#UNITED STATES OF AMERICA
#noissuepackaging
Peace of Mind and Boho Vibes with Monica's Porch
"I am a big advocate for mental health and honestly we are not going to have a sound mind if our world isn't well," Monica Garcia of Monica's Porch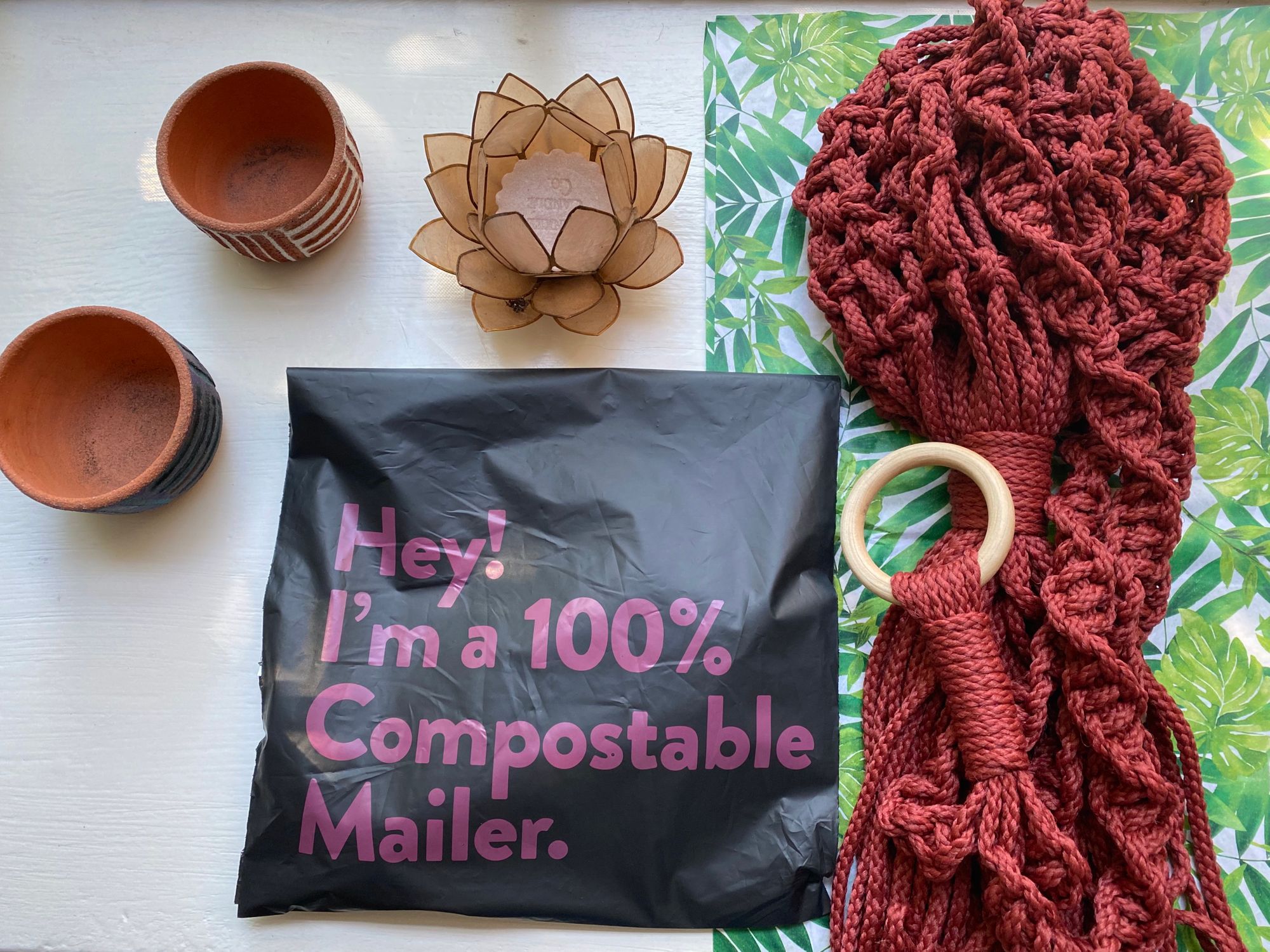 Creatives: Amarie Design Co. x Love Cultivated
"The stories that clients share about the 'why' behind their businesses, and the heart and soul of their vision keeps me endlessly inspired," Anna Williams of Amarie Design Co.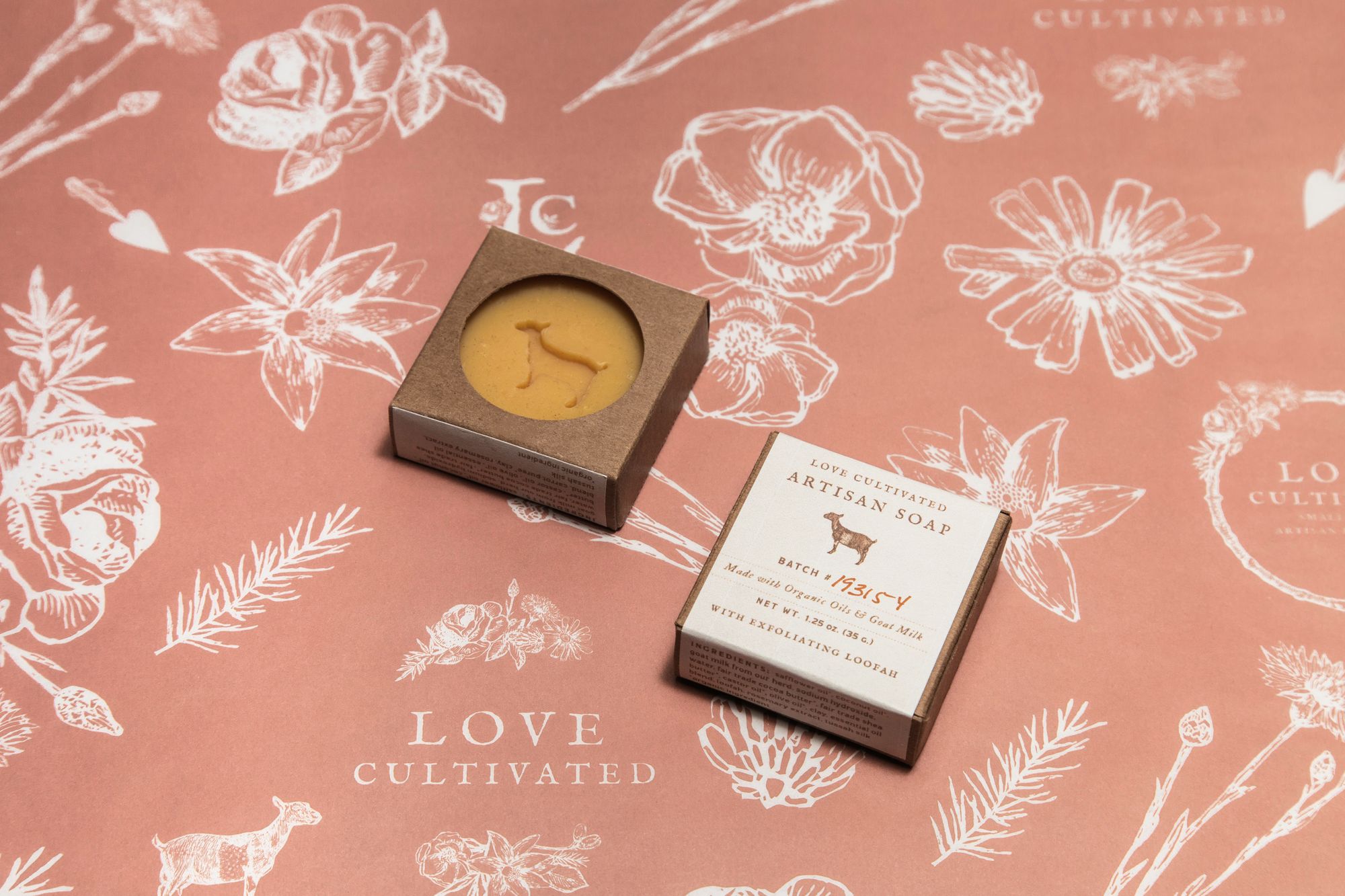 Immortalizing Travel Memories Through Illustrations with Fox Burrow Designs
"I also would love to be as sustainable a business as possible, because it is our job to make sure there is a healthy world for our kids to explore and if I can do my part, I absolutely will," Emily Barrett of Fox Burrows Designs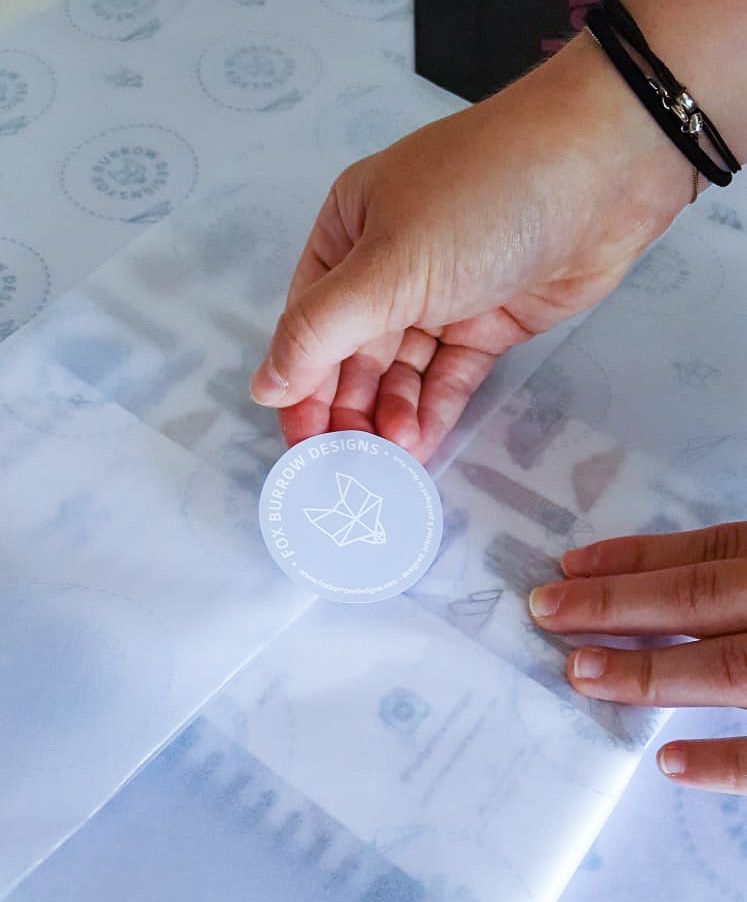 Randi Reed: Bringing a Little Magic to Paper
"My love for art and the joy that it brings me is what keeps moving me forward," Randi Reed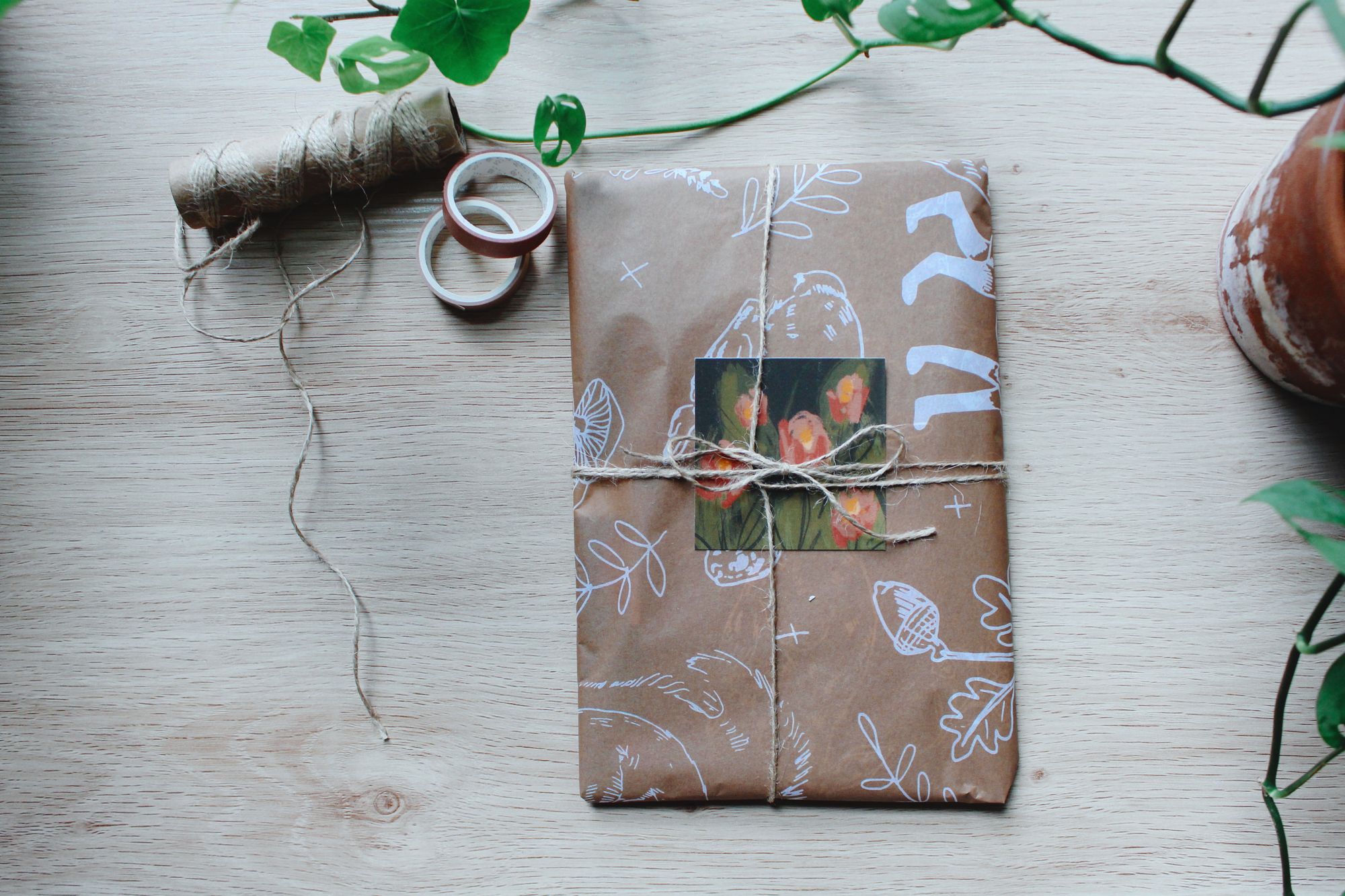 The Wrapping Project: Not Your Ordinary Reusable Wrappers
"Protecting the environment has always been a theme that runs through everything I do" Emily Ching, Founder of The Wrapping Project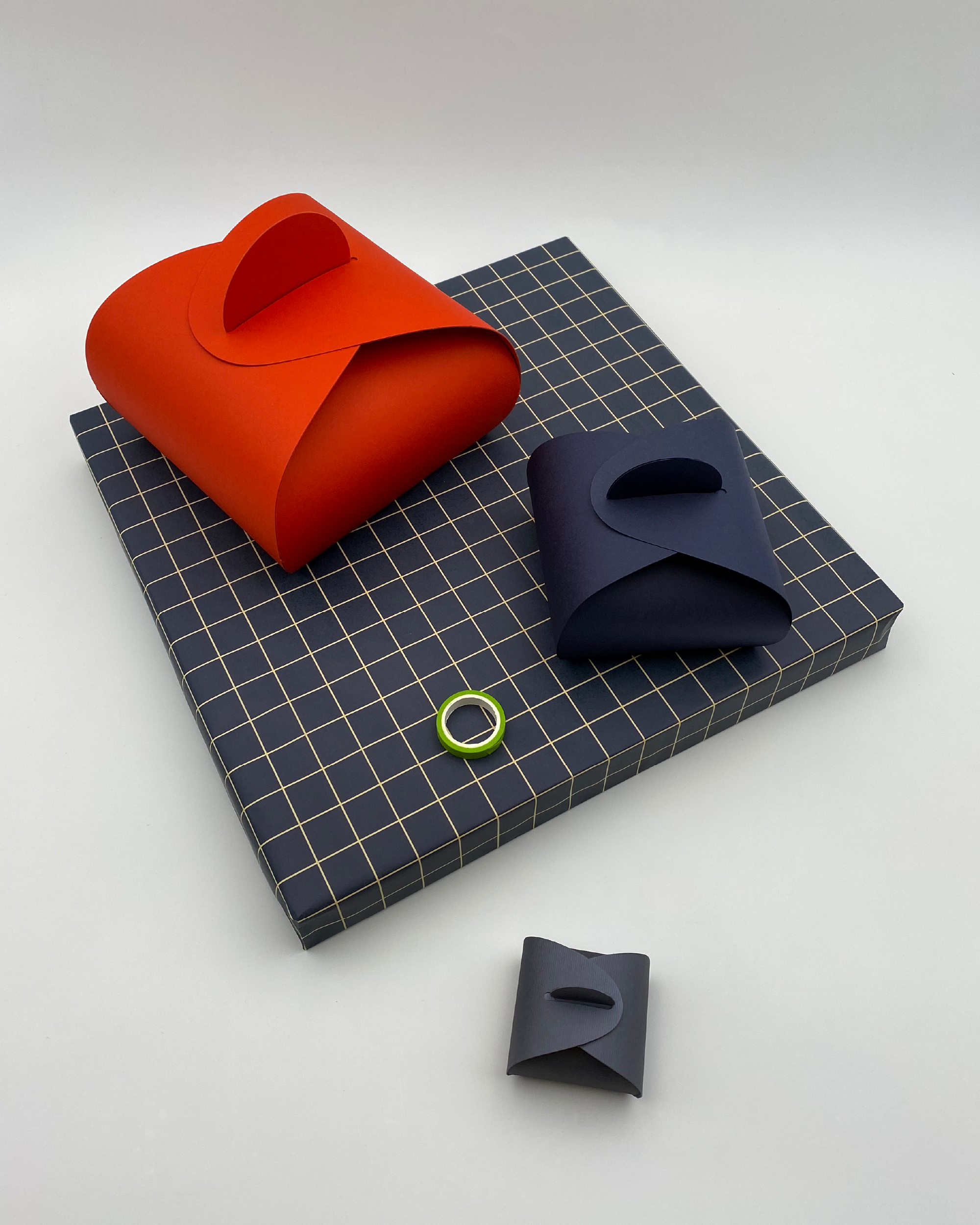 Visitor Coffee Roasters: Giving Coffee Production Justice
"Be mindful, have fun, and keep trying new coffee along the way." Will and Seth, Founders of Visitor Coffee Roasters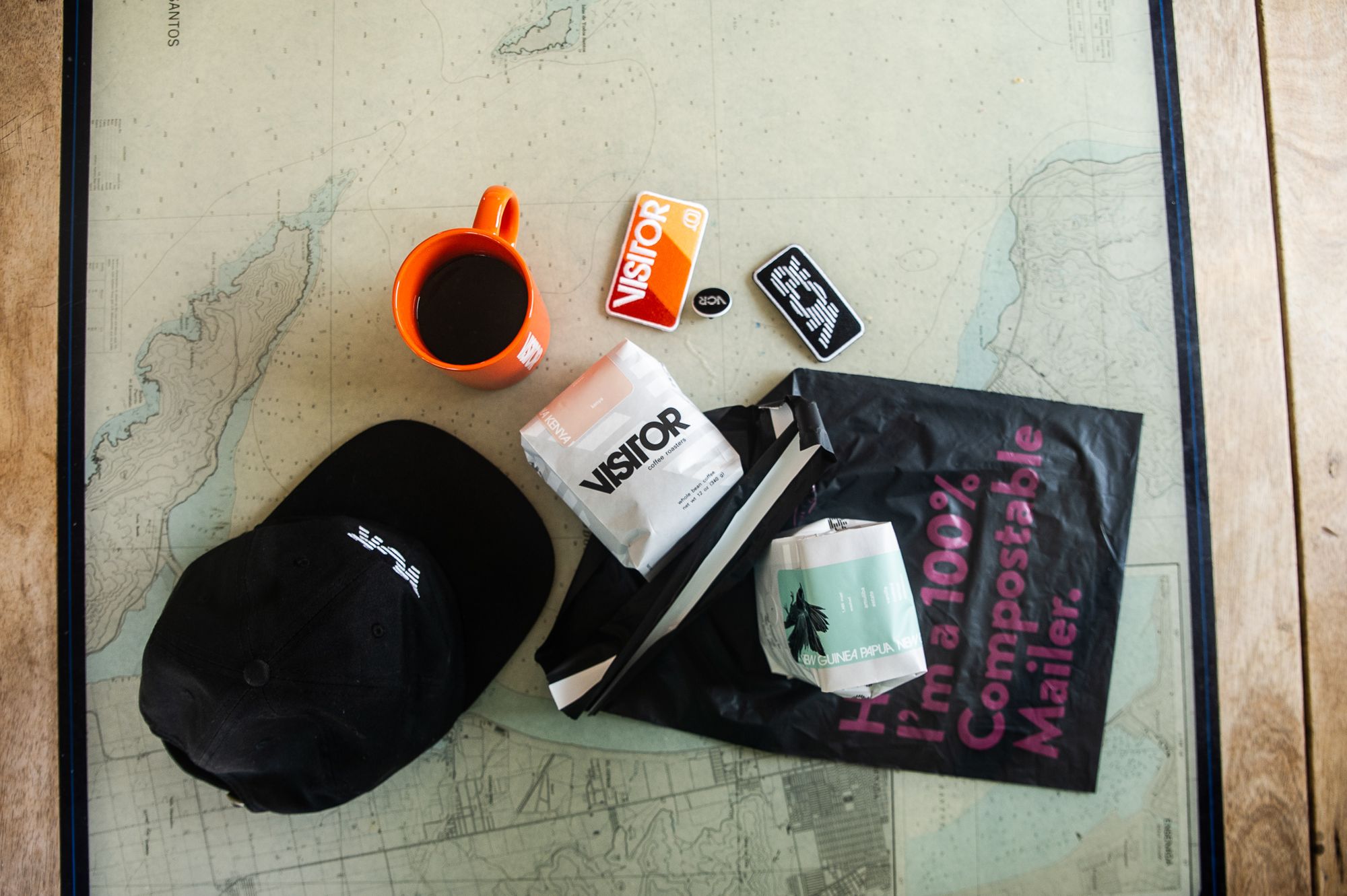 glōu: Quirky Sustainable Fashion Line for Creatives
"I get energized thinking about how I want to use glōu's platform to create content that motivates, inspires, and educates creatives on how to live a happy and sustainable lifestyle." Avanti, Founder of glōu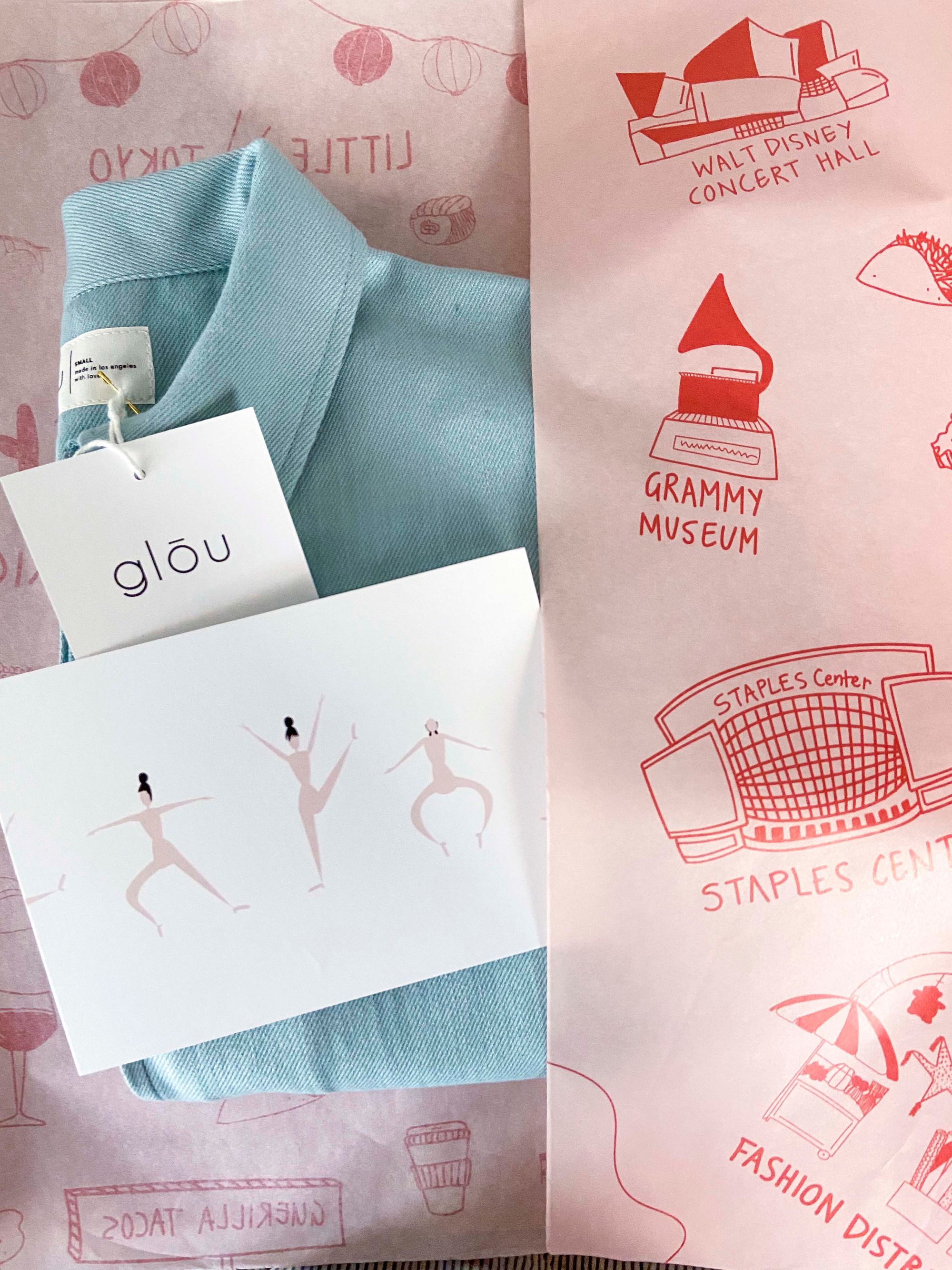 @invisiblegirlusa
What fun colors for @invisiblegirlusa's custom noissue Tissue and Stickers. We love how the illustrations look! 😊 💕Nothing like a cute #pantone color for your background! 😍🌈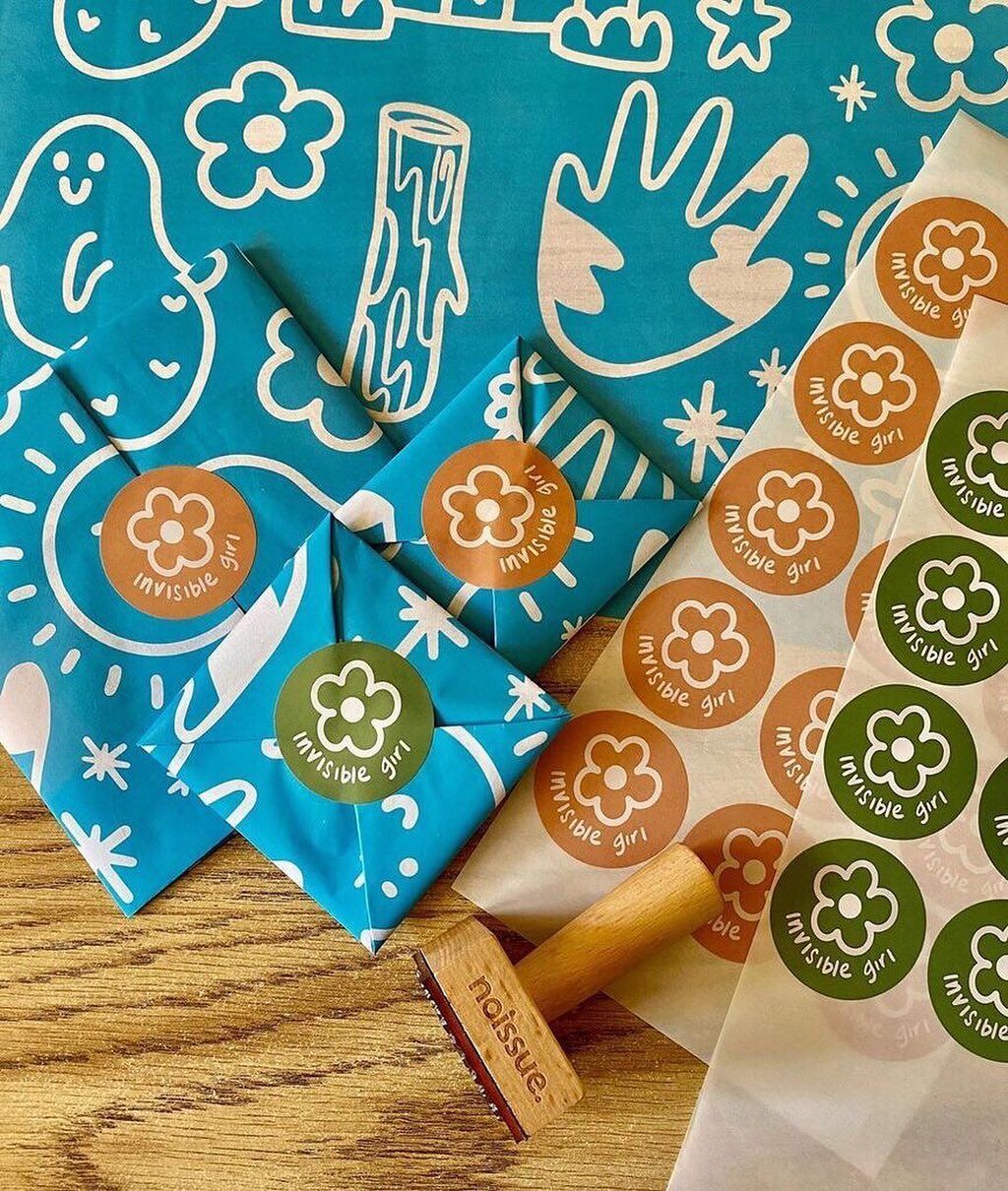 How East Olivia Creates Beauty in the World through Flowers
"When we are in beautiful environments, we are at ease with ourselves, and authentic connection is more possible." Kelsea Olivia, Founder of East Olivia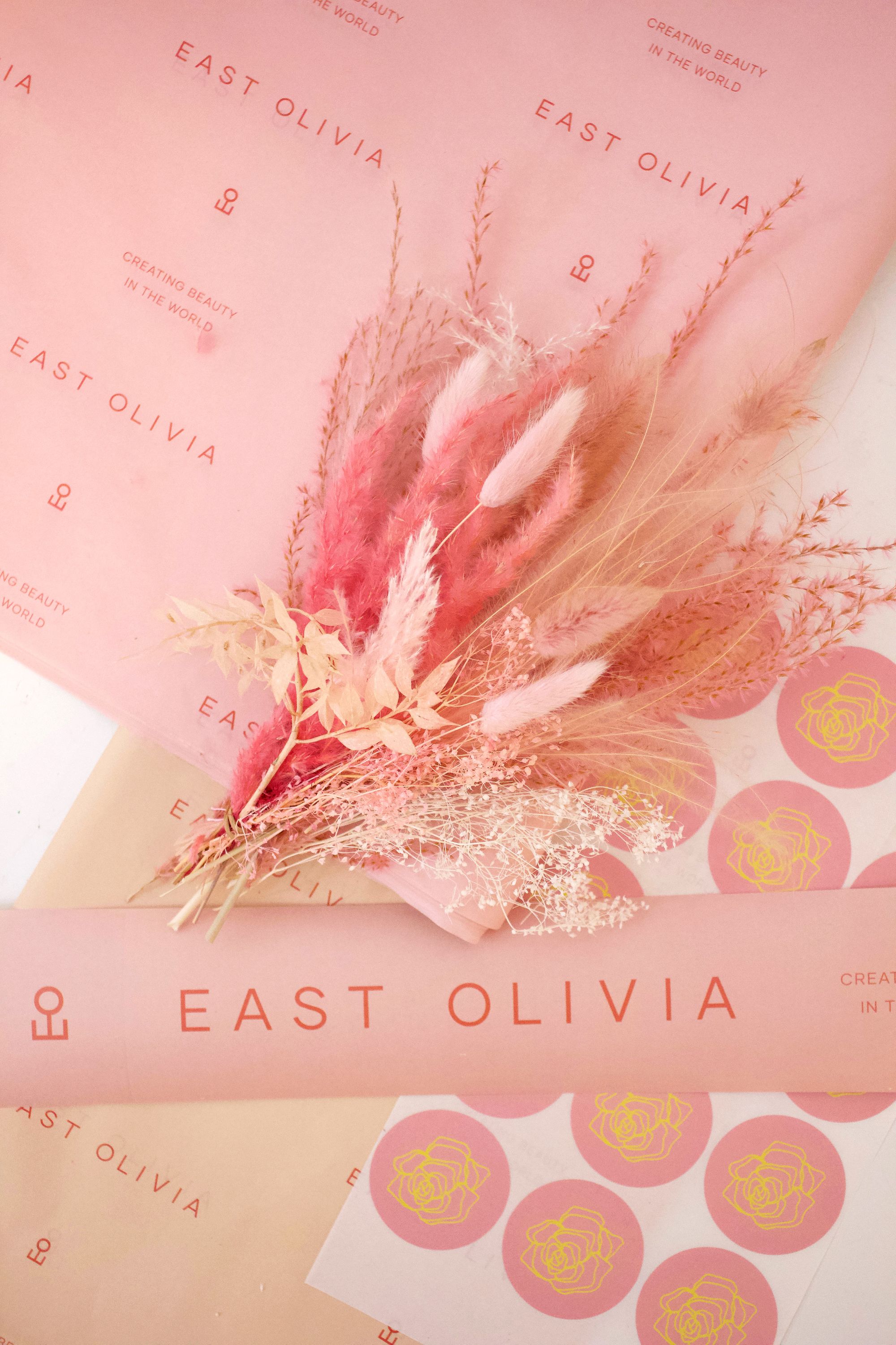 Creatives: Amy Design Co. x Maison Frida
"My brand vision is adventurous, playful, and authentic. These principles help guide my design and also influence my client work," Amy Young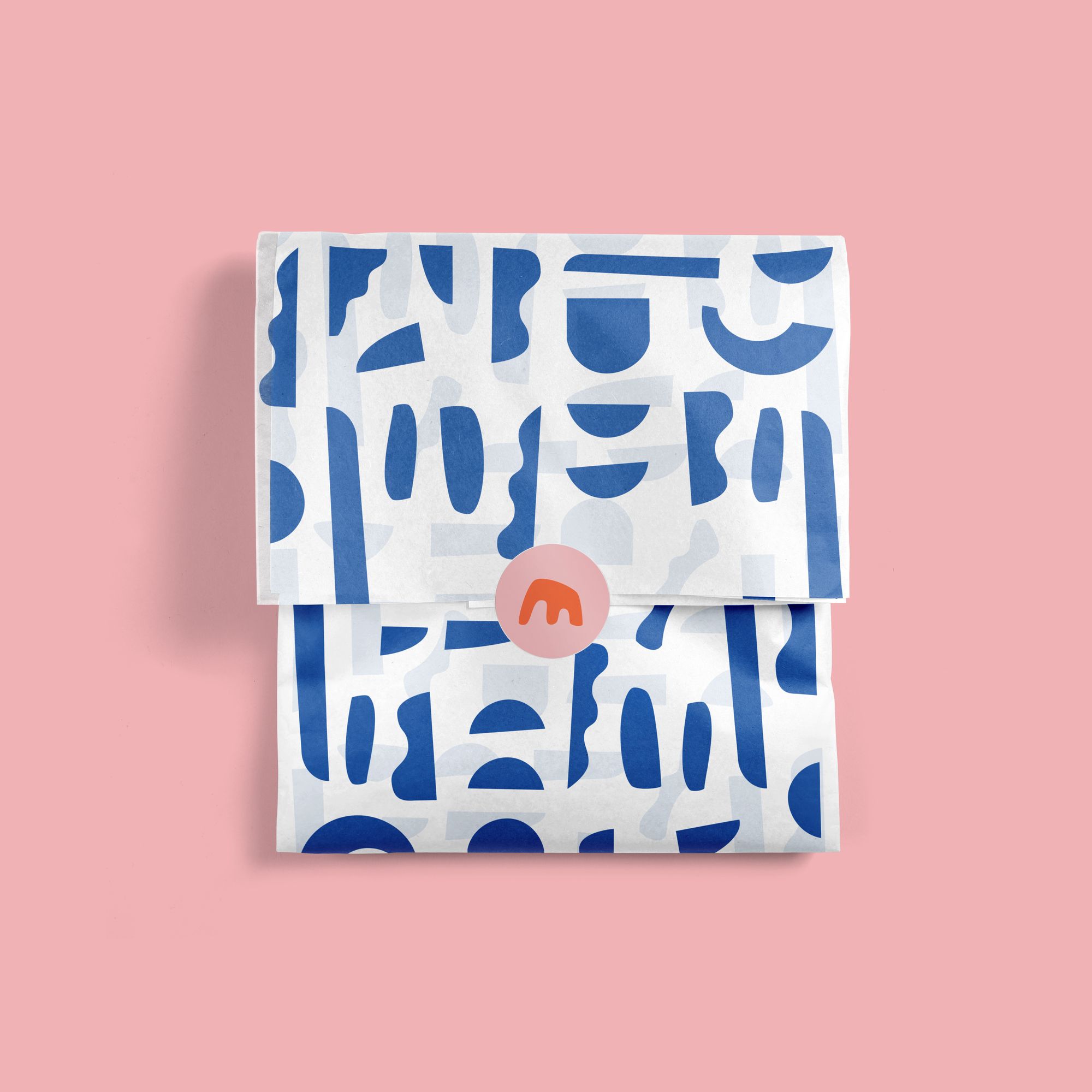 Creatives: Lauren Martin x Eat.Me.Do
"To me, visual storytelling is best when you can capture a feeling without spelling it out," Lauren Martin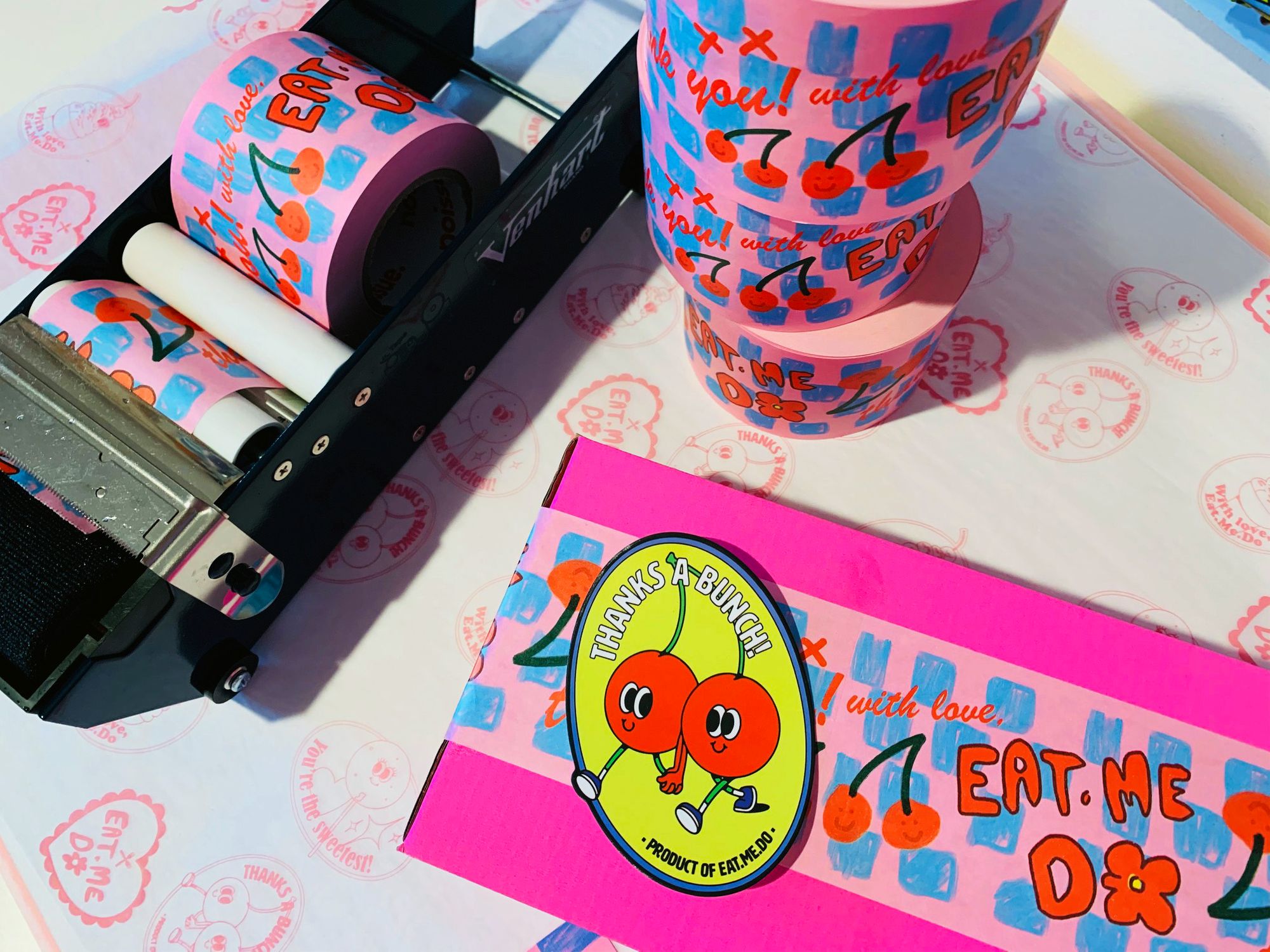 Creatives: Kelsey Davis x Sewrella Yarn
"I'm inspired by my travels to warm, sandy places; palm trees swaying in the wind, cocktail in hand – just a relaxed lifestyle." Kelsey Davis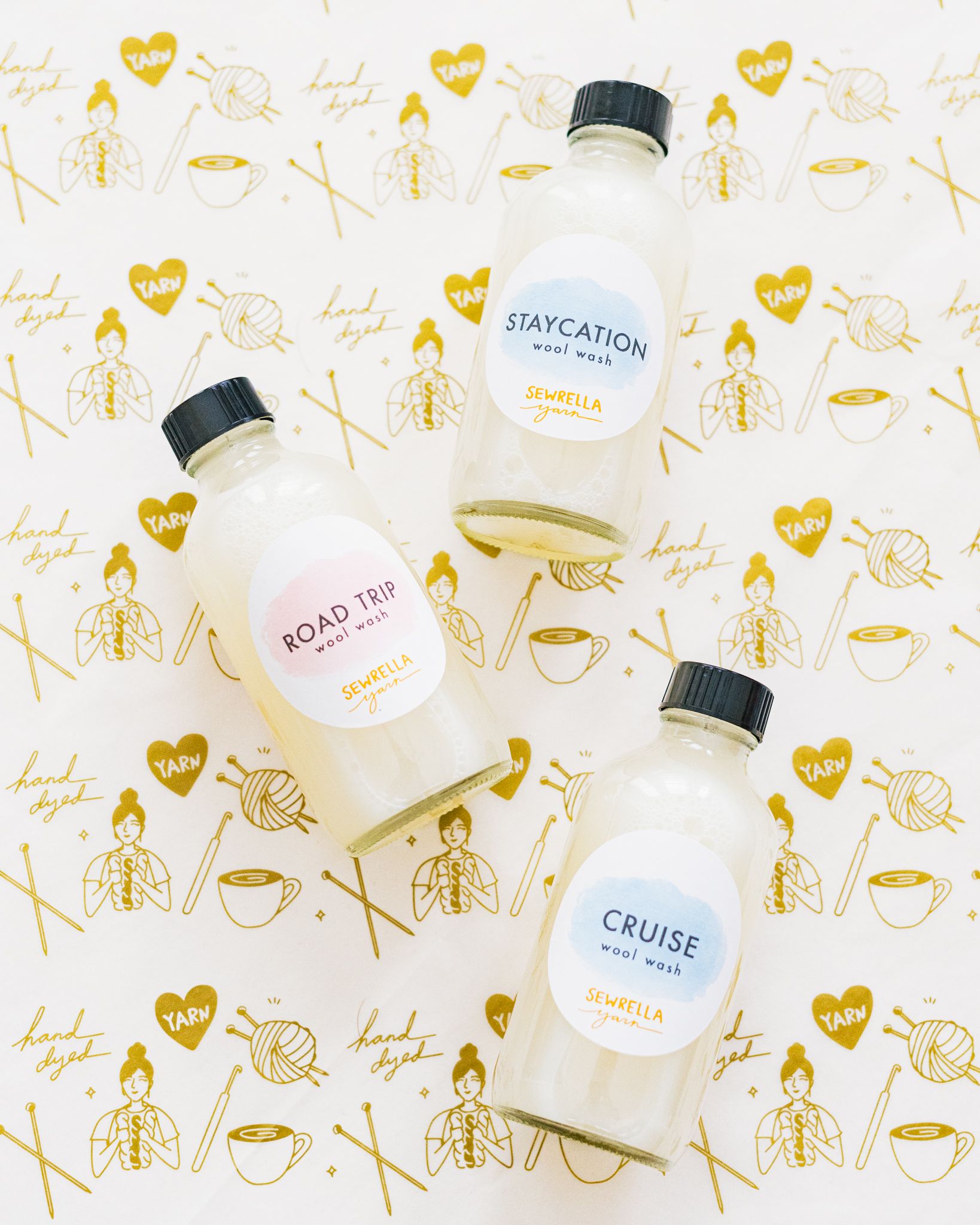 @eastolivia
We love how @eastolivia uses their noissue Tissue and Stickers to brand their arrangements💐 noissue Tissue and Stickers are compostable and are great against plain or kraft flower paper, for that added touch ✨✨ Get inspired by @eastolivia's skillfull arrangements of blooms. 💕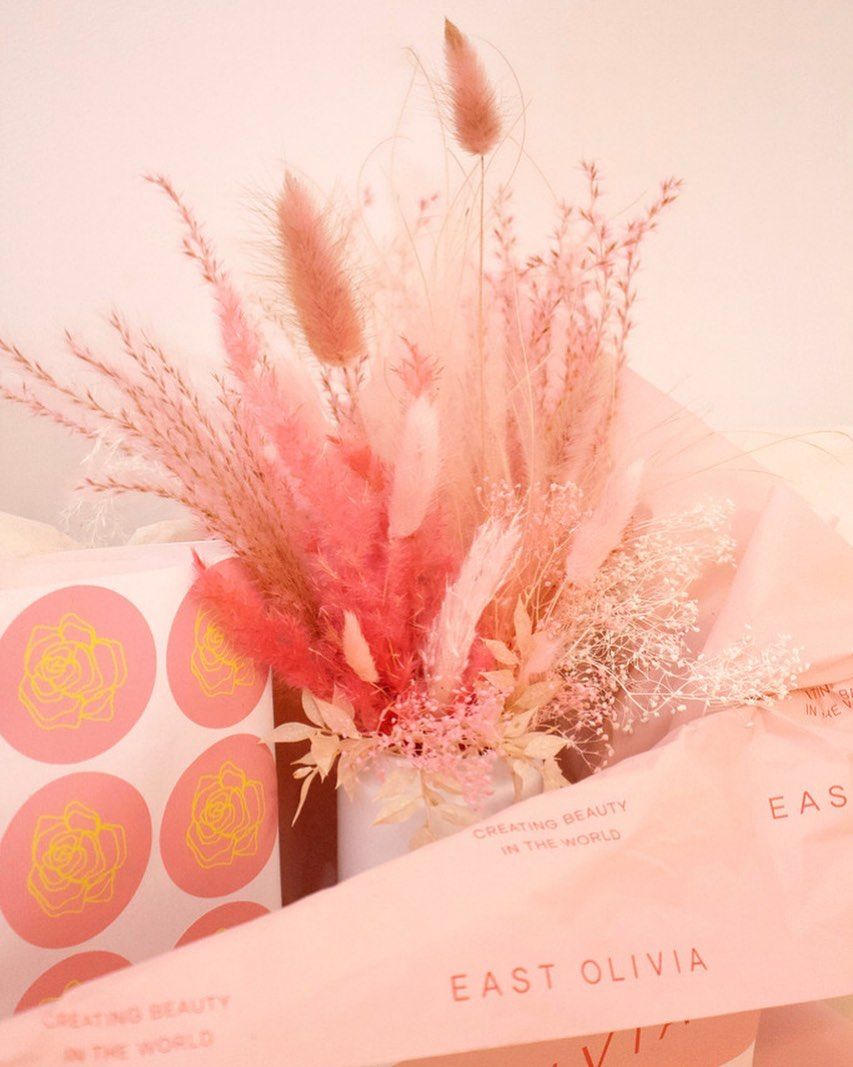 Salomé: Ethically Produced Swimwear by Women for Women
"Empowering women is incredibly important to me; not only by choosing to work with women, but also by promoting body positivity," Sheyla De los Santos, Founder of Salomé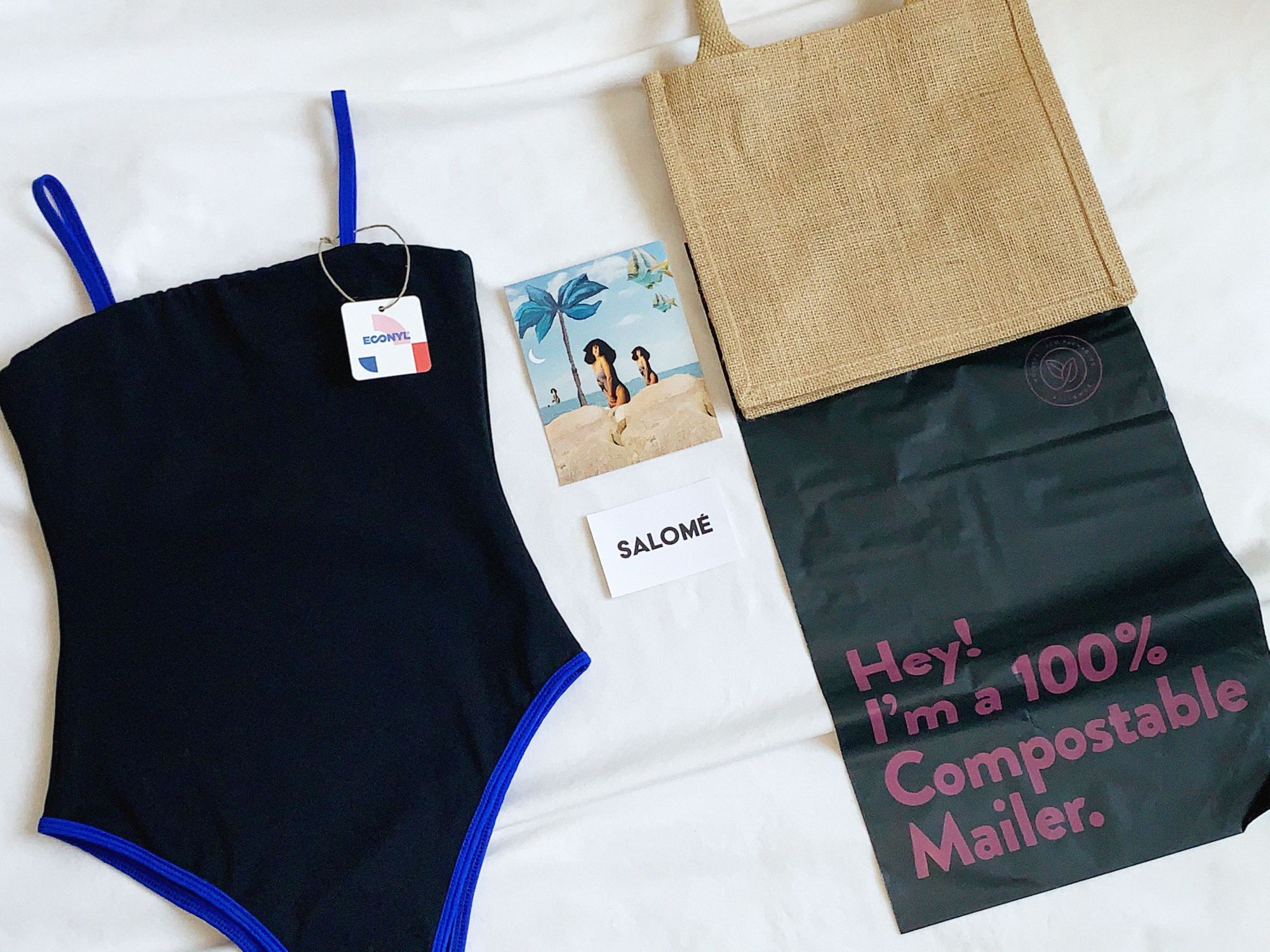 Elegant Packaging for an Inspiring Brand with Lucuma Boutique
"I started Lucuma Boutique with the hope of inspiring women to also feel that confidence. I believe self-care plays a huge role in a woman's confidence," Sofia Rocca, Founder of Lucuma Boutique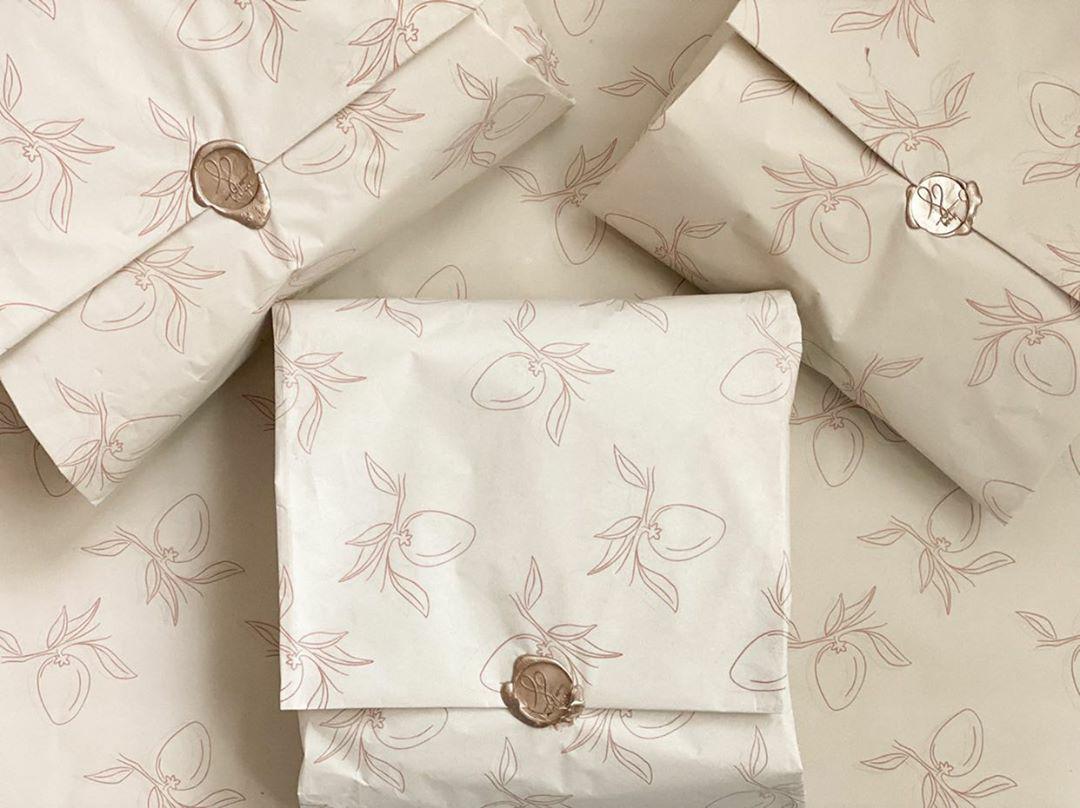 @rendezvousthelabel
@rendezvousthelabel shipping in noissue's 100% compostable mailer! Home and commercially compostable, our mailers are certified to break down in 90-180 days! Start shipping more sustainably. 🍃🍃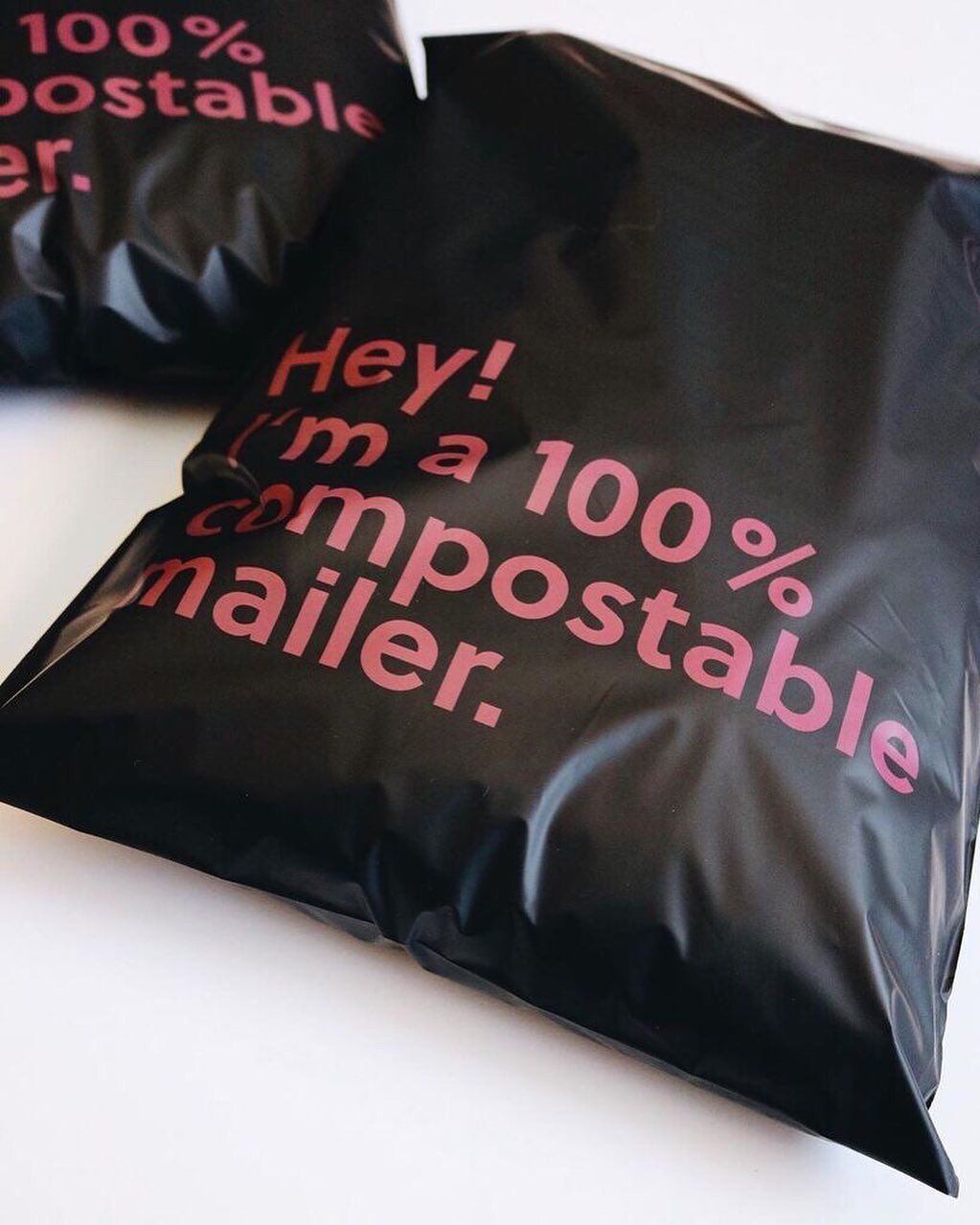 Wick and Maple: Sustainable Handcrafted Candles
"It's such a pleasure to be able to see customers fall in love with your product + packaging at first sight," Selah, Founder of Wick and Maple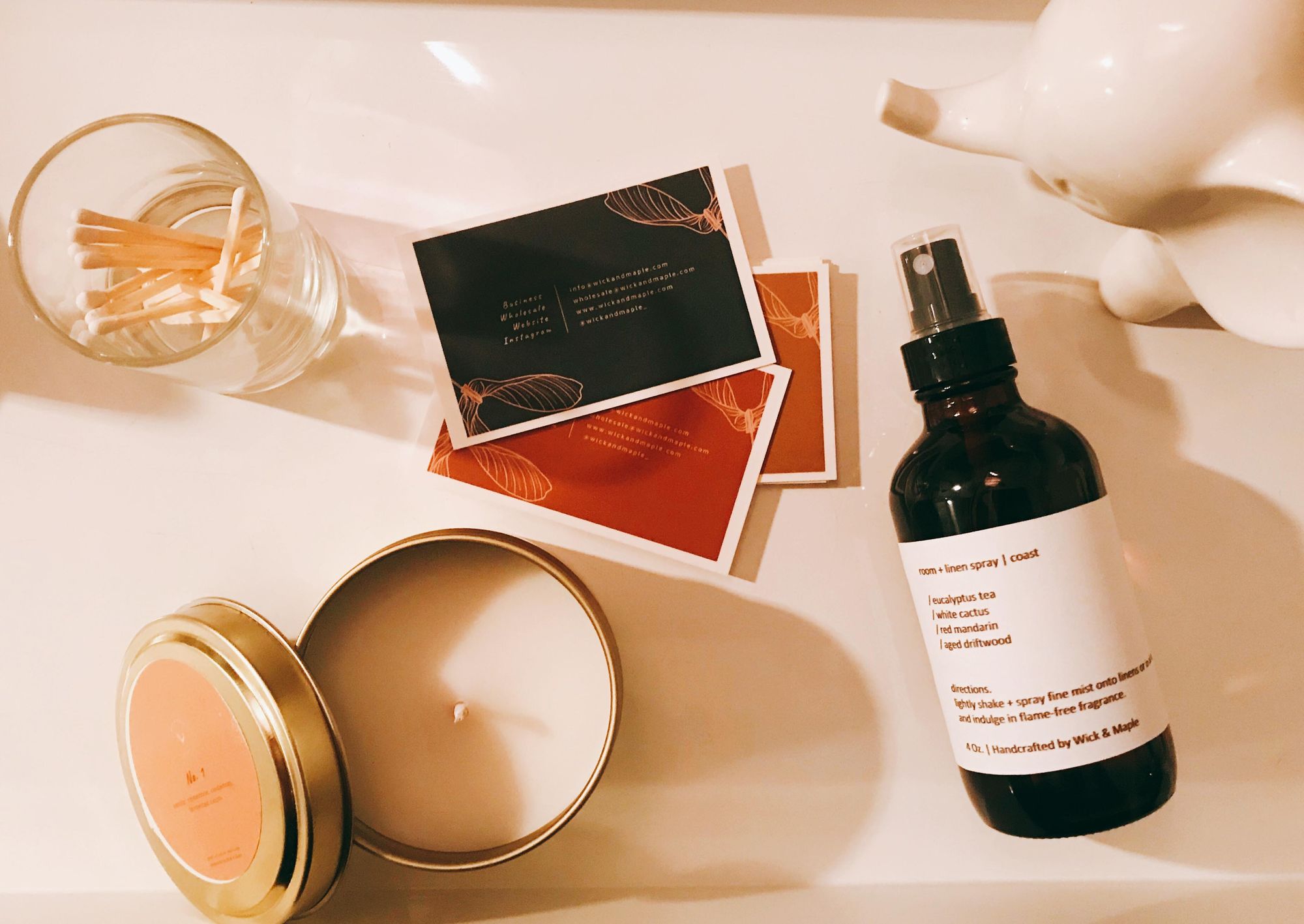 Good Sleep for a Better Tomorrow with Amber Fort
"I am passionate about making bedding that has a story, mood and lifestyle behind it, versus the mass made cookie-cutter bed linens that are out there now," Tessa Ghenender, Founder of Amber Fort
Creatives: Knoed x Restly
We chat to Chicago-based branding studio Knoed about their collaboration with pet-care brand Restly.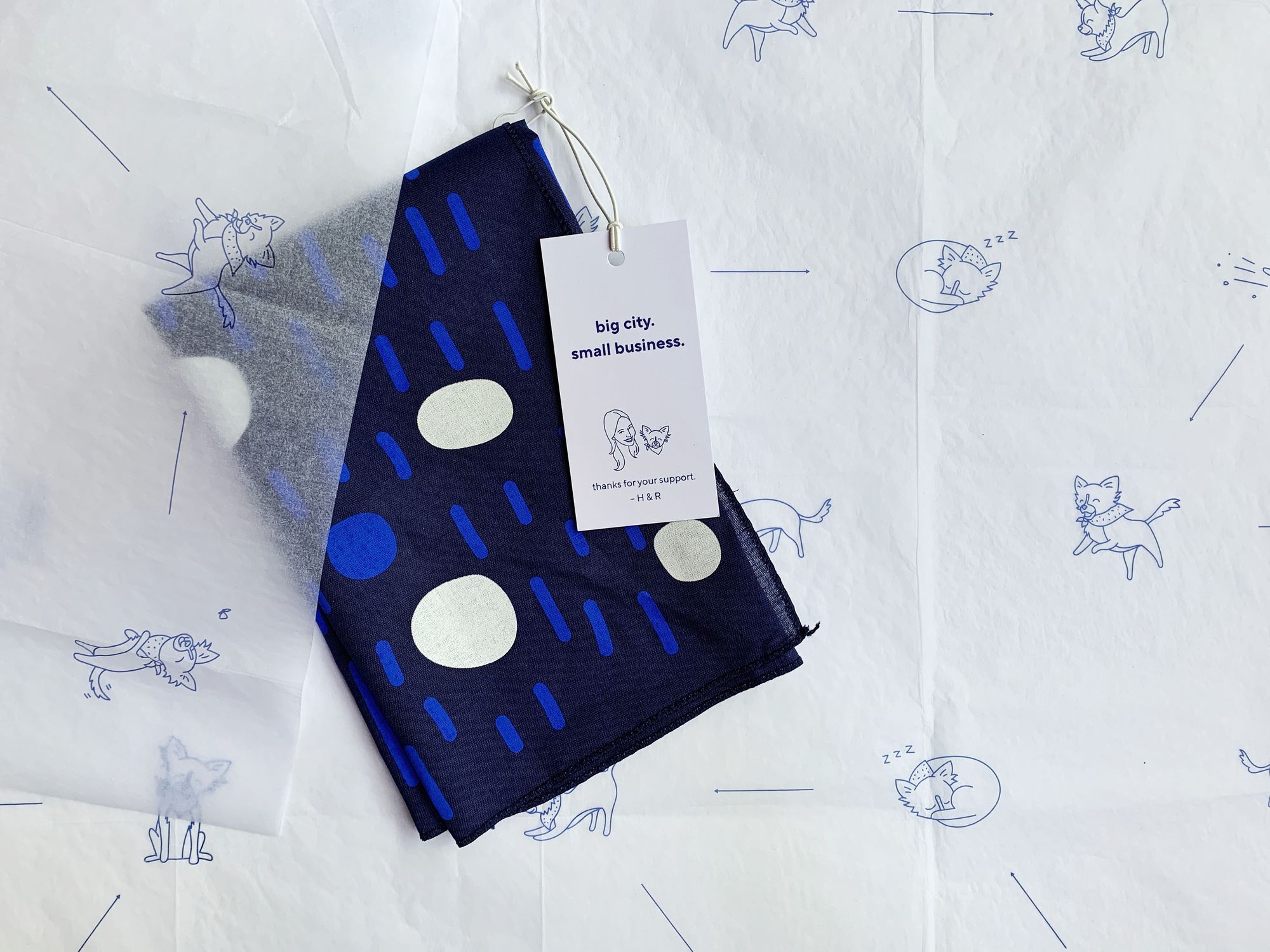 @hoopsandexpectations
Have you met our Cards? 📨📨 noissue Cards are a blank slate that you can add important information or a fun design to. Use them as inserts, info cards, or as @hoopsandexpectations used it, as a Thank You card! 🤩🤩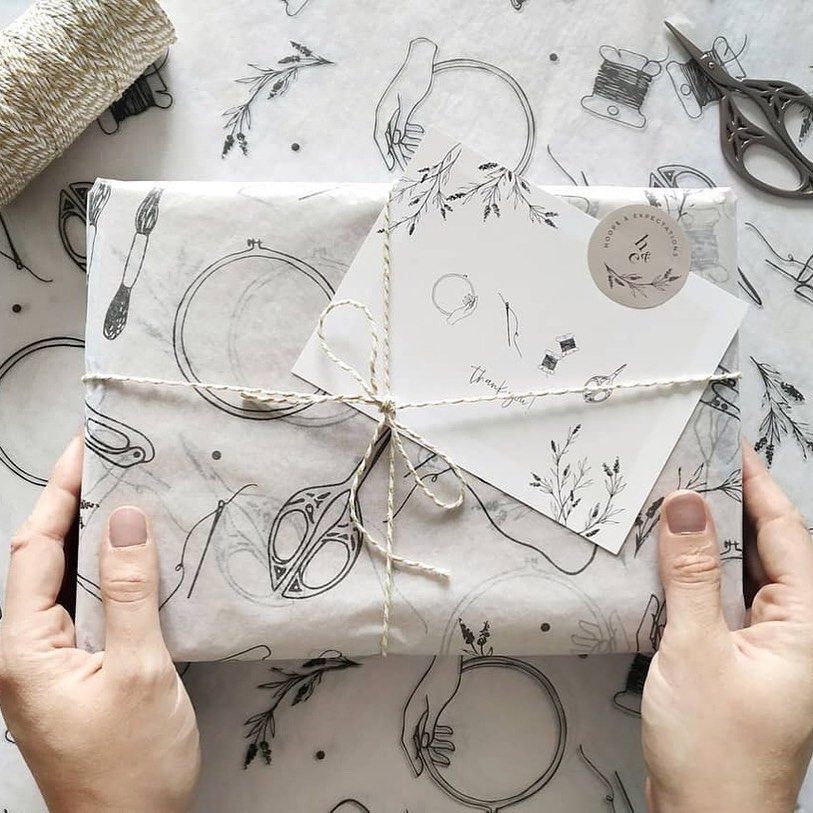 @louvenaturals
Looking to go natural with your packaging? 🤔 Get inspired by @louvenaturals and her custom paper labels! 🌿✨ In case you don't know yet, we released new sticker sizes, so you have more options. 👍👍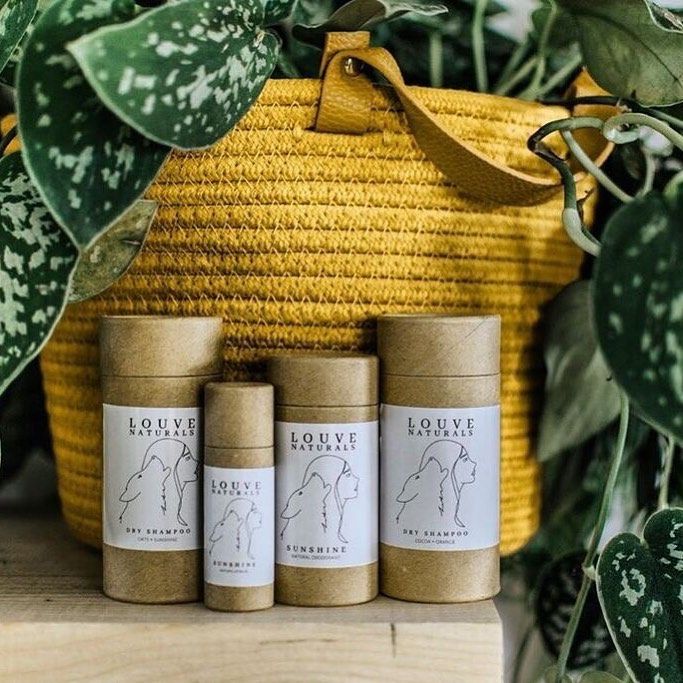 Kind Heart, Happy Art with Boundary and Thorn
'When you're kind to yourself and others, you just feel better about everything. I think my work reflects that," Lucy Williams founder of Boundary and Thorn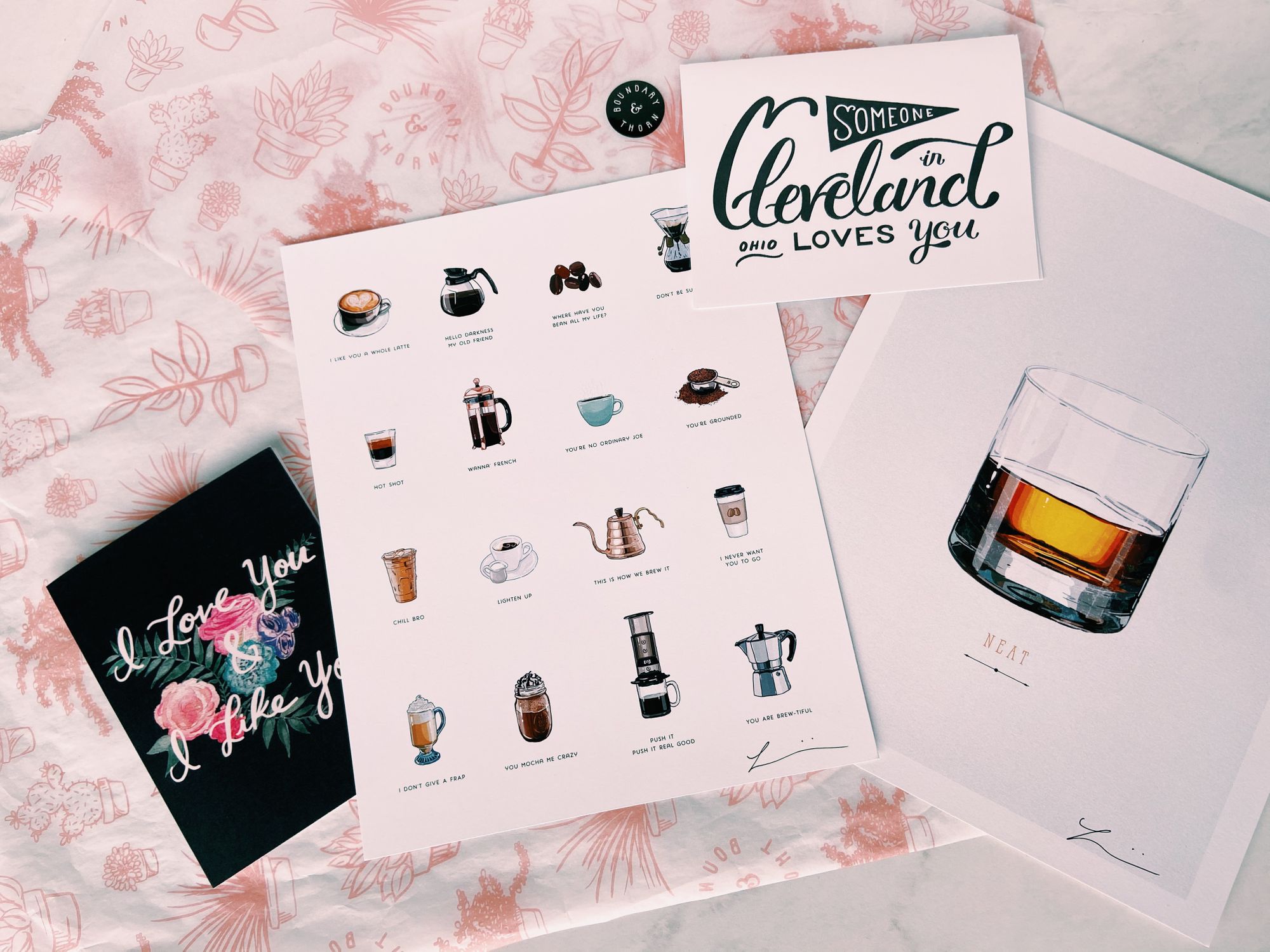 Sustainable Fashion with Points of Measure
"I've trusted noissue for years for my client's packaging so it just made sense to look there first for packaging for my own brand," Natalie Smith, CEO and Founder of Points of Measure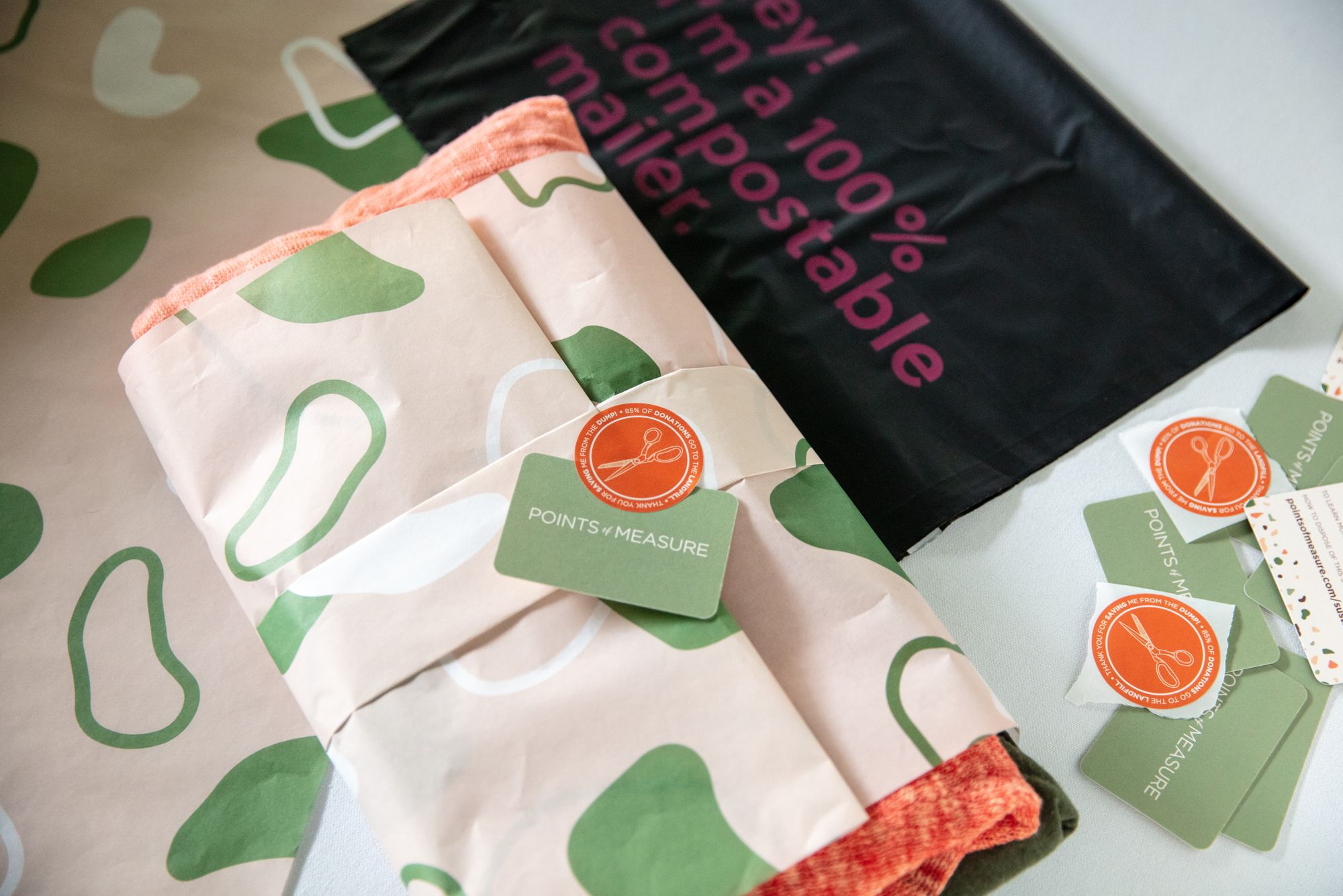 Sinipesa Swim: Love for Every Body Type, Love for The World
"...and that had me thinking: nature doesn't need us, but we need nature. We must do our best to take care of it before it's too late," Lucía Gómez, founder of Sinipesa Swim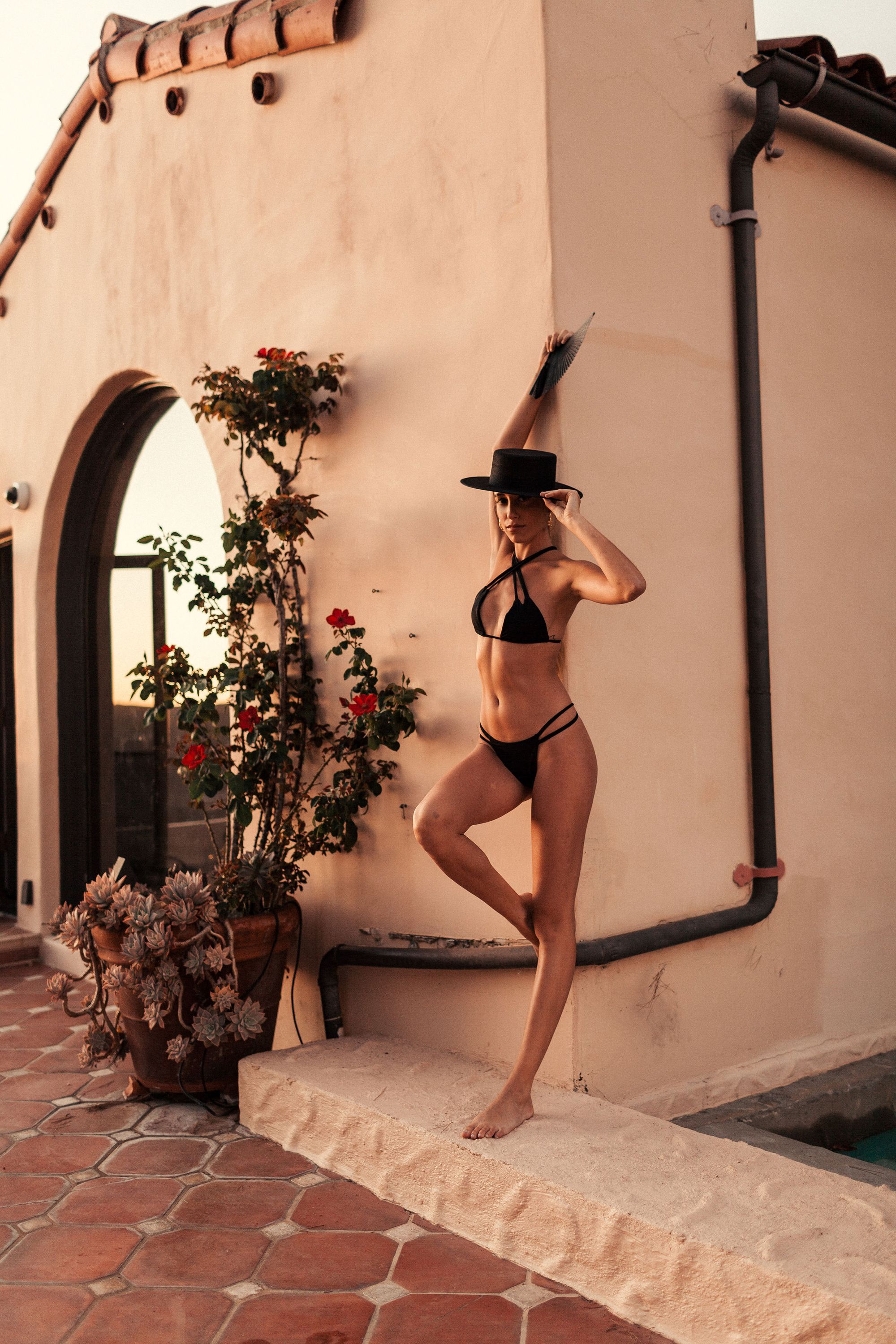 Creatives: Rhema Design Co. x Rekindle Candle Co.
"We believe your brand design should be powerful enough to speak on its own, but in order to do so, it needs to be created with purpose and strategy," AnnaKate of Rhema Design Co.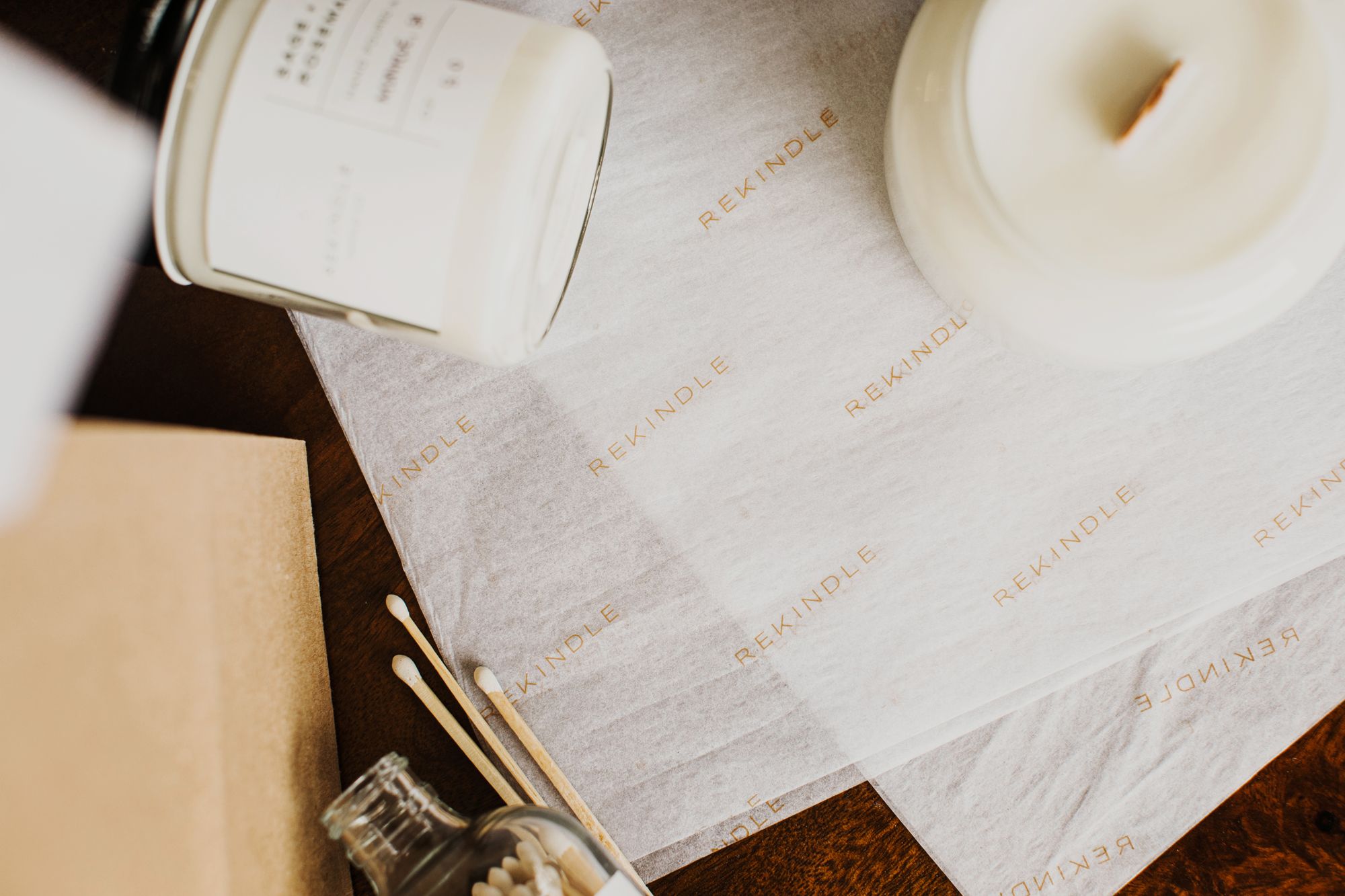 Going Green and Giving Back with The Mint Gardener
"My advice to others is to never dream harder than you work!" Sarah Simon, The Mint Gardener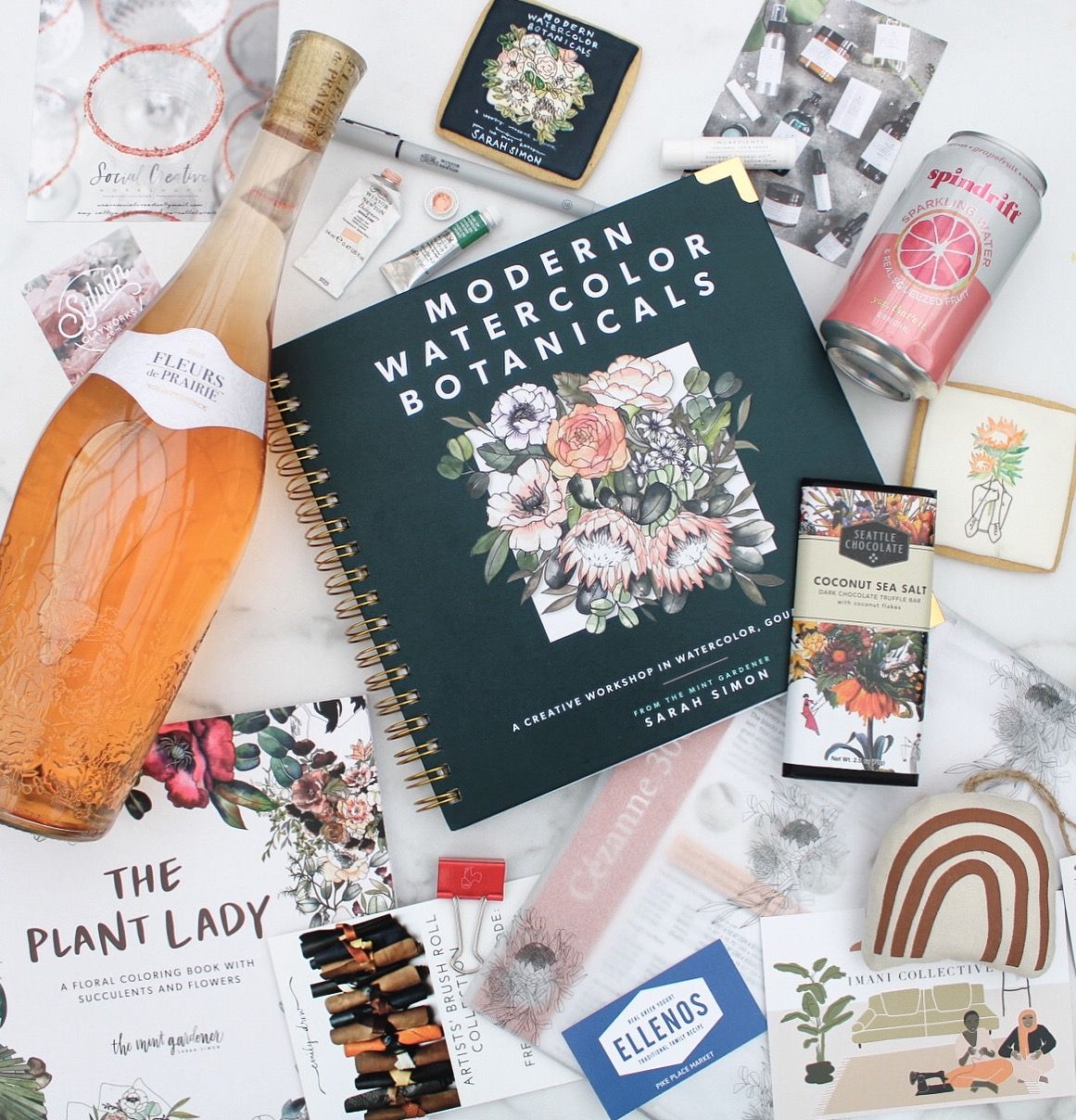 Purposeful Art with Ragon Dickard
"My biggest piece of advice for others who want to start their own business is to start small and grow from there," Ragon Dickard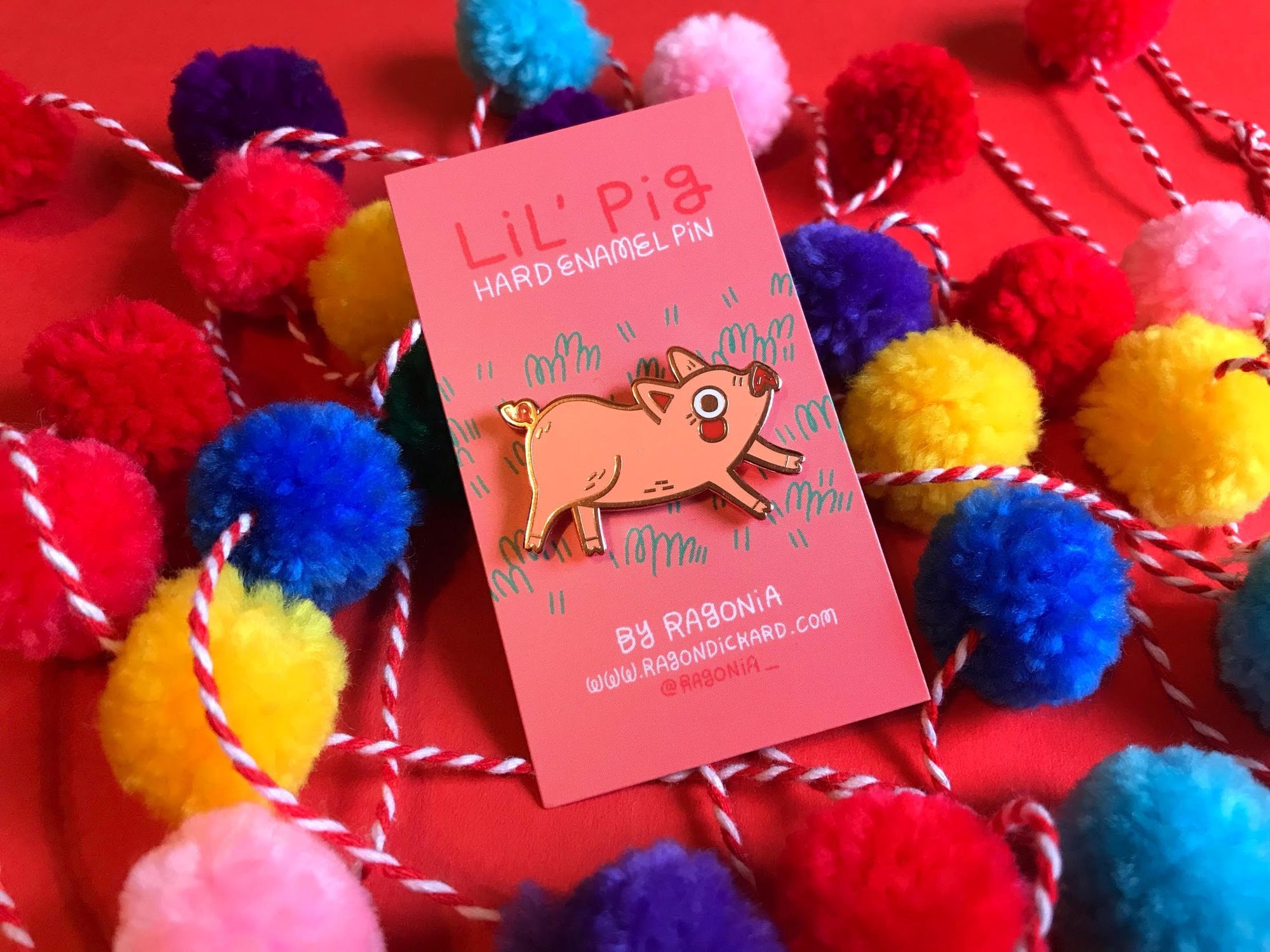 @randilynnreedillustration
We love these 1-color designs we've been seeing lately. 🌟 This design is an earth-toned background with beautiful white lineart design. 🍄 @randilynnreedillustration finished wrapping their product with a fiber twine which completes the look. ✨✨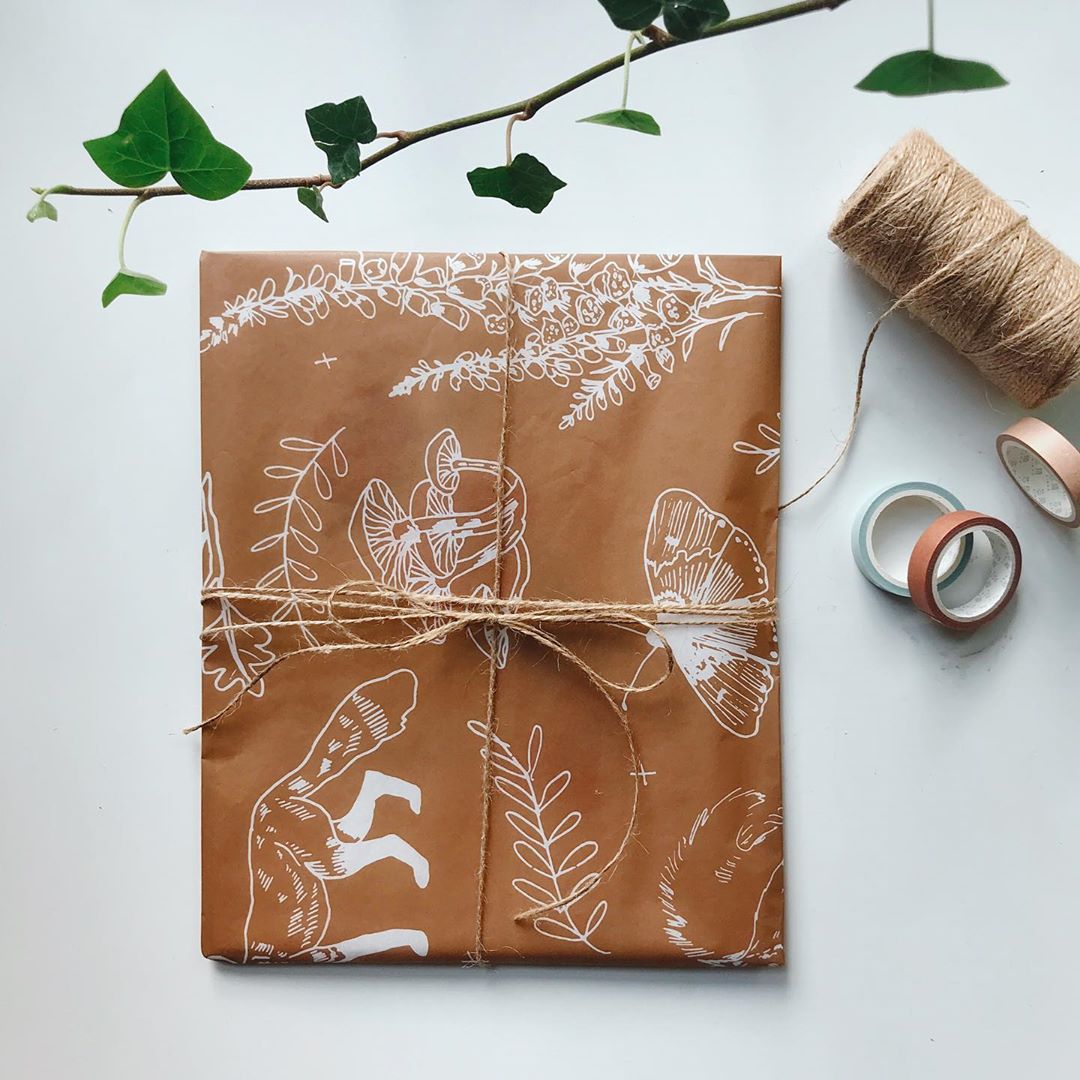 @saozen_plush
New sticker sizes (and shape) alert! 🤩 👌 Look at this super adorable 3-inch (75mm) square stickers from @saozen_plush. 🦈✏️ 🍄🍓 Head over to our website to check out more sizes!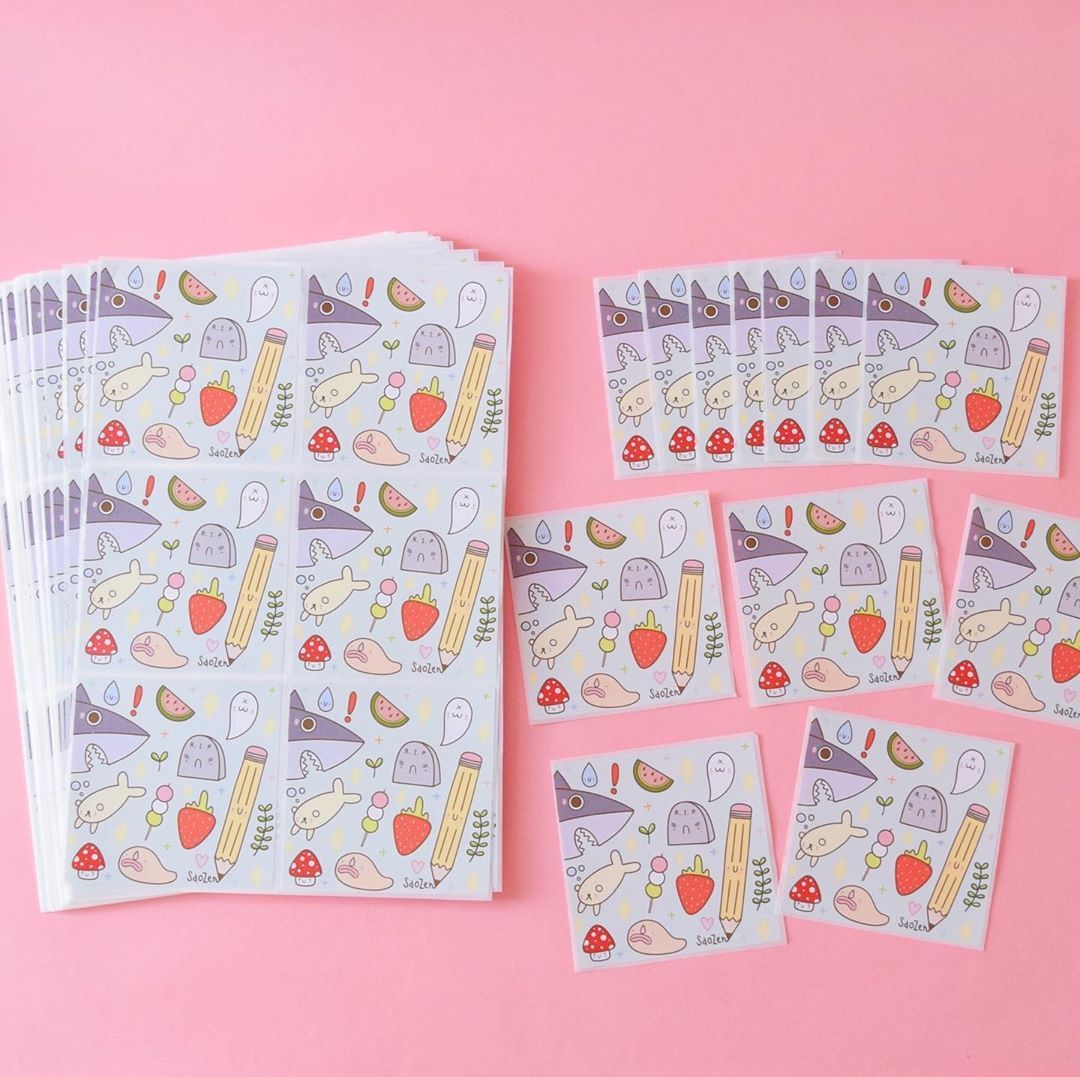 @__flowerwitch
Choosing a perfect color scheme for your brand is essential in making a good first impression. 💡💡 Take a look at this stunning lilac noissue tissue and sticker combo by @__flowerwitch. 💐💜 So serene ✨✨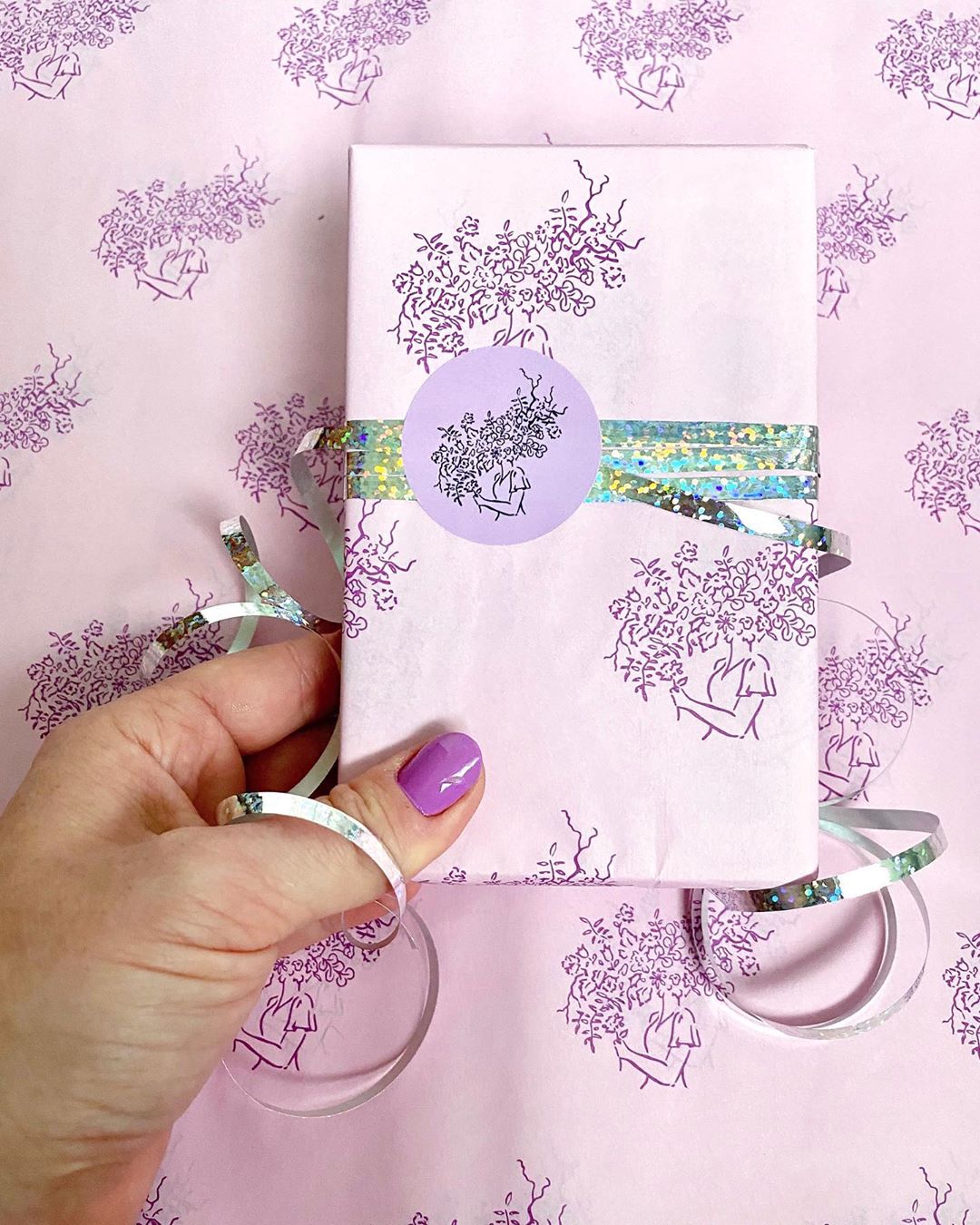 @nettlestudios
Ship out packages with the 100% compostable noissue mailers. These can be home composted and will disappear in 6 months. 🍃🍃 We love seeing busy mailing days like these by @nettlestudios 👍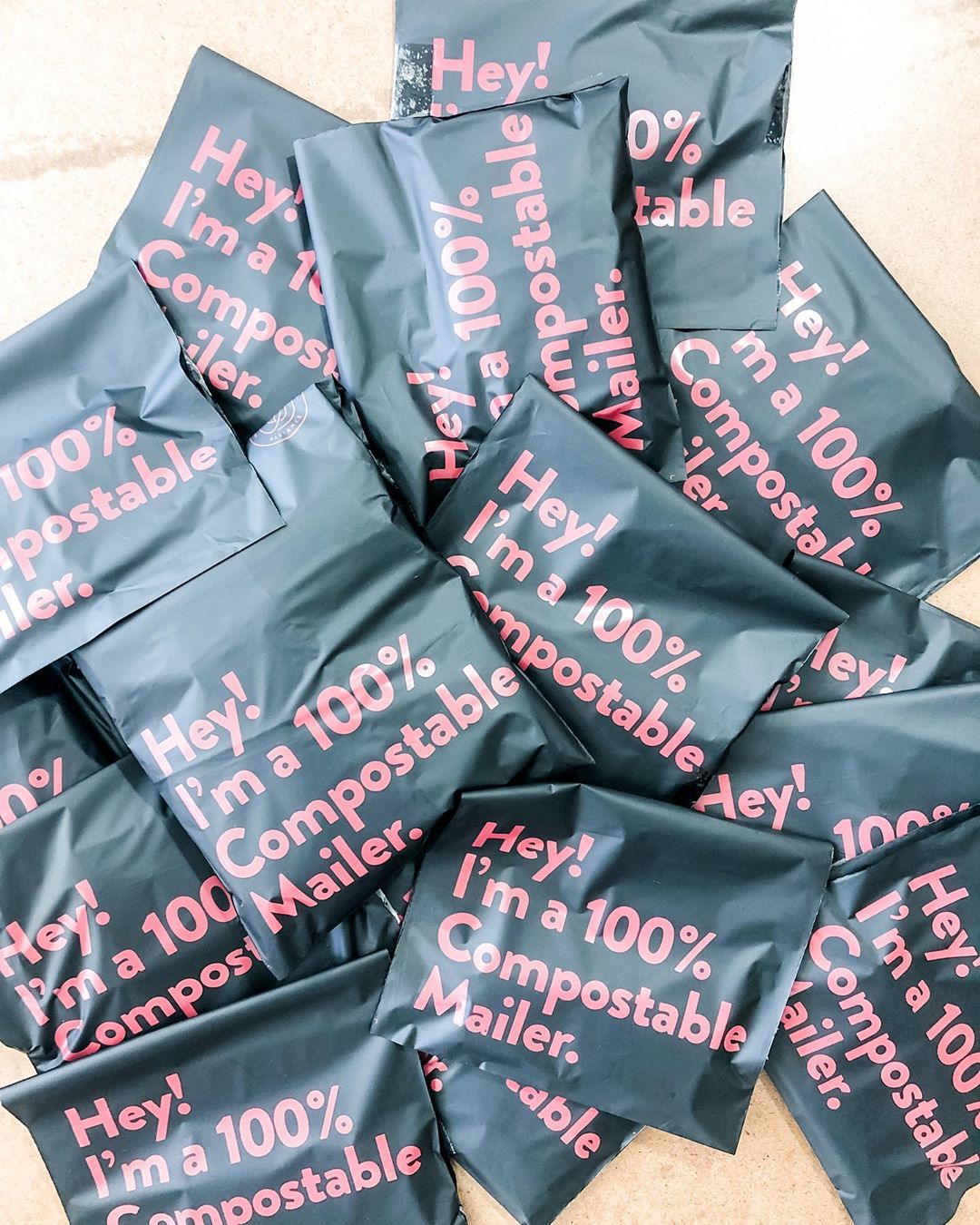 @chok_chokskin
We love a classic pink and black color combo ! 🙌🙌 @chok_chokskin's noissue Tissue and sticker combo, really lets their logo shine. 😍 We also love that they include a handwritten note❣️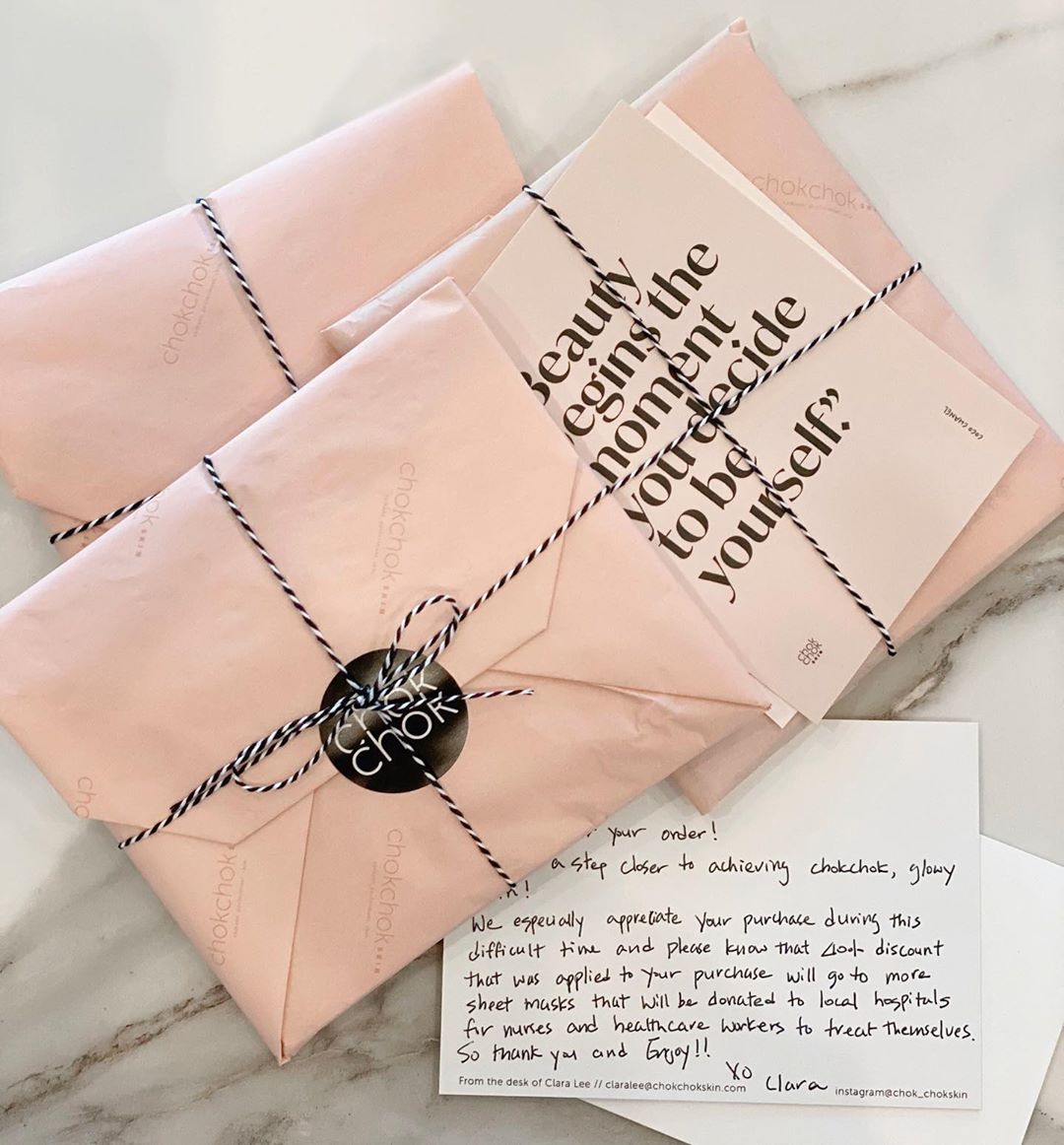 @haveanicedayy_
Have you heard that we recently launched new sizes and shapes for our custom stickers?💬🤩🤩 Steffi Lynn makes sure that you @haveanicedayy_ when receiving a package from her. 💕 Check out those cute square stickers✨✨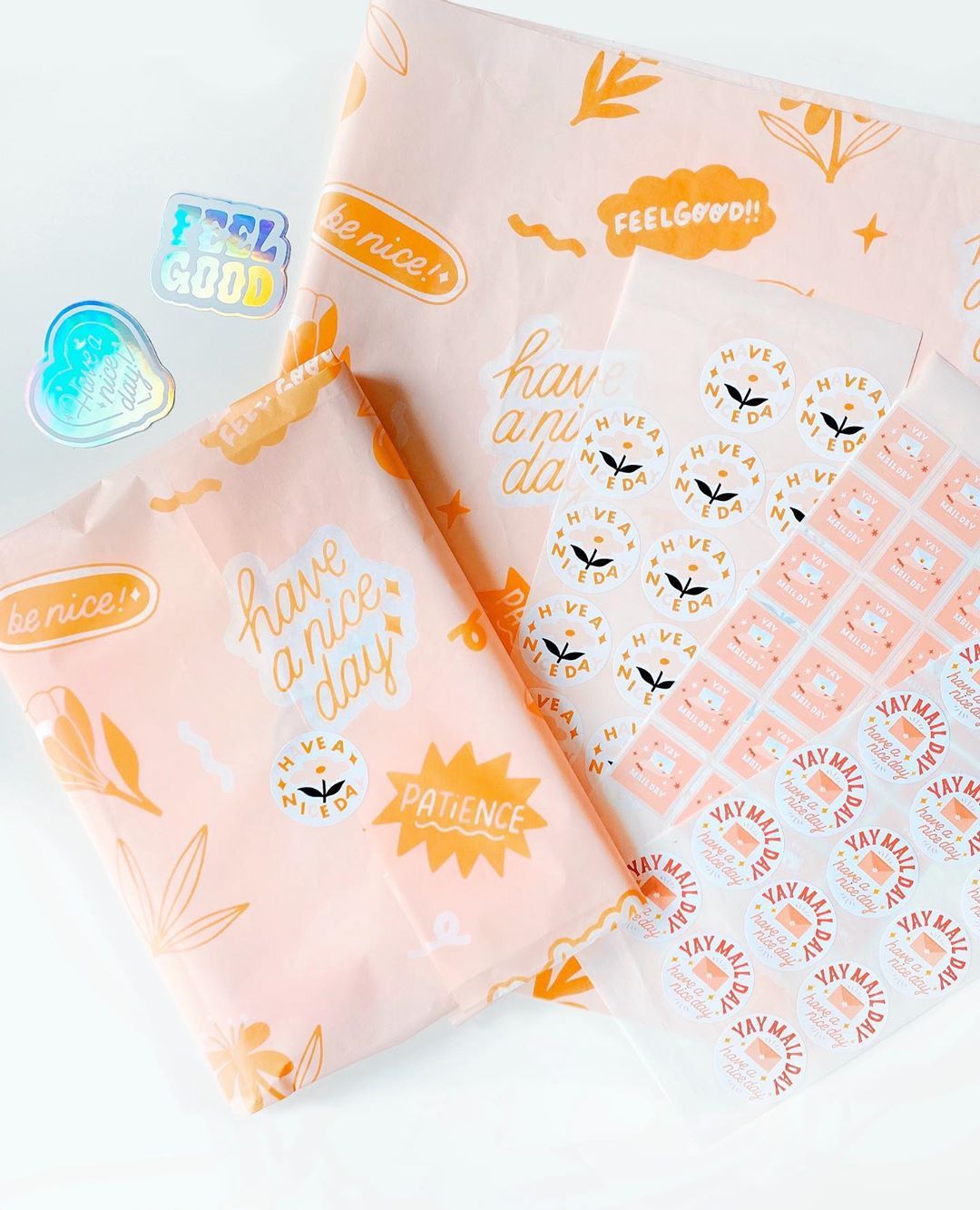 @ginably
This delicate noissue Tissue design is the perfect companion to @ginably's planner ✏️ The fine lines and subtle branding create the perfect unwrapping and brand experience ✨✨
@flatwoodsfawn
Outdoor shots like this of @flatwoodsfawn makes us appreciate the environment even more! 😍🌳 Always love gorgeous packaging 💖💖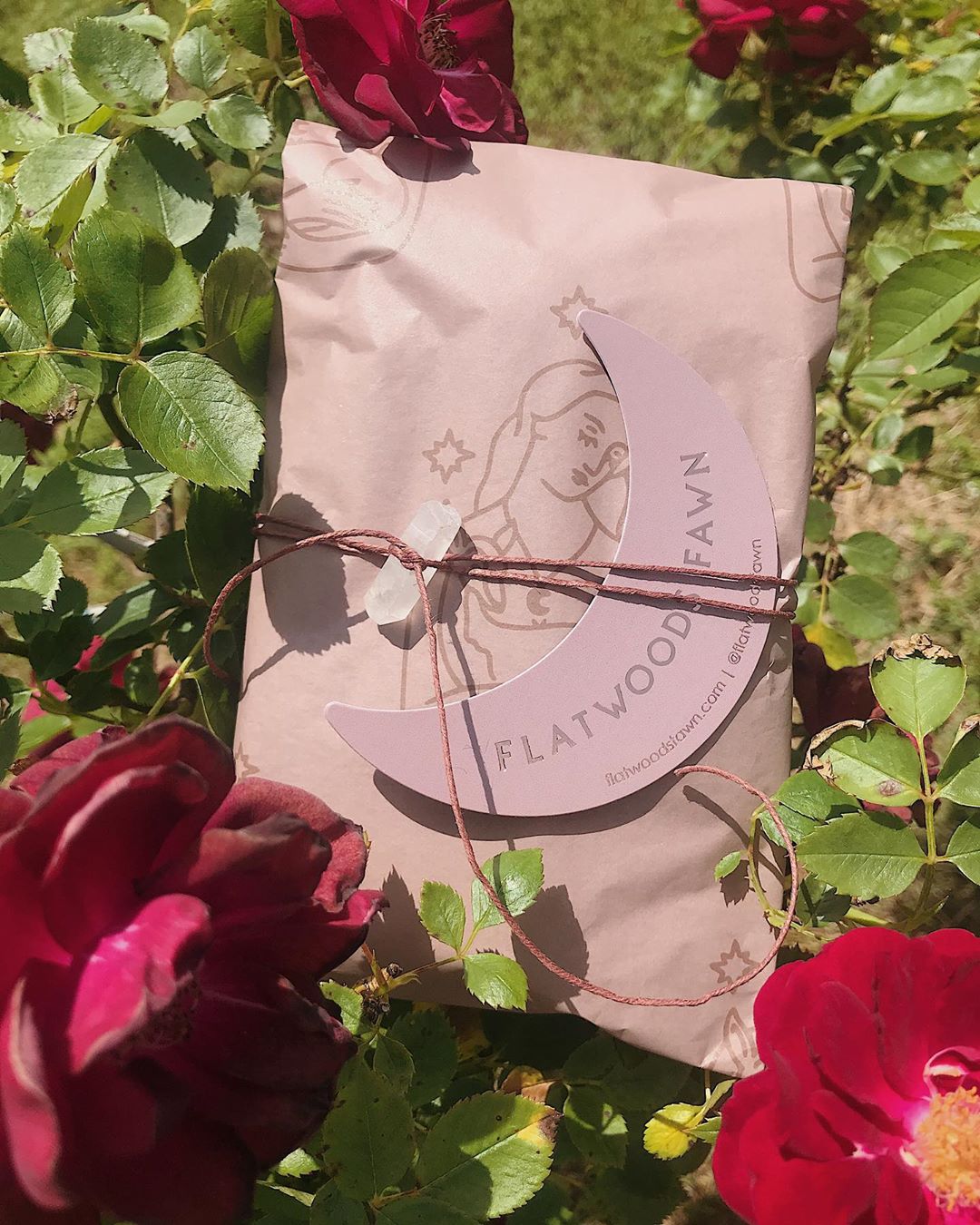 @thehumaninteraction
By joining our Eco-Packaging alliance, we'll help with global reforestation by planting trees with your order 🌳 Kudos to @thehumaninteraction for choosing sustainability! 🍃🍃 And a huge thank you to everyone who is staying home and flattening the curve! 🙌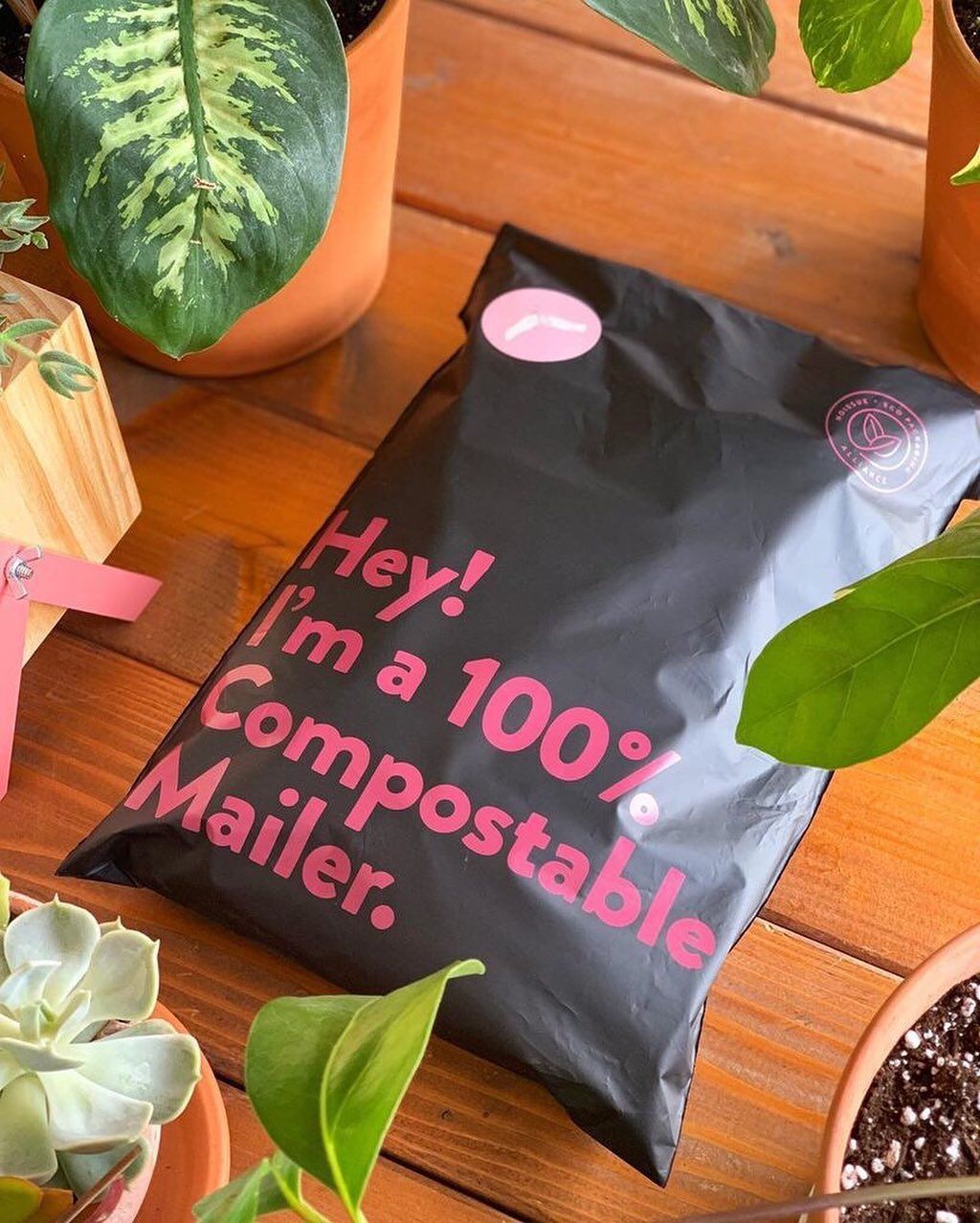 @paperpleaseshop
Happy Mail! How cute are these postal icons on mustard noissue Tissue. 👍👍 @paperpleaseshop sure knows how to wrap a package 😍 Loving all the little details! 💌 If you're working from home, tag us in a workspace photo - we'd love to feature it 😊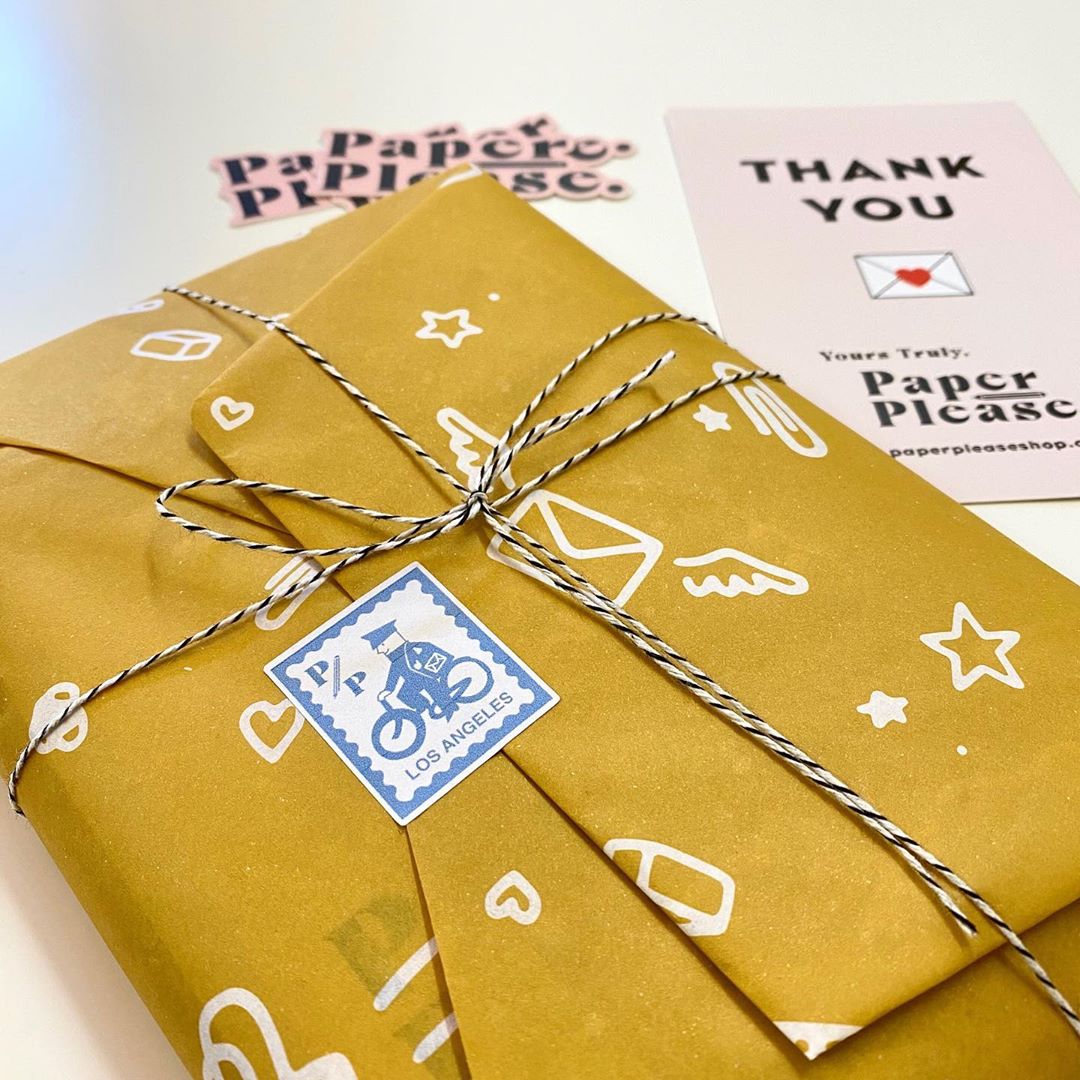 @leighellexson
😺 Check out @leighellexson's adorable packaging set, complete with the noissue custom tissue, paper tape, and stickers! 🤩🤩 noissue Tape is water-activated and compostable! 💖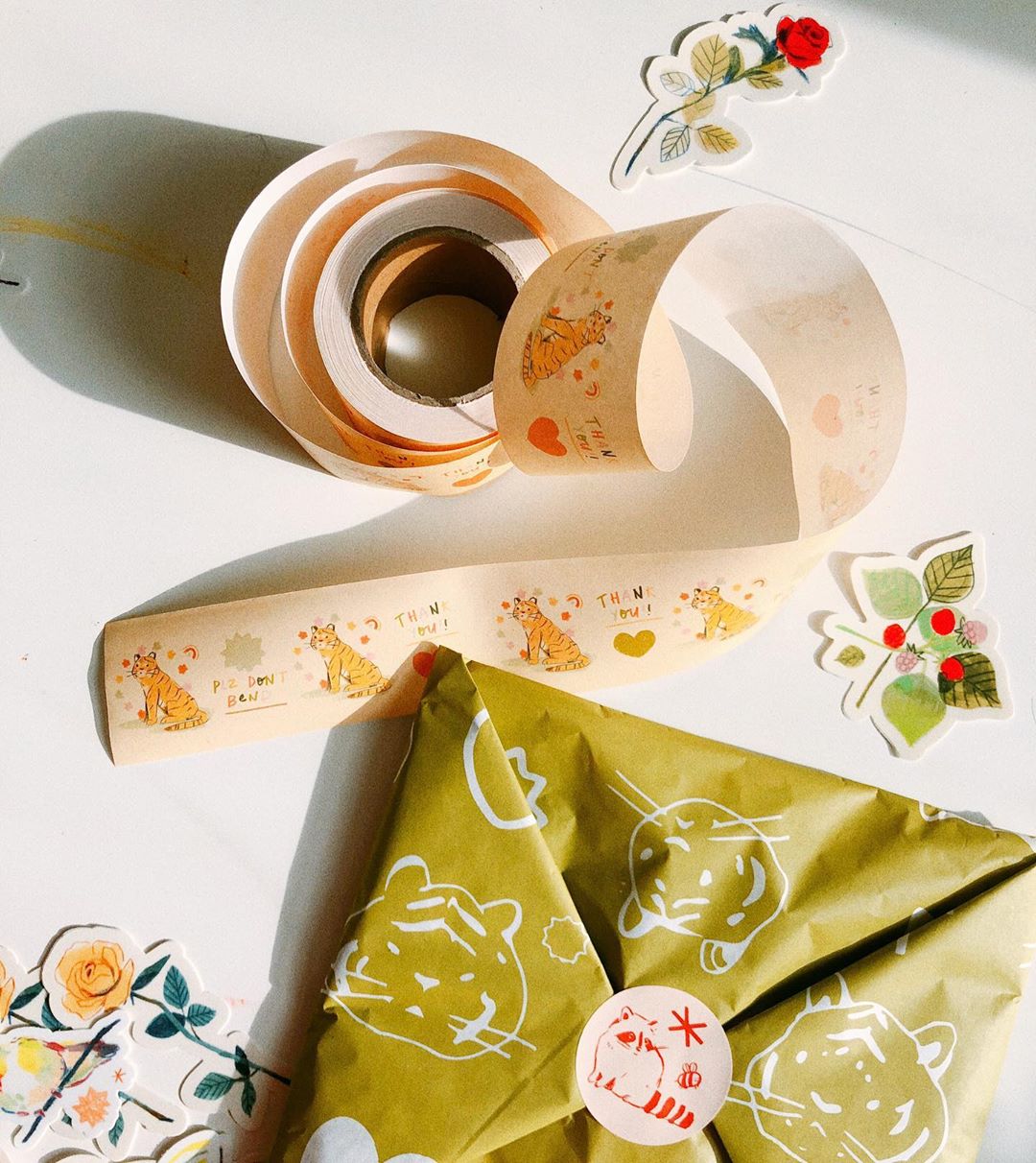 @clubcrafted
What a lovely care package by @clubcrafted! Pretty in pink, this cheerful noissue Tissue and tape combo will brighten any day 😍😍Thinking of someone this lockdown? Send them a care box💓💓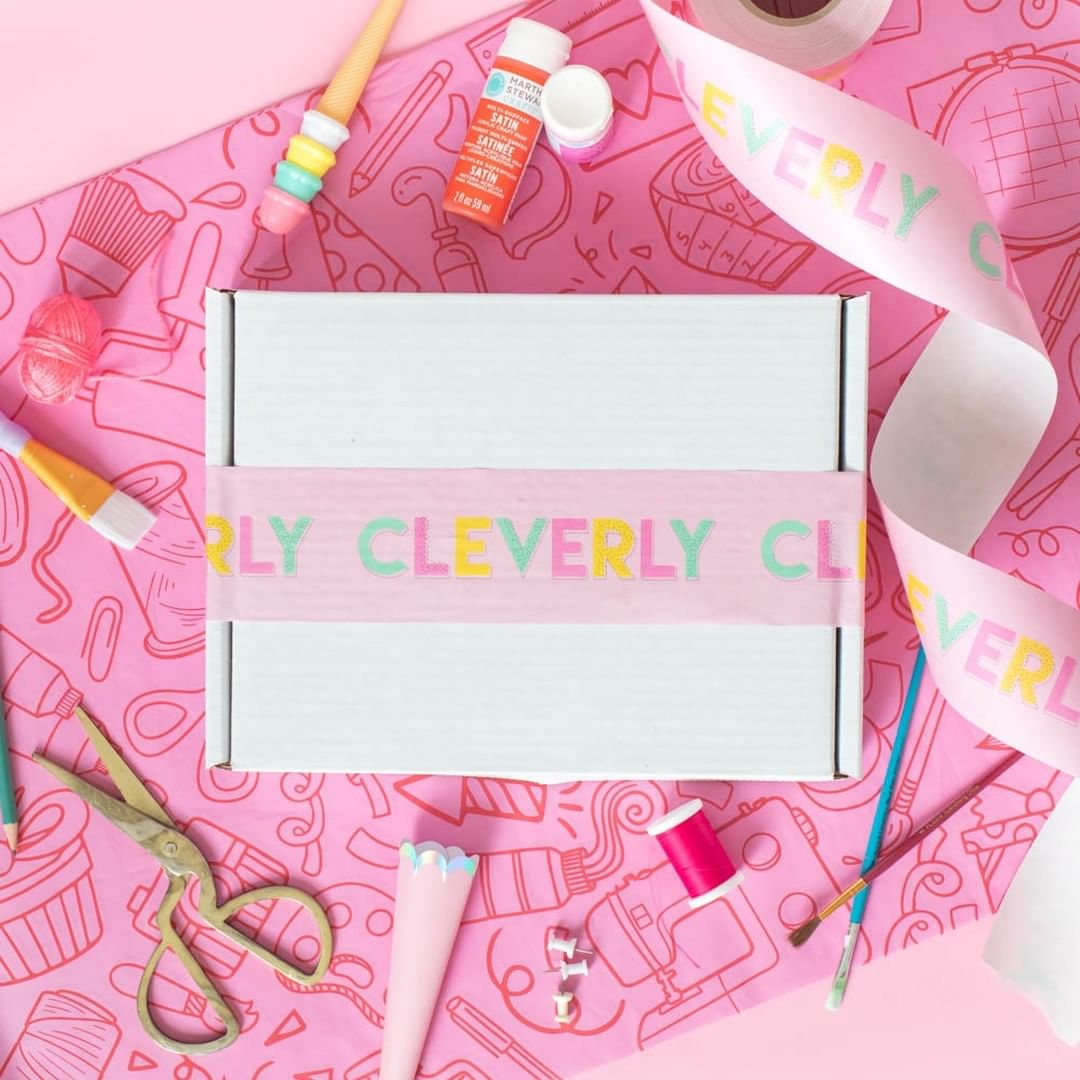 @jamiemgreenart
How lovely is this woodland-themed noissue Tissue 🤩🤩 @jamiemgreenart finishes her tissue off with a branded sticker. 🐸🐦🍄 #SmallBizTip: When crafting copy for ads, think of it one line at a time. Does this line make the reader want to read the next? Is it interesting? Will they want to know more?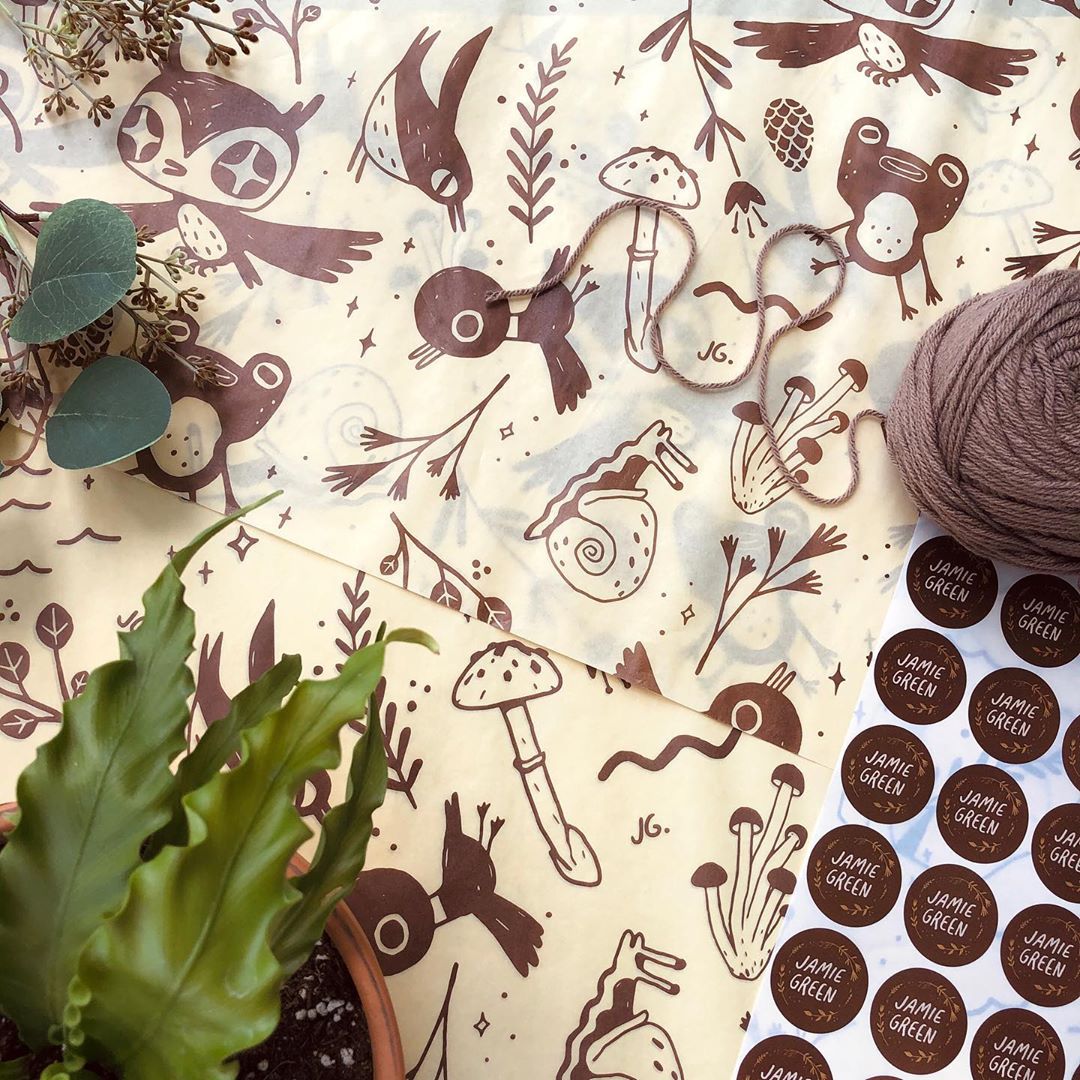 @homerowfiberco
Take one step closer to sustainability just like @homerowfiberco! 🍃🍃 noissue Tissue is printed with soy based inks on acid free paper so it's better for the environment. 🌳 Love this repeating logo on the mint green noissue tissue! 💚 #SmallBizTip: Check in on your goals! How are you tracking towards them? Need to make adjustments? Use this time to implement some steps to ensure success.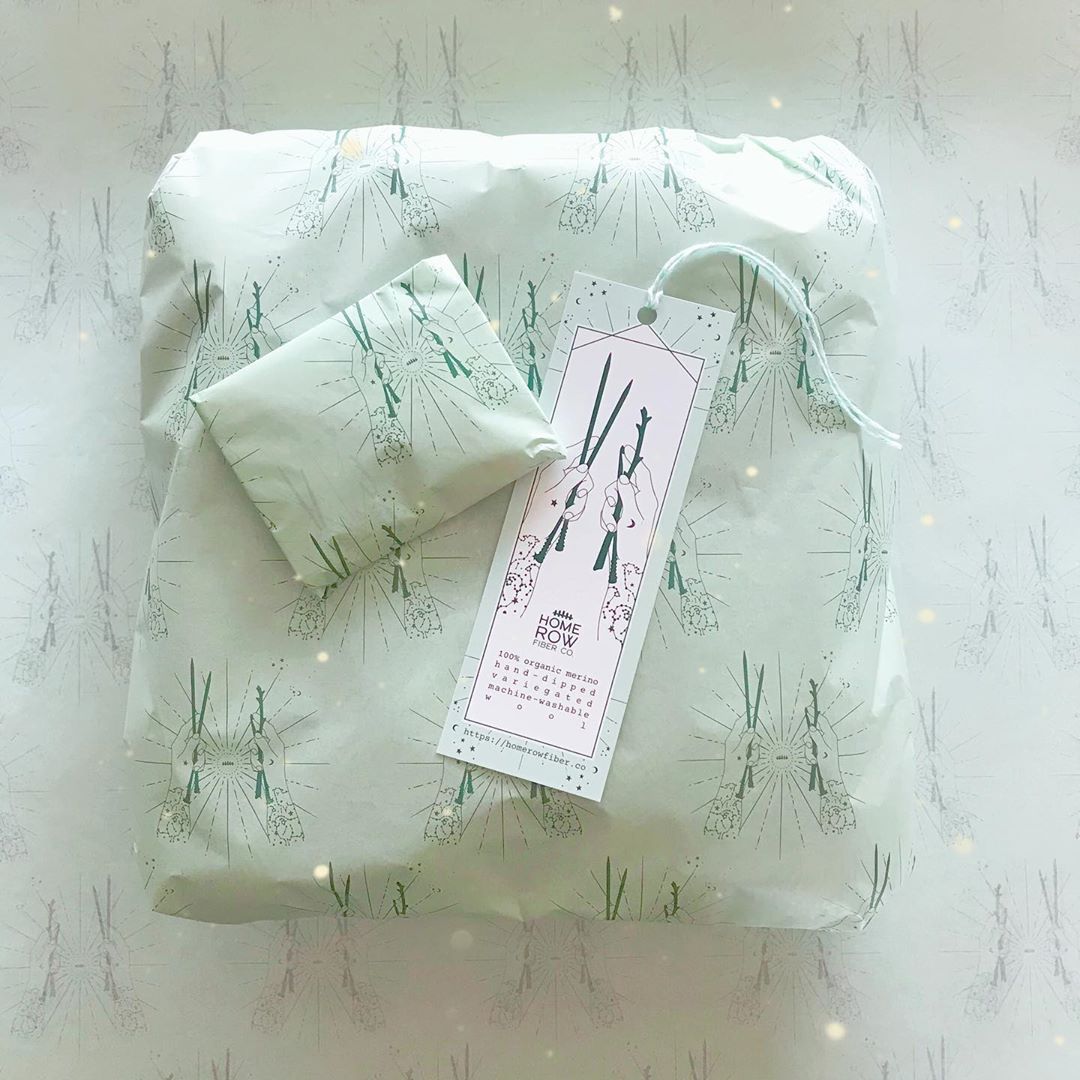 @marisol.ortega
Shine on! noissue Tissue can be printed in metallic gold (871C) or silver (877C). ✨✨ Check out this gorgeous custom wrapping tissue by @marisol.ortega! 😍 #SmallBizTip: Use this time to be innovative - launch that shop/new product/rebrand - a lot of good ideas originate when you're home! 👍👍