Inspo
#noissuepackaging
Welcome to your source of packaging inspiration! Have a browse and check out all of the wonderful packaging that has been made using the noissue platform. Use #noissuepackaging to be featured!
You can also check out noissue 101, Brand Stories and Biz Advice through the toolbar above! Or search for a topic of interest and see what we have that can help!
Creatives: Art-Work Agency x Foliar
"It's really true that a picture speaks a thousand words. There is something raw about sharing stories that helps us better understand ourselves and the world around us," Art-Work Agency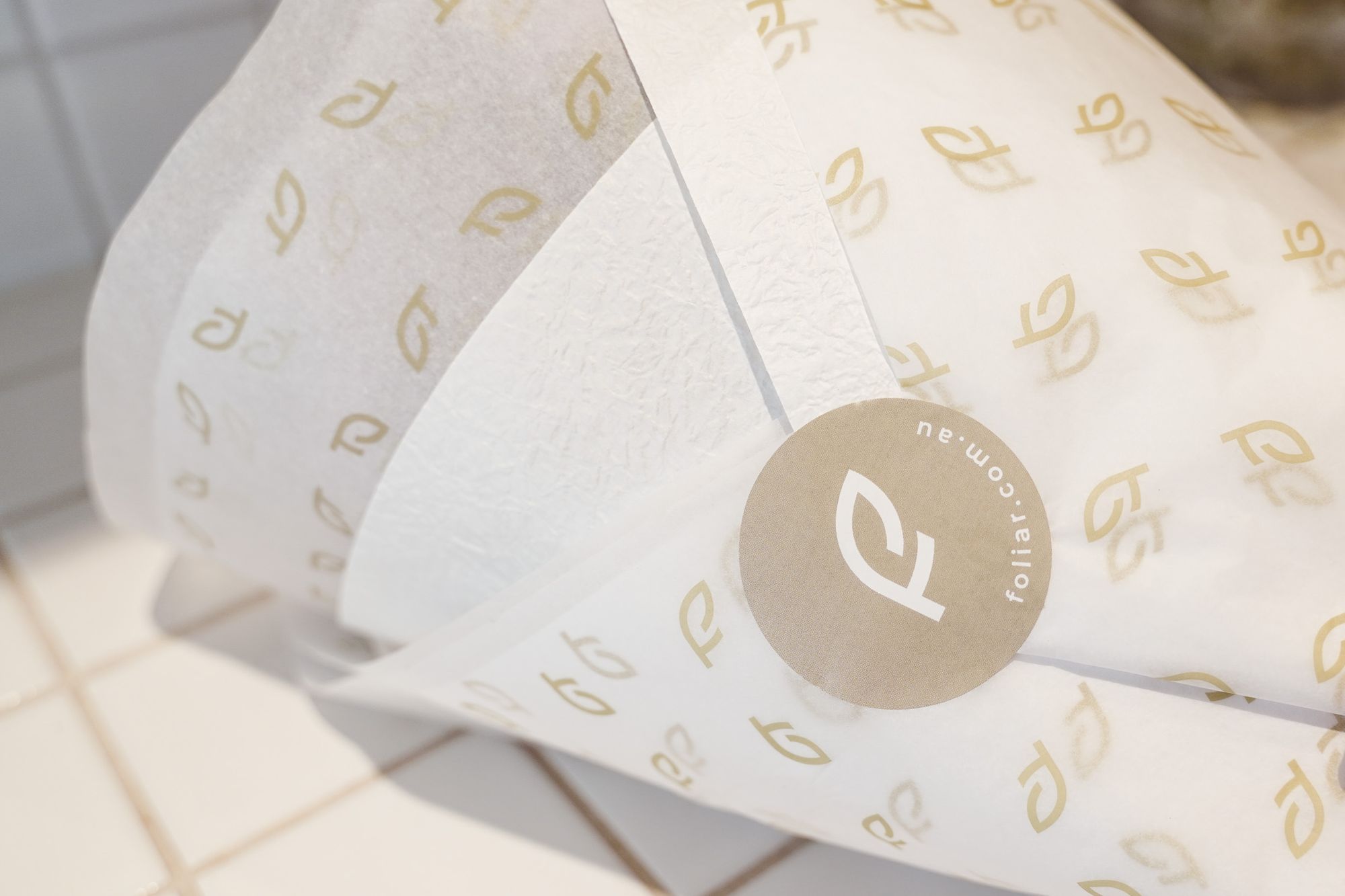 SWF: Promoting a Greener Tomorrow Through Sustainable Fabrics
"In the long term, I want people to associate sustainable practices with SWF, and to consider us as the best alternative to conventional textile producers. Hopefully, this will inspire other producers to follow suite!" Sophie Williamson, founder of SWF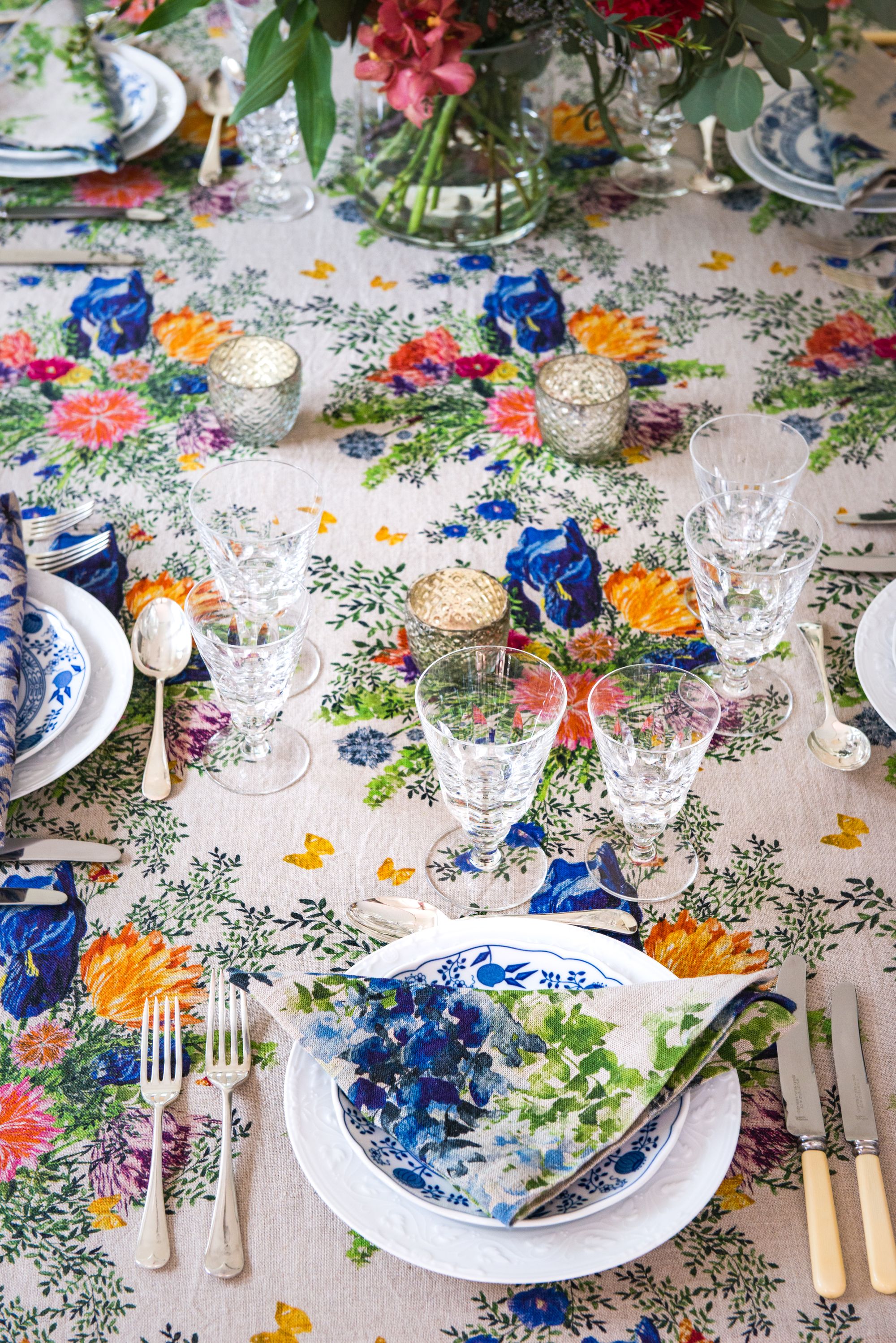 Meaningful Designs on Timeless Pieces with Suki Studio
"I believe we can all do our part to be more sustainable and I love finding new ways to be more eco friendly," Brody Bain, founder of Suki Studio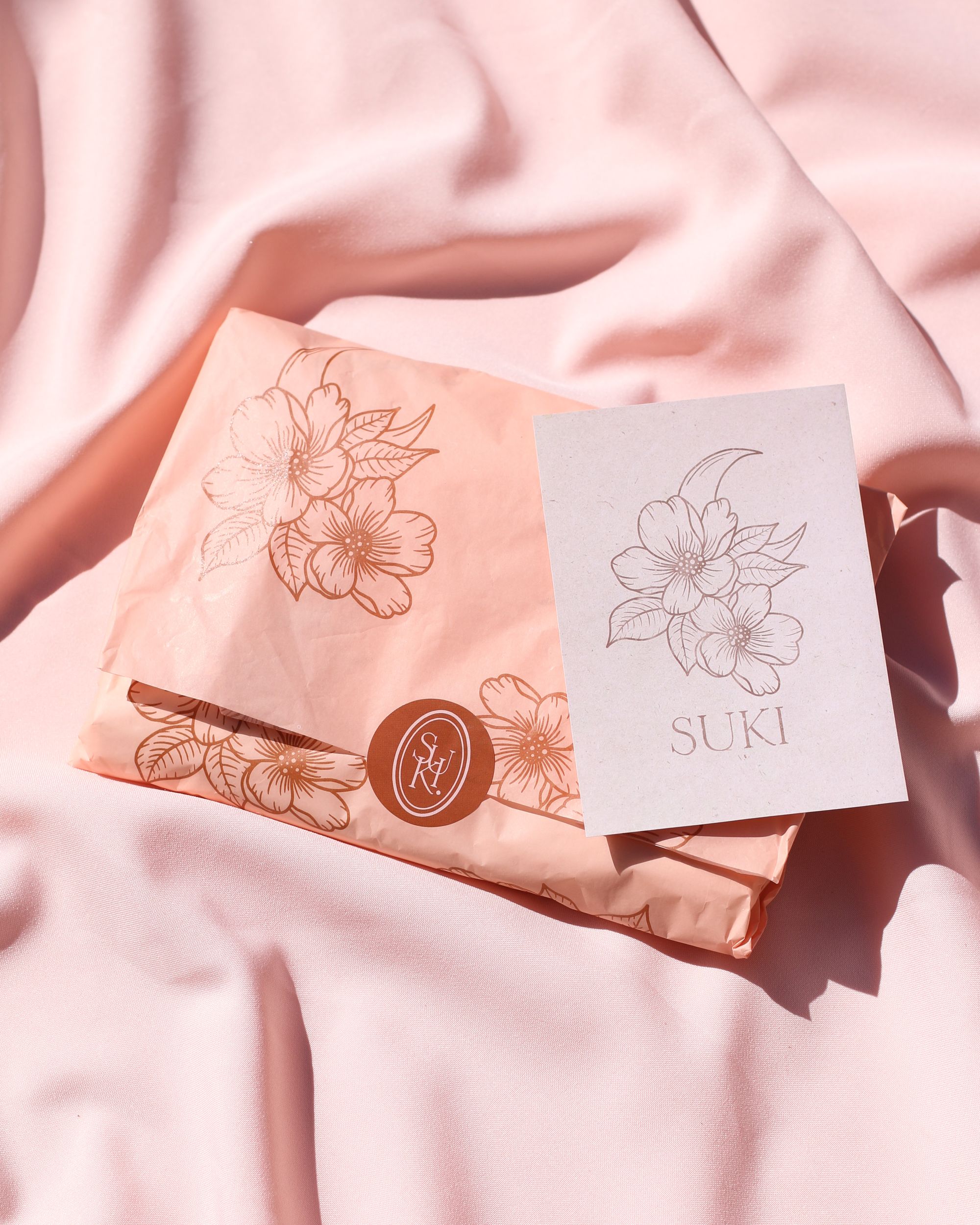 @loreillustration
Seems like @loreillustration 's noissue Kraft mailers are Charlie-approved! 🐱❤️ We love the continuous design on these custom Kraft mailers. 🐋✨ Kraft mailers are great for shipping prints and accessories, and can be easily accessorized with custom noissue Tape or a custom Stamp.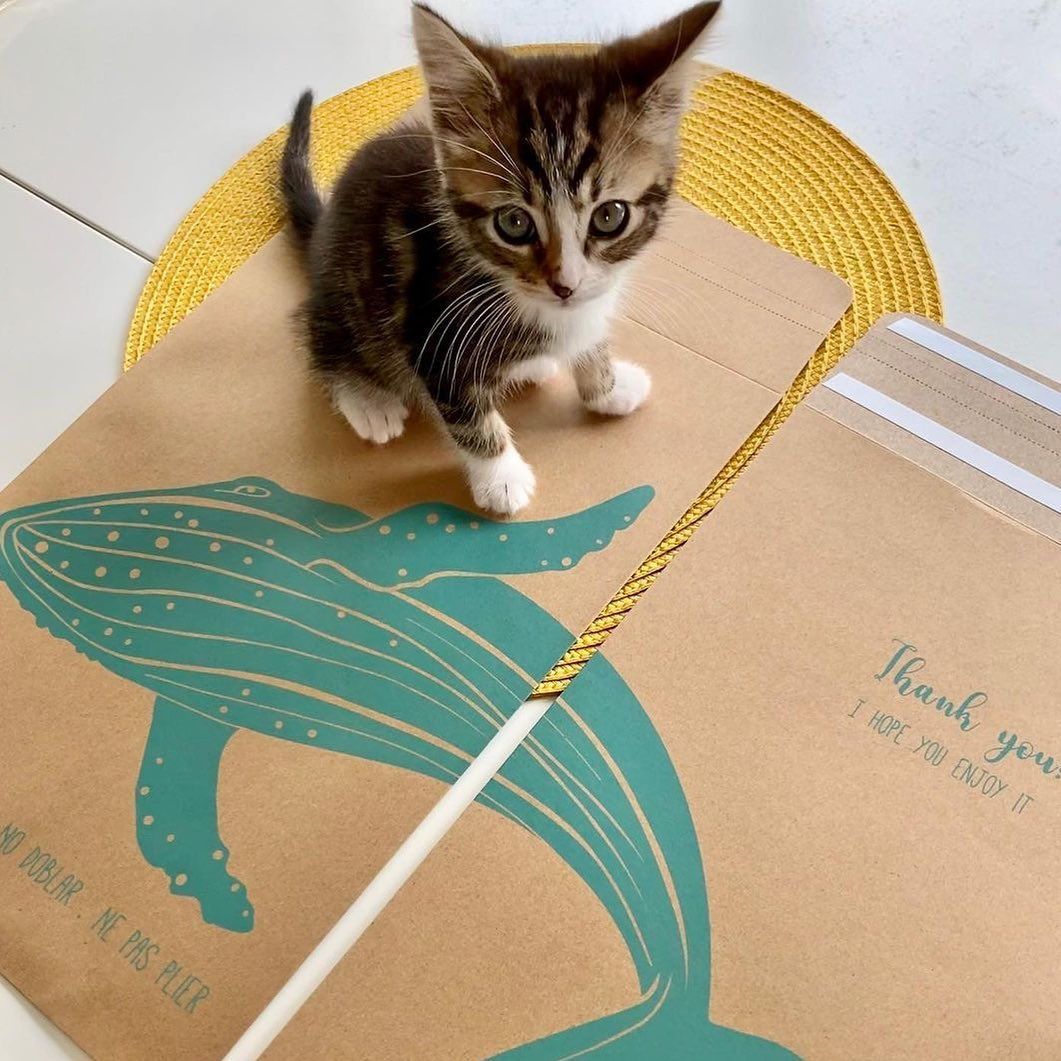 AWOL: Wearable Works of Art for Travel and Art Enthusiasts
"The beauty of our planet is limitless, and so is our imagination. I jump out of bed each morning excited to see how far, and where this exploration will take me next." Alex, founder of AWOL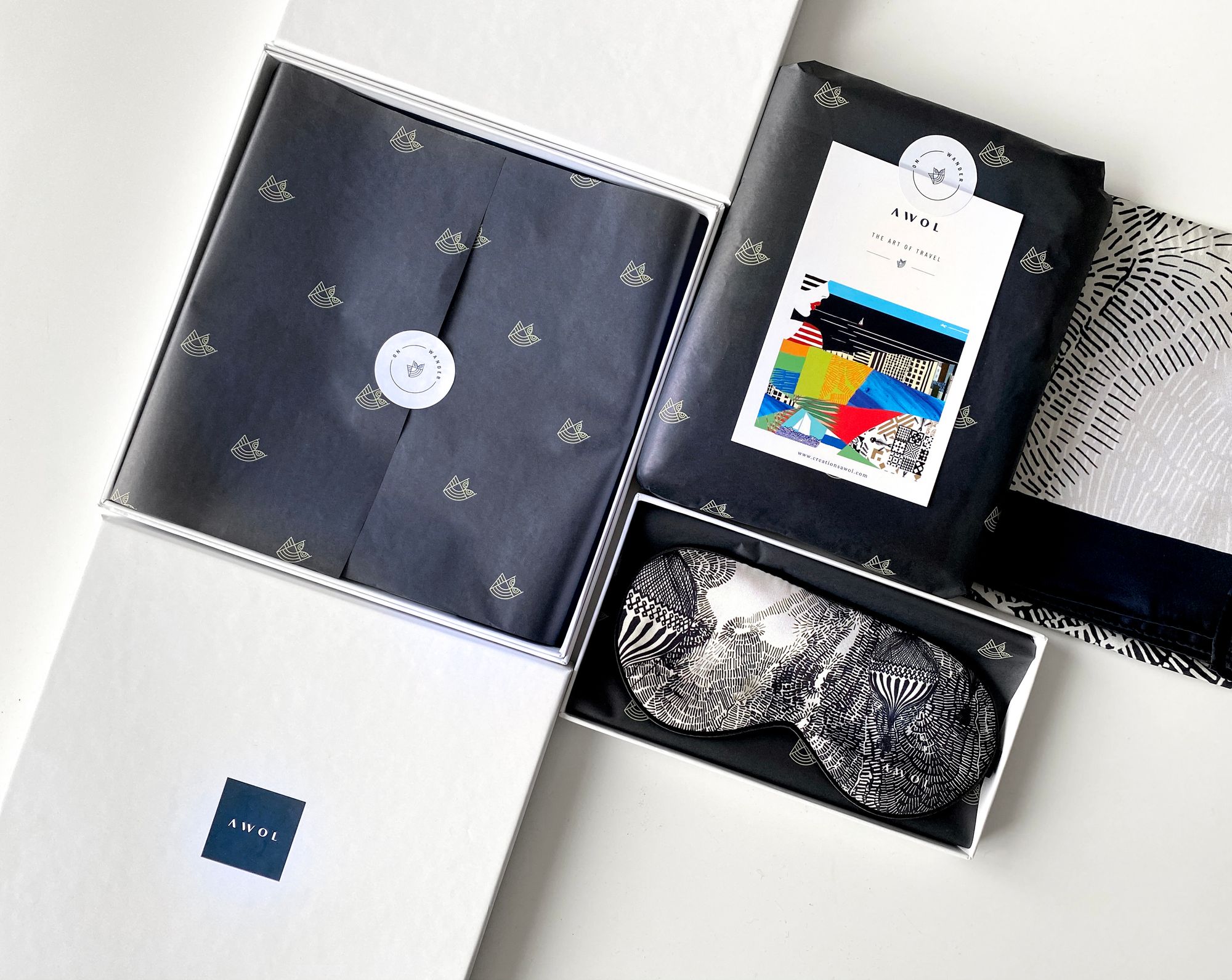 @freckledfuchsia
Practicing gratitude makes you happier! 🤩 We love how @freckledfuchsia uses noissue Cards to express gratitude for recepients of their packages. 💕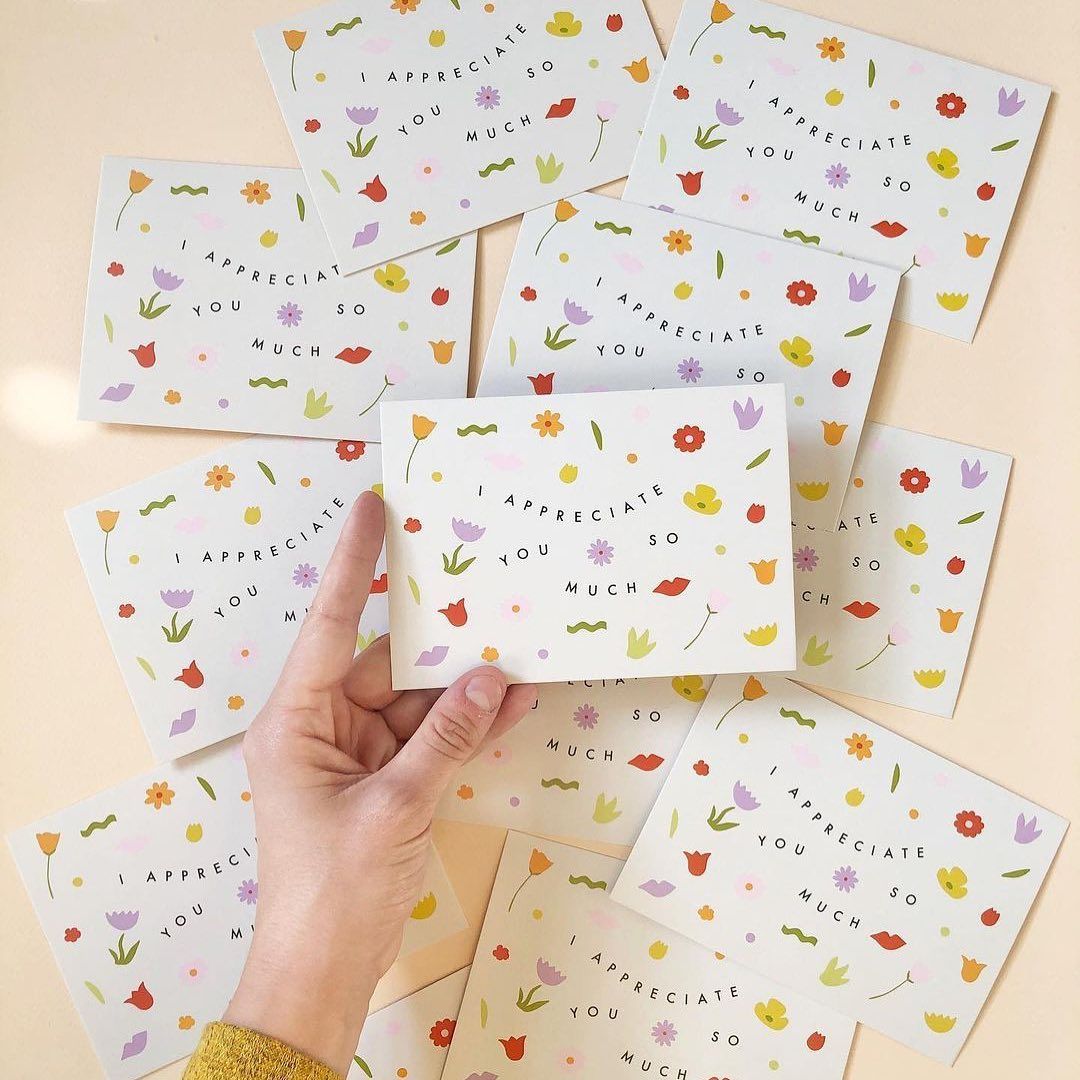 Flaunting Deep Love for Dogs and Design with Dapper Pupper
"It all starts with us individually, adding up to a collective effort to make an impactful change. I do every bit I can in both my personal life and in business to reduce, reuse and recycle." Wanissa, founder of Dapper Pupper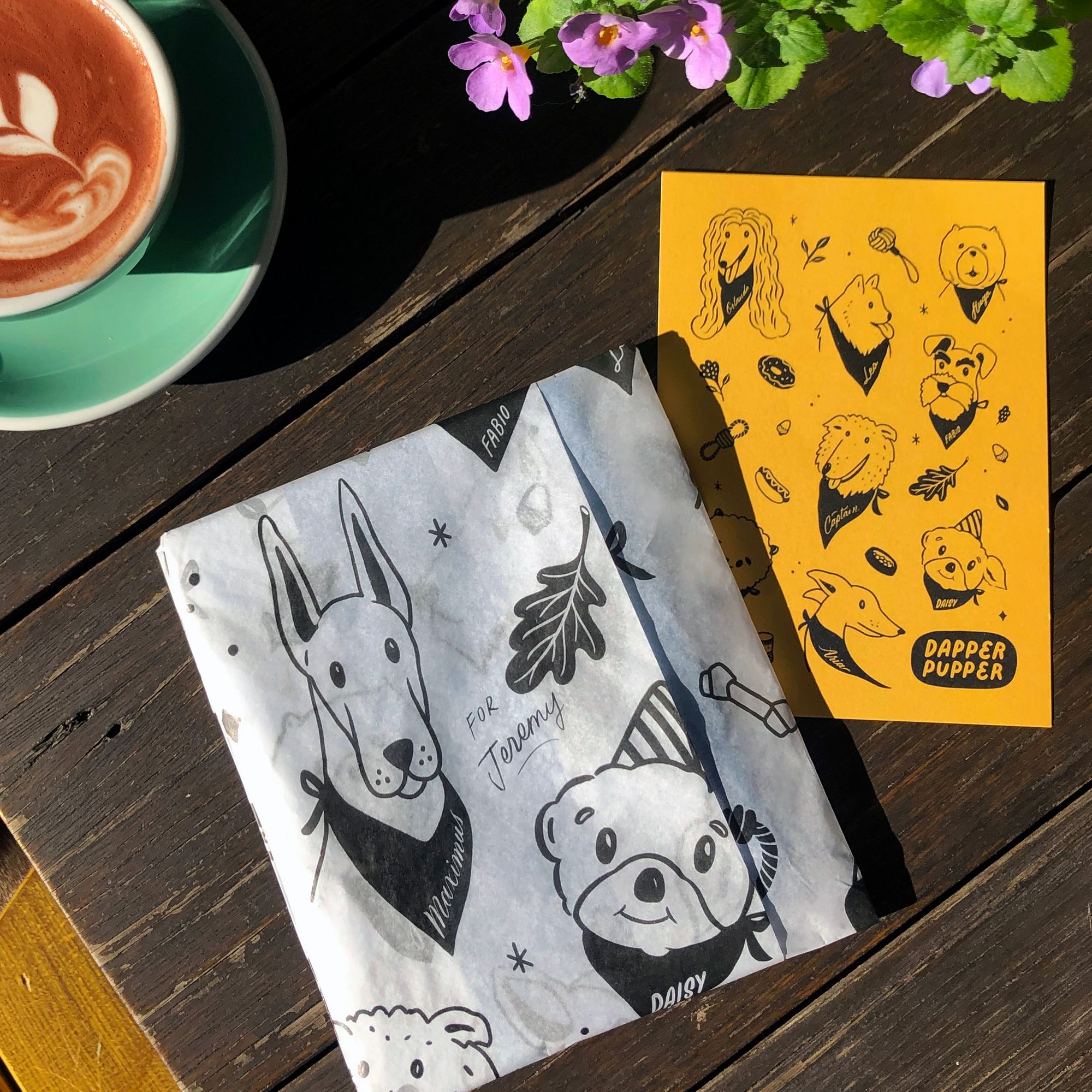 @daphneinthetrees
This magical noissue custom tissue by @daphneinthetrees proved that a meticulously crafted design will up your packaging game! ✨ FYI: we use soy-based ink on acid-free FSC certified paper for the noissue tissues! 🍃🍃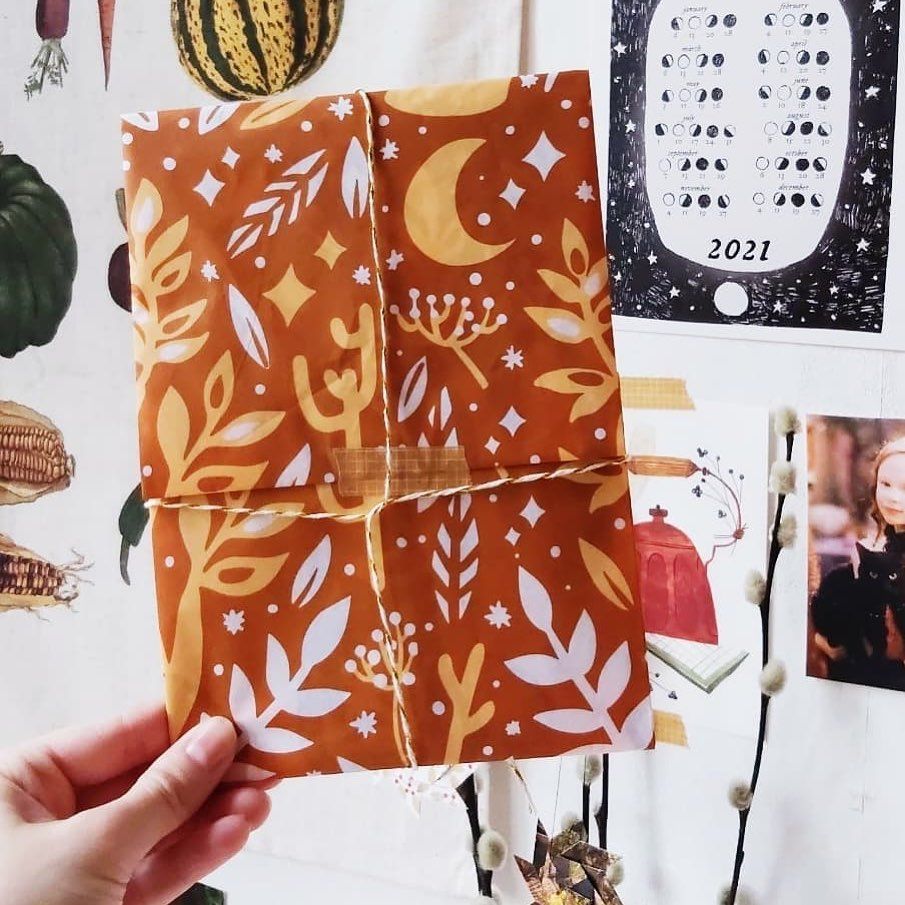 Pâmoison: Artisan Textile Products Made Sustainable
"I felt that every aspect of Pâmoison should consider sustainability, even at a higher cost, and therefore a lower profit margin. Being eco is not cheap, but it has a much higher value long term." Denise, founder of Pâmoison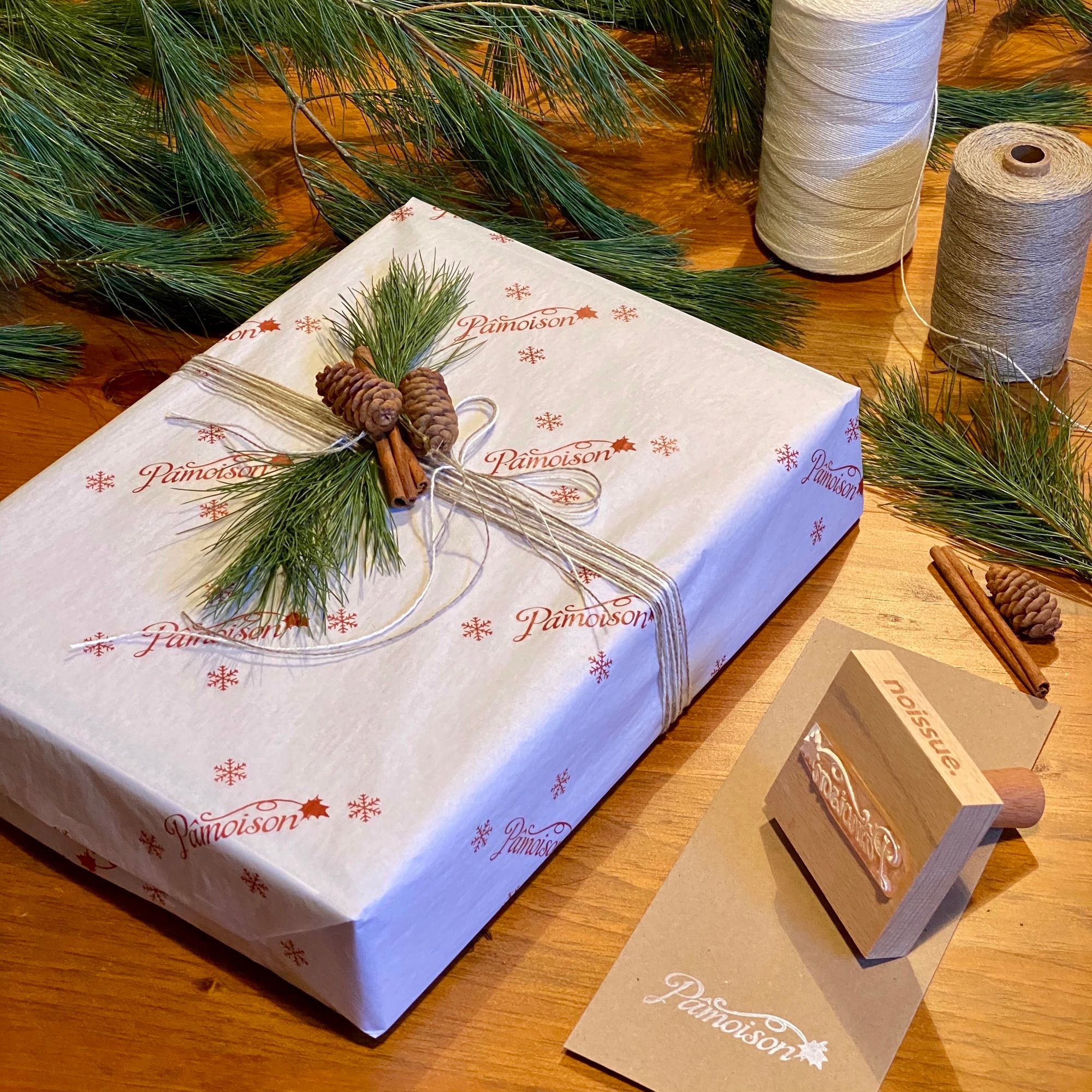 @duke_n_pepper
We love this doggo and plant combo in this noissue Tissue design. 🐶 🌱 @duke_n_pepper chose a lovely deep forest green to contrast against the white Tissue, a stunning 1-color design. 🤩🤩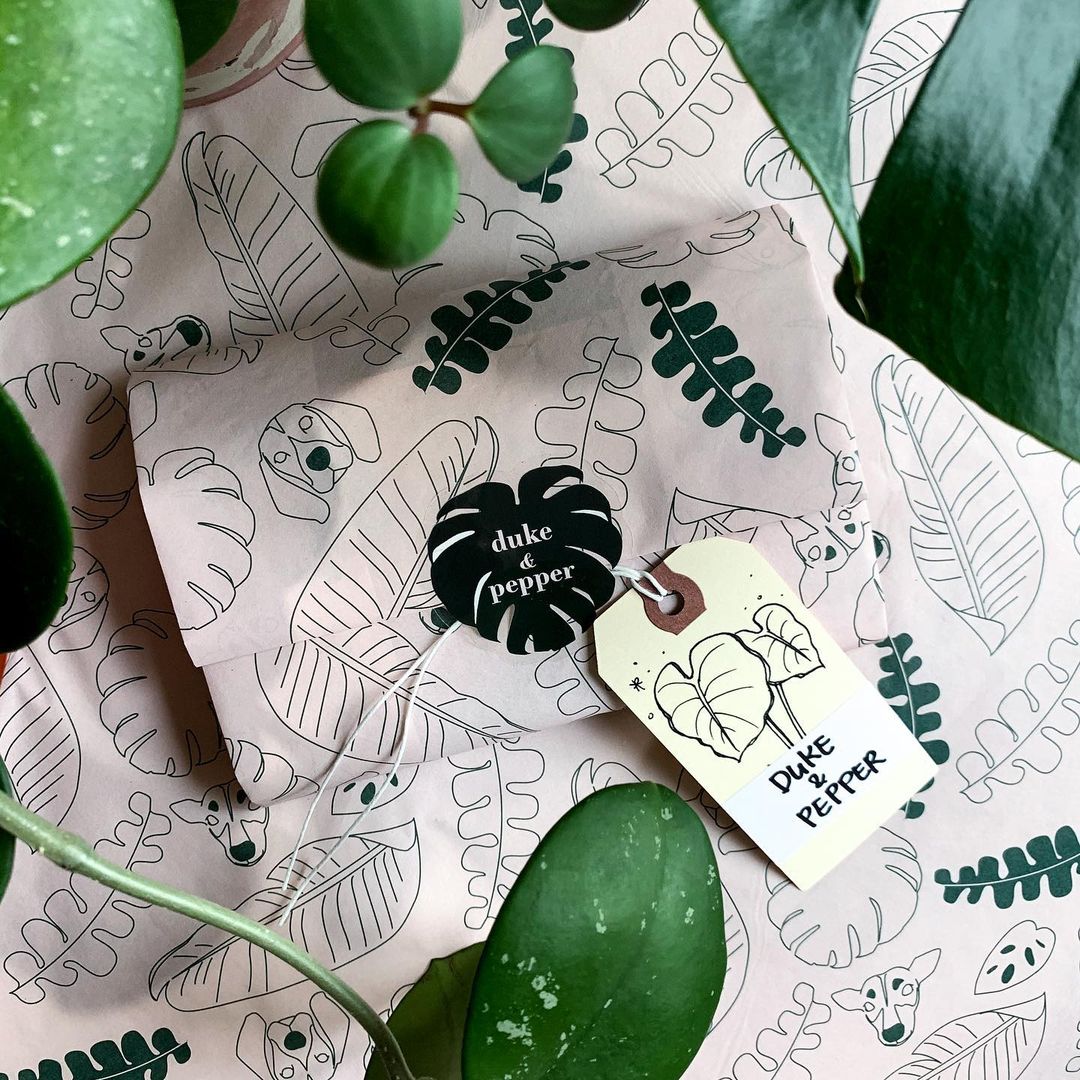 Creatives: Karolina Król x Happy & Humble
"I personally believe that sustainability is the best way forward—both for us as individuals, and for our businesses—and I'm very happy when I have a possibility to work with people who share the same values," Karolina Król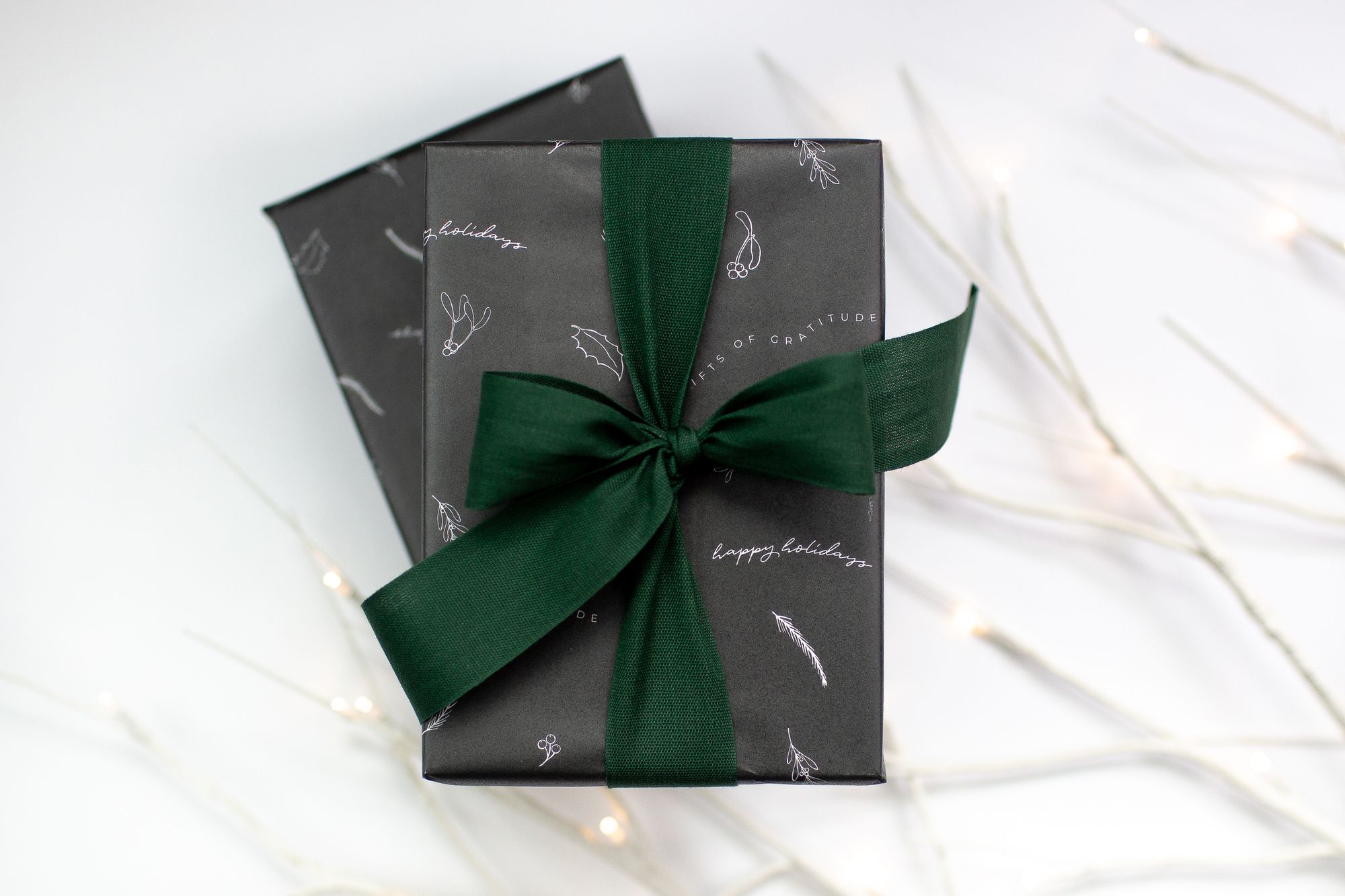 @greenandbare
Elevate your customers' unboxing experience. 🤩 @greenandbare 's custom noissue packaging shows off the brand colors in the sticker and tissue combo. 👍👍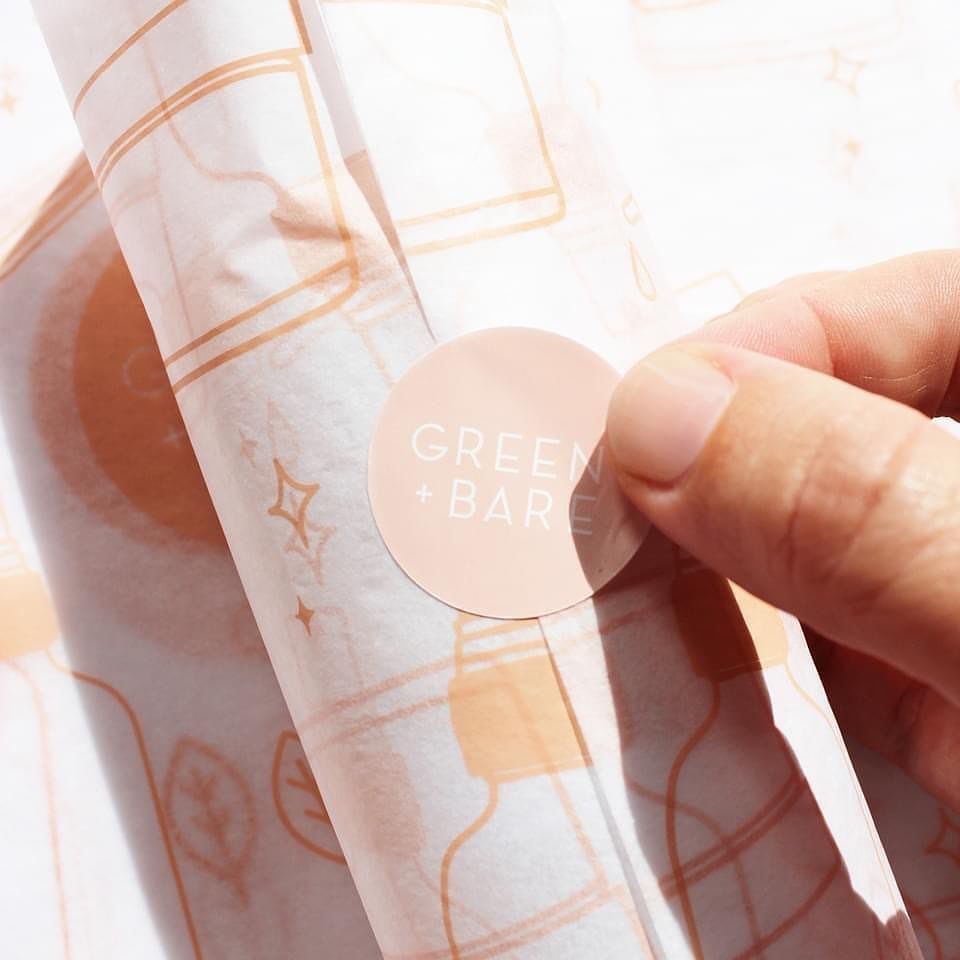 Mi Blushe: Fun and Eco-friendly Stationeries and Gift Items
"Bringing happiness and inspiration to my customers through my products have been and always will be my goal," Sheryl, founder of Mi Blushe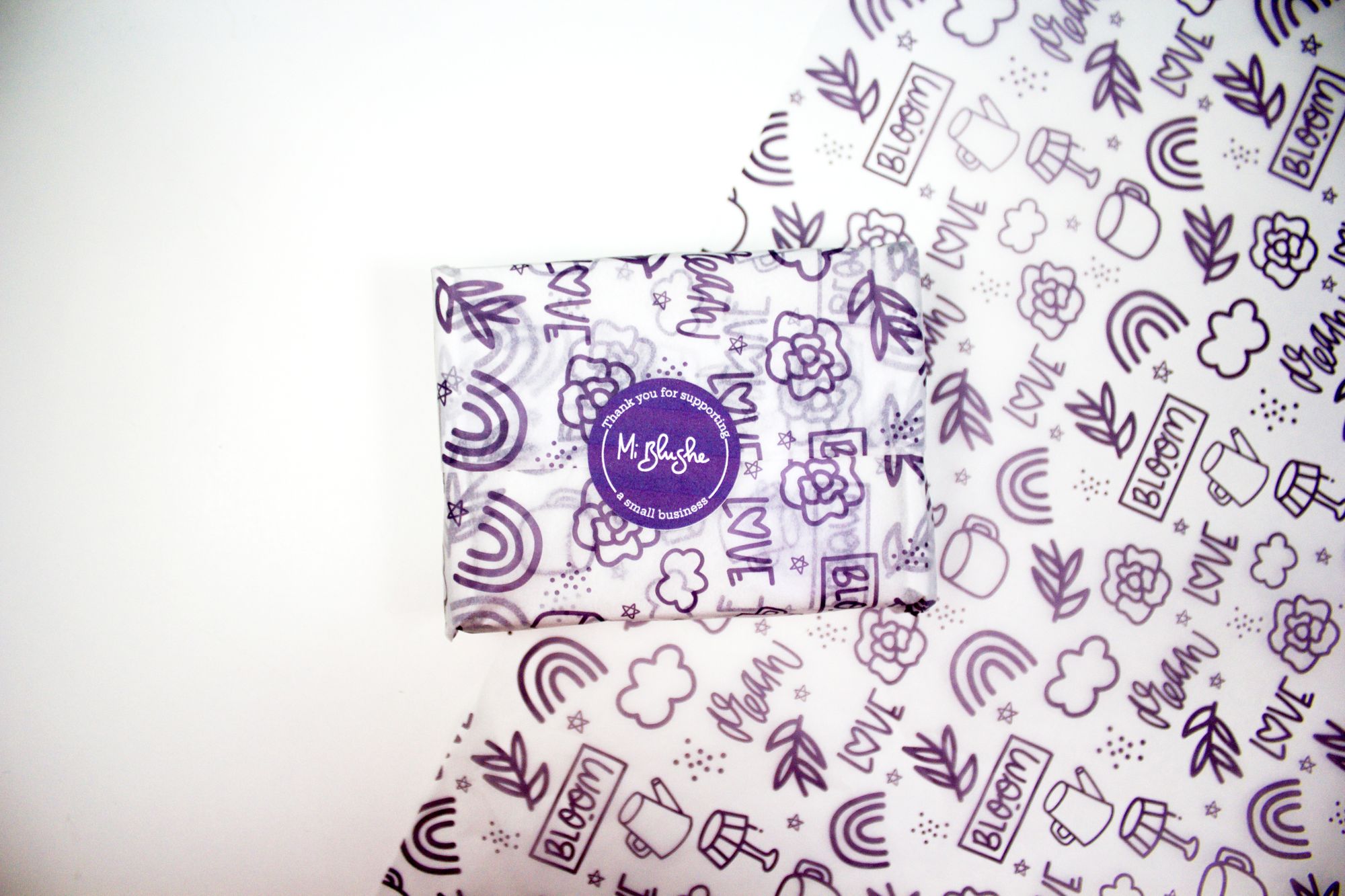 Mr. Plum's Thoughtful Silk Scarves: Wearable Masterpieces
"I want to create a positive alternative in a sea of mass-production – to make individuals consciously think about the number of times they make a purchase vs the amount of wears they have per purchase," Becky, founder of Mr Plum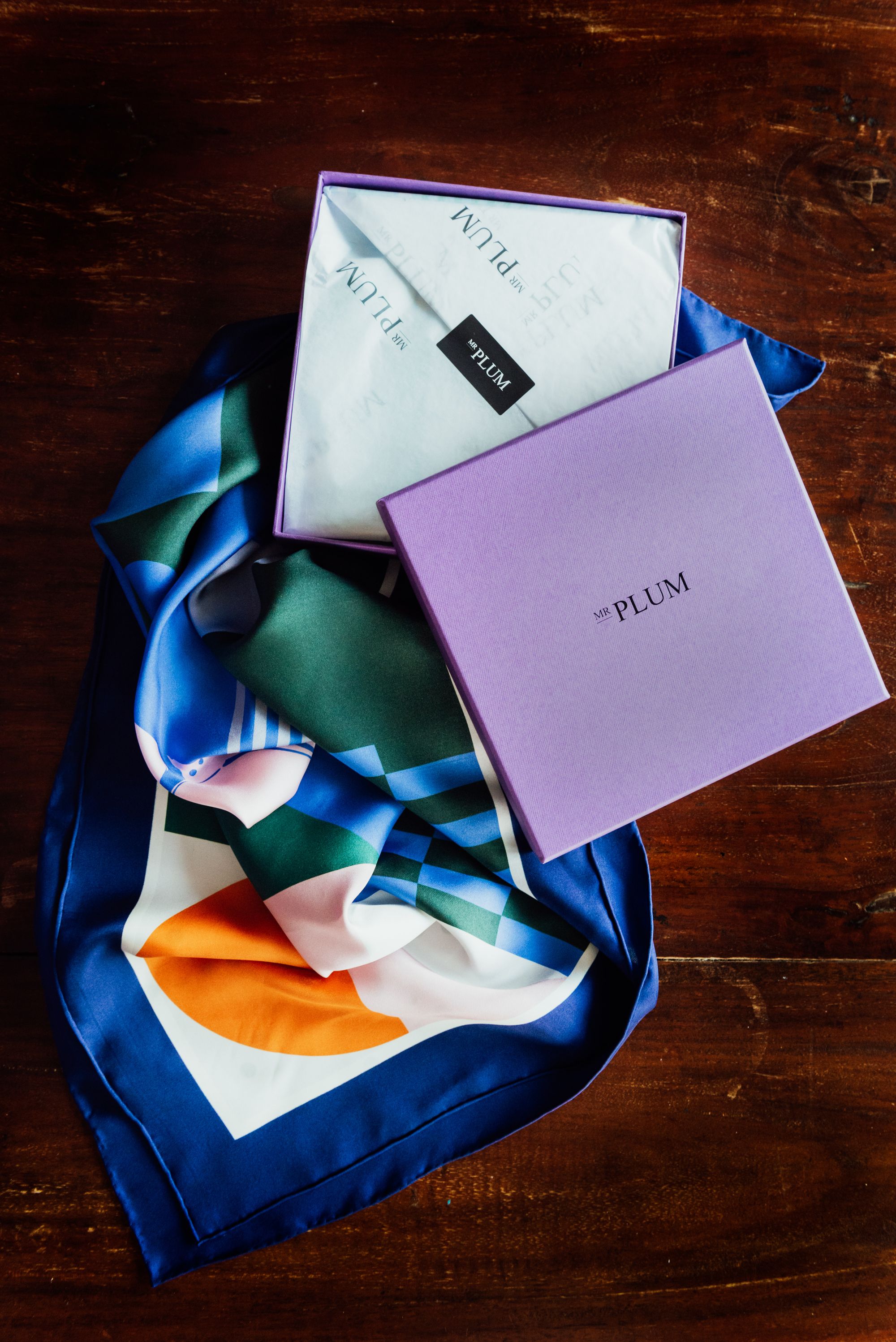 @mrplumsworld
We love a tidy workspace, especially if it features your noissue products! 💪 Ecstatic to see @mrplumsworld 's noissue packaging front and center in their work station! 😍😍 Show us how you store your noissue products #noissueworkspace 💭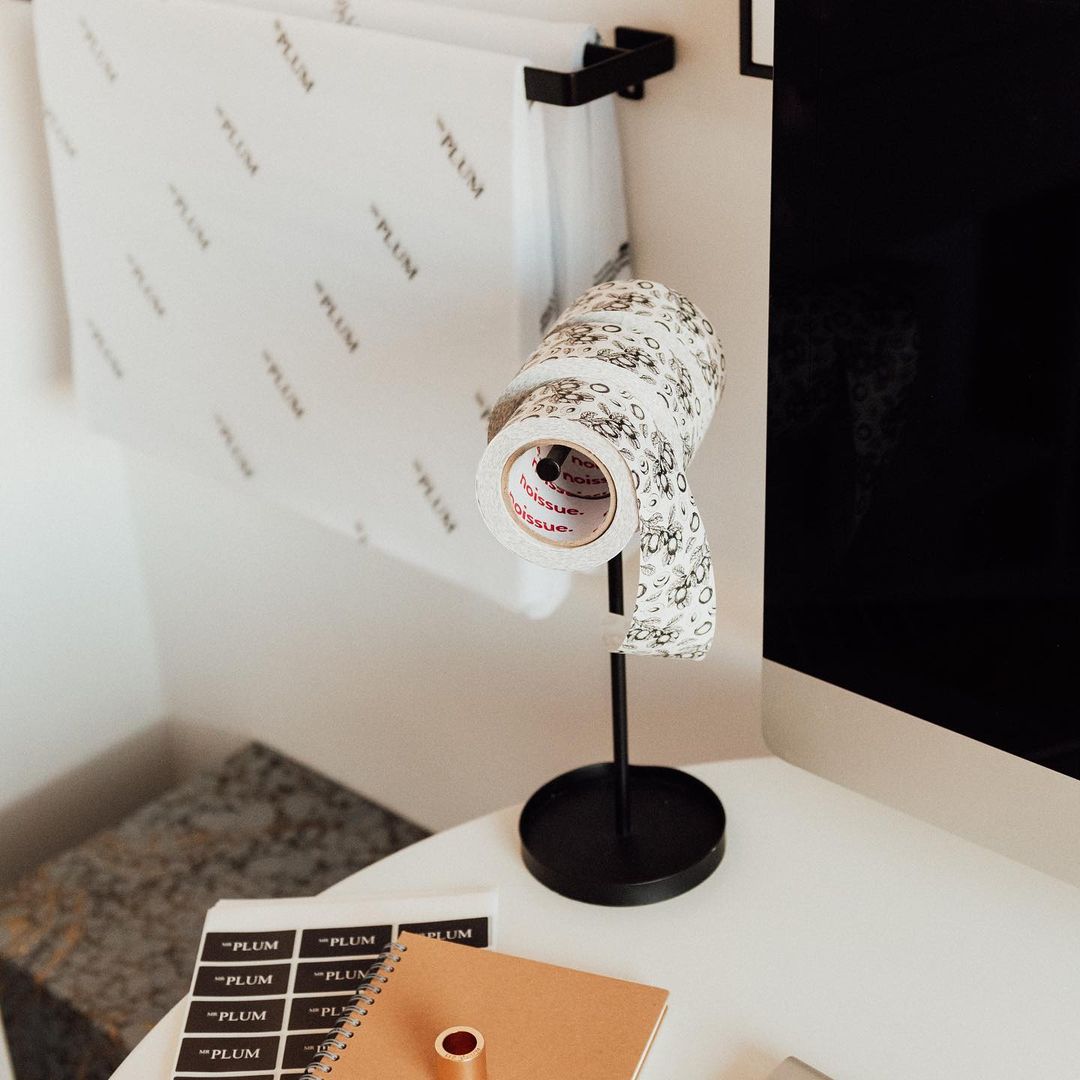 The Green Collective: Improving Daily Habits with Sustainability
"We look at everyday things you use and aim to improve them. To help everyone live more sustainably with less environmental impact." Emma, founder of The Green Collective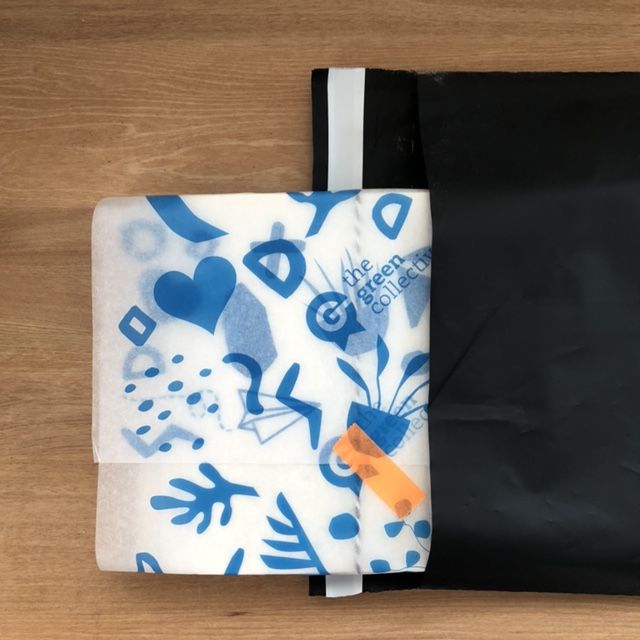 @mi_blushe
There's something about small packages that capture our hearts. 💖 @mi_blushe has us swooning over their neatly packaged product wrapped in their purple on white custom noissue tissue, and finished off with their cute little branded noissue stamp!✨✨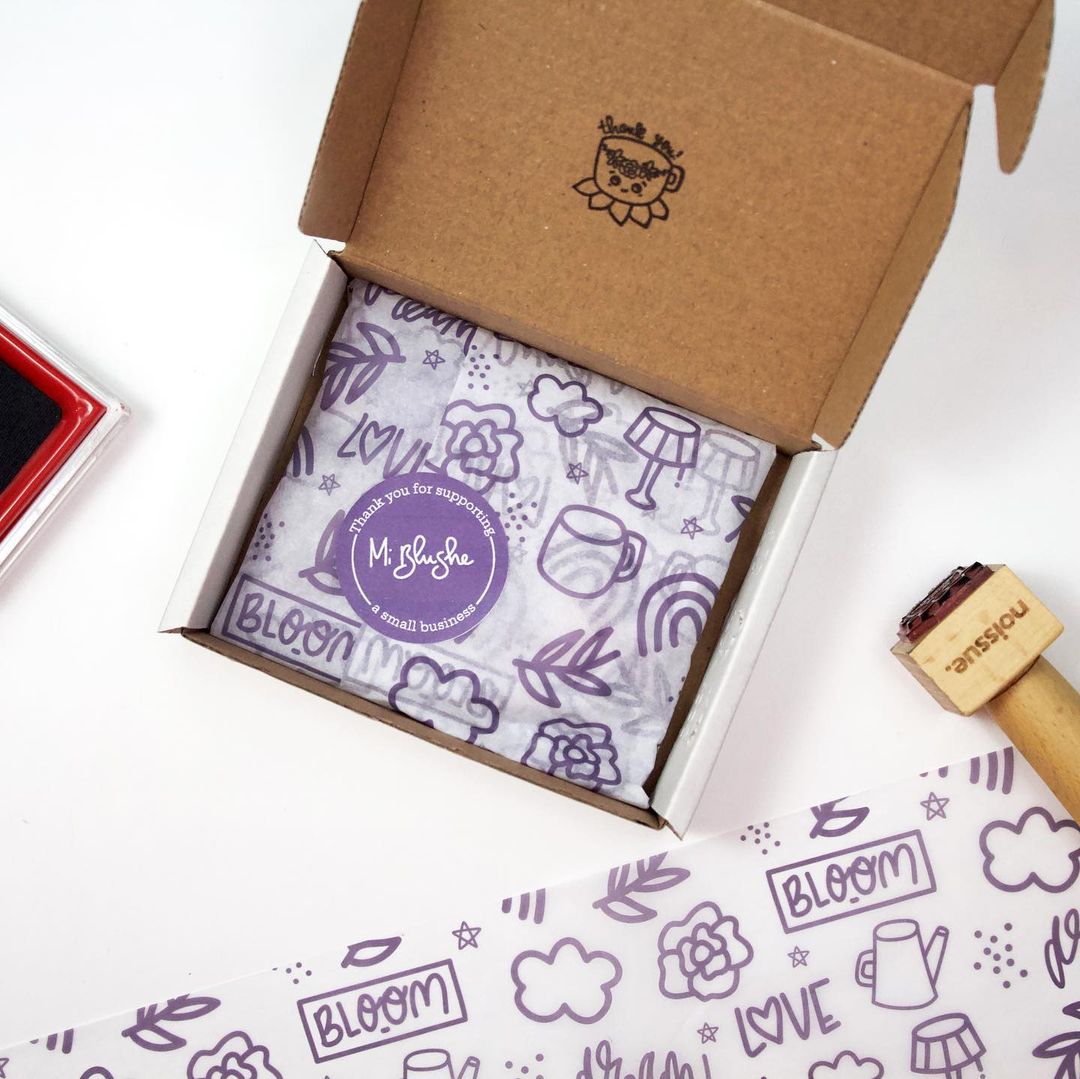 Thom Bargen: Honoring Coffee Farmers with Quality Coffee
"The product we built our company on literally is fading away without some sustainable impacts being made on all levels of the supply chain." Thom Bargen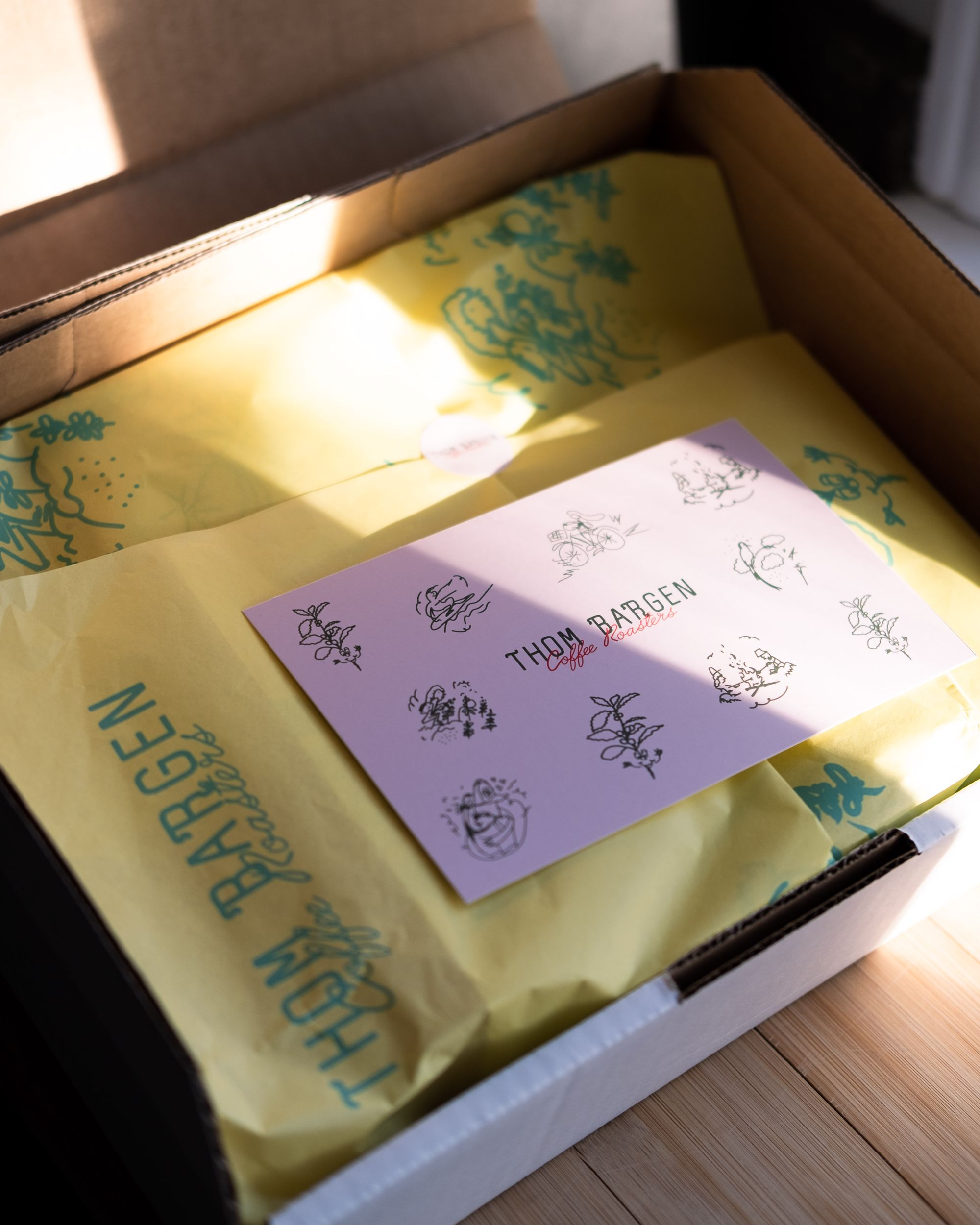 Delectable Cuisine that Details Hospitality with Ikoyi
"I started Ikoyi with my best friend, Iré, to put into reality our vision for serving creative, delicious cuisine with our style of warm and detailed hospitality." Jeremy Chan, co-founder of Ikoyi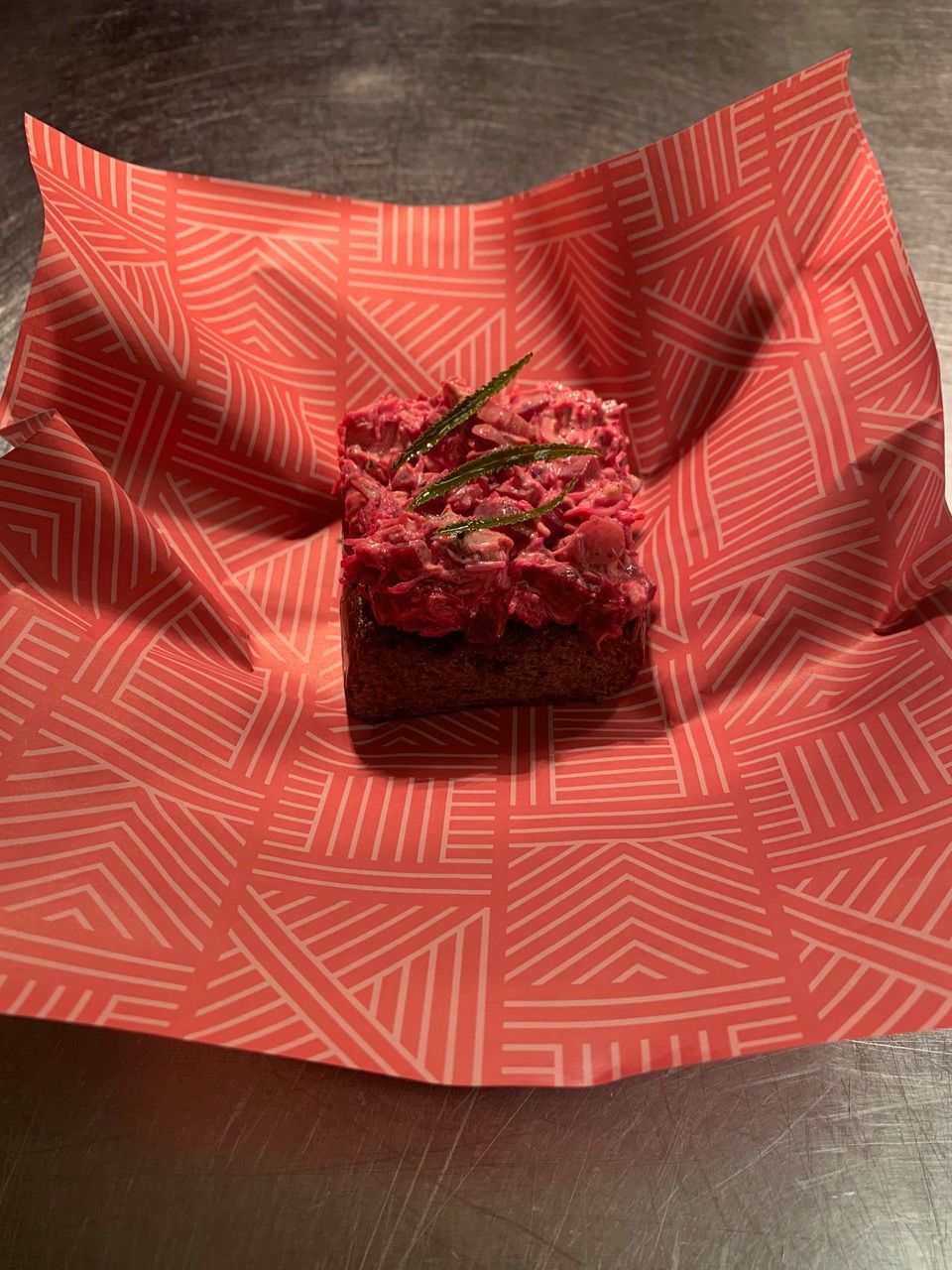 @sunandkissesau
Easily brand boxes or kraft mailers with custom noissue Tape! 💯 @sunandkissesau 's design is a repeating logo pattern 😍 Printed with soy-based inks and made from FSC Certified paper, noissue Tape is water-activated to keep it compostable! 🍃🍃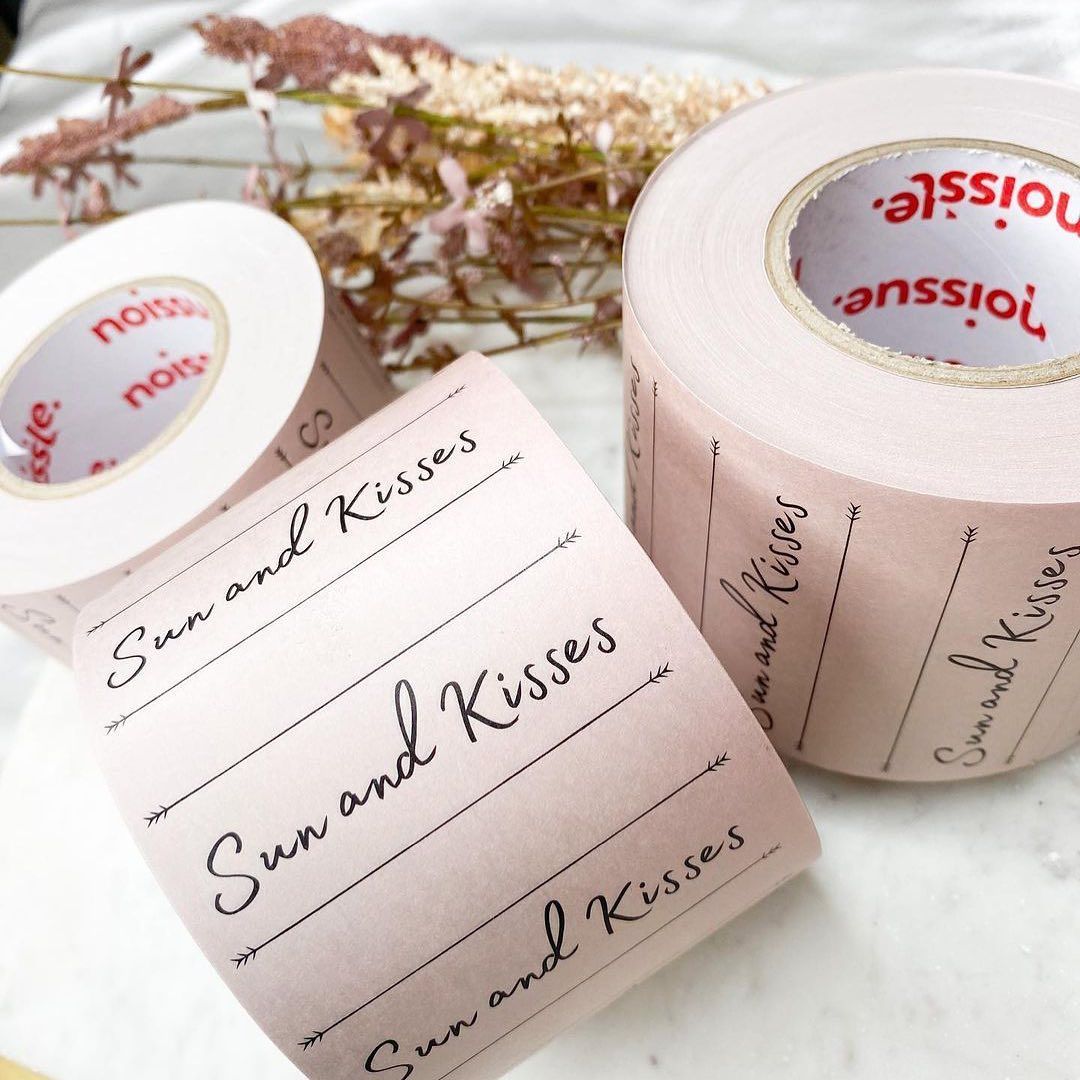 @minddaisies
We love the stunning combo of this navy and orange noissue Tissue design by @minddaisies ! The details are so intricate and captivating - perfect for an unboxing moment ✨✨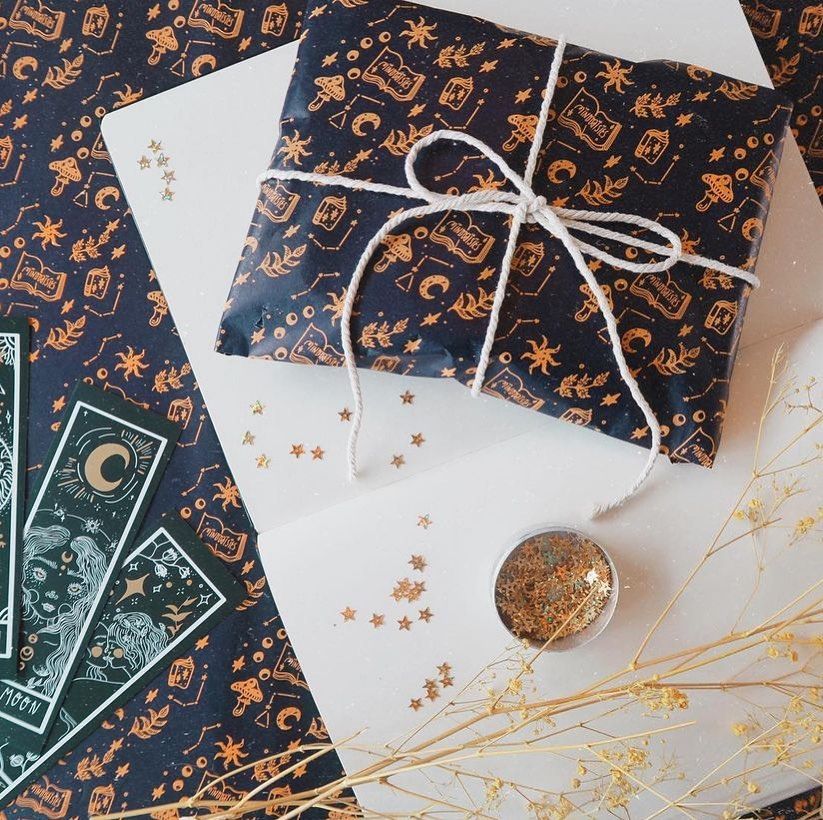 Creatives: Field Trip & Co. x Propeller Coffee
"By having the courage to let curiosity lead, we create ideas that truly make a difference. For ourselves and for our clients," Alison Garnett, Founder and Creative Director at Field Trip & Co.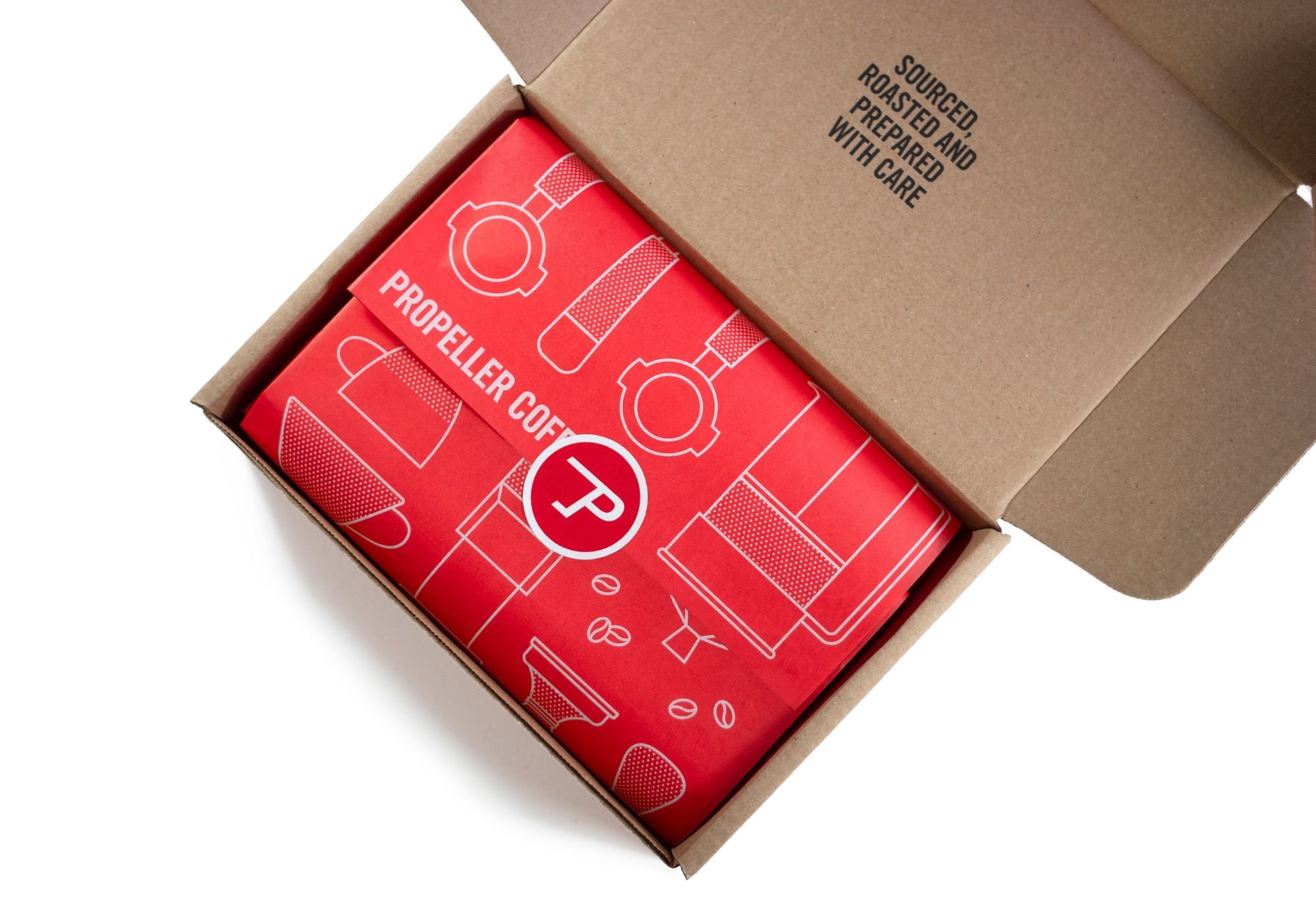 @bloomingprint
This noissue custom tissue by @bloomingprint definitely swept us off of our feet! 🤩 We love the detail and bold design that stands out in this 1-color noissue Tissue. ✨✨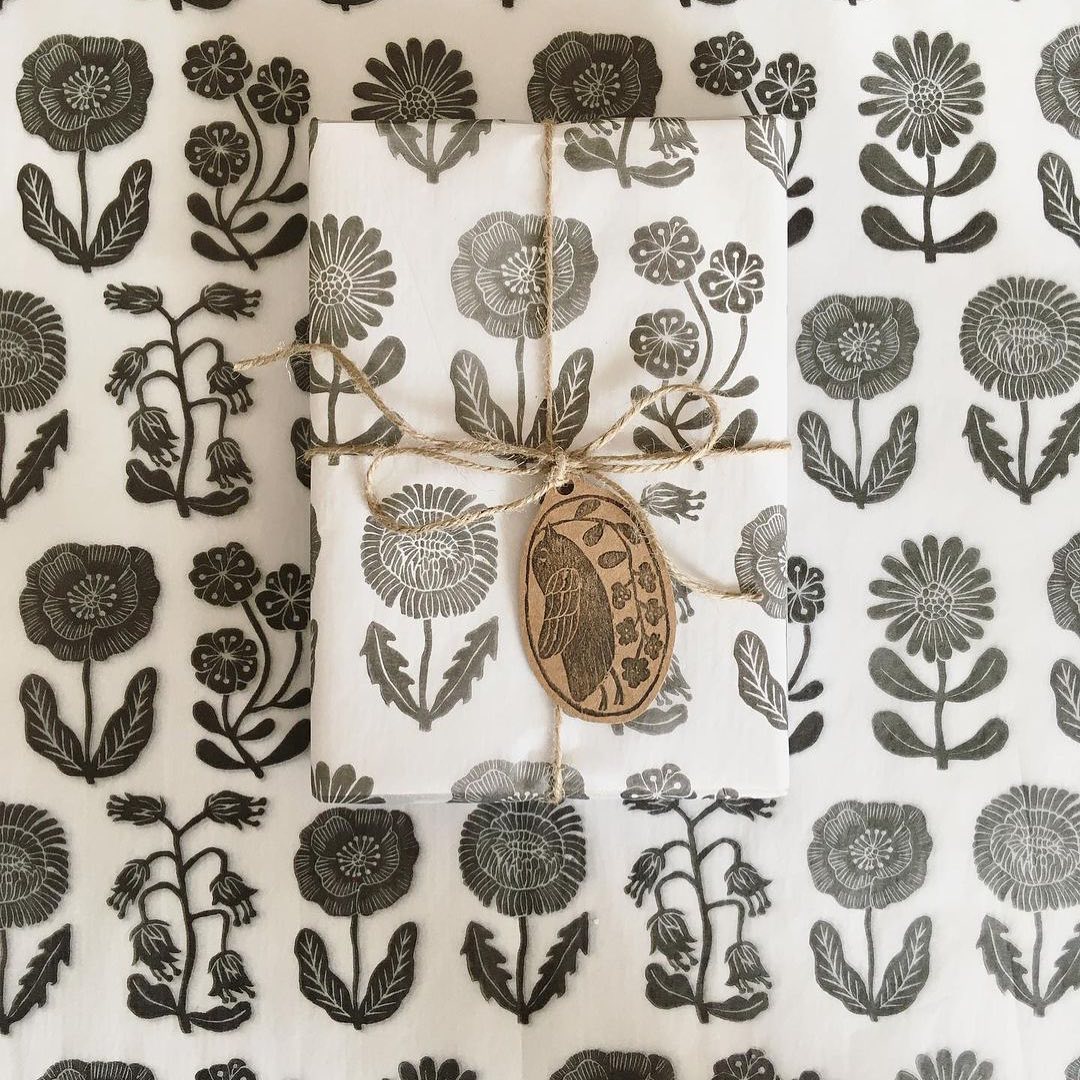 Handmade and Thoughtful Clay Jewelry with Philly Cowdrey Designs
"Everything you make or do will not always be exactly what you want it to be or look like but learn from this and keep pushing yourself to progress. Learning what doesn't work is as valuable as learning what does," Philly Cowdrey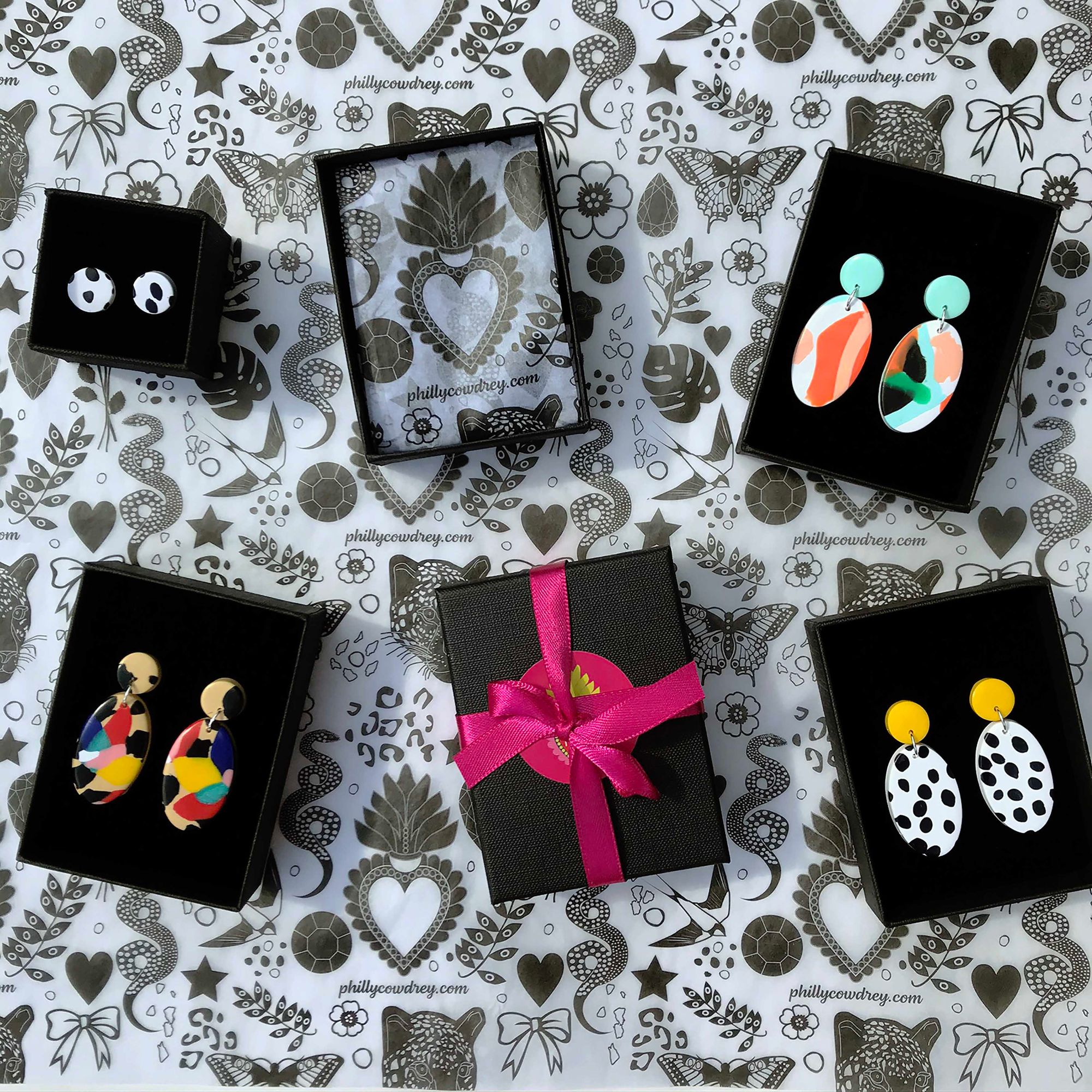 Whimsical Oil & Watercolor Illustrations with Ingrid Bartkowiak
"I feel it's my responsibility as a business owner to be aware of my own impact and try to make educated decisions around running a business from that." Ingrid Bartkowiak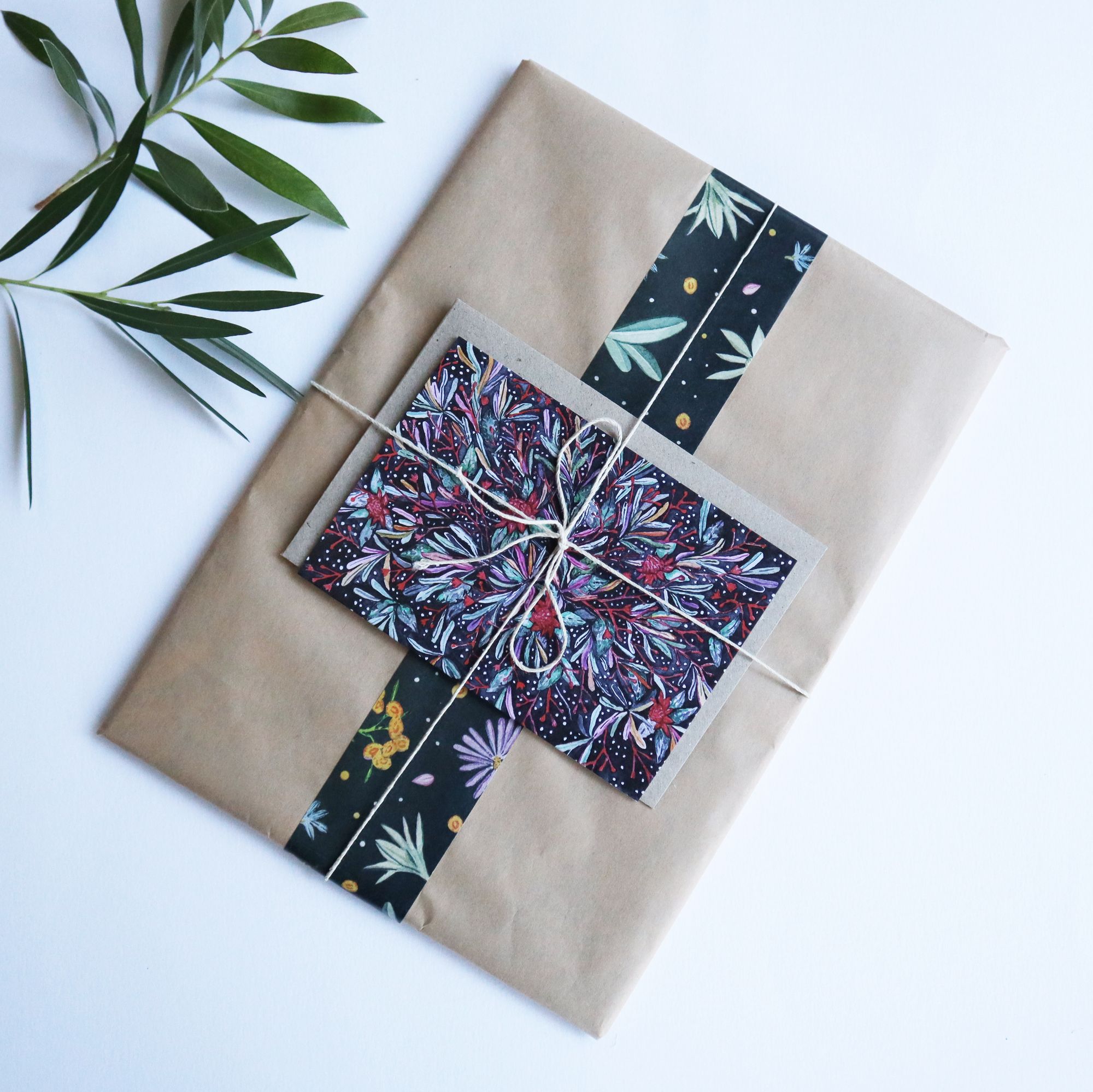 Smoleart: Bringing Food, Animals, and More to Life with Cutesy Art
"...I want to create things that spark joy to me and have others also enjoy it." Mel of Smoleart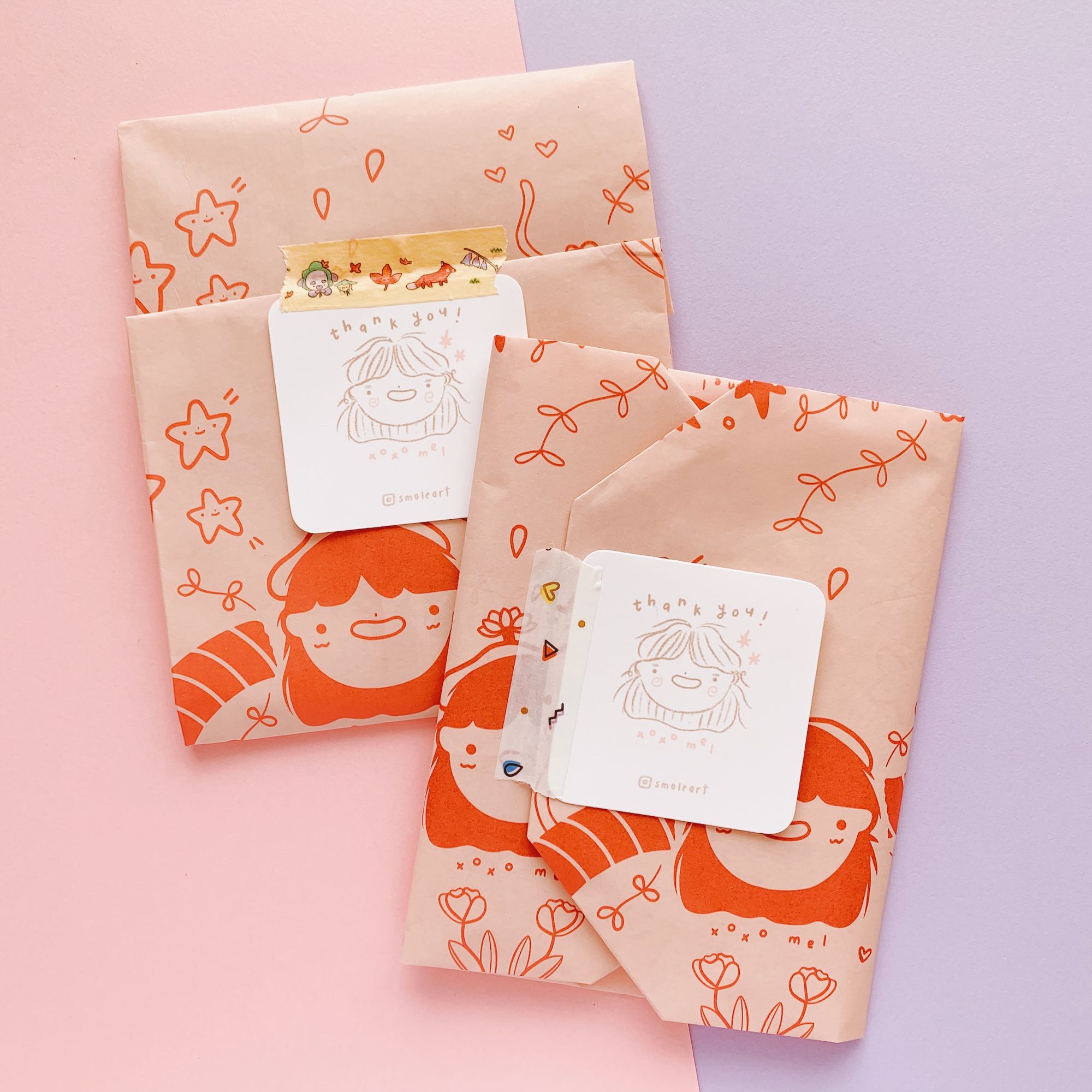 @brownrabbitsart
Start the year with a bang! 🎉🎉 It's always a good idea to plan your packaging early on. @brownrabbitsart shows off their flawlessly imprinted noissue self-inking stamp. ✨This adorable rabbit hopes that their parcels arrive safely to you! 🐰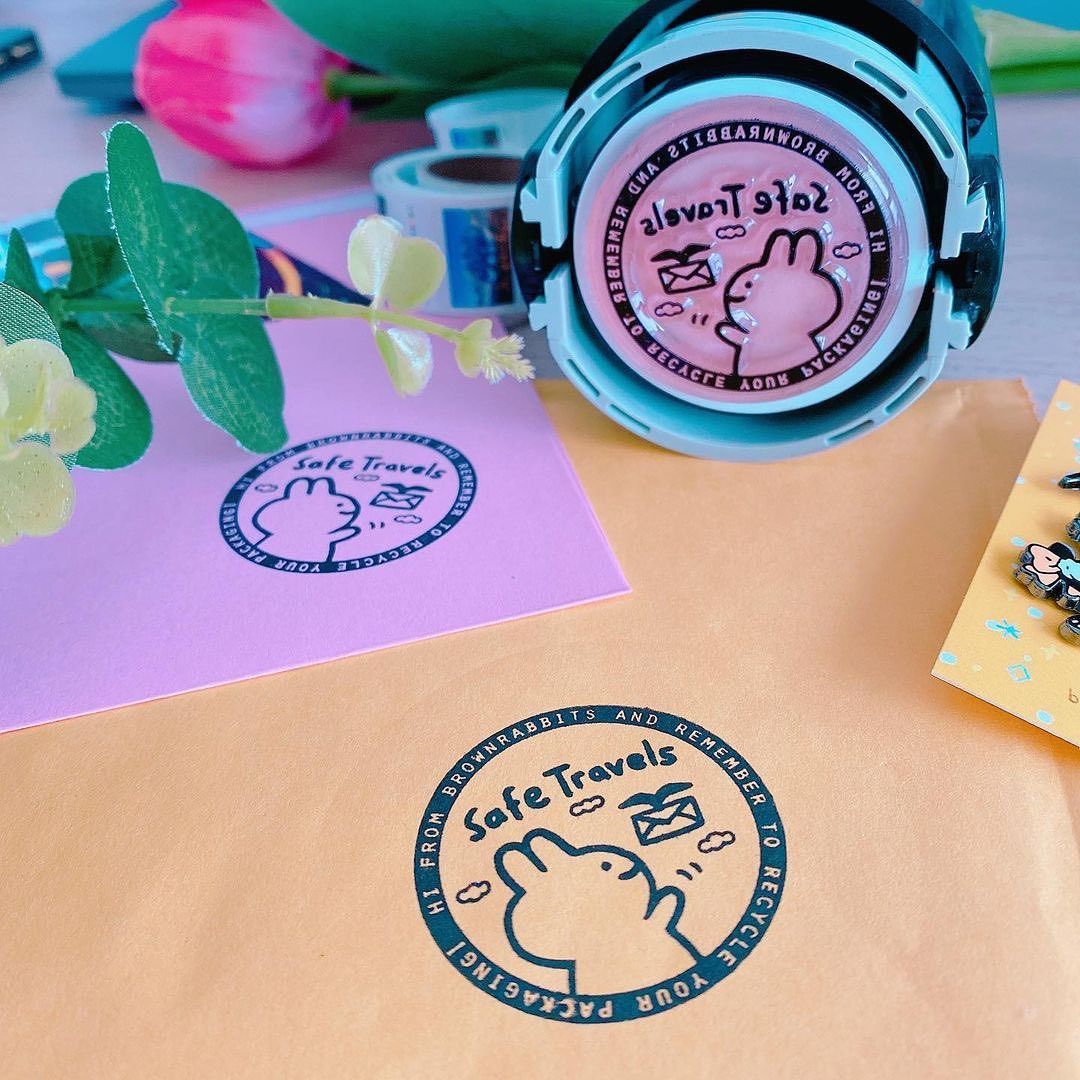 Igniting Memories through Personalized Jewelry with Jessica de Lotz
"I set out to create wearable stories that provide happiness and comfort, pieces that ignite memories for my customers." Jessica of Jessica de Lotz Jewellry