Inspo
#noissuepackaging
Welcome to your source of packaging inspiration! Have a browse and check out all of the wonderful packaging that has been made using the noissue platform. Use #noissuepackaging to be featured!
You can also check out noissue 101, Brand Stories and Biz Advice through the toolbar above! Or search for a topic of interest and see what we have that can help!
Creatives: A Spark, A Flame, A Fire x Jane Kent Studio
"I love getting to know my clients and finding out what it is that makes them unique. That's the great thing about small businesses, their personality is real, not cooked up in a boardroom!" Andy Taylor of asafaf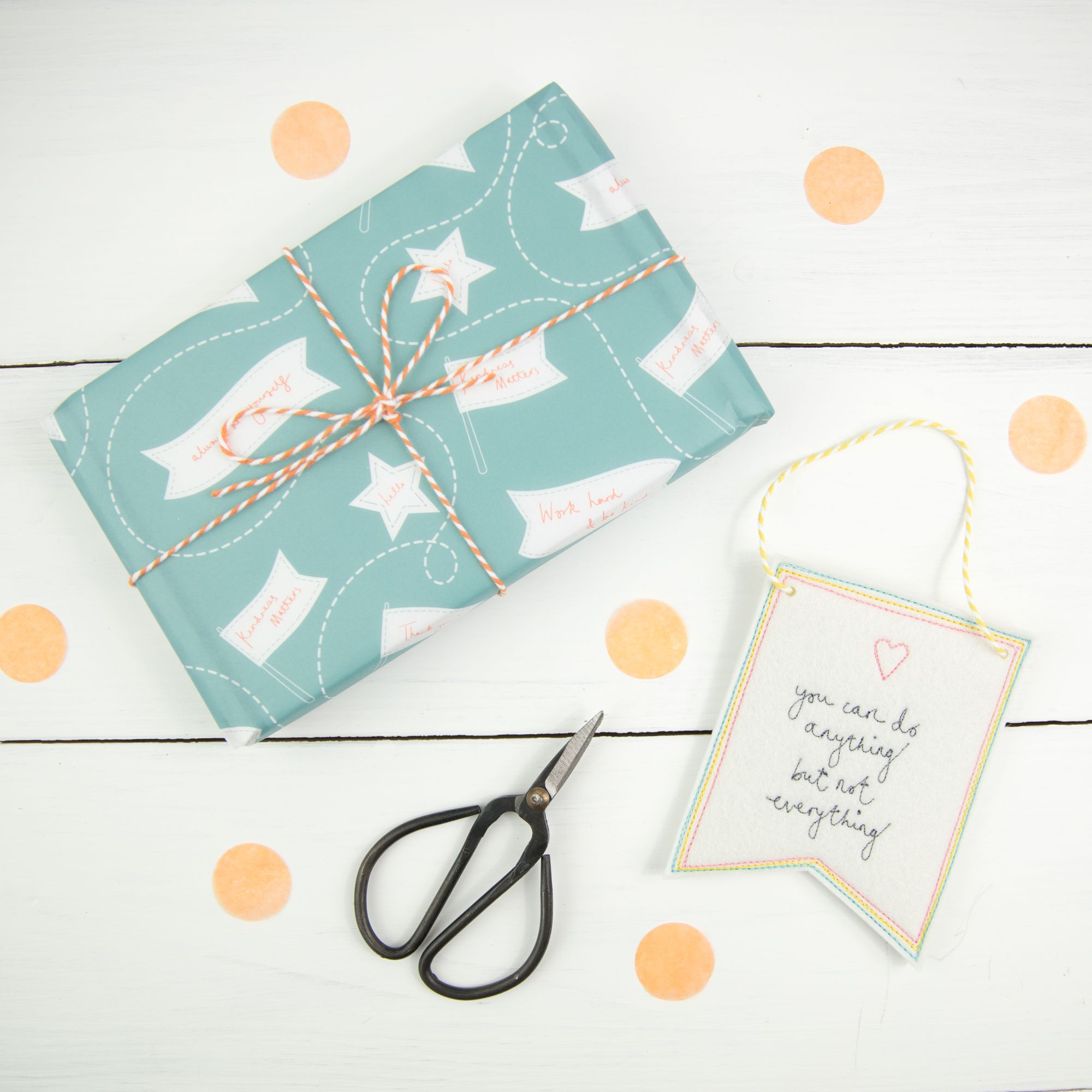 Nalen Ayurveda: Caring for Your Mind, Body & Soul
"For us at Nalen Ayurveda, sustainability is at the heart of everything we do."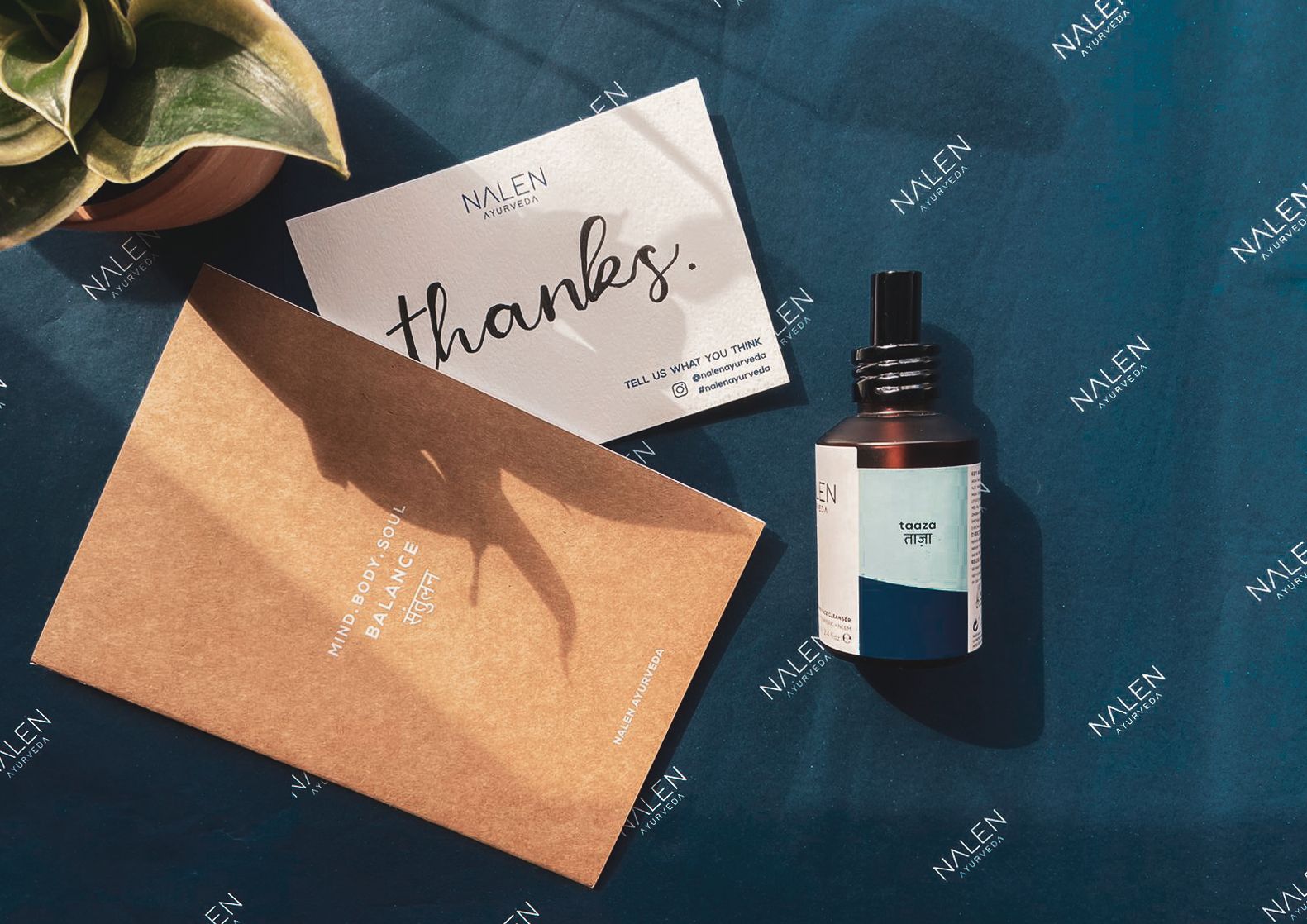 Anais Pierquet: The Plant Lady
"In the end, the artwork is an affirmation that we send out to the universe, into our lives, to move forward and feel better," Anais Pierquet, The Plant Lady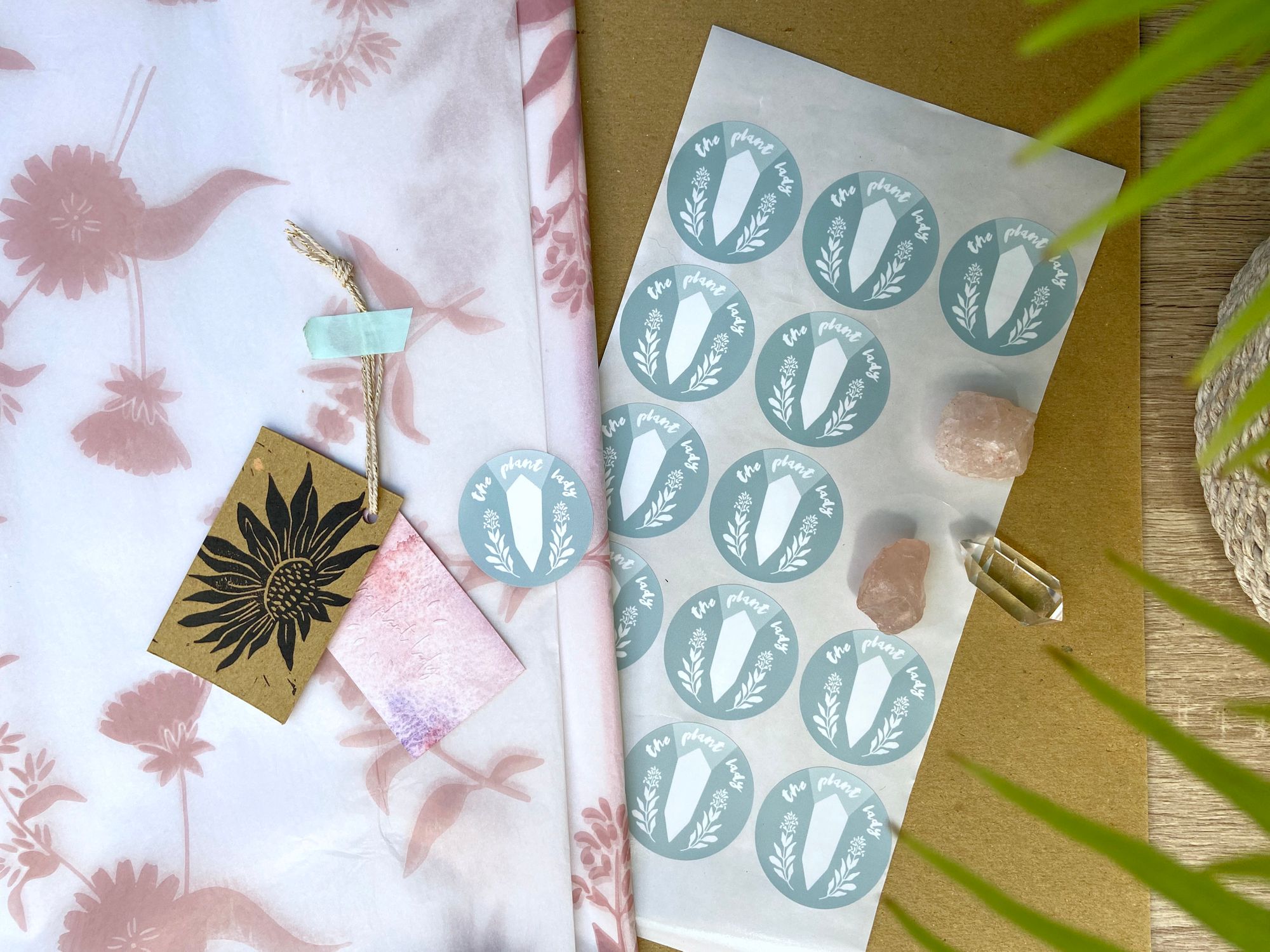 How to Prep: E-Commerce Mailers
Running an online shop? This episode is for you!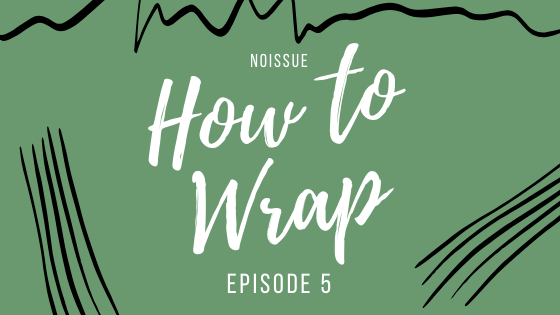 Creatives: Moon Child Studio x Saffie Bea
"I find creativity definitely inspires creativity, the more you use the more you have!" Sophie of Moon Child Studio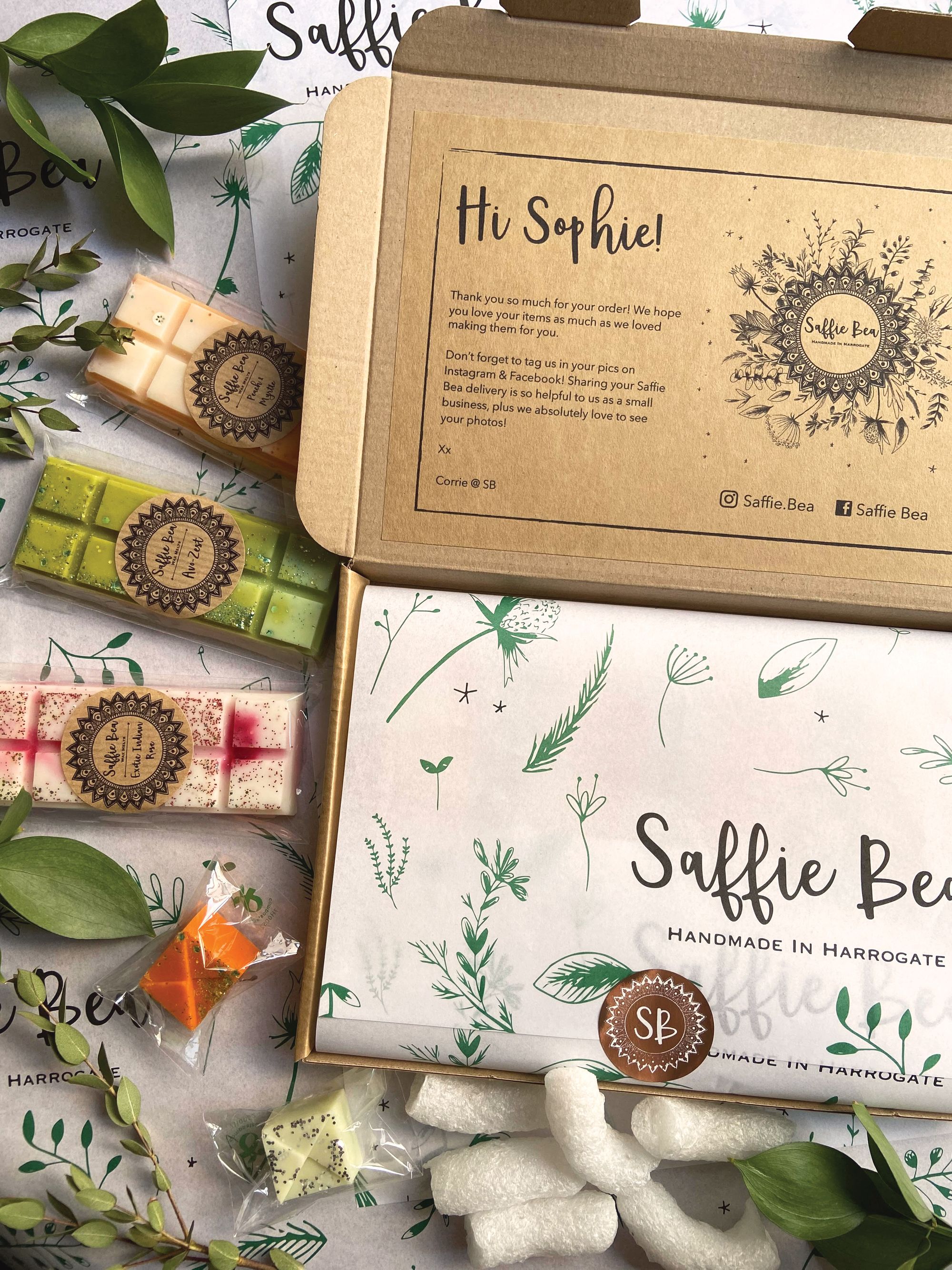 Kristin Askland: Nature in Art
"It never feels right creating art just because you think it will be popular," Kristin Askland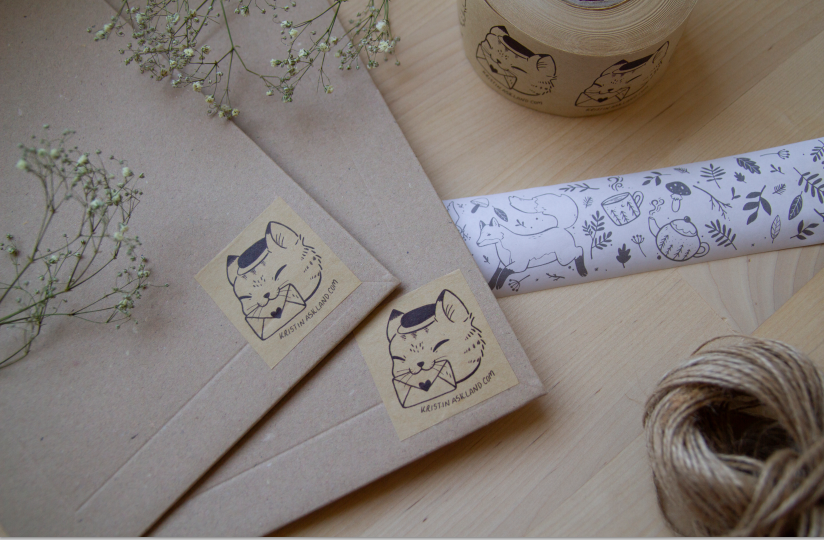 Playful Packaging for Custom-made Kids Bags with jude&moo
"Don't wait until everything is perfect, there is always room to make change. It's just important to get out there and give it a go, if it's something you really want to do," Kate Saunders, founder of judeandmoo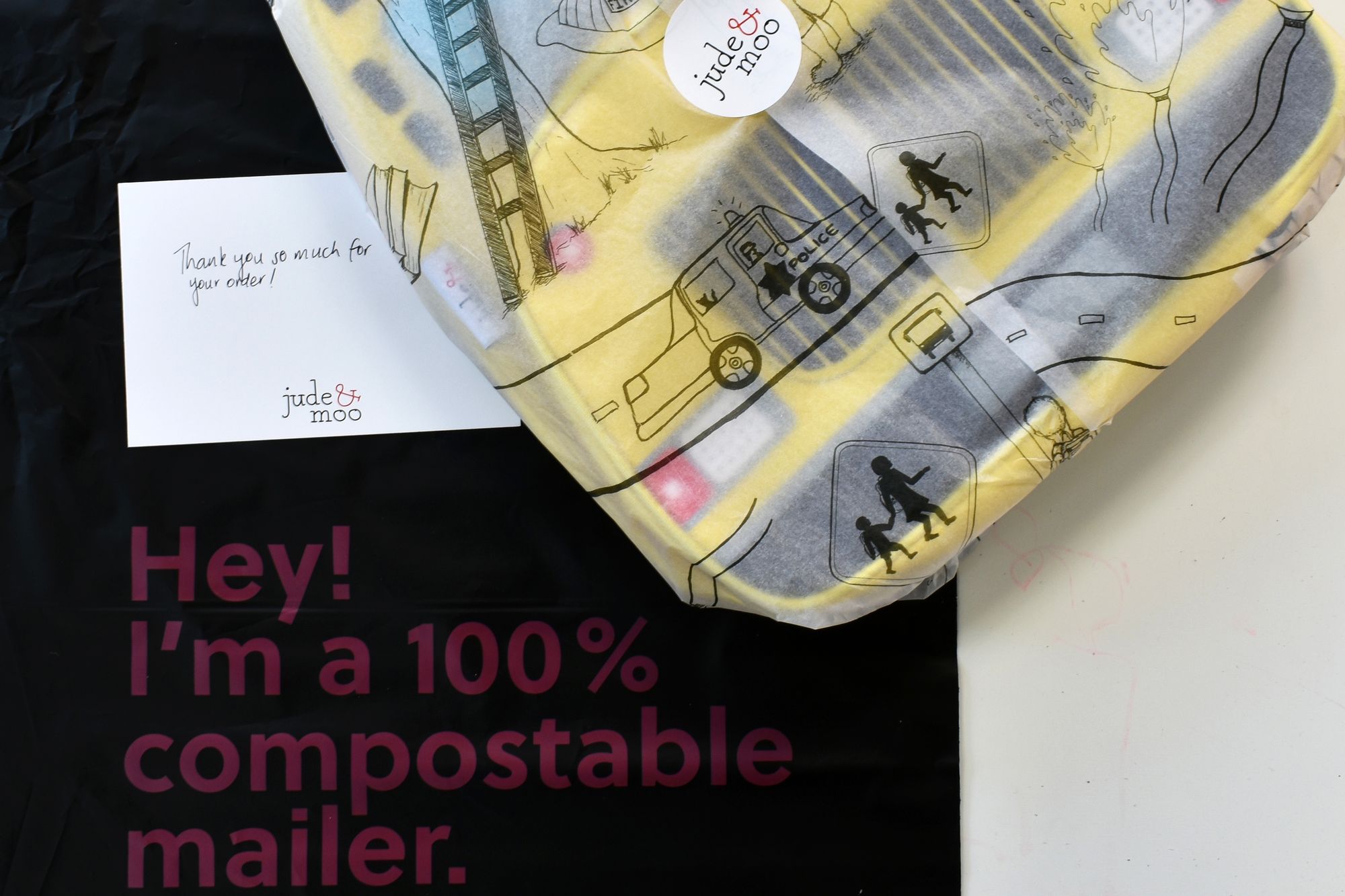 @va.dot
noissue Stamps are shipped in a mini version of the standard noissue box that we use for our Tissues! 📦 How adorable is this spread from @va.dot also featuring their noissue custom tissue. 😍😍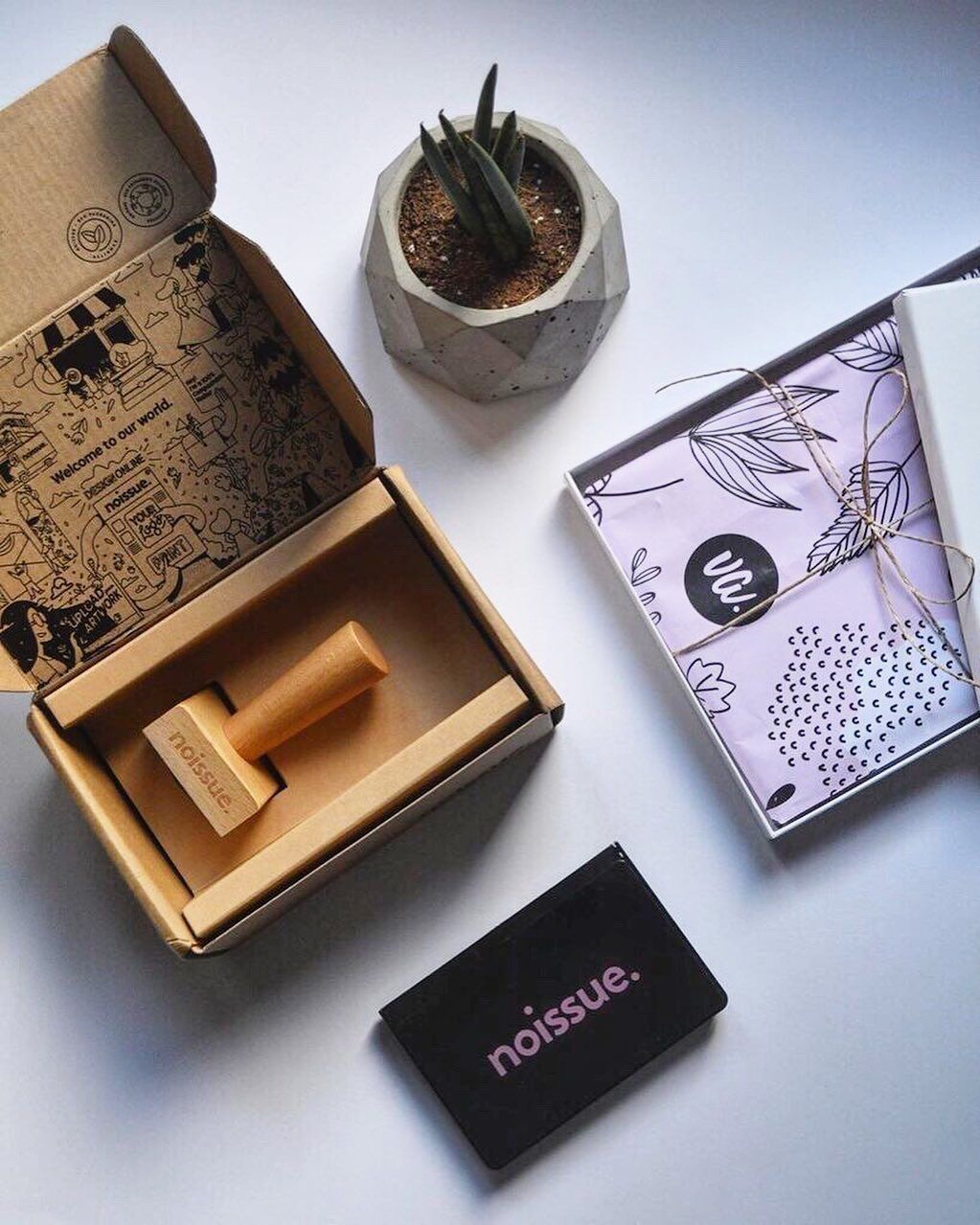 @aragmaswim
The waves are upon us! 🌊🌊 Love how @aragmaswim's noissue packaging is so relaxing to look at. 💗 Looks even better finished with one of the new noissue custom sticker sizes! ✨✨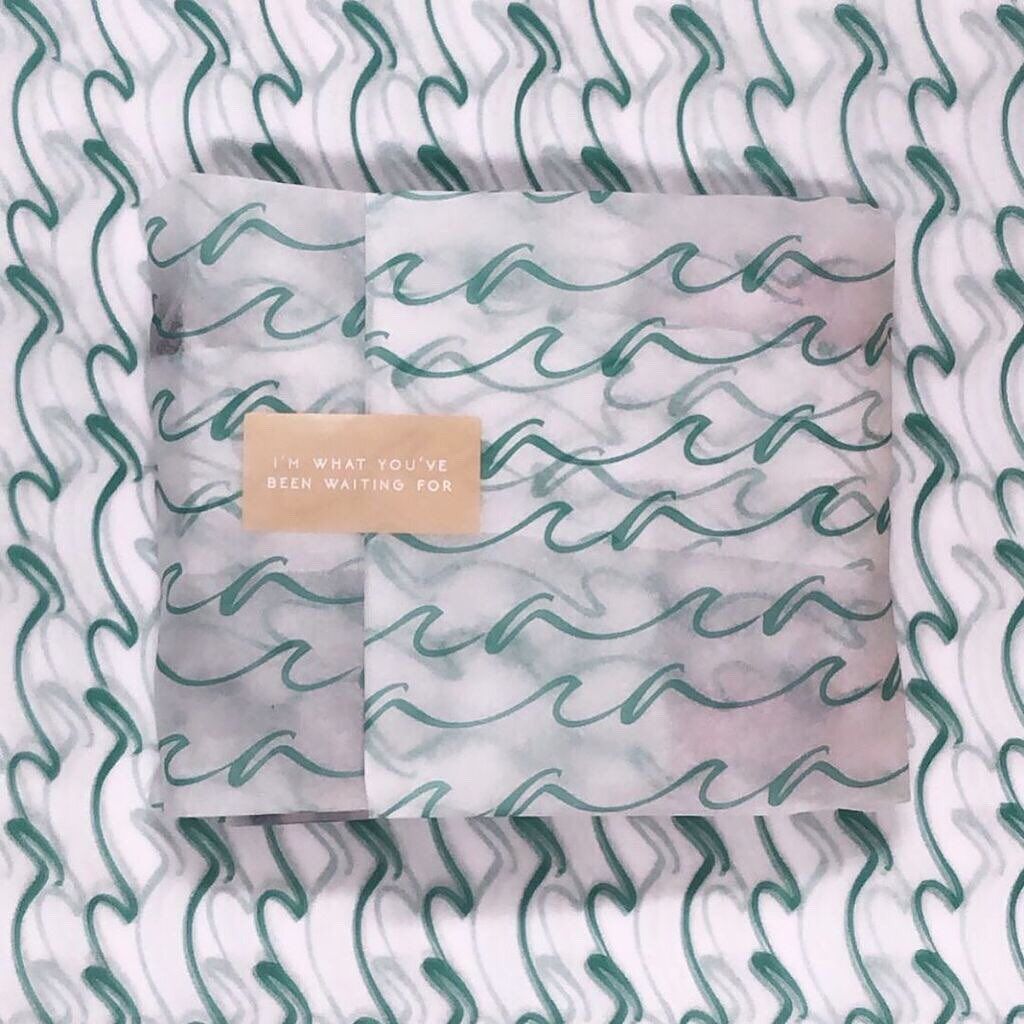 How to Wrap: Chocolates
How to wrap chocolates, you ask? Here's a video to show you just how easy it is to make that special treat look extra special.
@georgiaragnall
We have 2 types of noissue Stamps to choose from: self-inking and the wooden manual stamp. 👍👍 For this lovely print, @georgiaragnall opted for a wooden stamp - which is handy if you'd like to use multiple ink colors. 🎨 Which one would you choose? 🤔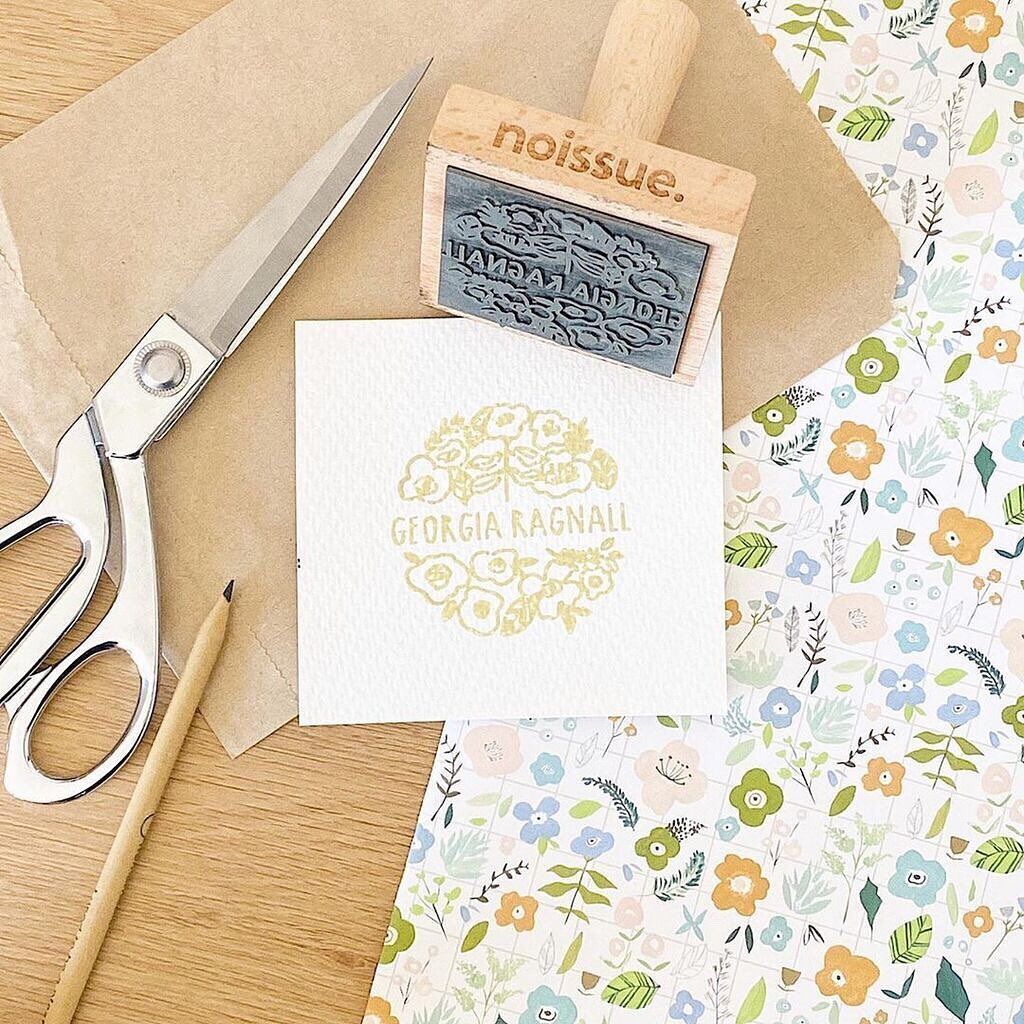 Creatives: Blyss x Be The Change
We chat to design studio Blyss! Here you'll get to know more about the team and their collaboration with Be The Change.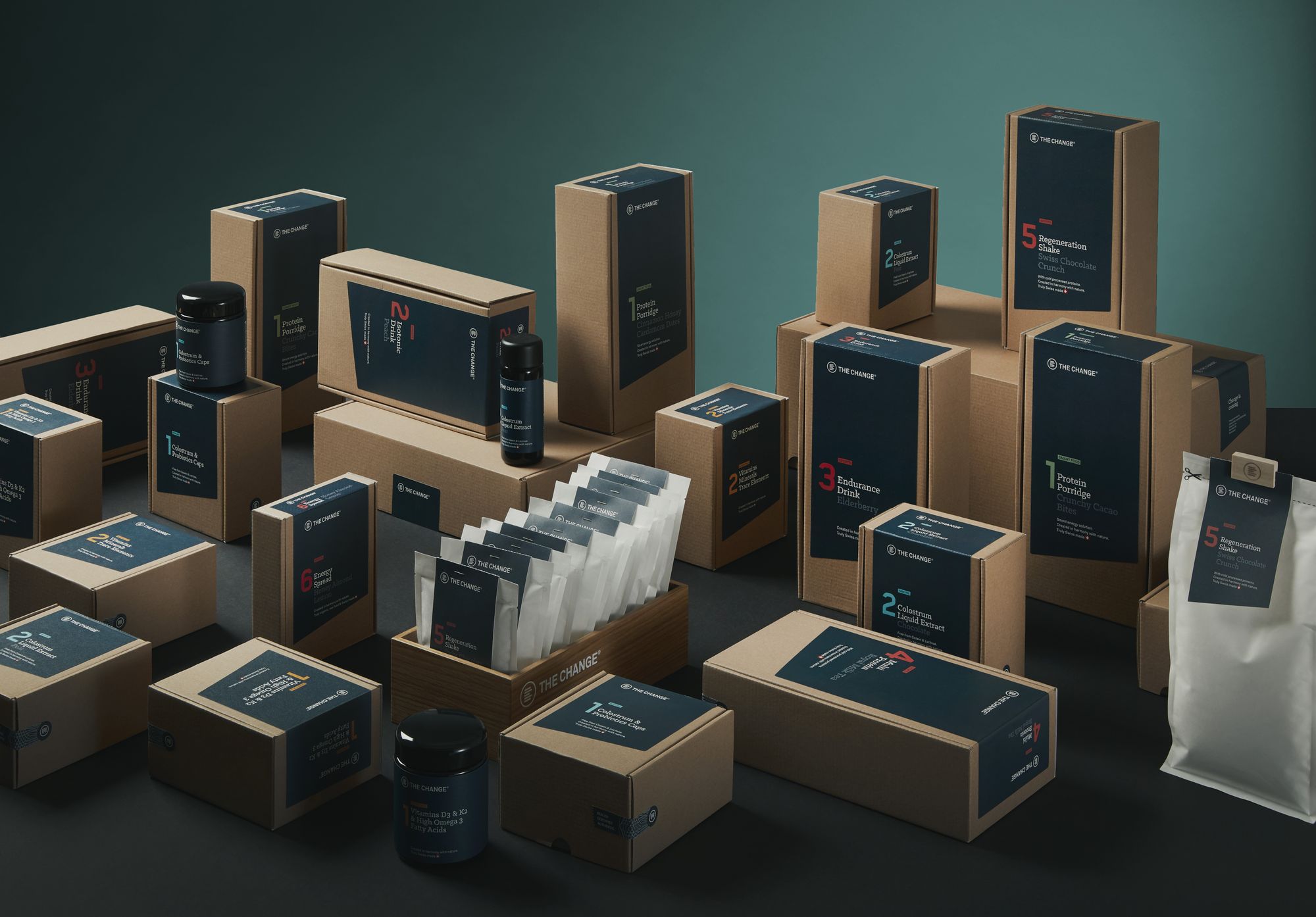 @eharveyart
Did you know that there are new sizes and a new shape (square) available for the custom stickers? 👌 Look at @eharveyart's super cute rectangular custom noissue stickers! 👀👀 We added more options for brands to have a wider selection better fit for their products' packaging. 👍👍 Head over to our website and check them out! 💕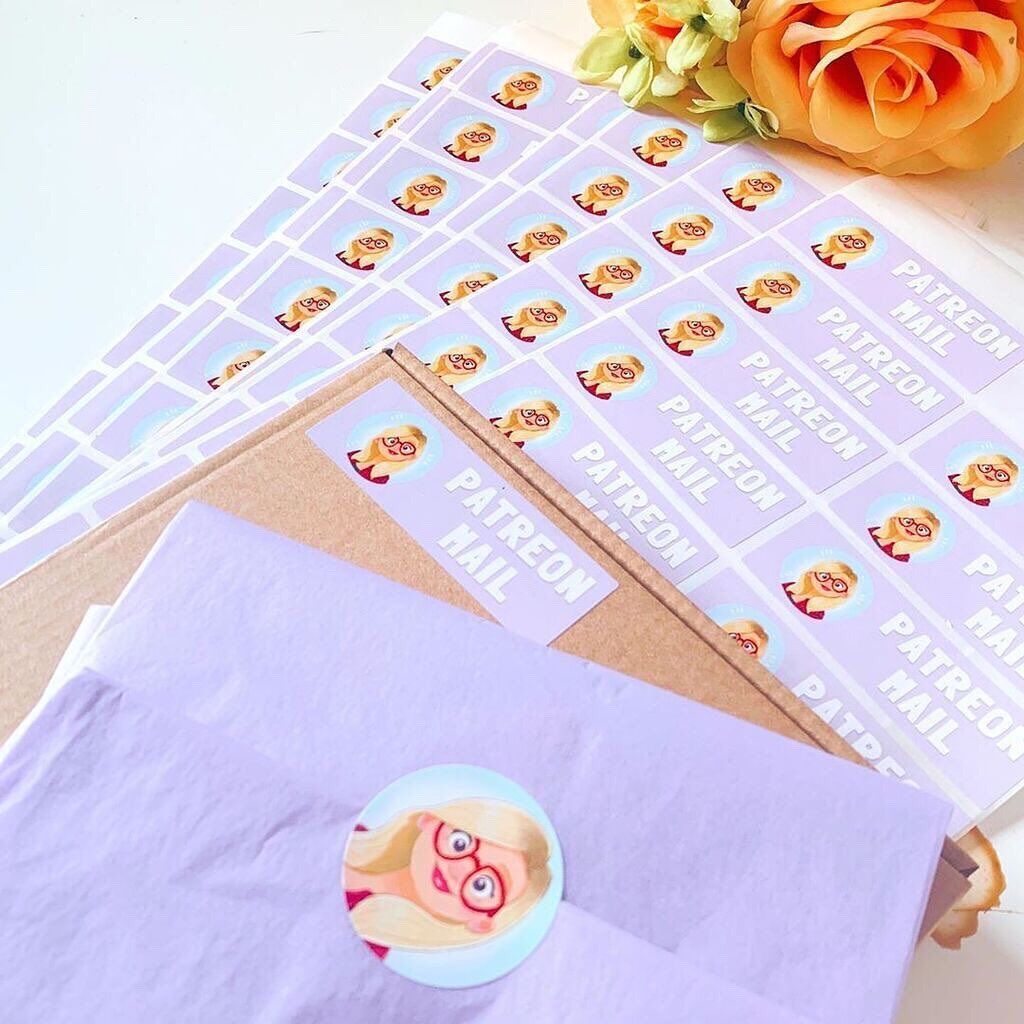 @elliethopia
Let @elliethopia take you under the sea with their fun, mermaid-themed, custom noissue paper tape! 🌊🧜‍♀️🧜‍♂️ There are no color limitations to Tape, so feel free to show off your creativity and flair! 💫💫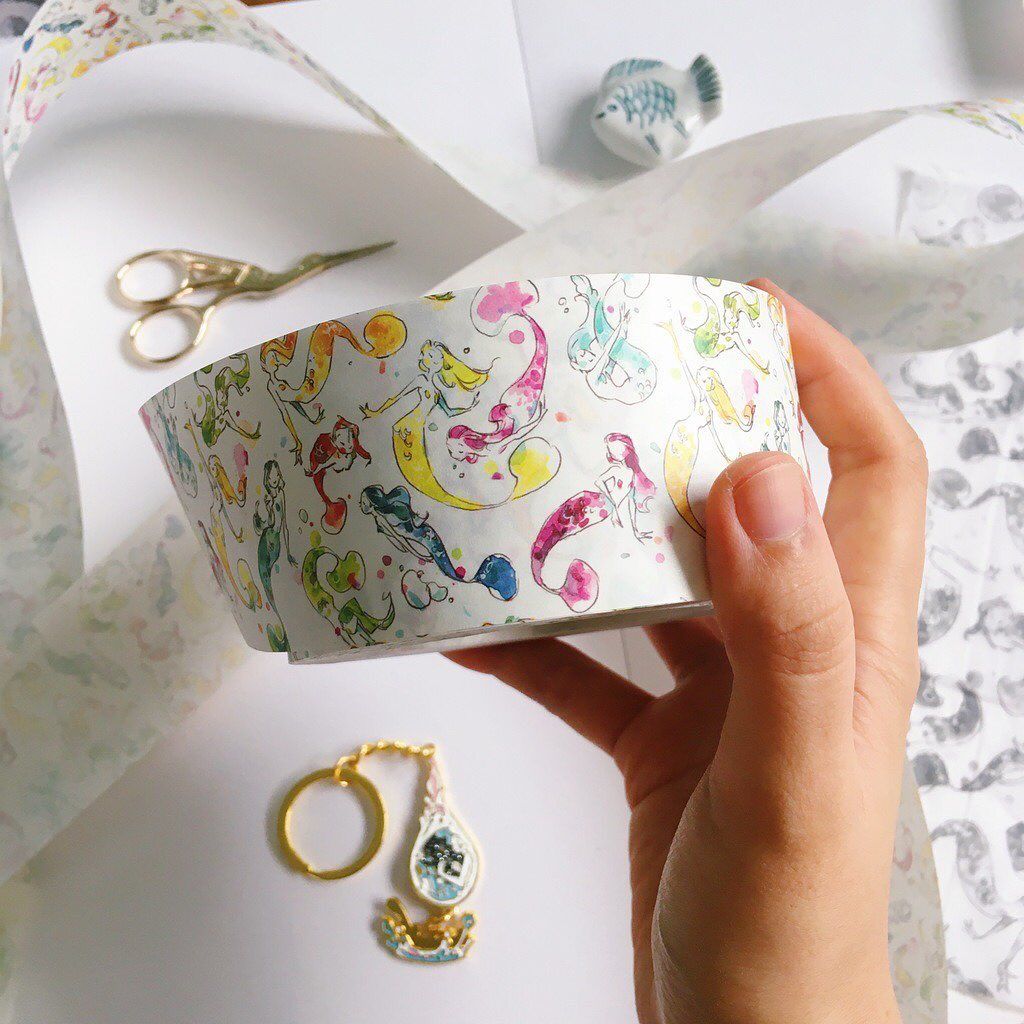 Weewoollies: Functional Wear for Adventurous Kids
"Our commitment to the environment has been at the core of our values from the very beginning," Cindy Finley, Founder and Creative Director of Weewoollies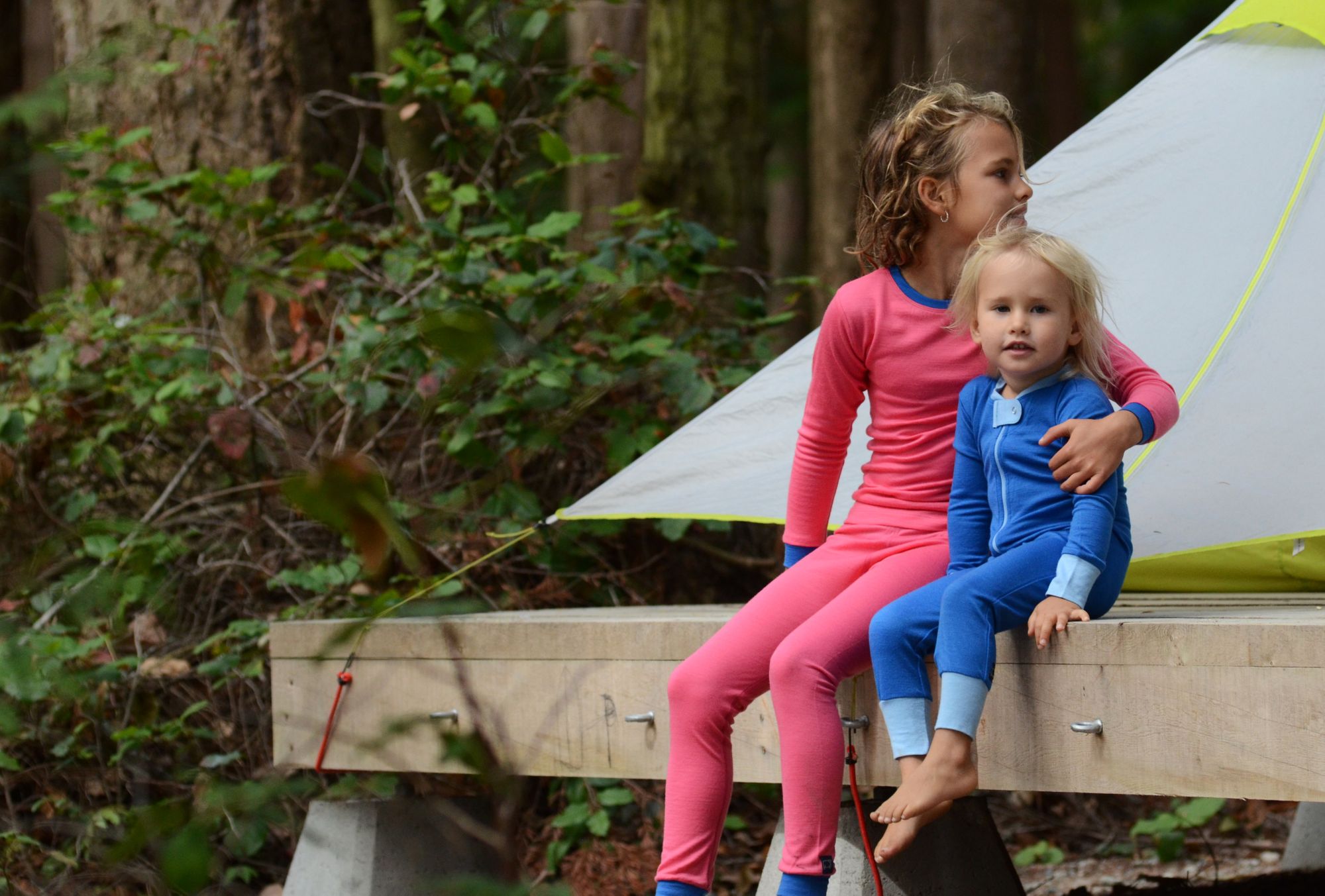 How to Wrap: Skincare Products (or Any Tube!)
On this episode of our wrapping series, we are off to packing up more impractically-shaped objects!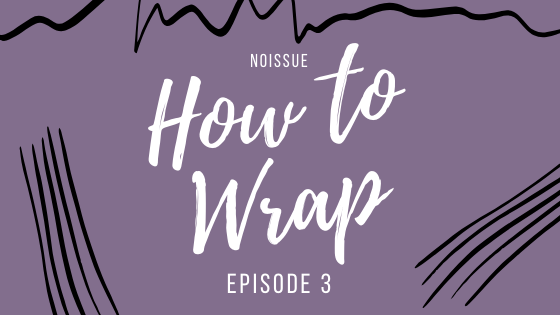 Celebrating Joy, Planet and Love with Mélanie Johnsson's Spellbound
"It's also all about sharing the love for the Planet and getting people inspired and ready to make their own dreams come true!" Melanie Johnsson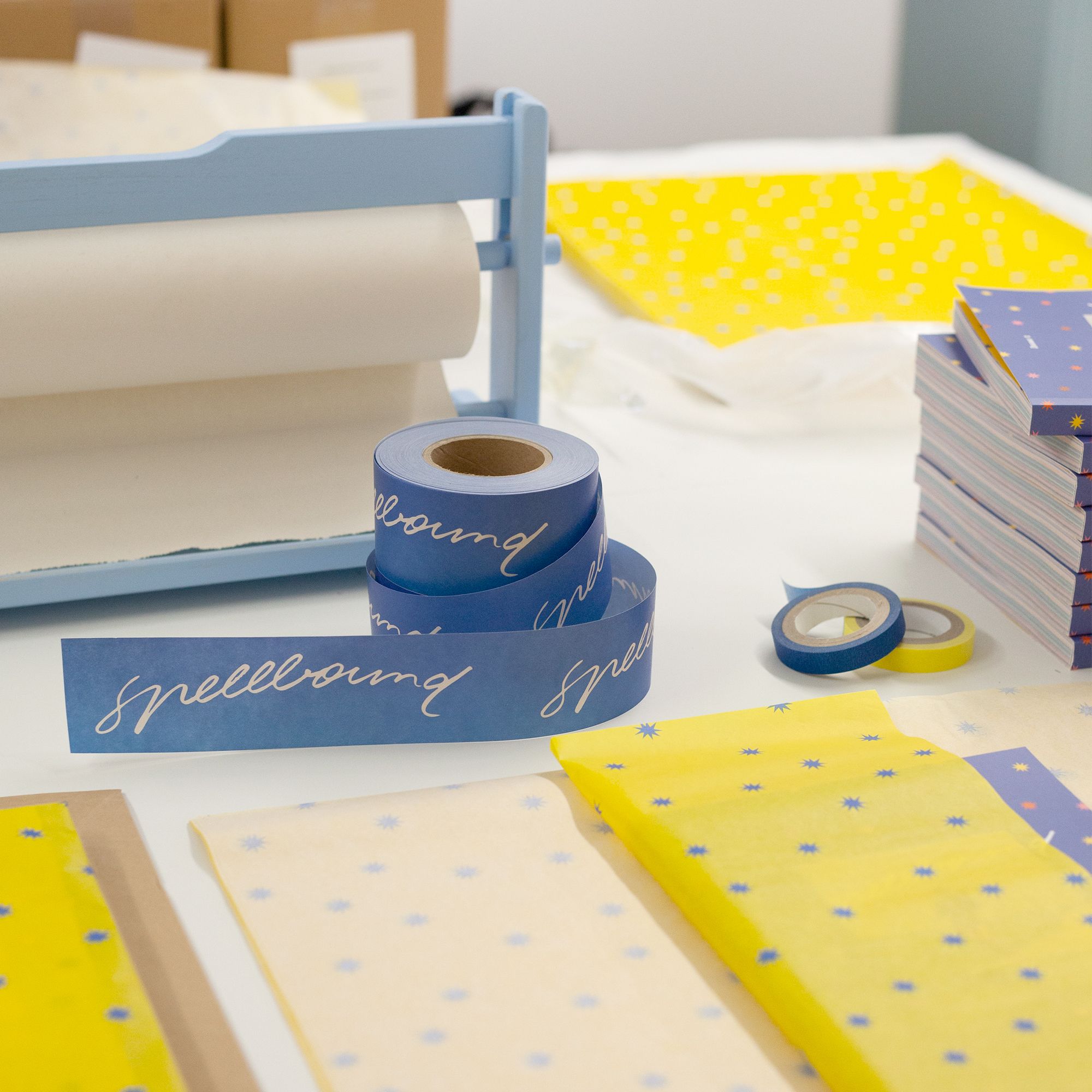 @chaymaadraws
We admire this 2-color design @chaymaadraws did for their noissue tissue! 😍 Excellent and well-thought-of packaging adds so much value to the unwrapping/unboxing experience. ✨✨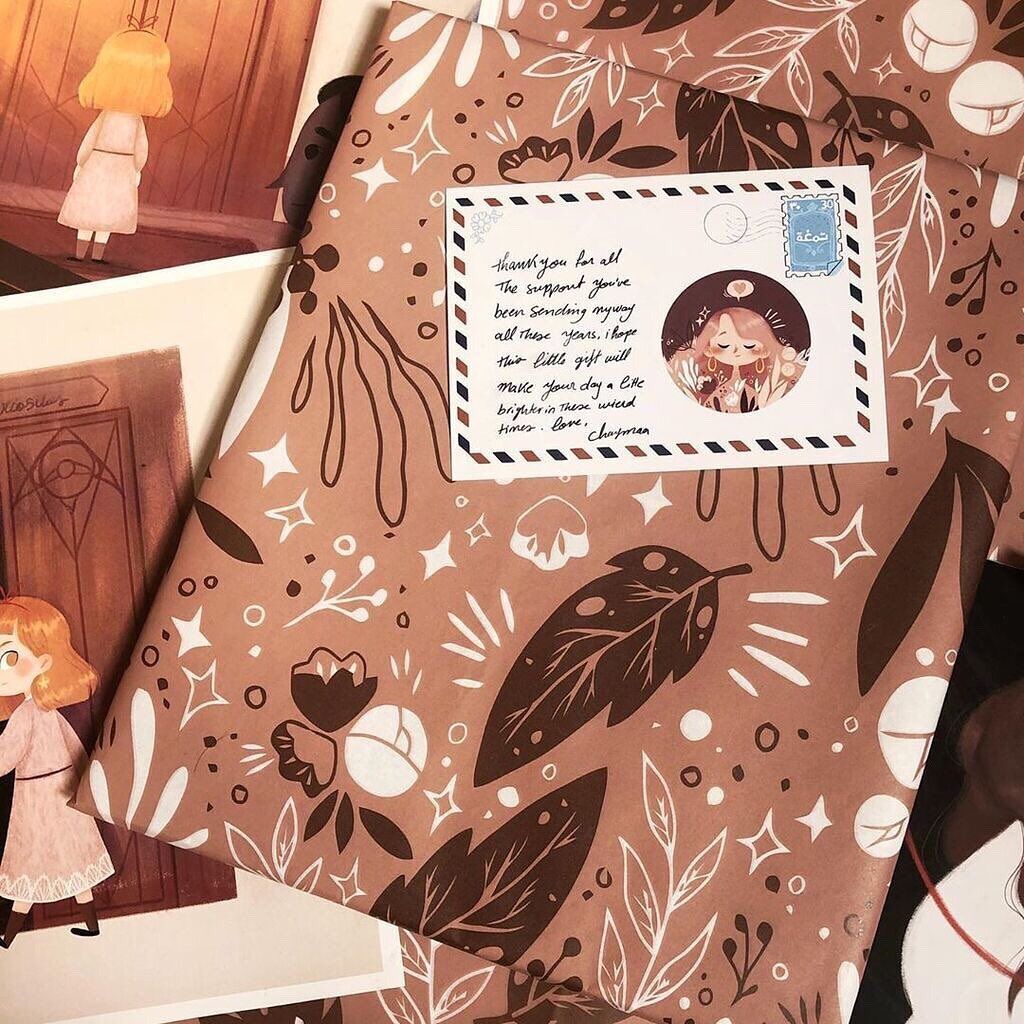 Creative ways to use a Stamp to brand your packaging
Stamps are a great way to add personality, branding, and important information to any package. They're an extremely versatile when it comes to branding, so we're sharing some creative ways you can use a stamp for your business.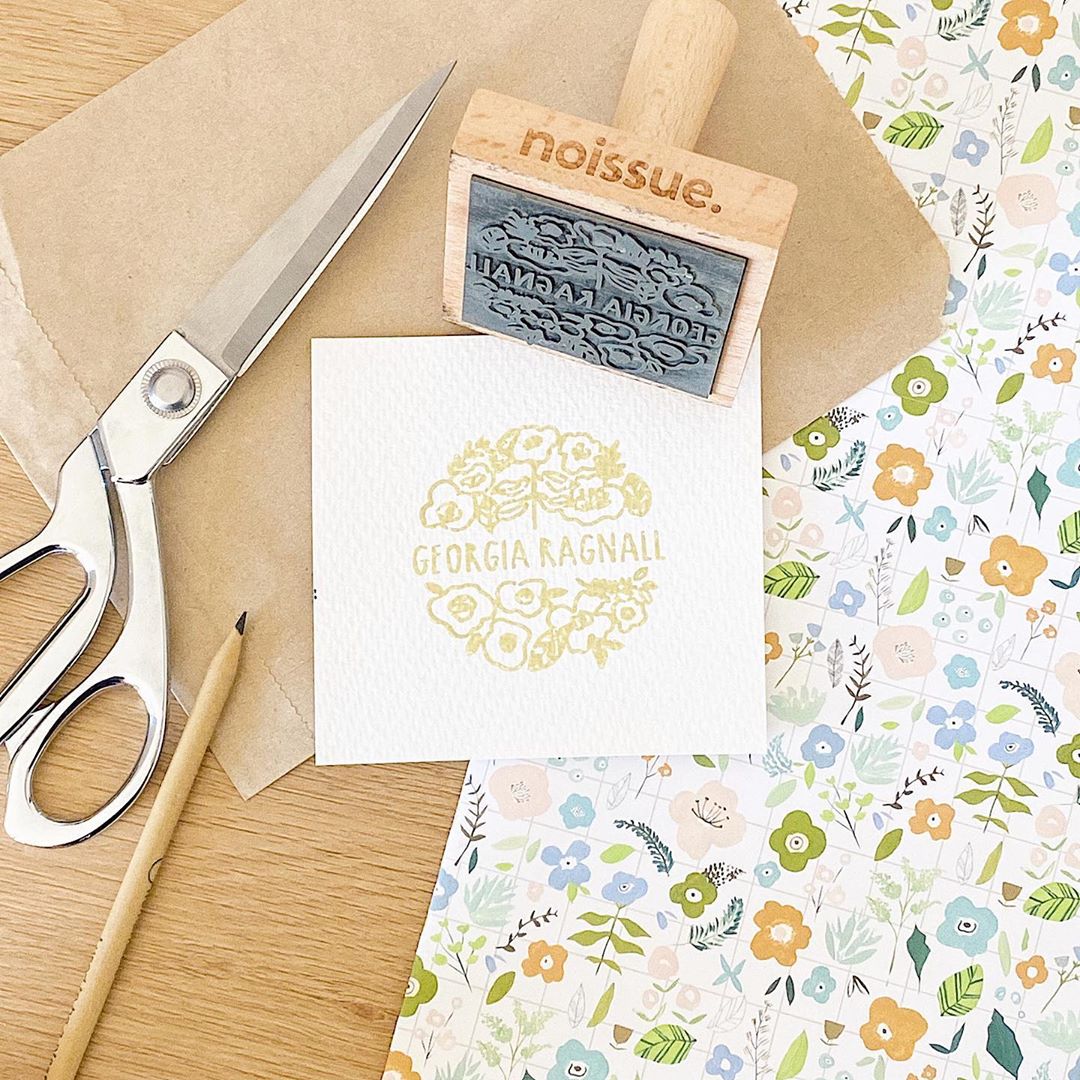 @kitty.makes
Who wouldn't be excited to fulfill their orders with this custom packaging?😍 Imagine receiving a package wrapped in the noissue custom paper tape by @kitty.makes! 💭 Marvelous! ✨✨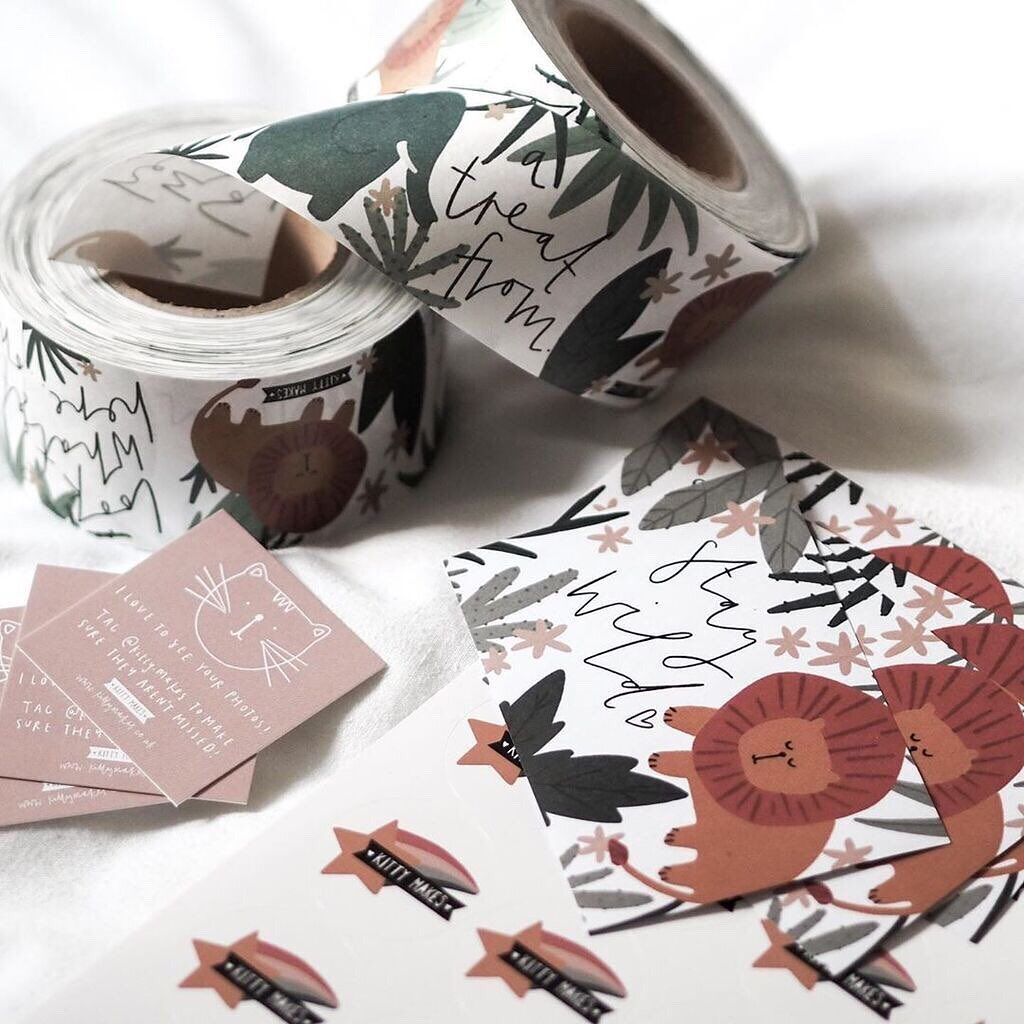 @wilding_co
One way to use your noissue stamp is to brand plain recycled bags with it. 👍👍 @wilding_co did an awesome job  staying consistent with their branding while being eco conscious! 🍃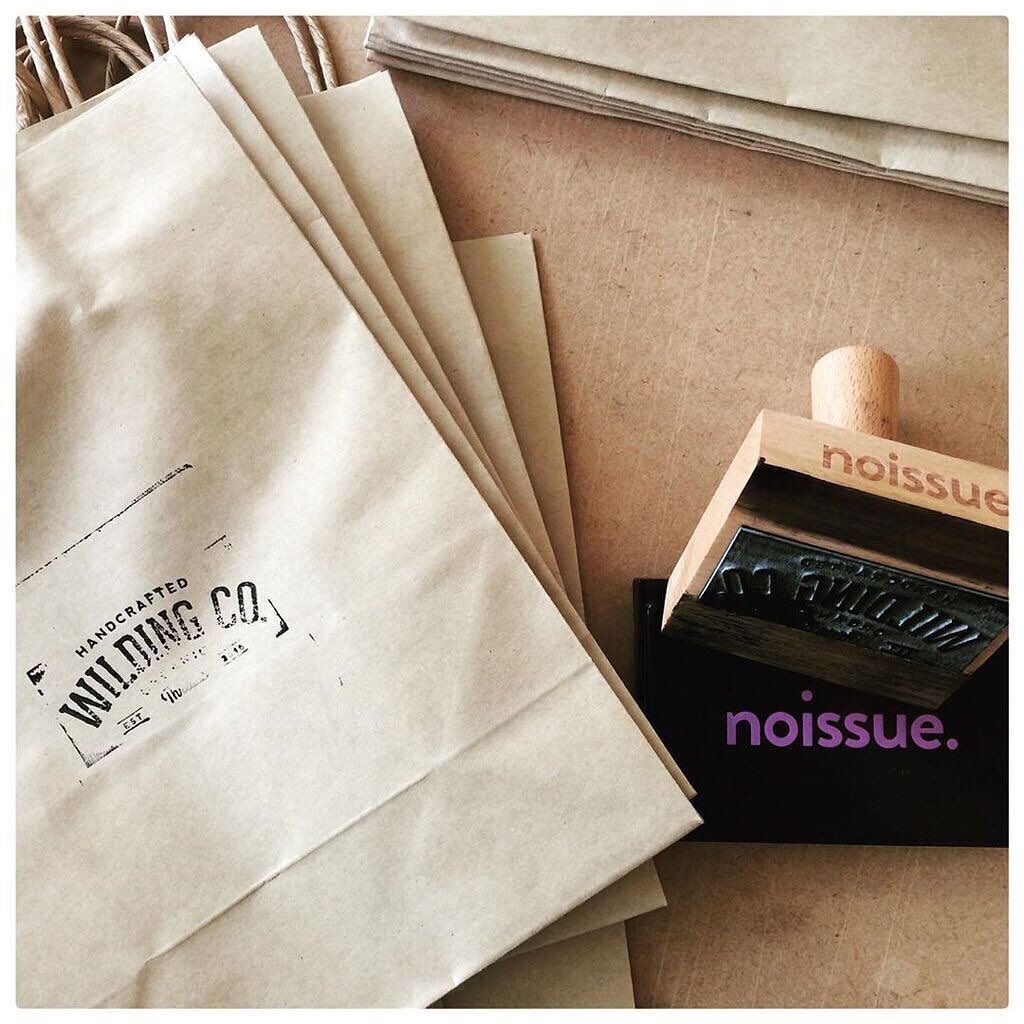 Creatives: Vanilla Hayes x TravelbagNZ
We chat to design studio Vanilla Hayes on their work for TravelbagNZ. Read on to find out about their collaboration on custom, branded Tissue and Stickers.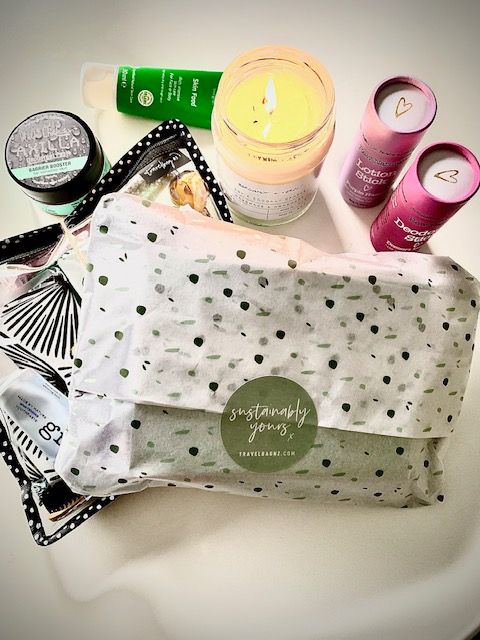 @aruallhuillier
The effort in the little details is what makes your brand.✨✨ It shows that they also care not only about the packaging but also the receiver's unwrapping experience.😊 Merci @aruallhuillier for showcasing your lovely noissue packaging! 💕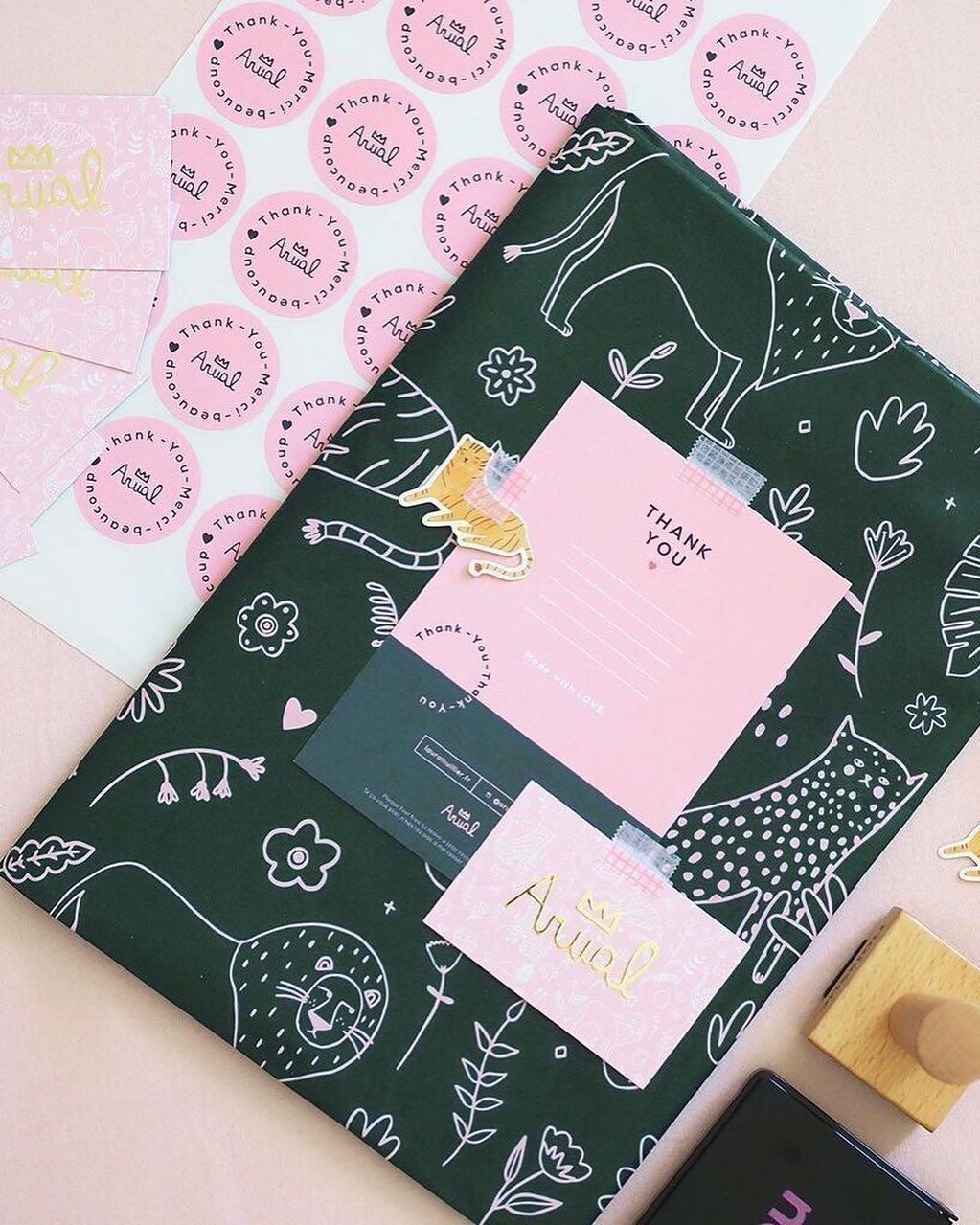 Kind Heart, Happy Art with Boundary and Thorn
'When you're kind to yourself and others, you just feel better about everything. I think my work reflects that," Lucy Williams founder of Boundary and Thorn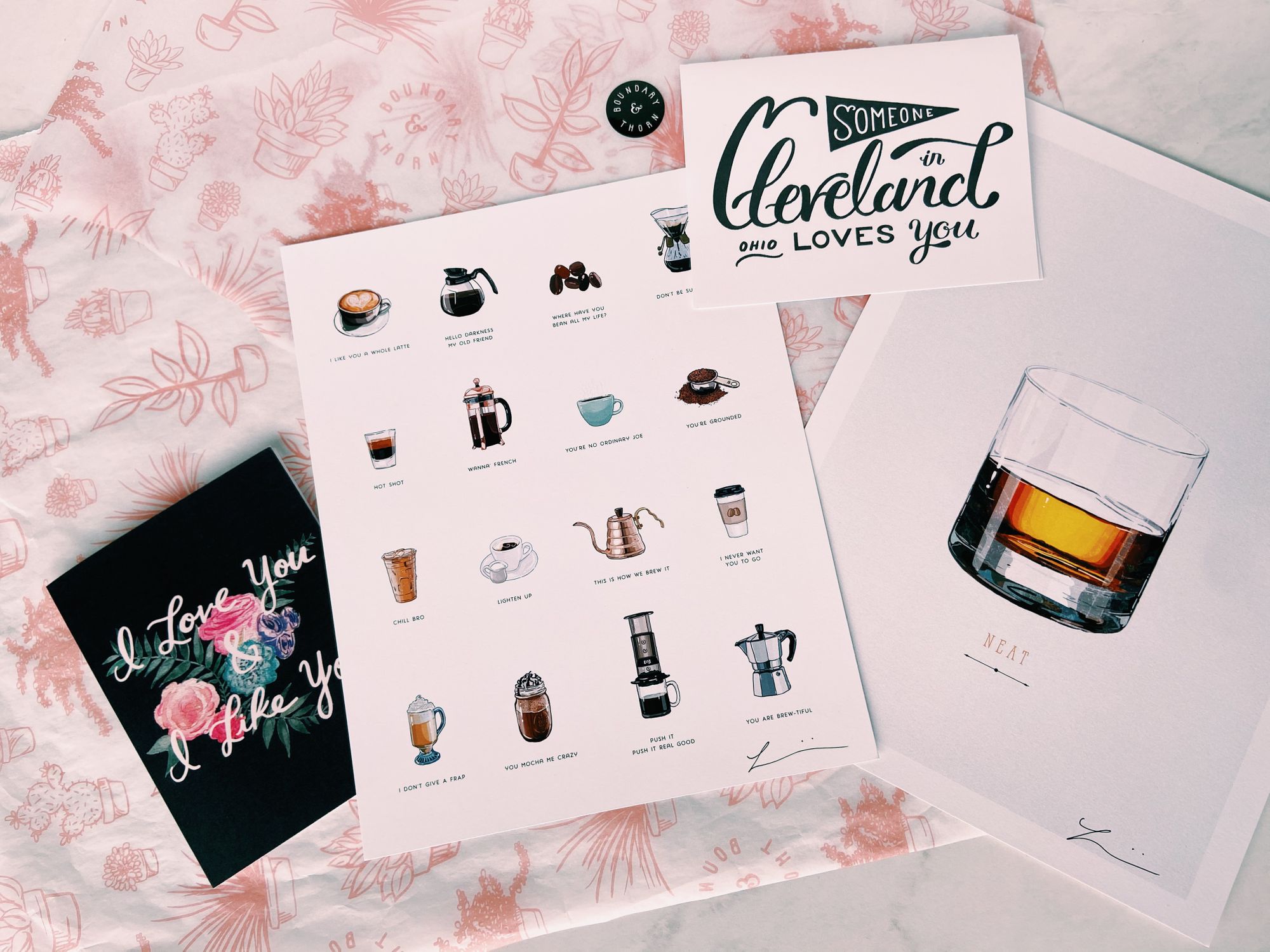 Sustainable Fashion with Points of Measure
"I've trusted noissue for years for my client's packaging so it just made sense to look there first for packaging for my own brand," Natalie Smith, CEO and Founder of Points of Measure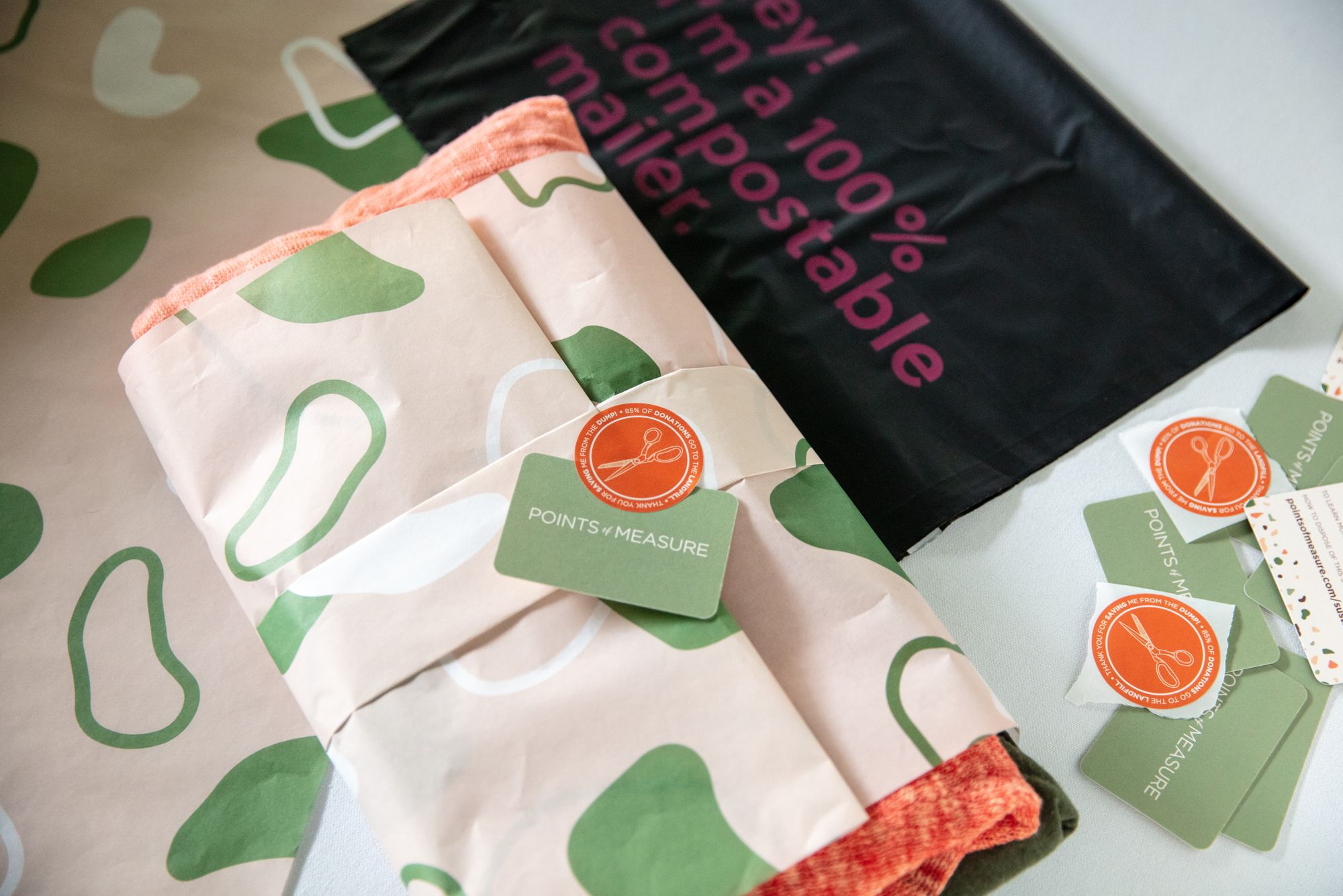 @eggbuttertoast
We can almost smell the freshly baked pastry from this scrumptious custom wrapping tissue design by @eggbuttertoast! 🥖🥯 Peep that very detailed sunny side up egg on toast custom sticker, too.👀 Brb, snacking! 🍞🍳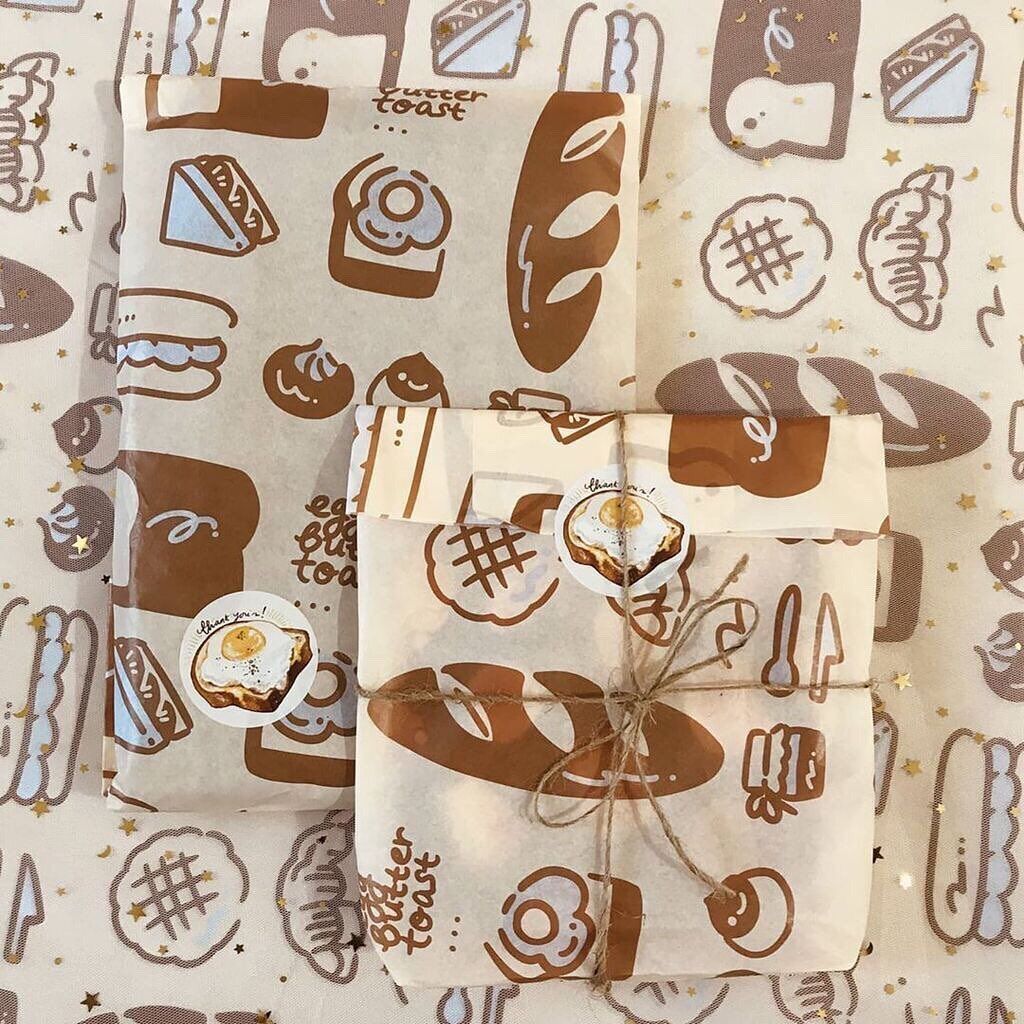 @teaofmine
The noissue compostable mailer is designed to encourage the recipient to compost them! 👍👍 These mailers are certified for home and commercial composting. 🏡 @teaofmine values sustainability, and ships in these stylish mailers. 🍵🍃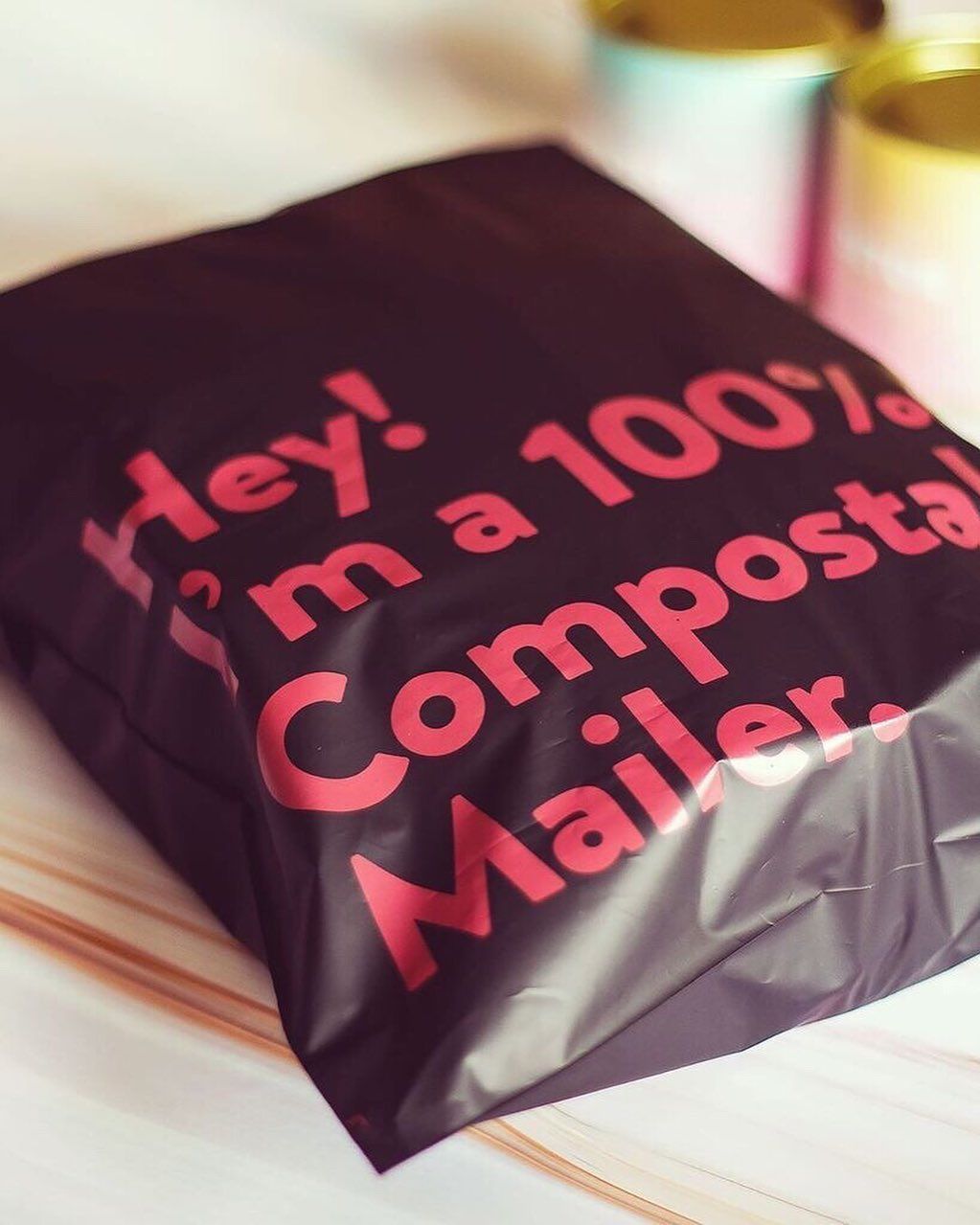 @invitocoffee
Up close and personal with @invitocoffee's noissue custom paper tape. 😍😍 Brilliant how they incorporated a symbol that means a lot to their brand. 👏 Did you know that toucans play a big role in our ecosystem? They are one of the biggest seed dispensers in the rainforest! 🌱How awesome is that? 🌟