#noissueTape
#noissuepackaging
@shopeveningstar
Make it official with the noissue packaging! 😍 In @shopeveningstar's case, the noissue custom paper tape did it for them. There's nothing more fulfilling than recognizing your own hardwork and how far you've come. 👏👏👏 We're glad to have contributed a playful, whimsical, and modern addition to evening star's branding! ✨✨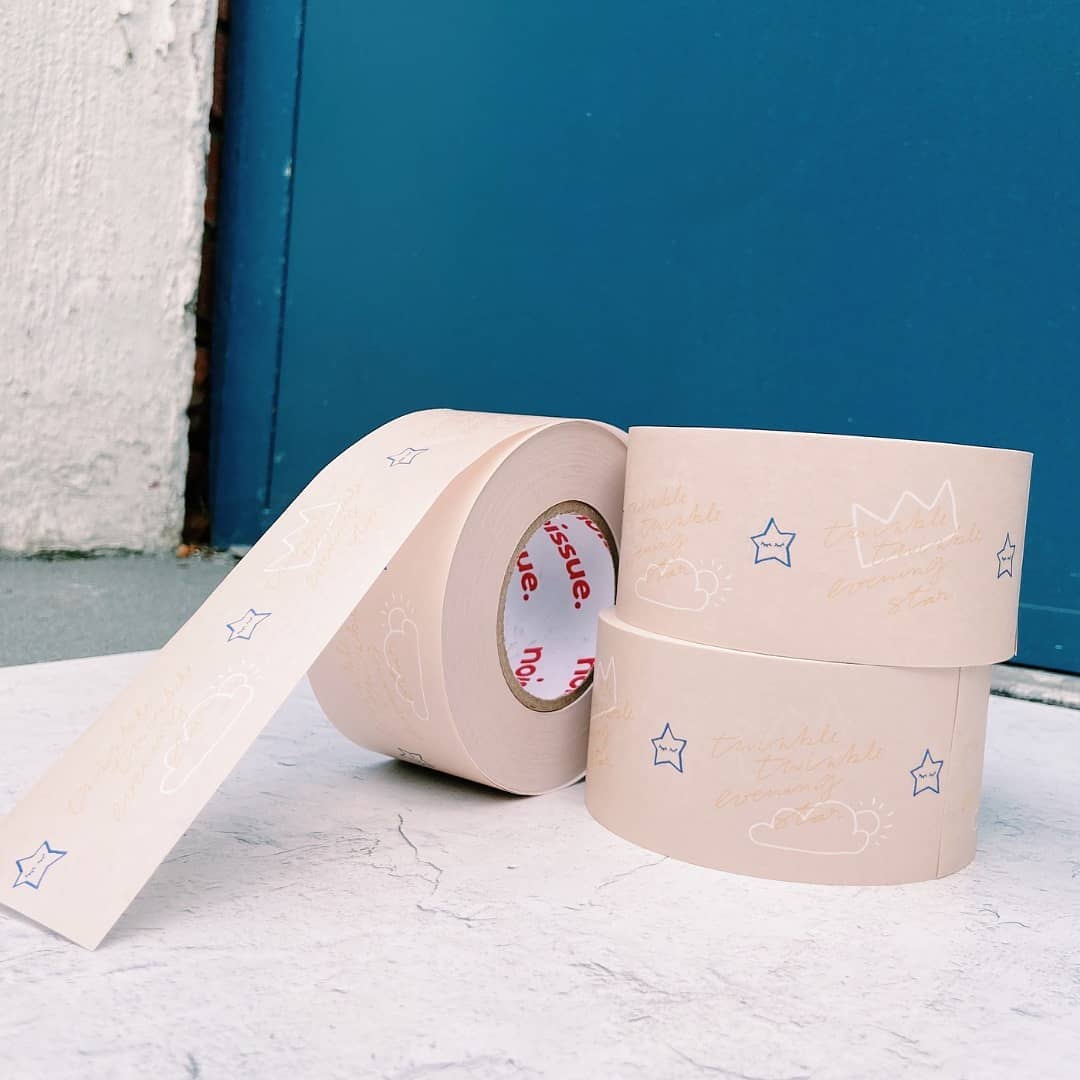 @goodcrowdshop
We love this bright-colored noissue Tape design by @goodcrowdshop! It's awesome to see businesses and brands putting effort into the unboxing experience for their customers. 👏👏👏 The custom noissue paper tape is water-activated and available in 2 sizes: 2in and 3in. 🧐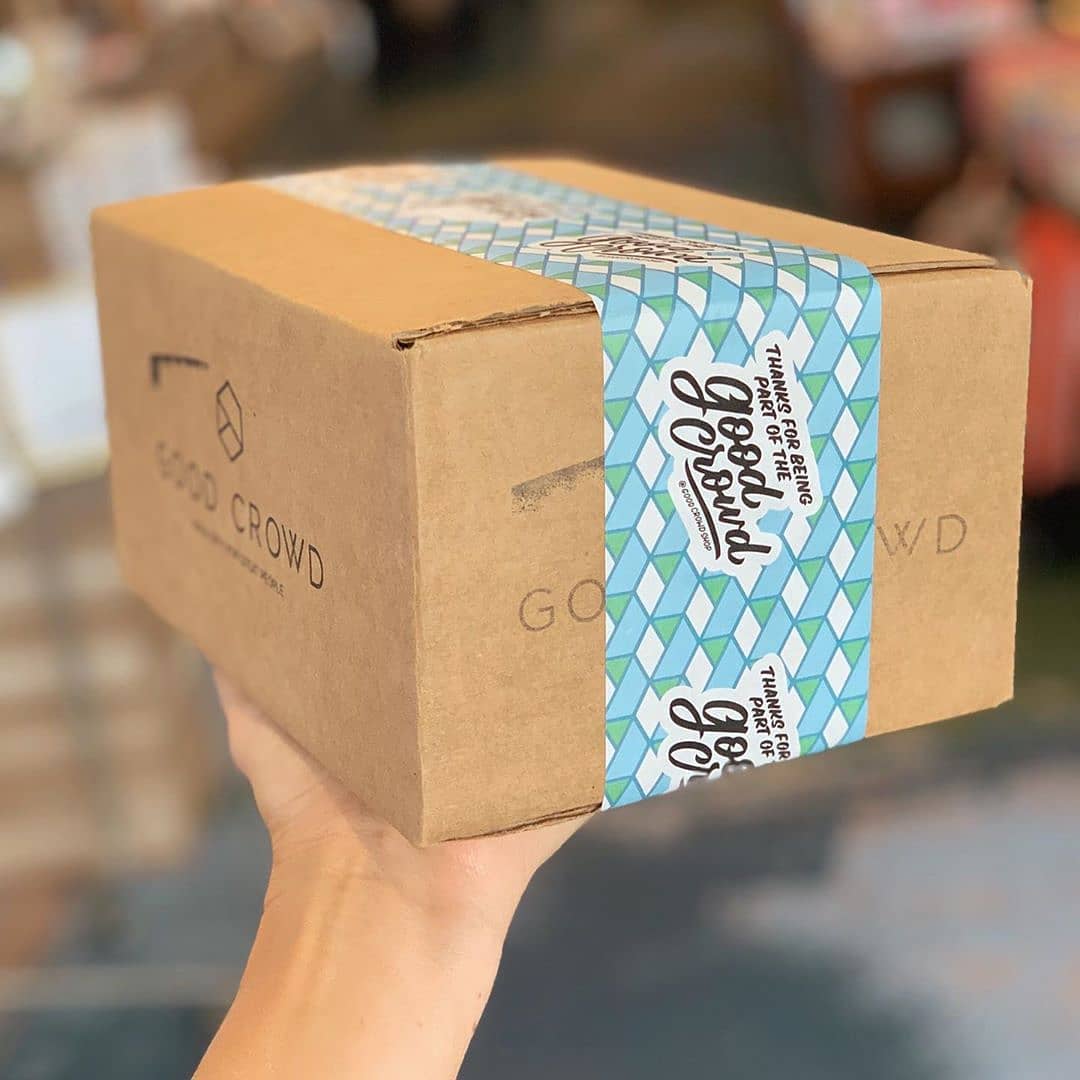 Randi Reed: Bringing a Little Magic to Paper
"My love for art and the joy that it brings me is what keeps moving me forward," Randi Reed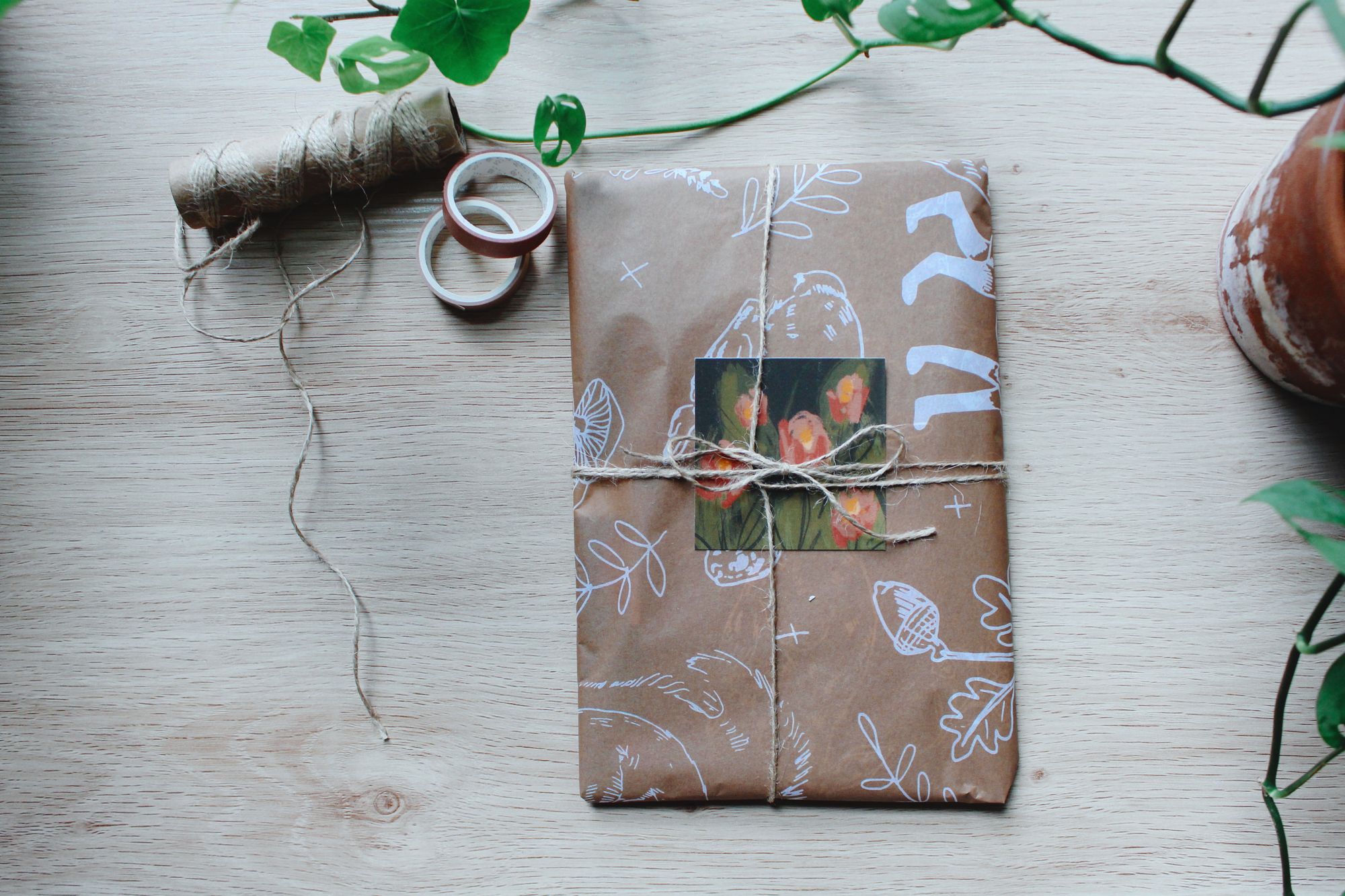 @youmeandbones
Excited to receive your package from @youmeandbones? 🤩 The noissue custom paper tape can be used to communicate important handling information. 🙌🙌 This is a great example of a practical application (pun intended). ✨✨✨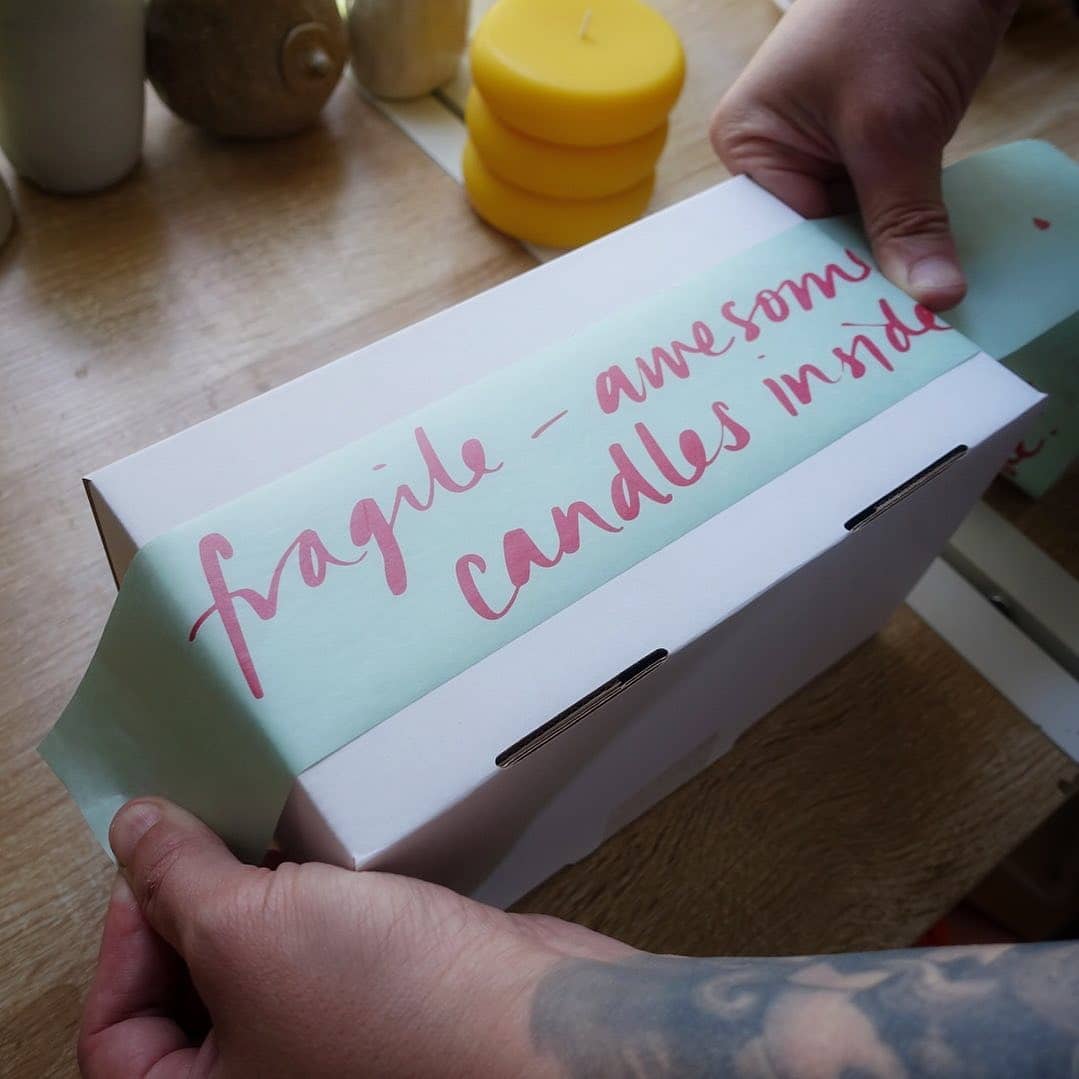 Abbey Sy: "Always Be Creating"
"It has always been part of my goal to make art accessible to more people and running a shop is one of the things I've always loved doing since I was a teenager," Abbey Sy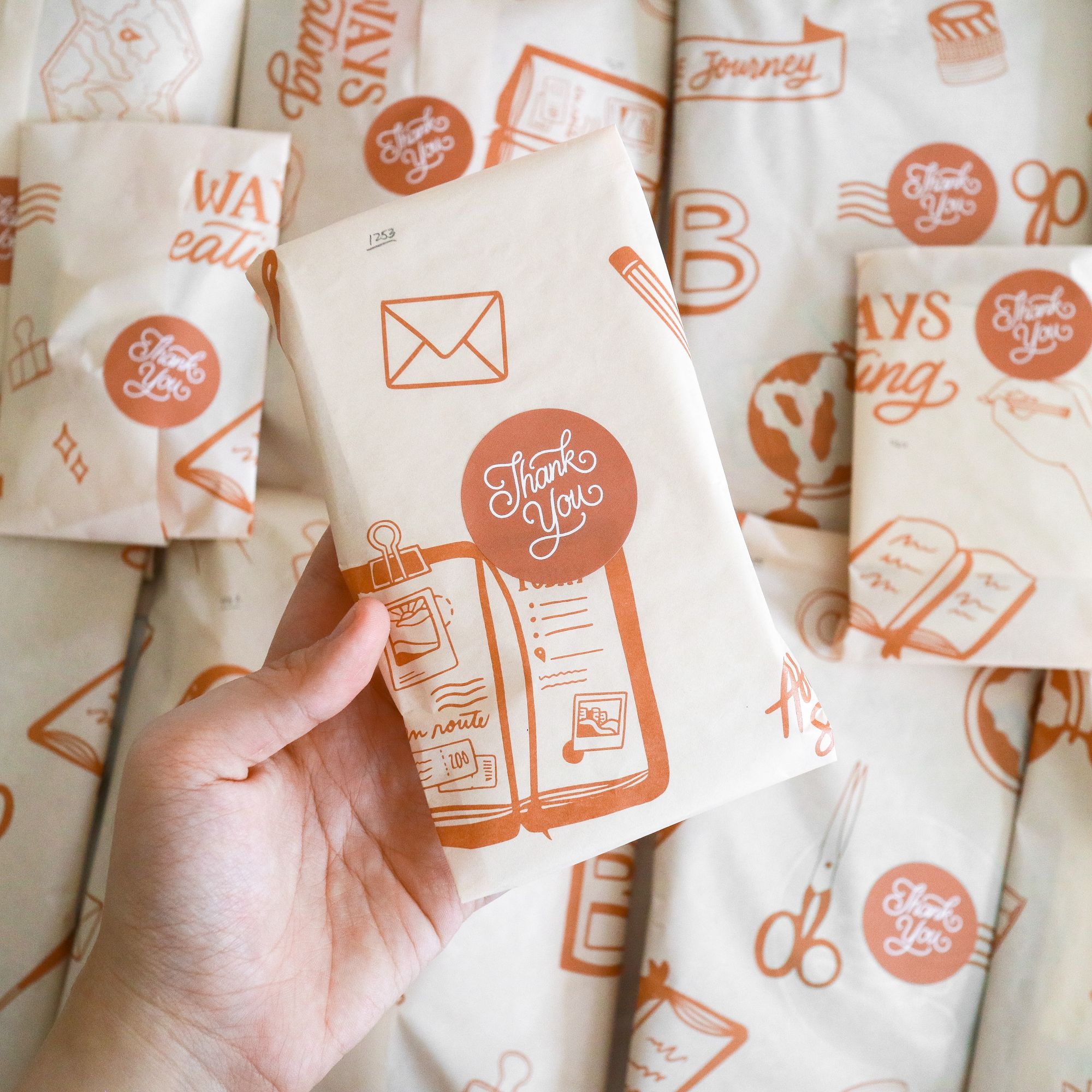 How to inject personality into your packaging
Good packaging will help you stand out, but great packaging tells a story about who you are. Not sure how to add personality to your packaging? Read our guide for some inspiration.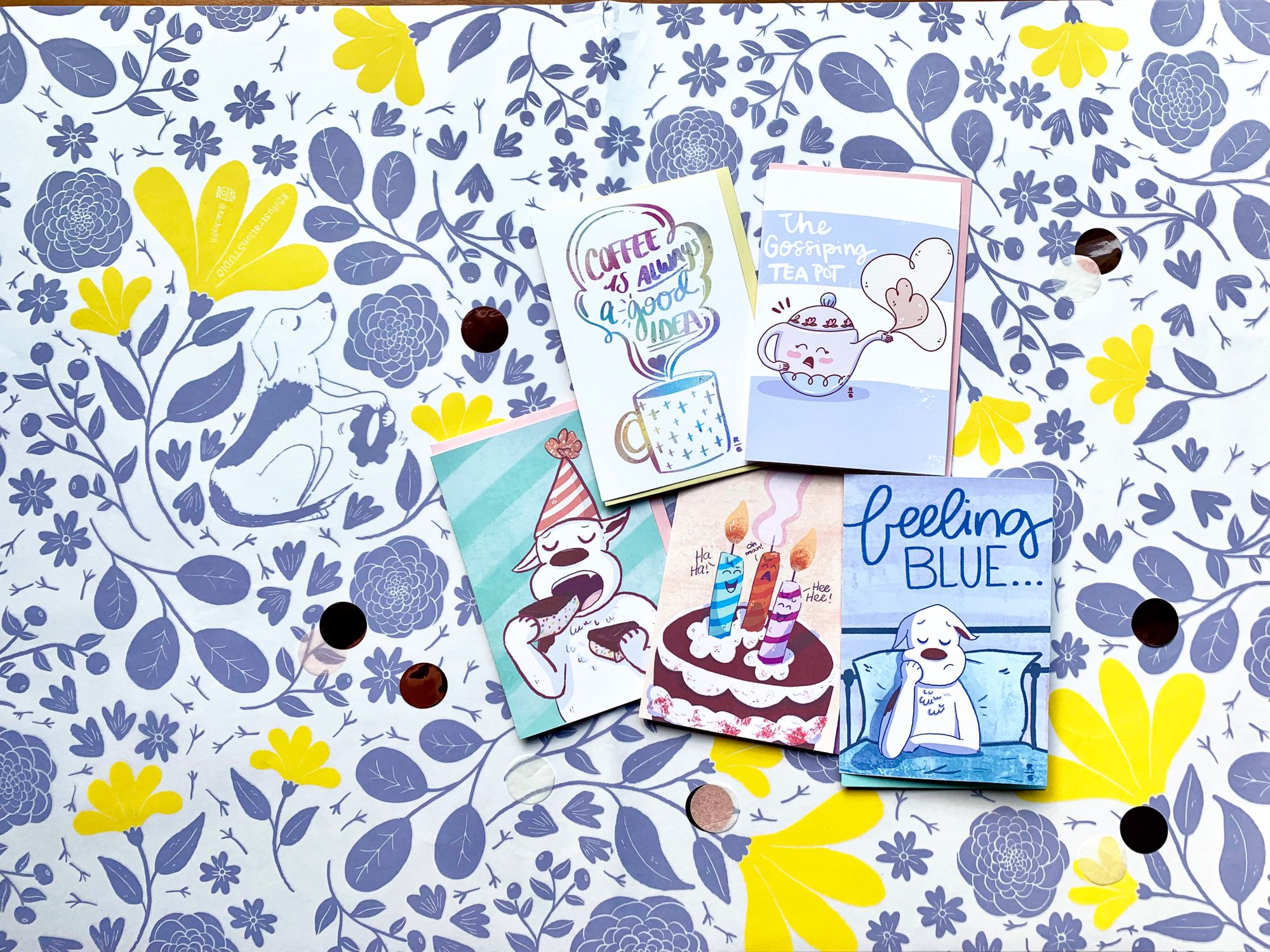 @thisisfolio
Coming up with a witty catch phrase to go on your packaging design is an excellent way to grab anyone's attention. 👍👍 A heads up from @thisisfolio that the package you will be receiving has "nice stuff inside" to get you excited! 🤩🤩🤩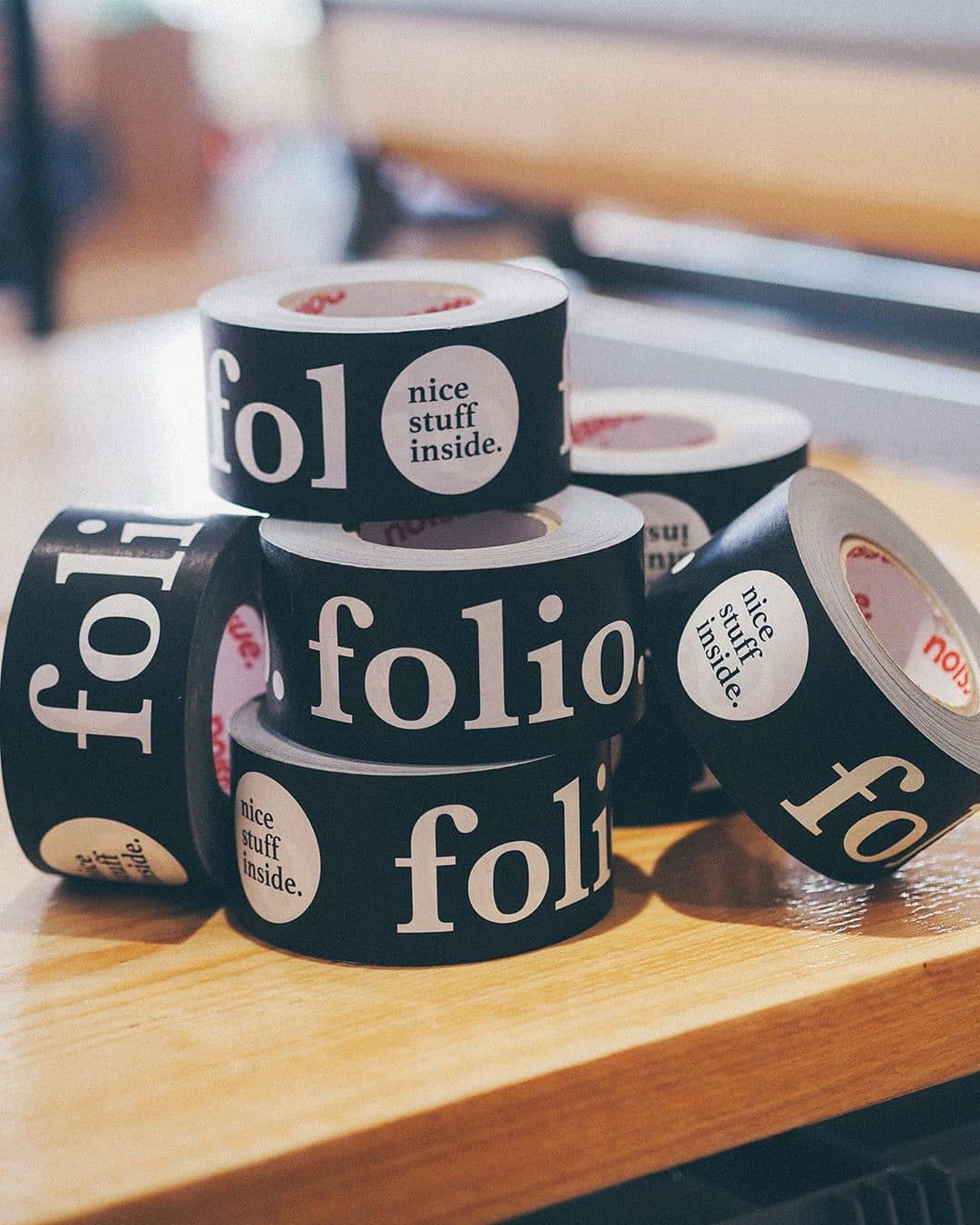 Creatives: Henry Slaughter x Laundry Day
"I get inspired by great usability, readability and experience paired with something visually attractive," Henry Slaughter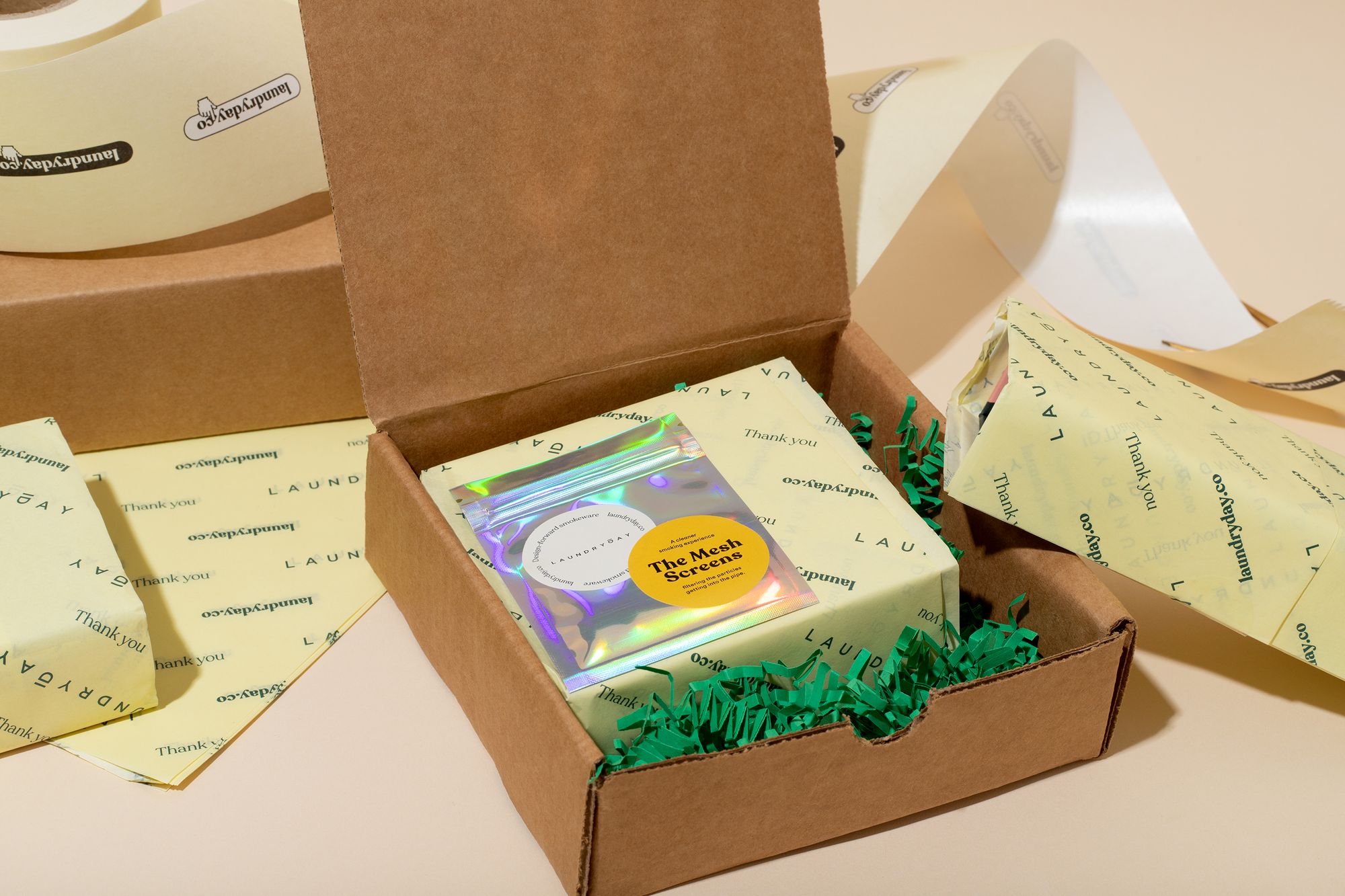 Zuahaza: Transforming the Textile Industry by Making It 'Clean' Again
"...seeing how happy and excited they are about the project, it truly helps me remember that this business has a purpose and a vision worth fighting for," Tatiana Ordoñez, Founder and Creative Director of Zuahaza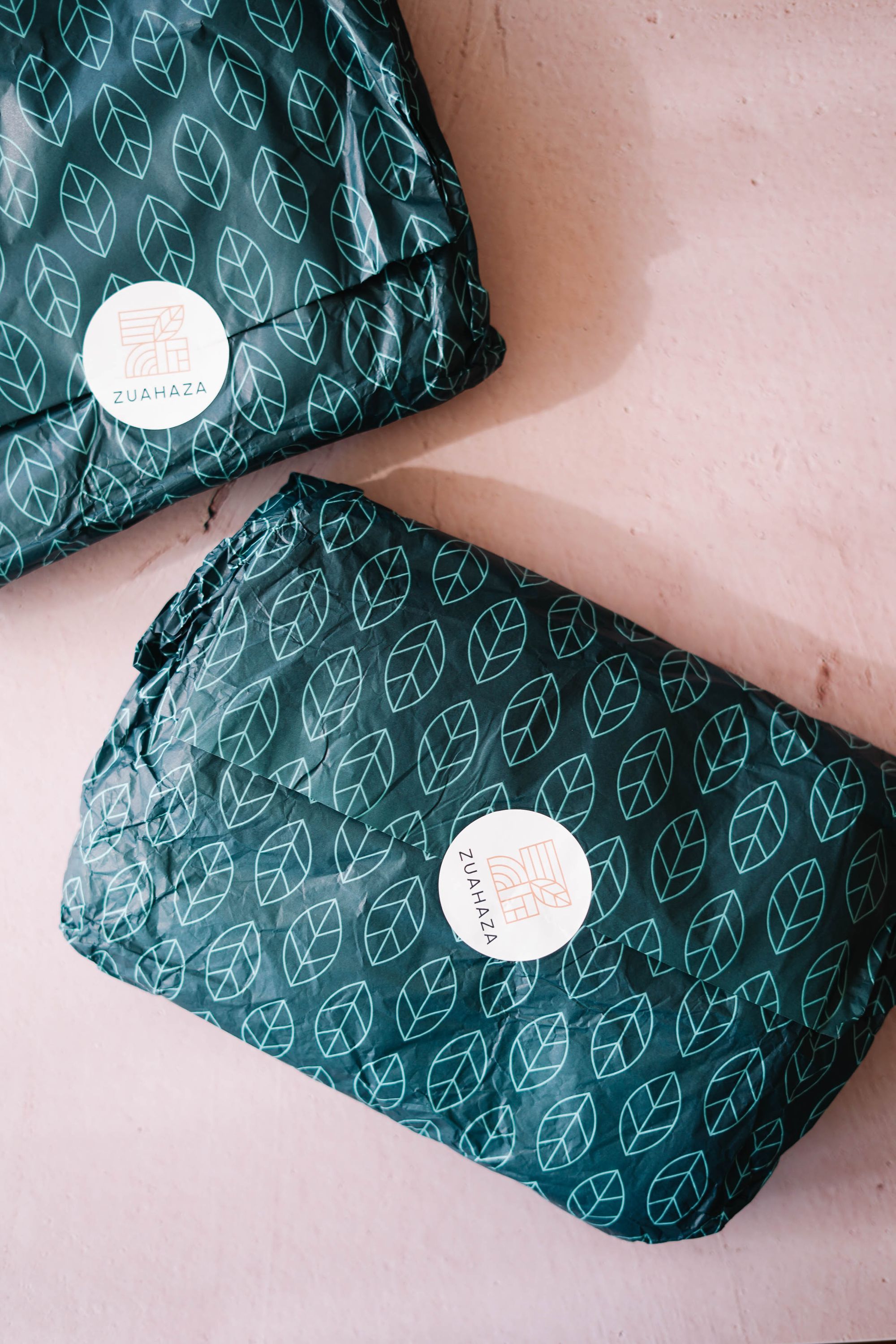 Ten ways brands used blue in their packaging
The color blue is extremely versatile when it comes to packaging. Want some shade inspiration? Here's ten brands who used blue in a variety of ways to get your inspiration flowing.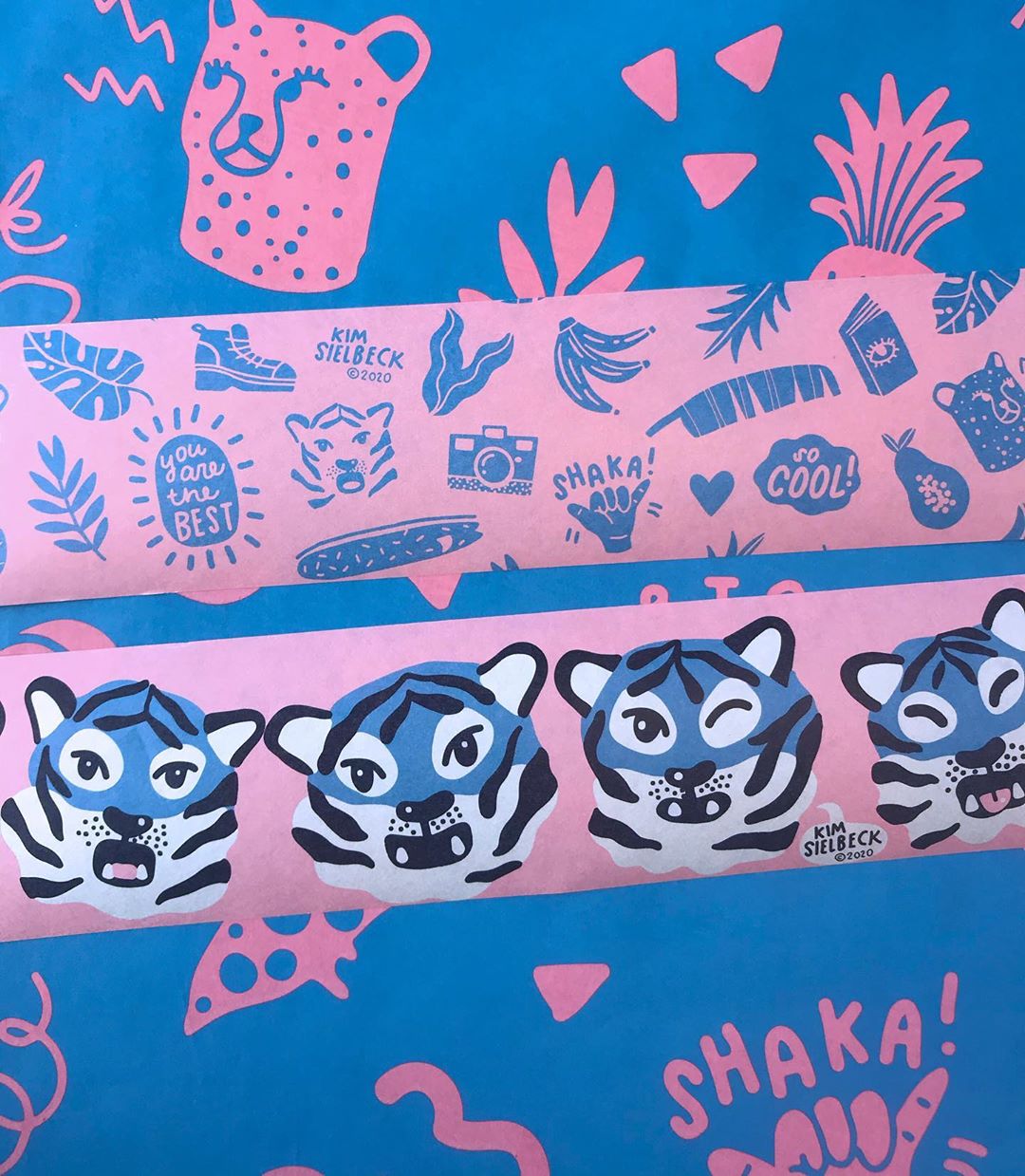 How East Olivia Creates Beauty in the World through Flowers
"When we are in beautiful environments, we are at ease with ourselves, and authentic connection is more possible." Kelsea Olivia, Founder of East Olivia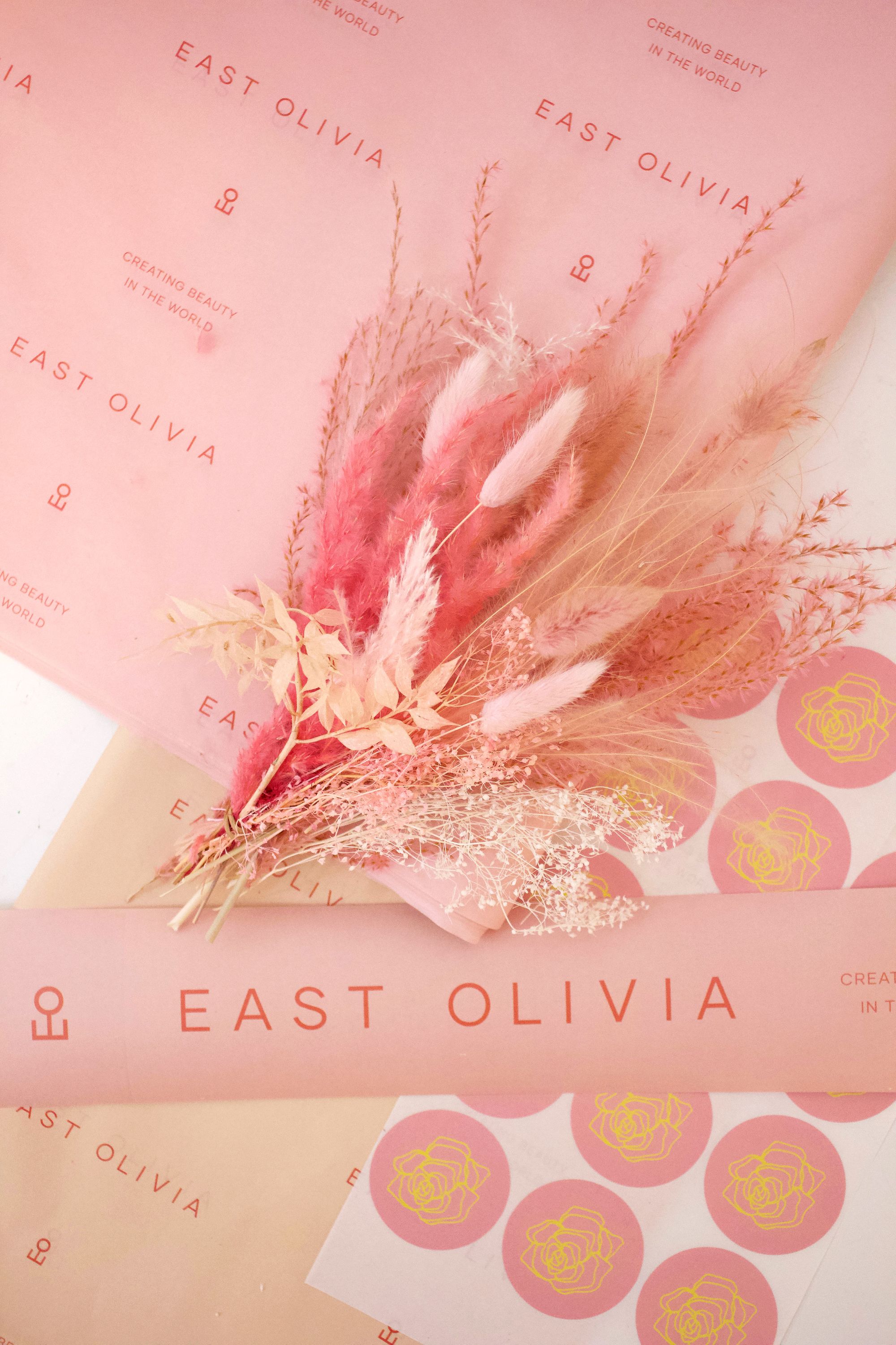 @lovelyscripture
We love this matching custom noissue tissue and paper tape from @lovelyscripture. 😍😍 We love the use of white, making this a one-color design! 🎁 Cool how it's neatly wrapped and finished off with a twine. ⭐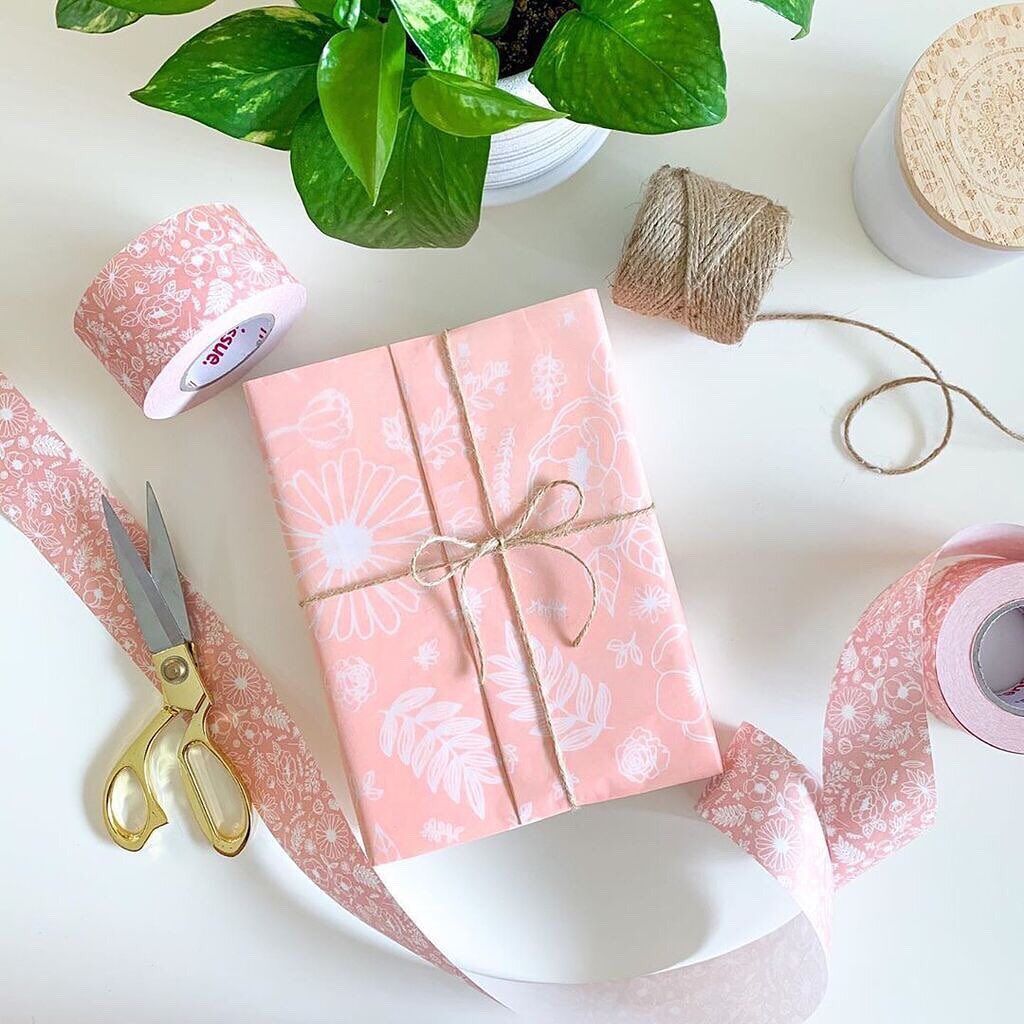 @mochipanko
Unwrapping an item is such a joy. 🤩🤩 Share your packaging design with your audience to generate some excitement around the parcels they're about to receive. @mochipanko's noissue custom tissue is a great use of 2-colors and white, and there are no color restrictions on noissue Tape. 🍄 💙 Just beautiful! ✨✨✨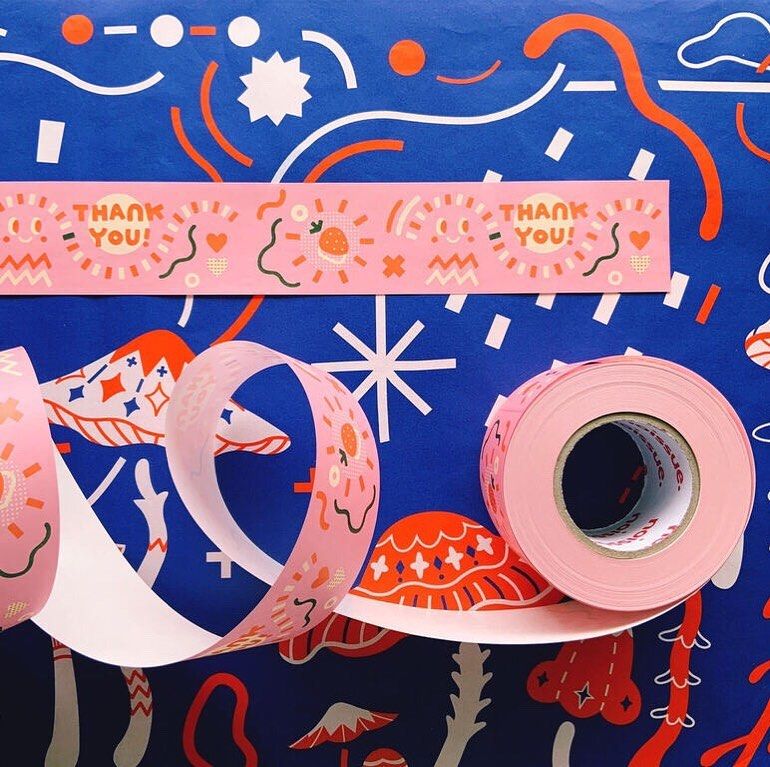 Calming Illustrations with Milka Sukno
"I love to imagine the way in which my costumer is going to open the package and find a detail from the beginning, a part of me in his order," Milka Sukno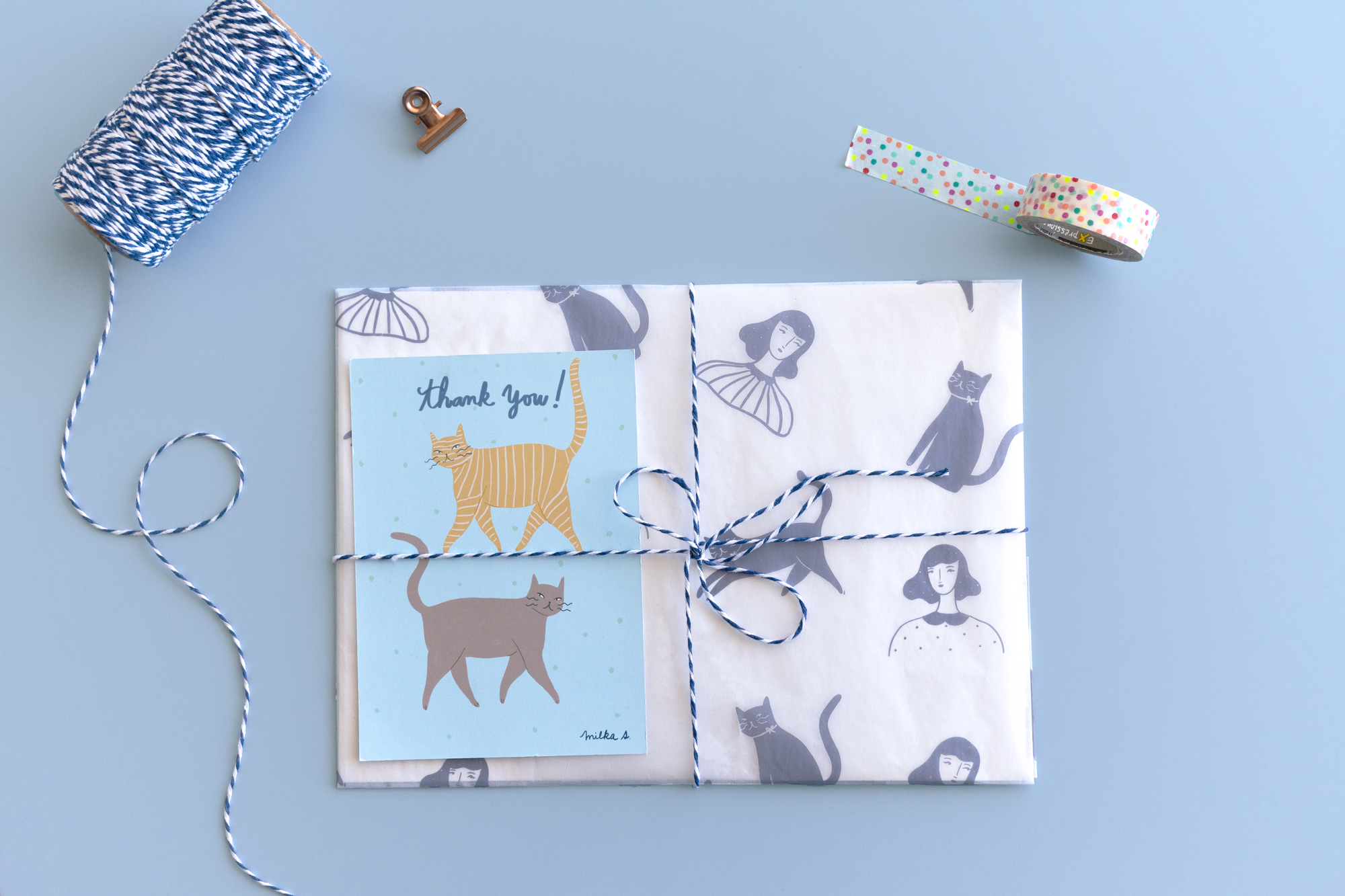 Here's how six businesses nail consistent visual branding across all channels
Consistent visual branding helps build a relationship with customers and gain their loyalty and trust. Here's how six businesses keep their branding aligned, online and offline.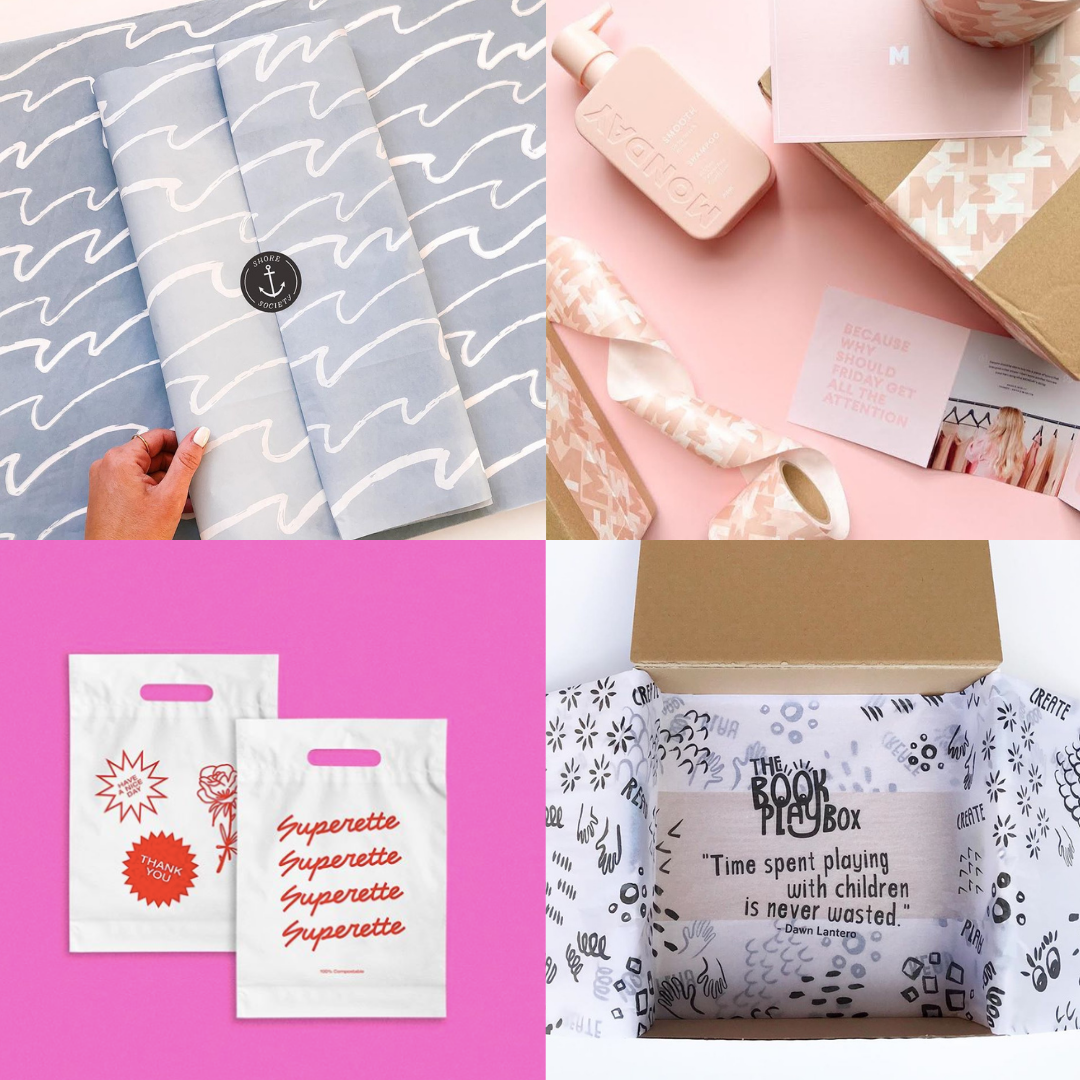 @mishazadeh
noissue Tape is a great way to customize the outside of your stock boxes. The tape is water-activated, and there are no color limitations when printing. 🤩🤩 @mishazadeh opted for a bright orange base with cute illustrations to match their brand. 💖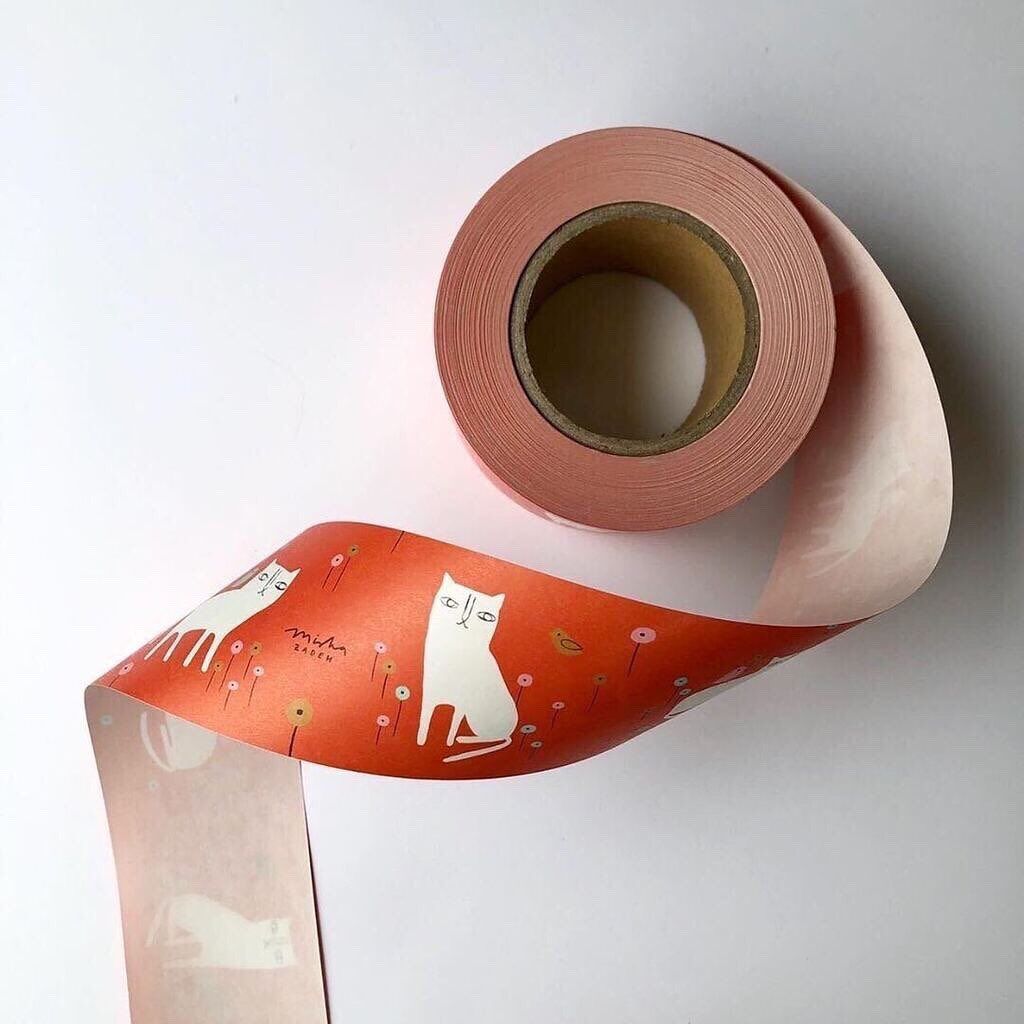 Hand-Painted & Sustainable Wooden Jewelry with Rylee & Ink
"I've been lucky enough to see how art can make people smile, how fashion can make you more confident, and that's my goal with Rylee & Ink," Rylee Postulo Founder of Rylee and Ink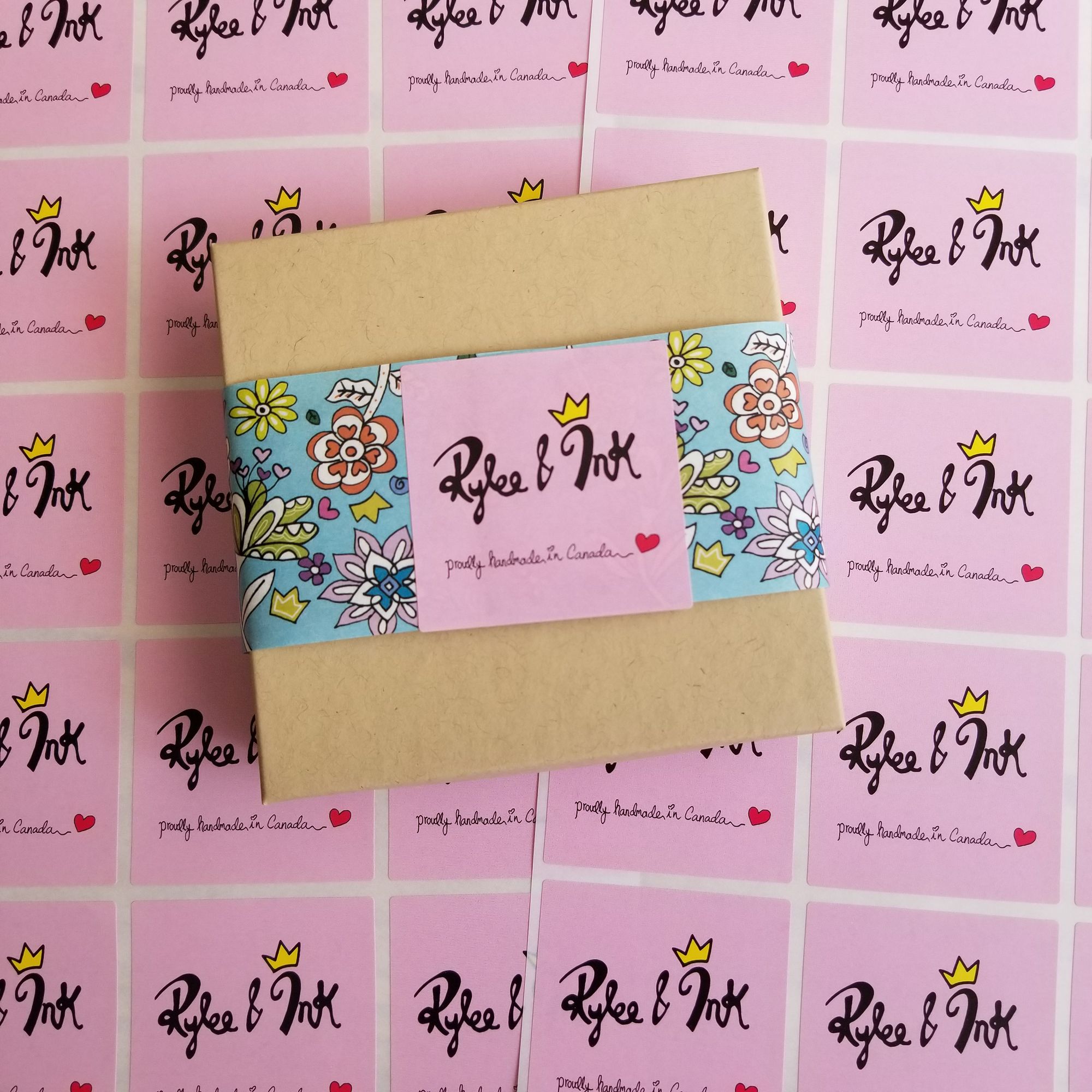 @samjayne_design
Welcome to the @washigang! 🙌🙌🙌Stunned how amazing this custom water-activated paper tape designed by @samjayne_design looks like. 🤩🤩 Never too late to jazz up your packaging while reducing your plastic usage. 🍃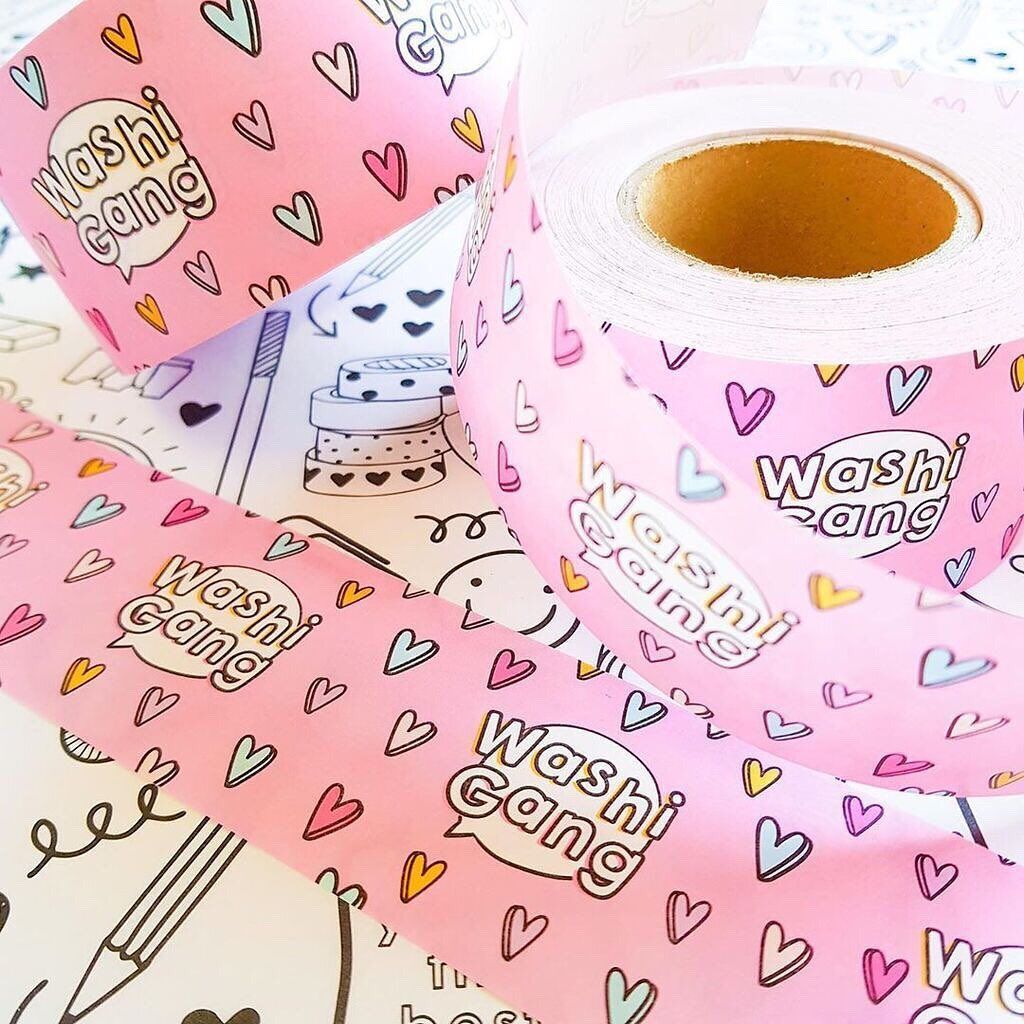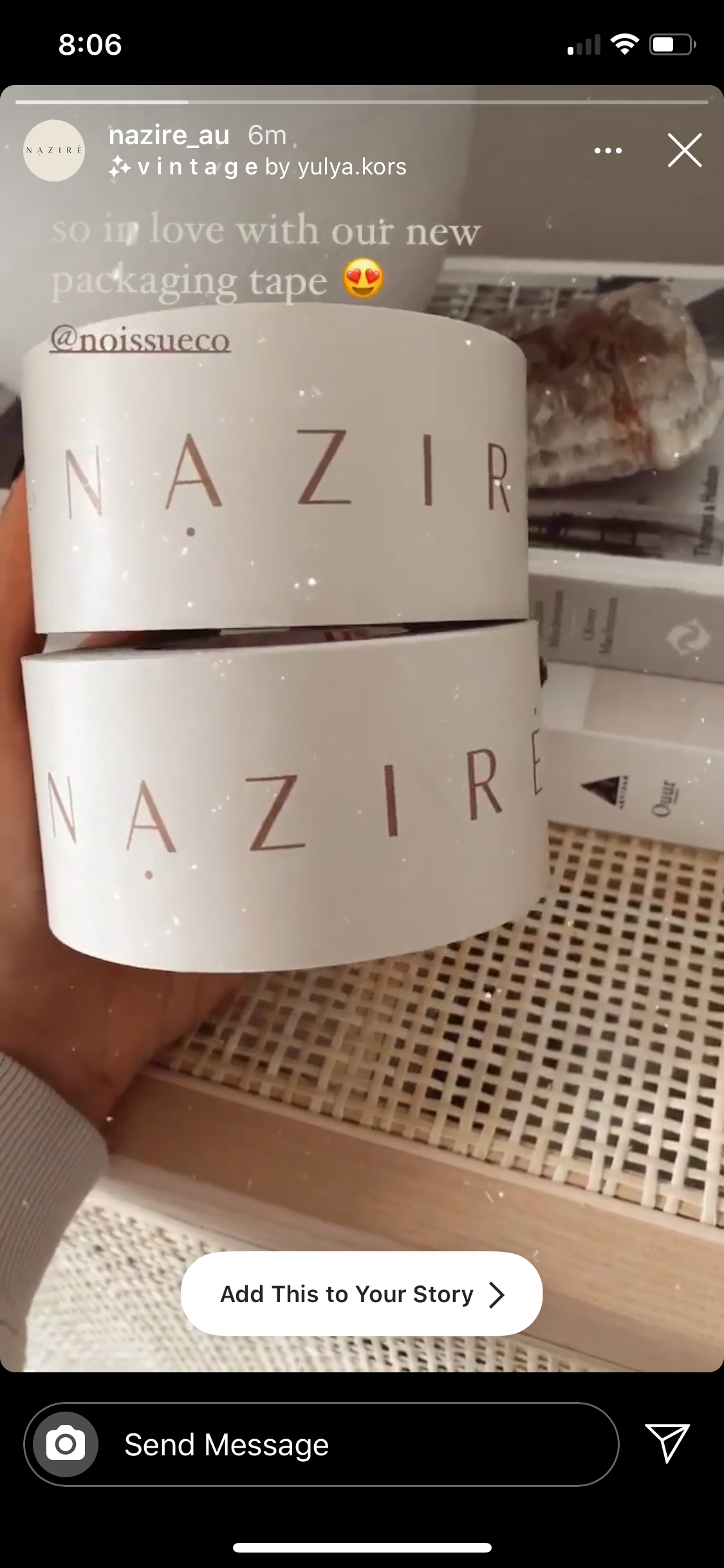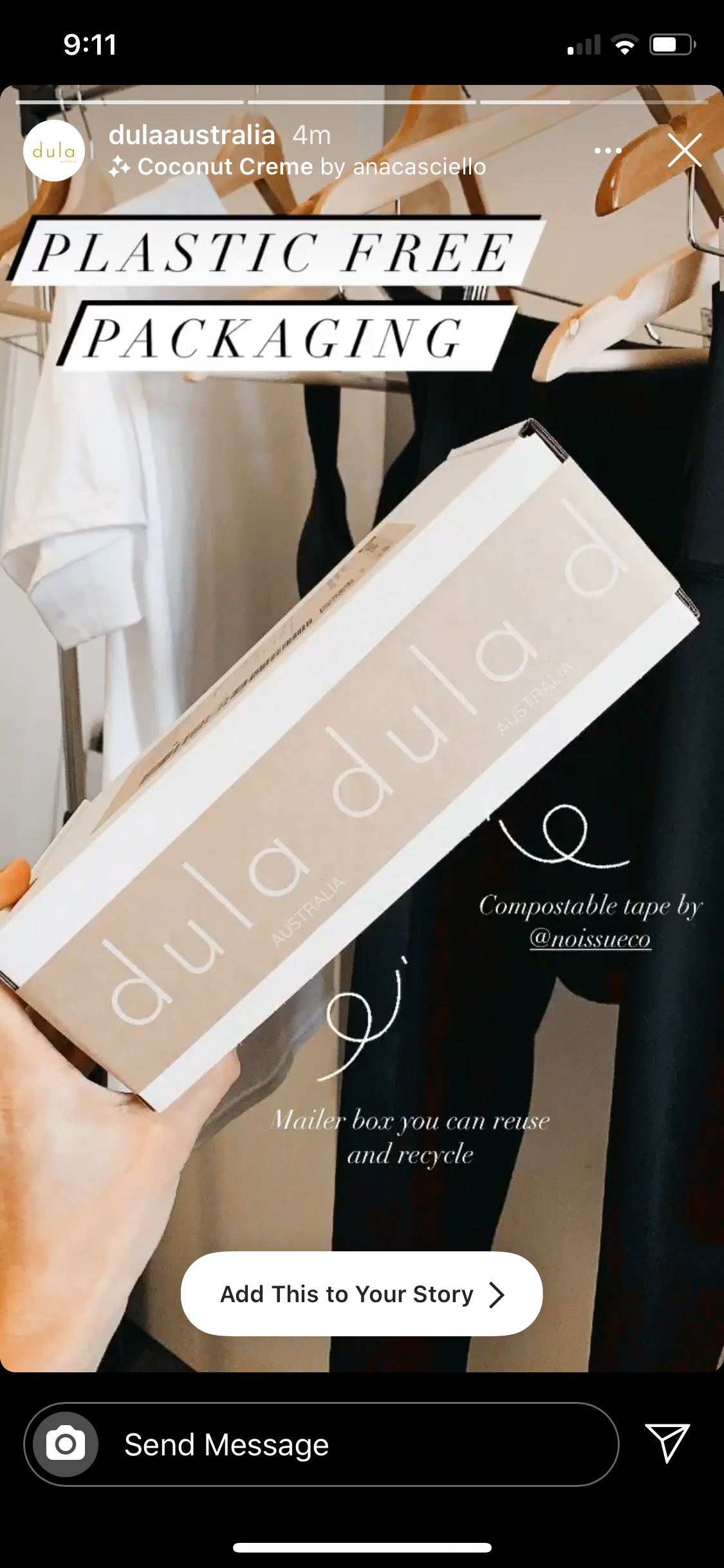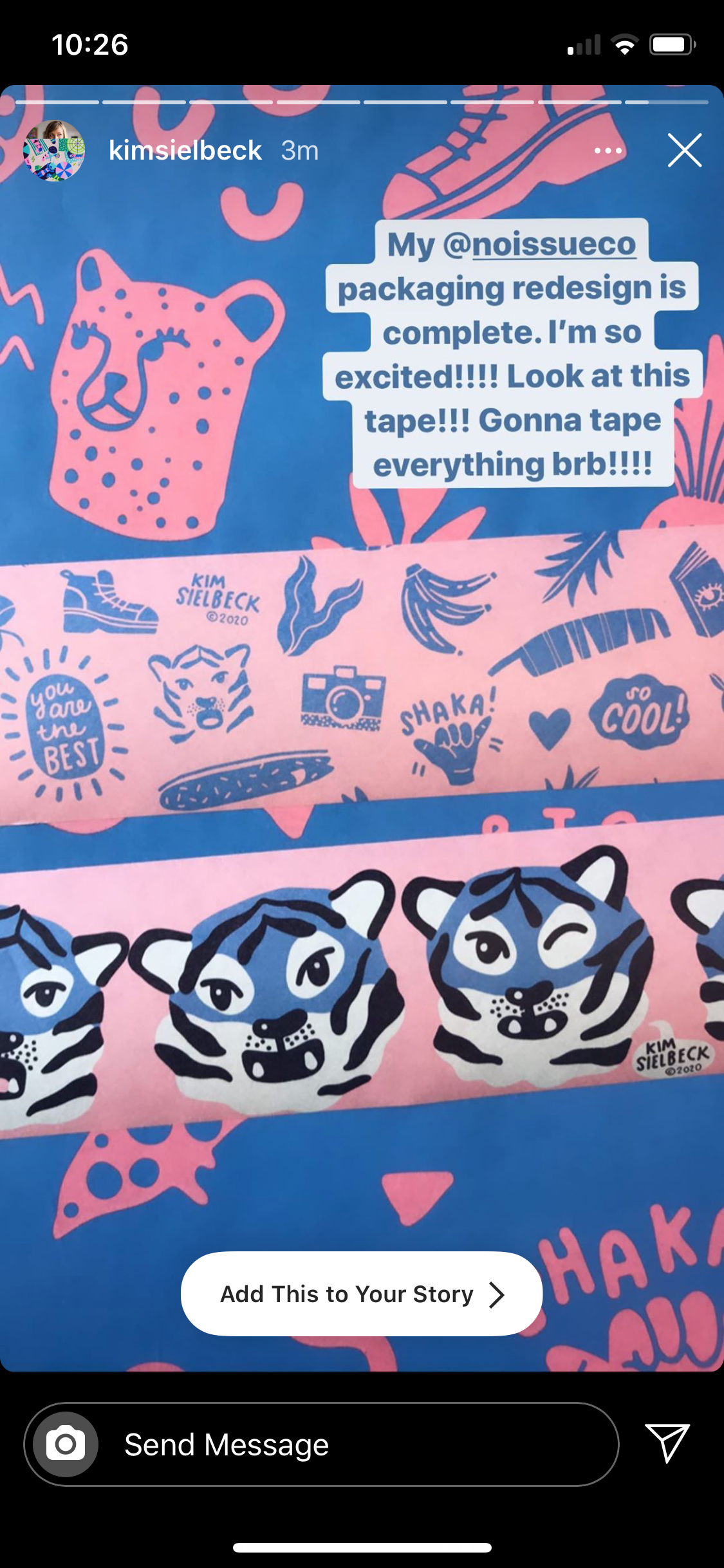 @pixienut
Make your boxes stand out with noissue Tape. 🙌🙌 Customizable with your branding, and with multiple colors - it's a great way to get your parcel noticed. ✨@pixienut opted for a mauve colored noissue tape to go with their kraft boxes. 💜📦 How amazing! 🤩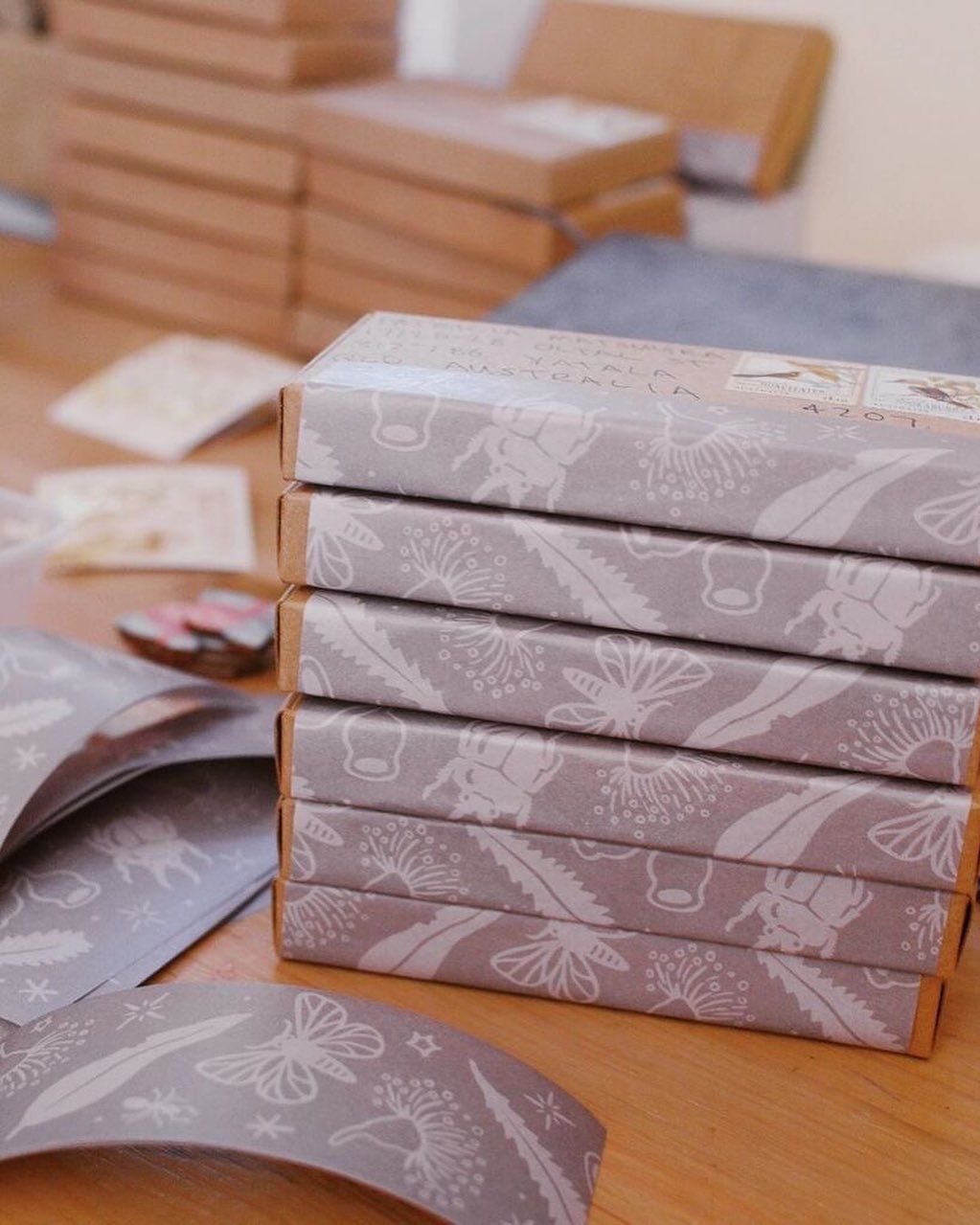 Creatives: Sam Jayne Design x WashiGang
"I am constantly inspired by what's going on around me. I always try and make my work relevant and choose topics people can relate to," Sam Jayne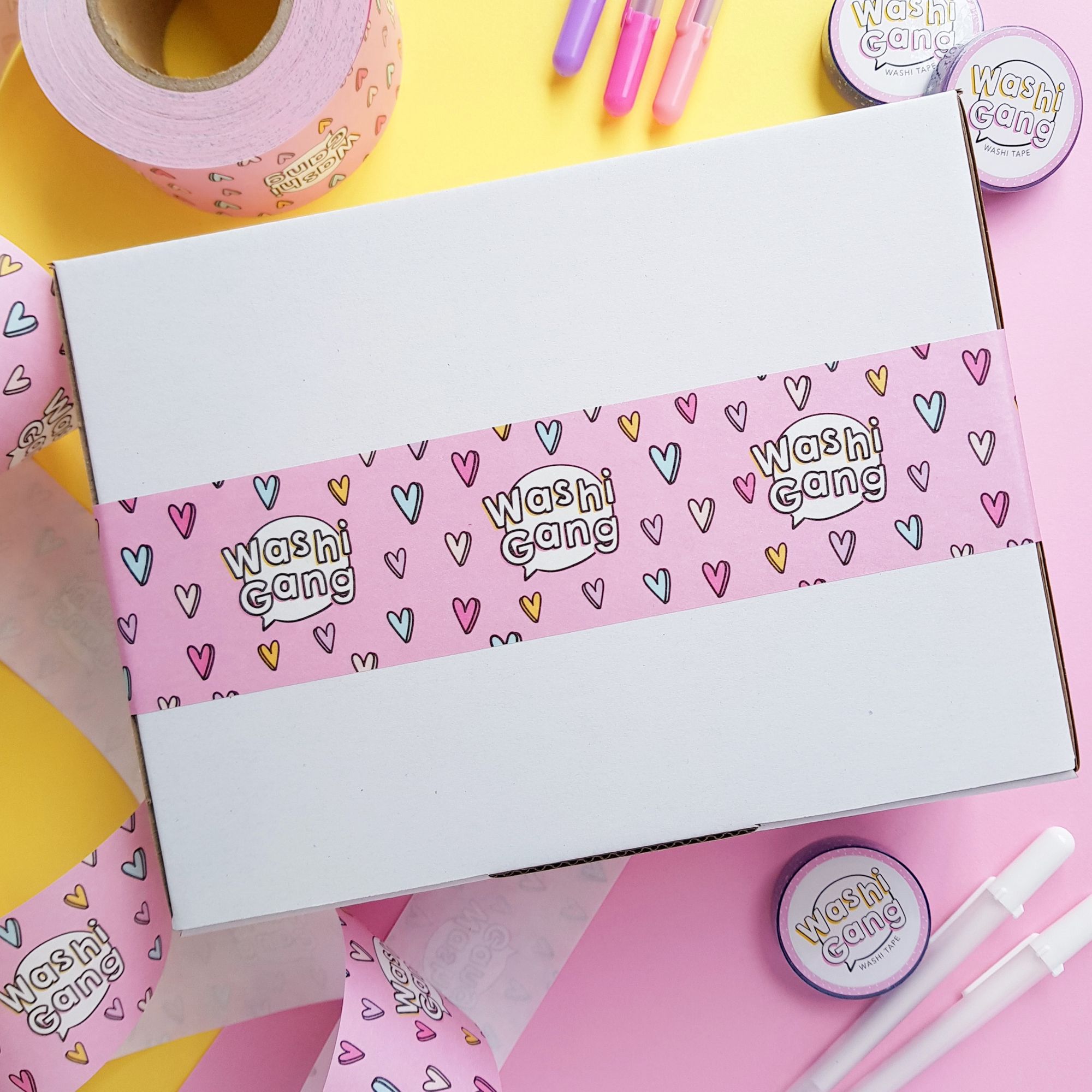 A Taste of Nostalgia with Eat.Me.Do
"There is always going to be hurdles along the way, but as long as you enjoy and believe in what you do, people will too," Lara Ivachev, Founder of Eat.Me.Do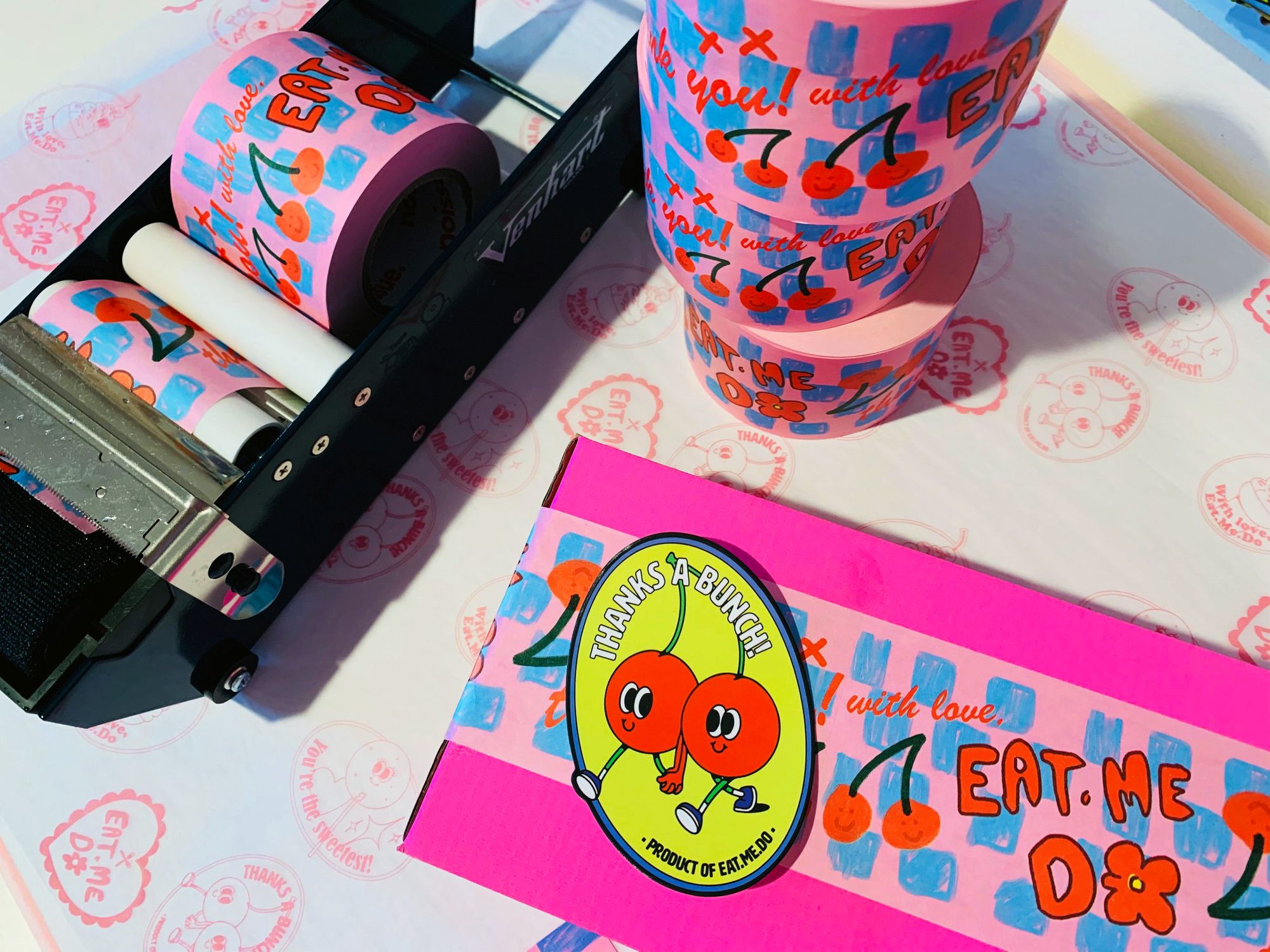 @knit.9
@knit.9 showing off their noissue custom paper tape! 🤩🤩🤩 Practical for sealing boxes, and it's a great branding asset! ✨ We love how the pink pops against the white box, and how their logo color echoes the white box. 💕 noissue Tape is a great way to add some color to your stock packaging.✨✨
@danicreativesco
Use the noissue custom paper tape to brand and seal your paper or cardboard goods! Our tape can be printed with a range of colors in your design. 💖💖💖 We love @danicreativesco's classic grid approach to her own noissue custom paper tape! 😍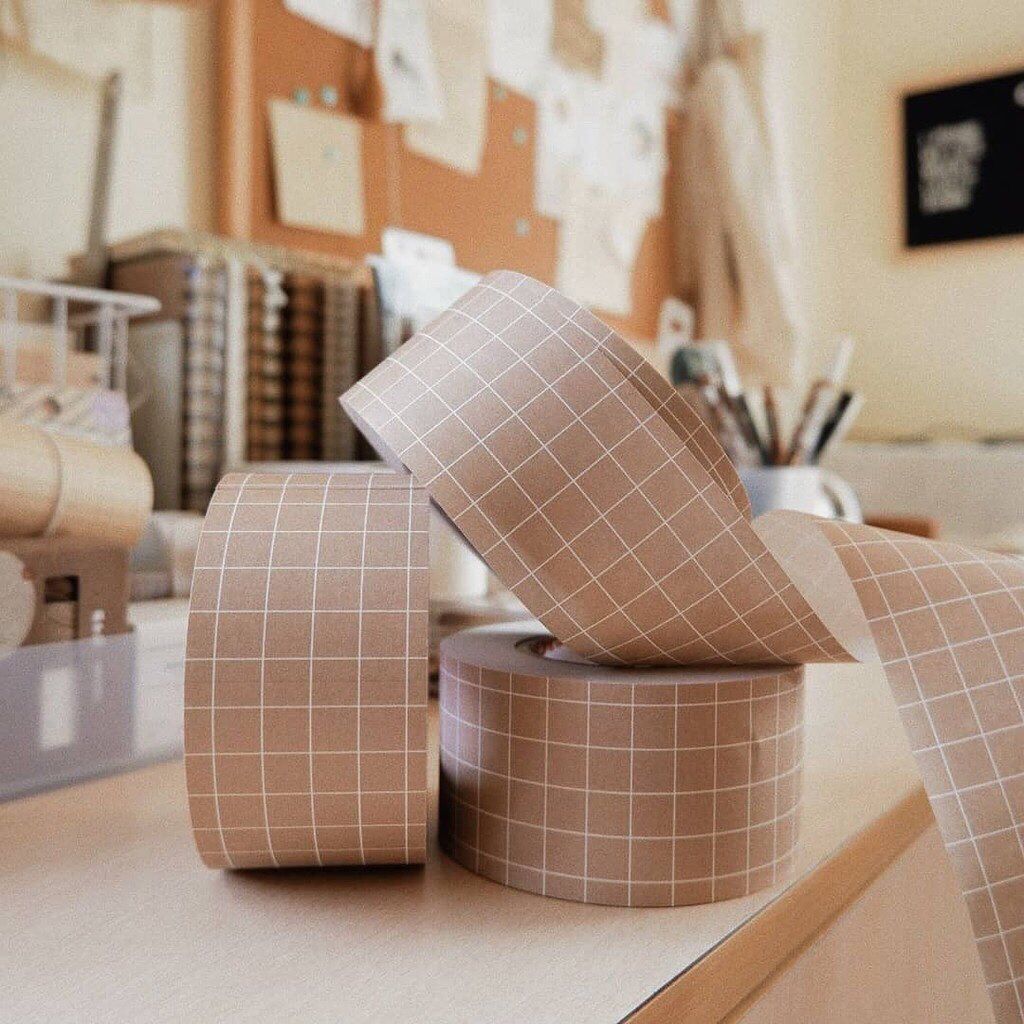 @craftingwitch
We love this striking black and white noissue Tissue design.💖 @craftingwitch uses her noissue Tape design to inject some color (there are no color restrictions with noissue Tape!) We're loving the celestial theme that is carried throughout. 🤩🤩 This packaging combo definitely makes the unboxing experience memorable✨✨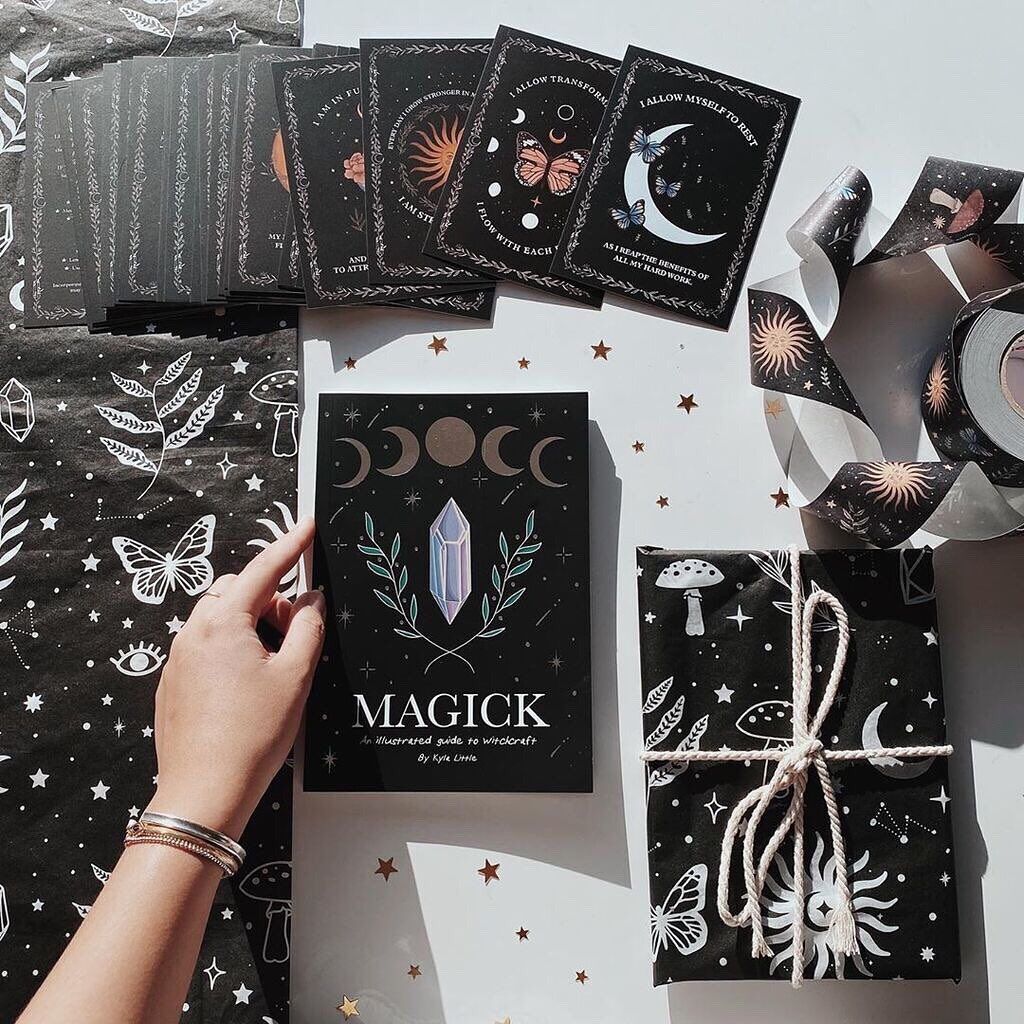 @cissyartcafe
Seal your packages with some custom noissue Tape like @cissyartcafe.✨✨ We love the fun vibe and the pop of color the custom Tape brings. Stamp your envelopes for that finishing touch 🤩 If you want to see her order fulfillment process, head on to her Youtube channel! 👍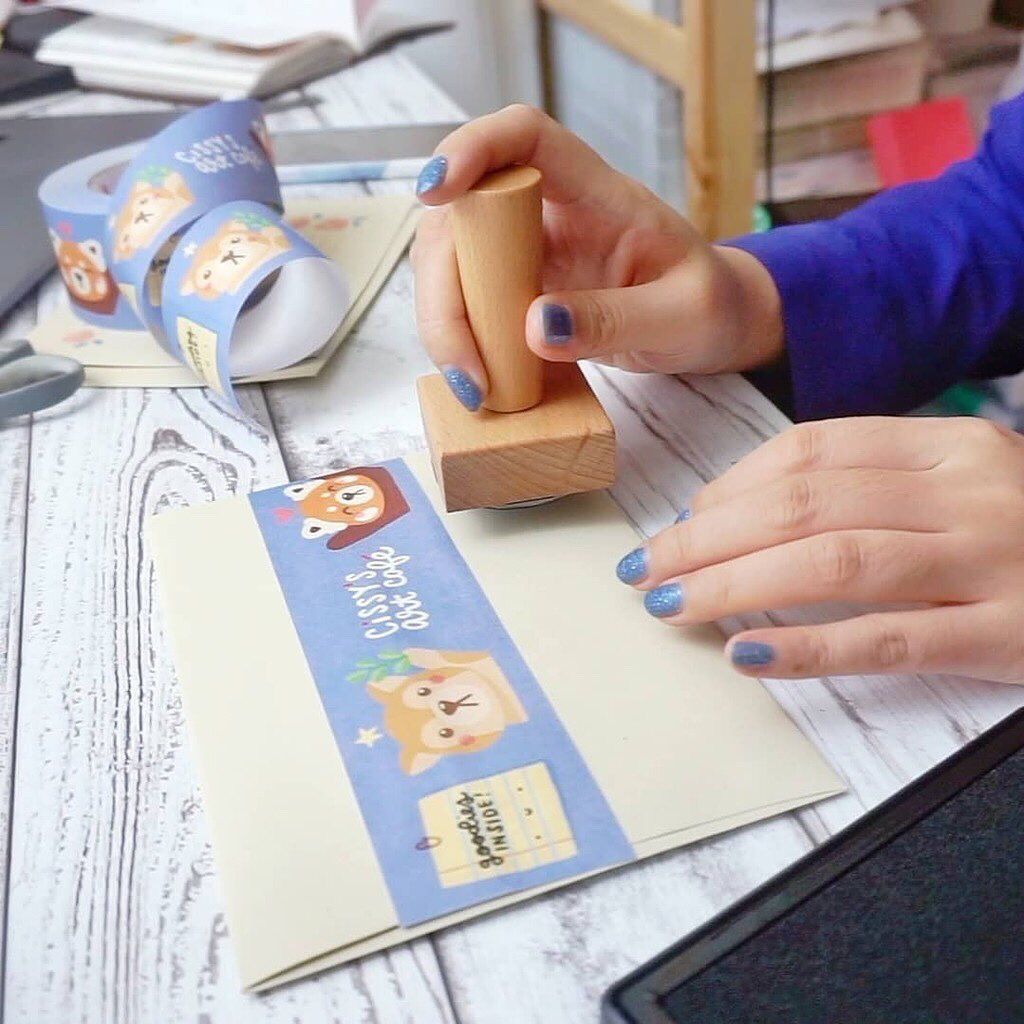 @qiarateor
How sweet is this 2-color noissue Tissue design. We love the bright neon color she chos for her illustrations, with some secondary visual elements done in a contrasting green. ✨✨ If you want to see more of @qiarateor's packaging and how she fulfills her order, checkout her Youtube video! 🎞️💕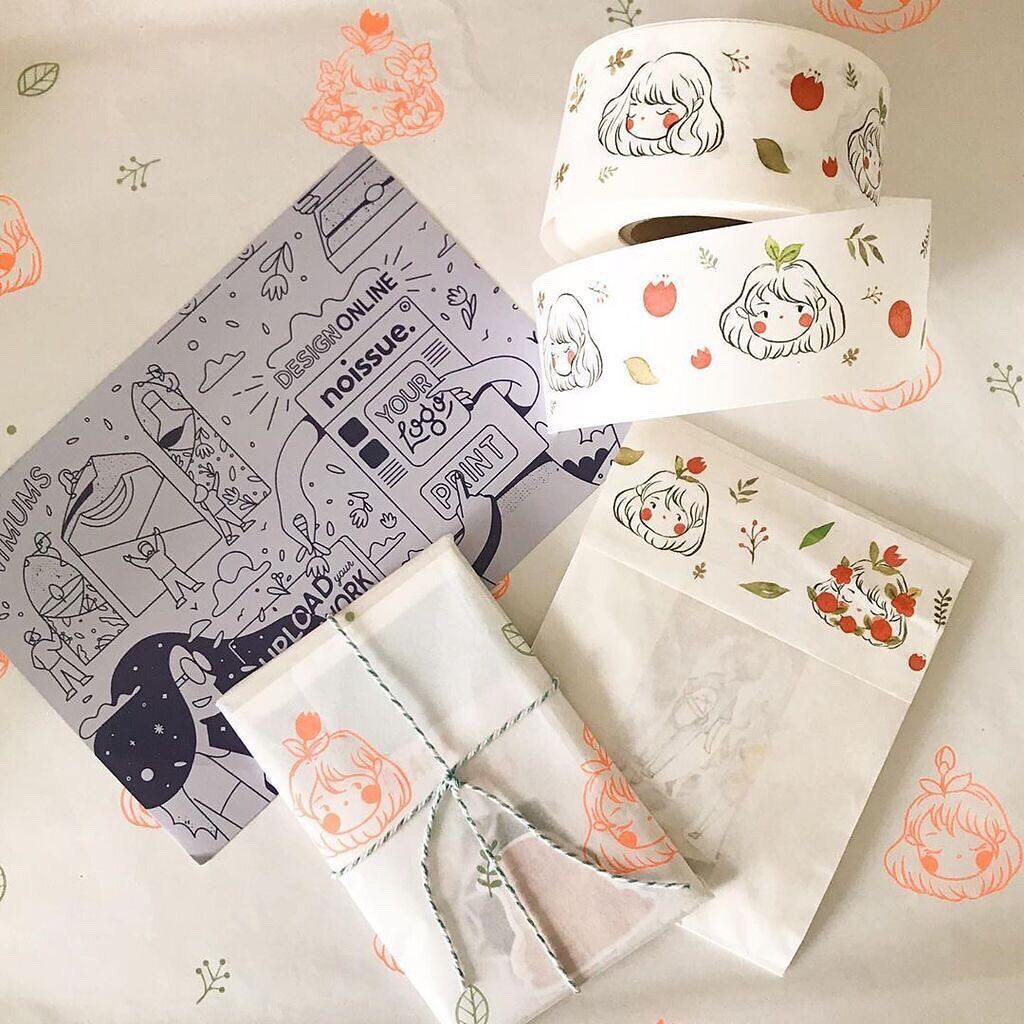 A Little Taste of Culture with En Casa
"So my main goal is to bring this little piece of my culture and make every Australian sweet tooth fall in love with them and feel happier, one alfajor at a time," Paula DelaPenna, founder of En Casa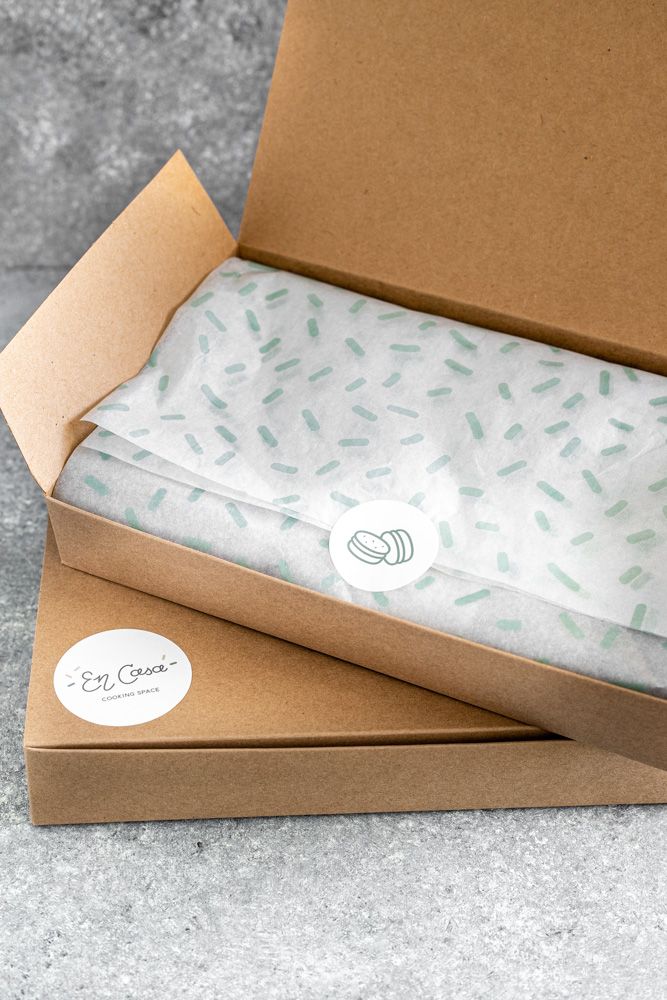 @belindalovelee
Custom Tape is a great way to include any important messages (like handle with care) alongside your branding 🤗 Just swipe a bit of water at the back of it before applying on a paper surface and you're good to go. 💧💧 There will also be a free sponge included in every package for easier application. 🧽This chic and sophisticated branded paper tape is by @belindalovelee. ✨✨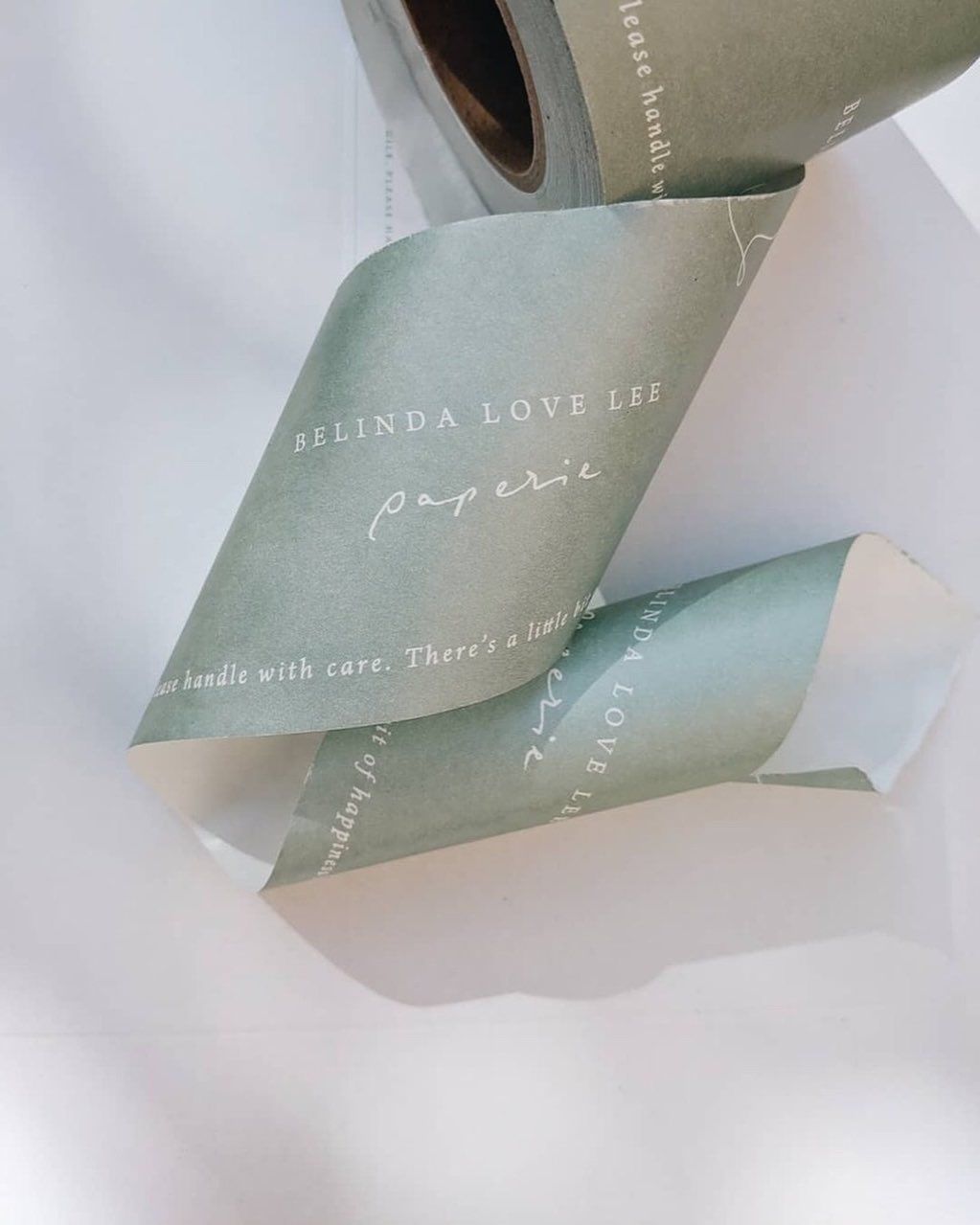 @shelliihe
Create a story on your noissue custom paper tape! 📖 Check how @shelliihe used her illustrations on her noissue tape design. It's a creative way to seal any package! 💖💖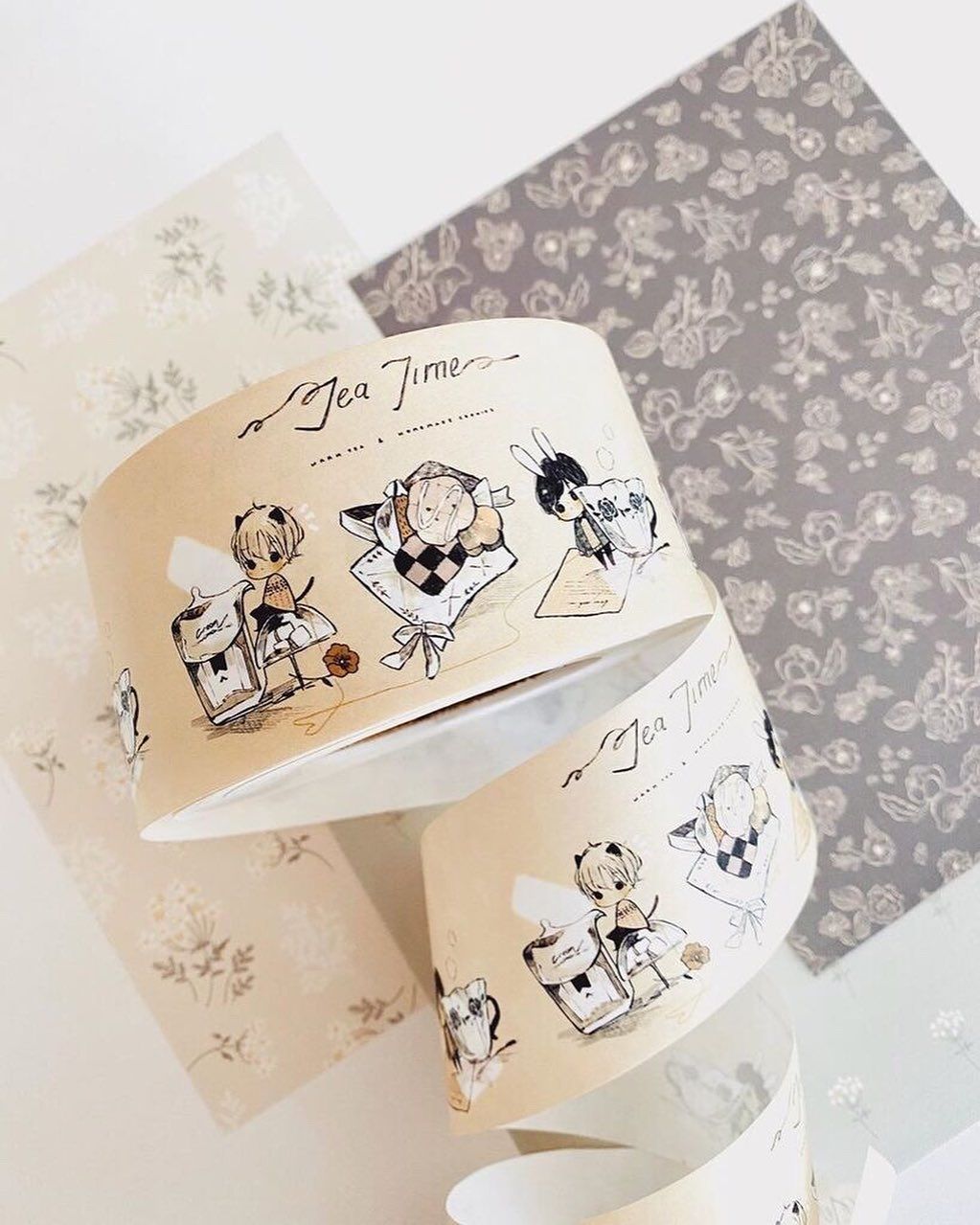 Kristin Askland: Nature in Art
"It never feels right creating art just because you think it will be popular," Kristin Askland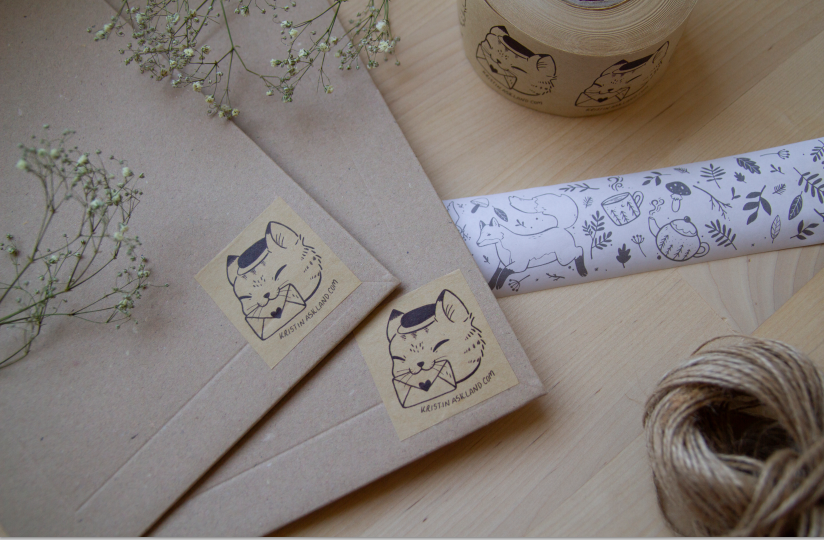 @elliethopia
Let @elliethopia take you under the sea with their fun, mermaid-themed, custom noissue paper tape! 🌊🧜‍♀️🧜‍♂️ There are no color limitations to Tape, so feel free to show off your creativity and flair! 💫💫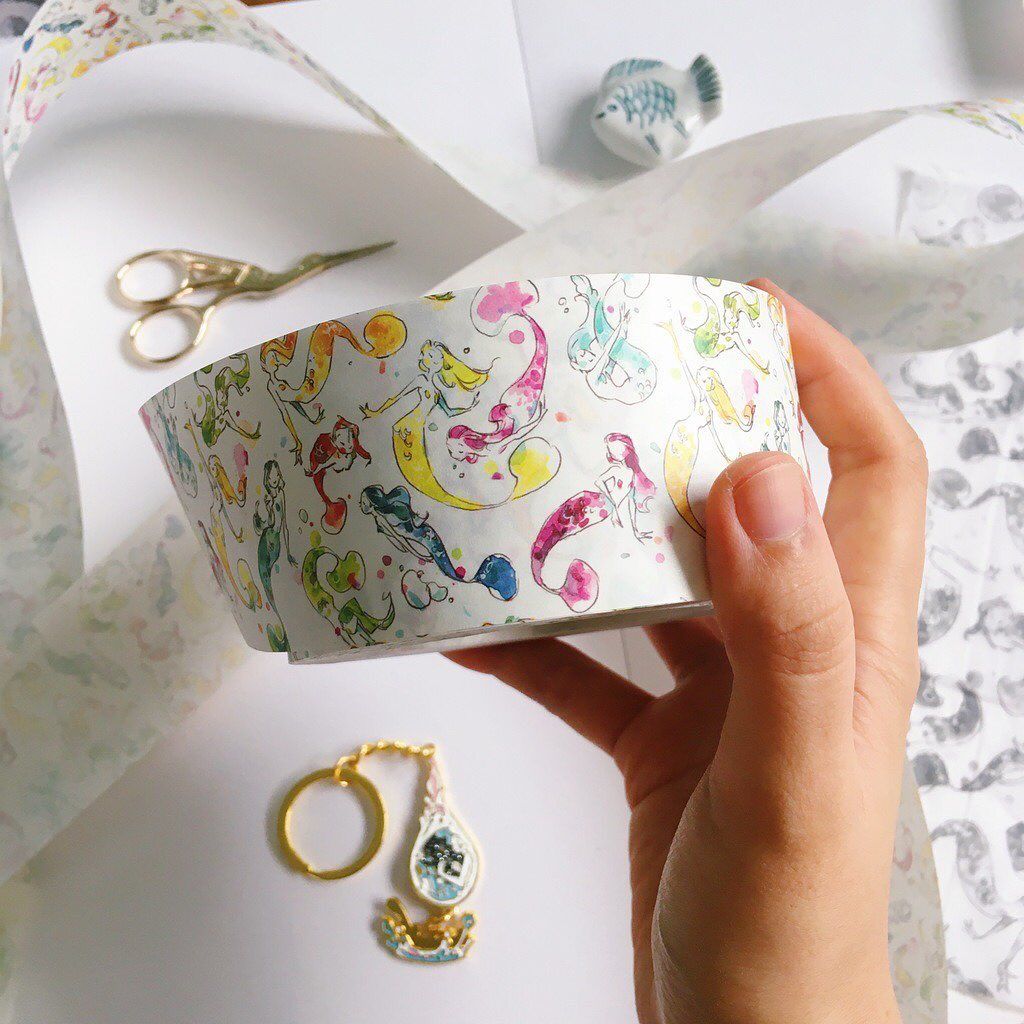 Celebrating Joy, Planet and Love with Mélanie Johnsson's Spellbound
"It's also all about sharing the love for the Planet and getting people inspired and ready to make their own dreams come true!" Melanie Johnsson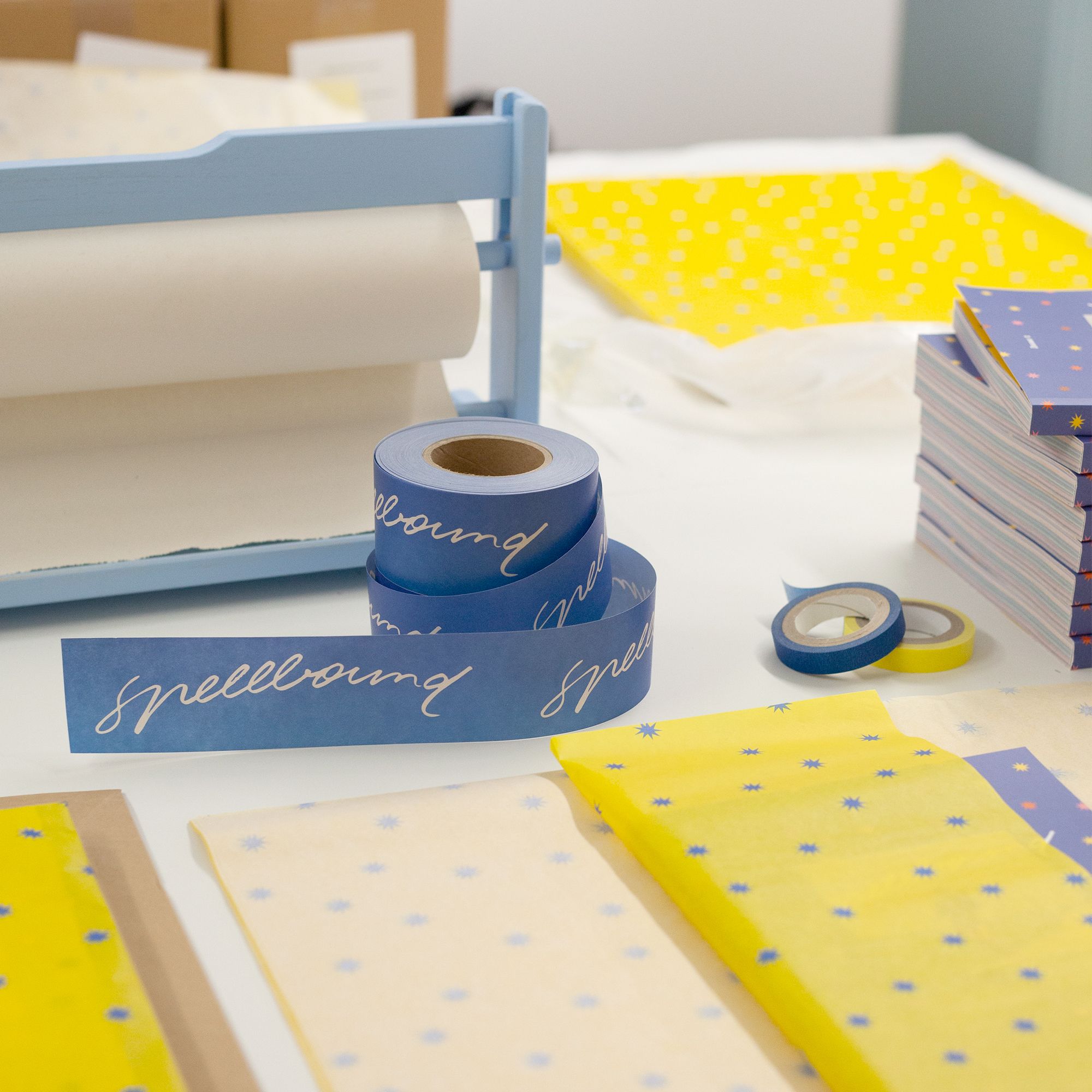 @kitty.makes
Who wouldn't be excited to fulfill their orders with this custom packaging?😍 Imagine receiving a package wrapped in the noissue custom paper tape by @kitty.makes! 💭 Marvelous! ✨✨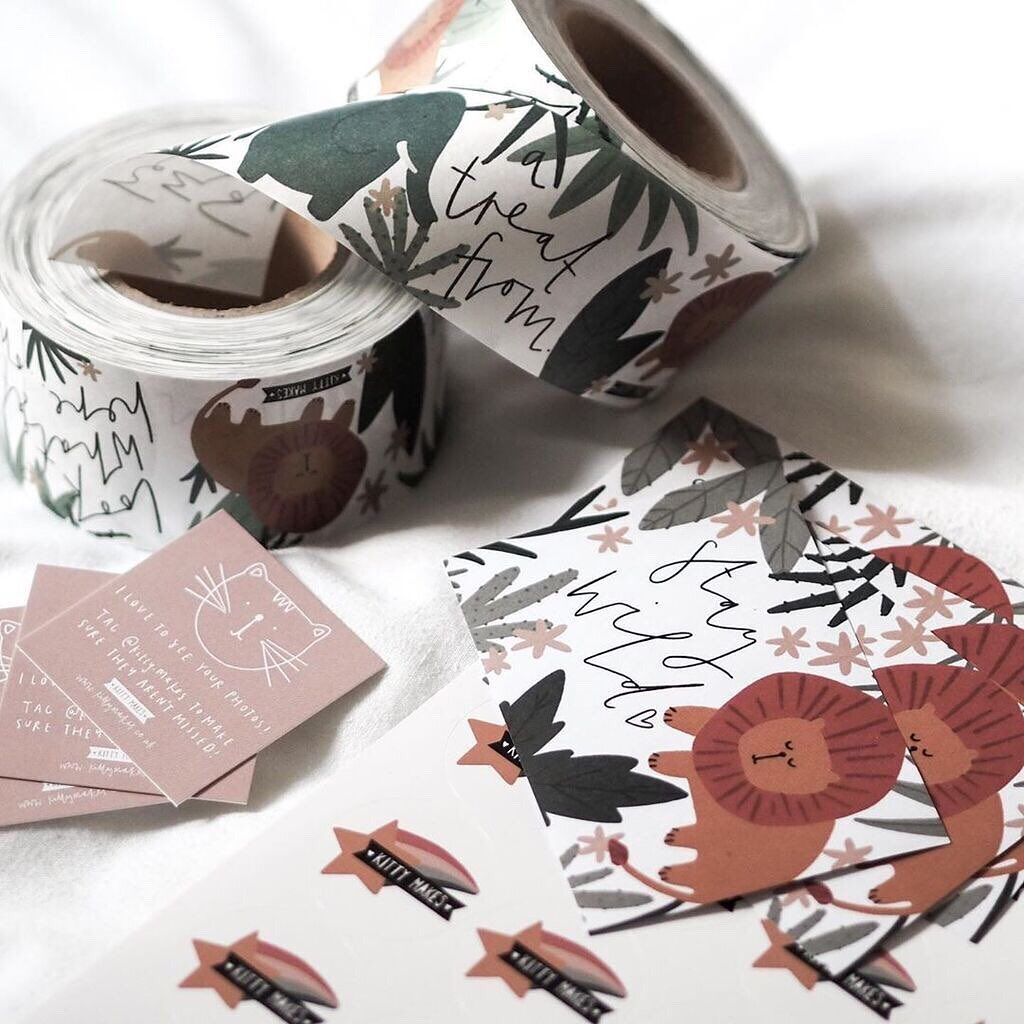 Sustainable Fashion with Points of Measure
"I've trusted noissue for years for my client's packaging so it just made sense to look there first for packaging for my own brand," Natalie Smith, CEO and Founder of Points of Measure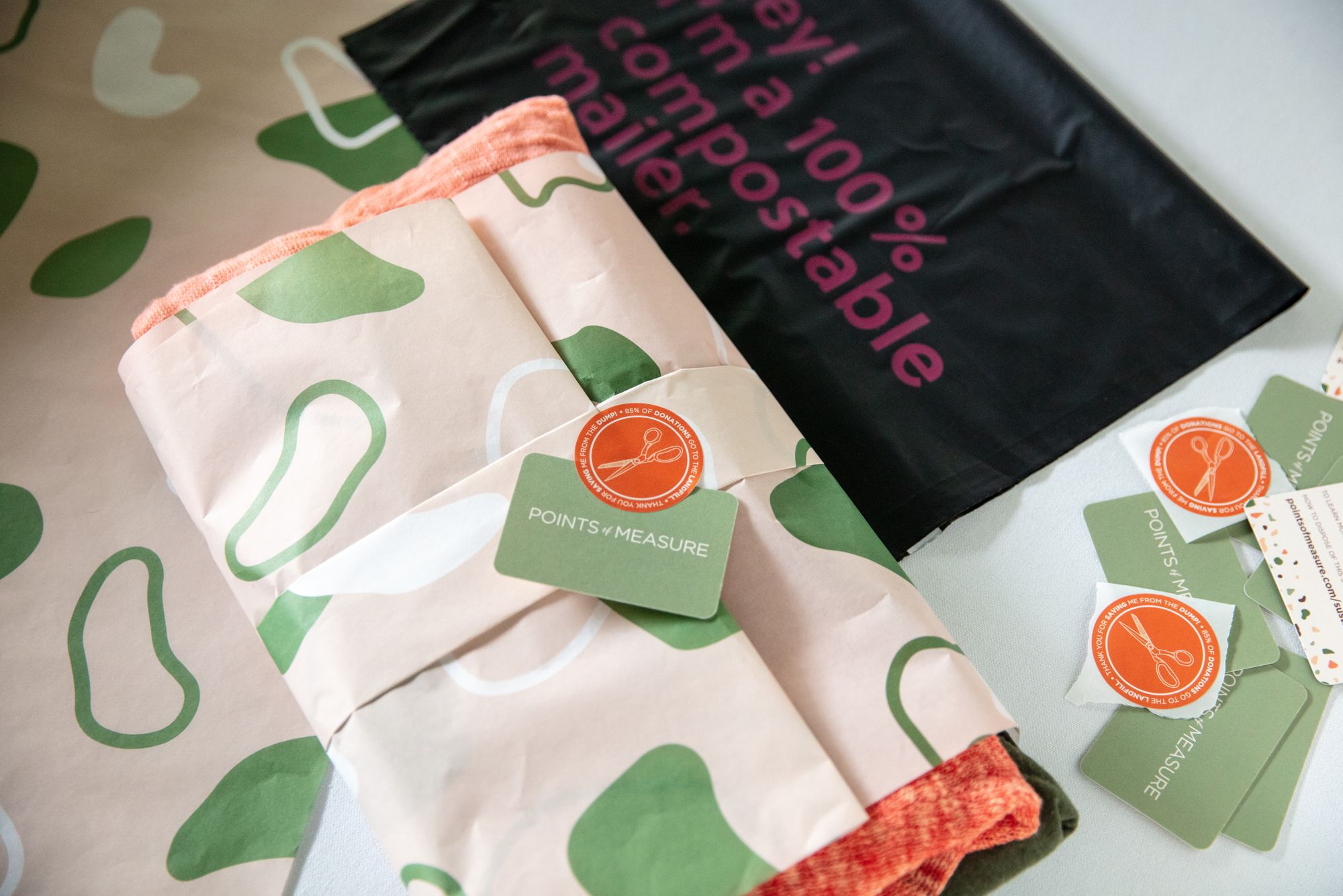 @invitocoffee
Up close and personal with @invitocoffee's noissue custom paper tape. 😍😍 Brilliant how they incorporated a symbol that means a lot to their brand. 👏 Did you know that toucans play a big role in our ecosystem? They are one of the biggest seed dispensers in the rainforest! 🌱How awesome is that? 🌟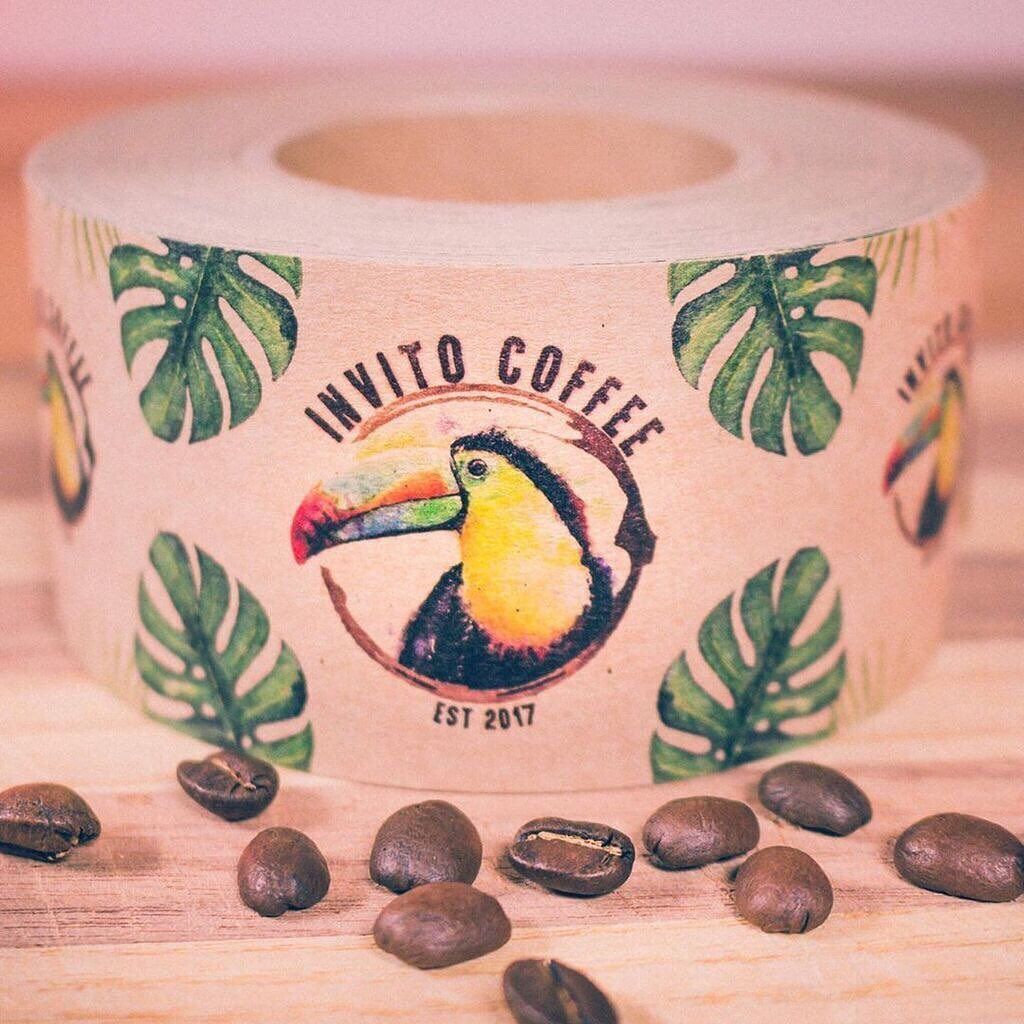 @kinsfolkshop
Kraft has such a great rustic, natural vibe to it. 🌱✨ @kinsfolkshop's kraft logo tape fits perfectly with their brand look and feel!🤩🤩 We love how this tape elevates a simple, Kraft-paper wrap.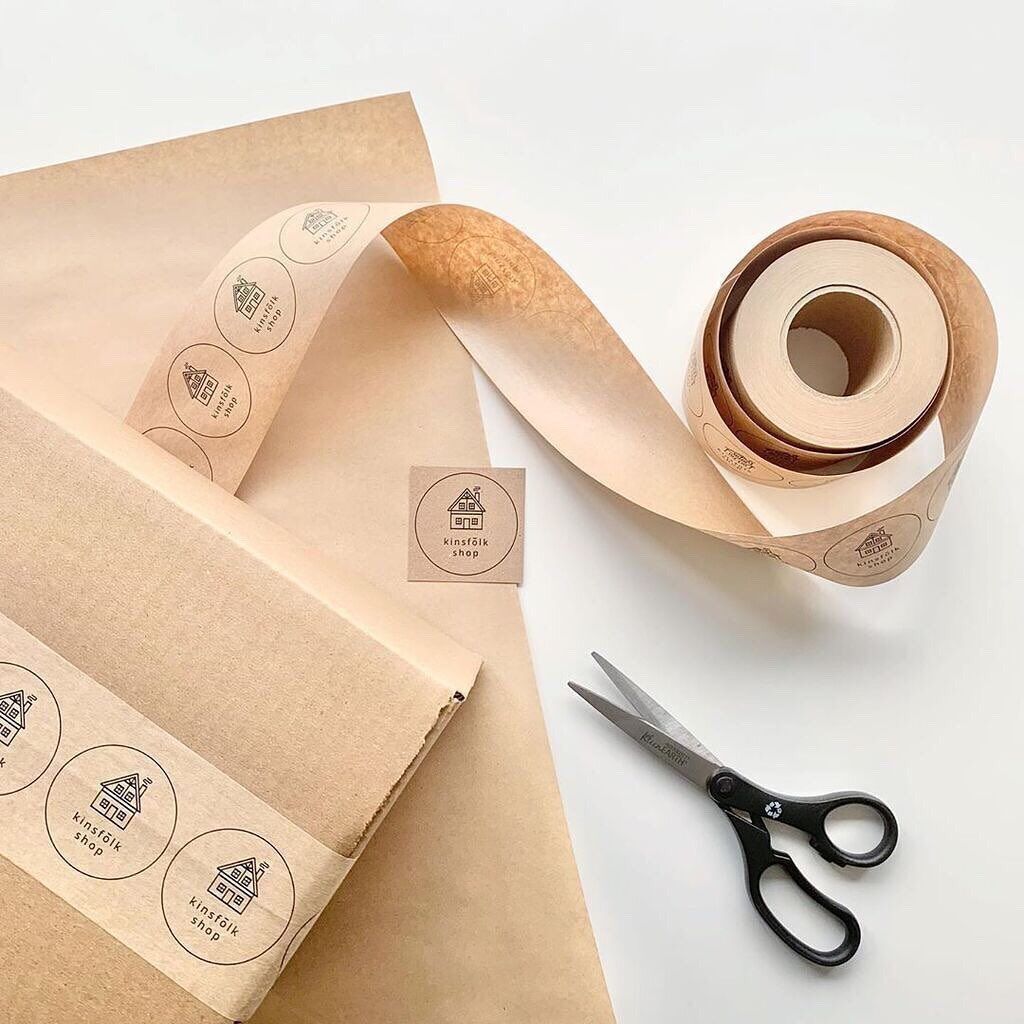 @calliandco
Another look at the square shape option for the noissue custom sticker, this time through @calliandco's lenses! 🤩🤩 We love this cheery colored combo of noissue Tissue, Tape, and Stickers! This definitely brightened our day! 🐠🌟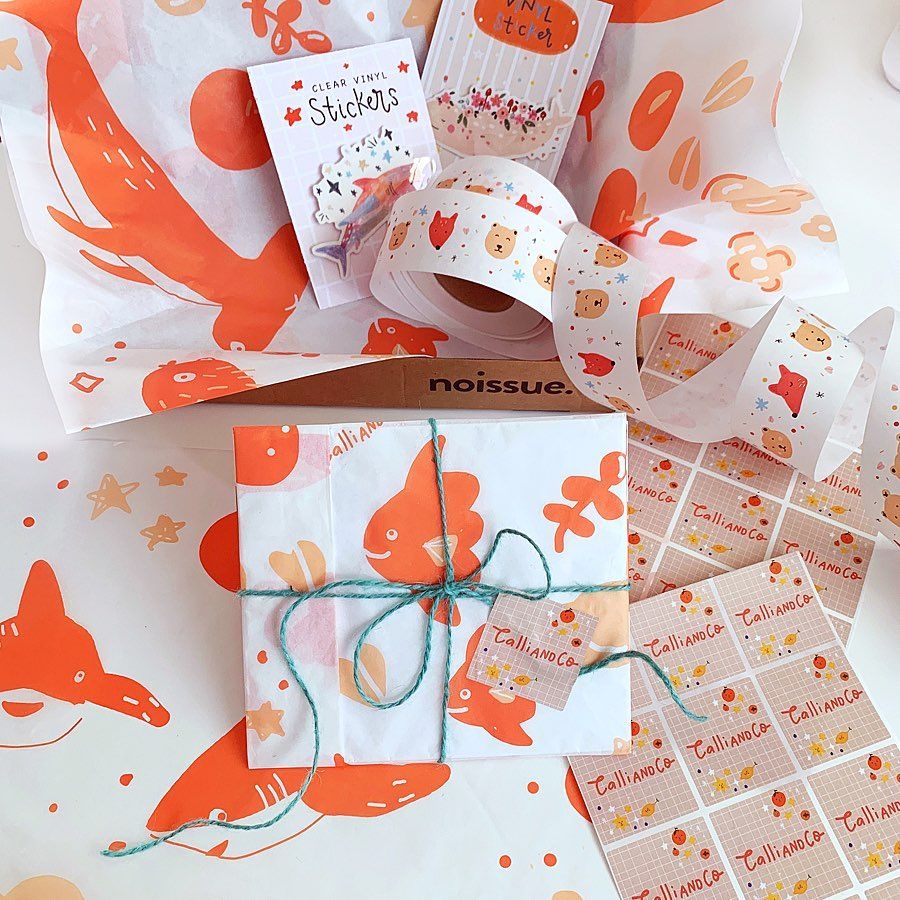 Purposeful Art with Ragon Dickard
"My biggest piece of advice for others who want to start their own business is to start small and grow from there," Ragon Dickard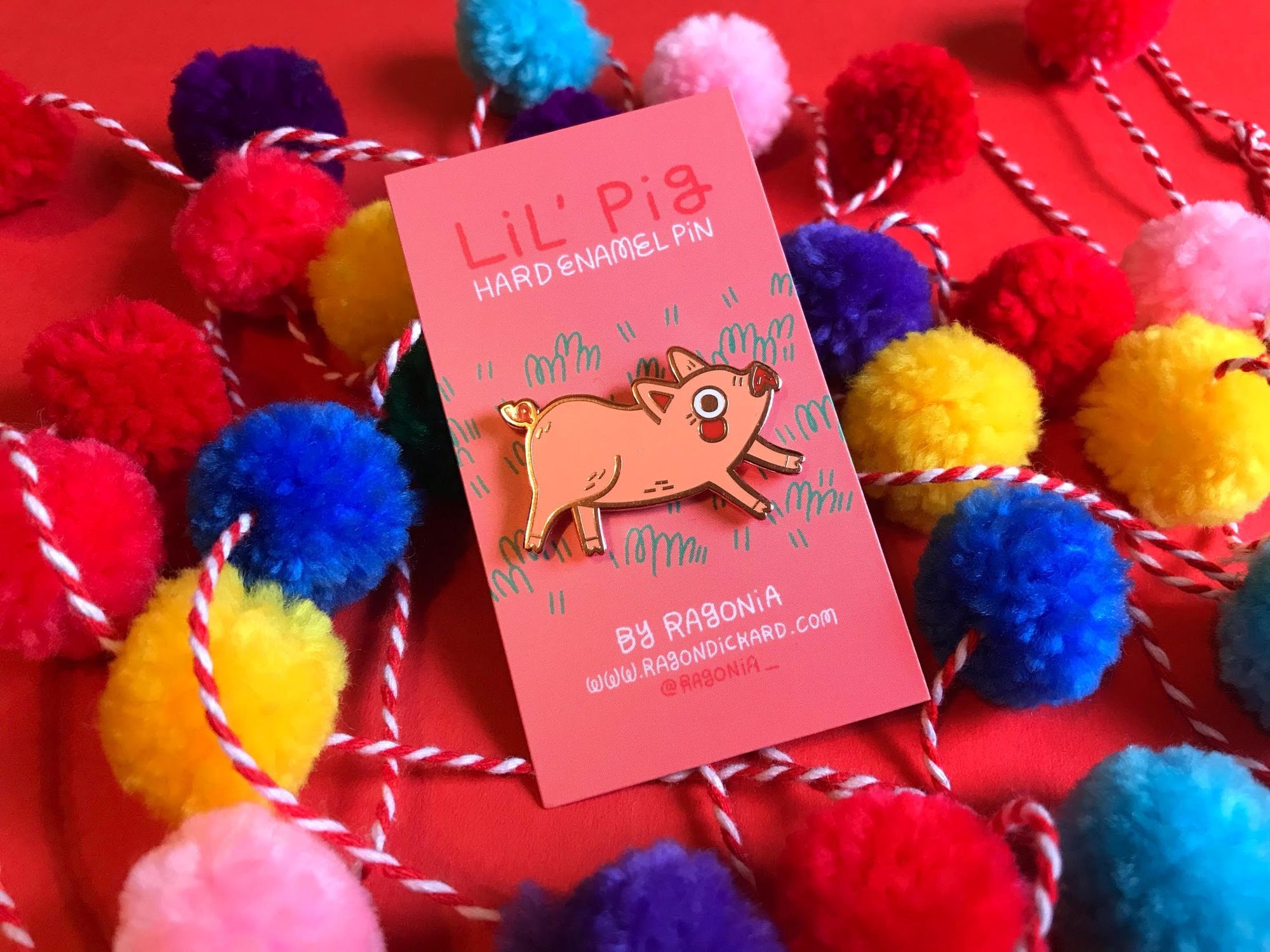 @tinanass.illustration
Everyone loves a nicely wrapped package! This lovely custom paper tape is designed by @tinanass.illustration. Our water-activated tape is a great way to add branding to any plain envelope or box!