#Artist
#noissuepackaging
Creatives: Ainsley Jane x G Designs
"I love making brands shine for who they are and what they do," Ainsley Jane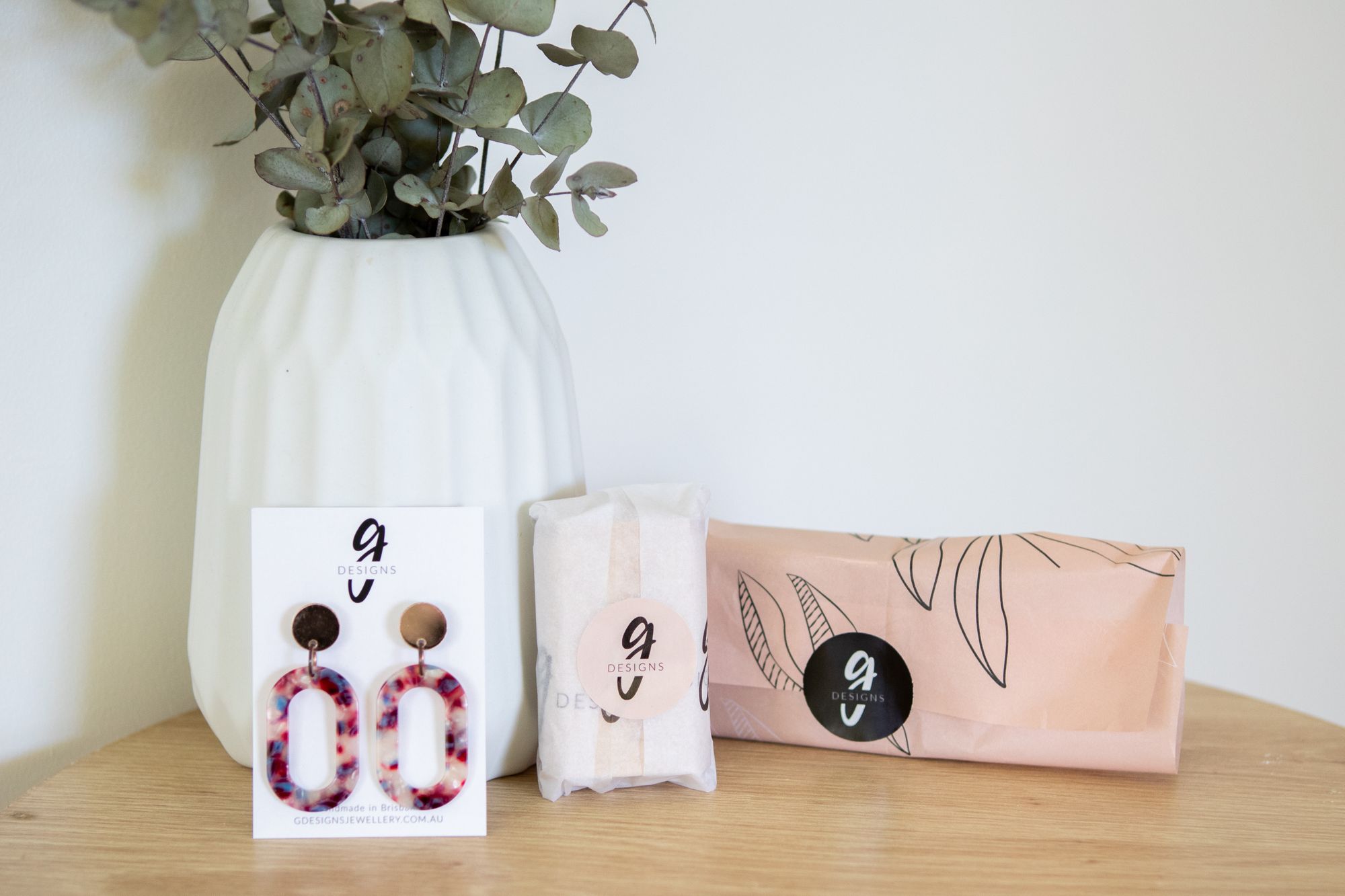 Beautiful Patterns and Playful Designs with Black Lamb Studio
"From the beginning, my vision has been simple: To make the world a more colorful place and to make people smile with my playful designs." Isabel, founder of Black Lamb Studio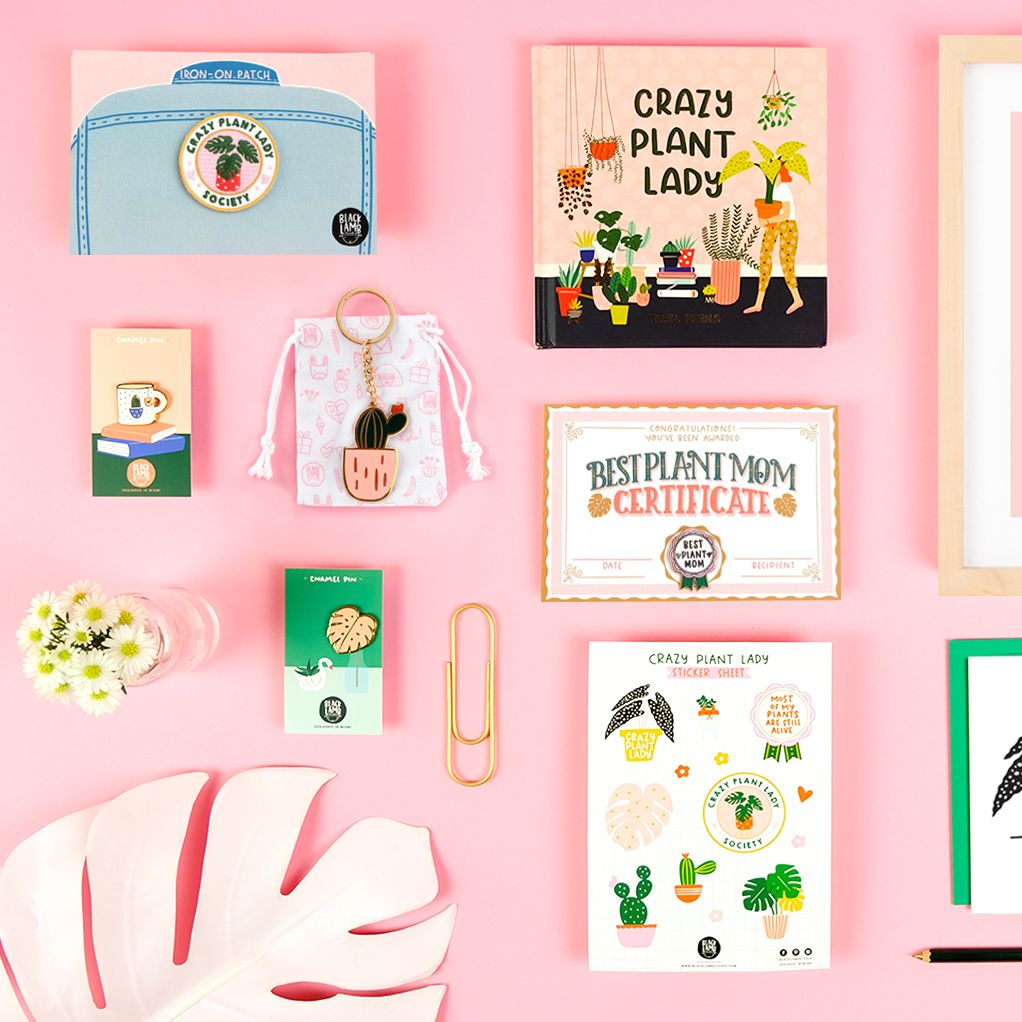 Getting into Print: How to get Published as a Creative
Getting a book printed is a big achievement for any designer, but the process to publishing can be tricky. Here's our guide on how to do it.
Marinski Heartmades: Passionate About Clay
"We play fair – with people and the environment. Our vision is to keep traditional craftsmanship alive, to inspire and support local manufacturers and community," Marina Marinksi of Marinski Heartmades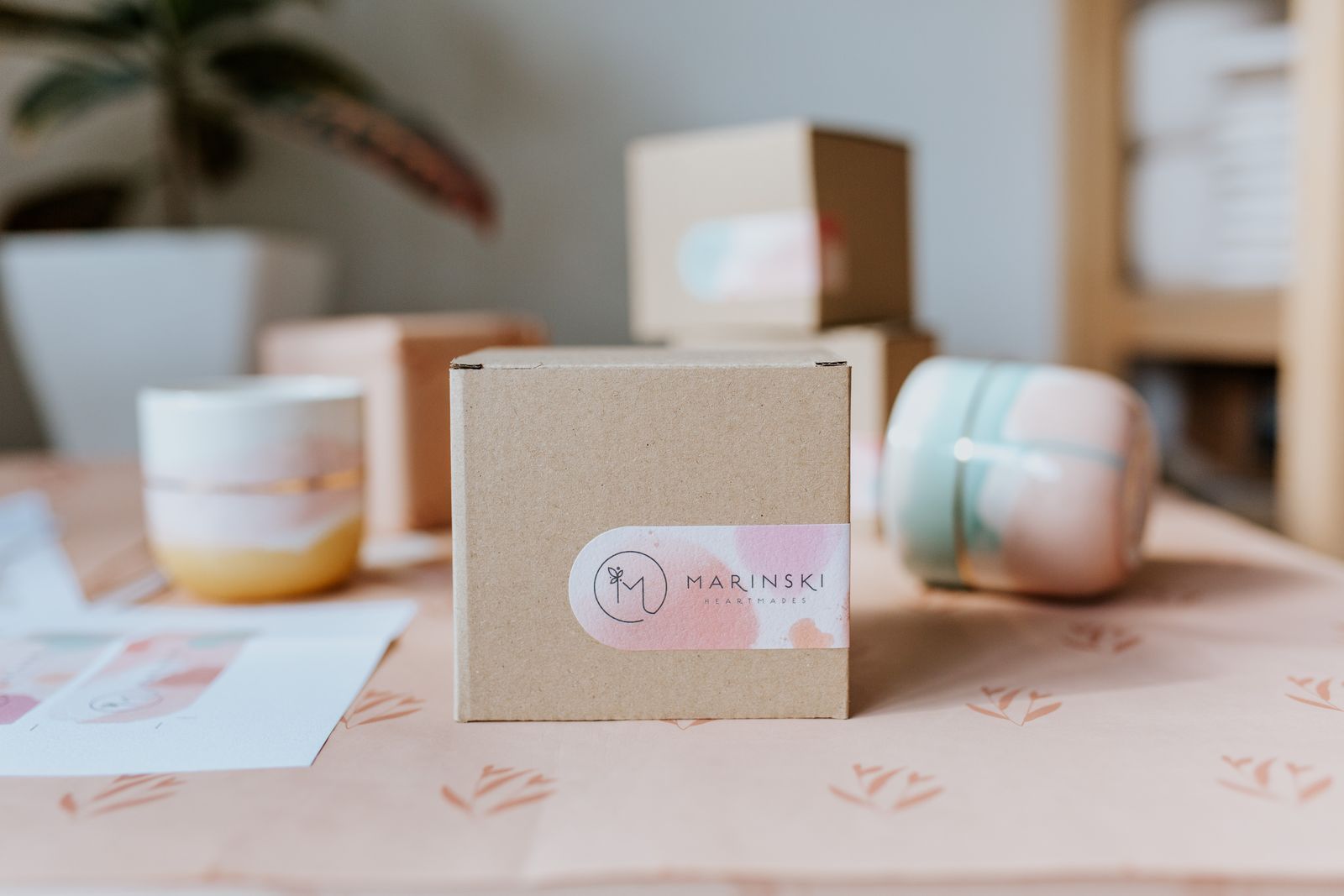 Peace of Mind and Boho Vibes with Monica's Porch
"I am a big advocate for mental health and honestly we are not going to have a sound mind if our world isn't well," Monica Garcia of Monica's Porch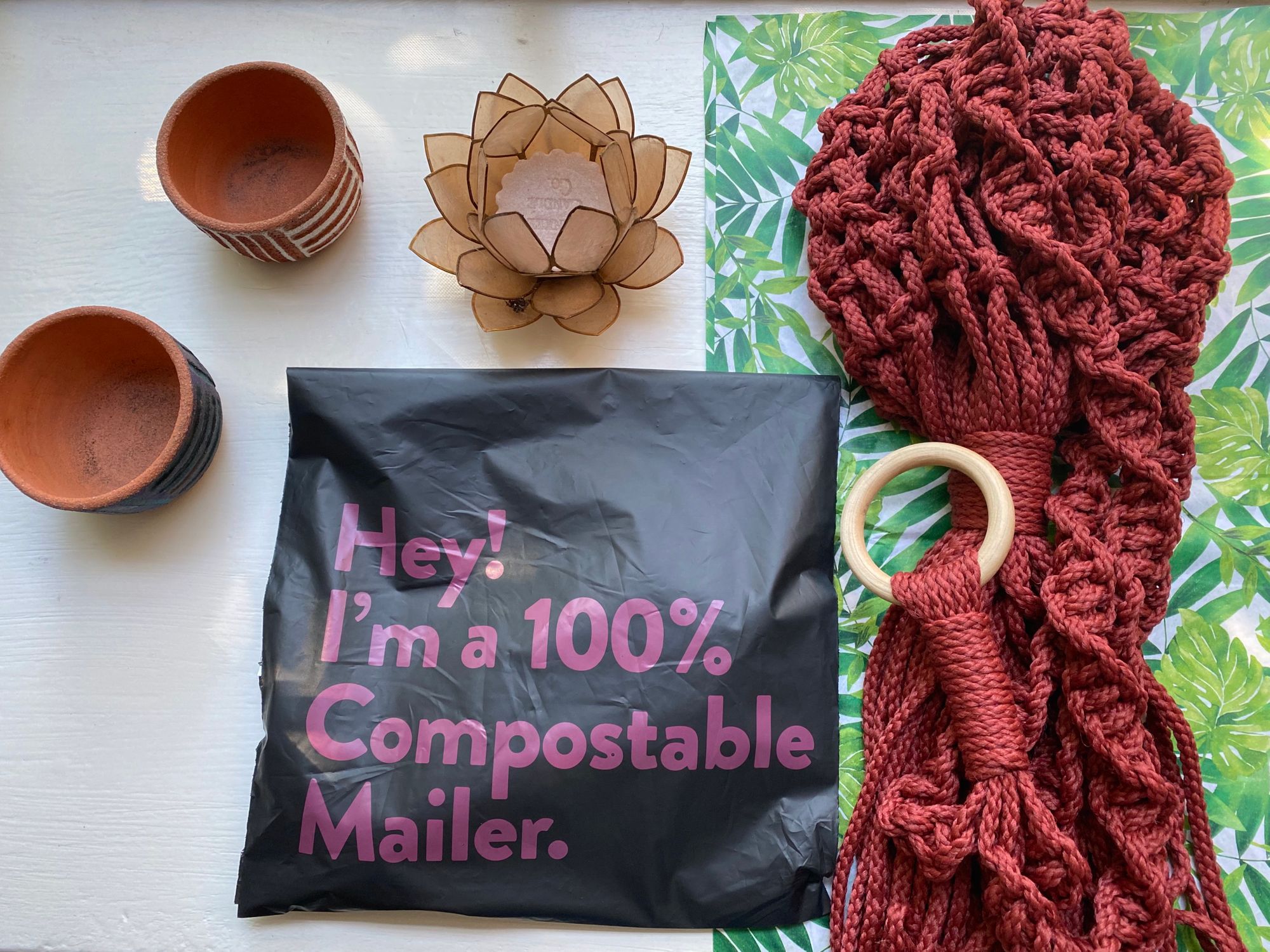 Sassy Embroidered Goods with The Idle Hands Club
"...being scared is good. It just means you care a lot about what you're doing." Alisse, founder of The Idle Hands Club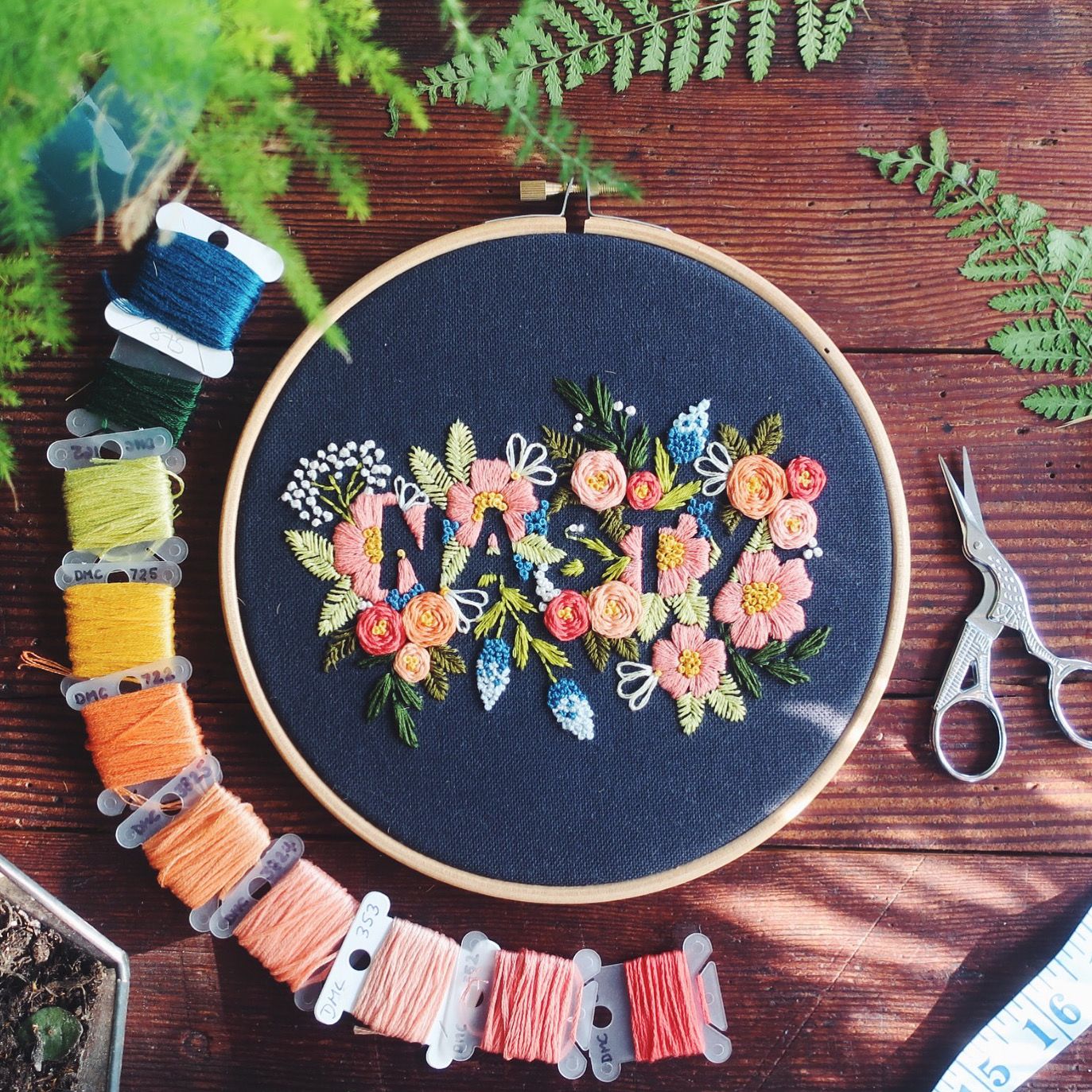 Creatives: Amarie Design Co. x Love Cultivated
"The stories that clients share about the 'why' behind their businesses, and the heart and soul of their vision keeps me endlessly inspired," Anna Williams of Amarie Design Co.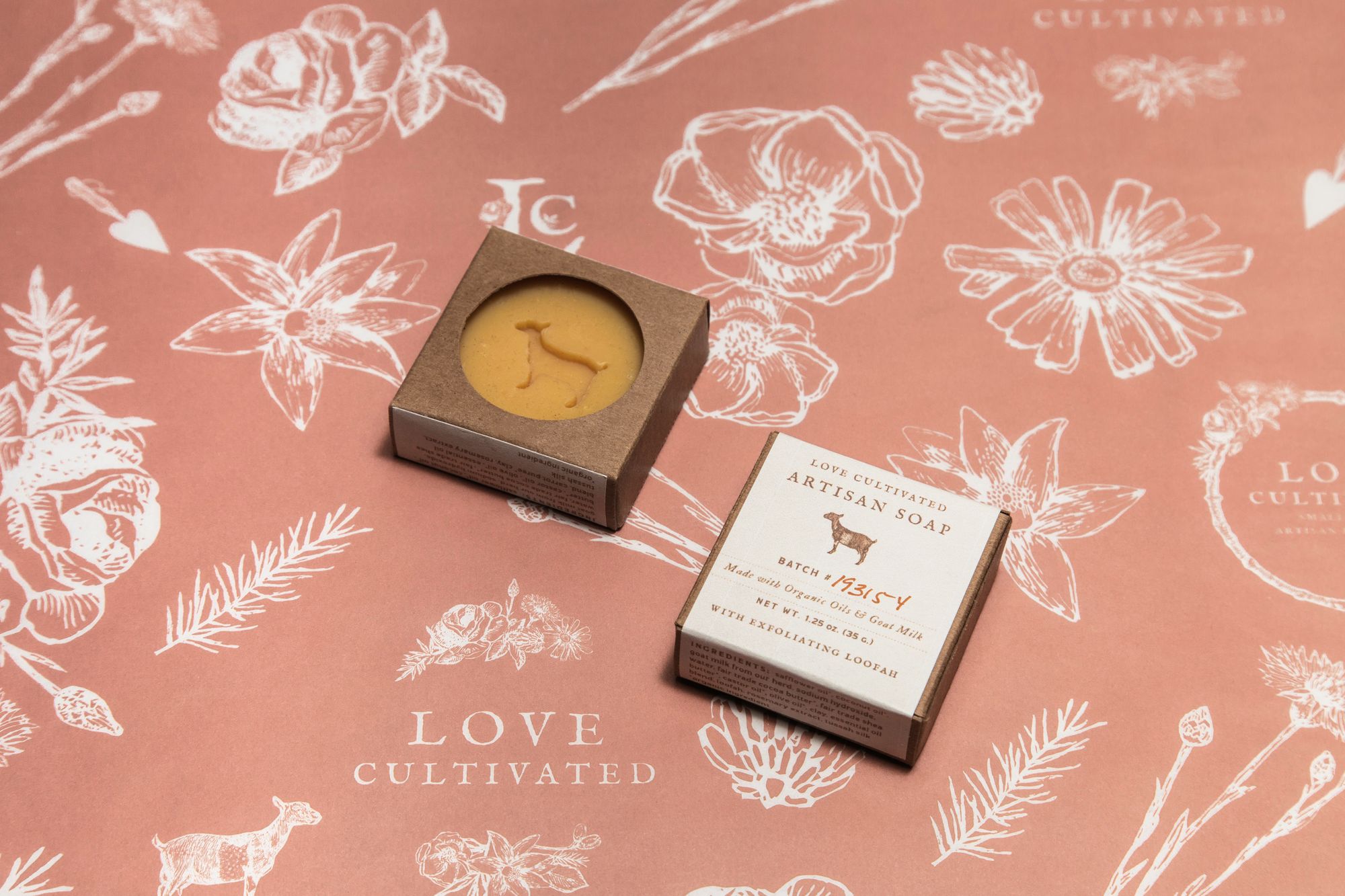 Blissful, Lighthearted Flora and Fauna Illustrations with Jaune Pop
"Jaune Pop is simply an extension of my way of being and seeing life. And that's probably why it's never a chore for me to spend time in my business," Marie-Anne of Jaune Pop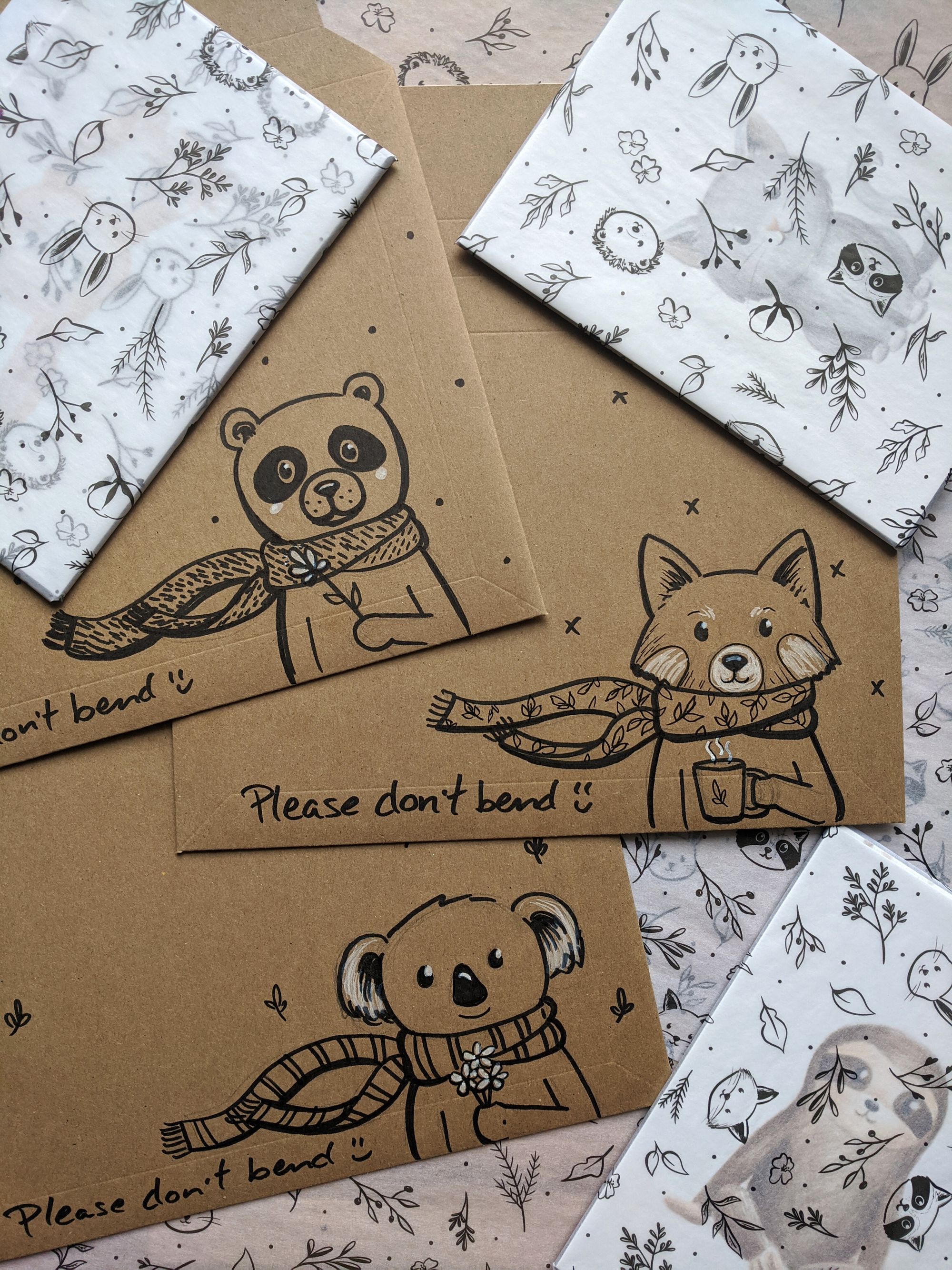 Immortalizing Travel Memories Through Illustrations with Fox Burrow Designs
"I also would love to be as sustainable a business as possible, because it is our job to make sure there is a healthy world for our kids to explore and if I can do my part, I absolutely will," Emily Barrett of Fox Burrows Designs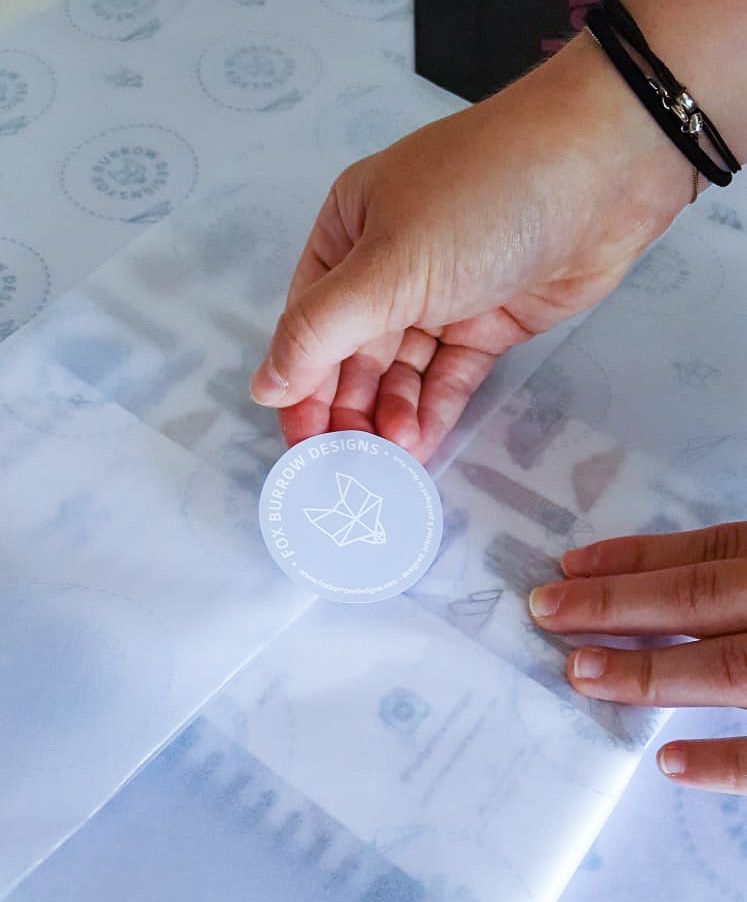 Randi Reed: Bringing a Little Magic to Paper
"My love for art and the joy that it brings me is what keeps moving me forward," Randi Reed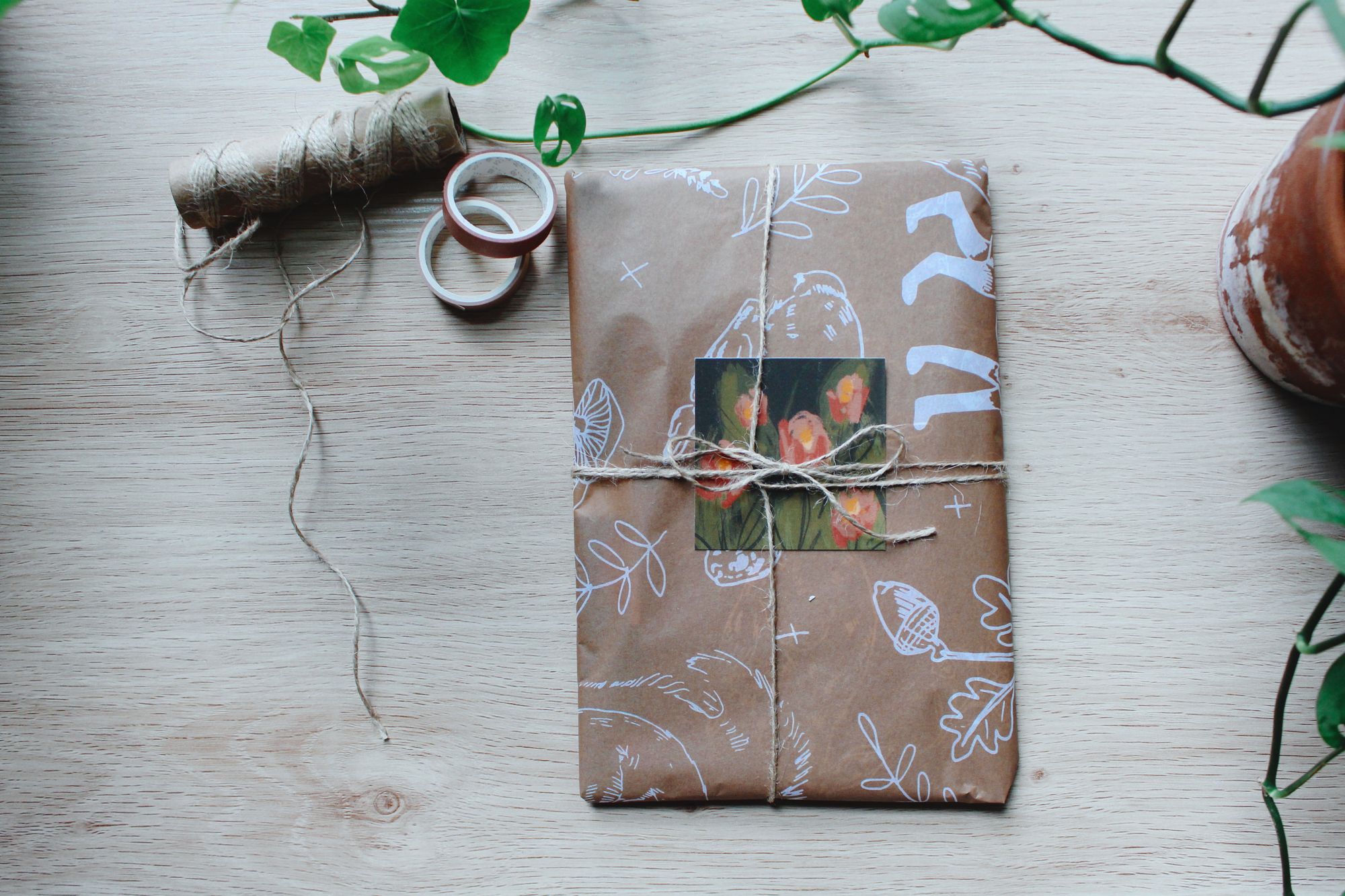 @littlerayofsunflower
We love a coordinated design and the use of a core brand icon/motif✨✨ Love the contrast of color with the pastel purple and clay red. 💕 @littlerayofsunflower is truly a ray of sunshine! ☀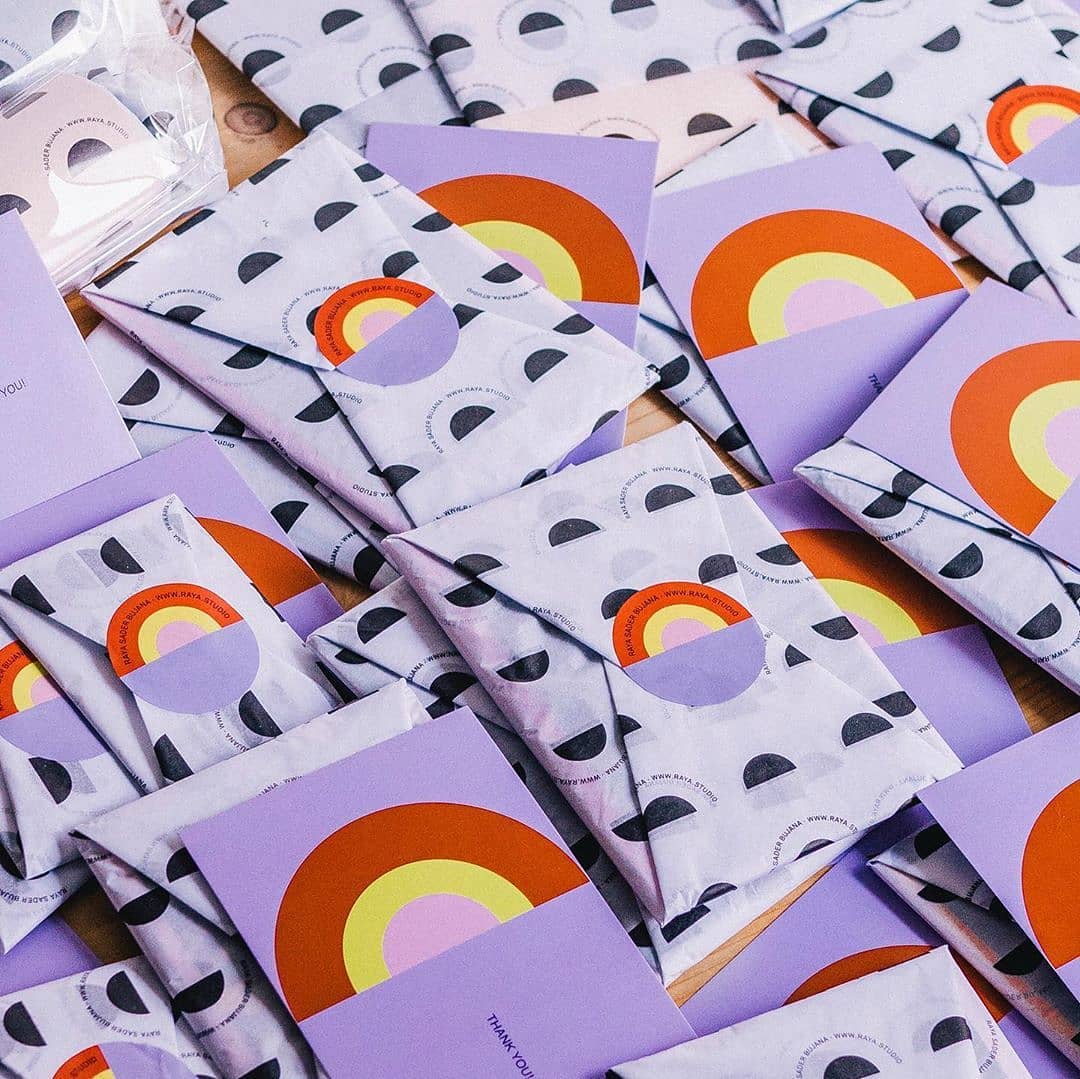 Creatives: Monique Hope x Camp Grounds Tamworth
"People say that they come to us for the good vibes and bloody good coffee," Monique Hope of Camp Grounds Tamworth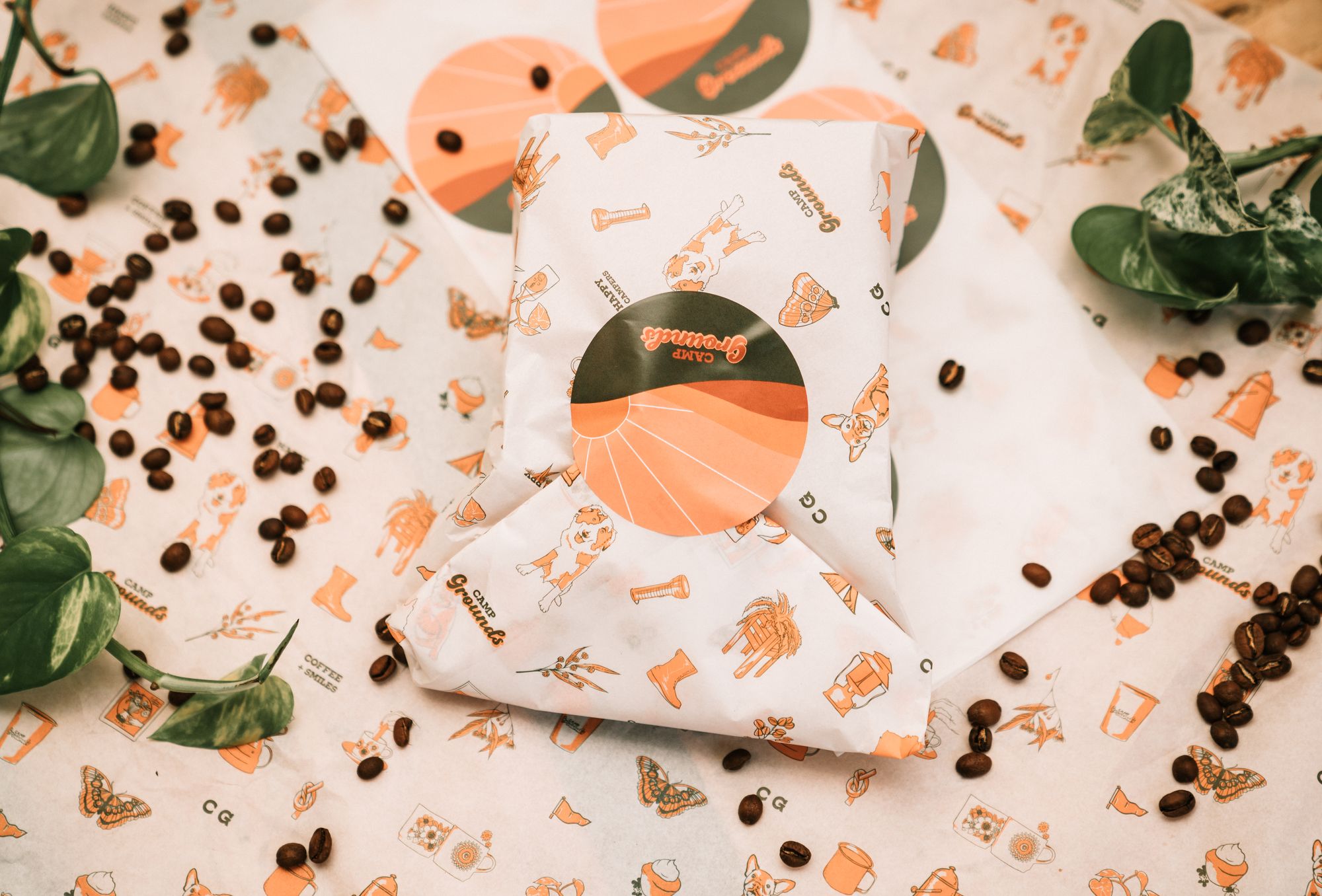 Abbey Sy: "Always Be Creating"
"It has always been part of my goal to make art accessible to more people and running a shop is one of the things I've always loved doing since I was a teenager," Abbey Sy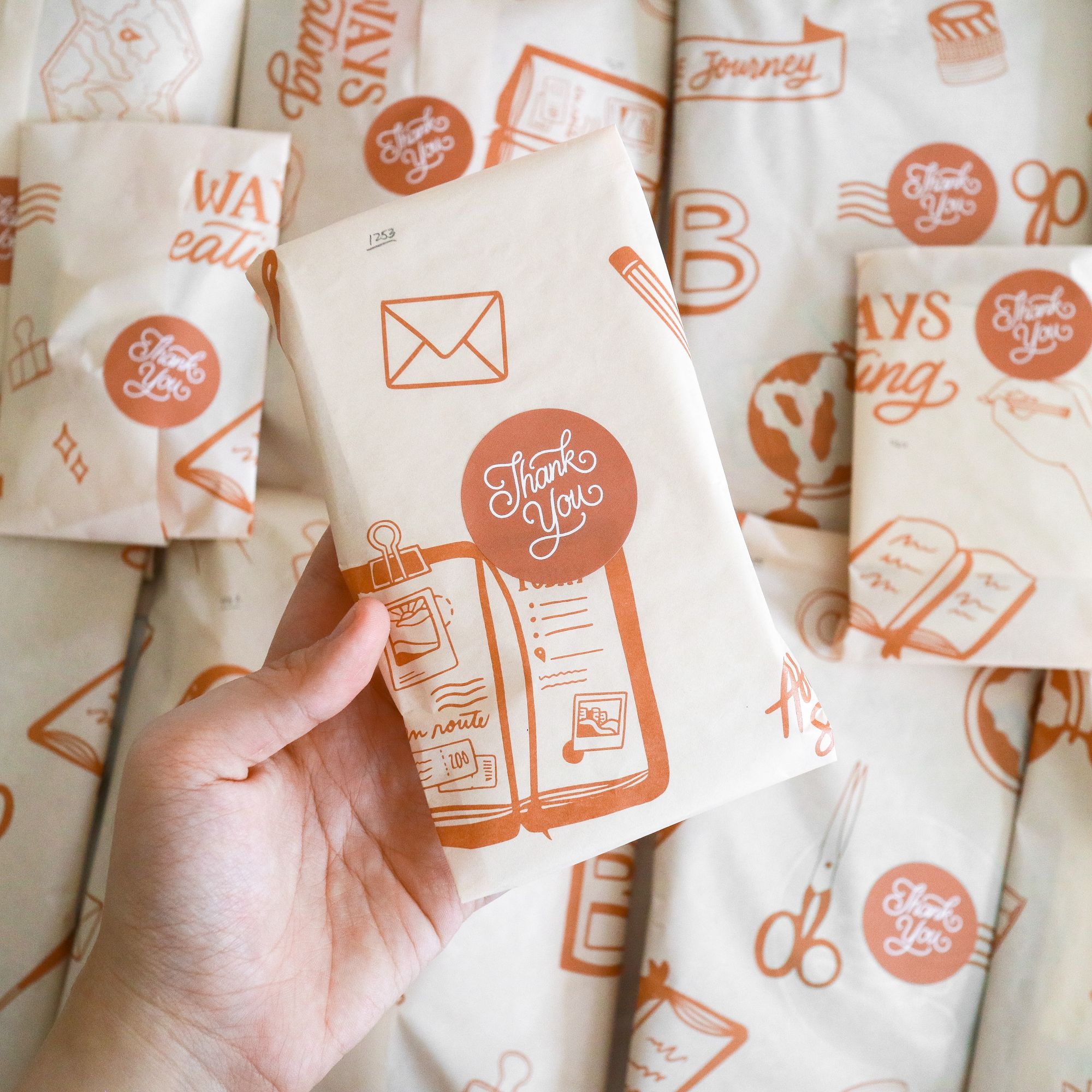 Chasing Kawaii Dreams with Rainbowholic
"I believe that "kawaii" makes the world a happier place," Kaila Ocampo, co-founder of Rainbowholic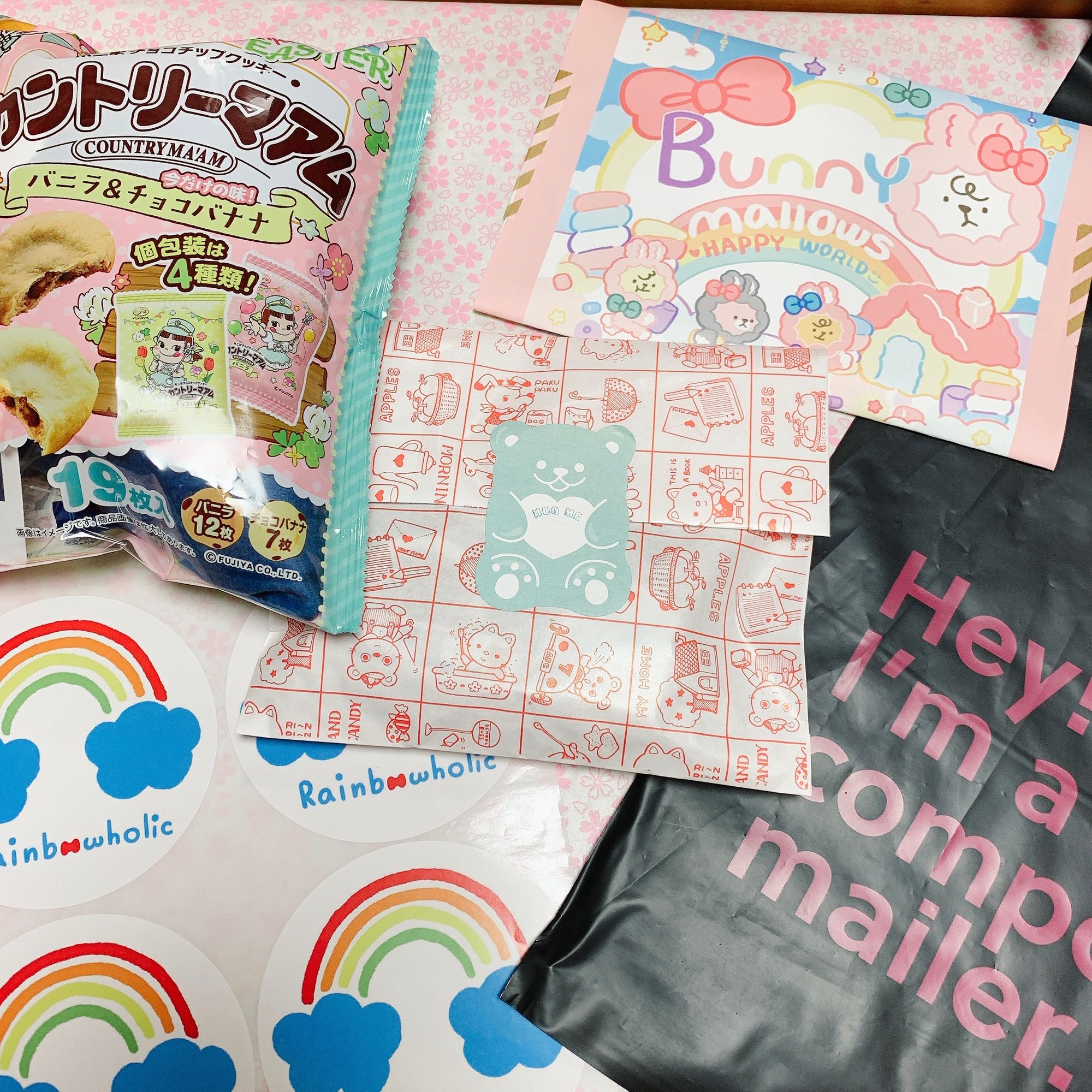 Creatives: Henry Slaughter x Laundry Day
"I get inspired by great usability, readability and experience paired with something visually attractive," Henry Slaughter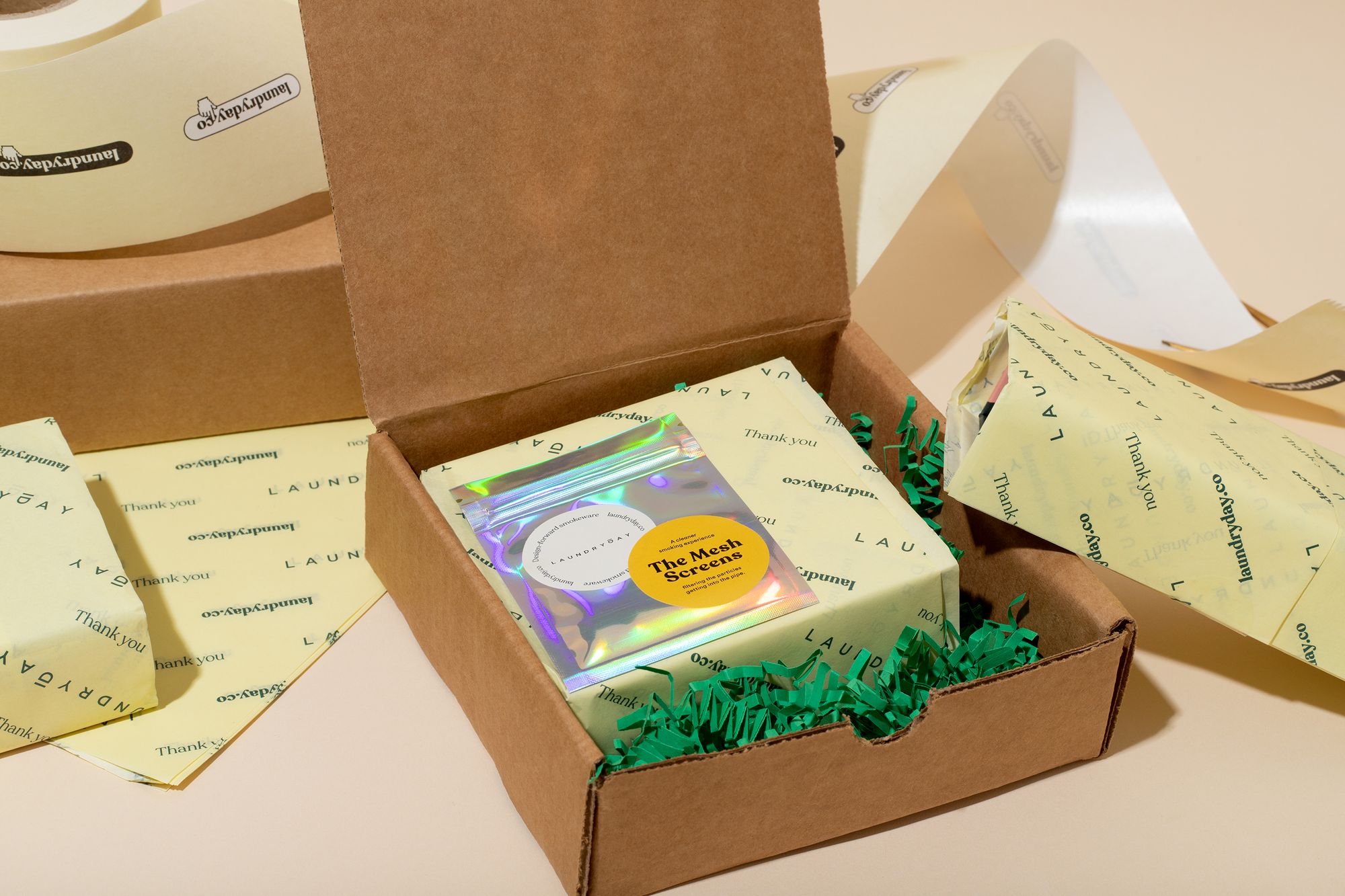 Daydreams and Watercolour Flowers with Anna Lau
"I've always believed you can achieve anything you want if you want it enough." Anna Lau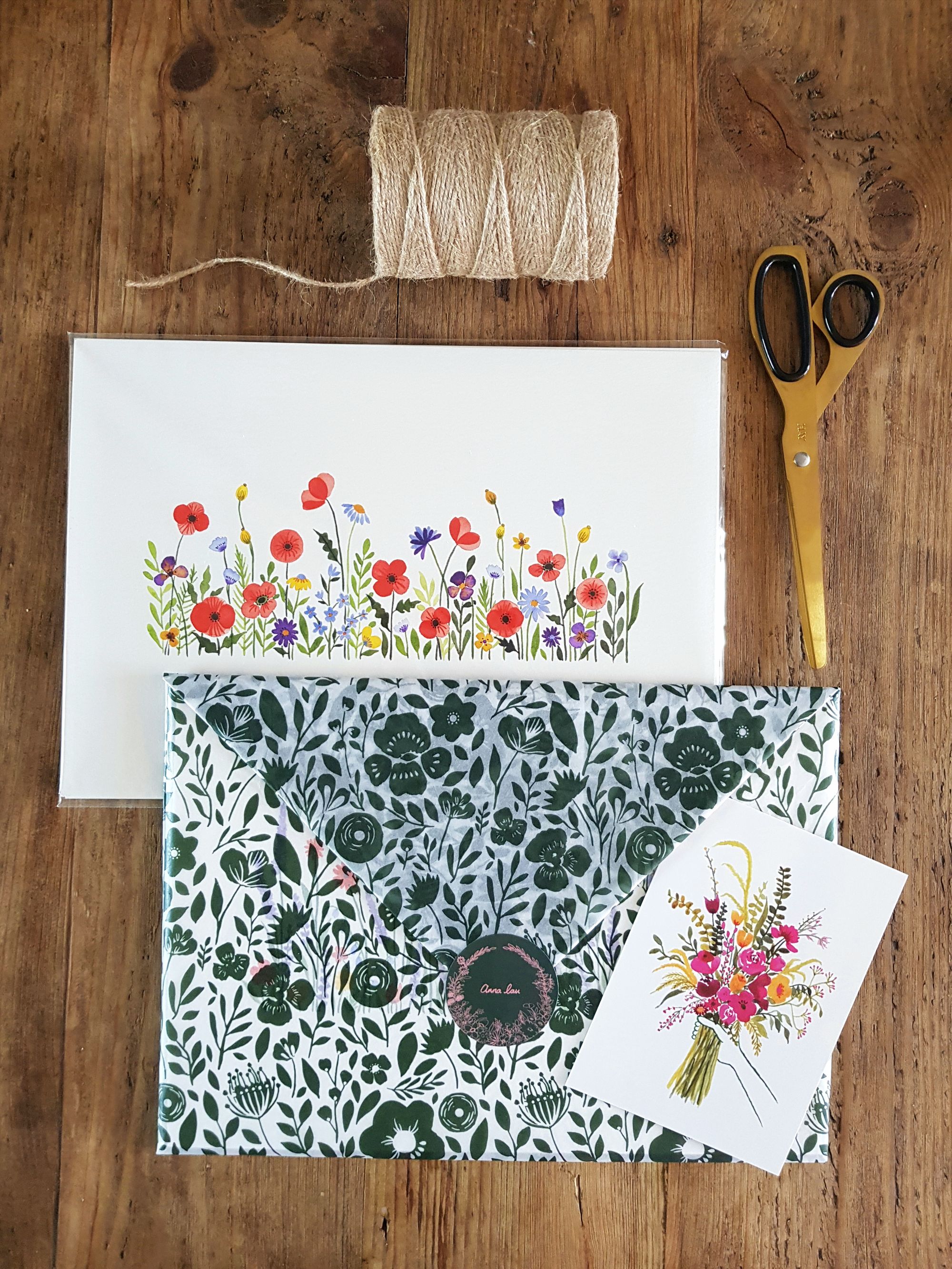 @lovelyscripture
We love this matching custom noissue tissue and paper tape from @lovelyscripture. 😍😍 We love the use of white, making this a one-color design! 🎁 Cool how it's neatly wrapped and finished off with a twine. ⭐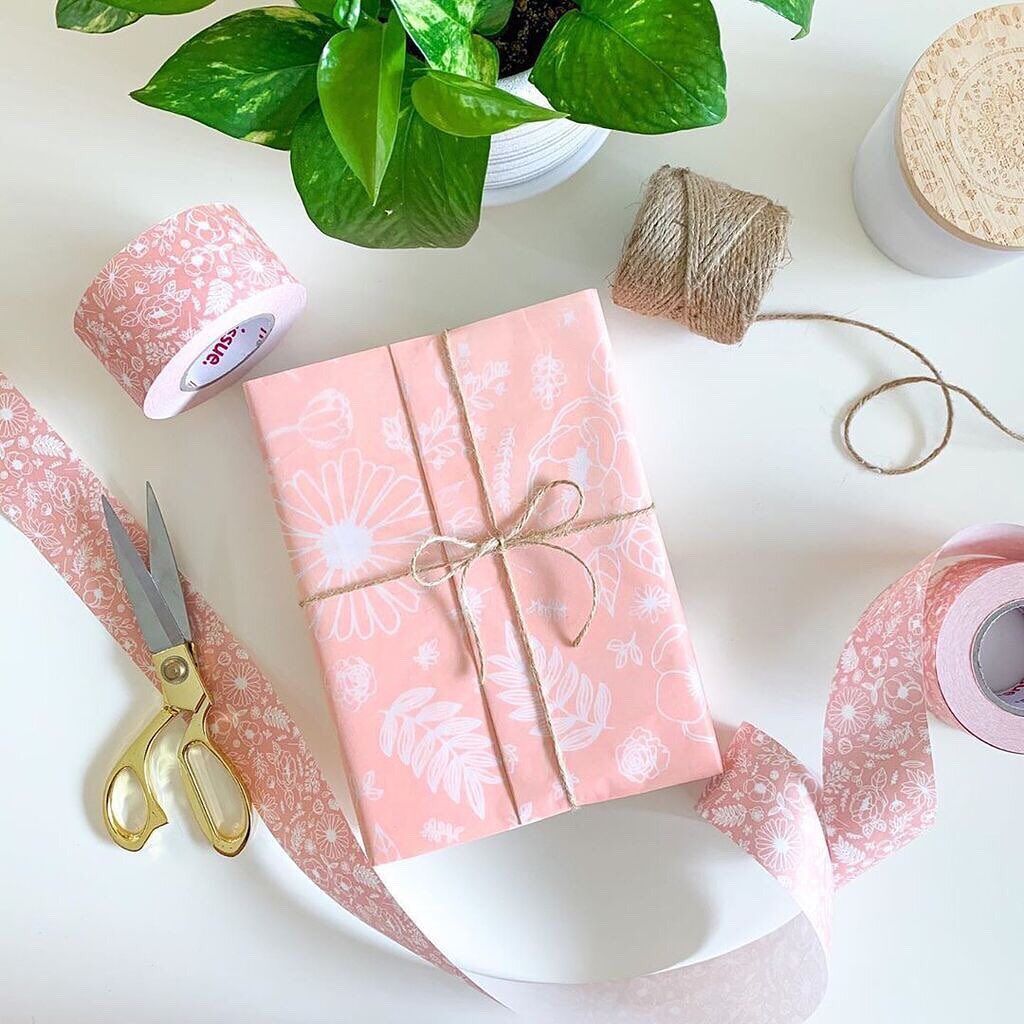 @kasvei
We're so sssssssmitten with @kasvei's 8x8cm noissue custom Stamp! 🐍💕 Love the fine details in this design. ✨✨ noissue Stamps come with a soy-based ink pad too. 🤩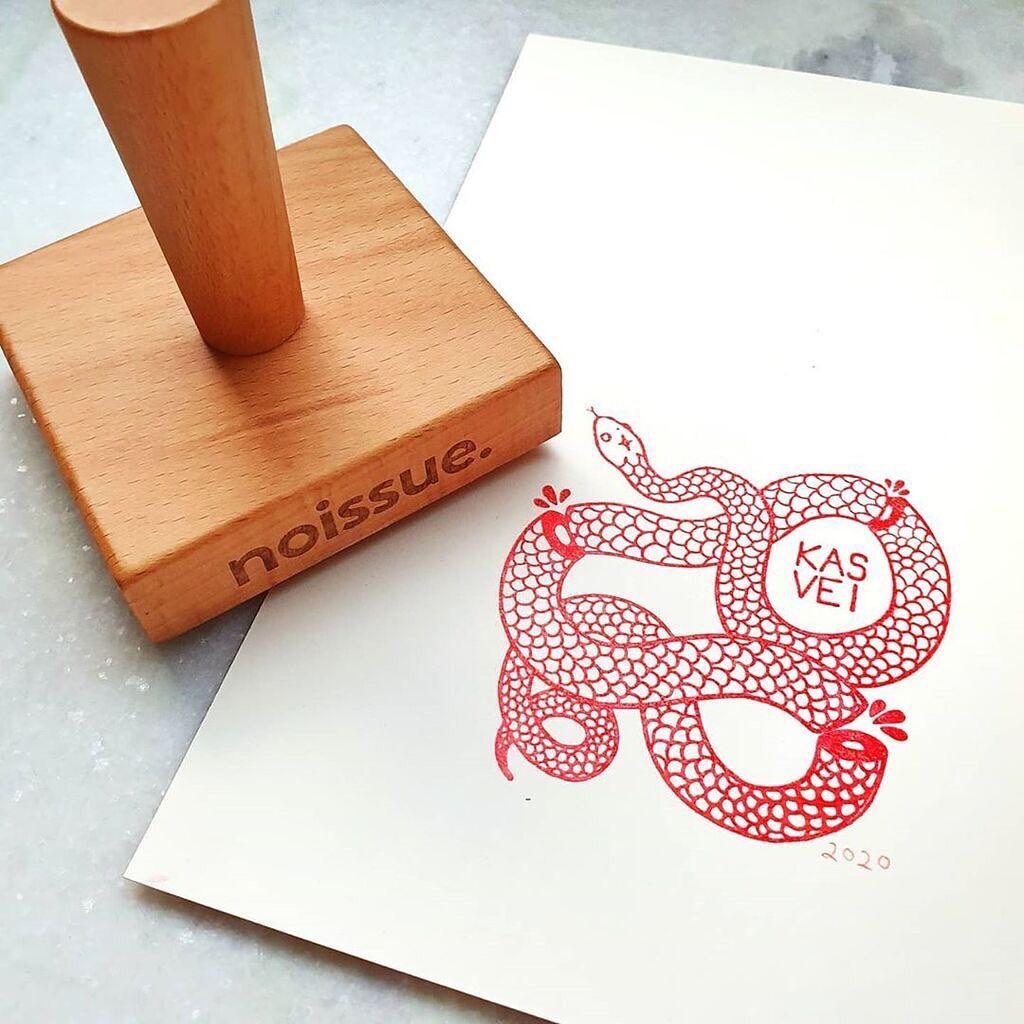 Calming Illustrations with Milka Sukno
"I love to imagine the way in which my costumer is going to open the package and find a detail from the beginning, a part of me in his order," Milka Sukno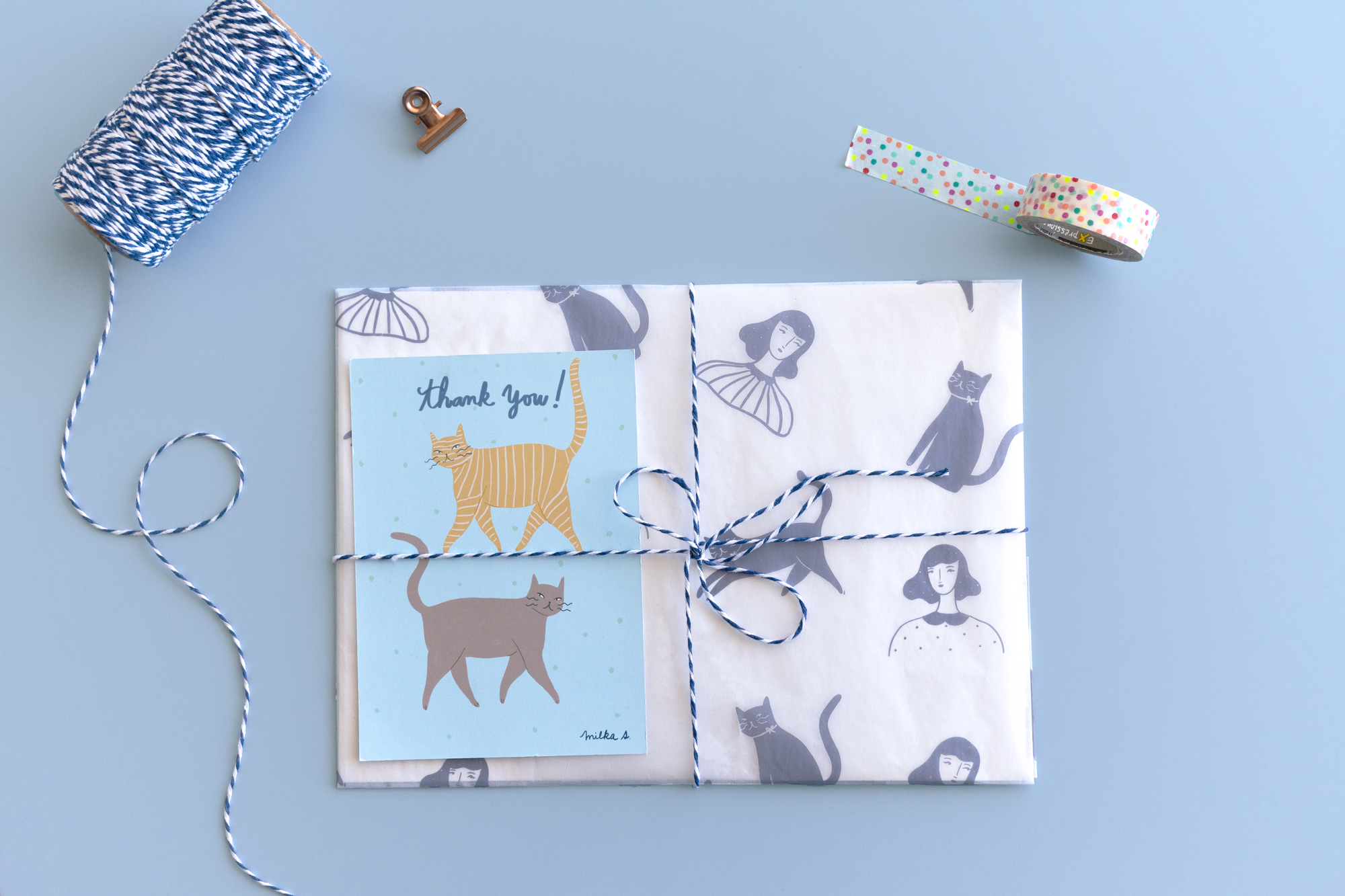 Creatives: Amy Design Co. x Maison Frida
"My brand vision is adventurous, playful, and authentic. These principles help guide my design and also influence my client work," Amy Young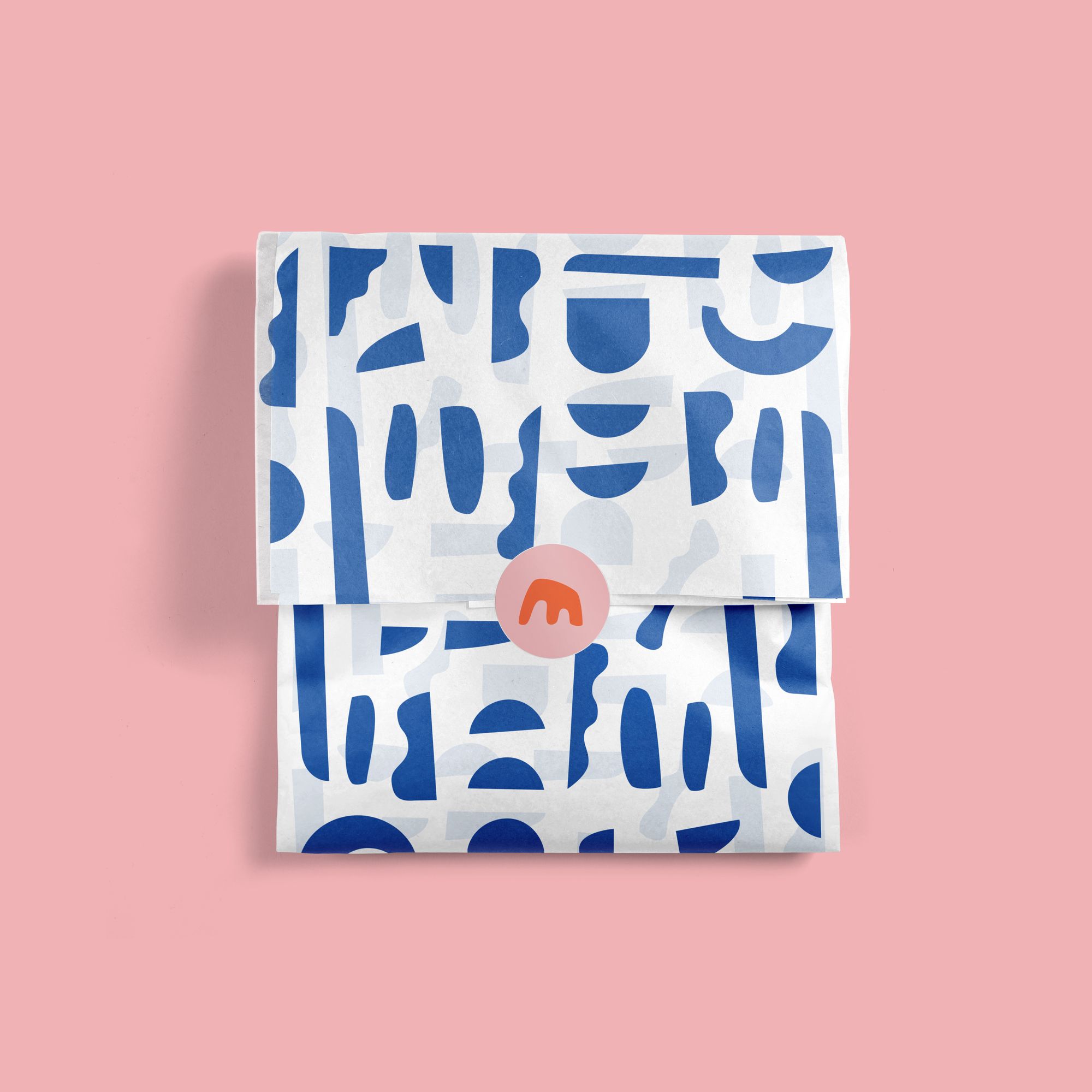 Jewelry that Screams Individuality with Strange Magic Shop
"Sometimes, maintaining who you are, by wearing a certain pair of earrings, or putting your favorite pin on your backpack can make all the difference at the end of the day," Adele Pentland, Creator of Strange Magic Shop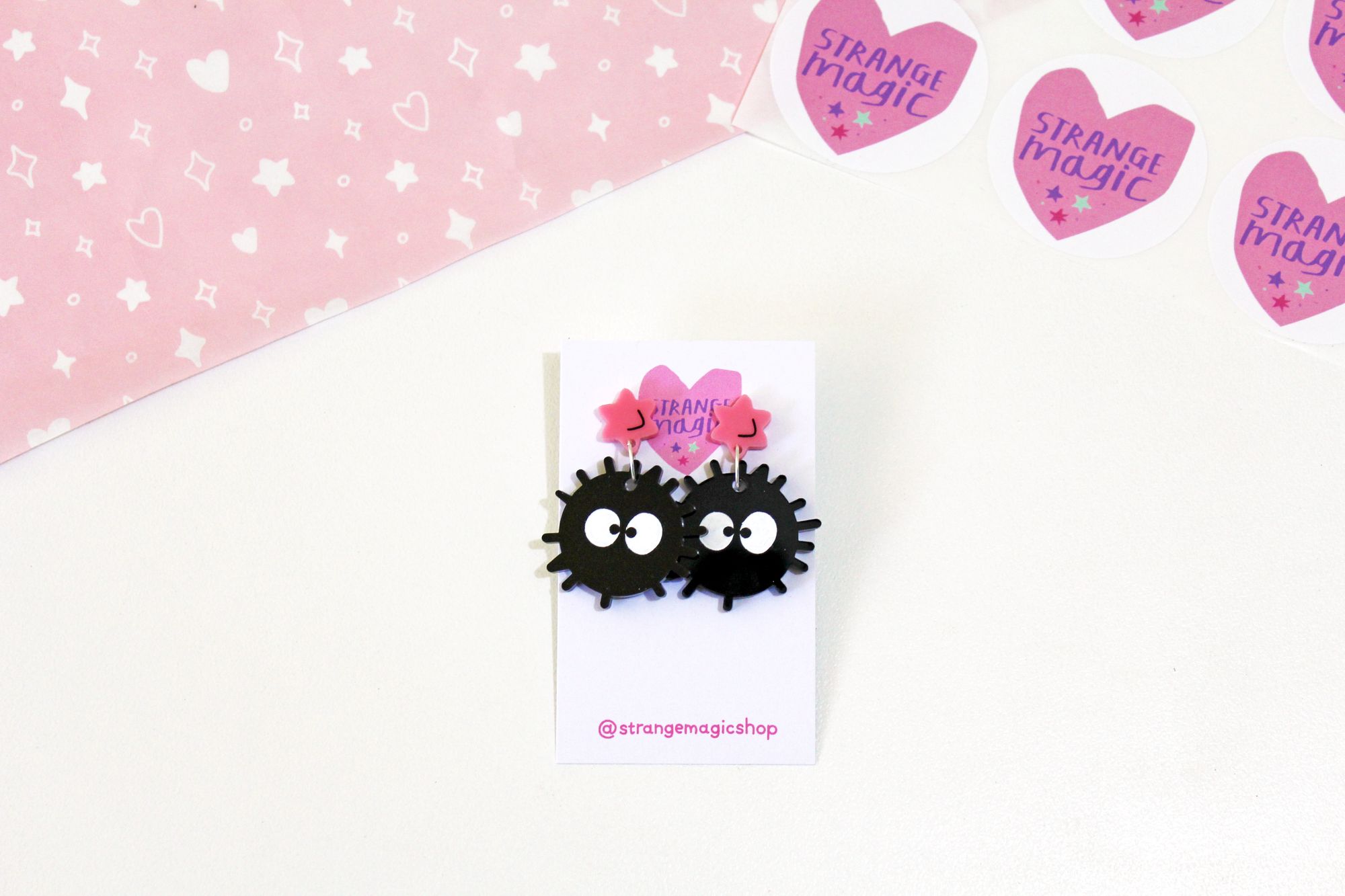 @shazserene
How gorgeous is this detailed noissue custom stickers by @shazserene?! ✨✨ We are absolutely mesmerized by how enchanting this combination of the sea and the sky looks like in their design. 🐋🌙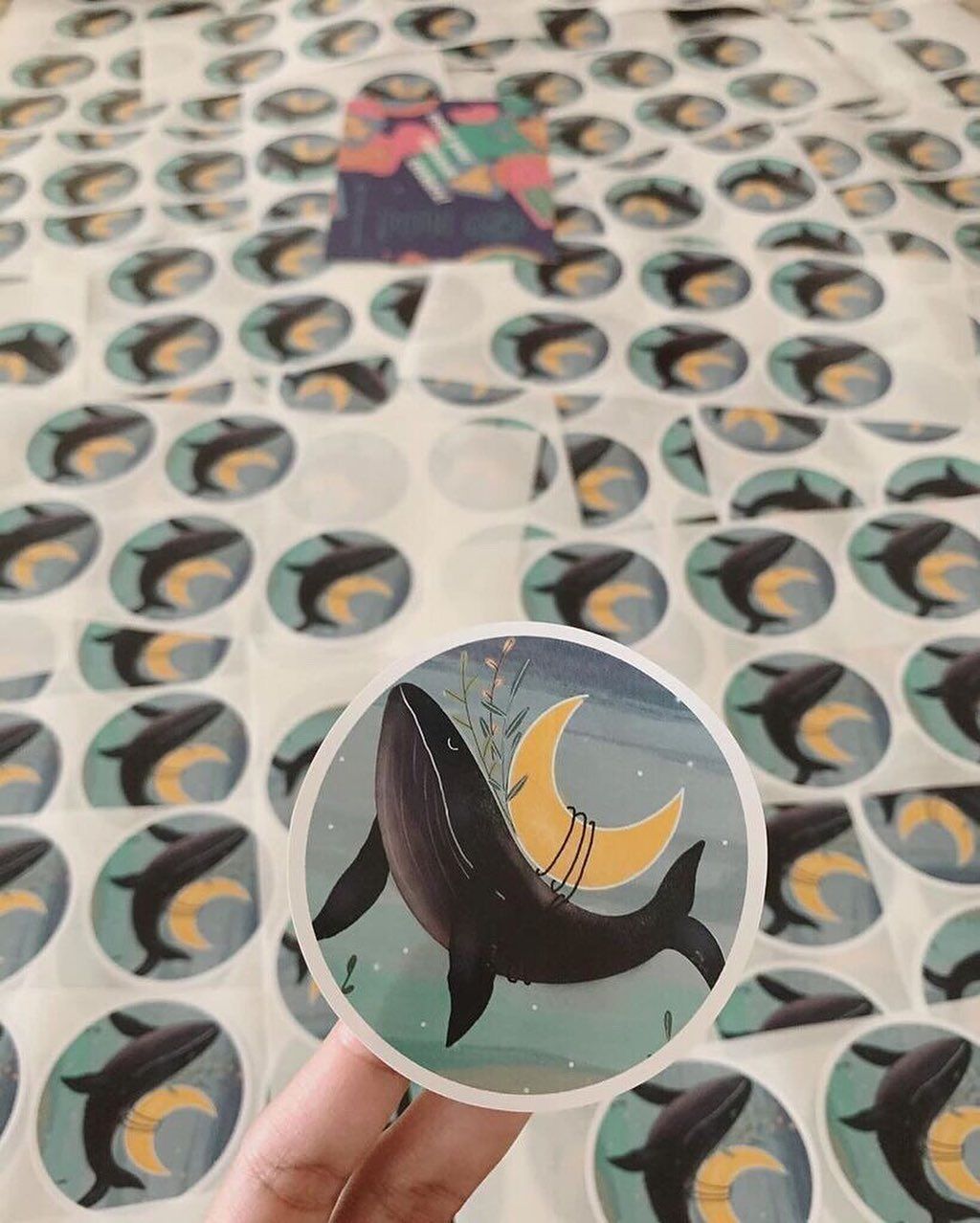 Creatives: Lauren Martin x Eat.Me.Do
"To me, visual storytelling is best when you can capture a feeling without spelling it out," Lauren Martin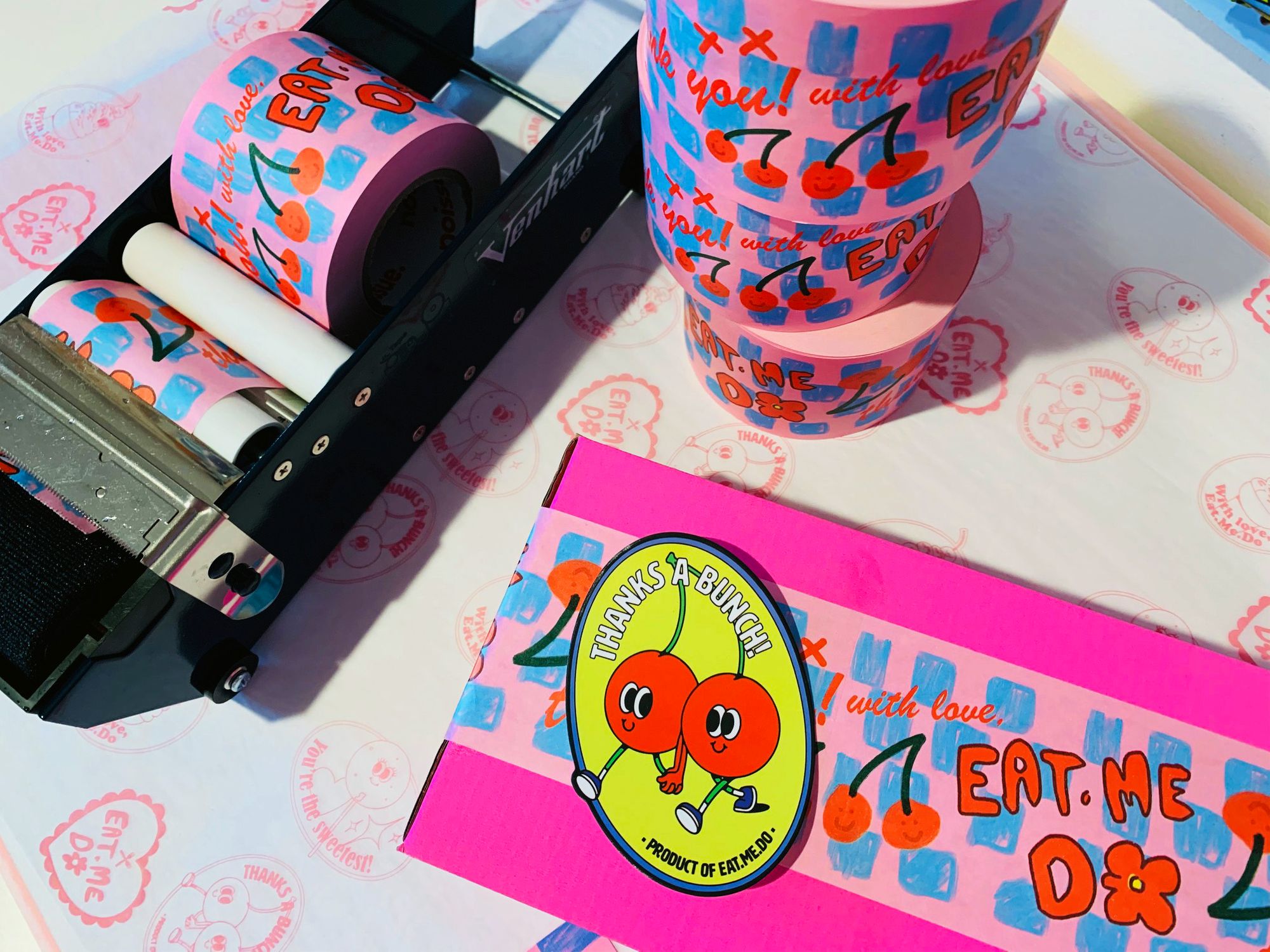 Creatives: Kelsey Davis x Sewrella Yarn
"I'm inspired by my travels to warm, sandy places; palm trees swaying in the wind, cocktail in hand – just a relaxed lifestyle." Kelsey Davis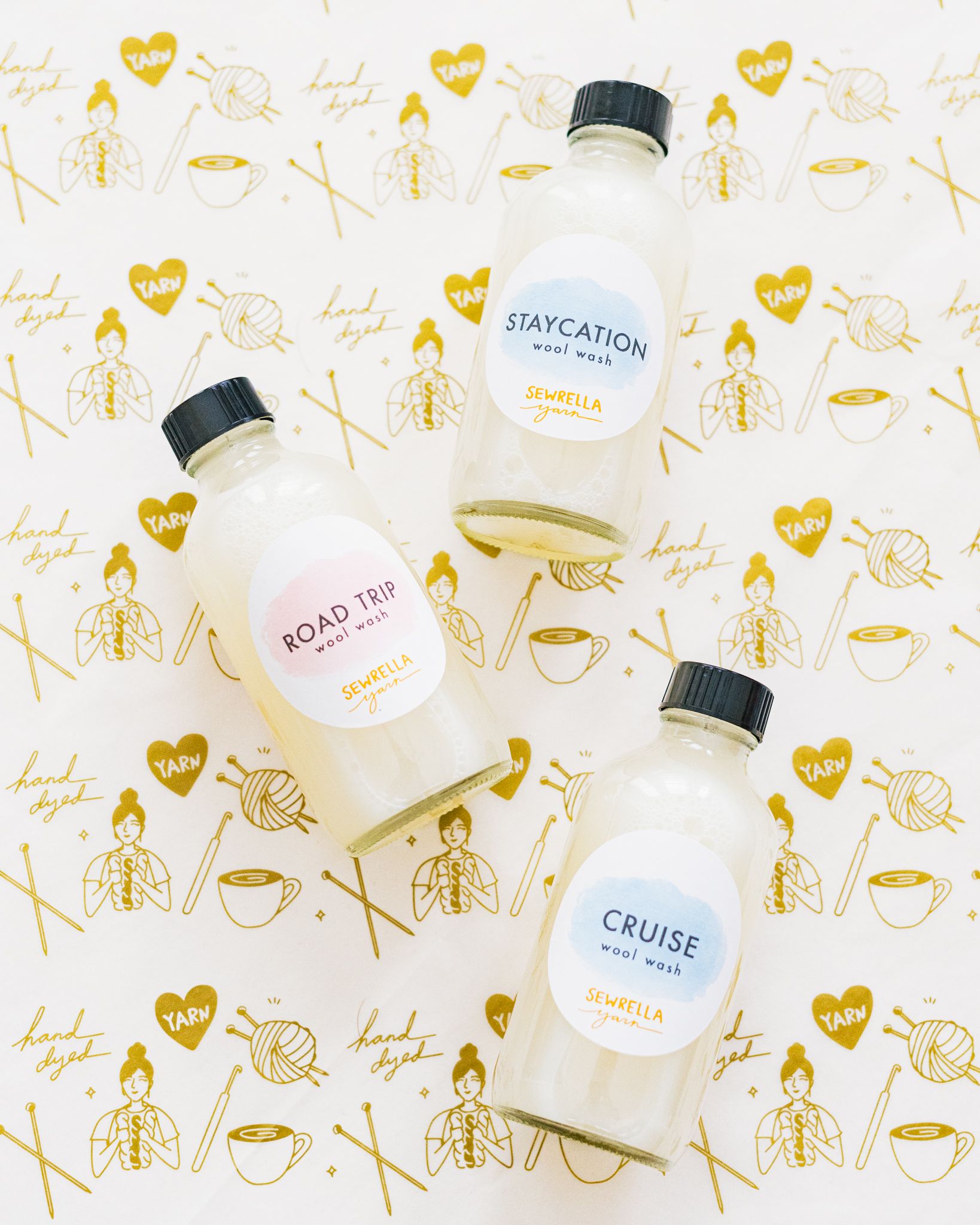 @simply_katy
The noissue Cards are perfect for any occasion you'd like to celebrate. ✨✨ @simply_katy left some blank space on the back of her design so she can write a personalized note. 🤗 How sweet! 💕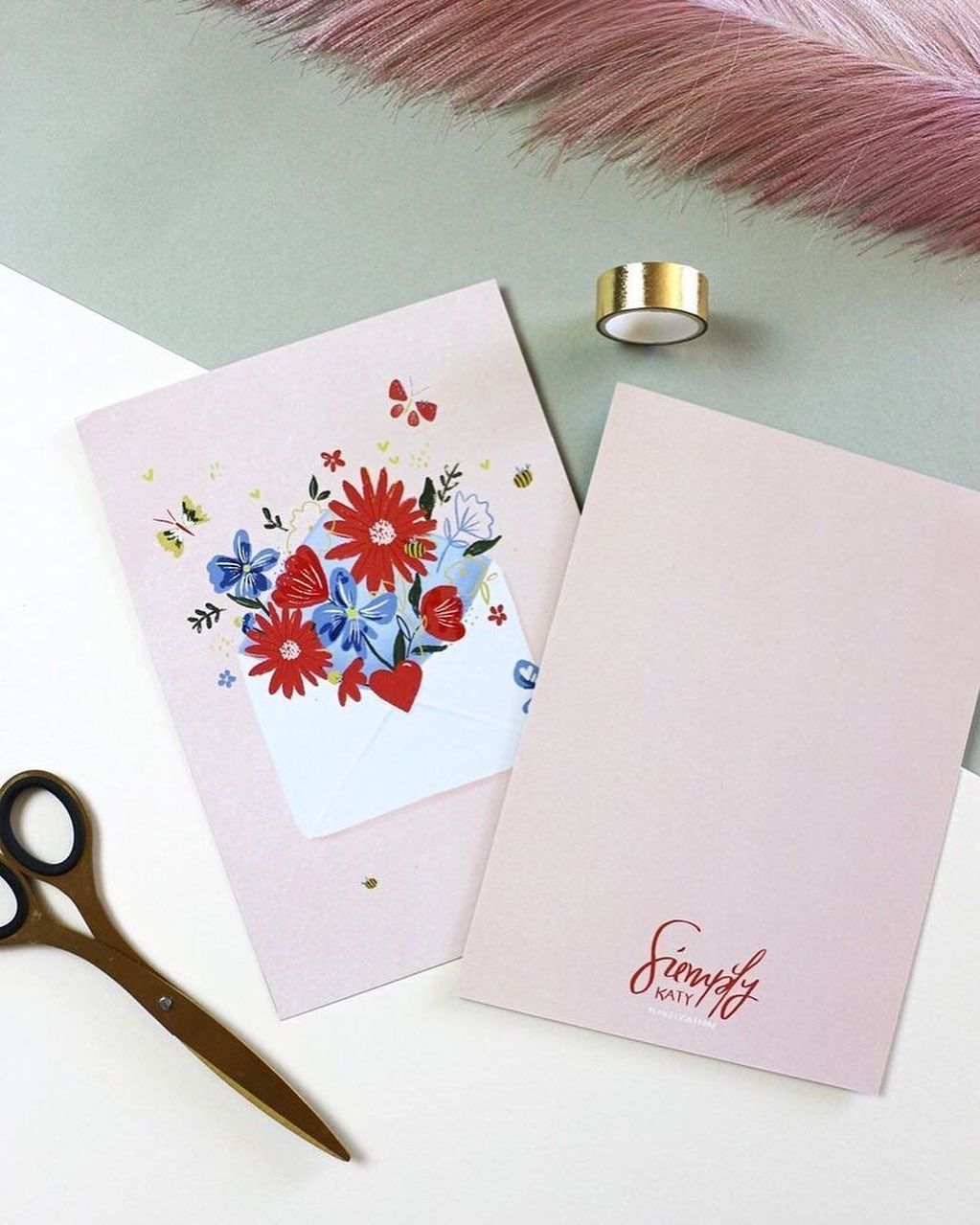 A Taste of Nostalgia with Eat.Me.Do
"There is always going to be hurdles along the way, but as long as you enjoy and believe in what you do, people will too," Lara Ivachev, Founder of Eat.Me.Do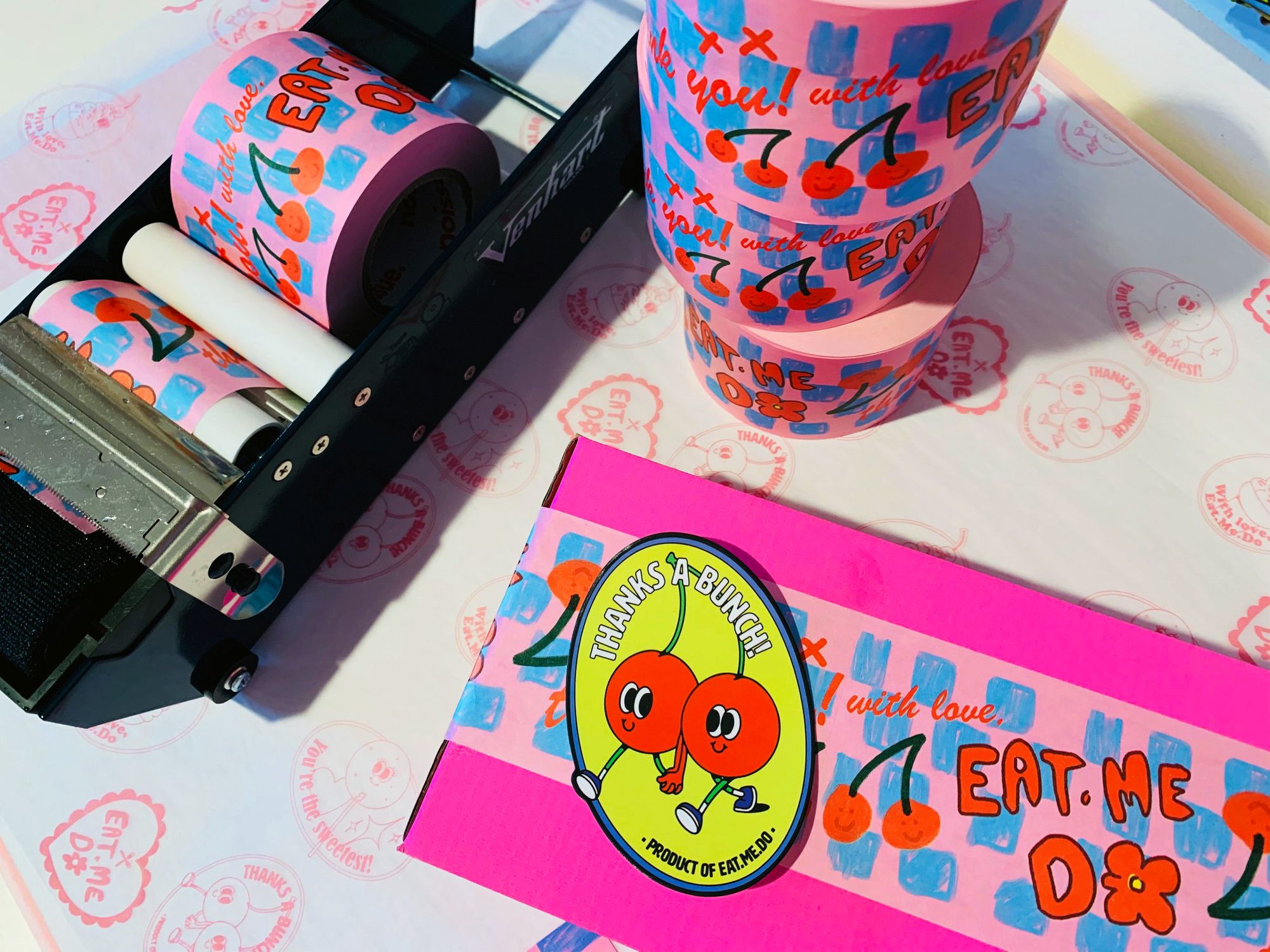 Art for the Hungry with eggbuttertoast
"I enjoy what I do, despite all the challenges. I'm comfortable with where I'm at right now, and that's precisely why I will keep on going, " Nao, Founder of eggbuttertoast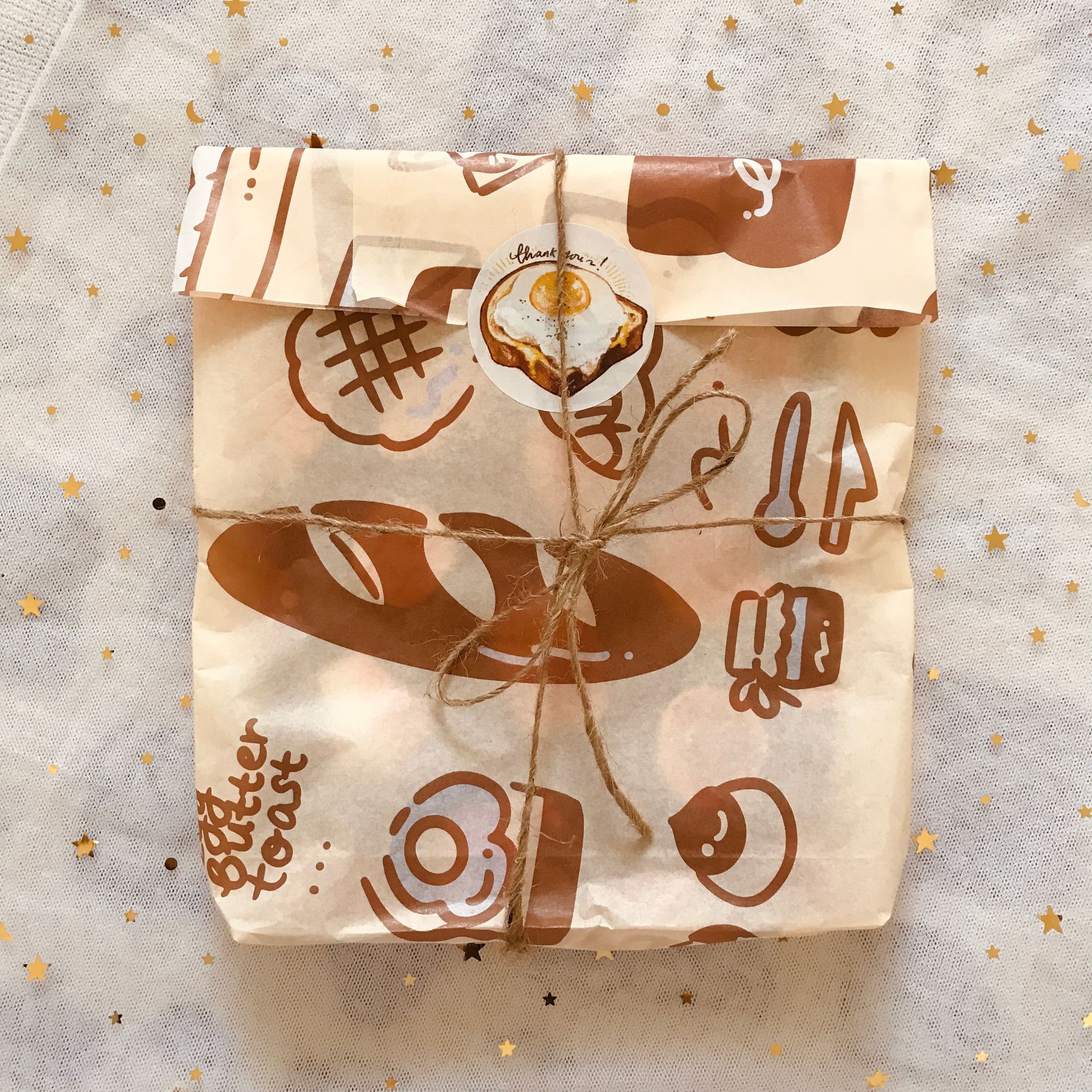 Creatives: Ami DeMelo x Lucuma Boutique
"I'm content with a more location-independent lifestyle now and focusing on helping others achieve their business goals (especially in the early days, as start-up life inspires me) through cohesive visual identity," Ami DeMelo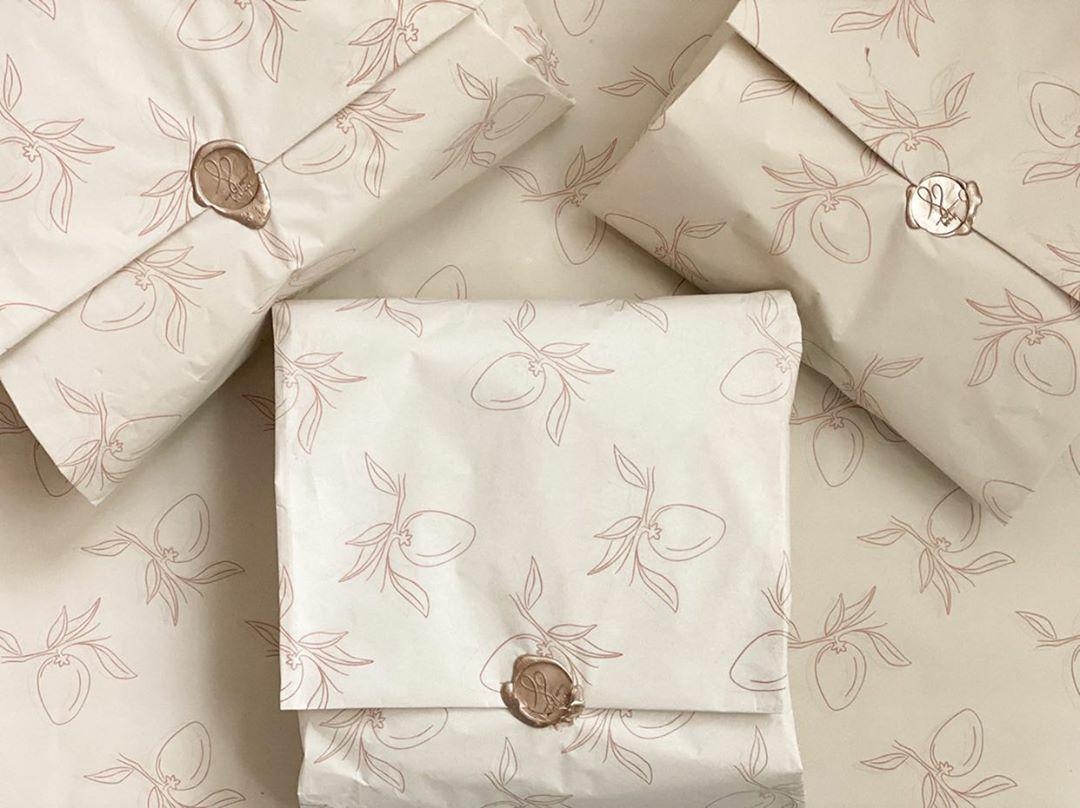 Love Soup: Escaping Reality Through Art
"I'm always looking for ways to reduce my environmental footprint and having my noissue tissue papers mean that I can now wrap my products in a way that is not only fun, but also sustainable," Sai Nitivoranant, founder of Love Soup
Forge Forward: Art Haven
"Having a team is really inspirational; you really can't do everything on your own, it's important to have a support network that can help and be involved!" Amy Crow, Creator of Forge Forward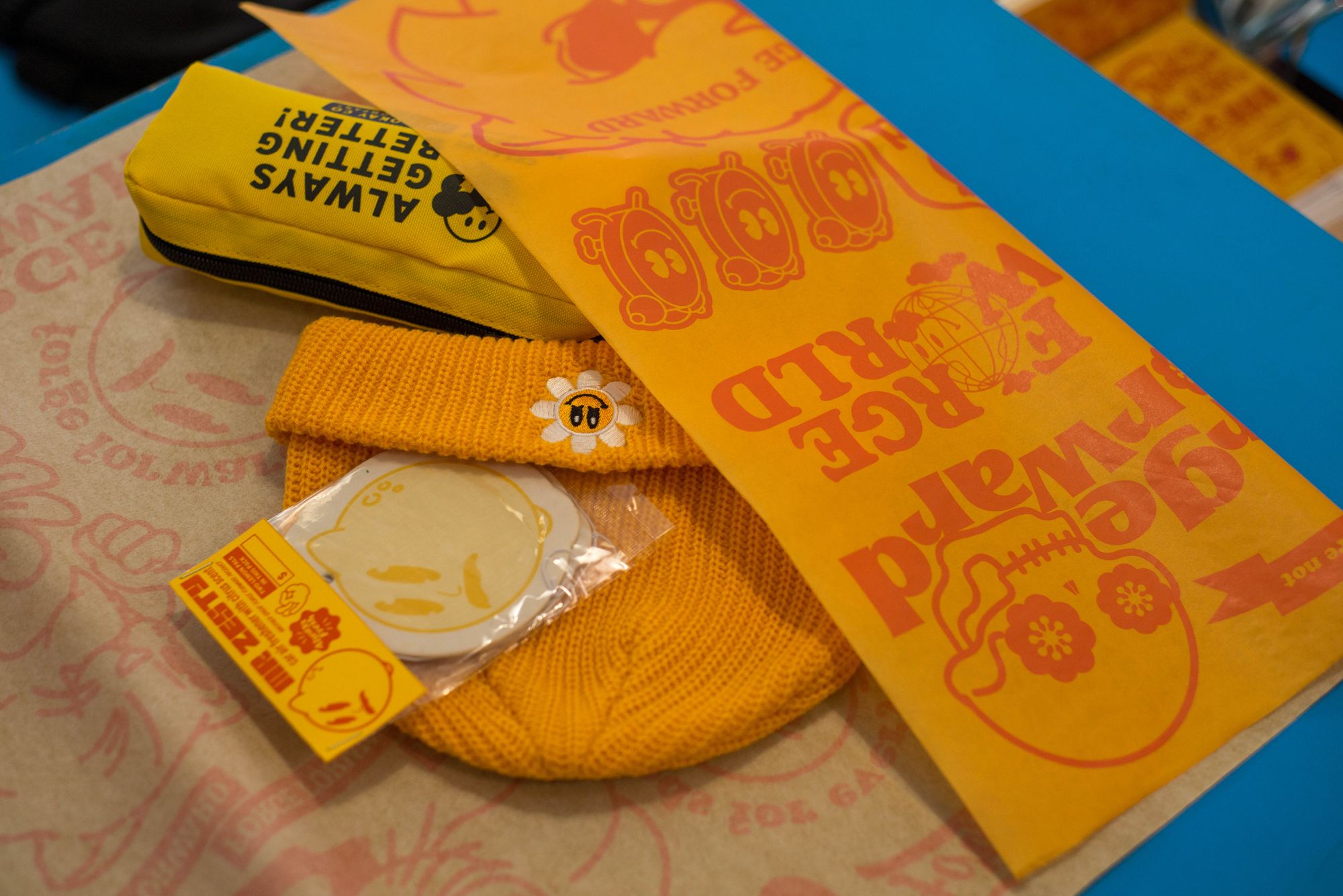 @cissyartcafe
Seal your packages with some custom noissue Tape like @cissyartcafe.✨✨ We love the fun vibe and the pop of color the custom Tape brings. Stamp your envelopes for that finishing touch 🤩 If you want to see her order fulfillment process, head on to her Youtube channel! 👍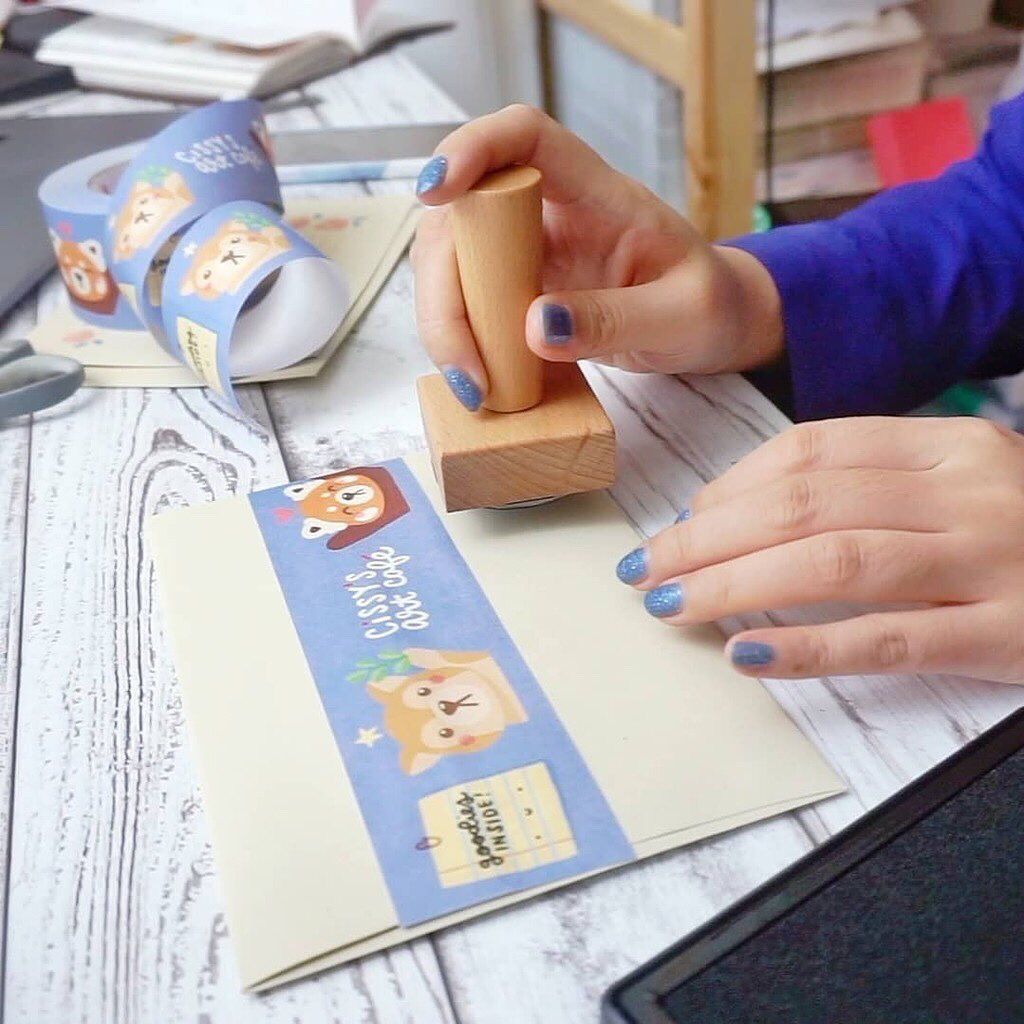 Creatives: Ainslie Macandrew x Taken Care Of
"I was absolutely thrilled and couldn't say no to creating something perfect for someone so special to me," Ainslie Macandrew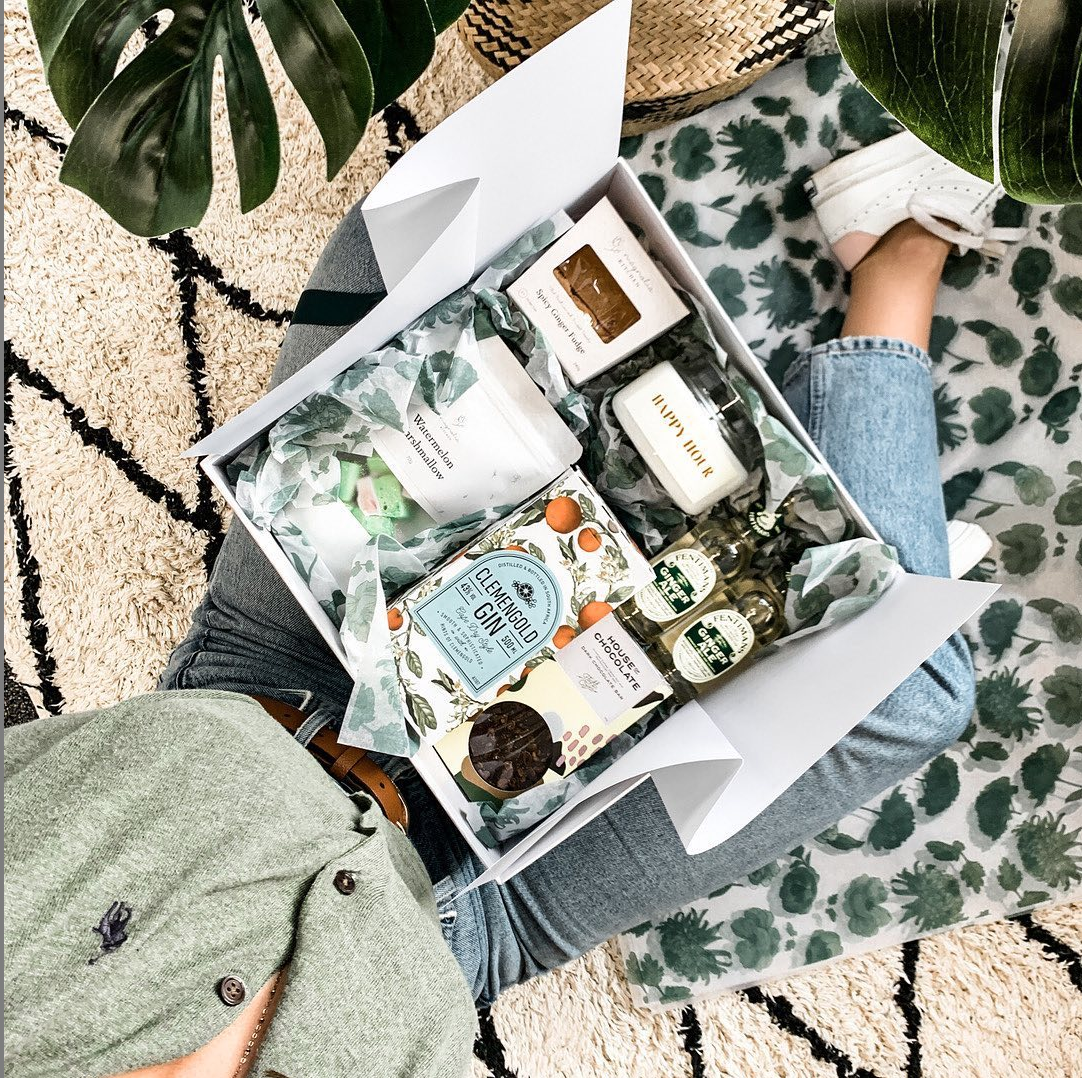 @liyadraws
Cards are a great way to send a little note to your customers. 🤩🤩 @liyadraws says Thank You with her custom noissue Cards. 🌻💕 She has even included some blank space in her design to include a handwritten note. What a great way to personalize each order! ✨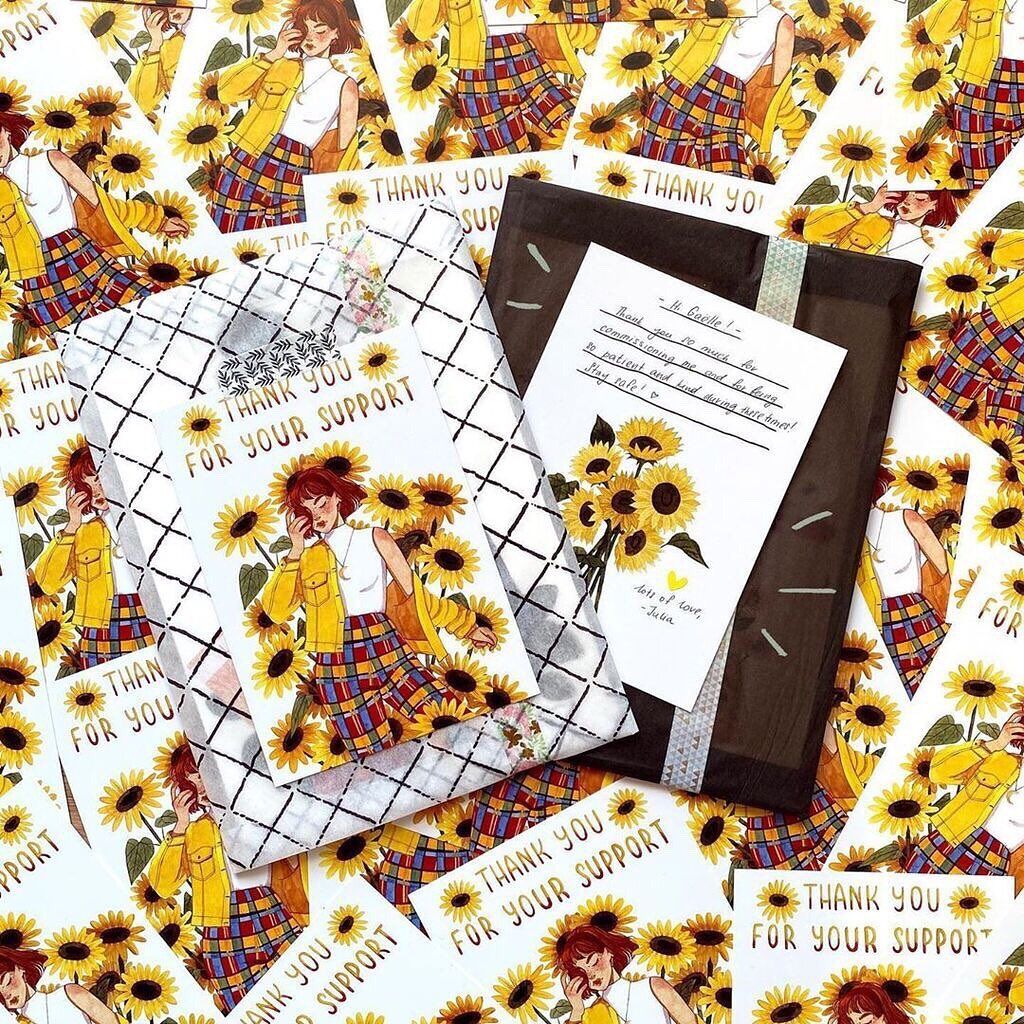 @dosterpaperco
We love how @dosterpaperco has incorporated some iconic elements into their noissue Tissue design. 🤩🤩 This one-color design means that the recipient can color in the iconic places and spaces for their very own work of art.✨✨ We love seeing these awesome creative designs that you come up with!
@ziggy.art
Brand your packaging in a jiffy with the custom noissue Stamps! 🤩🤩 Using different line weights and sizes give your custom noissue Stamp some personality. 👌 @ziggy.art makes their branding standout with their bold logo and fine-line design. ✨✨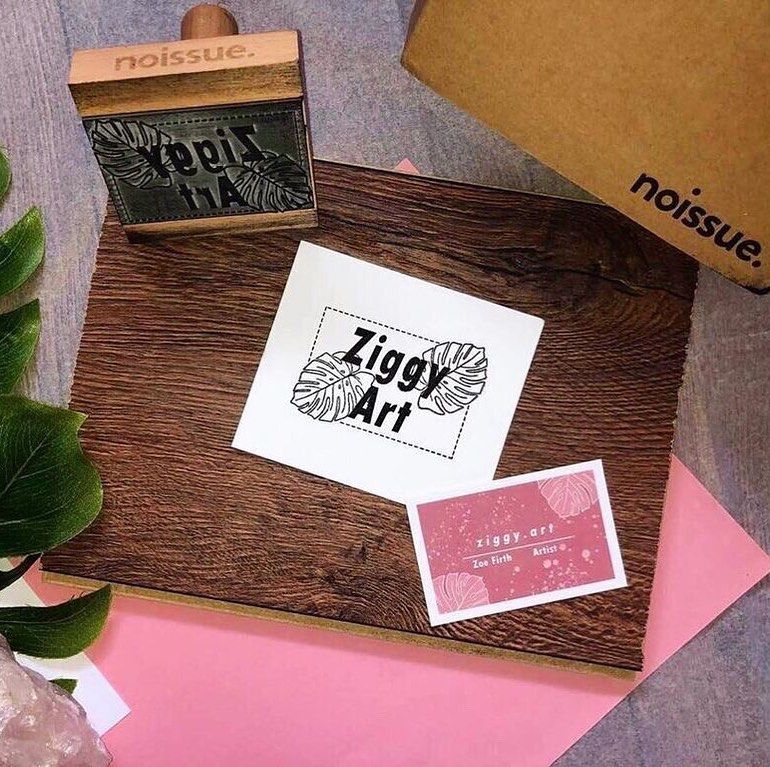 @therubydoodles
Positive vibes coming your way from @therubydoodles! ✨✨ With noissue Cards you can print what you want, use the double-sided design to your advantage and include a nice message, important info, or simply keep it plain to write your own message. 👍👍 Stay kind!💕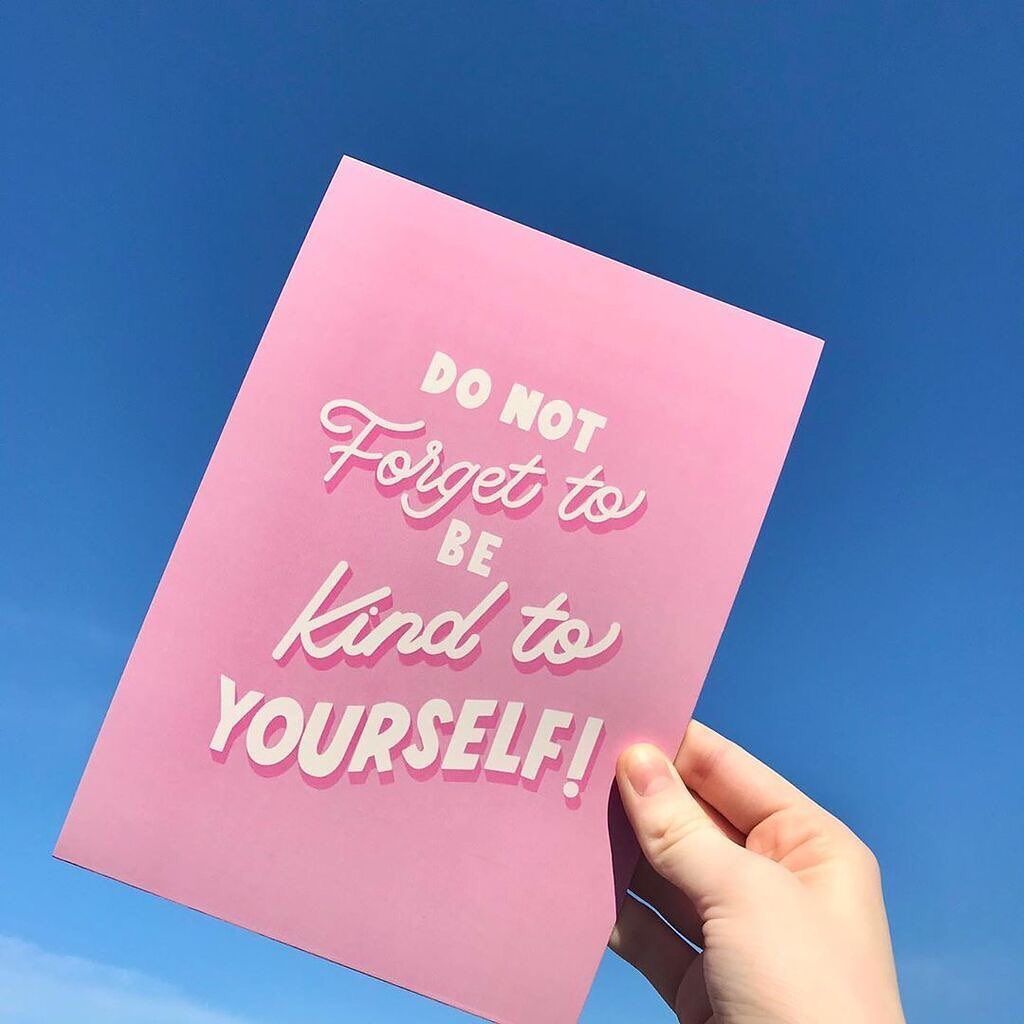 Viktorija Semjonova: Simple Everyday Pleasures
"All I draw is about simple and mundane everyday pleasures, it's my approach towards life and something I hope gives people a little bit of a smile and a breather so then we can go change things for the best," Viktorija Semjonova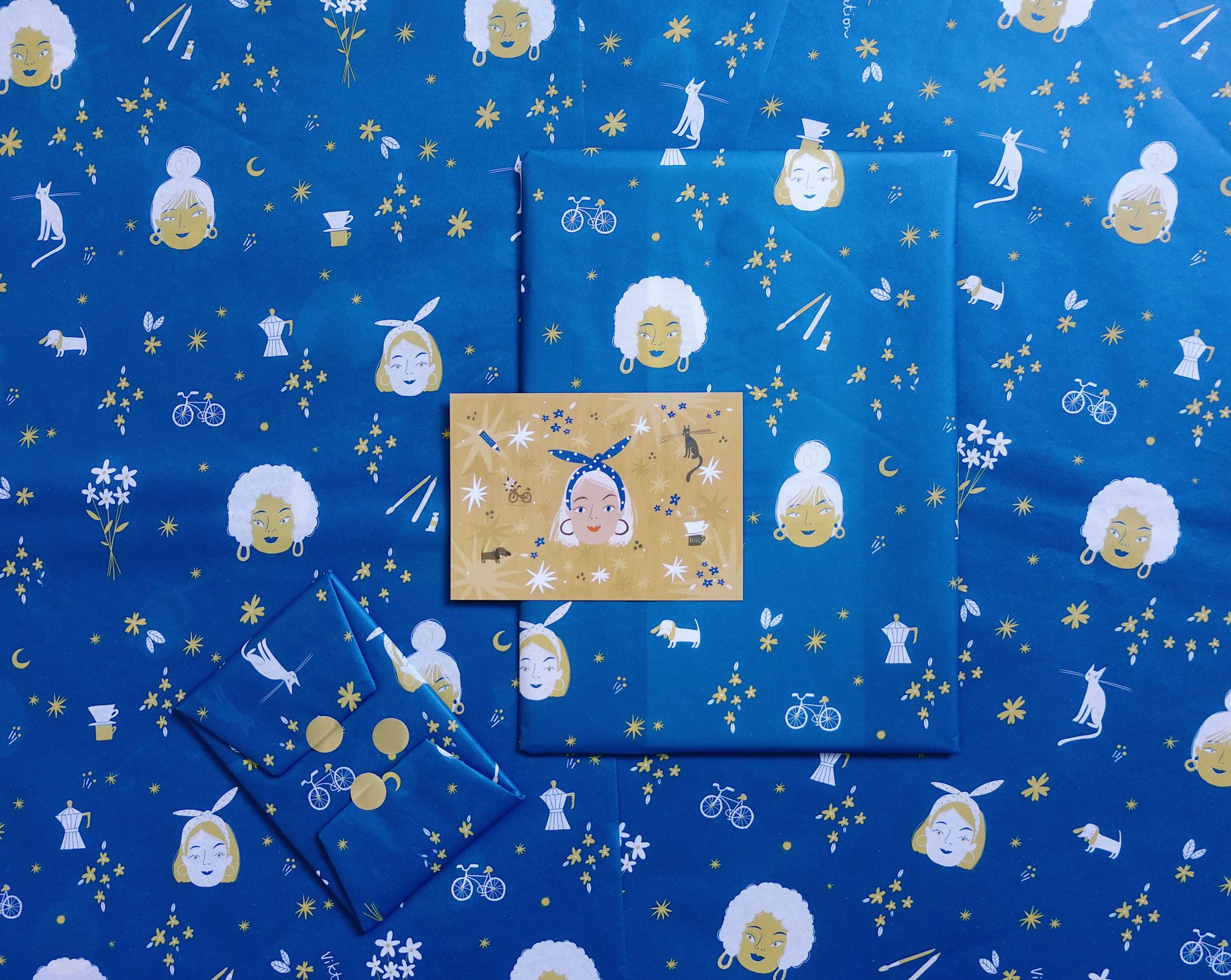 @rubytuesdayart
How stunning and creative is this noissue Tissue and Sticker design! 😍😍 This awesome flat lay shot is by @rubytuesdayart's! ✨ A lovely 2-color design with floral inspiration.✨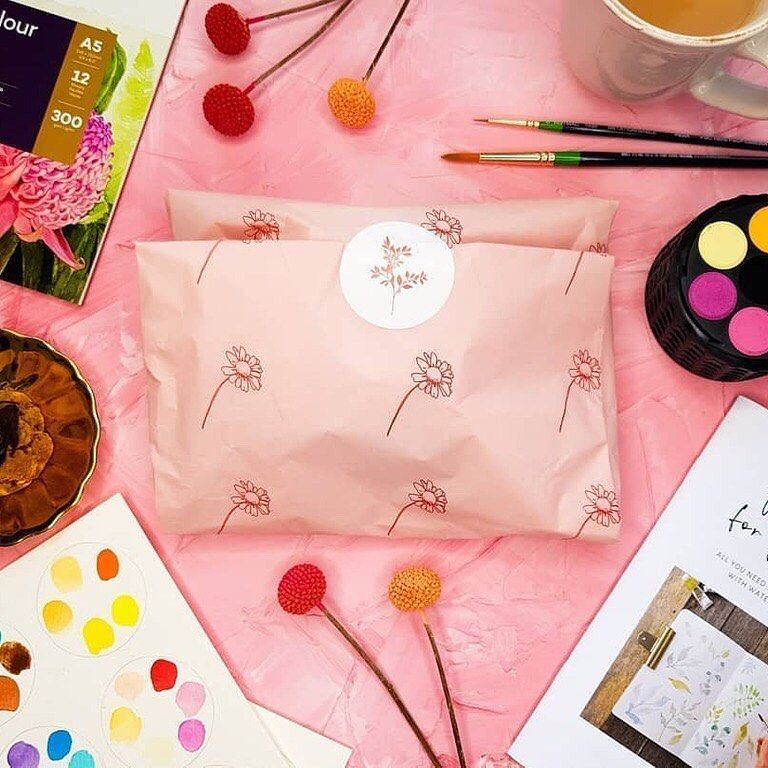 Anais Pierquet: The Plant Lady
"In the end, the artwork is an affirmation that we send out to the universe, into our lives, to move forward and feel better," Anais Pierquet, The Plant Lady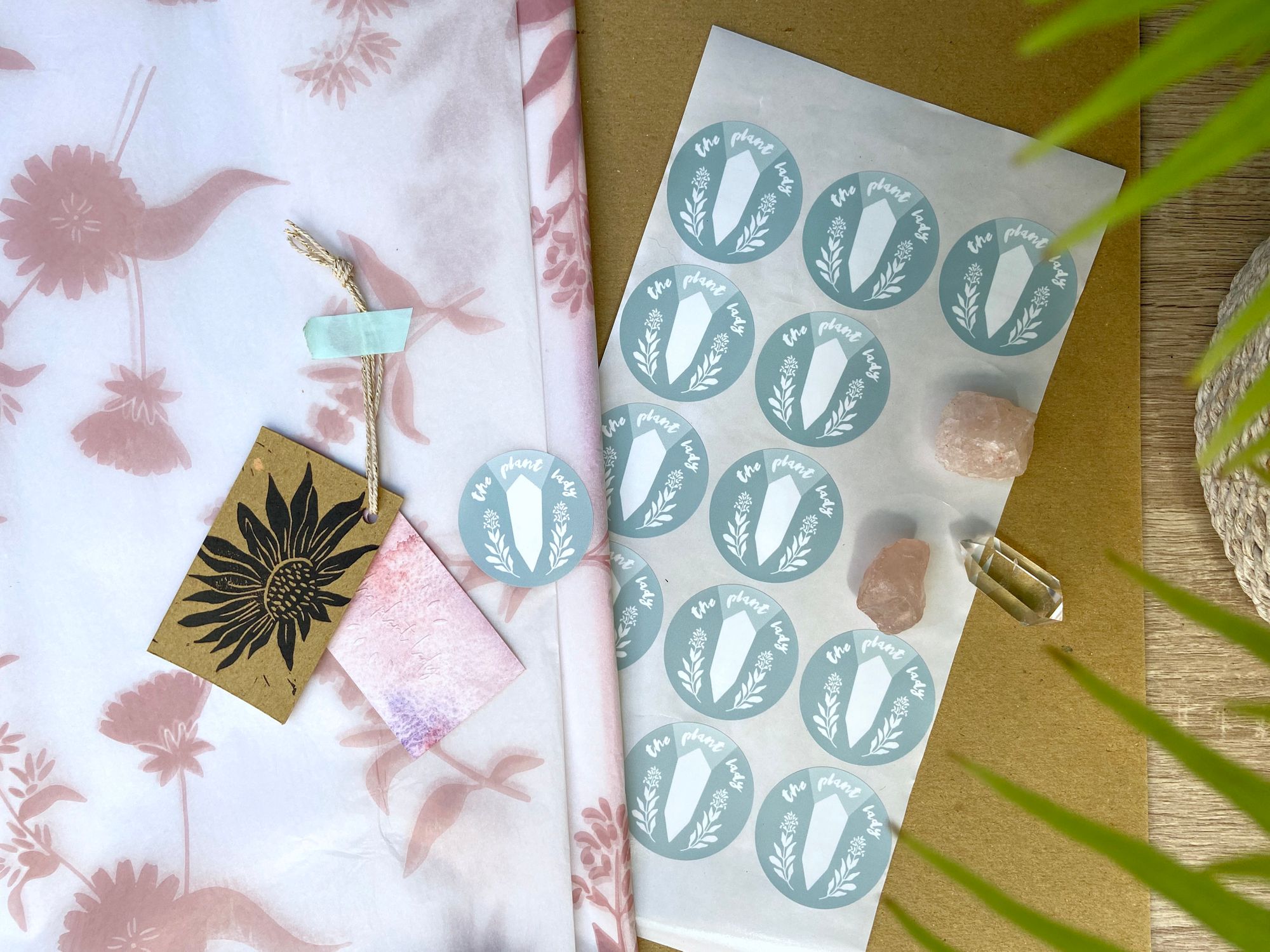 Kristin Askland: Nature in Art
"It never feels right creating art just because you think it will be popular," Kristin Askland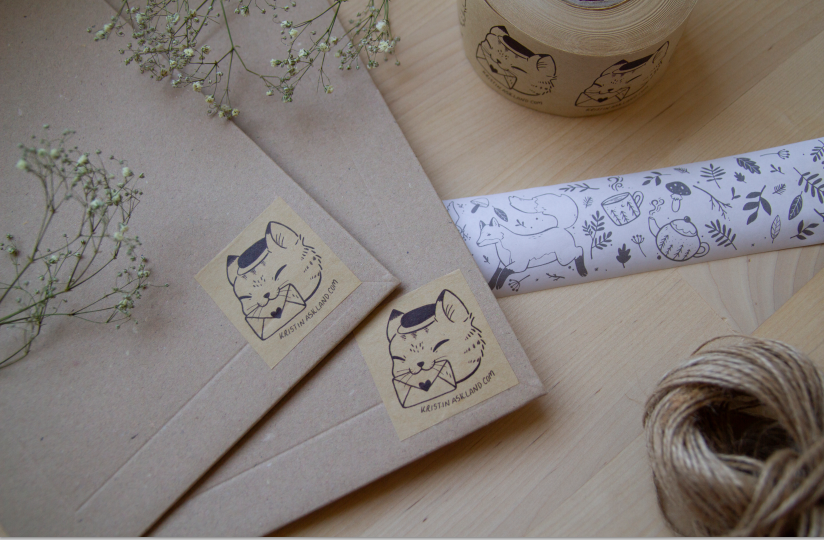 Celebrating Joy, Planet and Love with Mélanie Johnsson's Spellbound
"It's also all about sharing the love for the Planet and getting people inspired and ready to make their own dreams come true!" Melanie Johnsson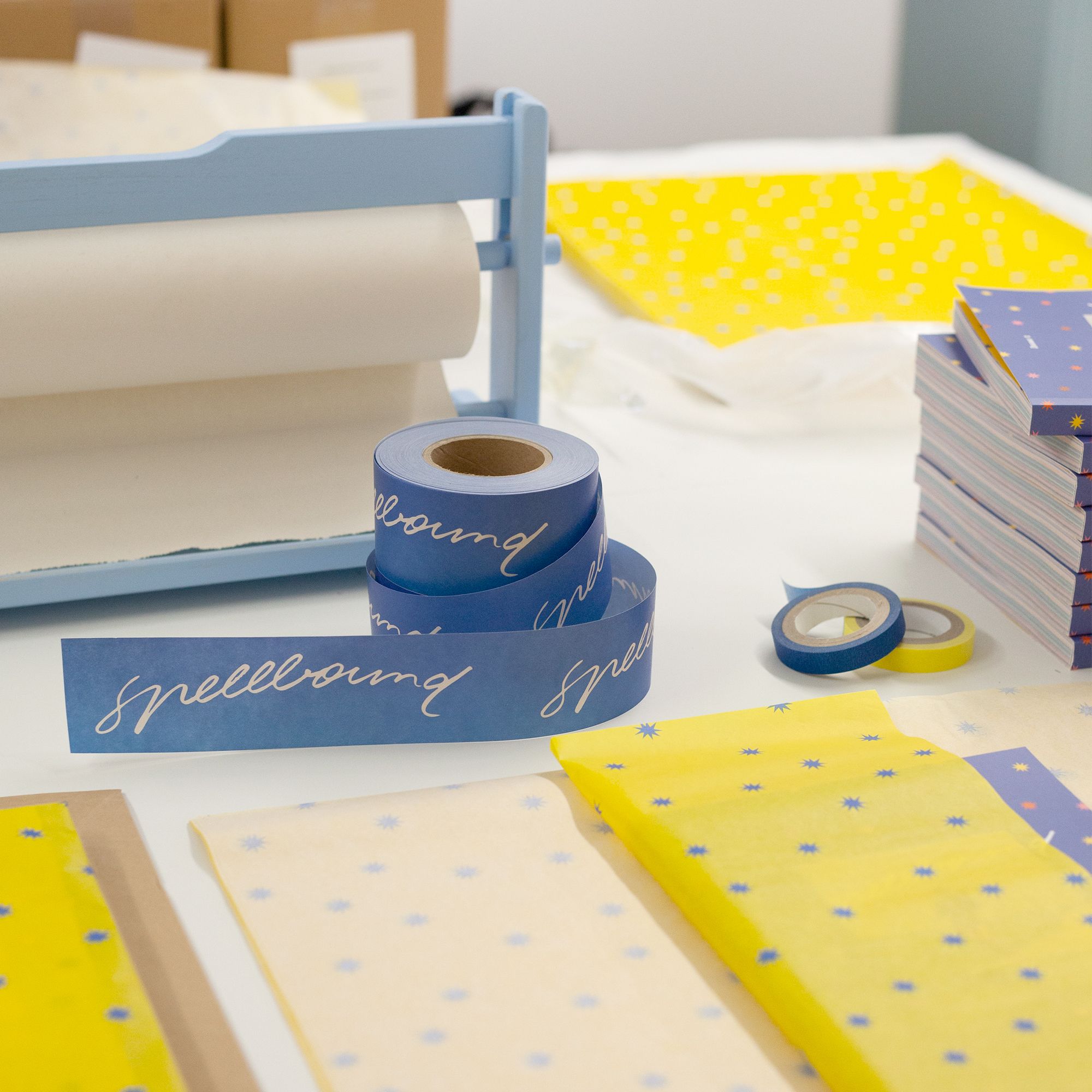 Eco-friendly Packaging for Quirky Been Bean Shop
"Hearing compliments from offline events and online reviews sure make me happy, but not as happy as seeing my own products being used in real life," Praphavint Saprungruang, Founder of Been Bean Shop