#UNITED KINGDOM
#noissuepackaging
Evka Home: Handmade Homeware with Style
"Waste is a design flaw, so if you can figure out a way to reduce it while you produce more stuff to go out in the world, then that can only be a good thing!" Ewa, Founder of Evka Home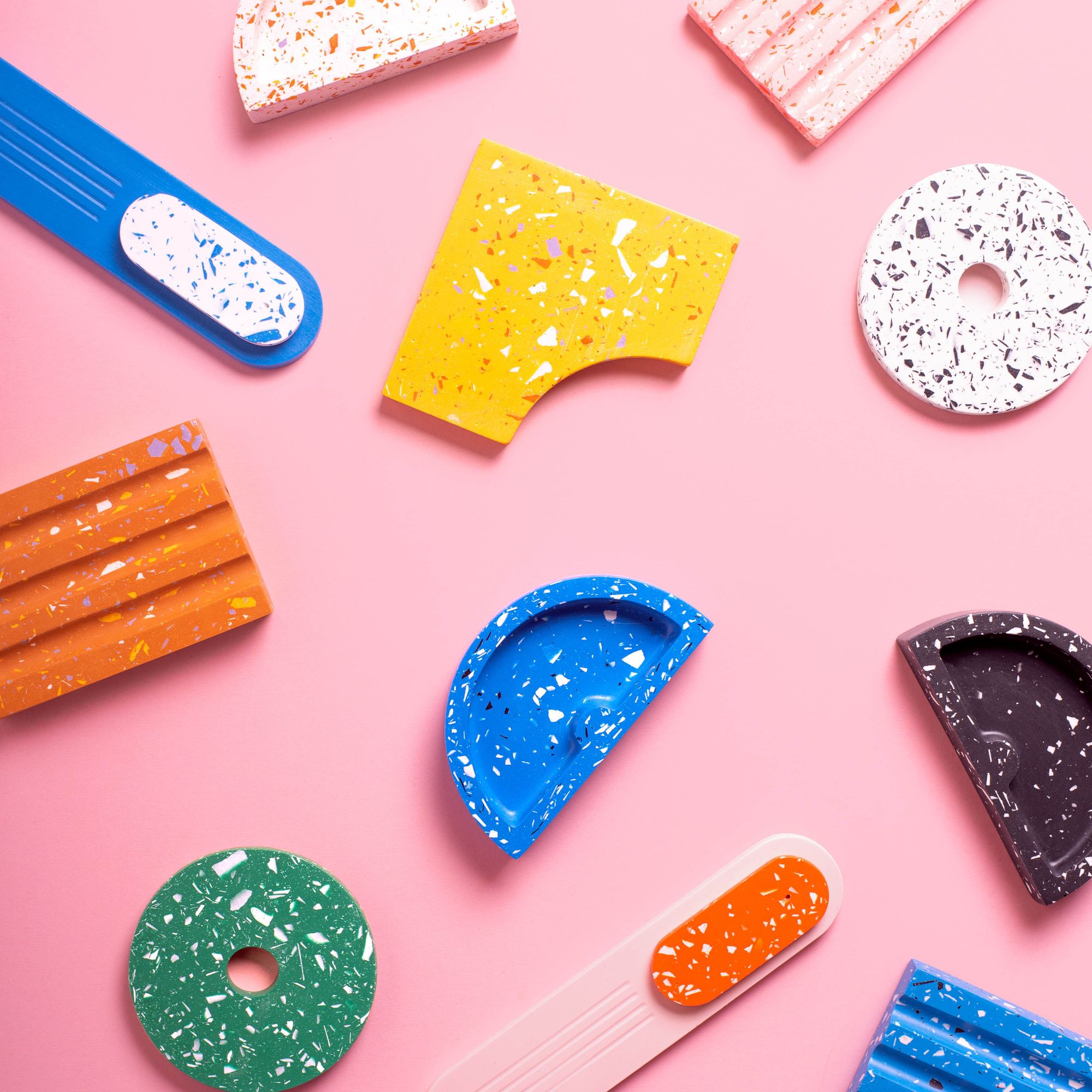 Katie Robbins: How a Marketer Turned into a Potter
"The items that I make have to be as useful as they are beautiful." Katie, founder of KT Robbins Ceramics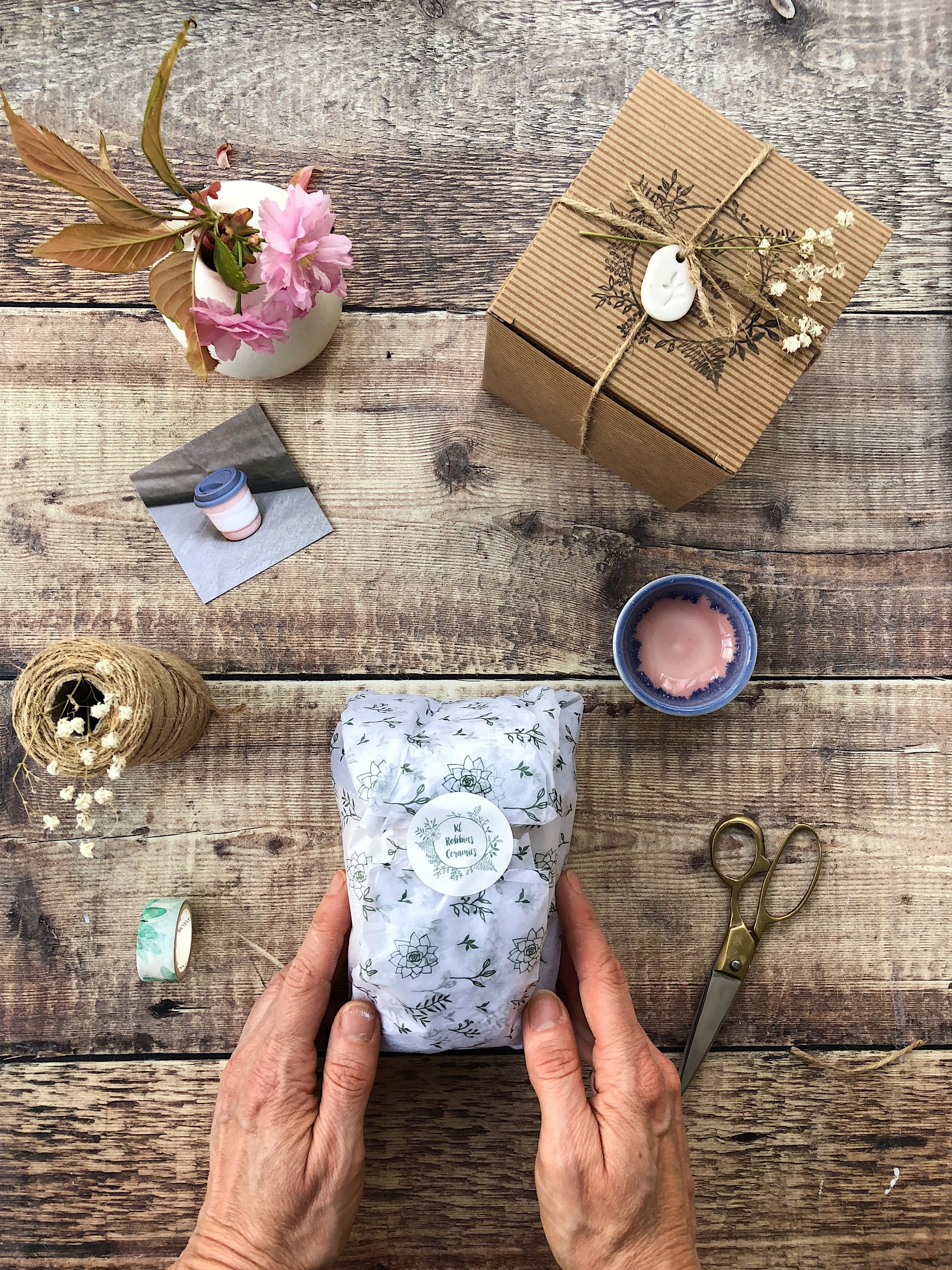 Wolf and Moon: Handcrafted Statement Jewellery with a Dash of Sustainability
"I just love designing and making things, I always have too many ideas and not enough time!" Hannah Davis, Founder of Wolf and Moon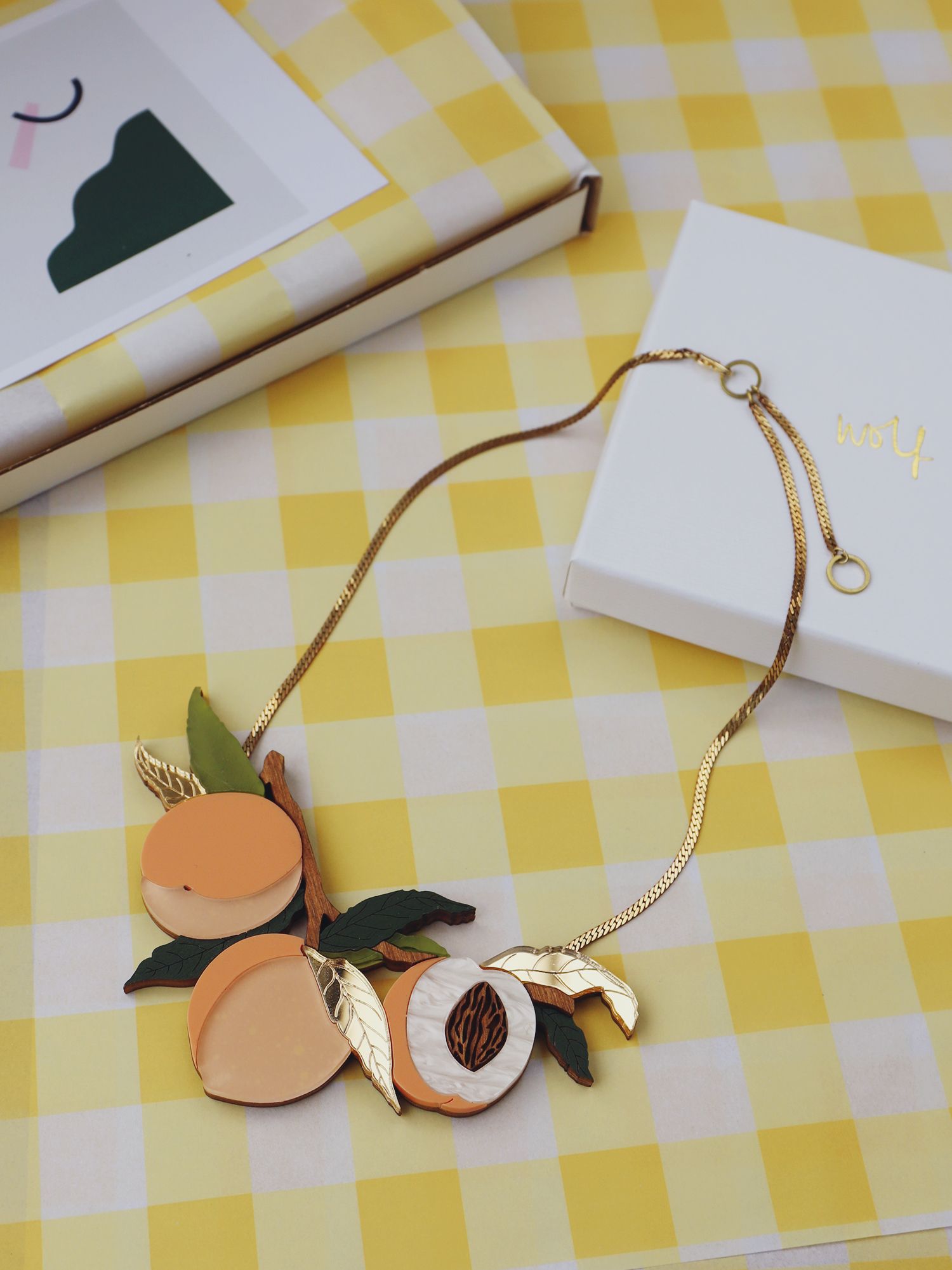 Creatives: Kate Illustrate x Beth's Bakery
"I aspire to create illustrations which keep you looking for more and leave you with a smile on your face," Kate Illustrate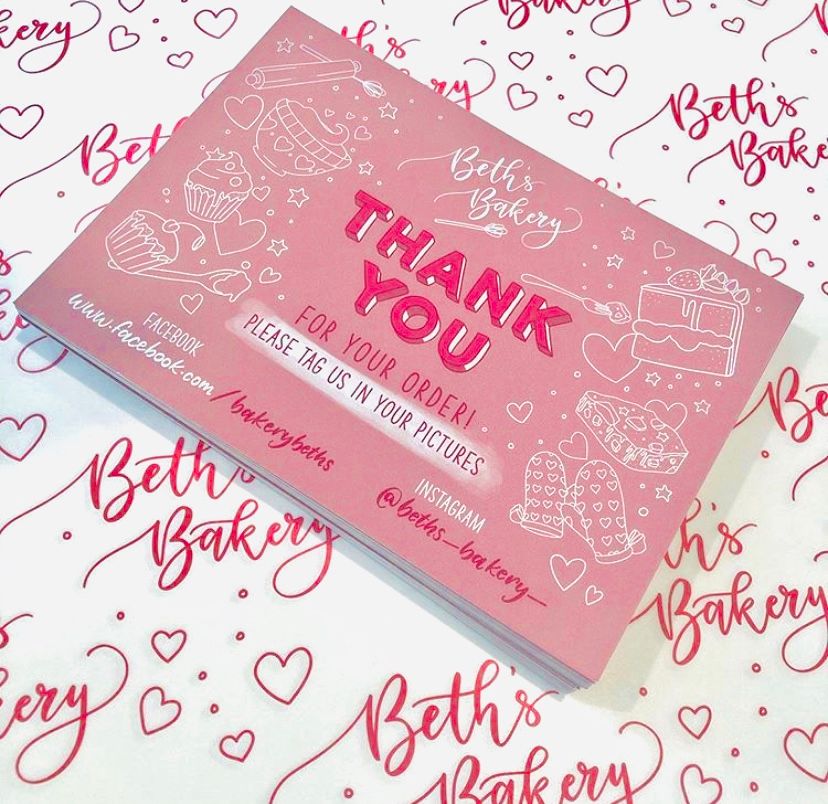 Creatives: Lemuel MC Linen Clothing x Cernovskaja Sisters
"I speak three languages but often still can't find the right words! Visual mediums like photography, drawing, and design come much more naturally and are broad enough to say many things at once," Marta Cernovskaja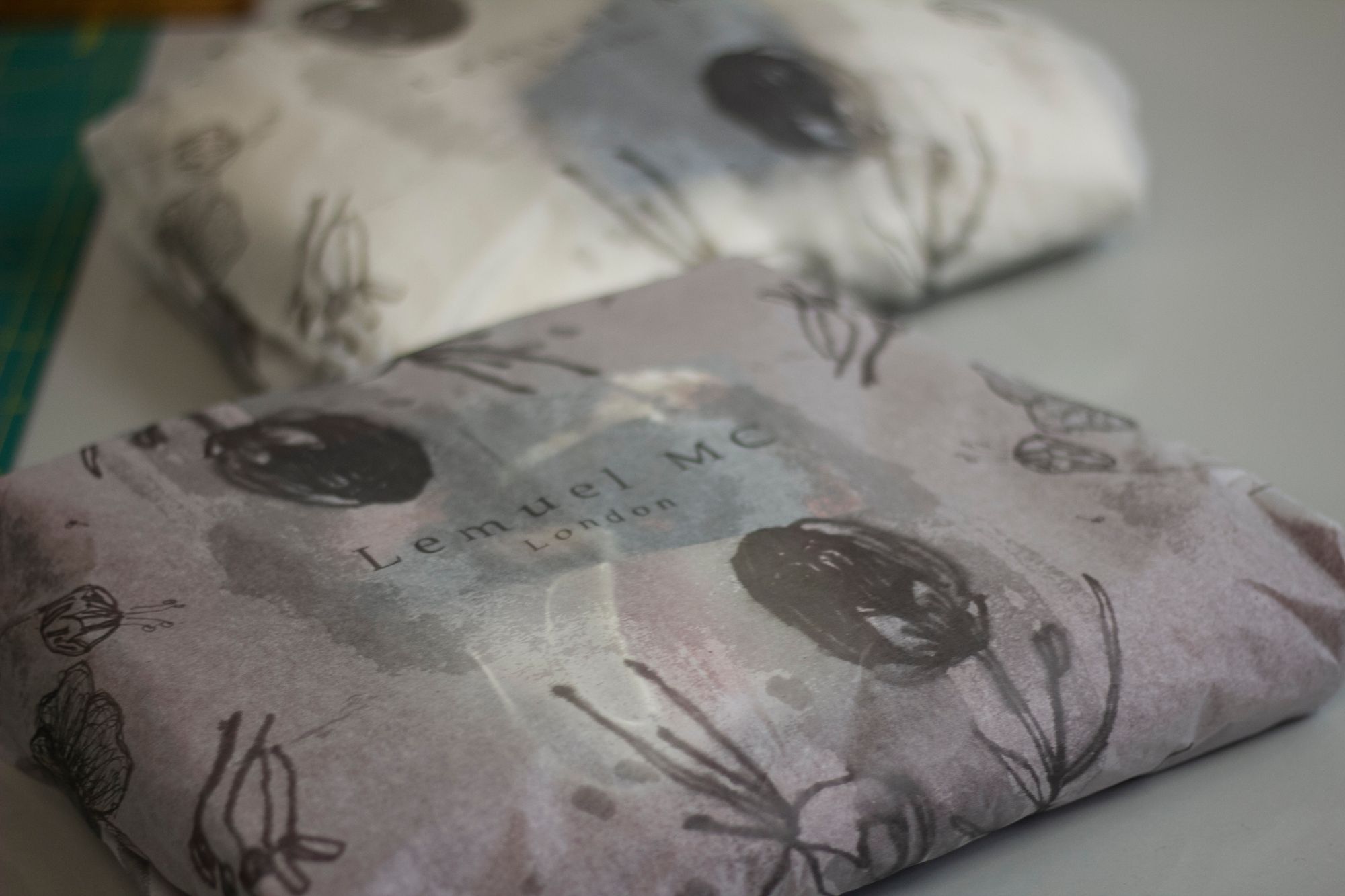 ohmygoles: Telling Stories through Slice of Life Comics
"Let's all do our best to spread joy, love, and kindness!" Tin, creator of ohmygoles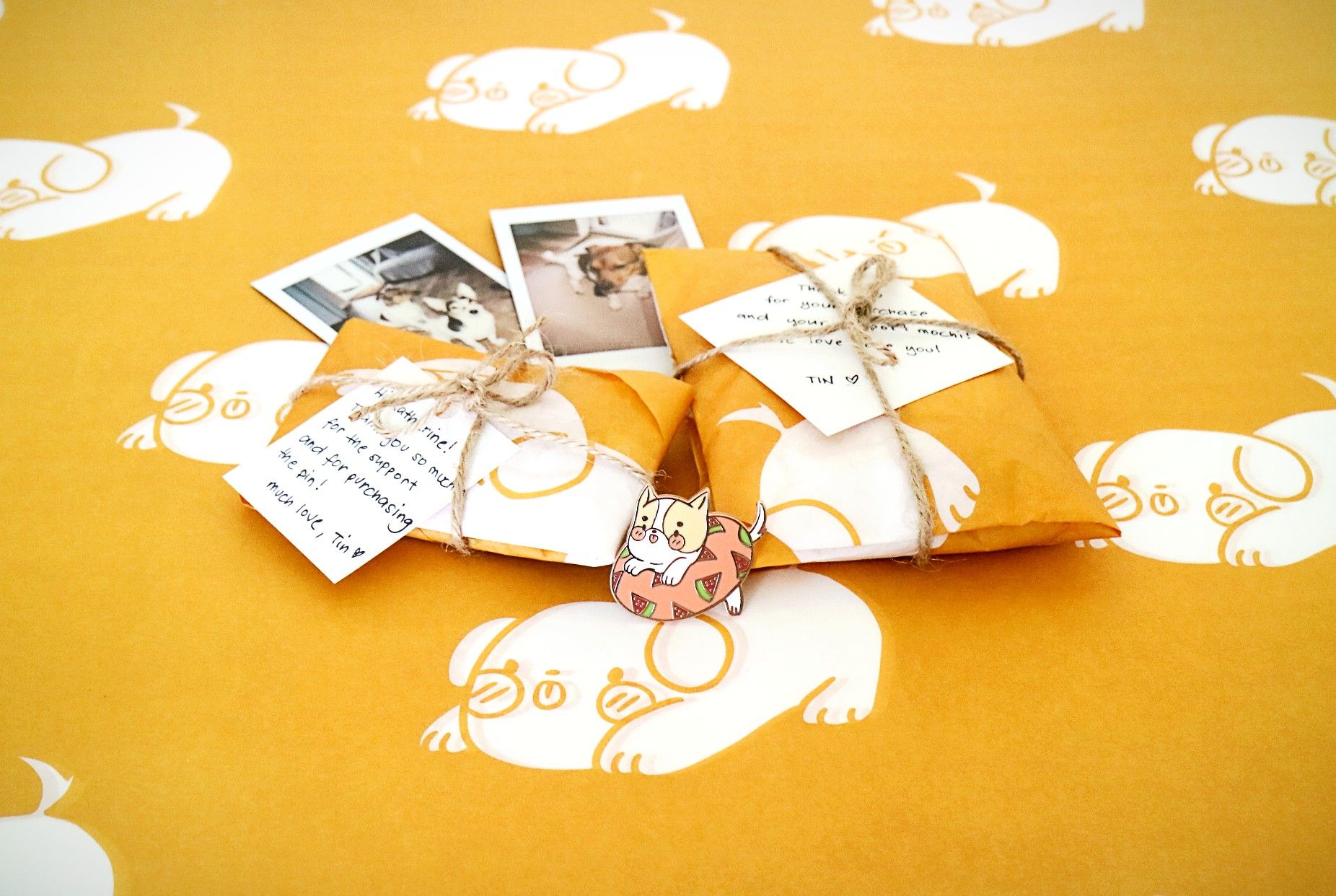 Handcrafted Statement Ceramics with Irene and Edith
"I am inspired by the challenges I put on myself, to become a skilled potter, to understand my craft the best I can, and share with others the possibility of a creative life." Nichola, founder of Irene and Edith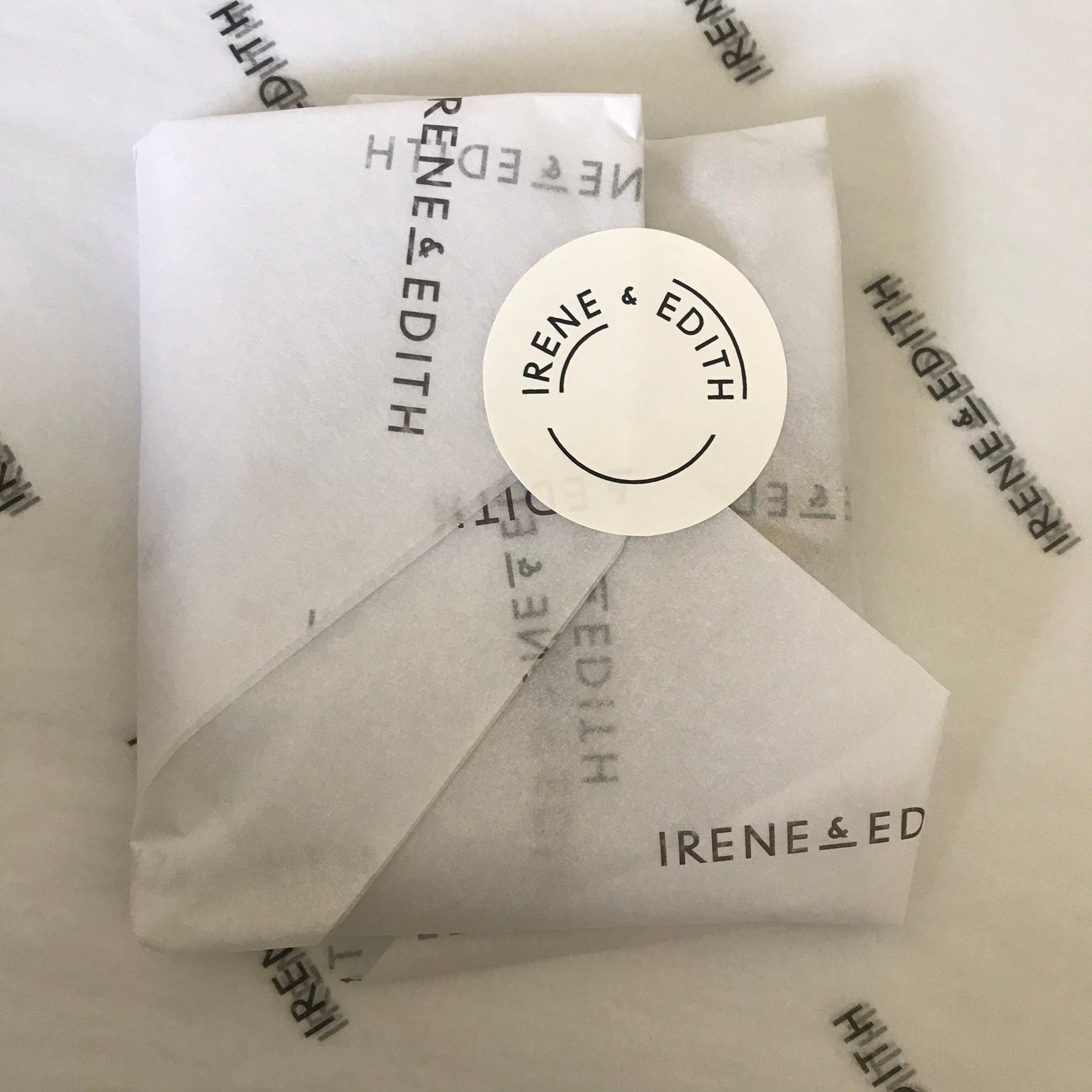 Dainty Paper Goods Handmade with Love by Sophie Amelia
"Cards are the keepers of romance & messages from the heart; that's why they should be as memorable as the thoughts they contain," Sophie Amelia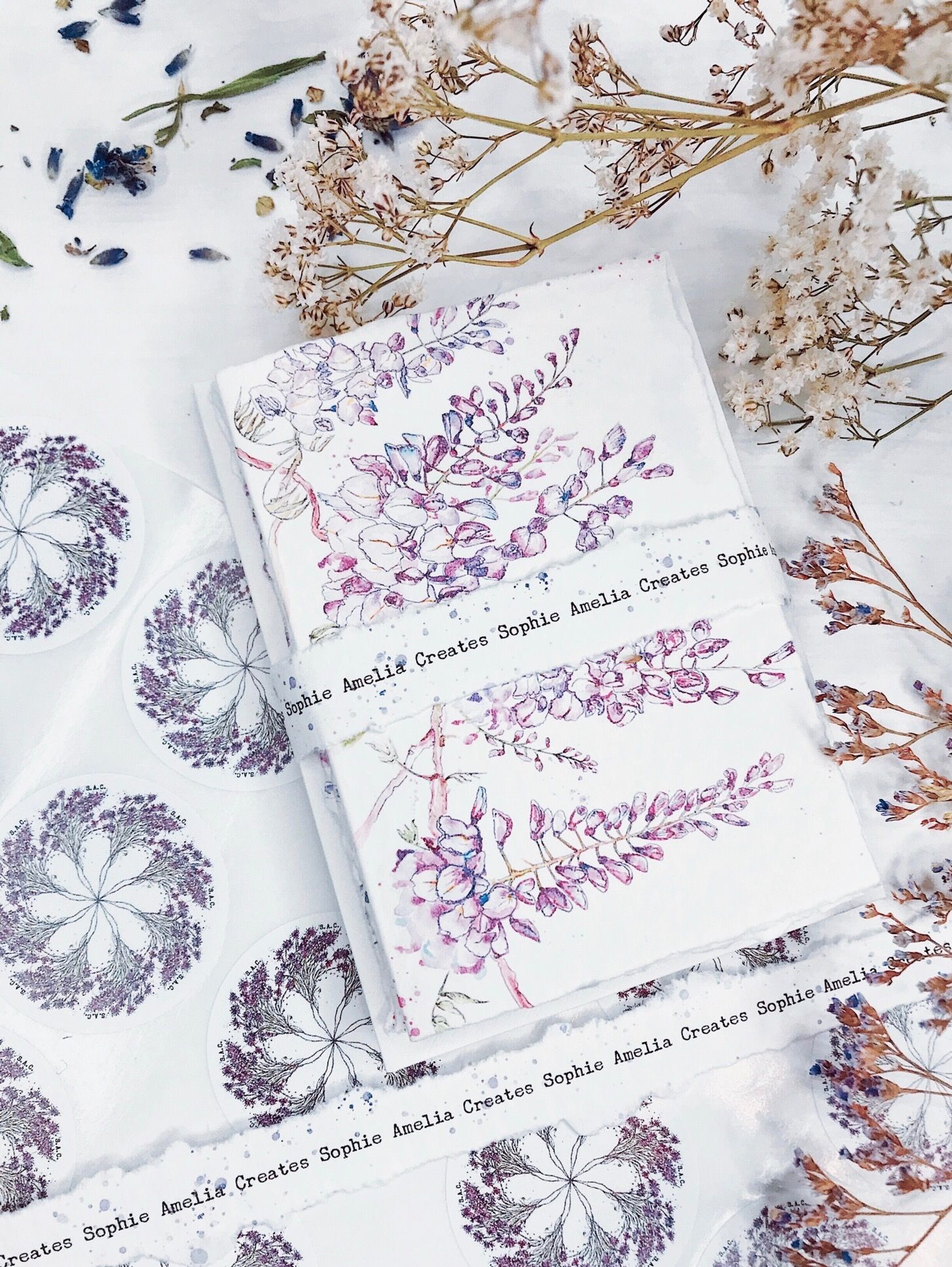 @kawaii_studios
This color combination of pastels in the noissue custom paper tape and stickers is such a treat to the eyes. 😍😍 If you haven't checked out @kawaii_studios' Youtube video about their packaging yet, now's the time! It will surely be a great help if you want to reinvent your packaging. 👍👍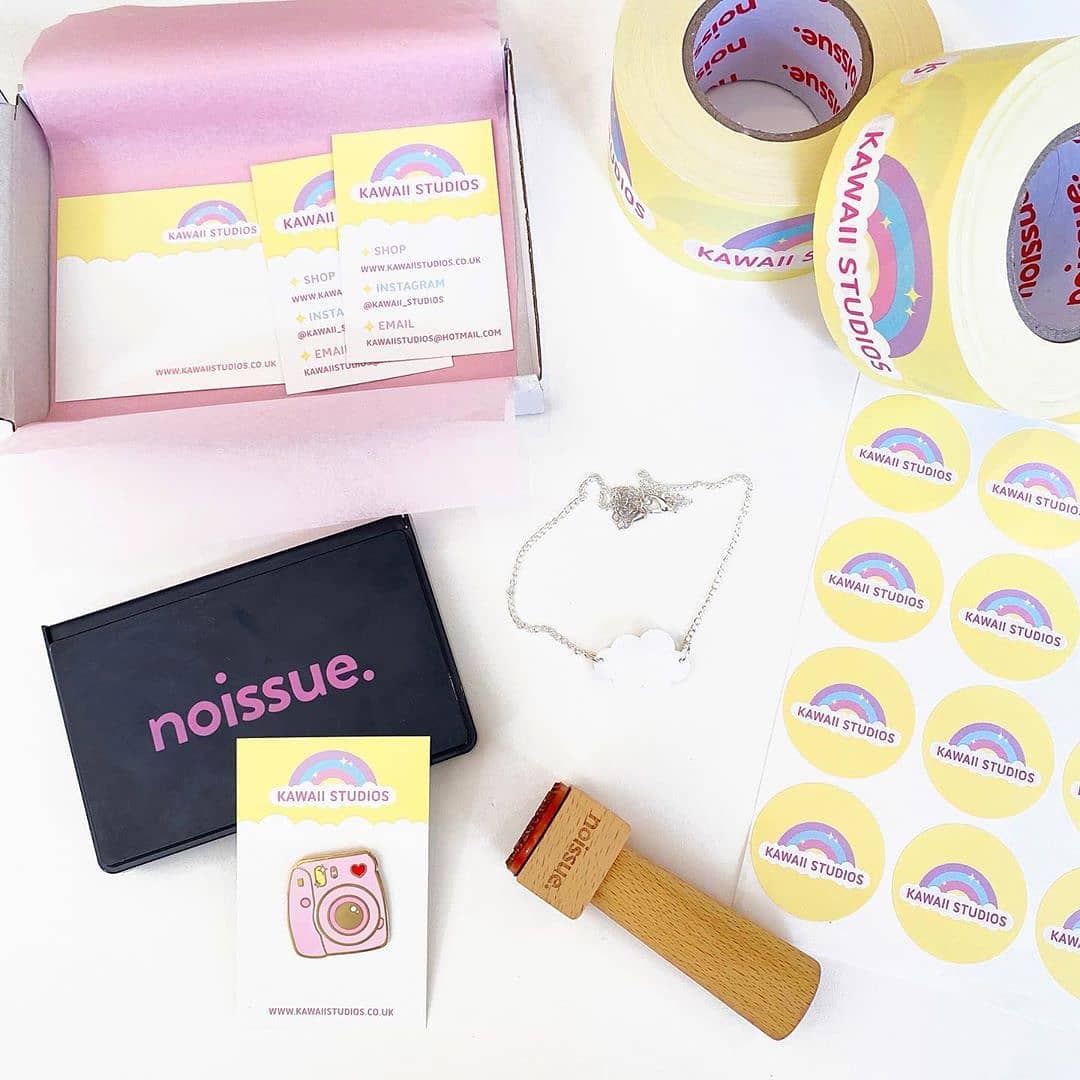 Daydreams and Watercolour Flowers with Anna Lau
"I've always believed you can achieve anything you want if you want it enough." Anna Lau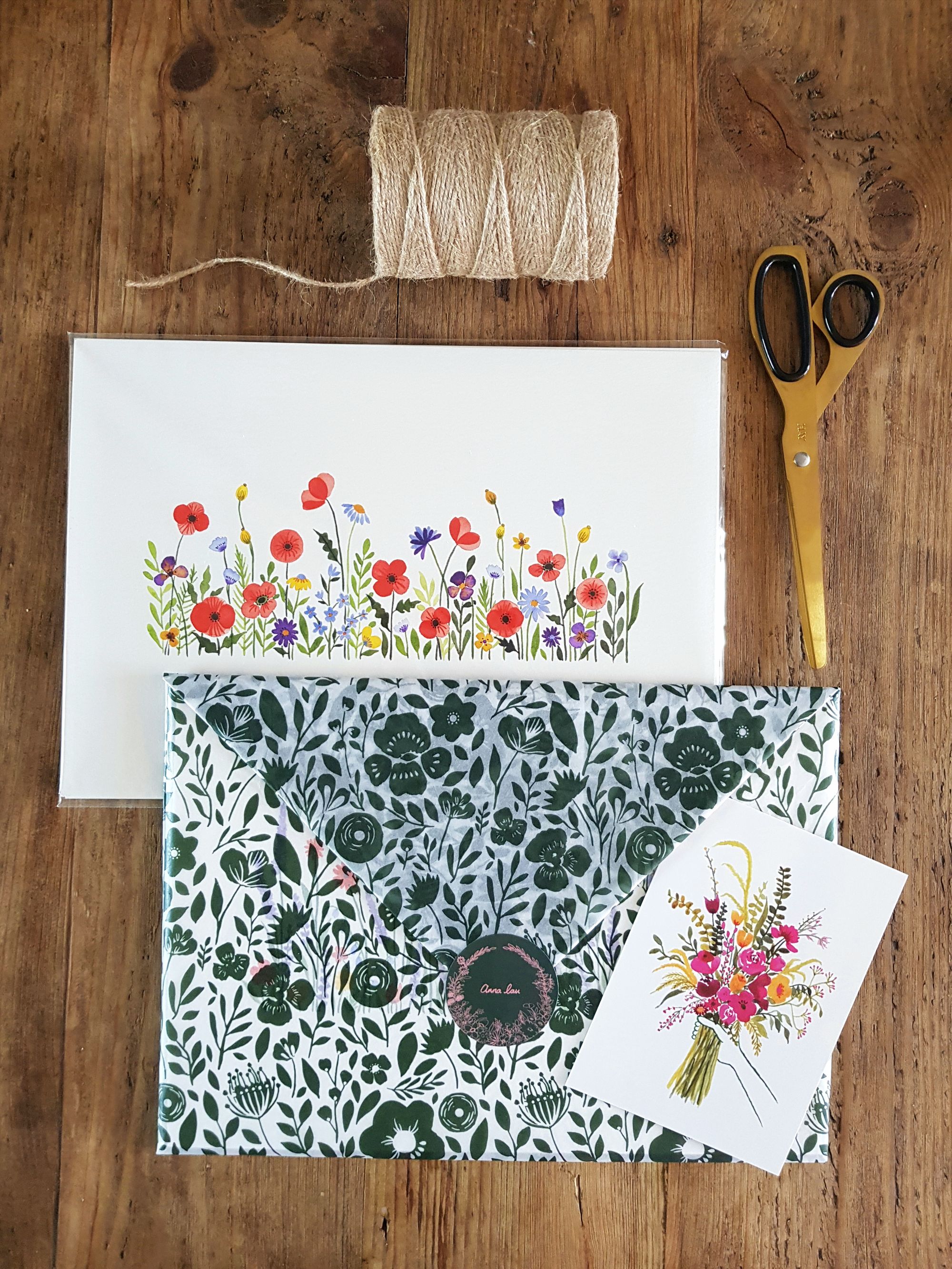 @samjayne_design
Welcome to the @washigang! 🙌🙌🙌Stunned how amazing this custom water-activated paper tape designed by @samjayne_design looks like. 🤩🤩 Never too late to jazz up your packaging while reducing your plastic usage. 🍃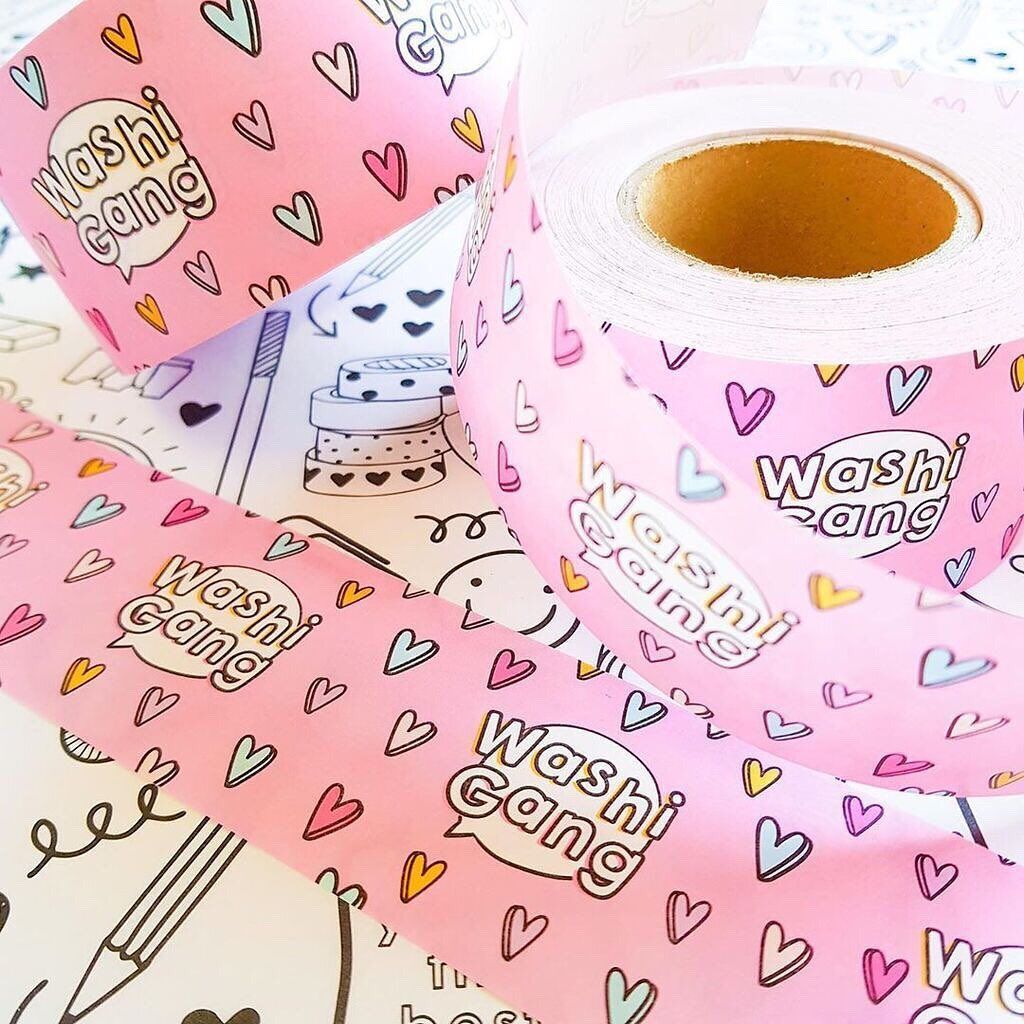 @simply_katy
The noissue Cards are perfect for any occasion you'd like to celebrate. ✨✨ @simply_katy left some blank space on the back of her design so she can write a personalized note. 🤗 How sweet! 💕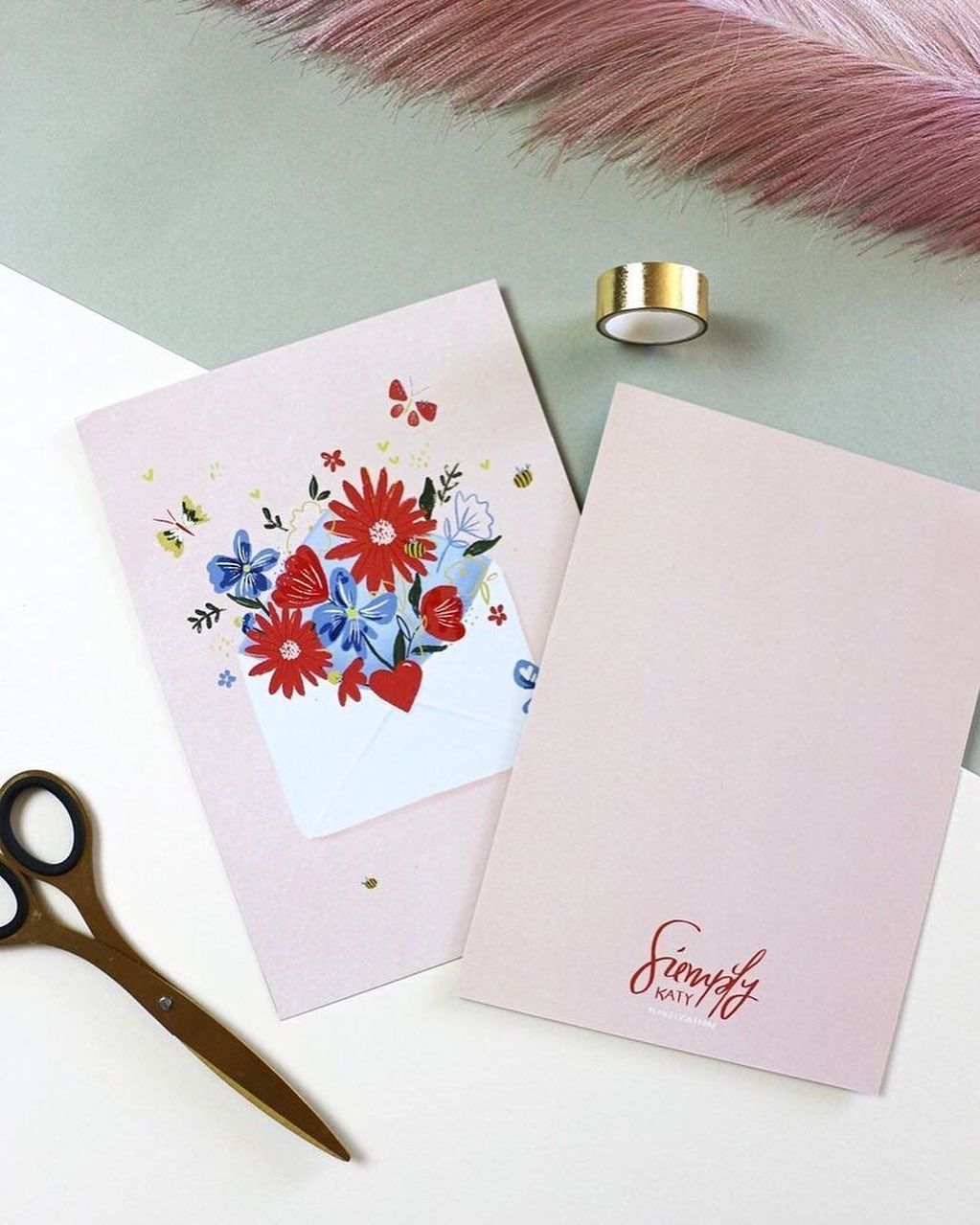 @bykatrinasophia
Go green and live green! 💚 We love how @bykatrinasophia put so much thought into this noissue custom tissue and created a design that the recipient can reuse! 🍃🍃 How stunning! ✨✨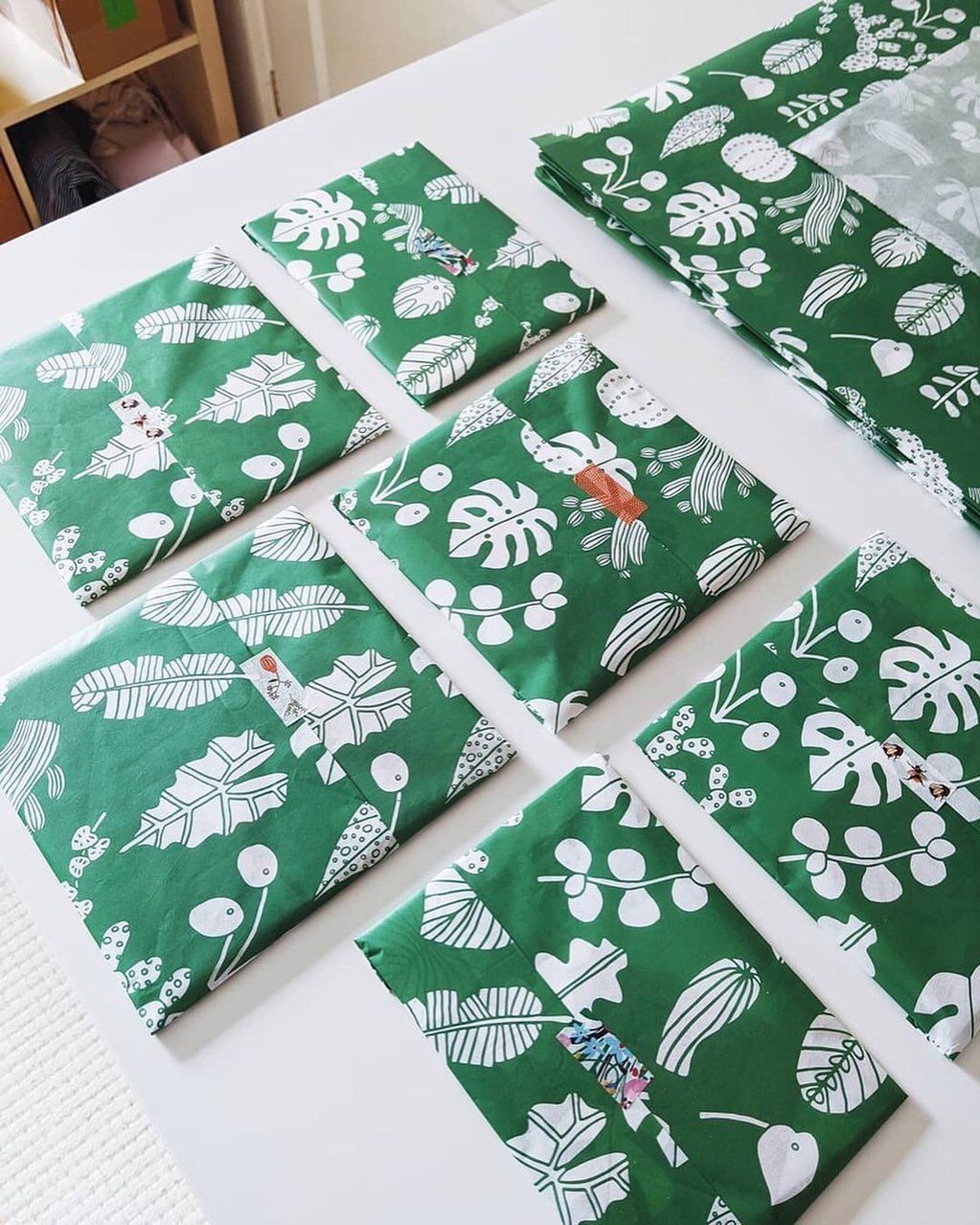 Freshen Up Life with Bloom and Burn
"The brilliant thing about working with flowers is that some of the hard work is already done for you - they are already beautiful so you just have to arrange them in a way that shows them at their very best," Graeme Corbett, Founder of Bloom and Burn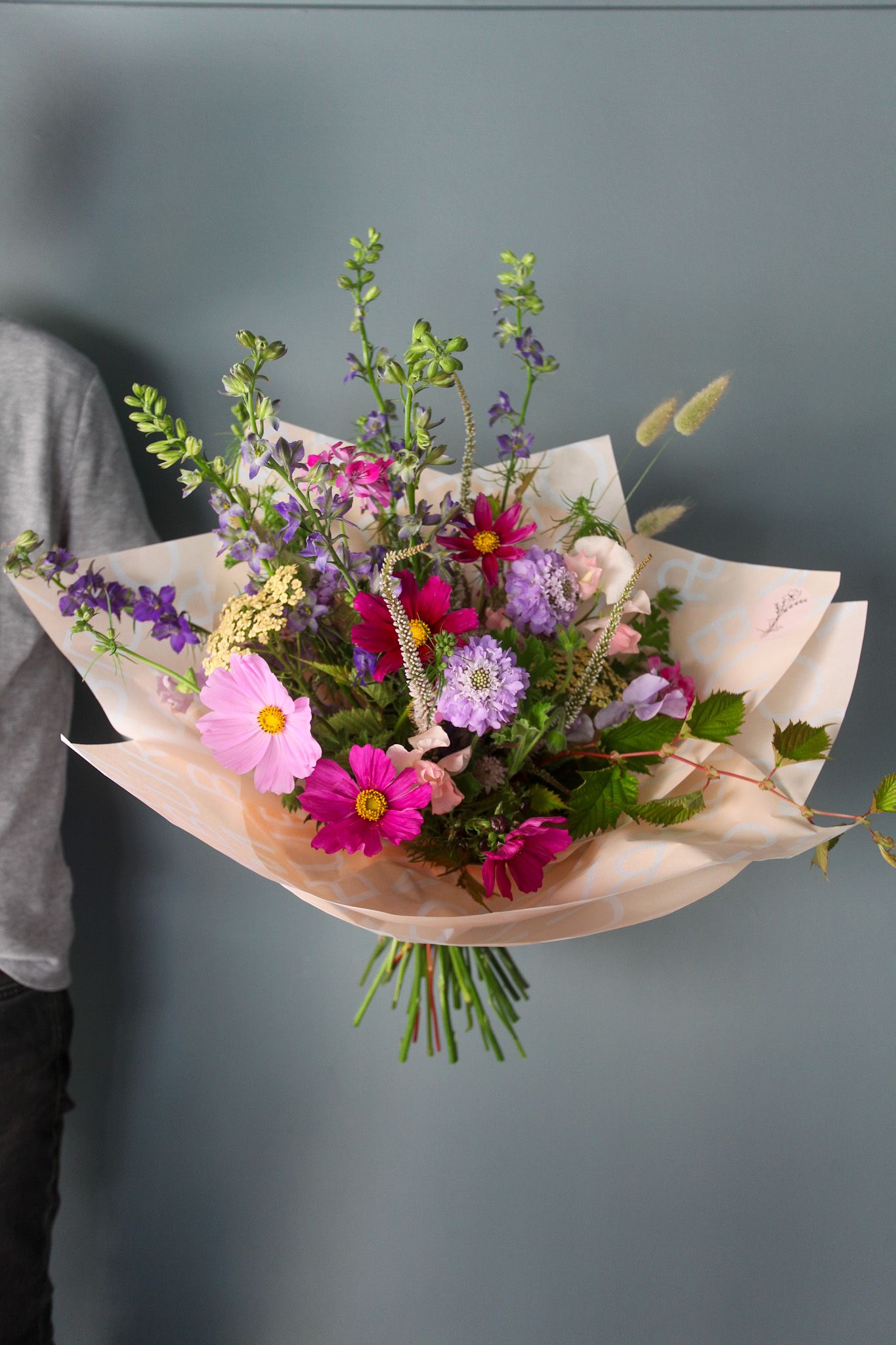 @joannehawker
We couldn't agree more! 😊 There's a different type of joy knowing that the products you received are made especially for you. 💕💕 Love to see small businesses thrive together hand in hand! 🤝 These beautiful noissue Cards are by the ever so talented, @joannehawker ✨✨✨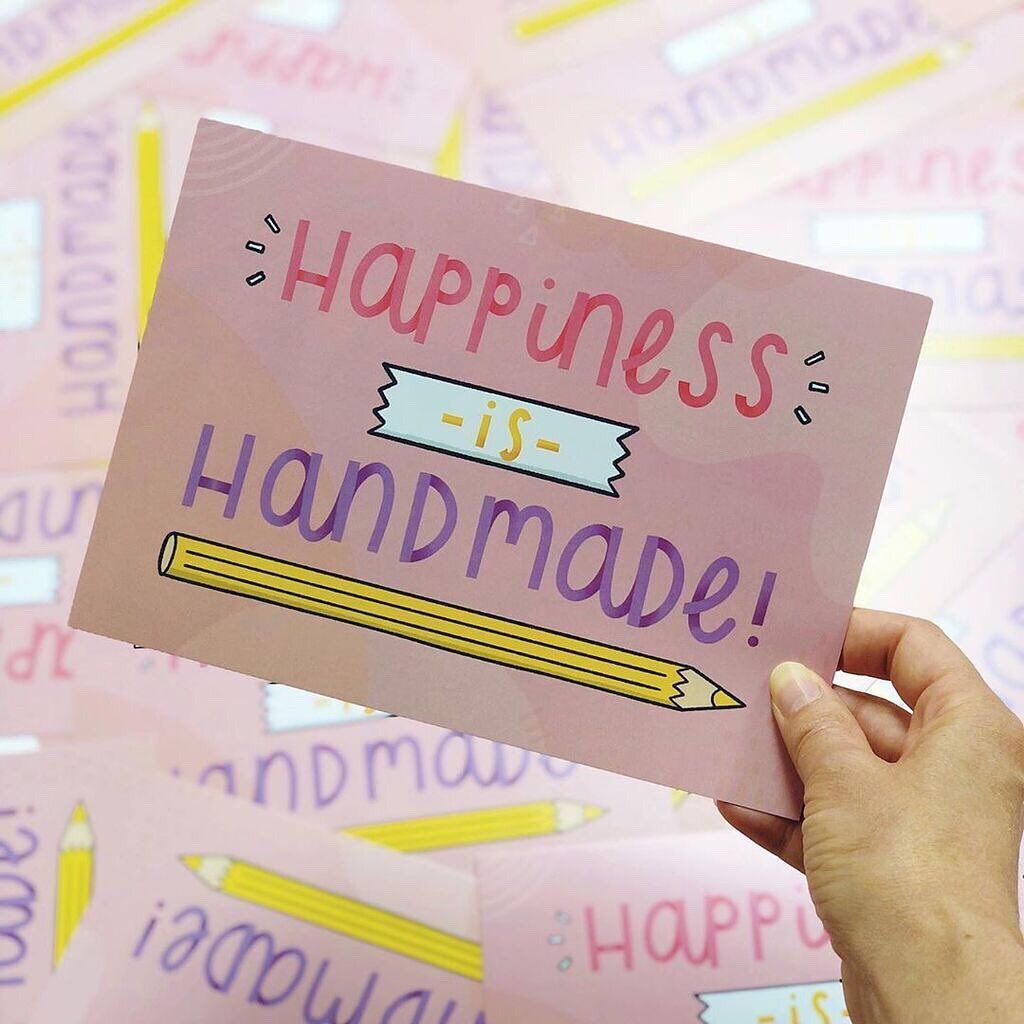 @melanie.johnsson
Such a striking color contrast on @melanie.johnsson's tissue design! 💛💙 ICYMI, we print using soy-based ink on FSC certified acid-free paper. 🌱✨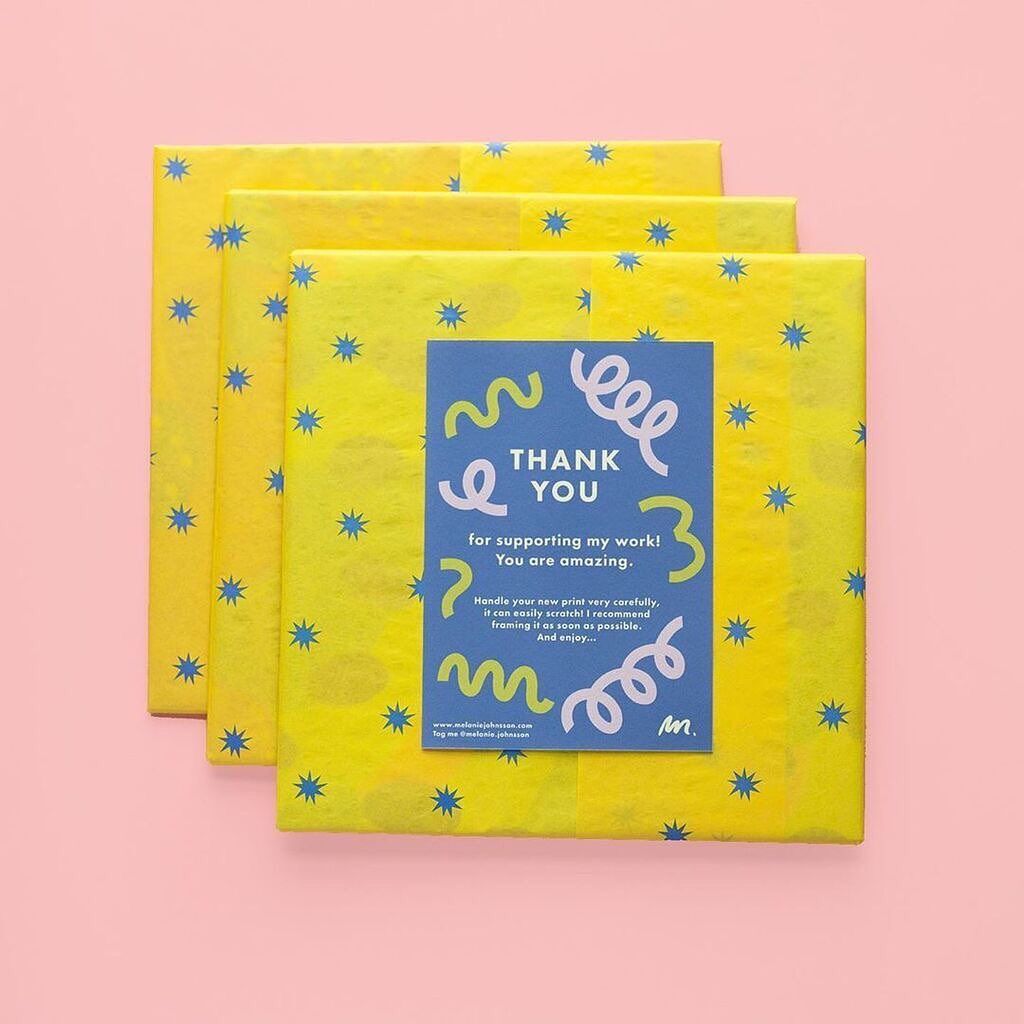 Viktorija Semjonova: Simple Everyday Pleasures
"All I draw is about simple and mundane everyday pleasures, it's my approach towards life and something I hope gives people a little bit of a smile and a breather so then we can go change things for the best," Viktorija Semjonova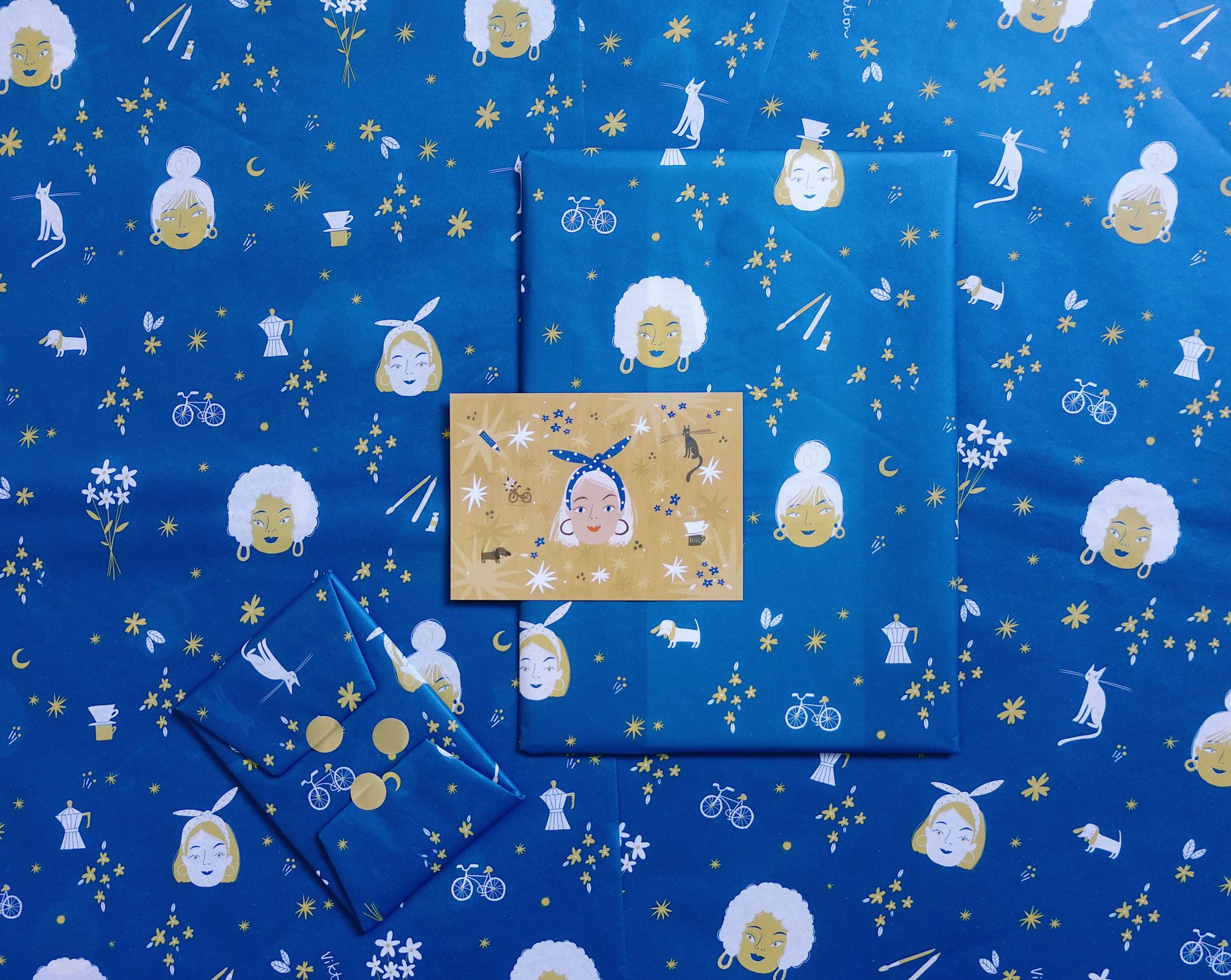 @l.o.m_fashion
We love the repeating logo design by @l.o.m_fashion 😍😍 Their colorful scrunchies are all wrapped up in noissue custom Tissues. ✨✨They also completed the look by stamping their logo inside the box! 📦🤩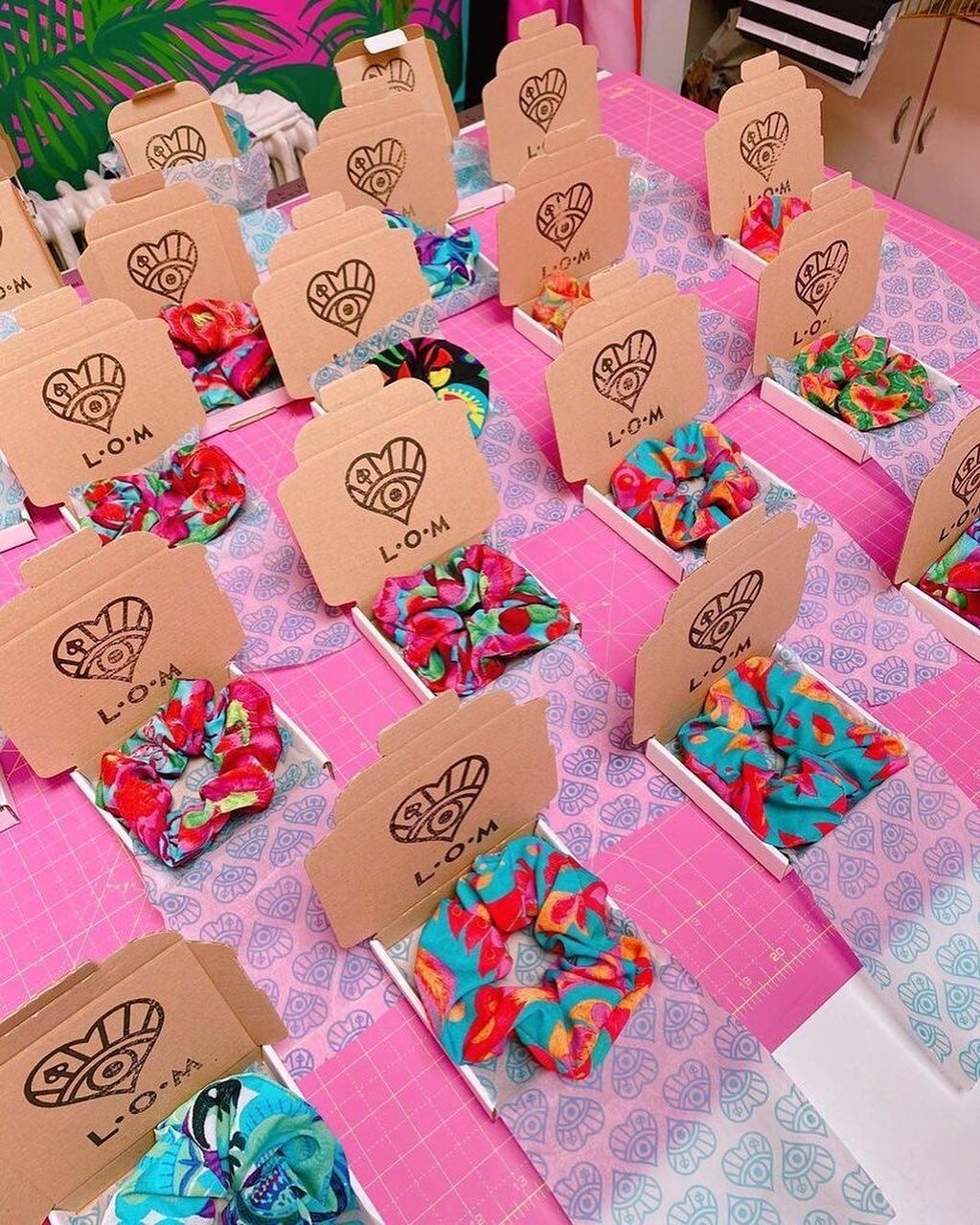 Creatives: A Spark, A Flame, A Fire x Jane Kent Studio
"I love getting to know my clients and finding out what it is that makes them unique. That's the great thing about small businesses, their personality is real, not cooked up in a boardroom!" Andy Taylor of asafaf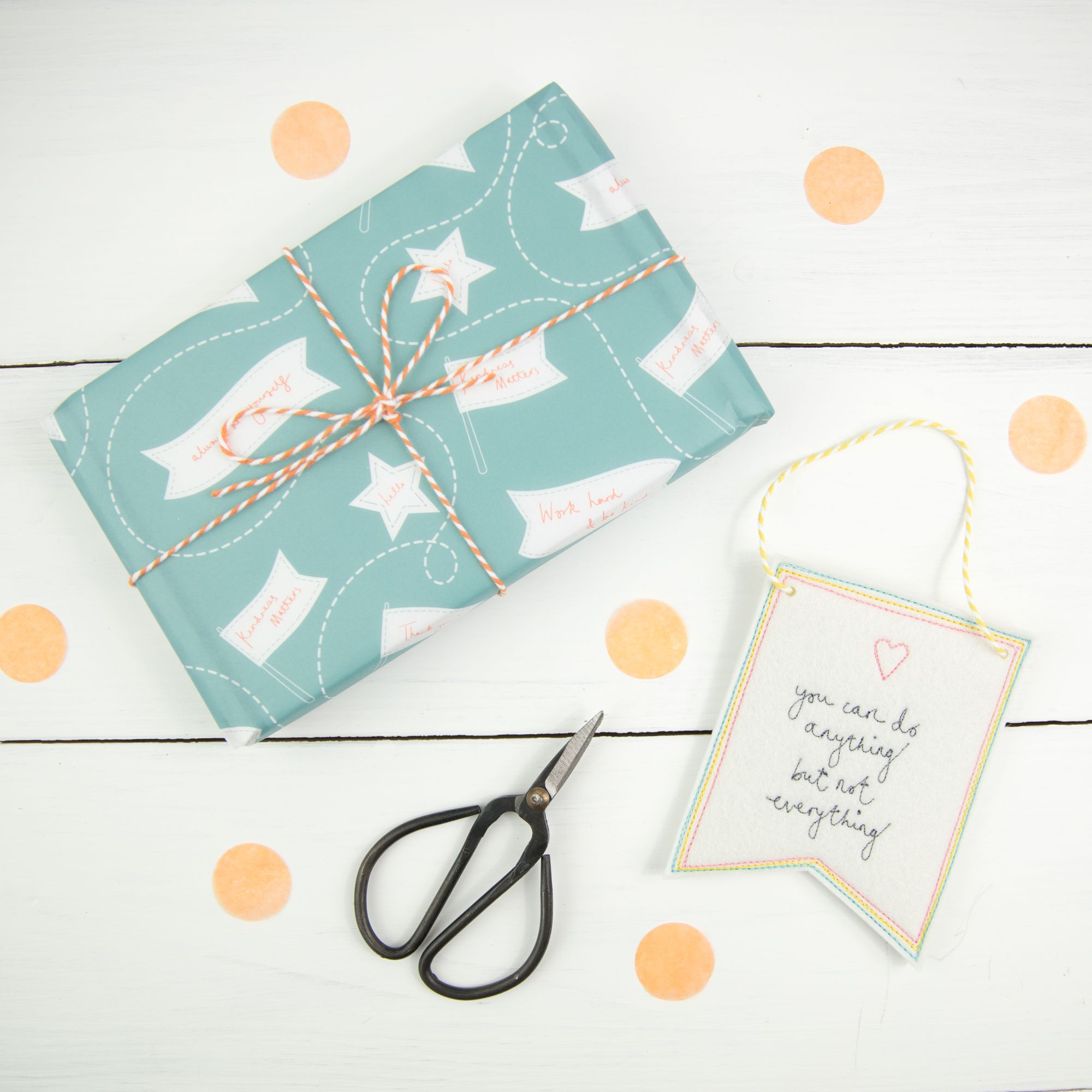 Creatives: Moon Child Studio x Saffie Bea
"I find creativity definitely inspires creativity, the more you use the more you have!" Sophie of Moon Child Studio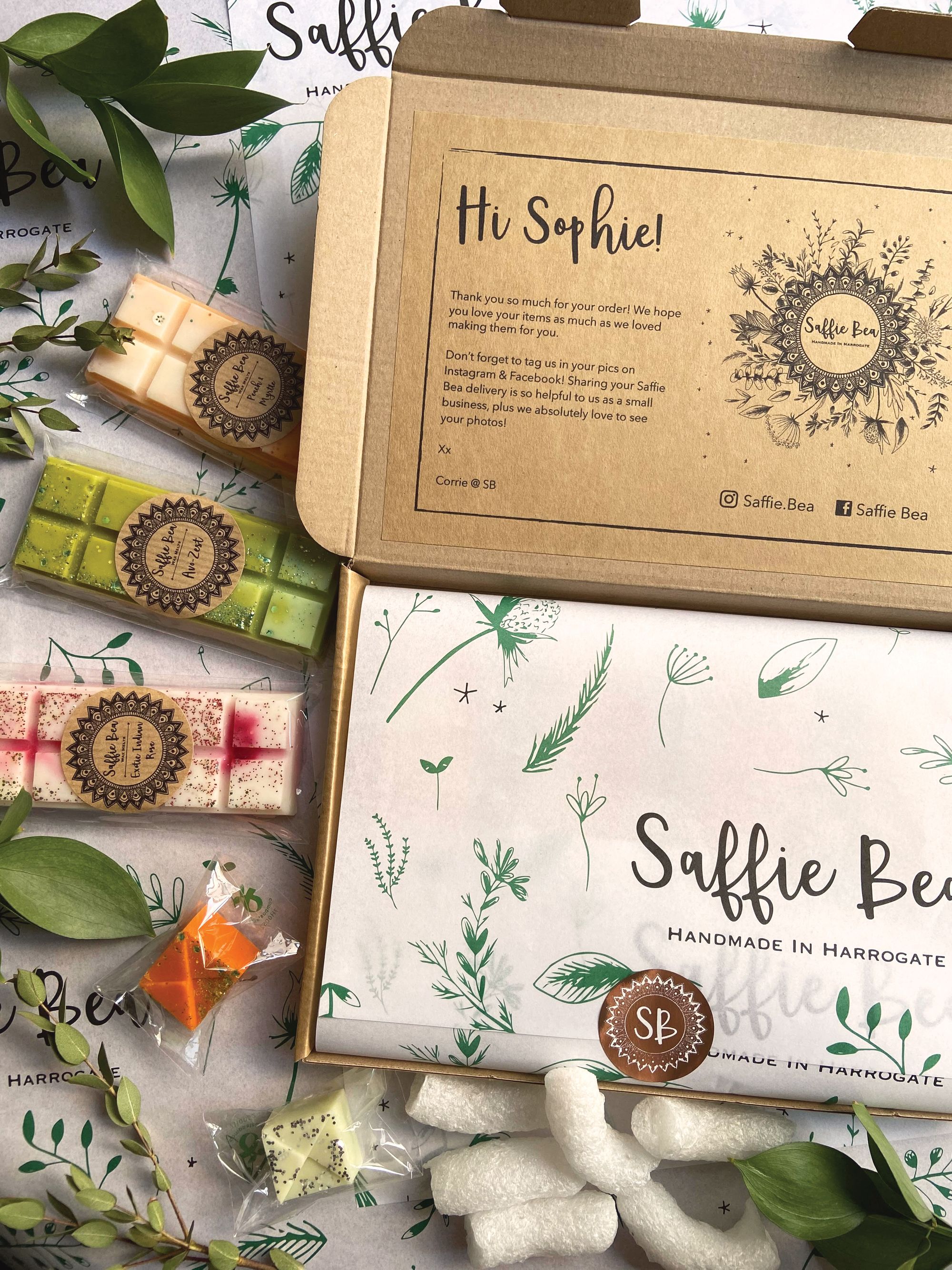 5 Quick and Simple Ways to Improve Your Website
Read on to learn 5 simple ways to help your website make a great first impression!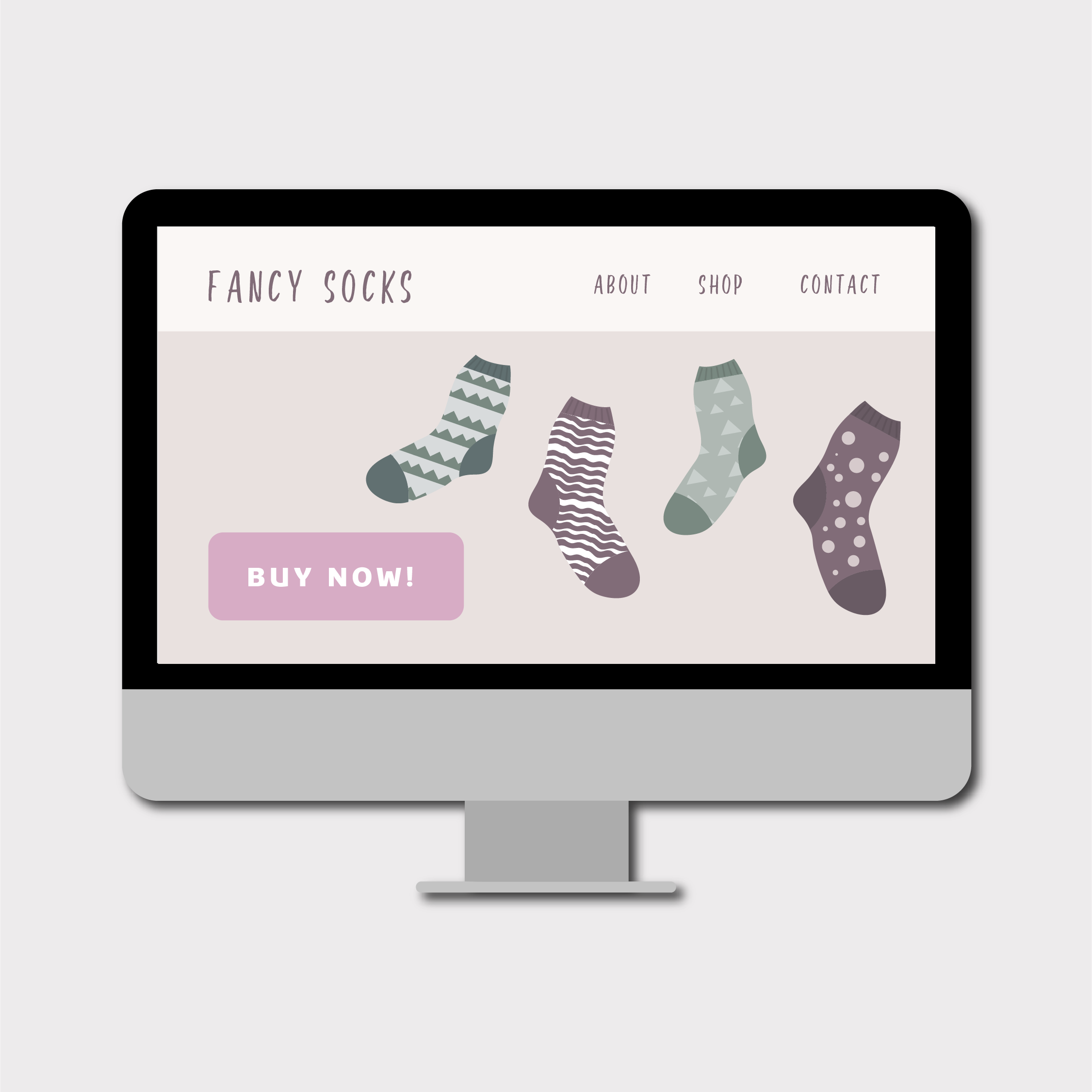 5 Ways to Succeed in an Online Market
Lots of makers and markets are turning online, so although this is a great sales avenue, it's also highly competitive. If you're considering taking part in an online market, we have some top tips for how to best be prepared.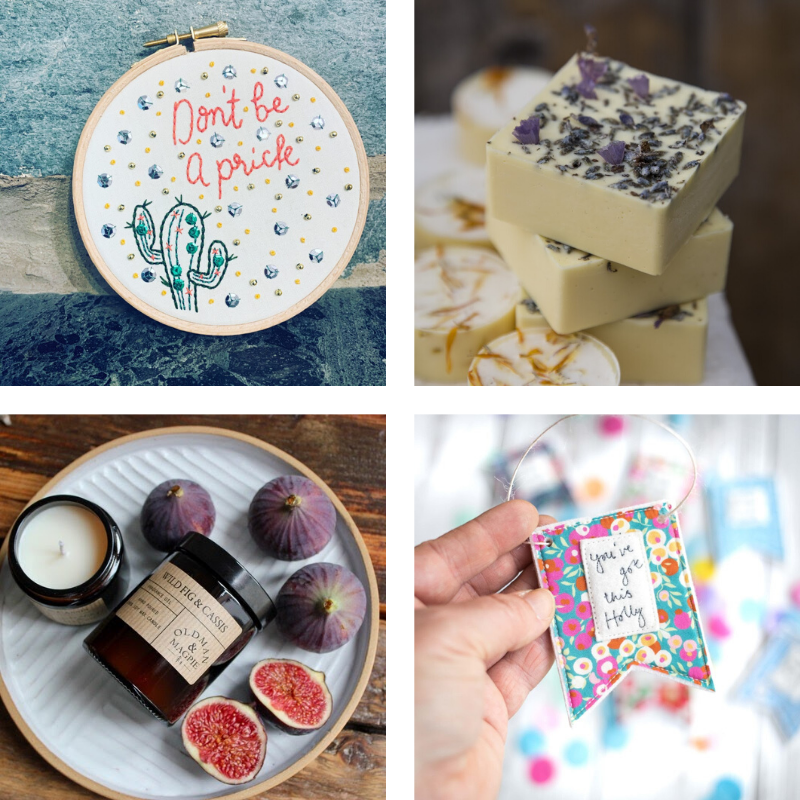 @georgiaragnall
We have 2 types of noissue Stamps to choose from: self-inking and the wooden manual stamp. 👍👍 For this lovely print, @georgiaragnall opted for a wooden stamp - which is handy if you'd like to use multiple ink colors. 🎨 Which one would you choose? 🤔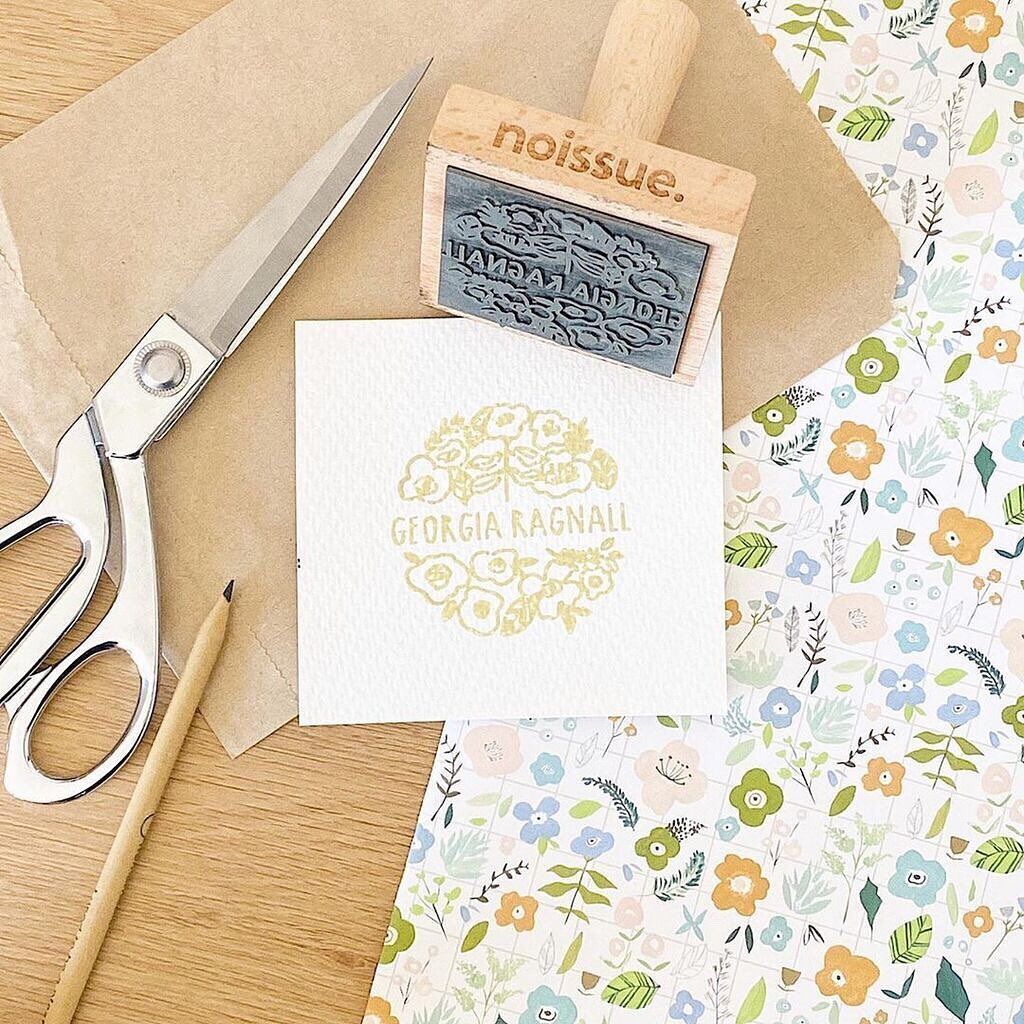 Celebrating Joy, Planet and Love with Mélanie Johnsson's Spellbound
"It's also all about sharing the love for the Planet and getting people inspired and ready to make their own dreams come true!" Melanie Johnsson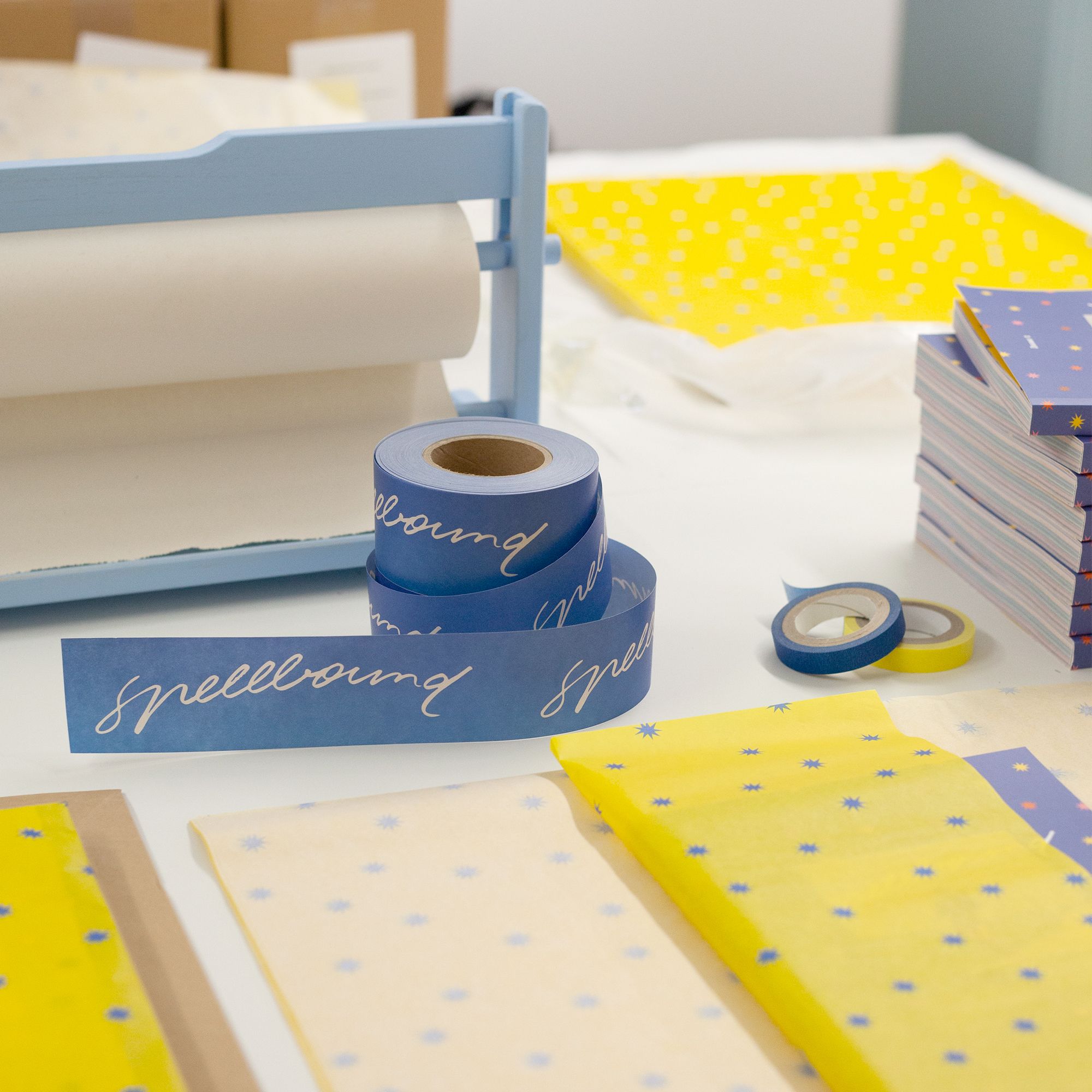 @kitty.makes
Who wouldn't be excited to fulfill their orders with this custom packaging?😍 Imagine receiving a package wrapped in the noissue custom paper tape by @kitty.makes! 💭 Marvelous! ✨✨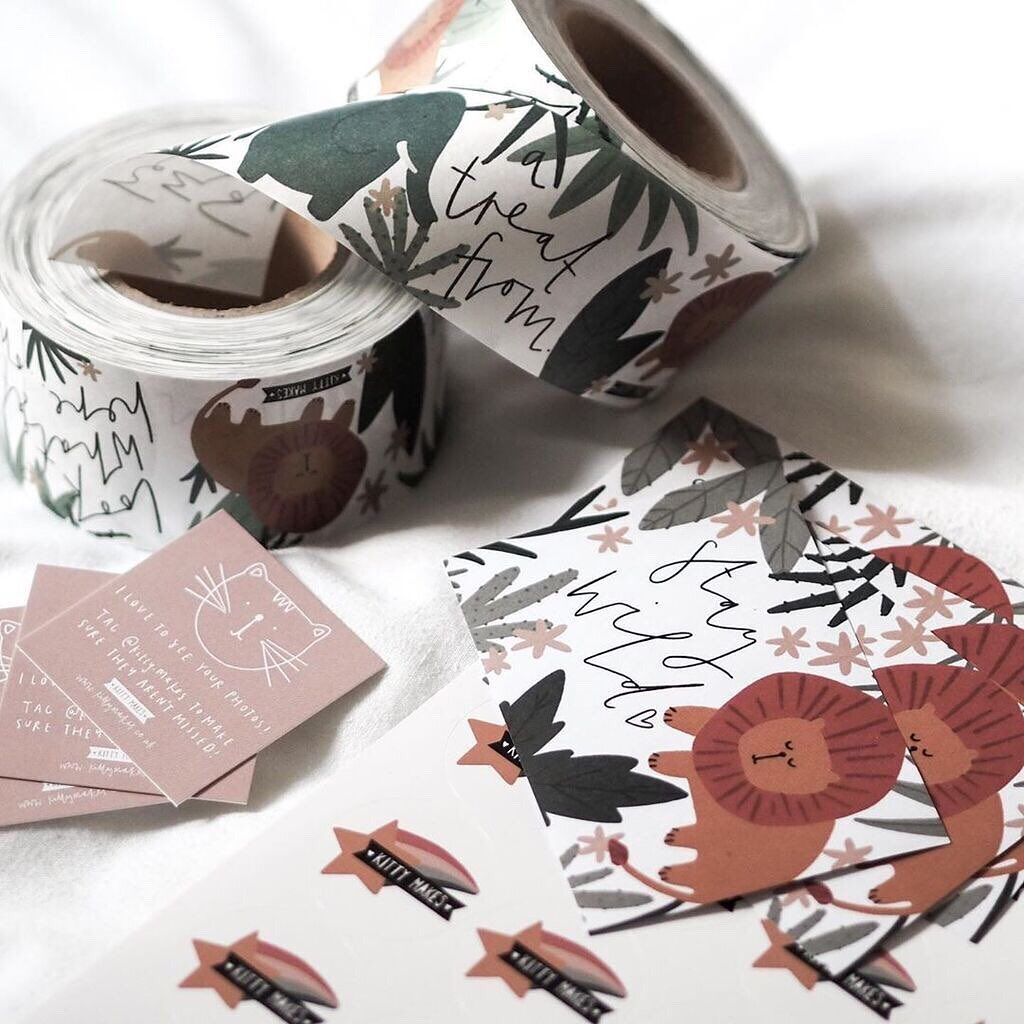 Creatives: Greg Davies Art & Design x Shea Sassy
"As someone who is very environmentally motivated, knowing that I have contributed to the planting of more trees whilst designing a brand is a very special feeling!" Greg Davies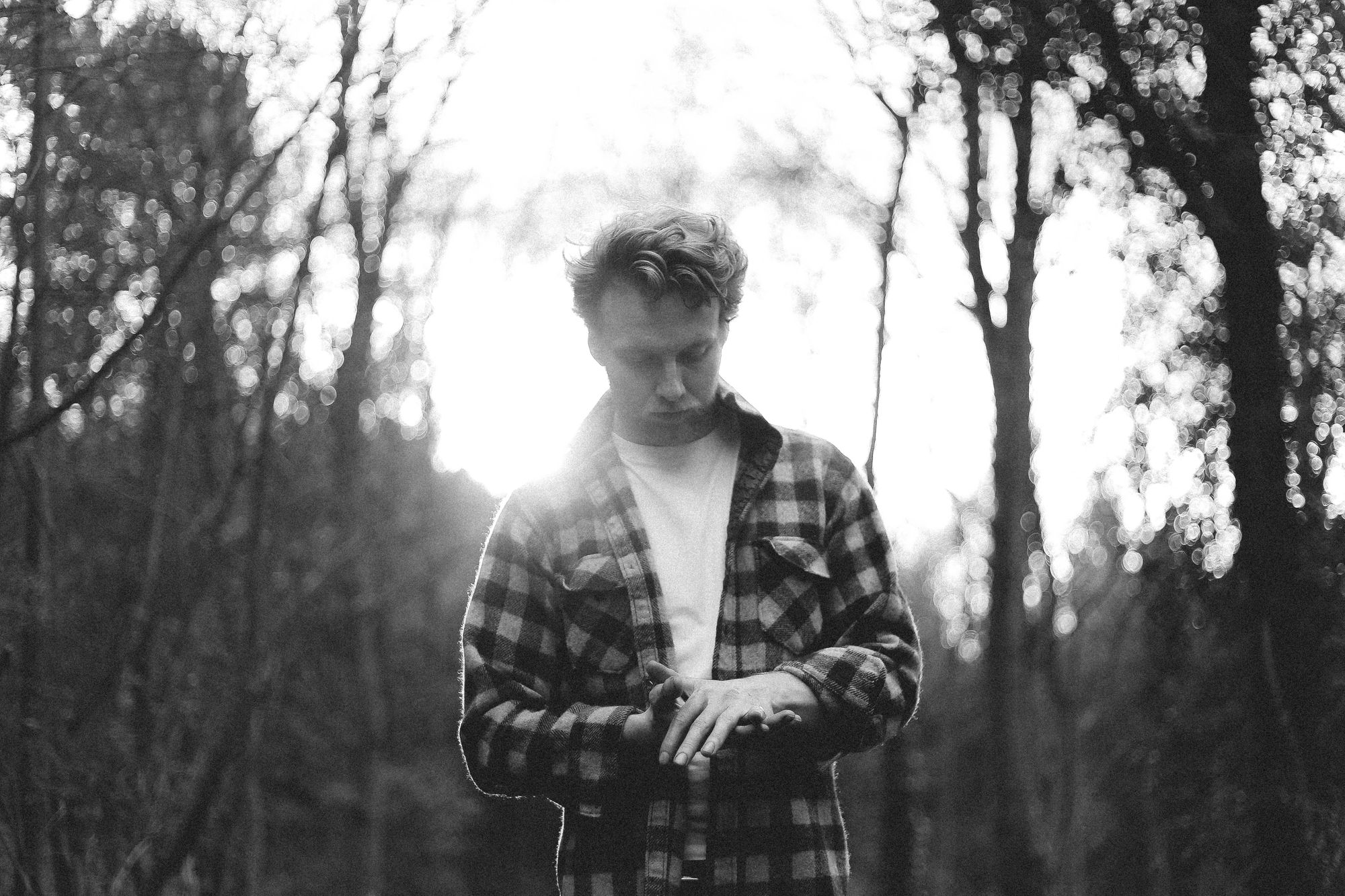 Fun & Relatable Illustrations with Holly Maguire
"My current aim is to share work that can be comforting and relatable as well as highlighting the things that I feel passionate about," Holly Maguire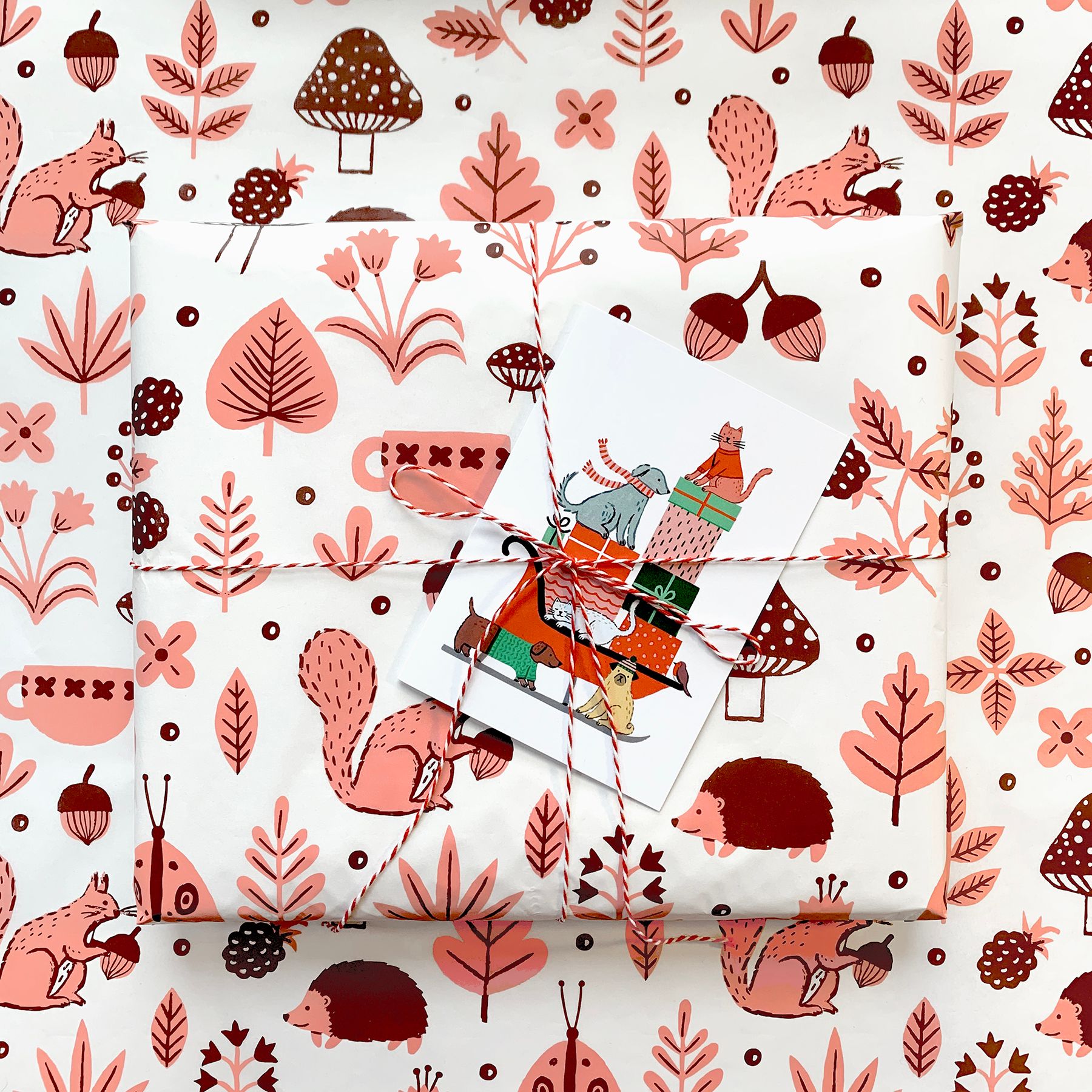 @bethanjanine
We're excited to let you all now that there's a new addition to the noissue product line: 🥁 *drum roll* 🥁 the all-new noissue Stamp! 🤩🤩 There are 2 types of stamps to choose from: Manual and Self-inking. 👍 @bethanjanine opted for the manual option.✨✨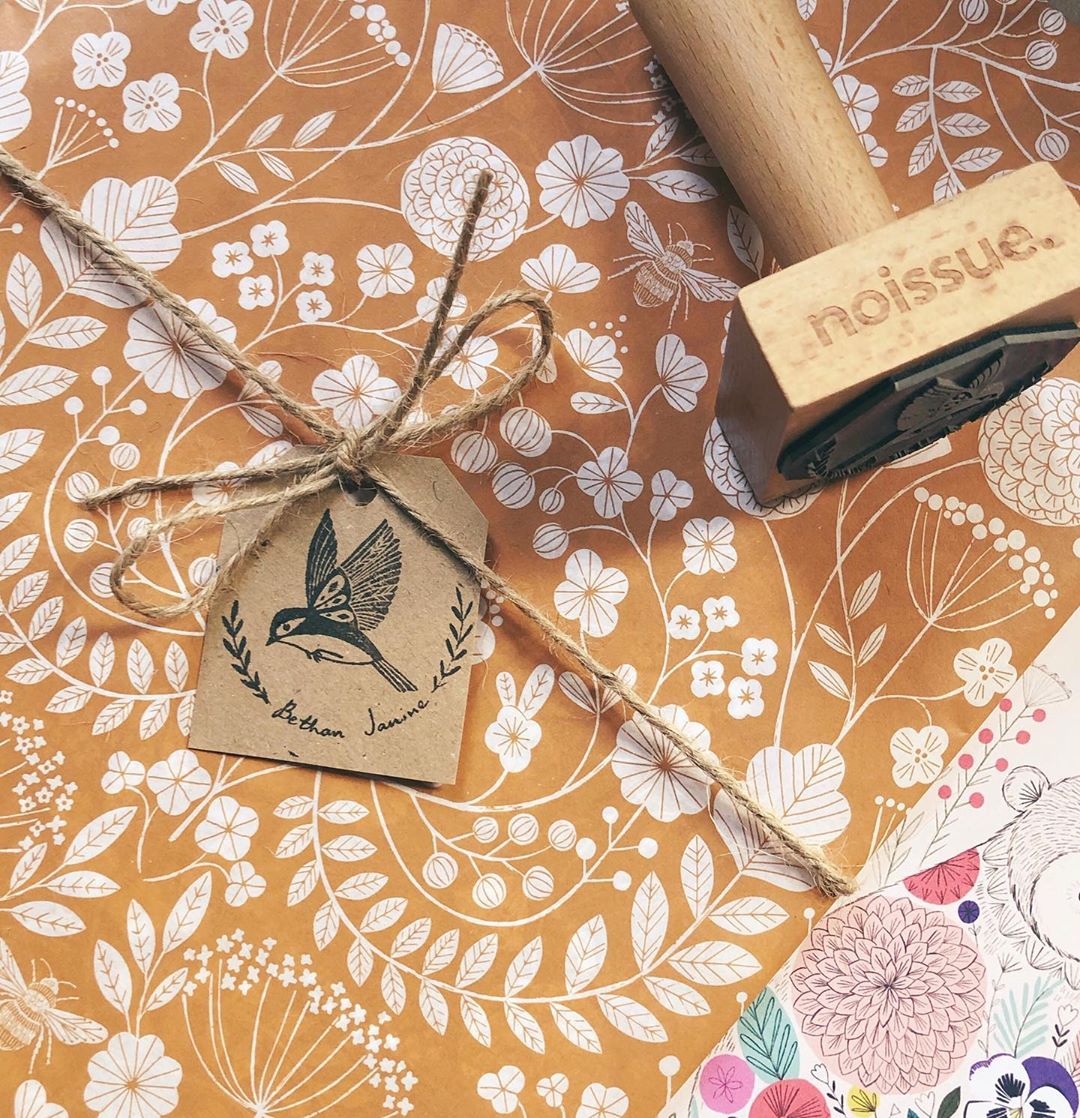 @denperfect
Love the minimalist, sleek design of this noissue Tissue by @denperfect 🤩🤩 It's easy to design with noissue - simply upload your logo and choose a template👌 You can also upload a finished design 🤗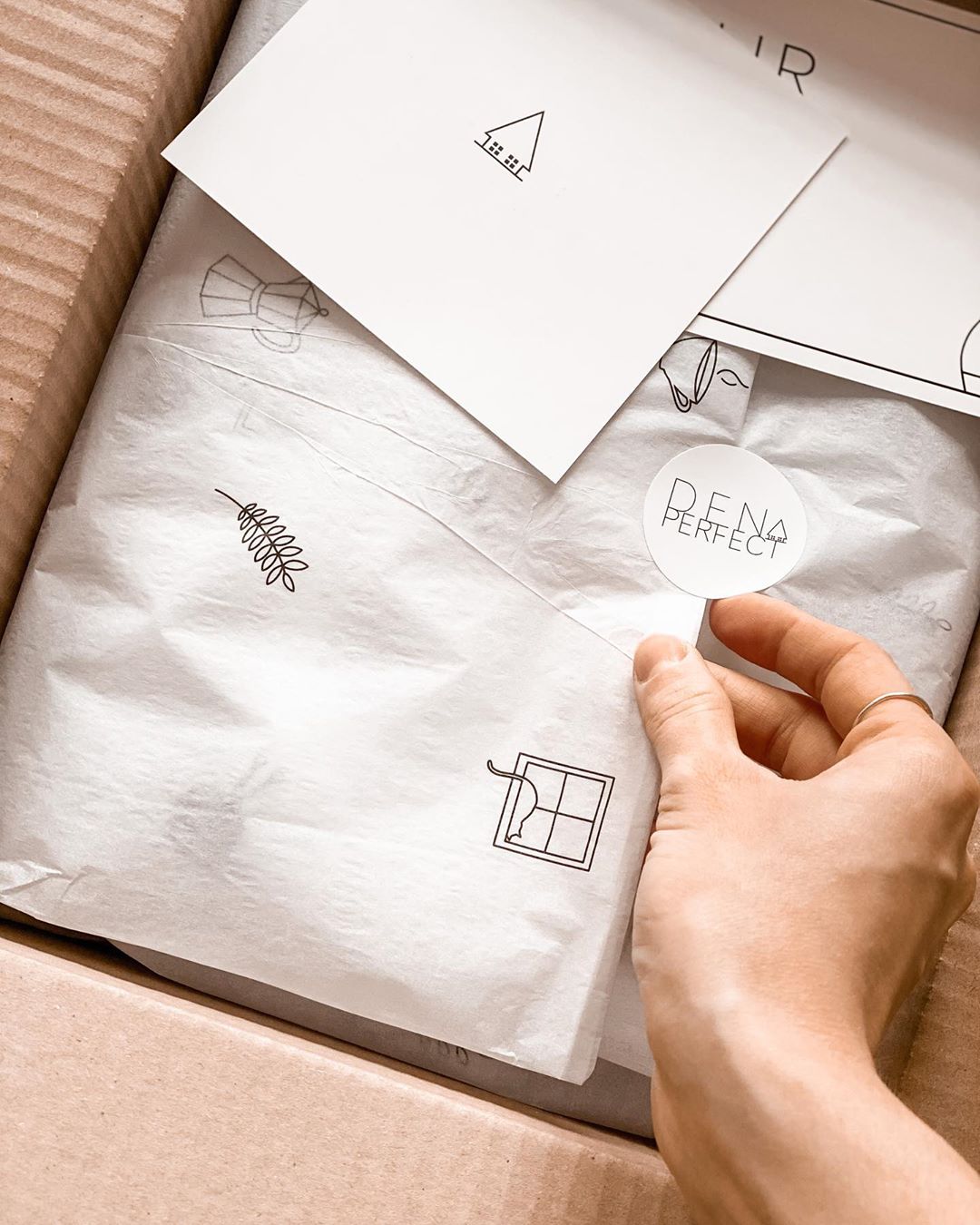 @kathrynzaremba
If you're finding ways to create a good noissue tissue design, try going for bigger and bolder patterns just like how @kathrynzaremba did! 🤩🤩 Love the creative way the brand's name is incorporated on their noissue stickers! 🐱❣️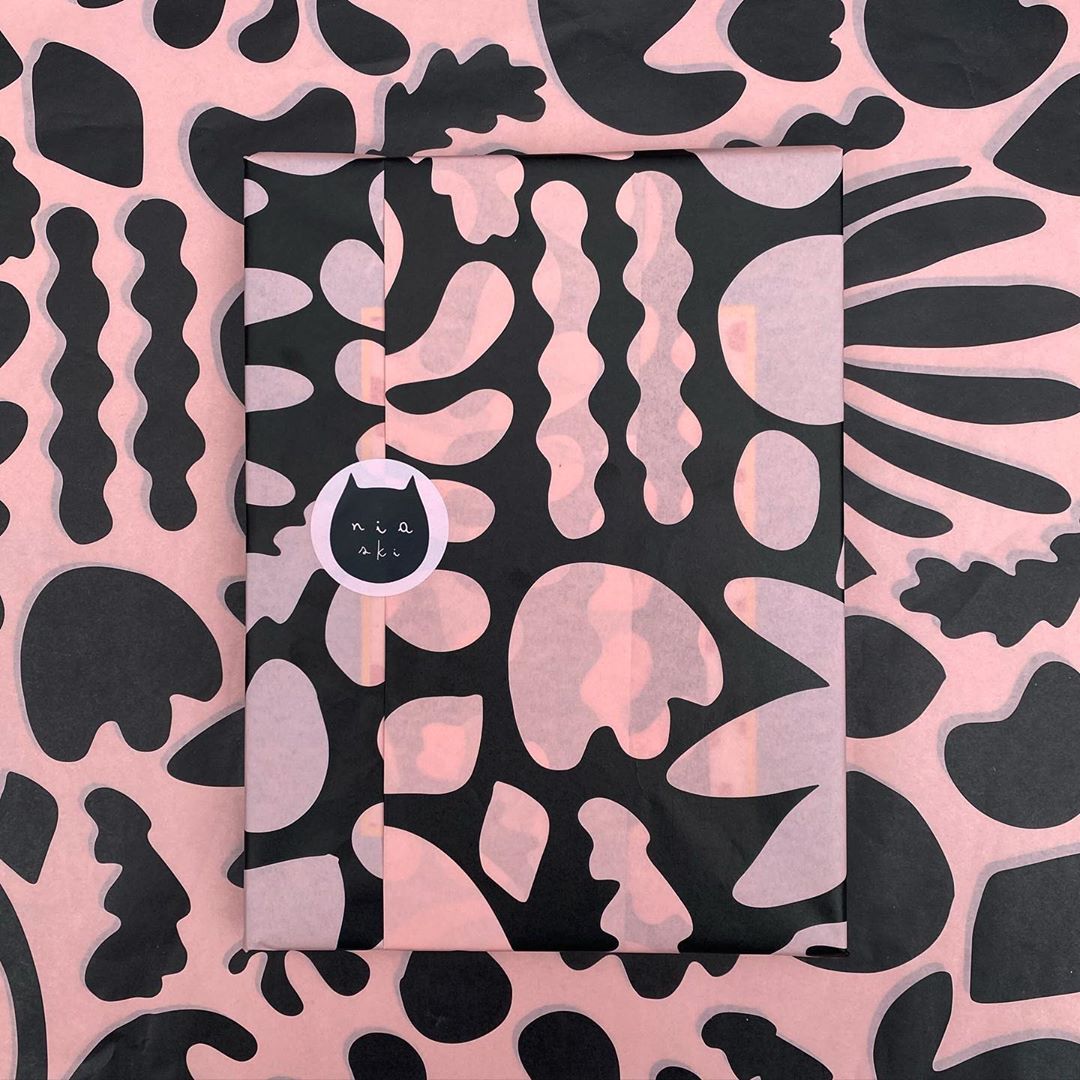 @emillieferris
Love this stunning and creative design by @emillieferris. 💫💫 It's always fun to receive something wrapped so beautifully 🤩 #WFHtips: Make sure you have a designated space for work. This will help you get into the right mindset, and it creates a boundary between work and home (even if you're at home all day).