#noissueSticker
#noissuepackaging
The Art of Unboxing: How Brands are using noissue products to create great unboxing experiences
Creating a memorable unboxing helps continue the customer experience from online to the real world! See how brands are delivering instagram-worth unboxings with noissue!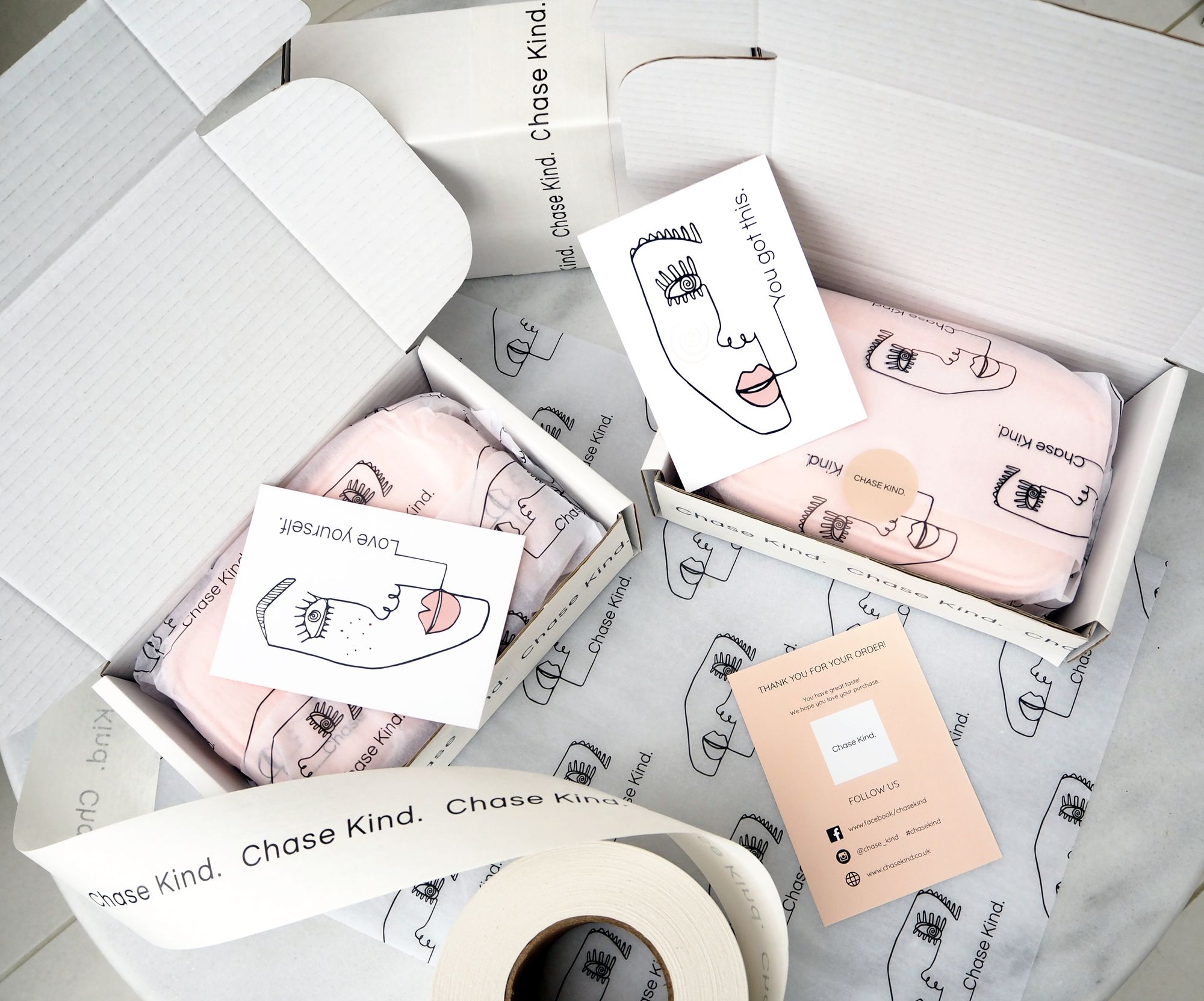 Playful Packaging for Custom-made Kids Bags with jude&moo
"Don't wait until everything is perfect, there is always room to make change. It's just important to get out there and give it a go, if it's something you really want to do," Kate Saunders, founder of judeandmoo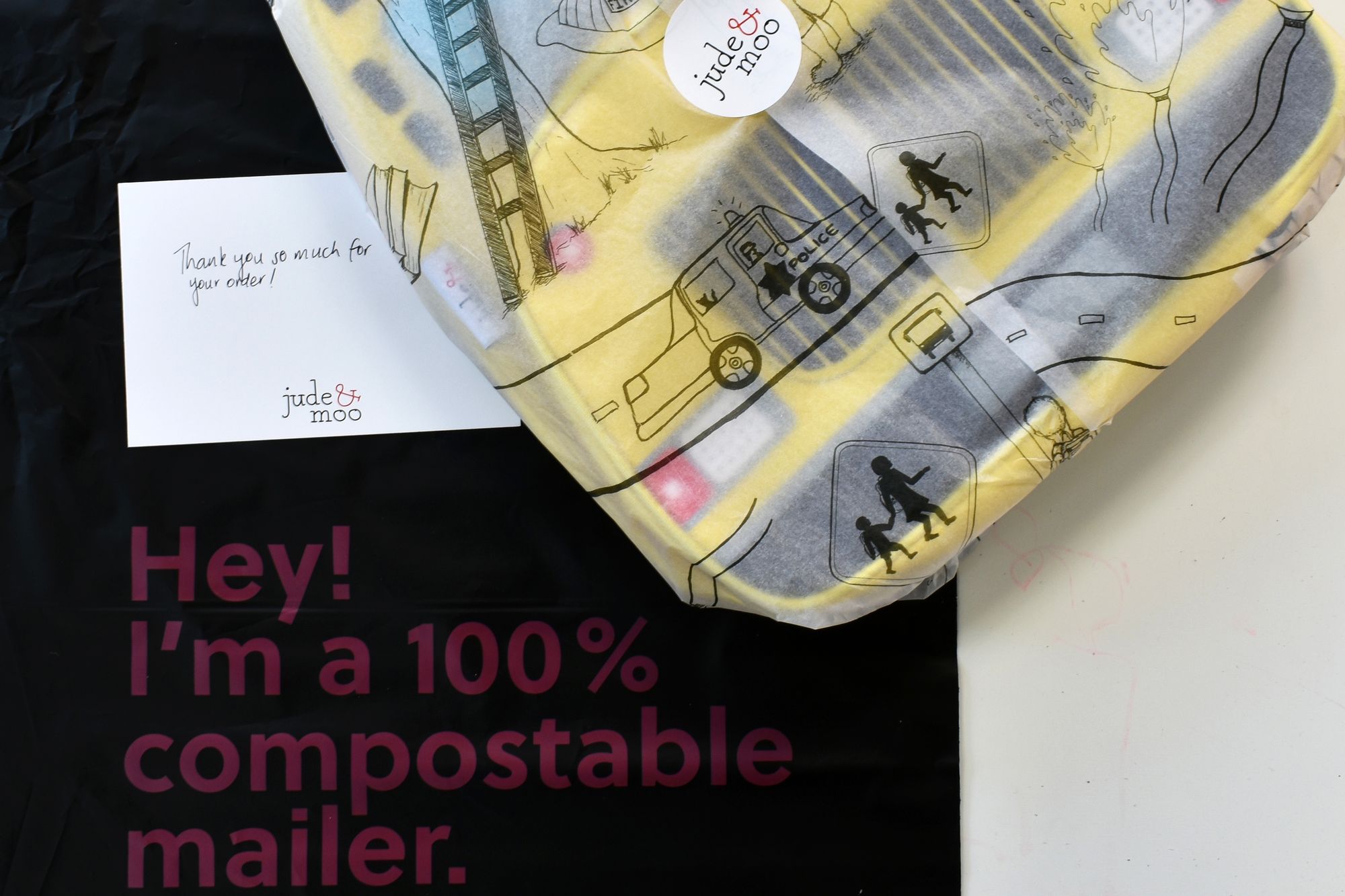 @aragmaswim
The waves are upon us! 🌊🌊 Love how @aragmaswim's noissue packaging is so relaxing to look at. 💗 Looks even better finished with one of the new noissue custom sticker sizes! ✨✨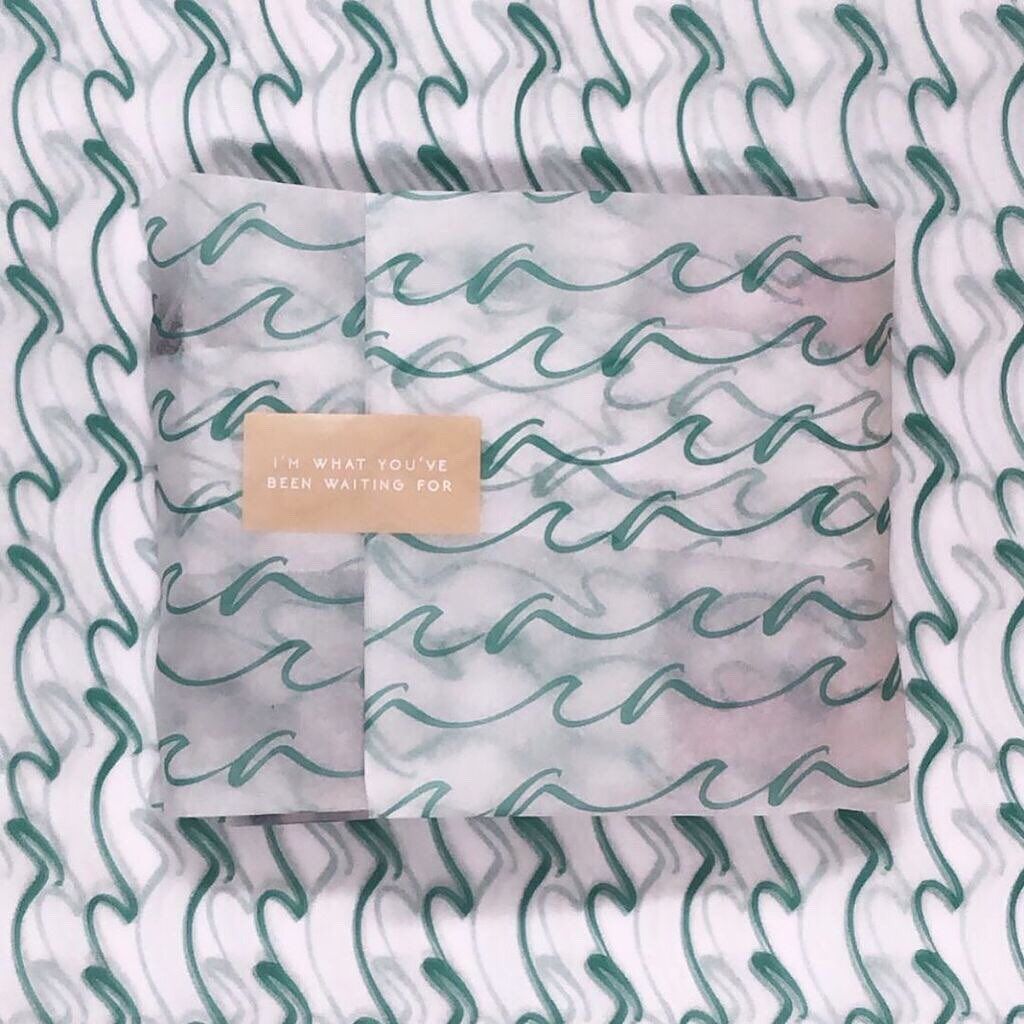 @eharveyart
Did you know that there are new sizes and a new shape (square) available for the custom stickers? 👌 Look at @eharveyart's super cute rectangular custom noissue stickers! 👀👀 We added more options for brands to have a wider selection better fit for their products' packaging. 👍👍 Head over to our website and check them out! 💕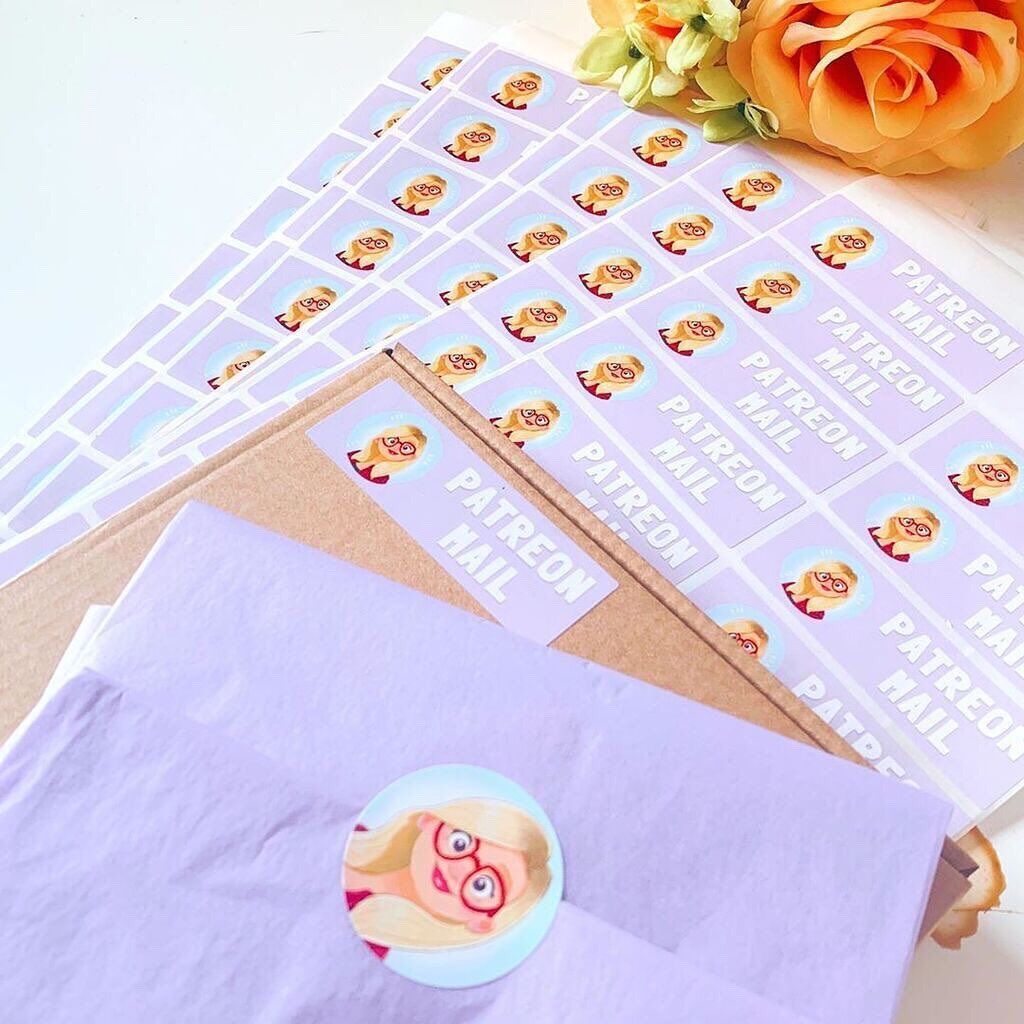 Weewoollies: Functional Wear for Adventurous Kids
"Our commitment to the environment has been at the core of our values from the very beginning," Cindy Finley, Founder and Creative Director of Weewoollies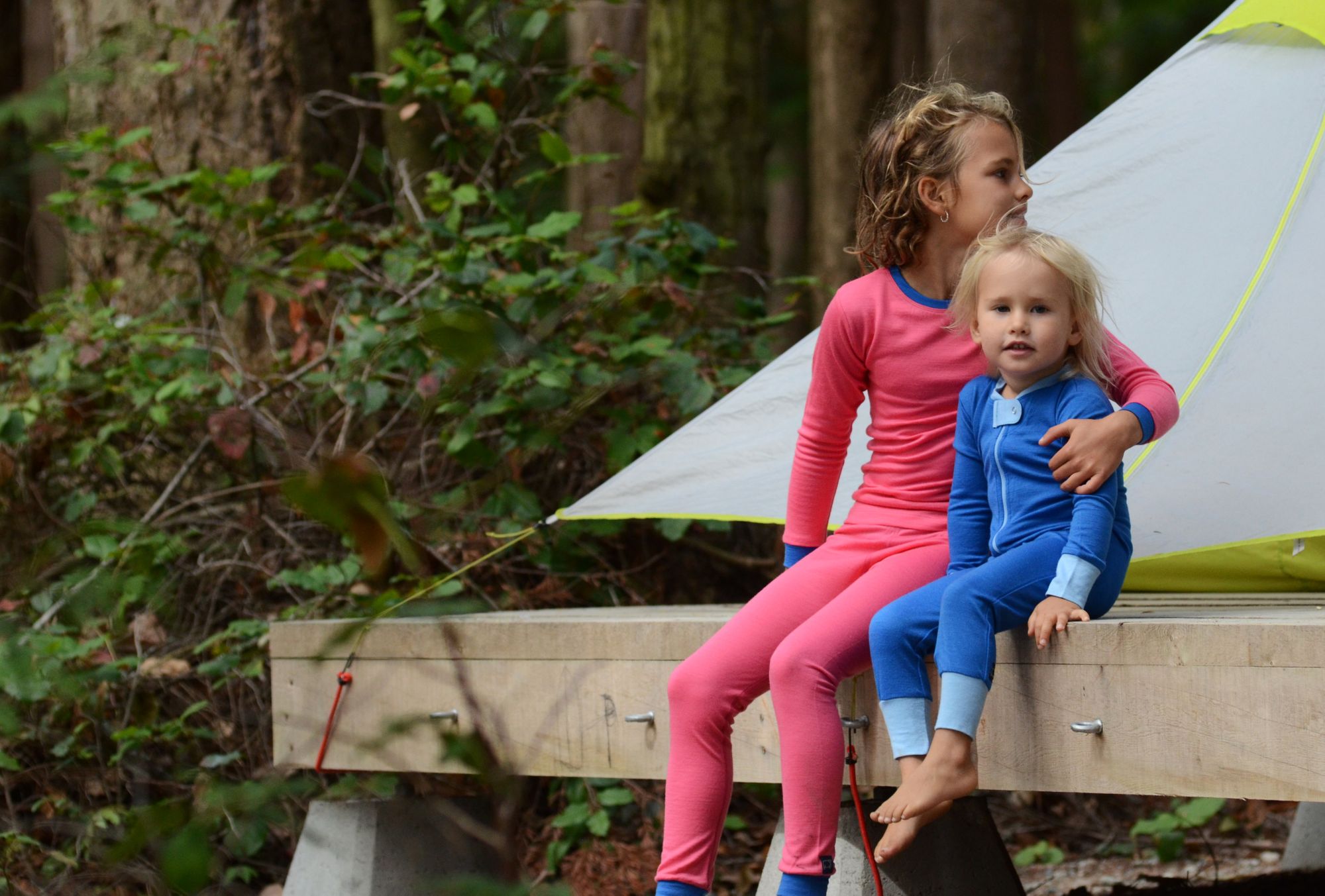 Creatives: Vanilla Hayes x TravelbagNZ
We chat to design studio Vanilla Hayes on their work for TravelbagNZ. Read on to find out about their collaboration on custom, branded Tissue and Stickers.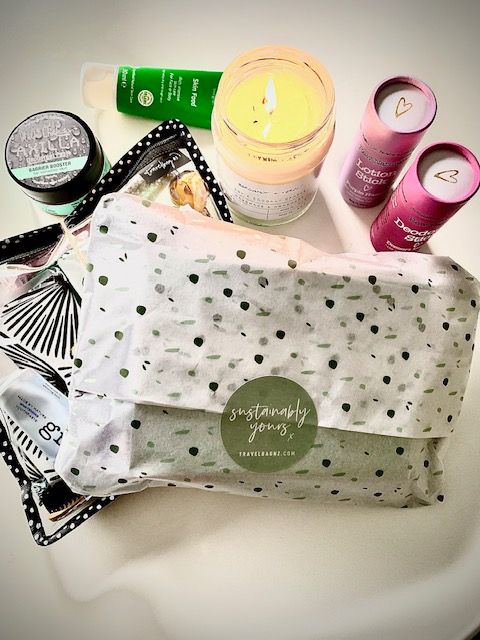 Sustainable Fashion with Points of Measure
"I've trusted noissue for years for my client's packaging so it just made sense to look there first for packaging for my own brand," Natalie Smith, CEO and Founder of Points of Measure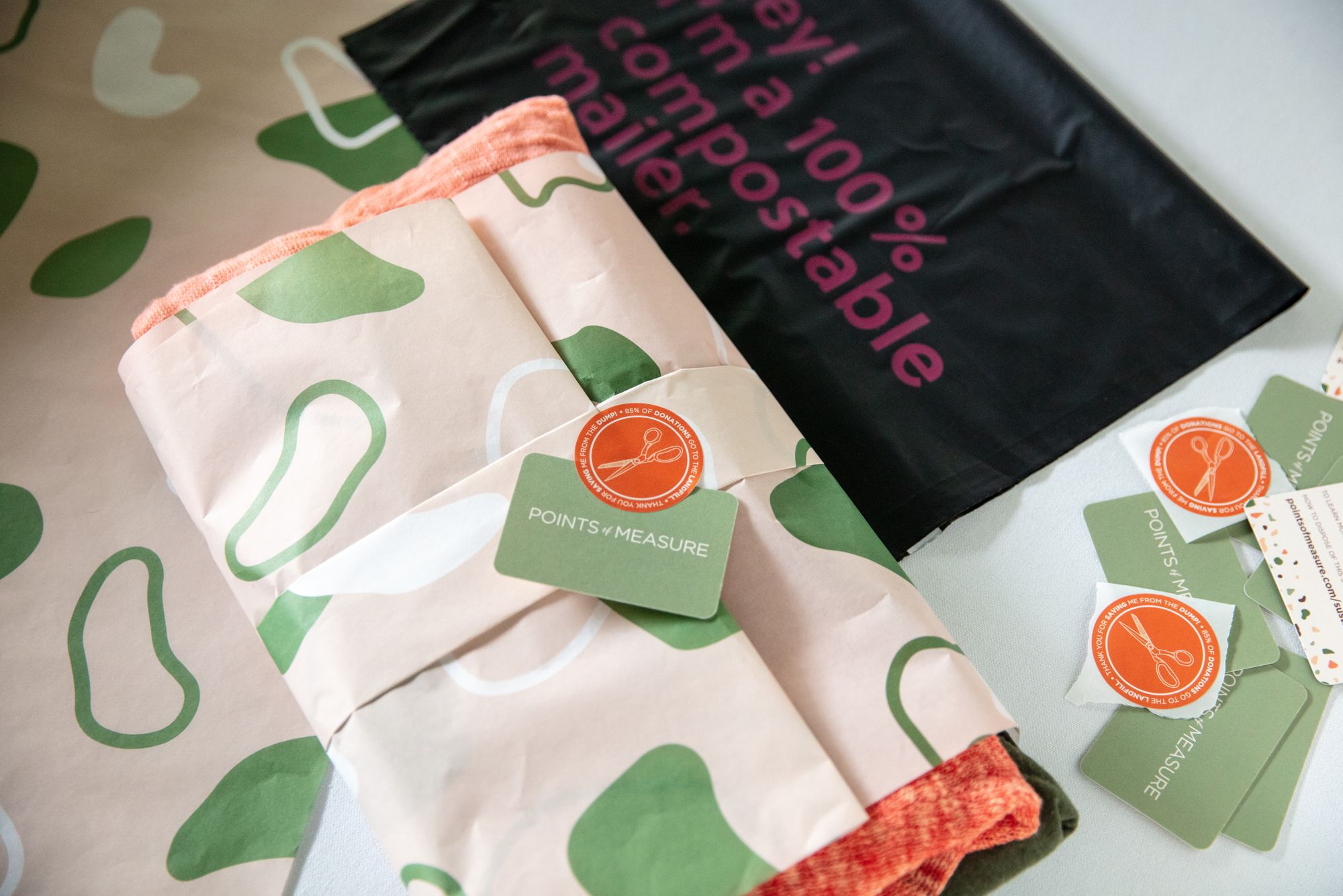 @eggbuttertoast
We can almost smell the freshly baked pastry from this scrumptious custom wrapping tissue design by @eggbuttertoast! 🥖🥯 Peep that very detailed sunny side up egg on toast custom sticker, too.👀 Brb, snacking! 🍞🍳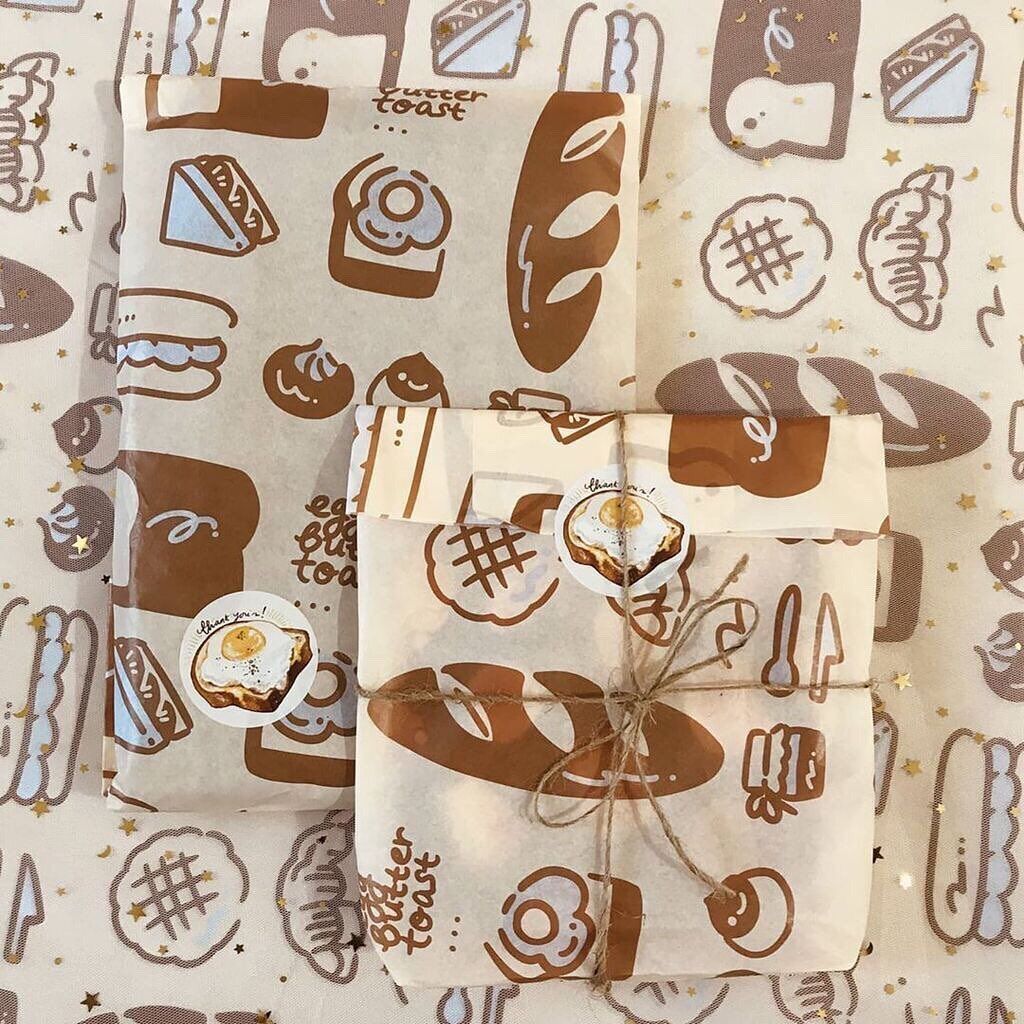 Sinipesa Swim: Love for Every Body Type, Love for The World
"...and that had me thinking: nature doesn't need us, but we need nature. We must do our best to take care of it before it's too late," Lucía Gómez, founder of Sinipesa Swim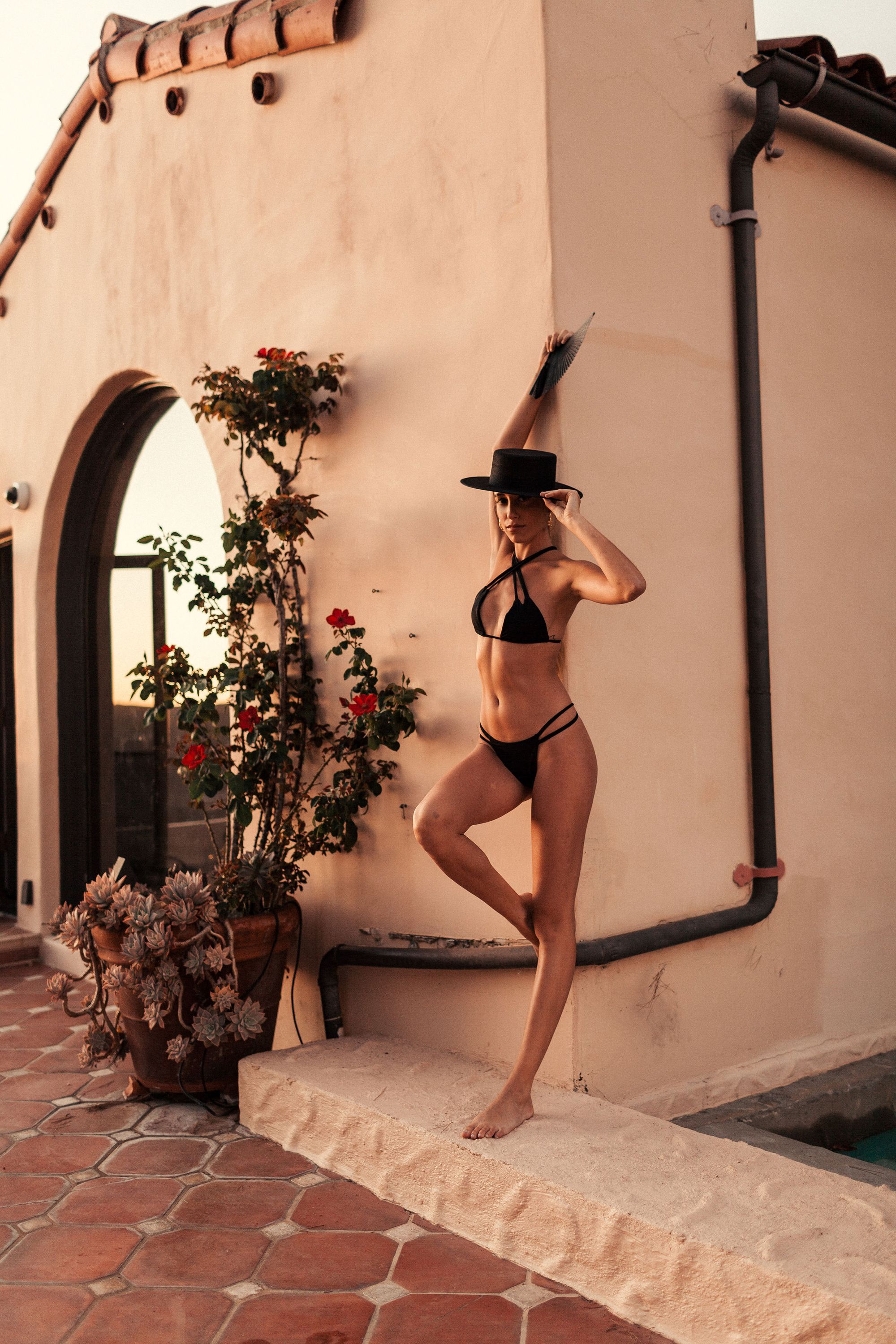 @dancingwithjuniper
💡 Did you know that all our paper goods are FSC certified? This means that they are sourced from a forest and supply chain that is managed responsibly and sustainably! 🍃🍃 @dancingwithjuniper shares with us her beautiful peach-colored noissue custom tissue perfectly paired with their bright pink noissue custom sticker. 💕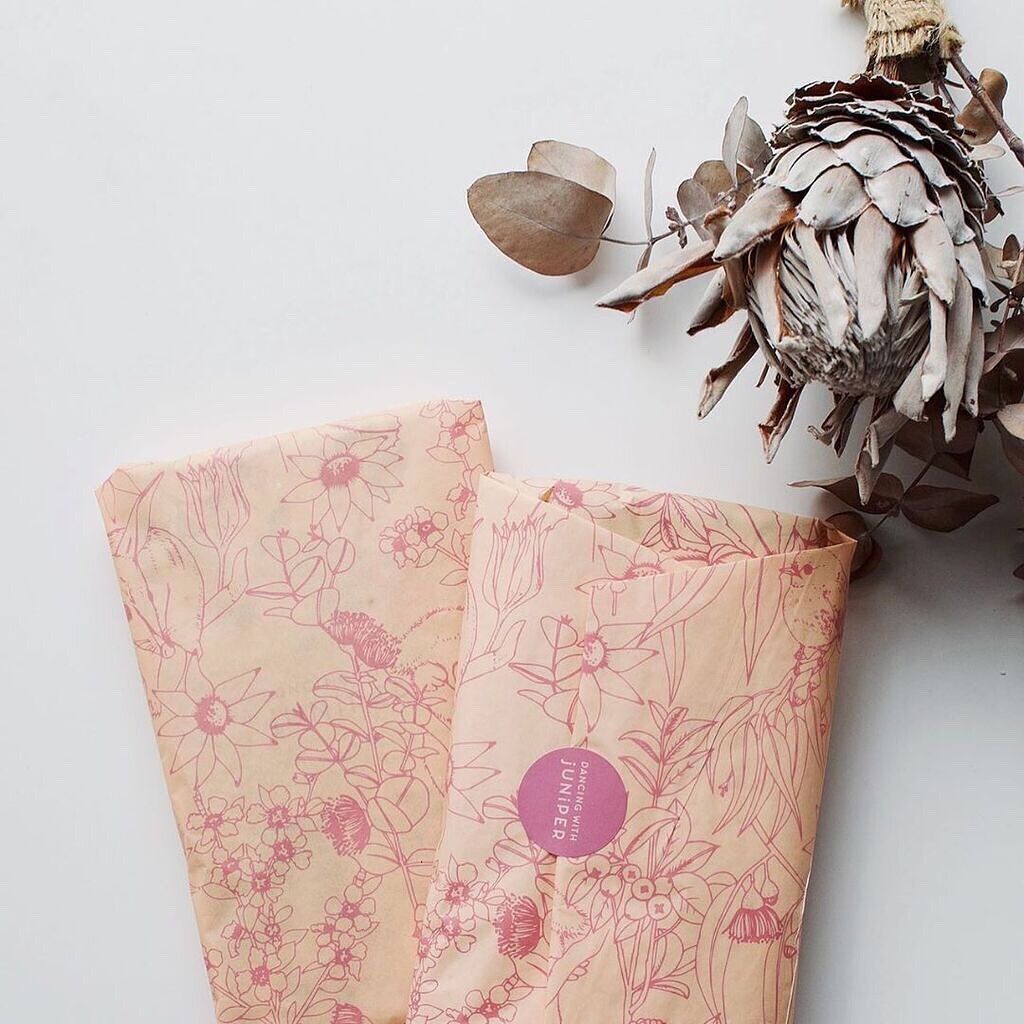 Going Green and Giving Back with The Mint Gardener
"My advice to others is to never dream harder than you work!" Sarah Simon, The Mint Gardener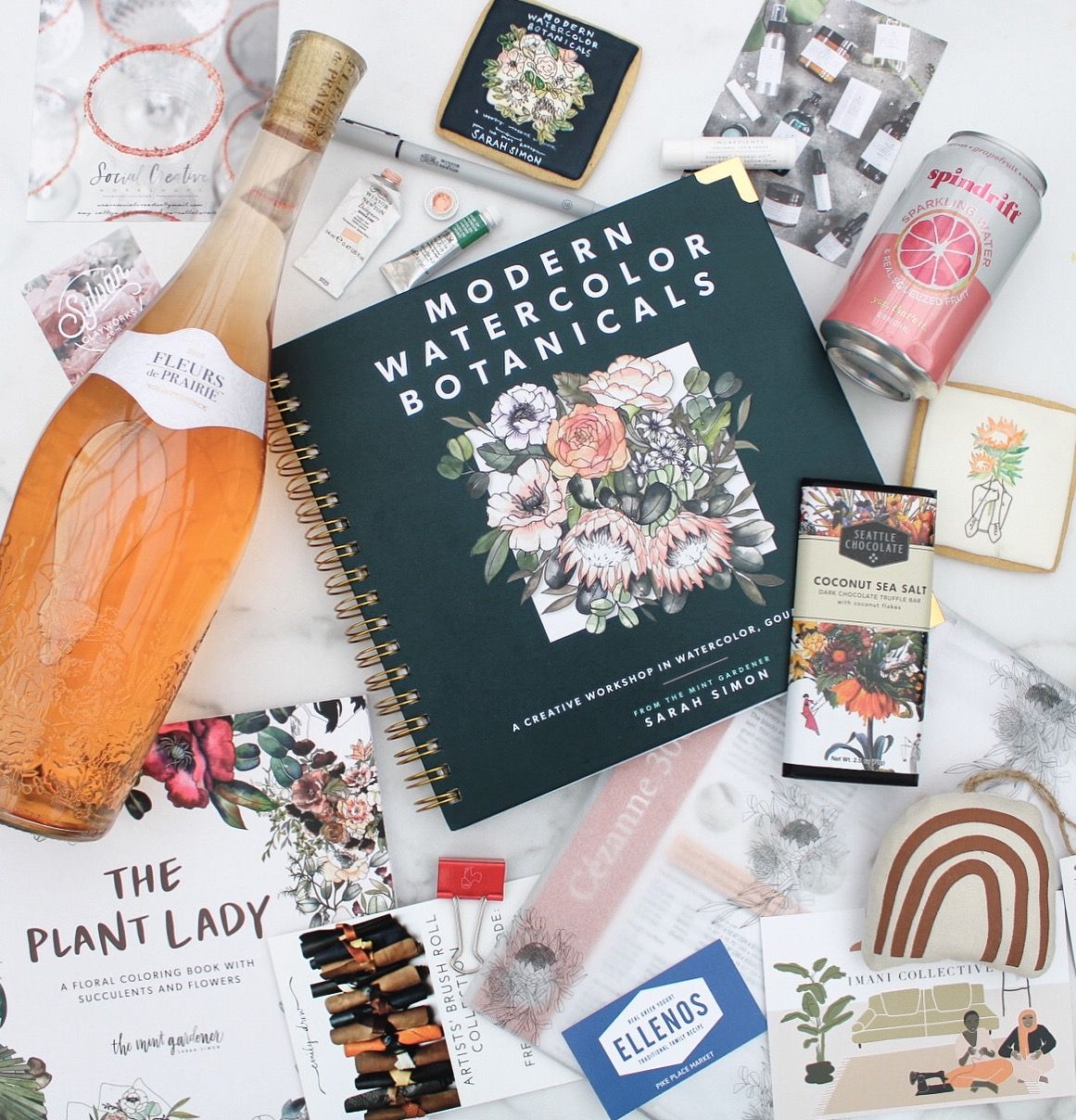 @wickandmaple_
Pro tip: Use white to contrast a vibrant background color for your pattern design. When designing noissue Tissue, white isn't counted as a color. 💡💡 Love how it turned out for @wickandmaple_'s noissue tissue! 😍😍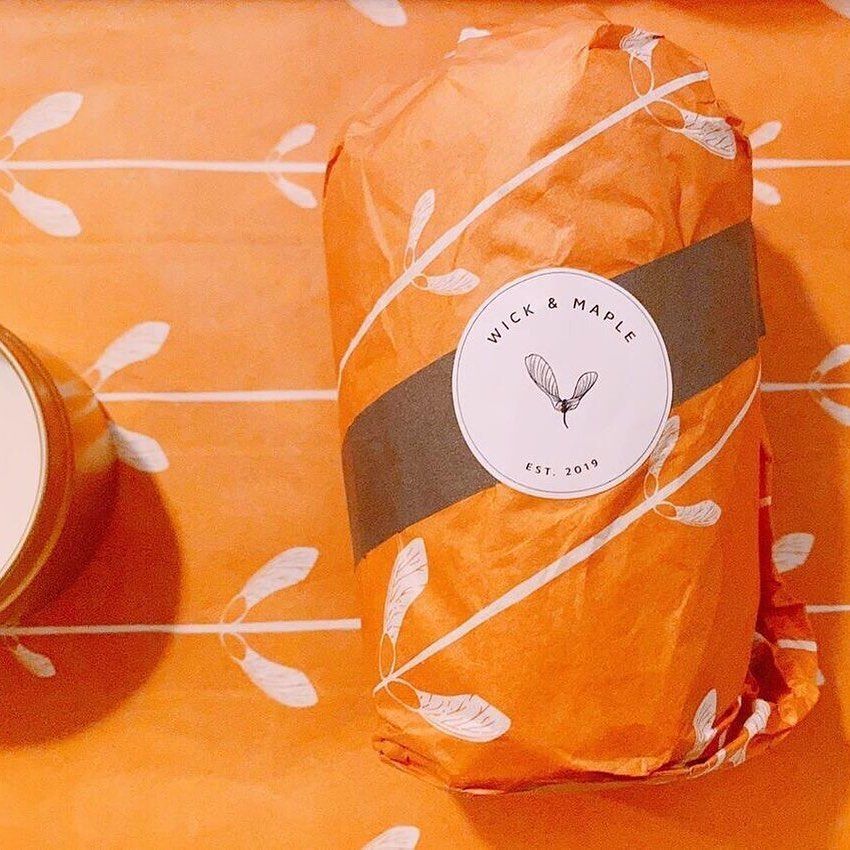 Forma by Olya: Eco-Conscious Art Prints
"I still have a long way to go to being a completely sustainable business, and I've already identified areas where things could be improved, but it is normal to constantly develop your existing processes," Olya, Founder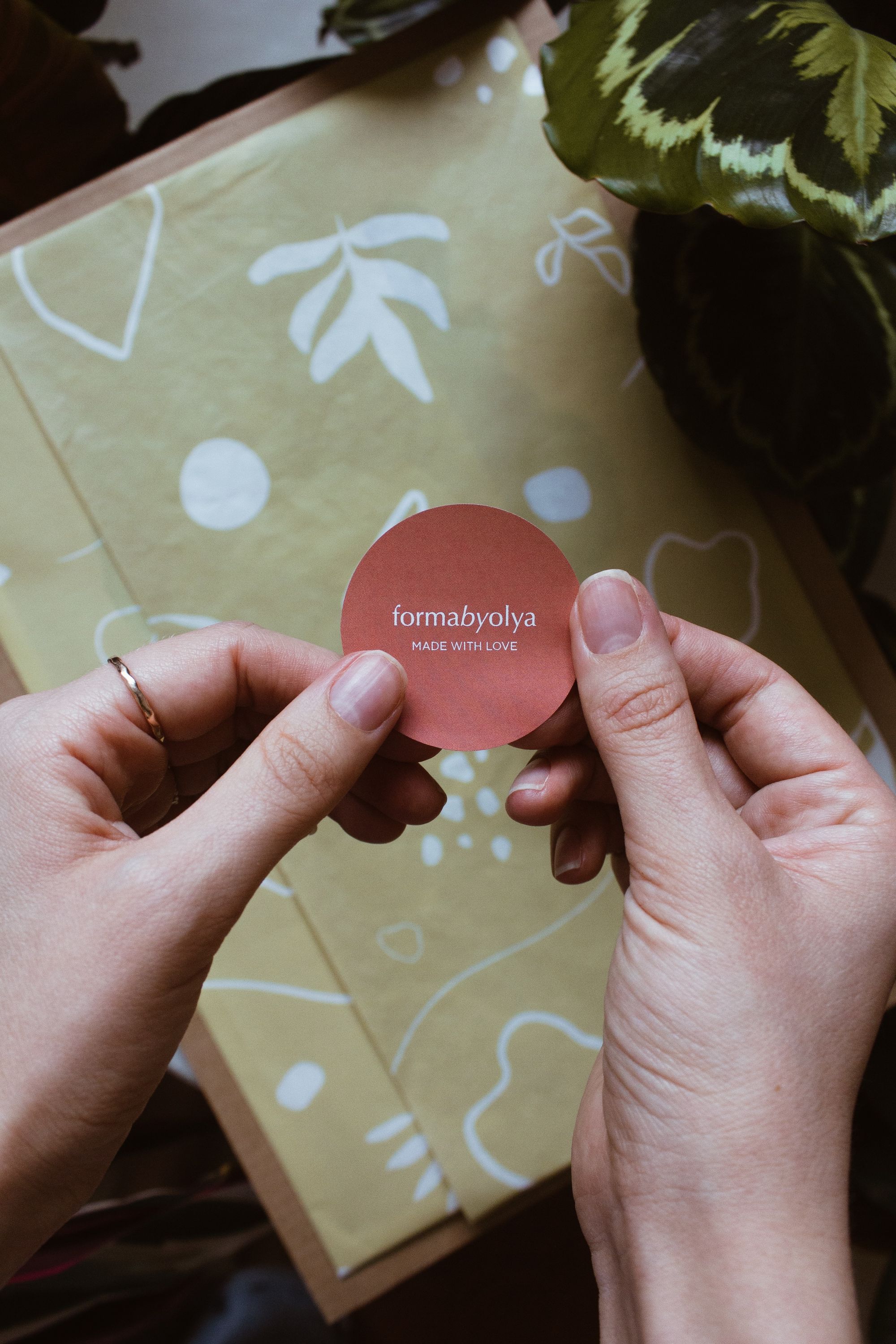 @art.iisan
We're so in love with this dainty floral custom noissue tissue from @art.iisan! 😍🌸 The translucent qualities of this 17gsm custom tissue gives a subtle sneak peek of what's inside the package. ✨✨ We love how this package is accessorized! 💕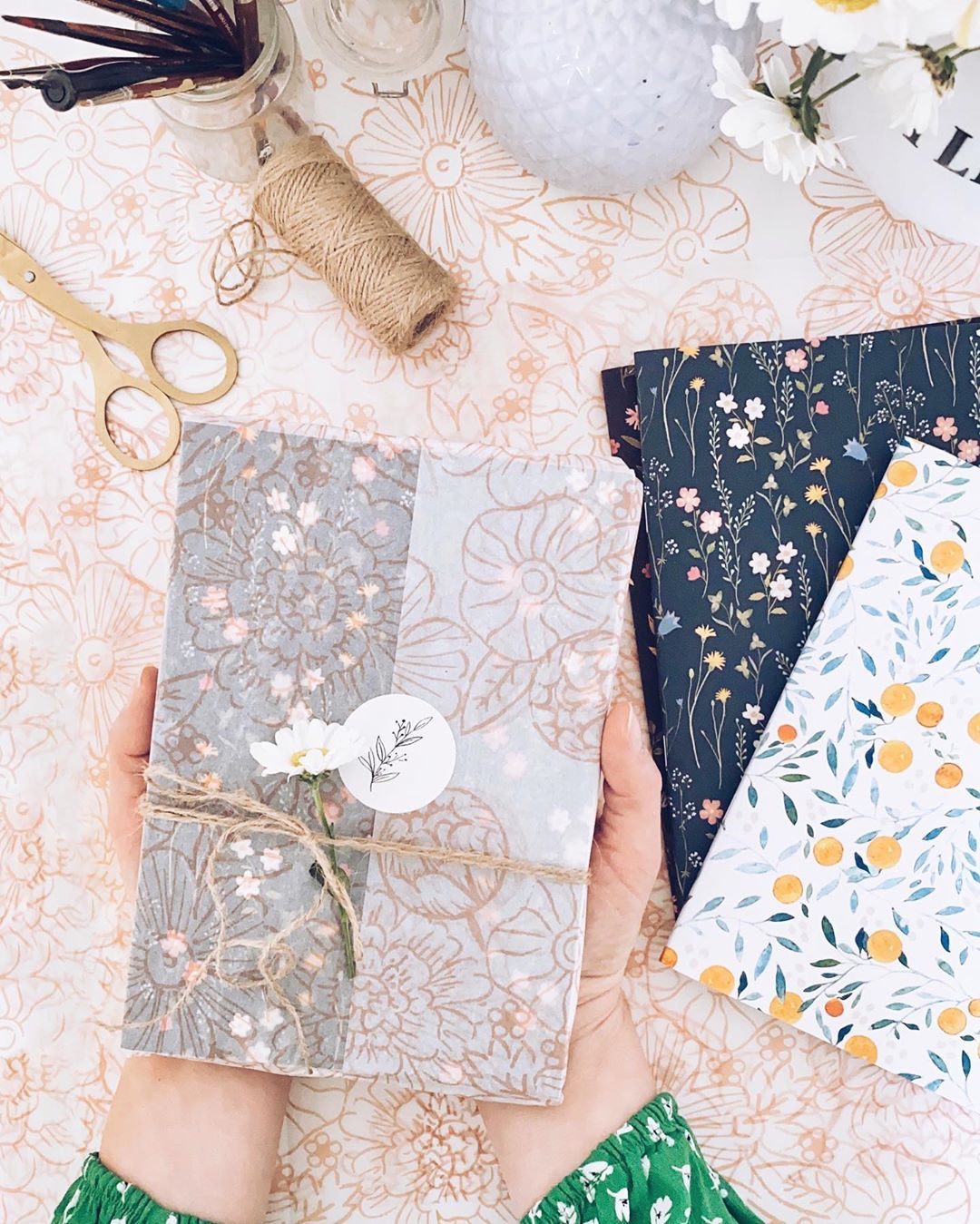 @calliandco
Another look at the square shape option for the noissue custom sticker, this time through @calliandco's lenses! 🤩🤩 We love this cheery colored combo of noissue Tissue, Tape, and Stickers! This definitely brightened our day! 🐠🌟
Creatives: Greg Davies Art & Design x Shea Sassy
"As someone who is very environmentally motivated, knowing that I have contributed to the planting of more trees whilst designing a brand is a very special feeling!" Greg Davies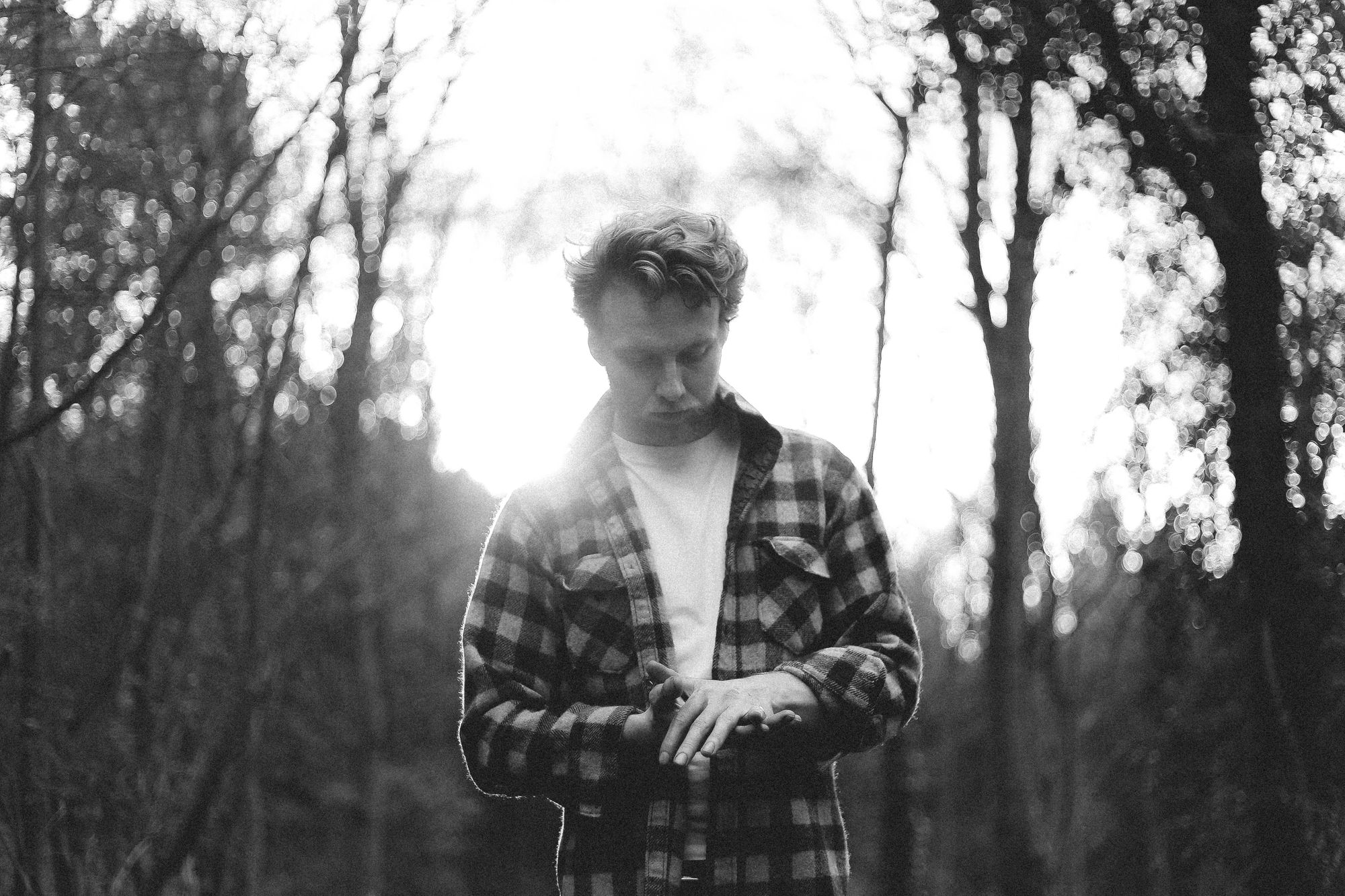 Fun & Relatable Illustrations with Holly Maguire
"My current aim is to share work that can be comforting and relatable as well as highlighting the things that I feel passionate about," Holly Maguire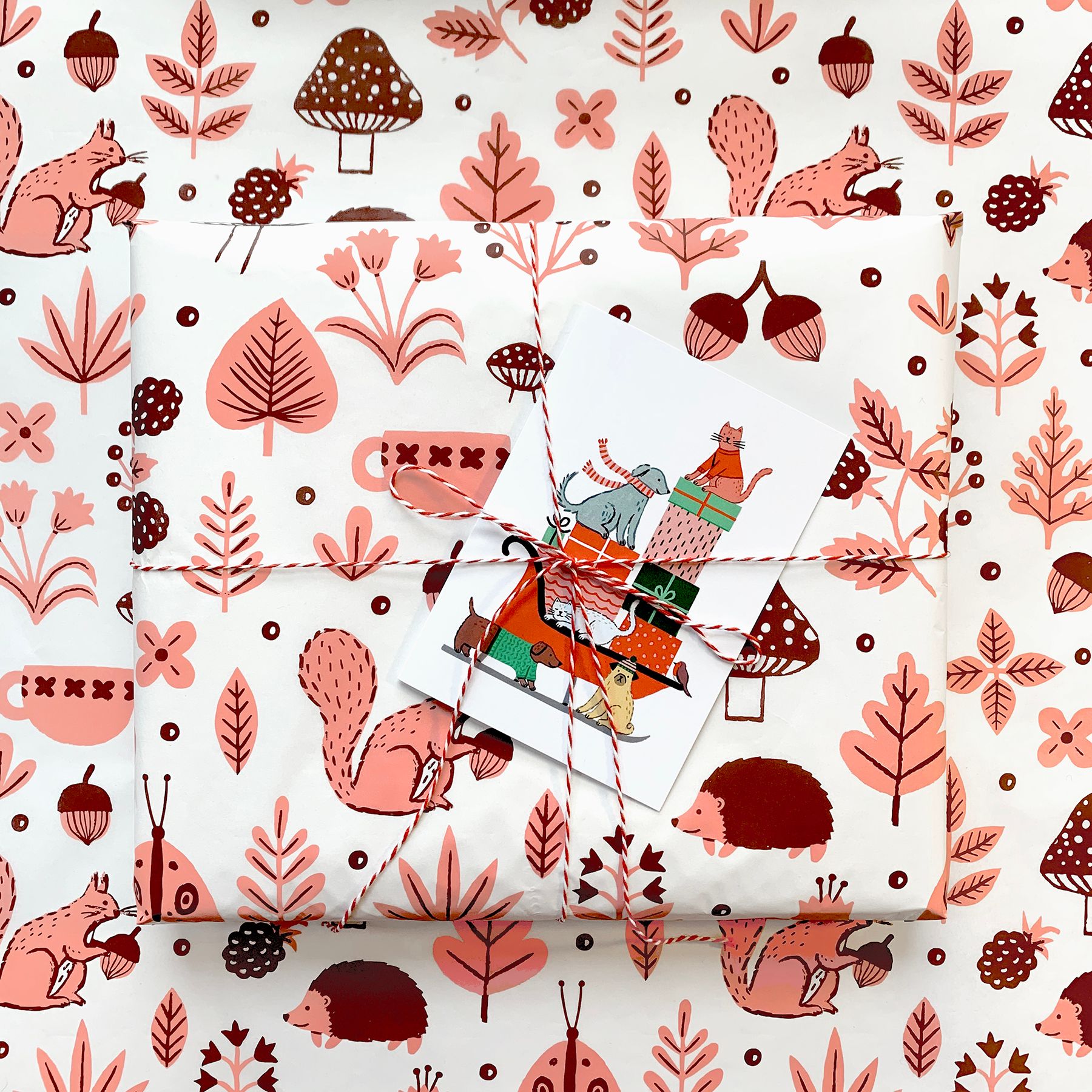 @encasa_cooking
Custom tissue and stickers can elevate a simple box, and create a delightful unboxing experience! 🤩🤩 @encasa_cooking wraps their sweet treats in this fun noissue Tissue design 🍪💕
@tinanass.illustration
Everyone loves a nicely wrapped package! This lovely custom paper tape is designed by @tinanass.illustration. Our water-activated tape is a great way to add branding to any plain envelope or box!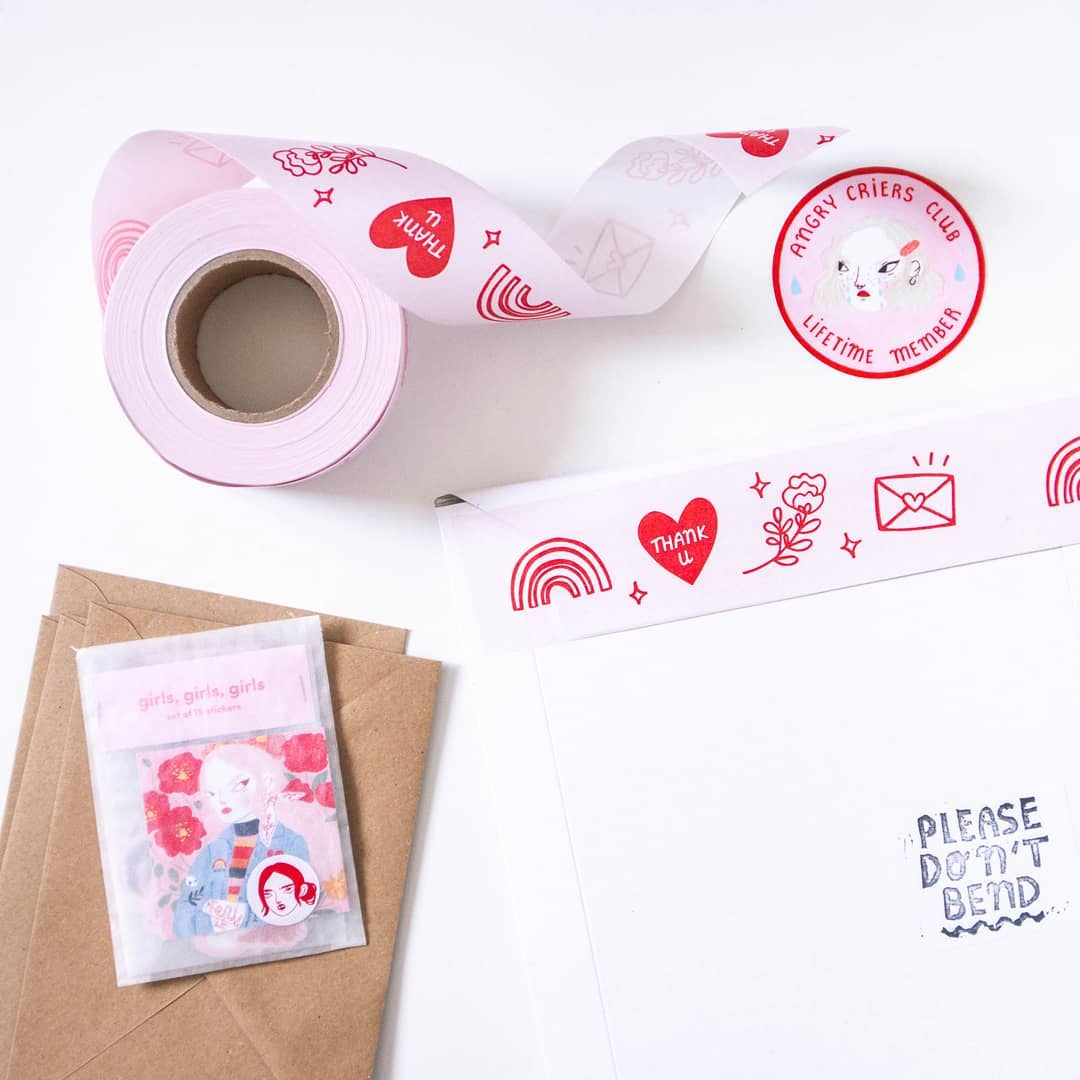 @saozen_plush
New sticker sizes (and shape) alert! 🤩 👌 Look at this super adorable 3-inch (75mm) square stickers from @saozen_plush. 🦈✏️ 🍄🍓 Head over to our website to check out more sizes!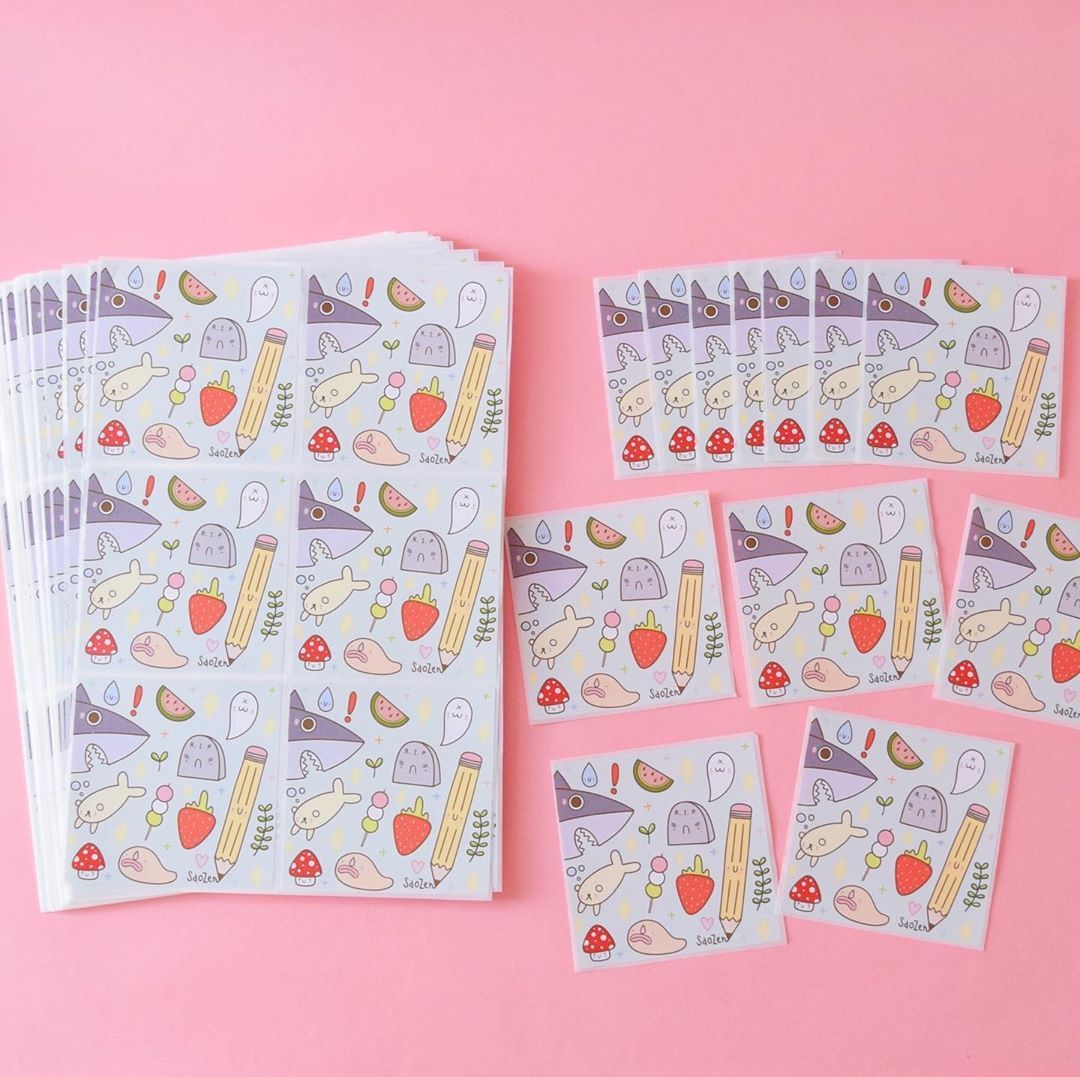 @mooseymooseofficial
We love the pairing of grey and white in this 1-color noissue Tissue. ⚡⚡ @mooseymooseofficial adds a pop of color and a sweet message in their sticker 😍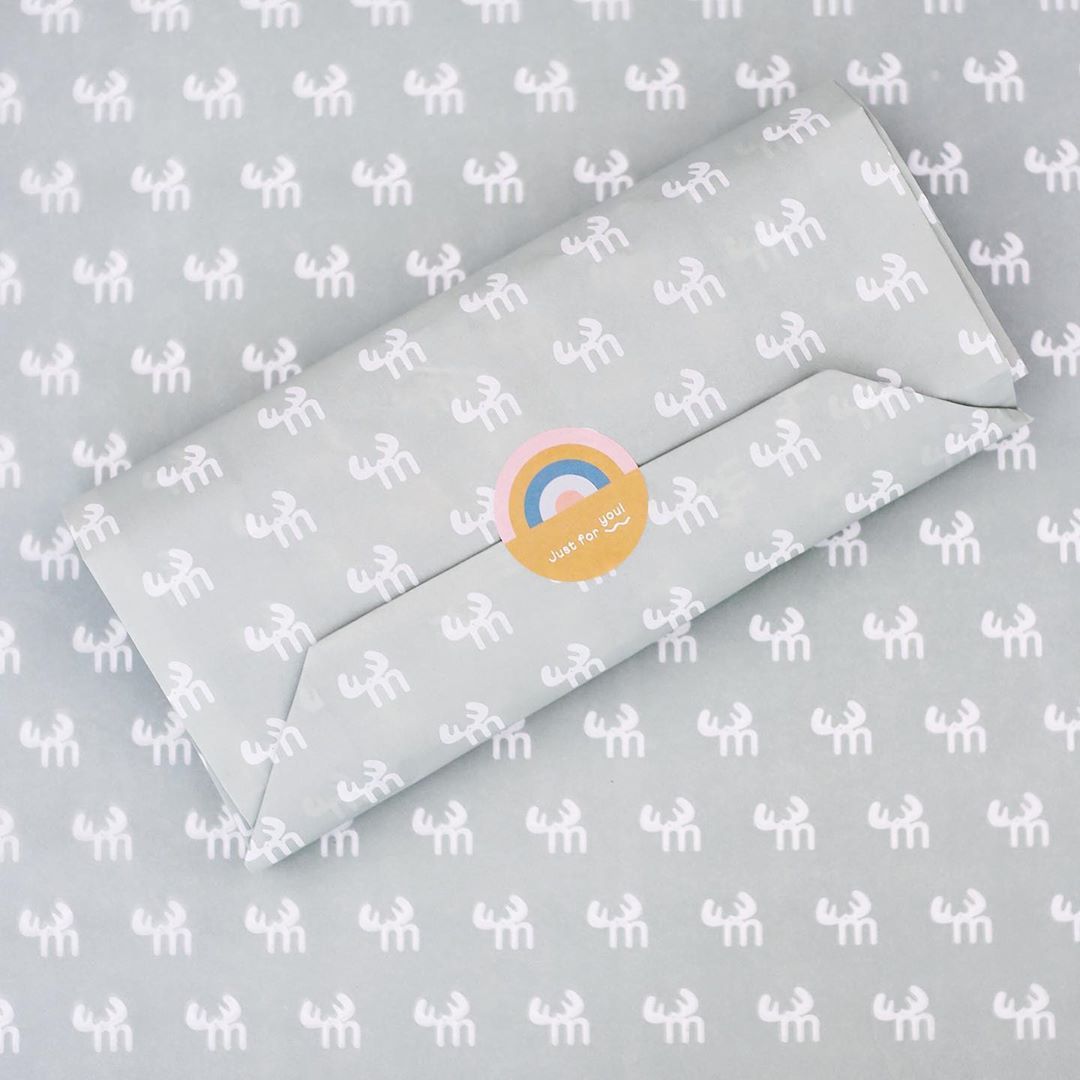 @__flowerwitch
Choosing a perfect color scheme for your brand is essential in making a good first impression. 💡💡 Take a look at this stunning lilac noissue tissue and sticker combo by @__flowerwitch. 💐💜 So serene ✨✨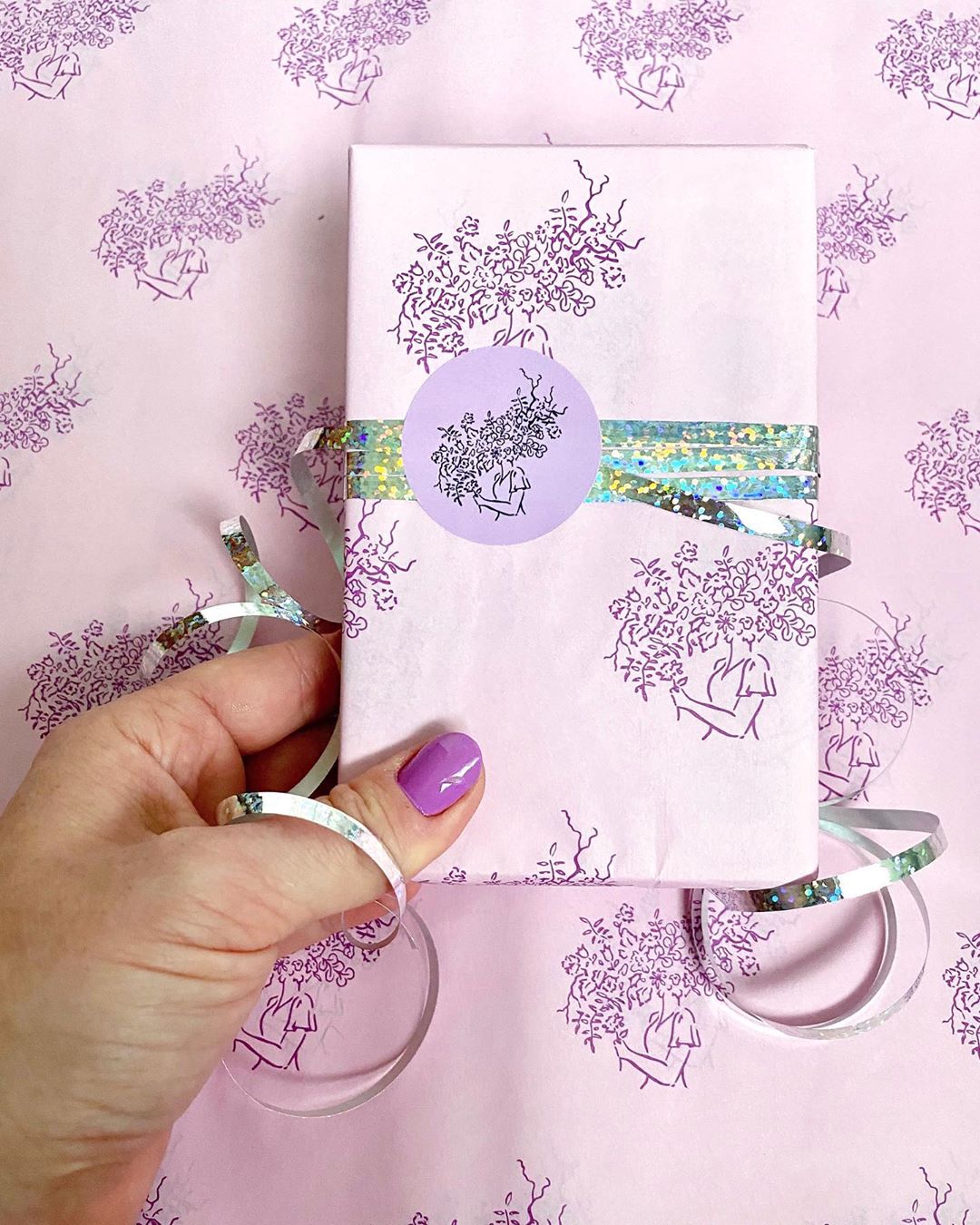 @twissttii
What an adorable custom noissue tissue design by @twisstii for @furrplay! 💕 We are loving all the pets that are featured. 😍😍 Their mascots Melody, Casper and Dugu, are illustrated in this design! 🐱🐶 Did you spot them all? 👀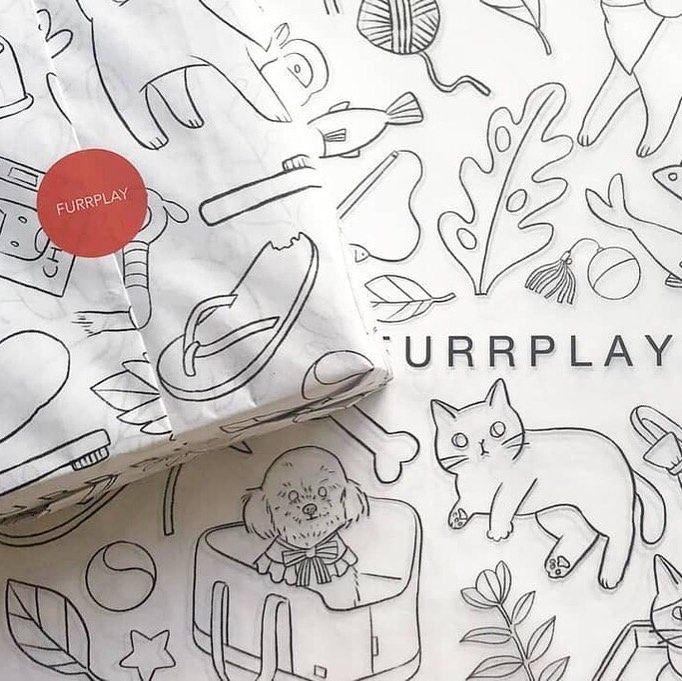 @chok_chokskin
We love a classic pink and black color combo ! 🙌🙌 @chok_chokskin's noissue Tissue and sticker combo, really lets their logo shine. 😍 We also love that they include a handwritten note❣️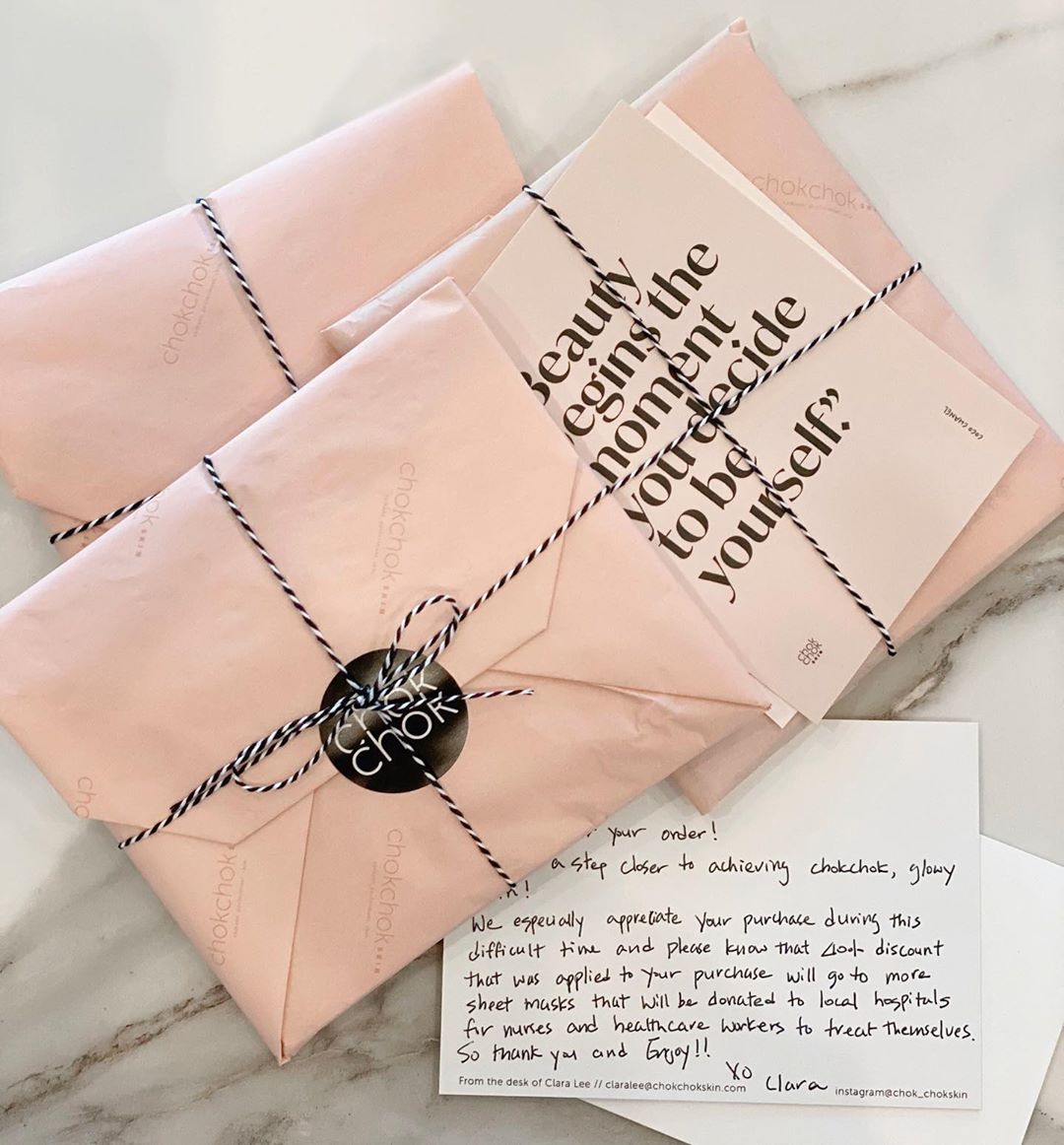 @haveanicedayy_
Have you heard that we recently launched new sizes and shapes for our custom stickers?💬🤩🤩 Steffi Lynn makes sure that you @haveanicedayy_ when receiving a package from her. 💕 Check out those cute square stickers✨✨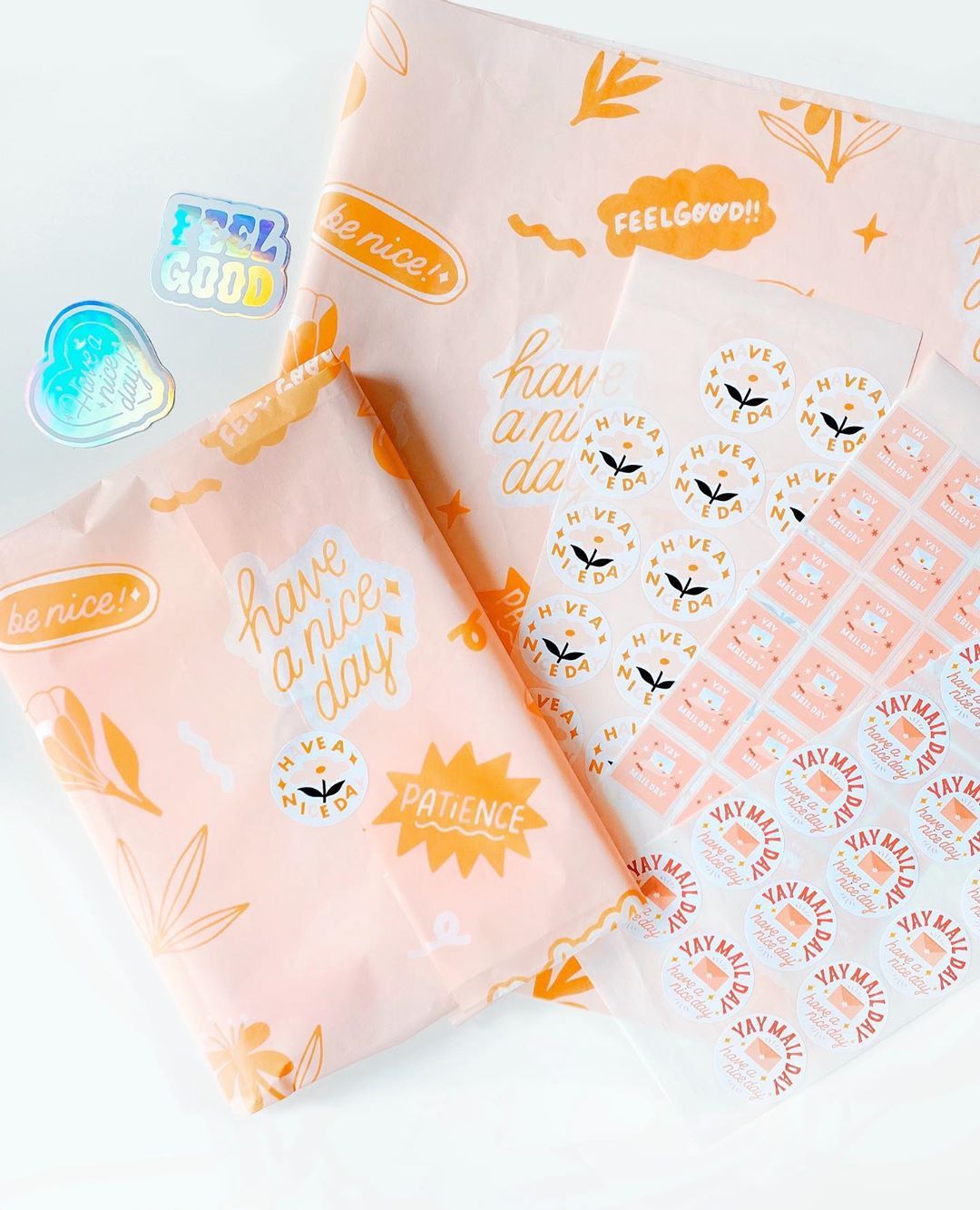 Happy Travels and Fun Prints with Little Known Goods
"Our only advice so far is to be patient and just keep making things you believe should exist in the world!" Hillery Powers, Founder of Little Known Goods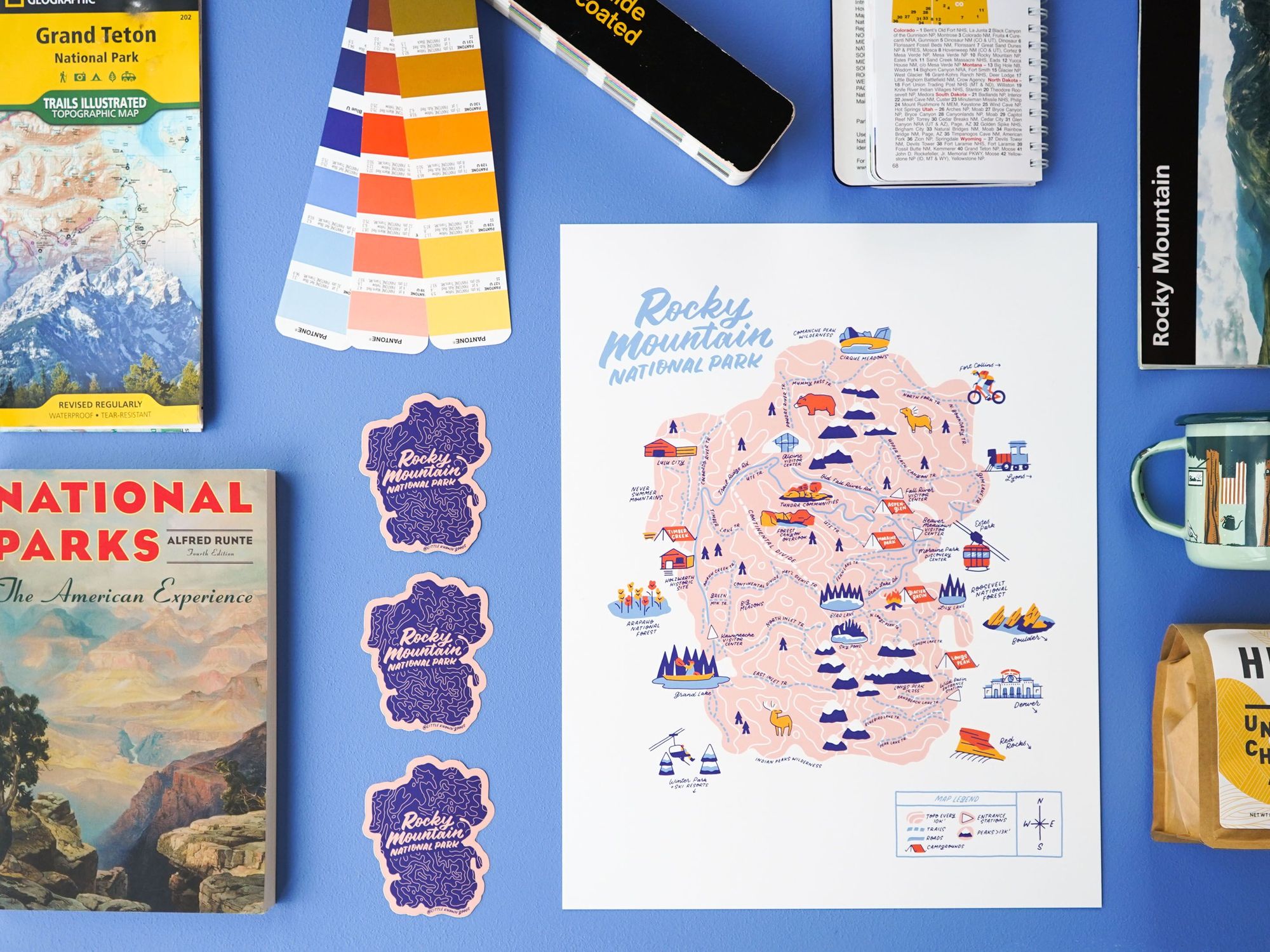 @denperfect
Love the minimalist, sleek design of this noissue Tissue by @denperfect 🤩🤩 It's easy to design with noissue - simply upload your logo and choose a template👌 You can also upload a finished design 🤗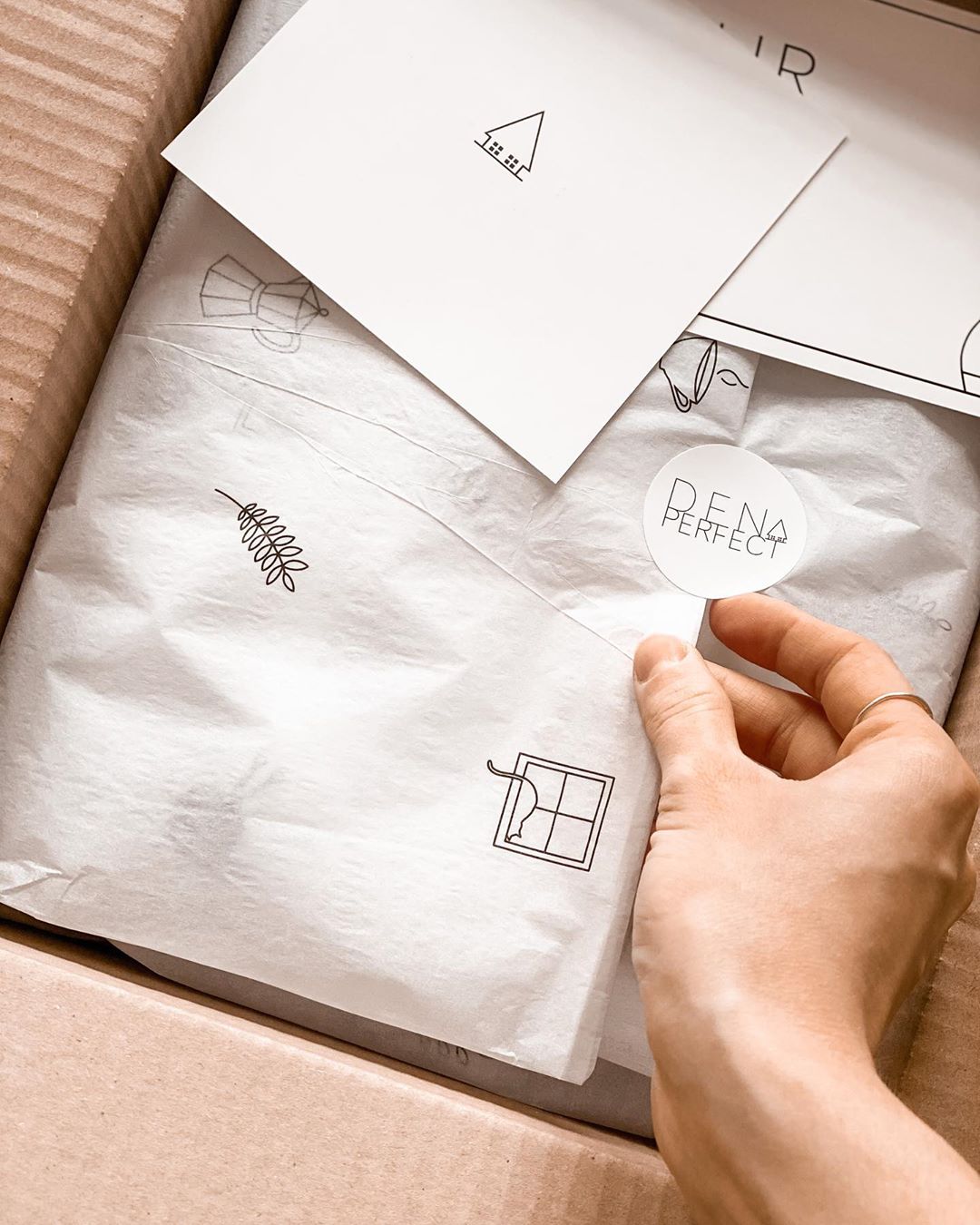 @peachysundaze
Create sophisticated packaging with custom noissue tissue! ✨✨ @peachysundaze opted for a light peach background to contrast with their logo - onbrand and stylish. 🍑💖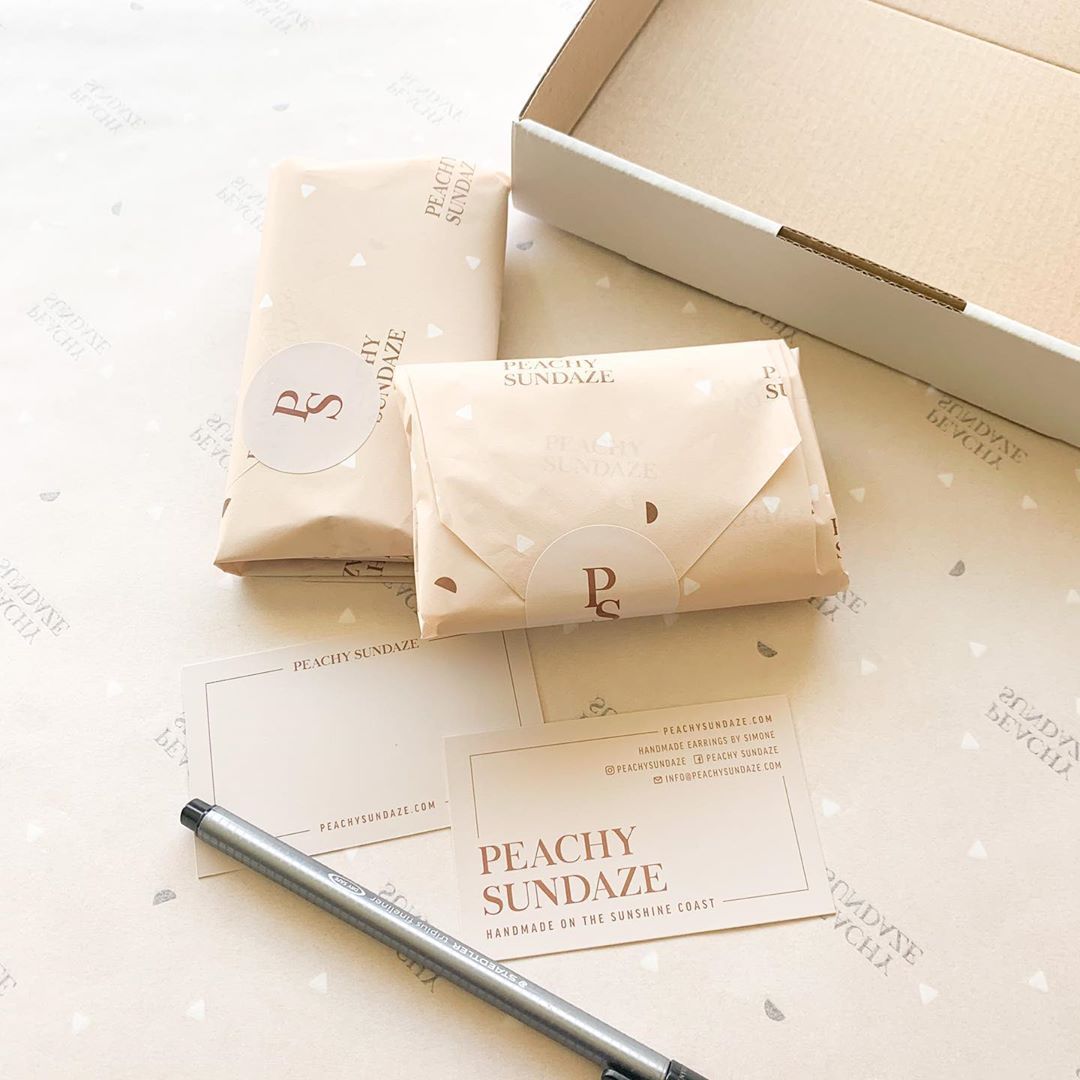 @niaski
If you're finding ways to create a good noissue tissue design, try going for bigger and bolder patterns just like how @niaski did! 🤩🤩 Love the creative way the brand's name is incorporated on their noissue stickers! 🐱❣️
Small Favor Turned Real Business with Petite Paper Co.
"I envisioned my brand to be all things but petite." Demie Liew, Founder of Petite Paper Co.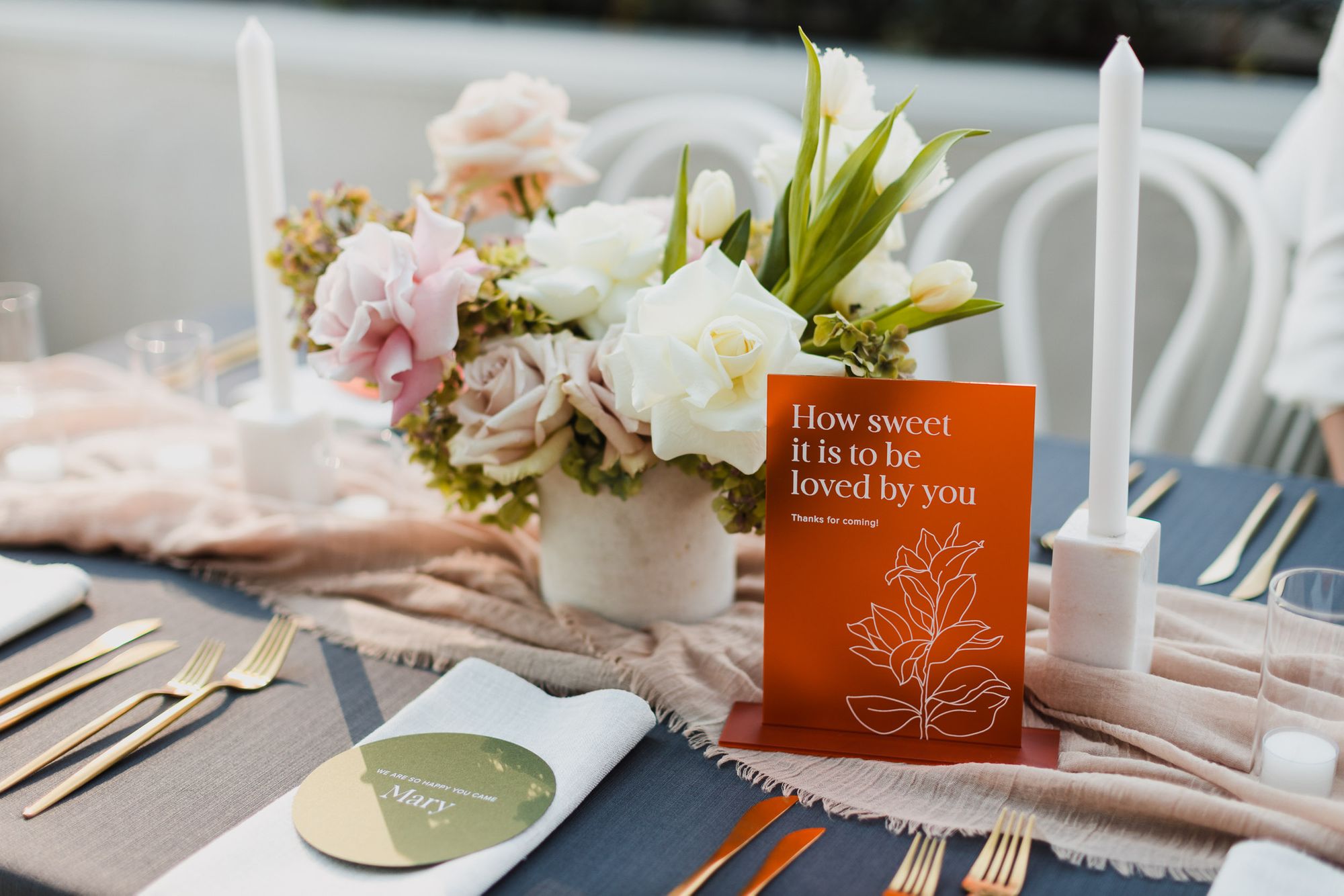 The Marshmallowist: Sweet Treats in Pretty Packaging
"We wrap everything we send out in tissue and seal our postal boxes with beautiful tape and stickers- we want the 'wow' factor when each box is opened." Oonagh Simms, Founder of The Marshmallowist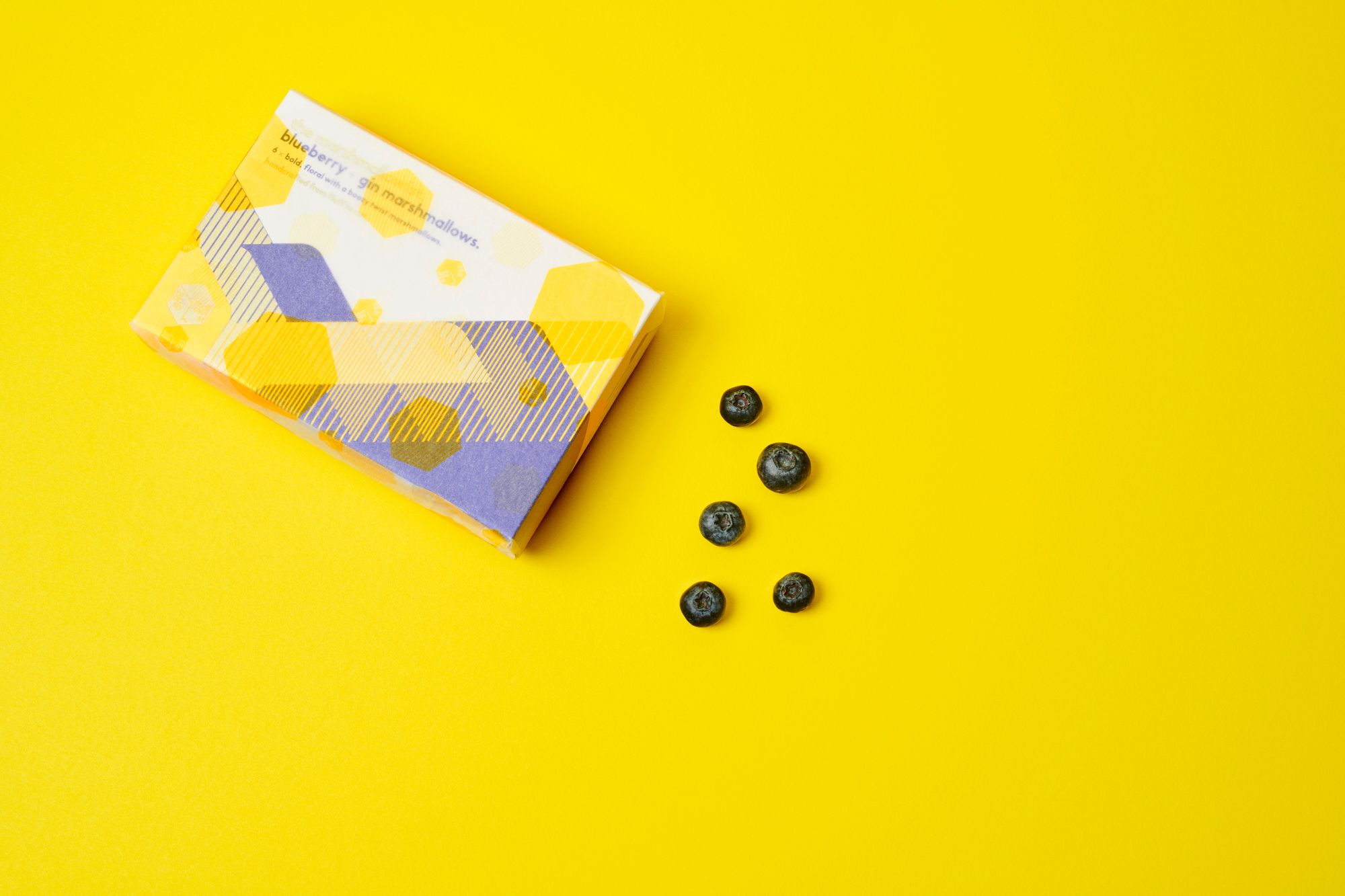 @cabezadealfilertienda
Incorporate your craft into your custom noissue tissue design! 🙌🙌 @cabezadealfilertienda is a pro at getting their brand across. 🤩 Love these cute little sewing illustrations in pink on black! ✂️🧷 #WFHtips: Make sure to 'go home' everyday. Changing into a new set of home clothes, and putting your laptop or work stuff away will help you set boundaries between work and home (even if they're in the same place).
@emillieferris
Love this stunning and creative design by @emillieferris. 💫💫 It's always fun to receive something wrapped so beautifully 🤩 #WFHtips: Make sure you have a designated space for work. This will help you get into the right mindset, and it creates a boundary between work and home (even if you're at home all day).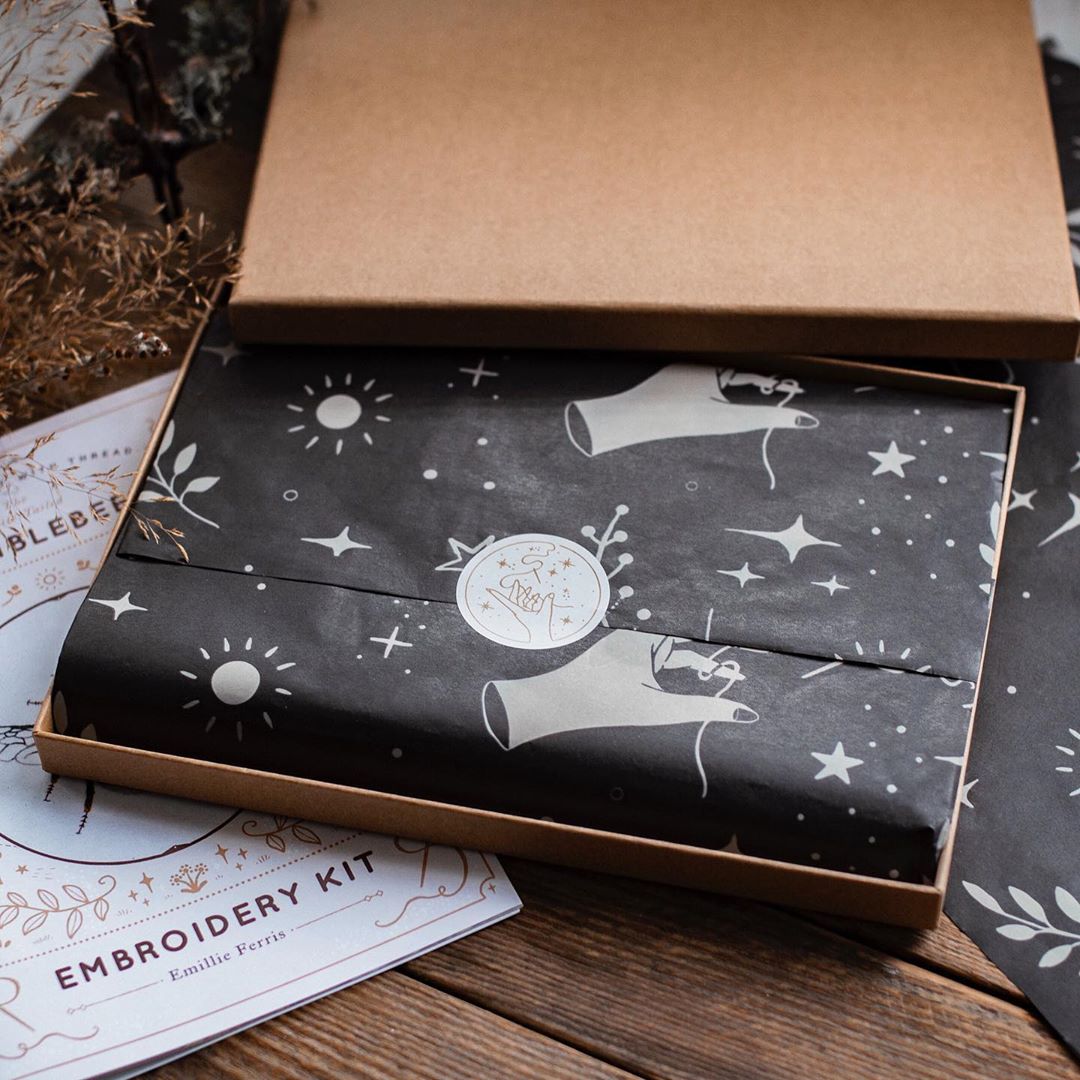 @typoflora
Stunning pattern by @typoflora! 🌸 It's great to try and repurpose the packaging you receive if you can! 👏👏 The noissue custom tissue is biodegradable and printed with soy-based ink on acid-free paper. 🌱
@jamiemgreenart
How lovely is this woodland-themed noissue Tissue 🤩🤩 @jamiemgreenart finishes her tissue off with a branded sticker. 🐸🐦🍄 #SmallBizTip: When crafting copy for ads, think of it one line at a time. Does this line make the reader want to read the next? Is it interesting? Will they want to know more?
@illulina
This beautiful forest green background color used by @illulina for her noissue custom tissue showcases her stunning horse illustrations. 🌲🐎 With noissue's online design platform, you can upload your logo and tweak the size and colors on our website. 👍👍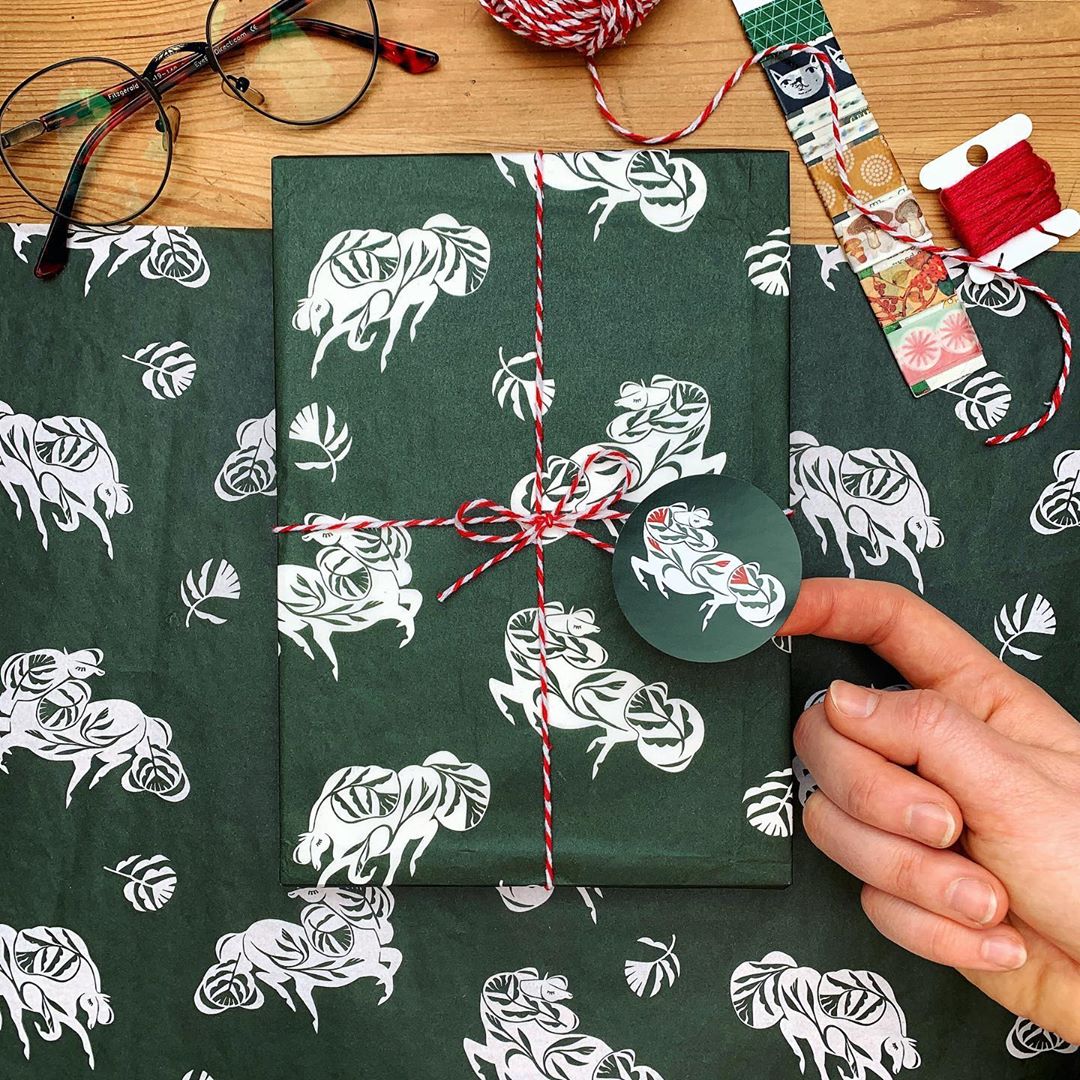 How to navigate COVID-19 as a small business.
We've put together some actionable tips to help small businesses deal with the impact of the coronavirus.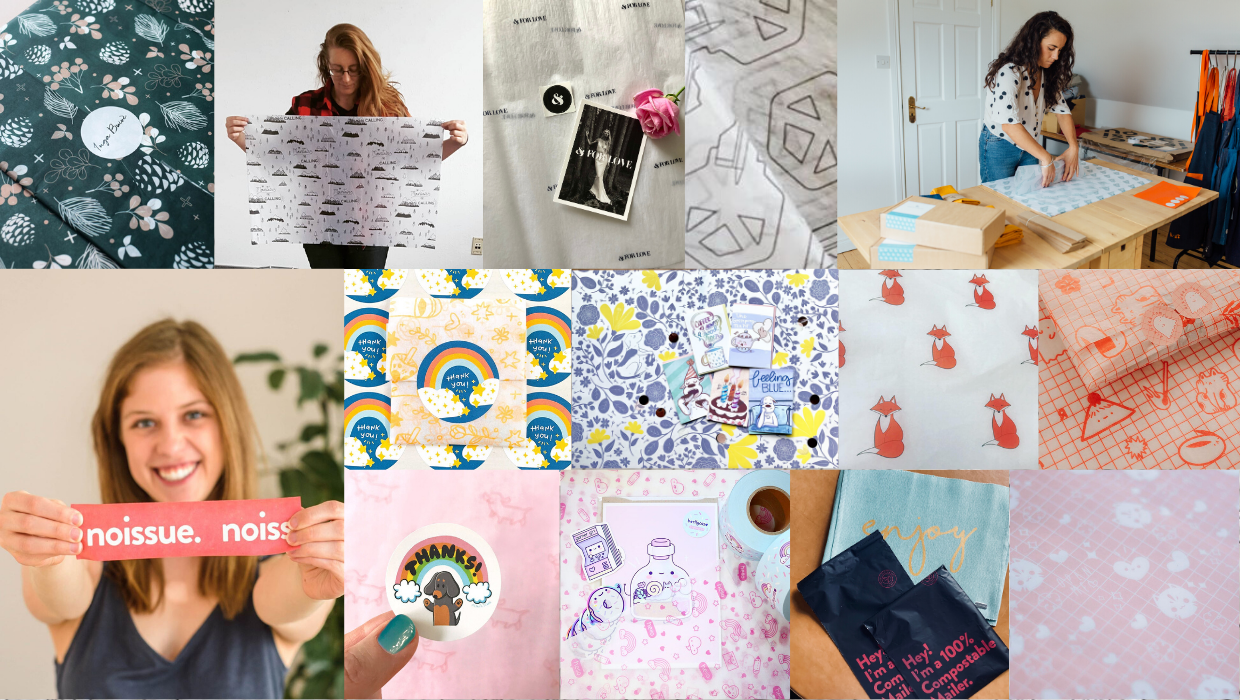 @littlepaisleydesigns
Love this nature inspired noissue Tissue. 👍👍 @littlepaisleydesigns carries her key brand colors through all her different packaging elements, which makes for a great unwrapping experience 😍😍 She has finished each package with her branded noissue Stickers! 🌿💖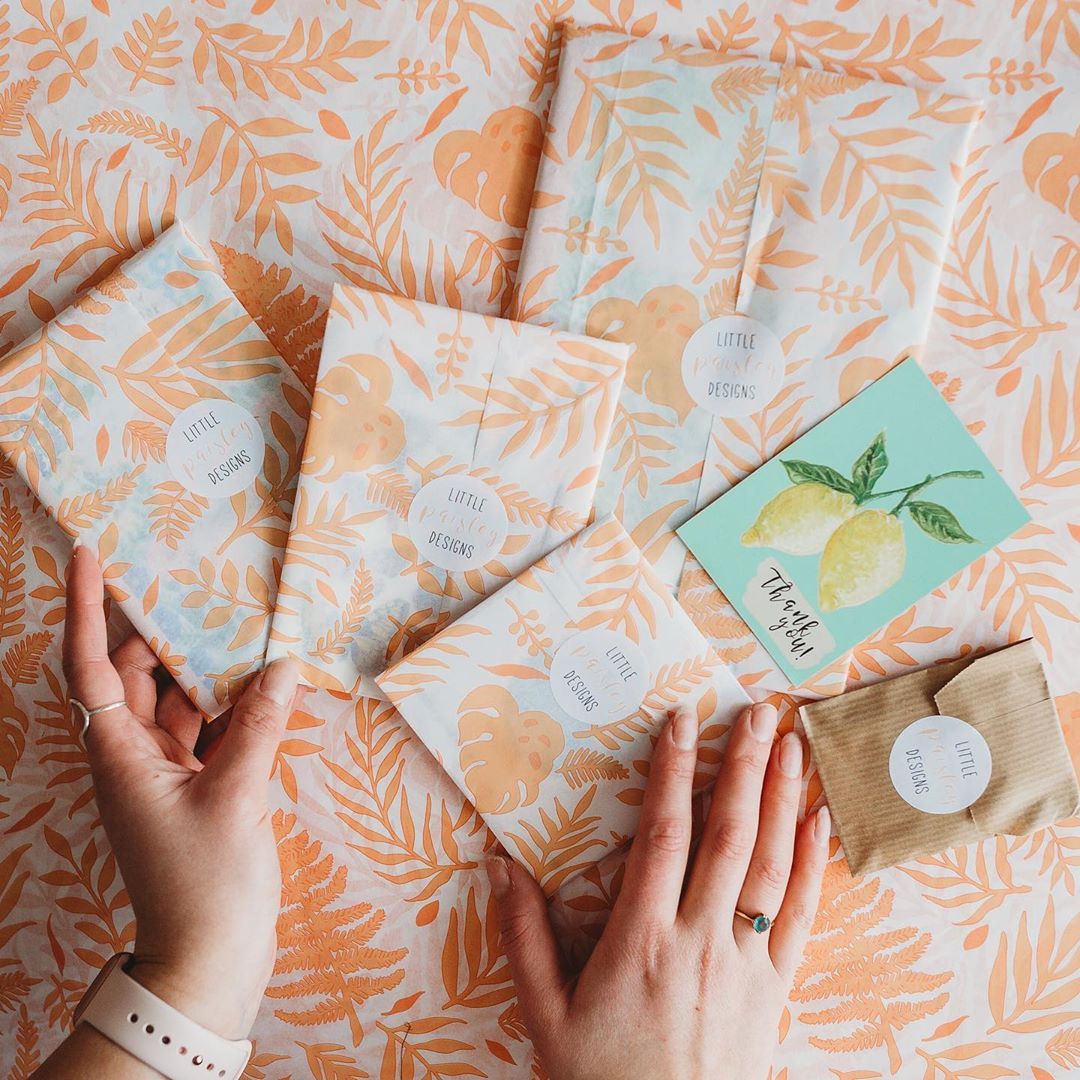 @coco__glez
PSA: If you loved your first noissue tissue, just head over to your noissue account on our website and select "re-order" to easily restock your tissue! 👌We adore this custom noissue tissue by @coco__glez inspired by her "Daytime Dream" sticker set. 💖💖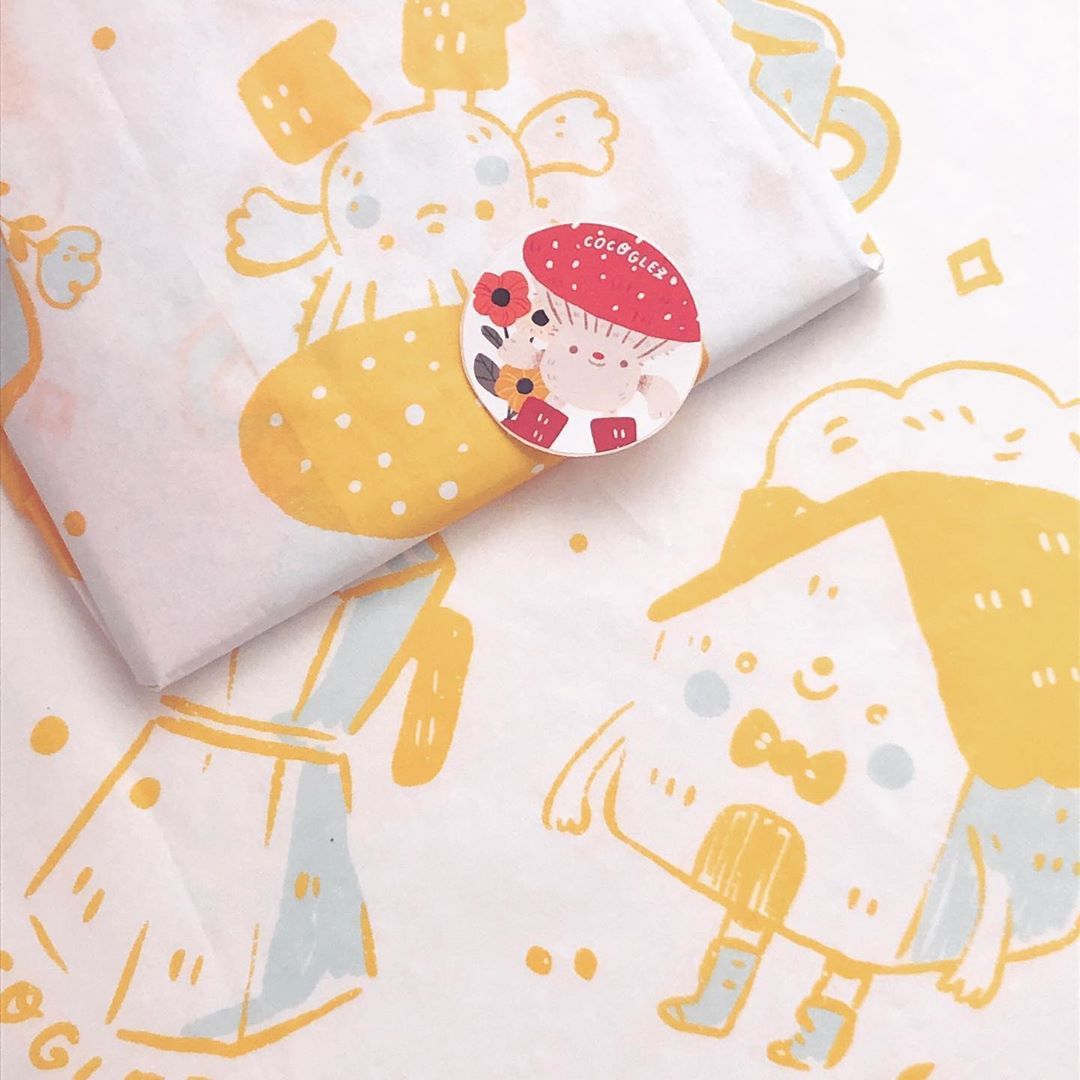 @chey.barton
This custom noissue tissue and sticker combo by @chey.barton definitely puts us in a good mood! 😊😊 Love how the color yellow is carried through the tissue and sticker, it brings a lot of unity to the different elements. 🌈💖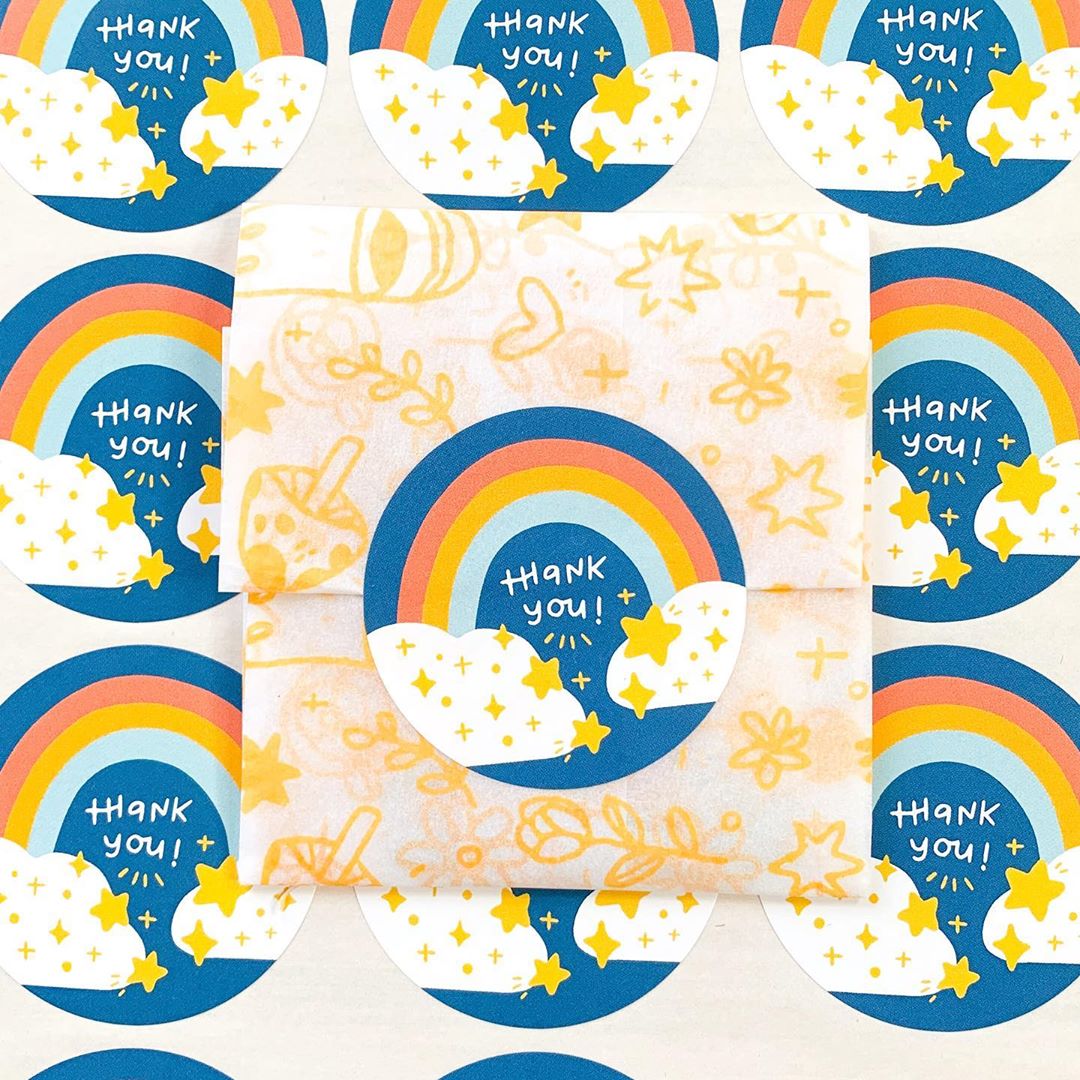 @beetleinkco
When your brand colors are wonderfully contrasting!⚡⚡ @beetleinkco illustrated some awesome expressions on her custom noissue tissue finished with a vibrant red branded sticker. ❣️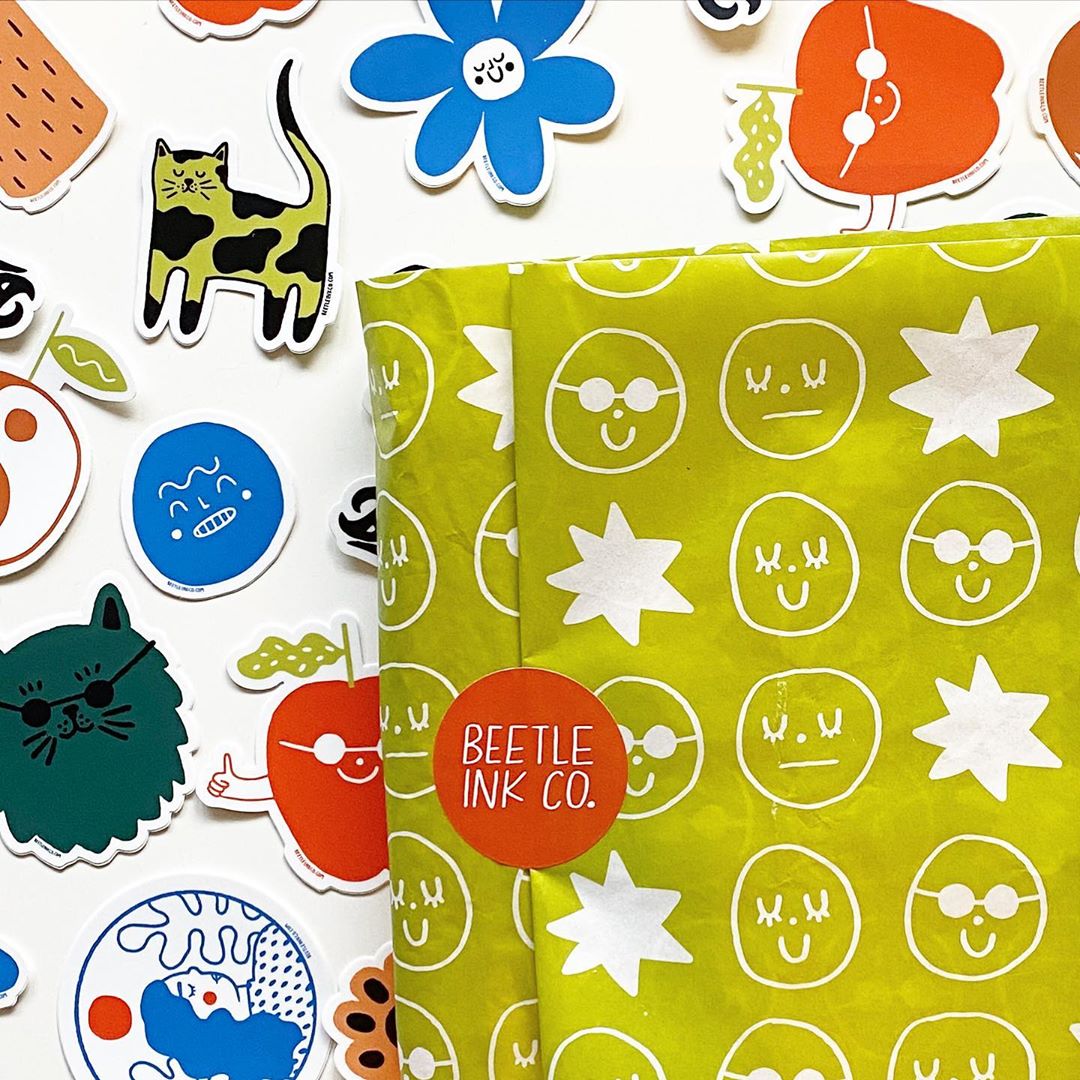 Brynn and Co: Sustainable Stitching
"I knew I found something I would love in those first few stitches." Amanda, founder