#noissueMailers
#noissuepackaging
Playful Packaging for Custom-made Kids Bags with jude&moo
"Don't wait until everything is perfect, there is always room to make change. It's just important to get out there and give it a go, if it's something you really want to do," Kate Saunders, founder of judeandmoo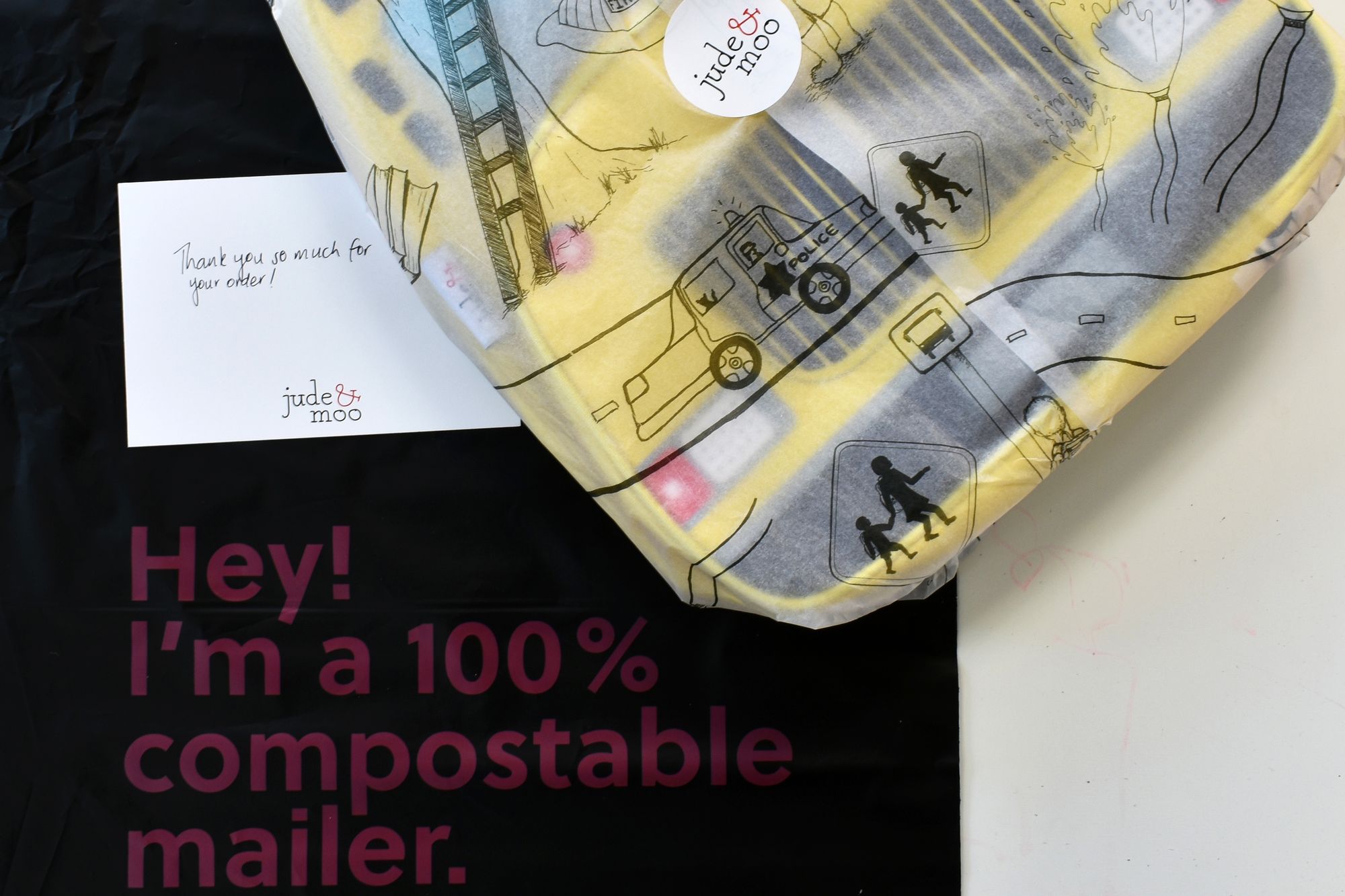 Weewoollies: Functional Wear for Adventurous Kids
"Our commitment to the environment has been at the core of our values from the very beginning," Cindy Finley, Founder and Creative Director of Weewoollies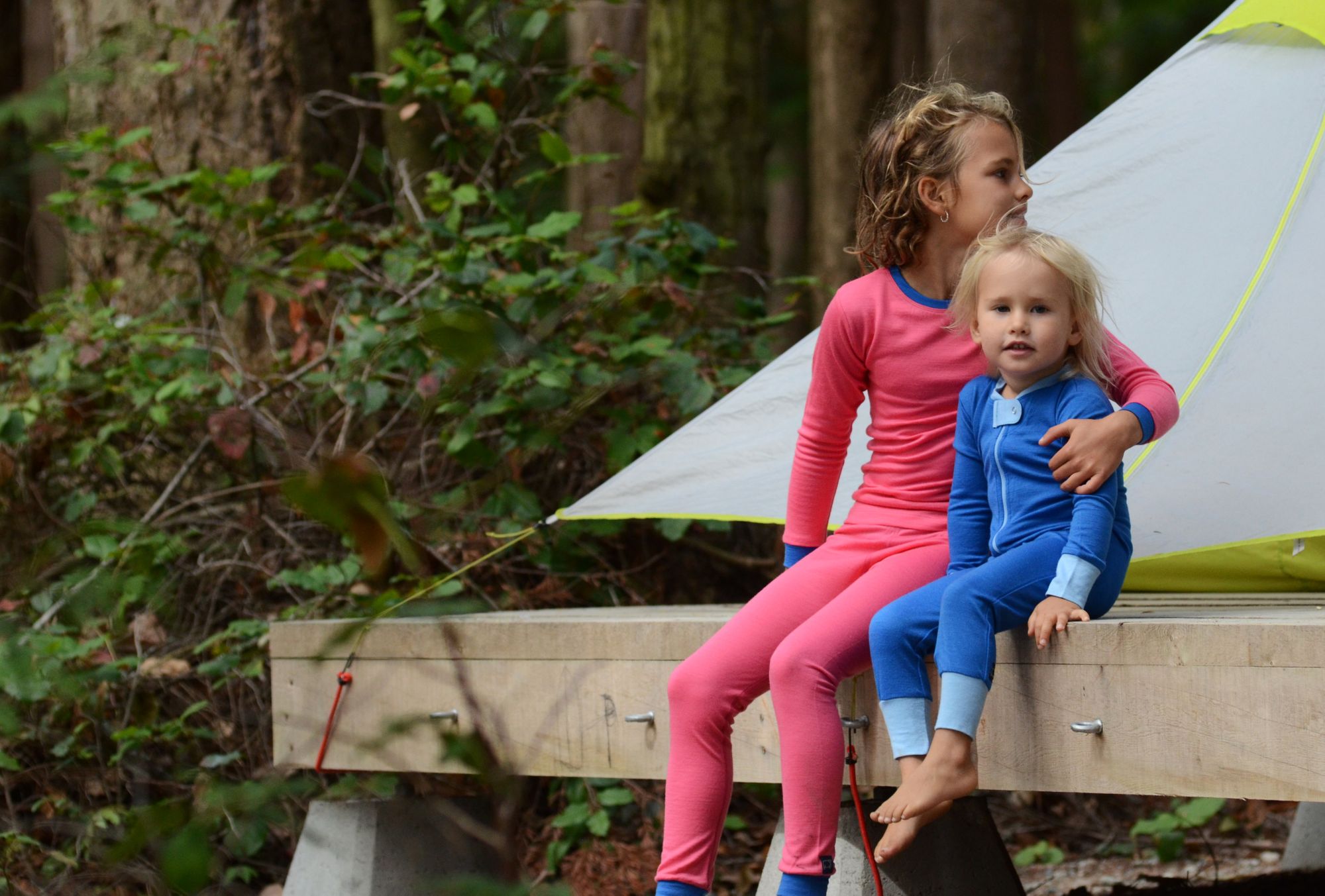 Sustainable Fashion with Points of Measure
"I've trusted noissue for years for my client's packaging so it just made sense to look there first for packaging for my own brand," Natalie Smith, CEO and Founder of Points of Measure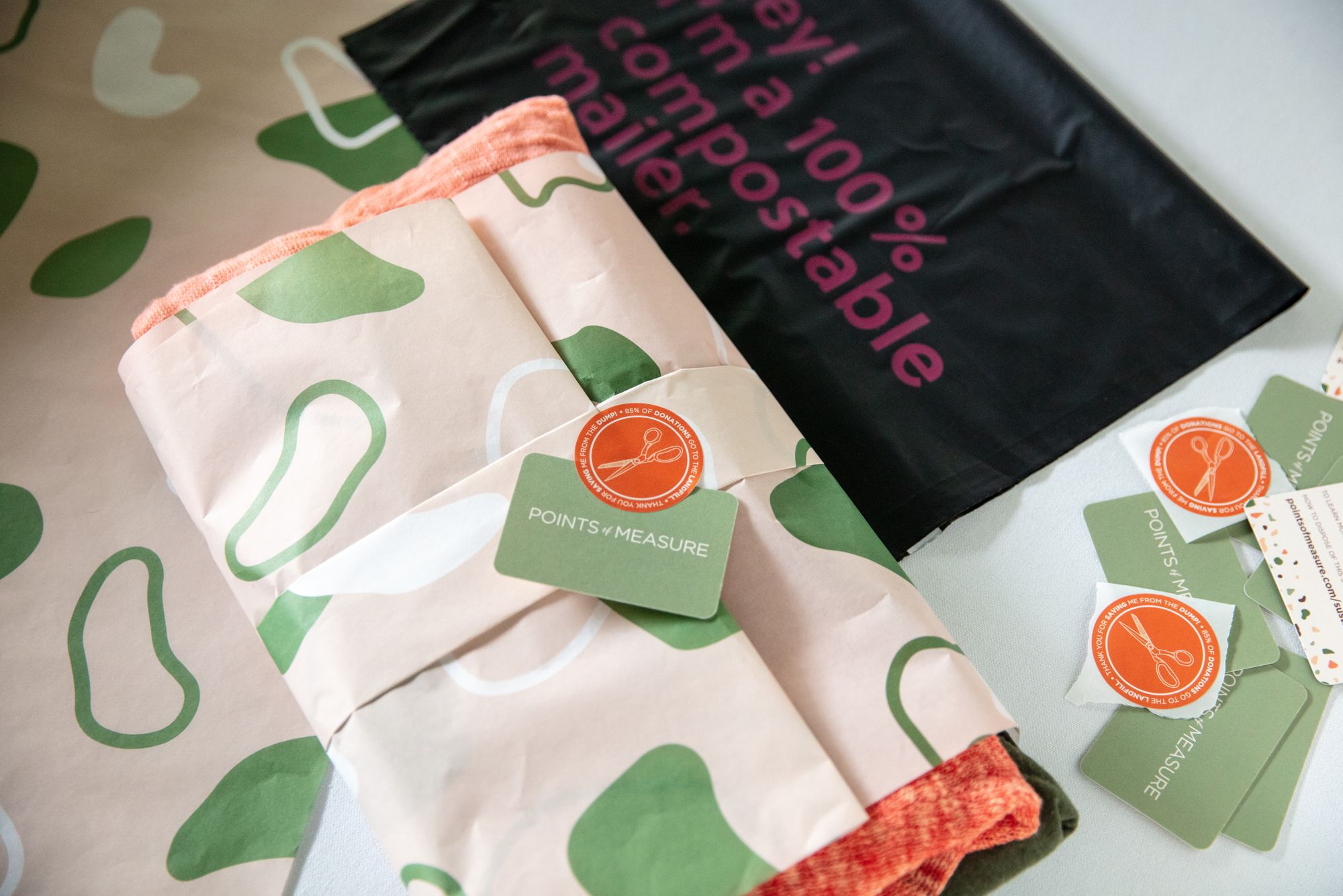 @teaofmine
The noissue compostable mailer is designed to encourage the recipient to compost them! 👍👍 These mailers are certified for home and commercial composting. 🏡 @teaofmine values sustainability, and ships in these stylish mailers. 🍵🍃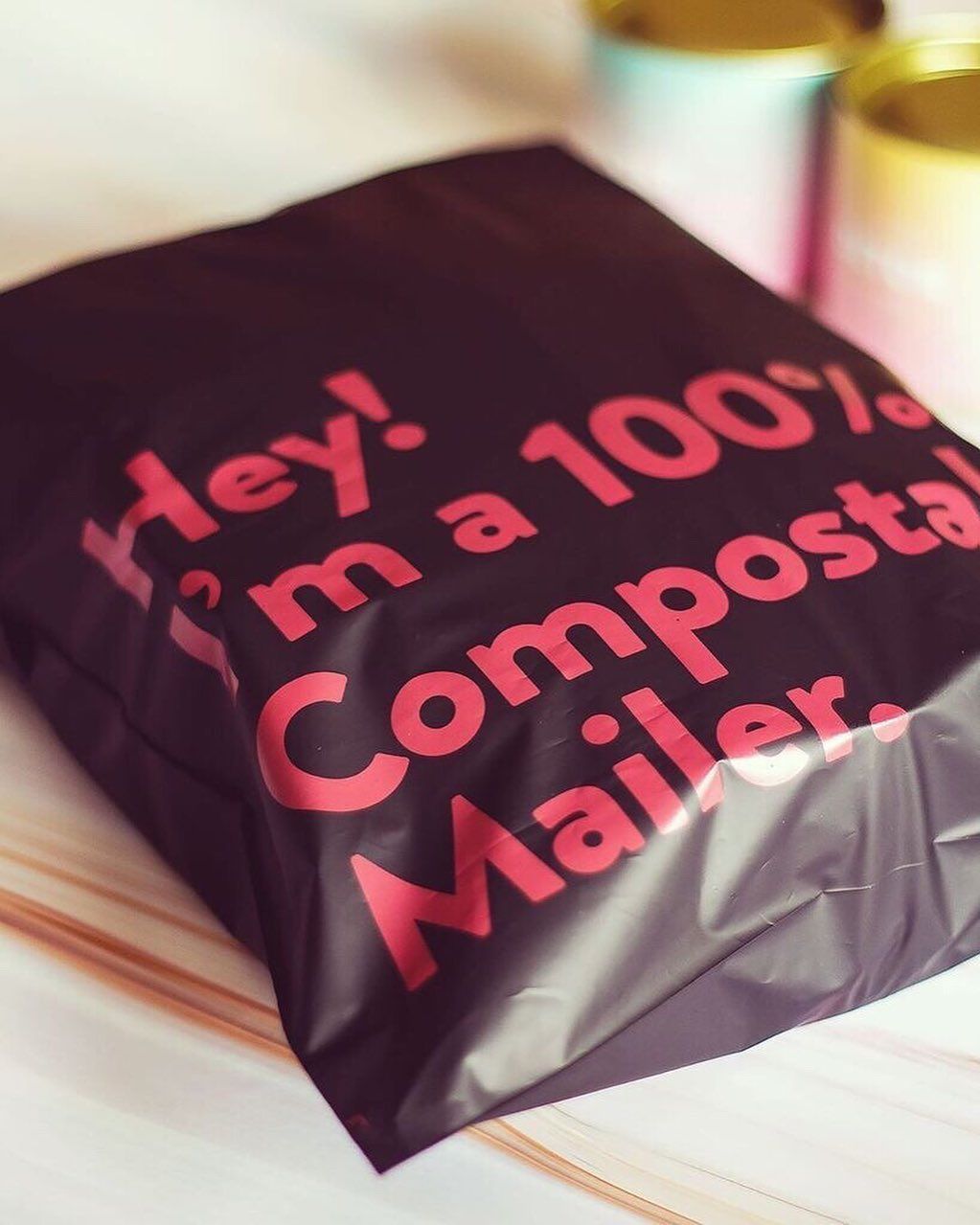 Sinipesa Swim: Love for Every Body Type, Love for The World
"...and that had me thinking: nature doesn't need us, but we need nature. We must do our best to take care of it before it's too late," Lucía Gómez, founder of Sinipesa Swim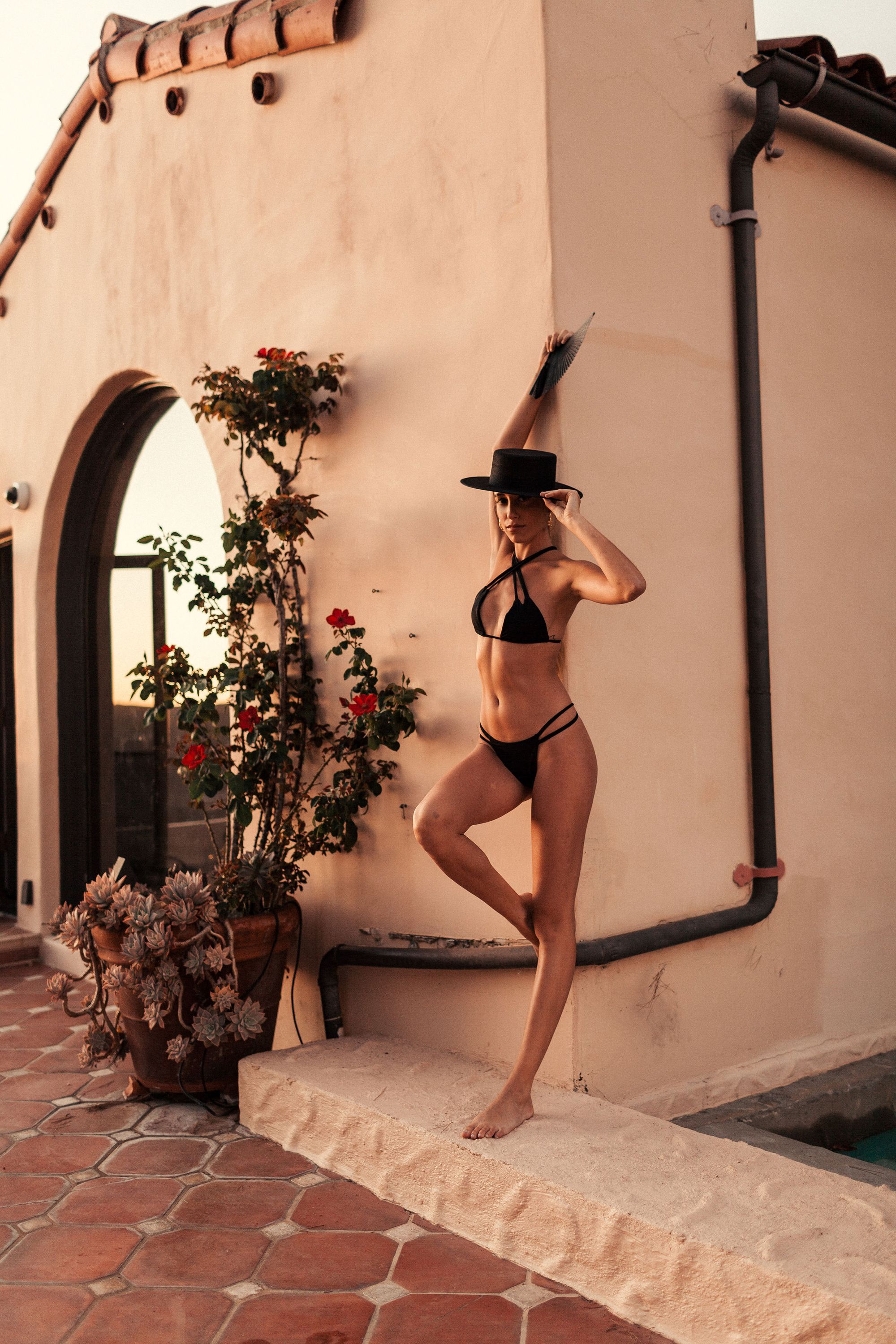 @vayskingdom
Sustainability is important to so many customers today. 🍃🍃 Our noissue Mailer makes it easy for you to share your sustainable shipping practices with your customers. 🏠 Here is @vayskingdom showing off their branded, compostable sticker on the mailer! 👏👏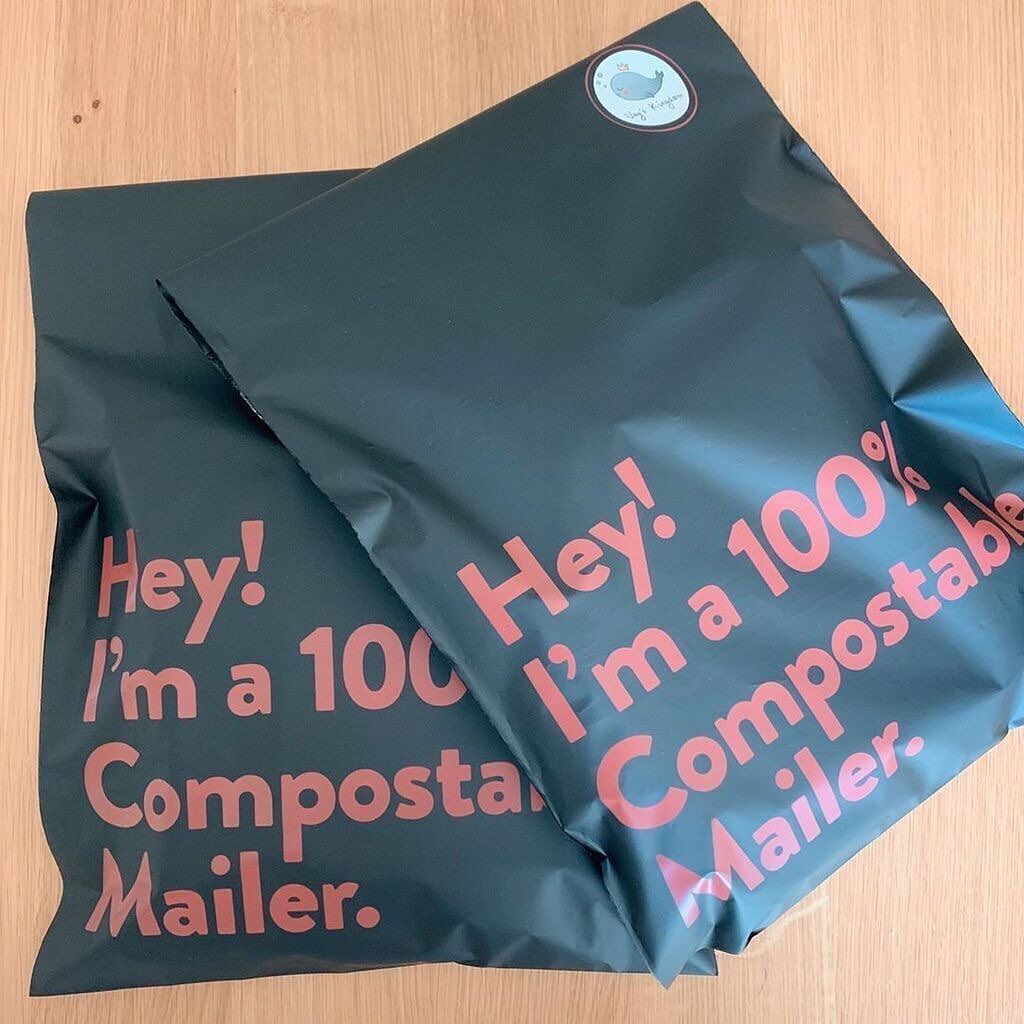 @mypaletta
Love how @mypaletta's logo sticker stands out against the noissue Mailer! 🍃🍃 What a great way to show off some branding and company values! A big thank you to brands that are doing their best to choose sustainable shipping supplies. 👏👏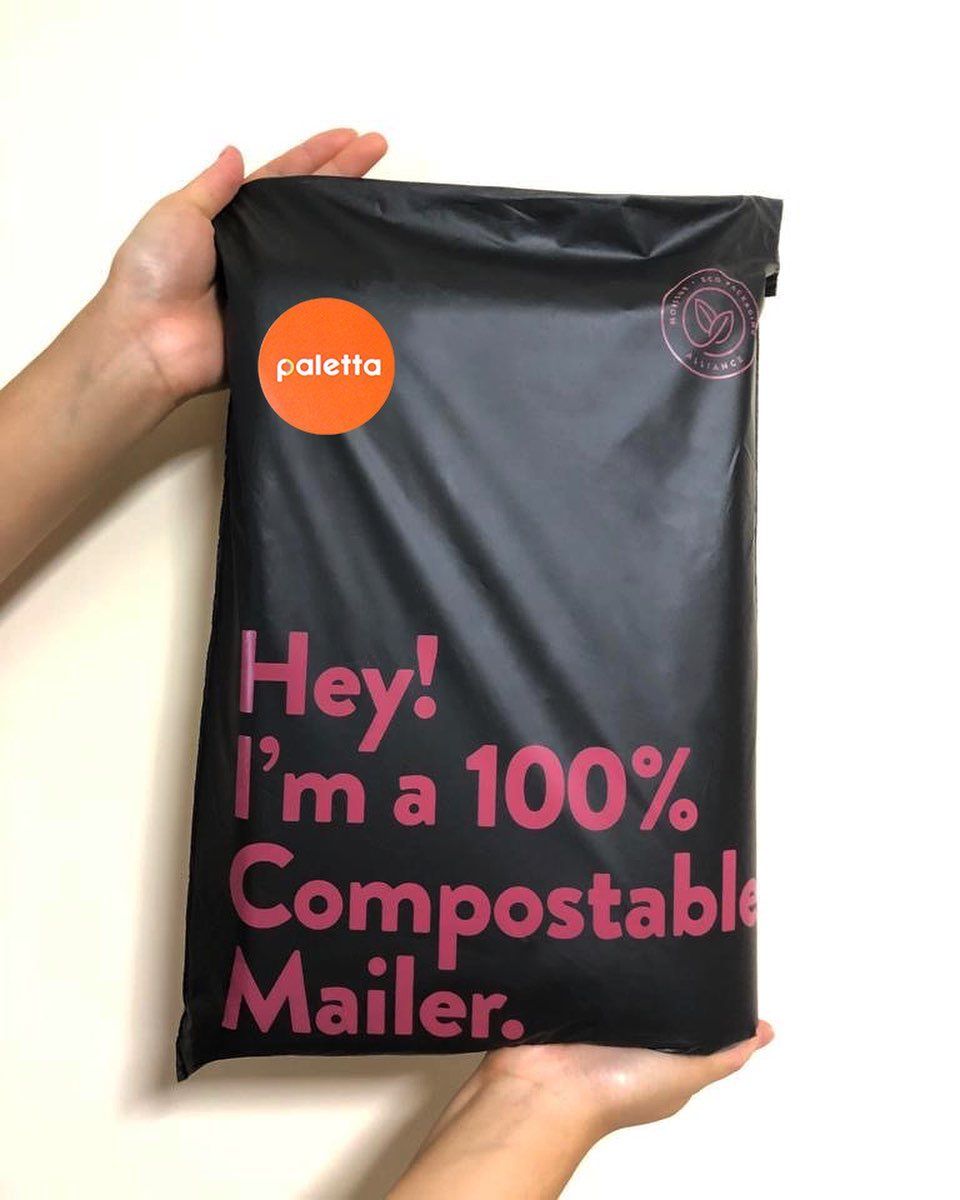 @madeforthelake
It's always nice to see the noissue compostable mailers used as an eco-friendly alternative to poly mailers. 🍃🍃 Let us show some love to small businesses like @madeforthelake and support their products! 💖💖
Eco-friendly Stackable Blocks with Rock Block Shop
"I figured if I'm going to contribute to this world in some small way, it needs to leave the Earth unharmed," Alisa Ellis, Founder of the Rock Block Shop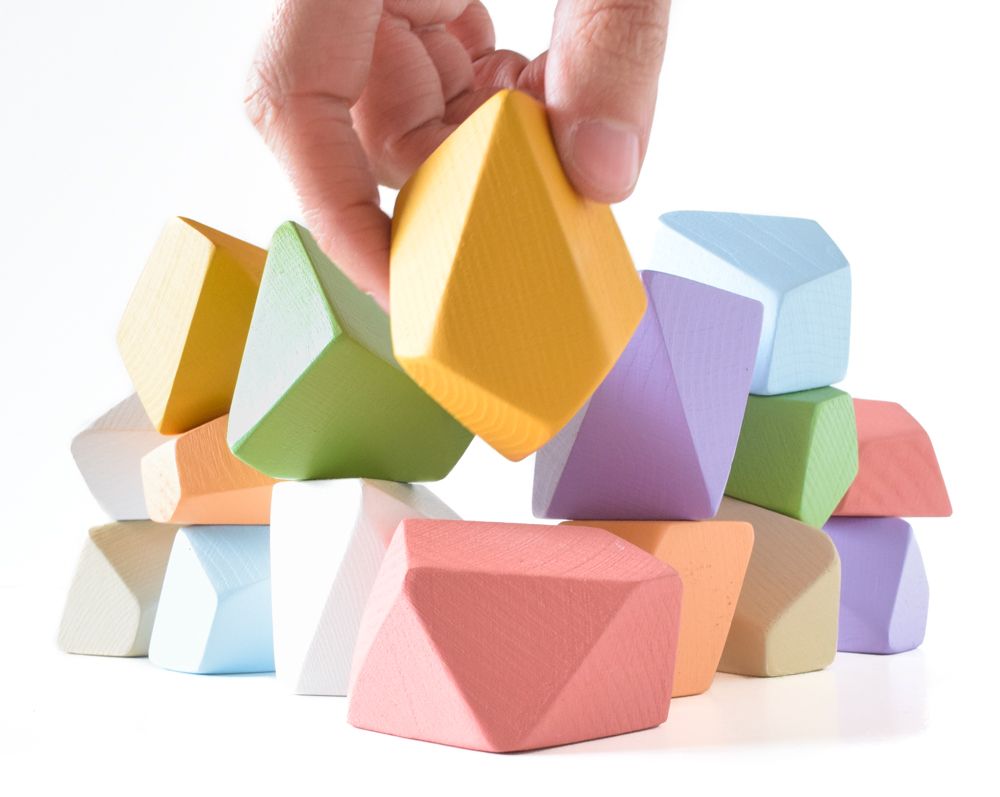 @nettlestudios
Ship out packages with the 100% compostable noissue mailers. These can be home composted and will disappear in 6 months. 🍃🍃 We love seeing busy mailing days like these by @nettlestudios 👍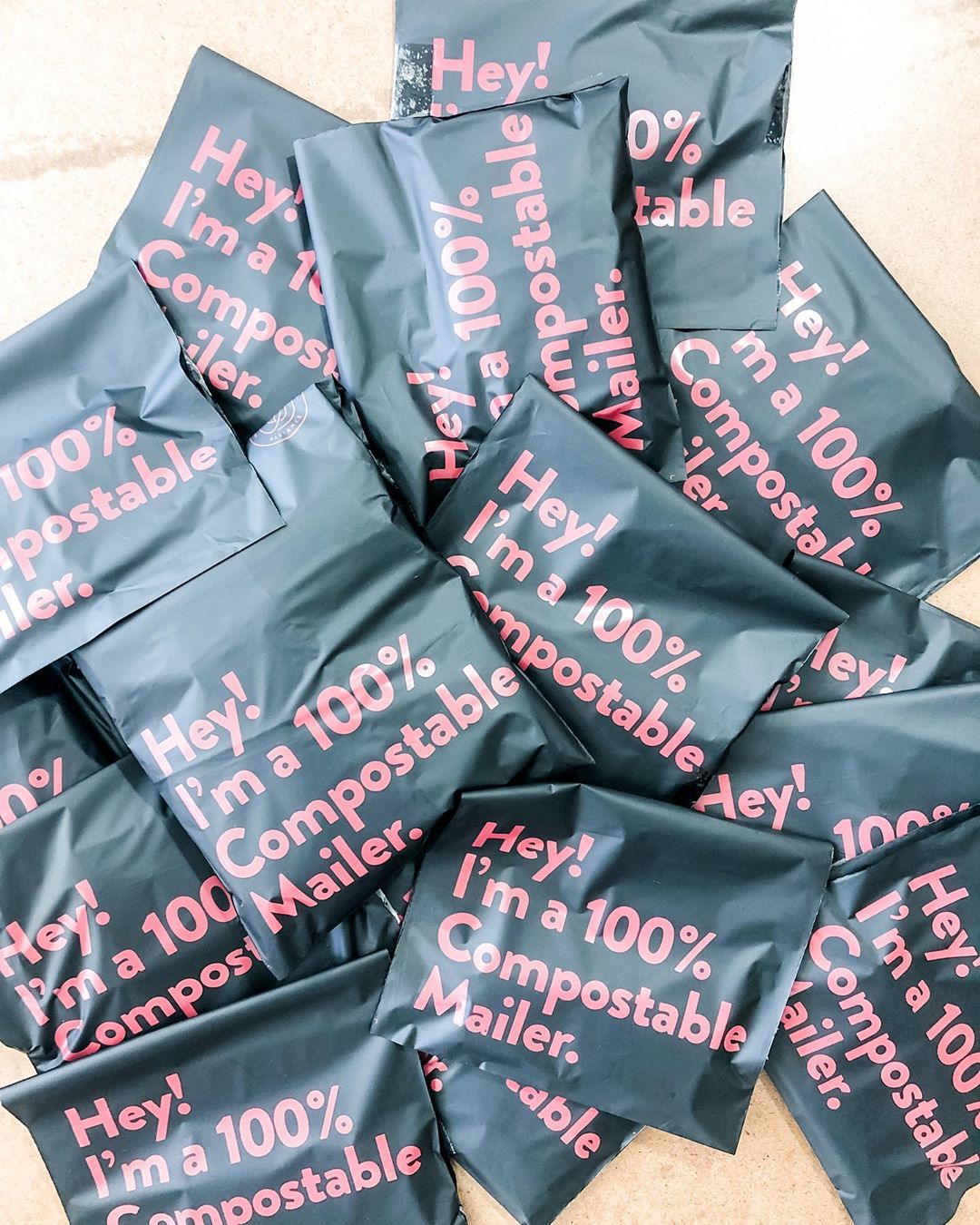 Sustainable Packaging for Totum Women's Support Cookies
"I've done research into the environmental impact of online shopping, and as the owner of a direct-to-consumer brand, I want to keep my burden on the environment as light as possible," Erin Erenberg, Founder of Totum Women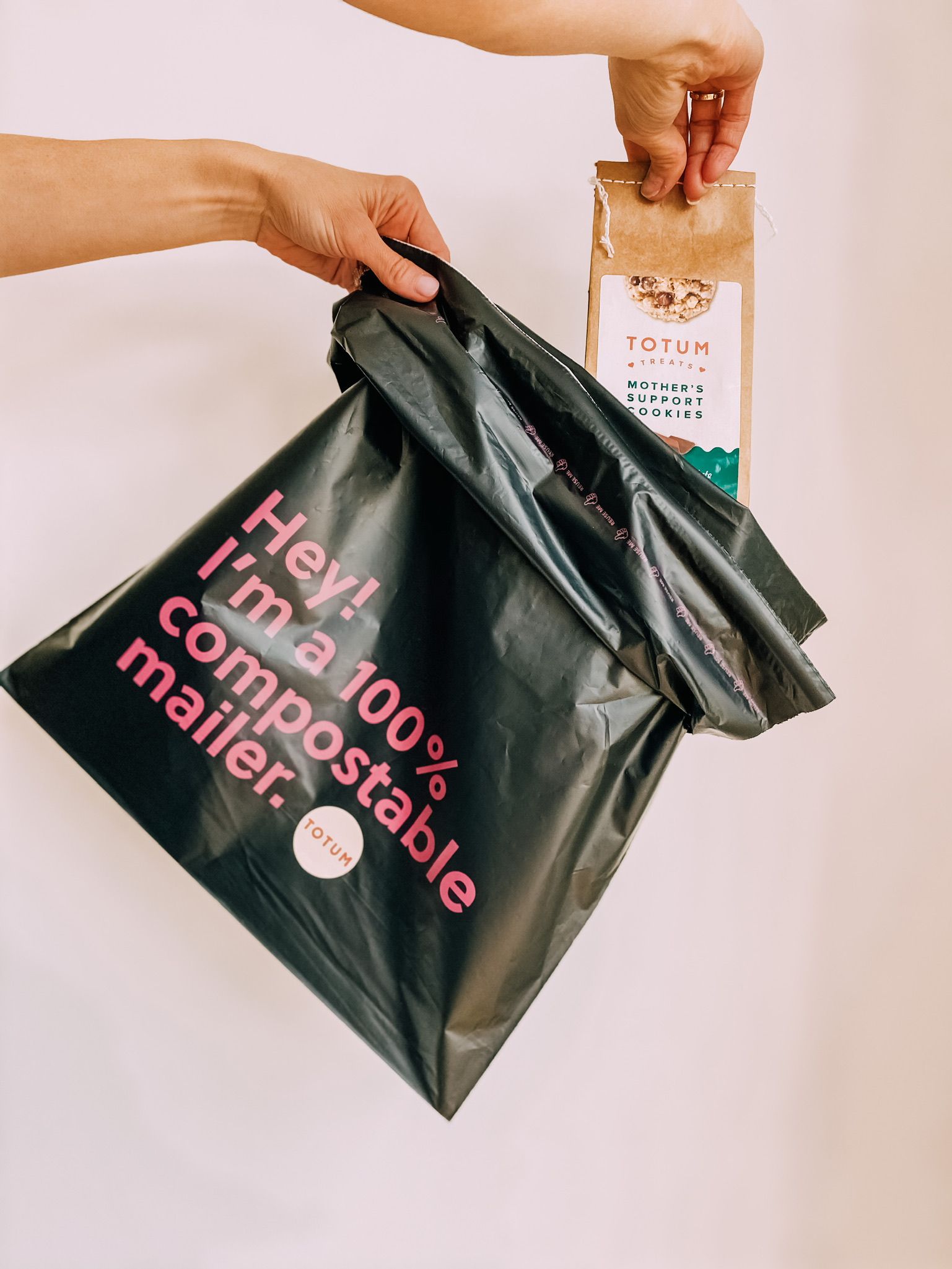 @bicycletterouge
Did you know that composting is good for your plants as it retains moisture in the soil and adds nutrients? 🤓💡 So be sure to compost your noissue compostable mailers! 🍃 Great shot by @bicycletterouge! 📸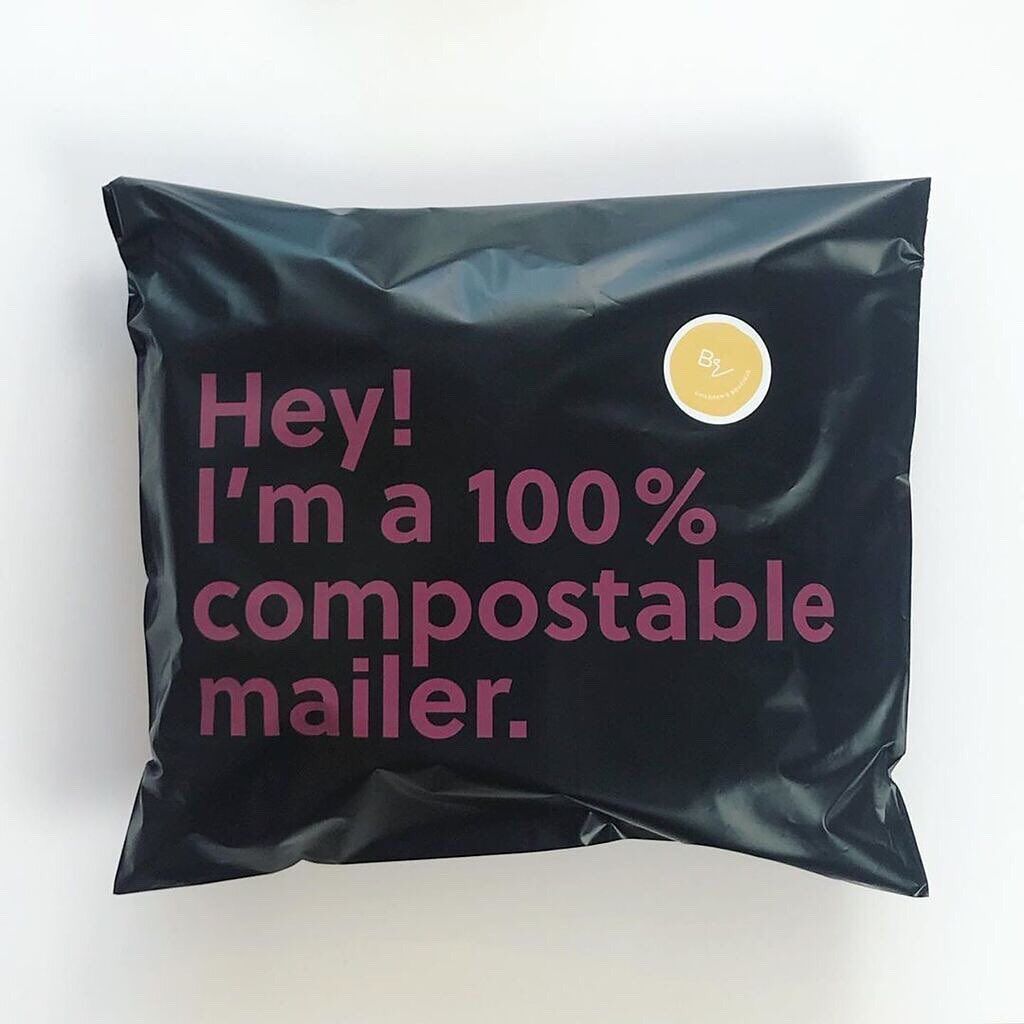 @thehumaninteraction
By joining our Eco-Packaging alliance, we'll help with global reforestation by planting trees with your order 🌳 Kudos to @thehumaninteraction for choosing sustainability! 🍃🍃 And a huge thank you to everyone who is staying home and flattening the curve! 🙌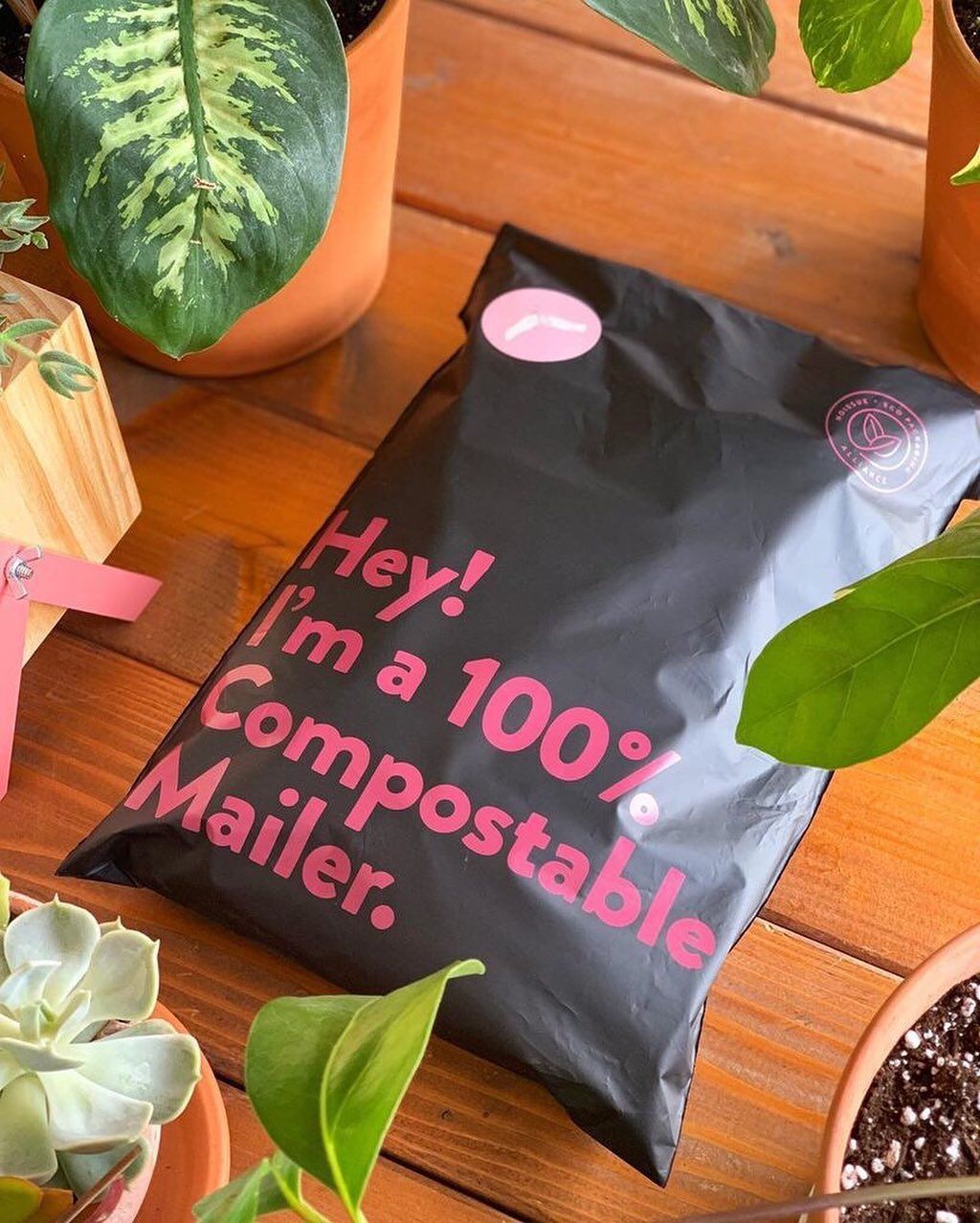 How to navigate COVID-19 as a small business.
We've put together some actionable tips to help small businesses deal with the impact of the coronavirus.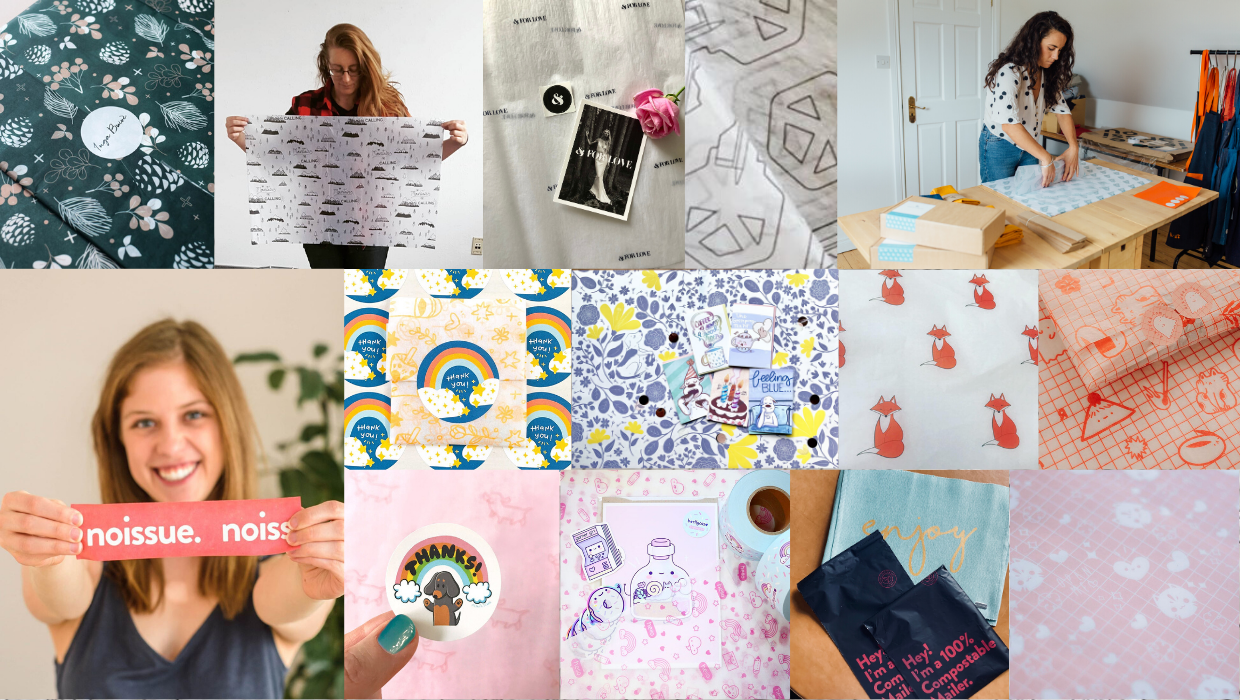 Sustainable Packaging: What You Need to Know About Recyclable, Compostable, and Reusable Packages
Whether you're just starting in your sustainable journey or you already have several CSR initiatives in place, there are always steps you can take to be more eco-friendly in your packaging.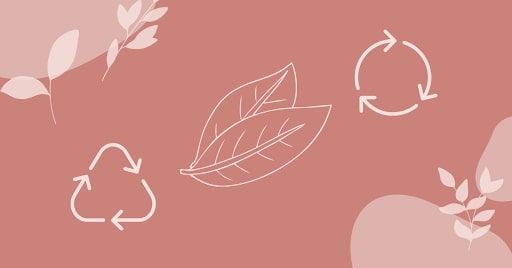 @sustainablyaimee
Running a business? Big or small, we got you covered! 👍👍 Our noissue compostable mailers comes in 3 different sizes: the small (10.2in x 15in), the standard (11.8in x 16.5in), and the large (14.5in x 18.8in)- perfect for shipping items of a wide range of sizes! 🍃🍃 shot by @sustainablyaimee 💖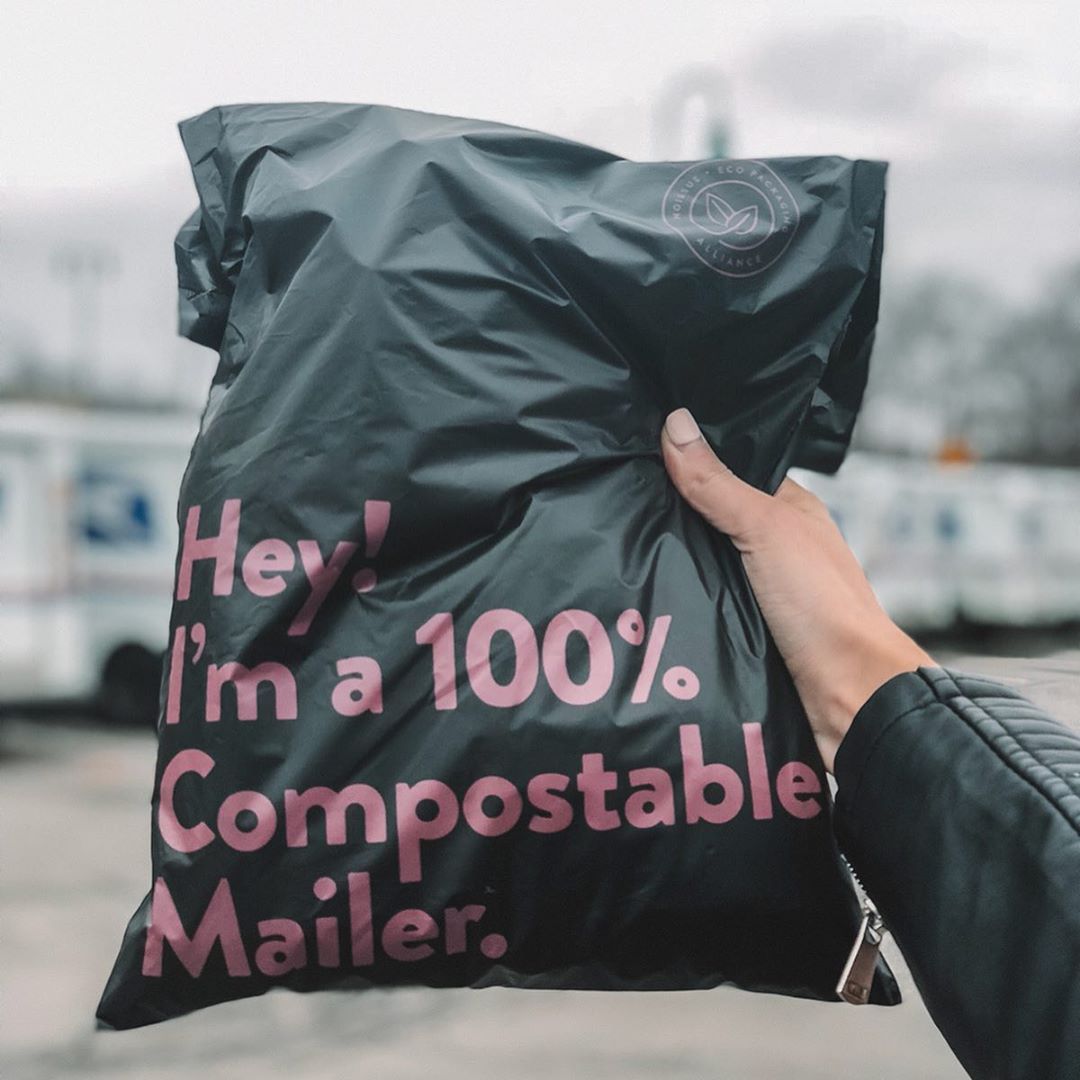 Ten and Co: Eco-conscious Home Goods
"I don't want customers to have to choose between a product they love and a product that is sustainable - I want the product to be both!" Christen Irwin, founder.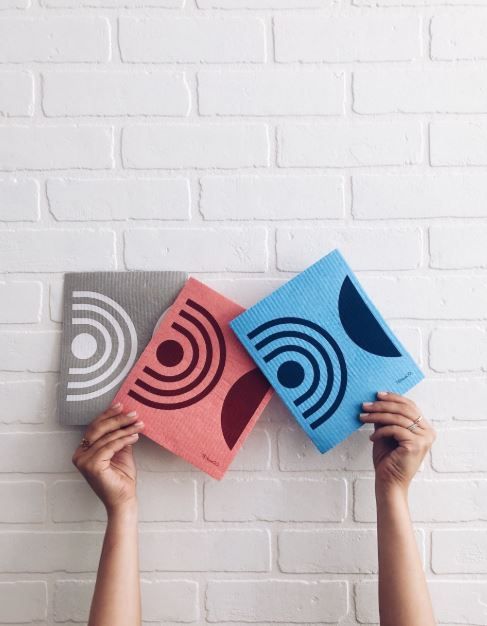 Gold Door Coffee: The Zero-Waste Subscription Service
"There is a LOT of waste in the coffee world, and I knew if I were to enter this industry, I needed to do it differently." Troy Goldthorp, founder.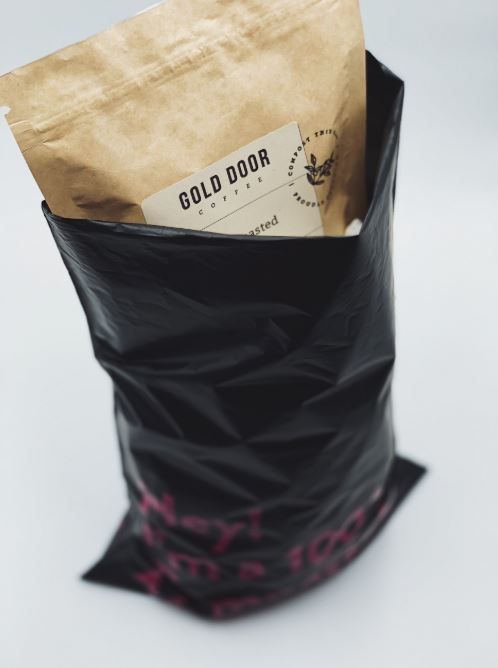 noissue Partners with Poshmark to Decrease Environmental Impact of the Growing Secondhand Fashion Industry
Eco-friendly custom packaging company noissue has teamed up with leading fashion resale platform Poshmark to decrease the amount of plastic used in shipping secondhand clothing and goods across North America.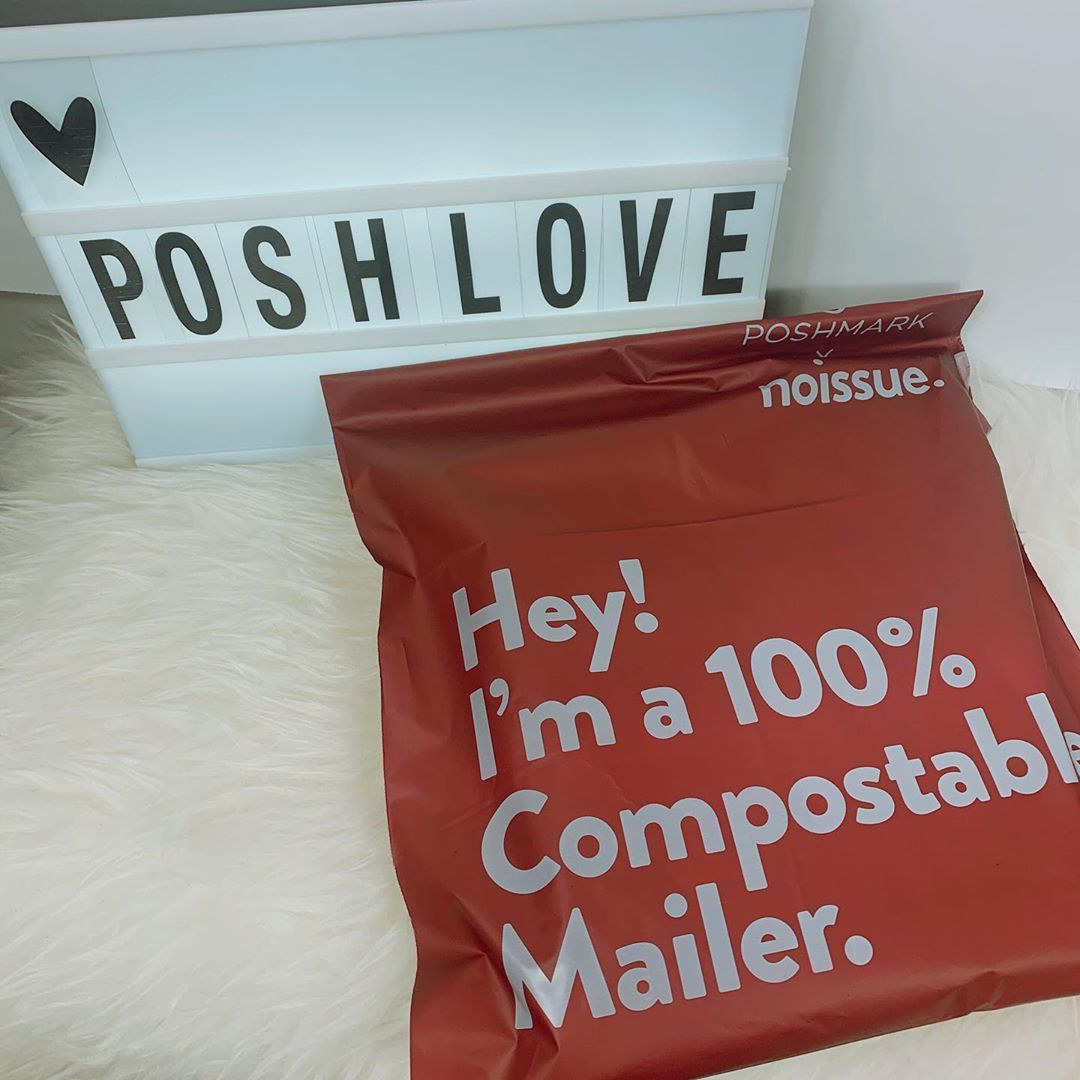 @cc.cuartocreciente
Did you know that the noissue compostable mailers don't leave behind any harmful chemicals when it decomposes? 🤓 They are also certified for home and commercial composting! Glad to have @cc.cuartocreciente made the switch and took the leap to a more sustainable shipping option! 🍃🍃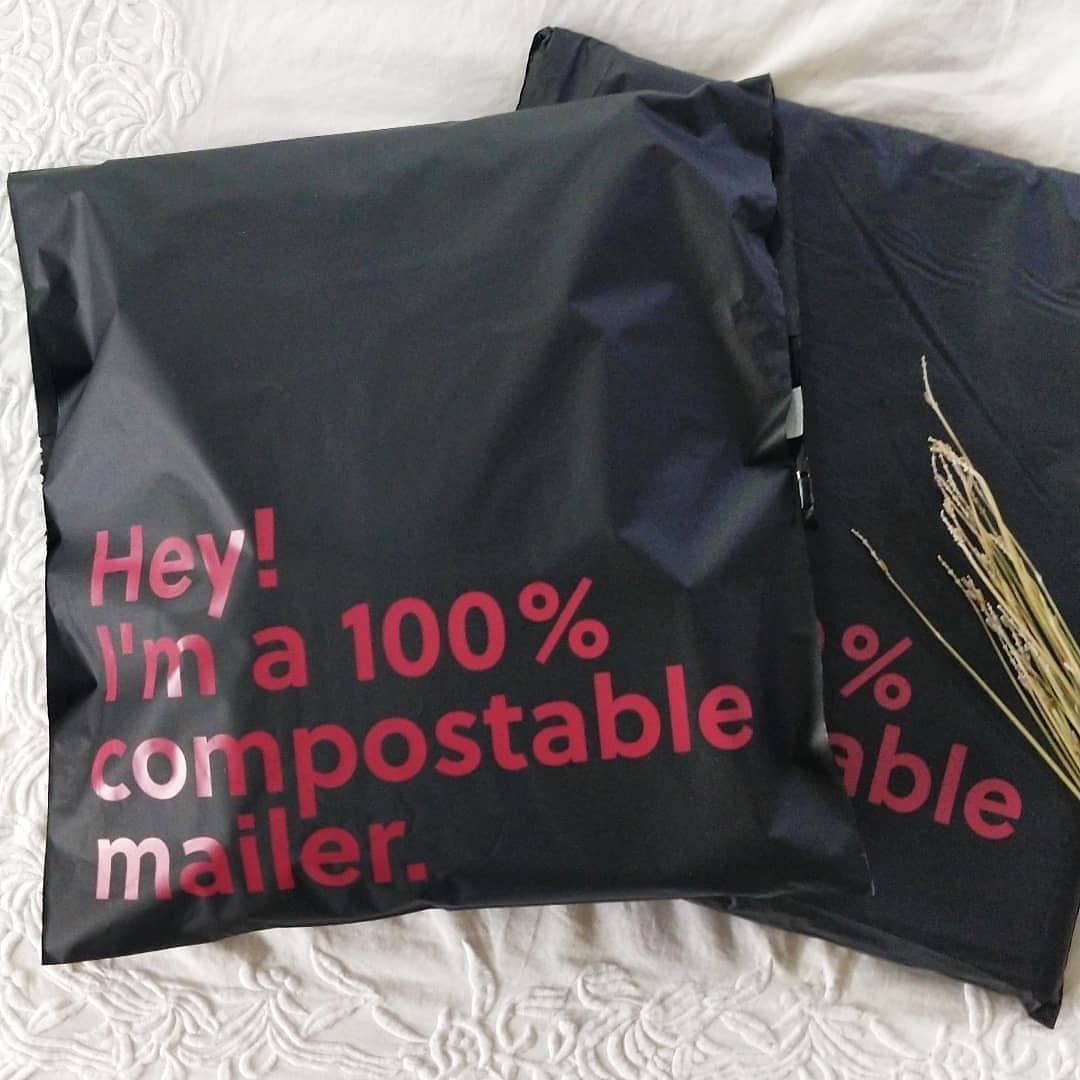 Smoke and Slate: Modern and Handcrafted Knitwear
"My products are not fast fashion. They are well constructed, classic styles meant to last a lifetime." Sarah Saeli, founder.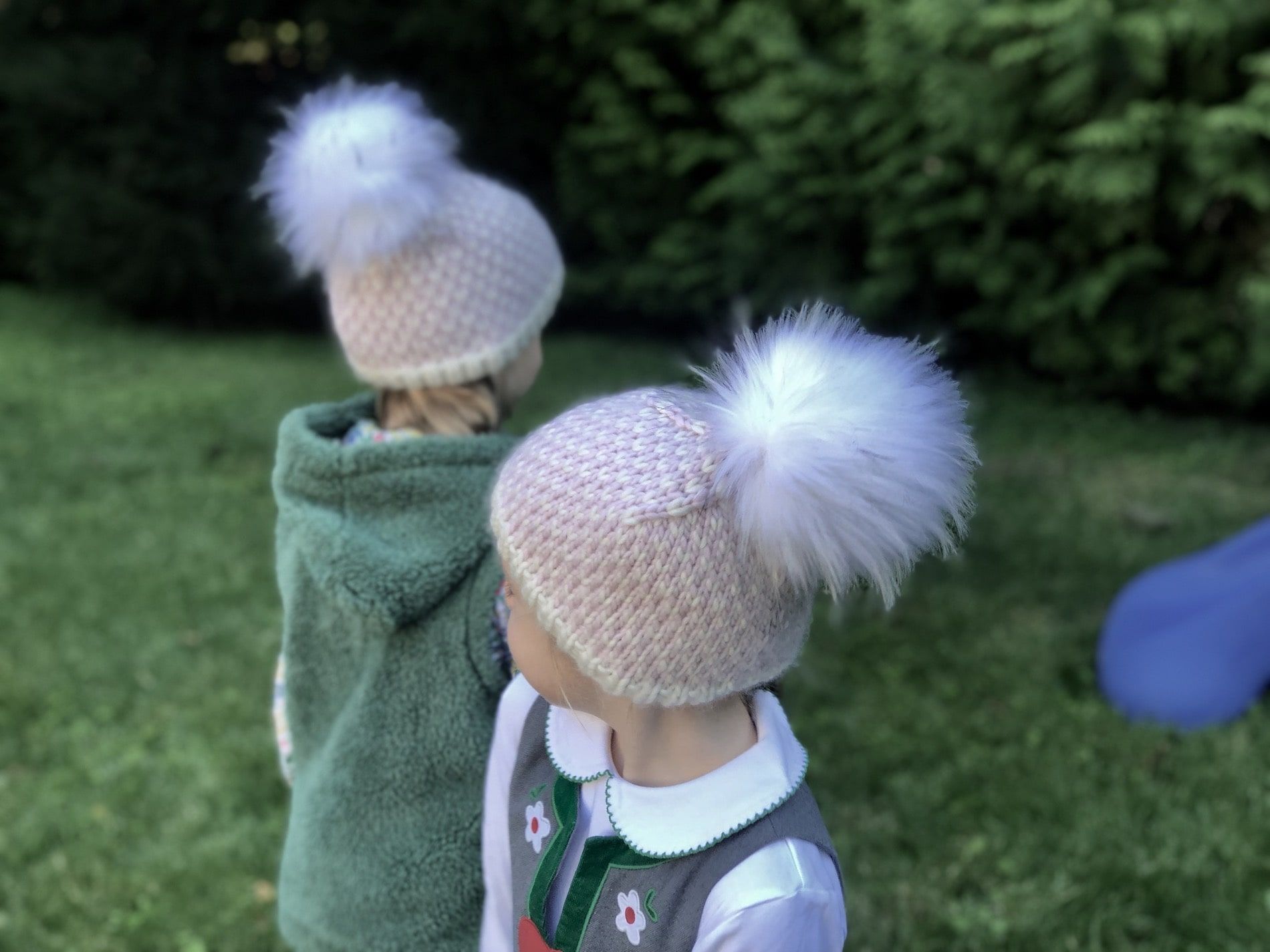 4 Ways to Improve Shipping Speed in eCommerce
Competing with a juggernaut like Amazon may lead you to wonder if you can truly compete? The good news? You absolutely can. Read on for a few winning techniques you can employ in order to up your shipping game and sleigh the holiday season and beyond!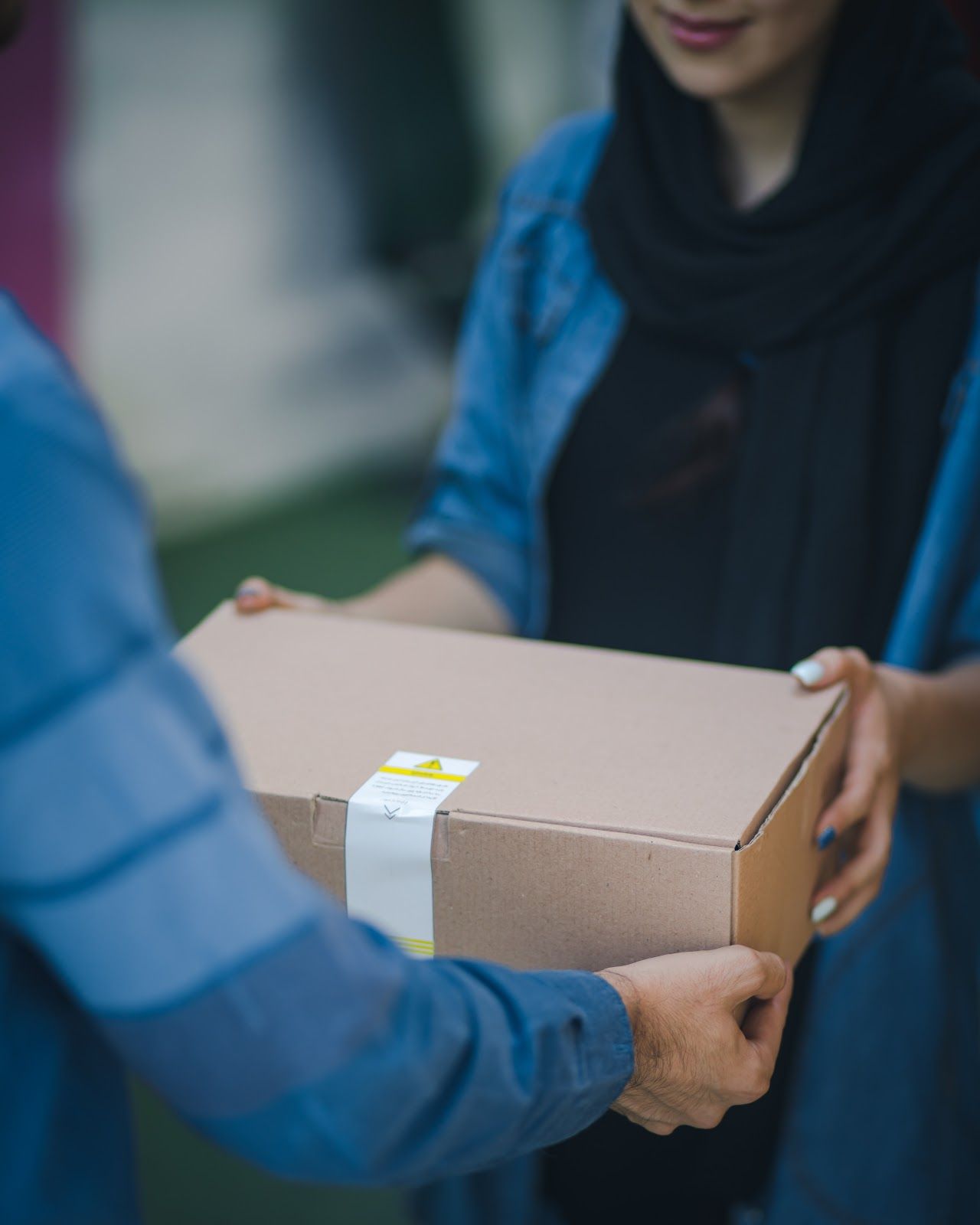 @struck_apparel
Switching to a better packaging option can do a lot more for both the environment and your brand. 🍃🌱 In case you missed it, the noissue compostable mailers are certified for both home and commercial composting. 😉 Love that @struck_apparel made the #SwitchWithNoissue
@dressed.by.danielle
Looking for ways to brand your noissue mailers? We got you covered! 👍👍 The noissue stickers are available in 2 different shapes and sizes, and are 100% home compostable too. Check this perfect example by @dressed.by.danielle 🤩
@knit4feet
Sustainable packaging that's stylish? Meet our noissue Mailer and customized noissue sticker and tissue 😍 @knit4feet show's off their completely sustainable suite of packaging products 👍👍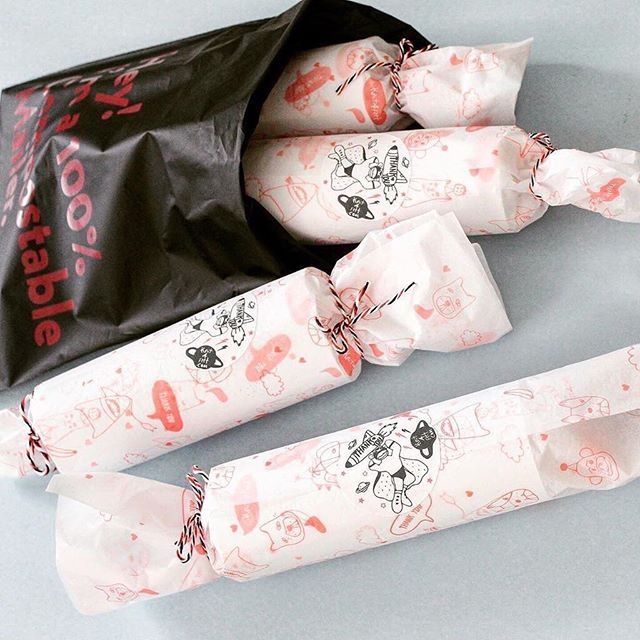 @1milk2sugarspr
Kickstart your sustainable initiatives for the year. @1milk2sugarspr ship with noissue mailers which are 100% home and commercially compostable. They break down in 180 days 🍃🍃 Not to mention that a tree is planted for every order when you join our eco-packaging alliance. 🌳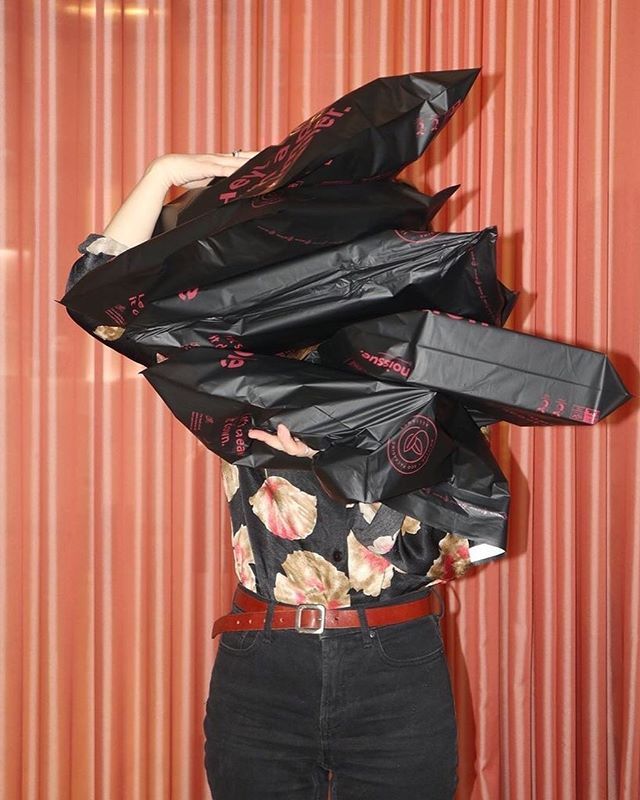 @jackieoxocloset
Ship your parcels with our noissue compostable mailer! 🍃🍃 It's durable, writeable, waterproof, and derived from corn- perfect for sustainable shipping! 💪💧🌽 Lovely shot from @jackieoxocloset 📸
Sustainable Local Style with Little Chicago Clothing
"When you buy and wear a Little Chicago t-shirt, you're taking that step toward revitalizing your community." Margaret Moneypenny, General Manager.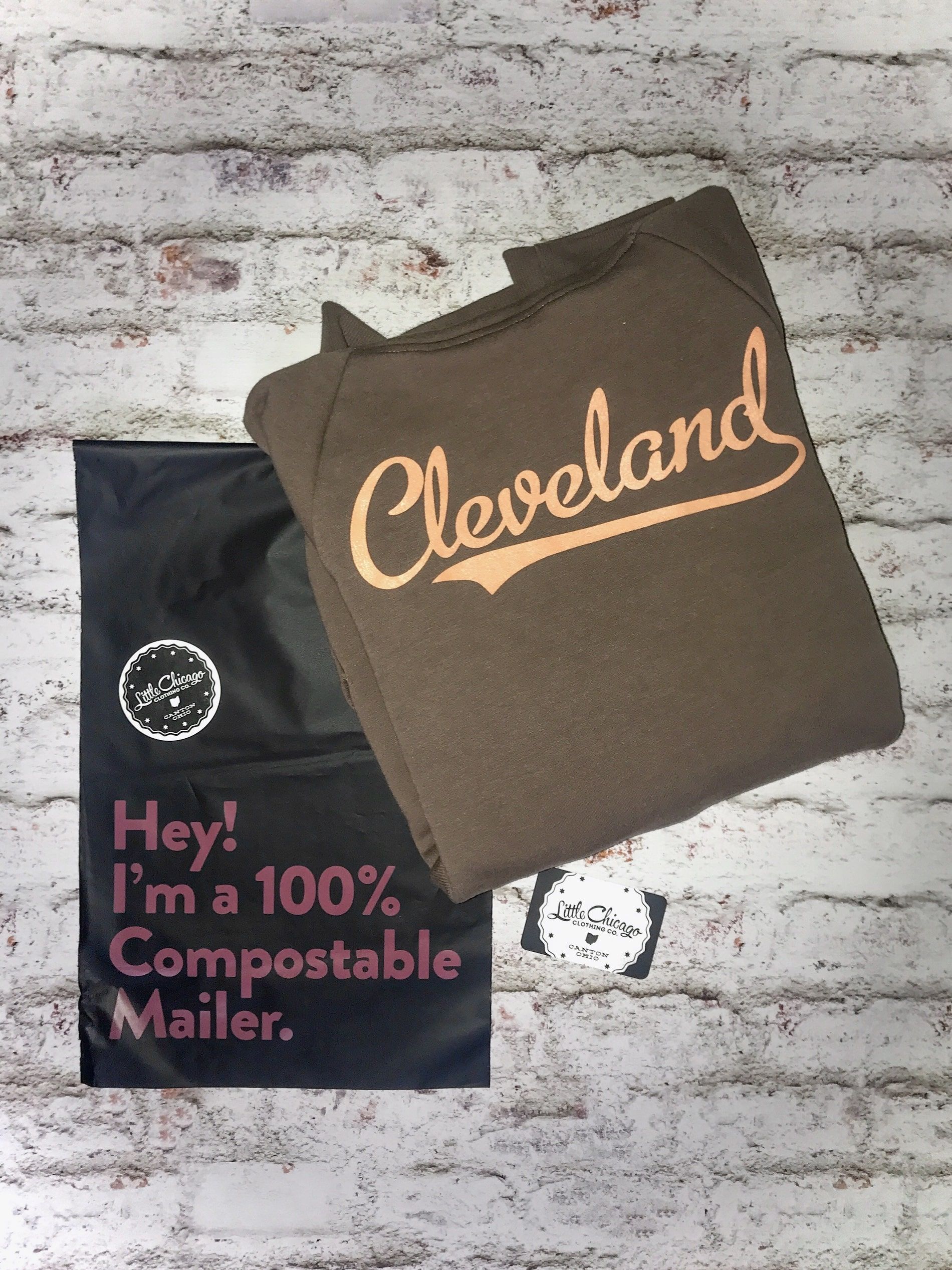 @northkinder
Thinking of a new year's resolution for your business? Make the switch to more eco-friendy alternatives for your shipping mailers. The noissue compostable mailers is a great place to start! 🍃🍃 @northkinder has made the switch 👏👏👏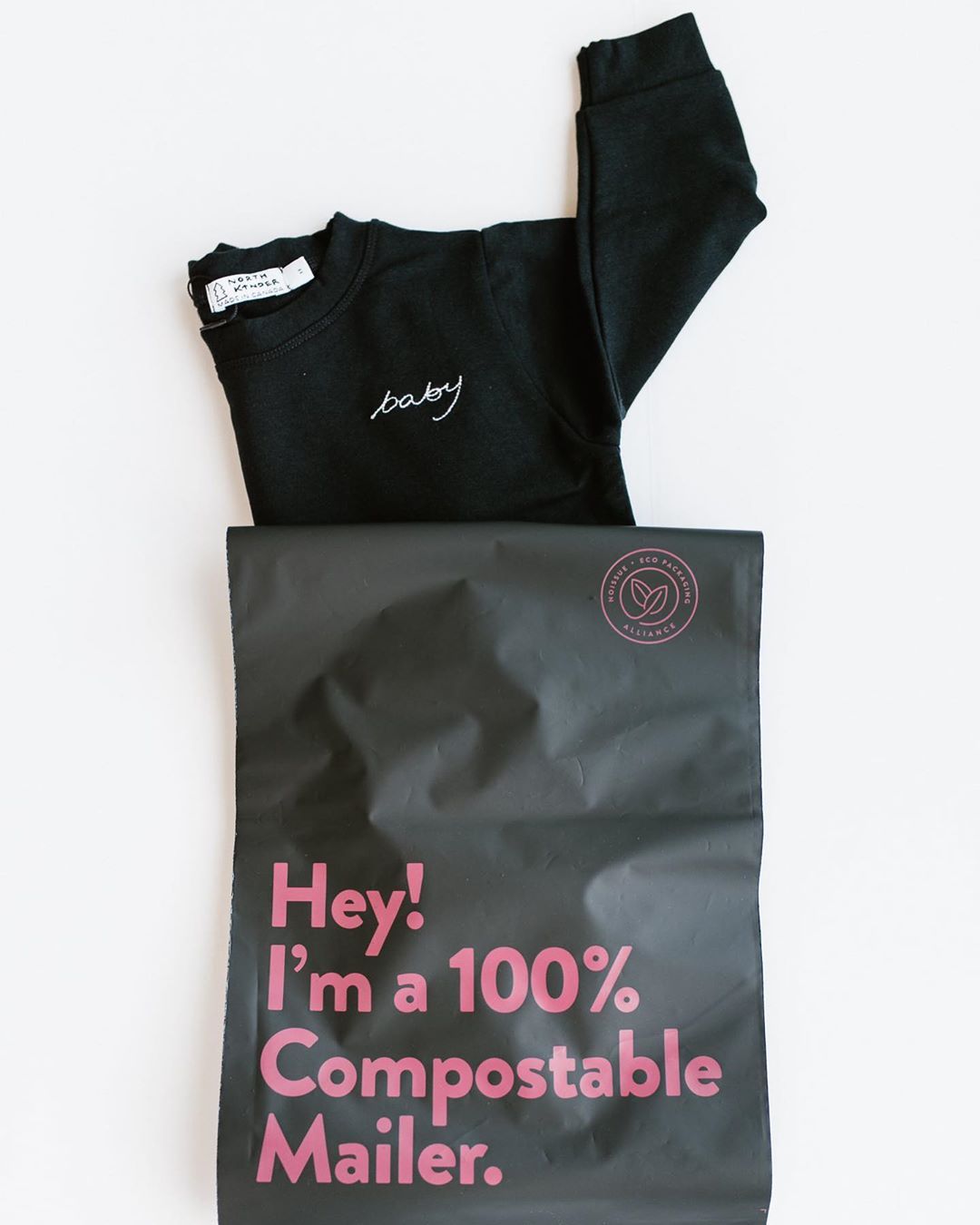 @sageandstoneorganics
Stack 'em up! It's that time of the year again. 🎁 It always pays off when we give back to the environment in the little ways we can. 🍃🍃@sageandstoneoreganics has got it covered with the noissue compostable mailers. 👍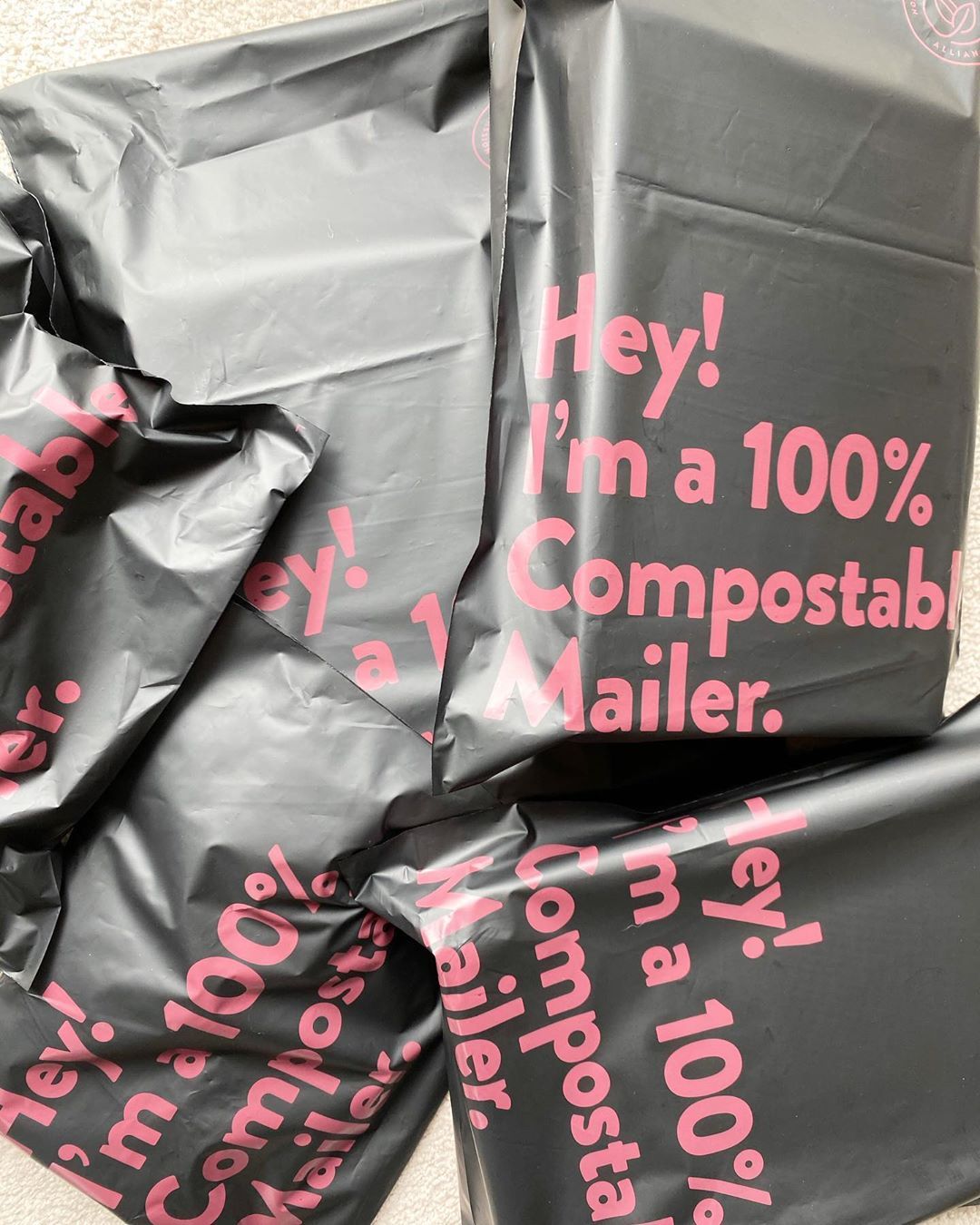 @tizzandtonic
Are you a small business looking to ship sustainably? 🍃 Our noissue 100% compostable mailers are the perfect match for you! ⭐@tizzandtonic shared that you don't have to wait for your business to skyrocket before making a difference. 💖💖💖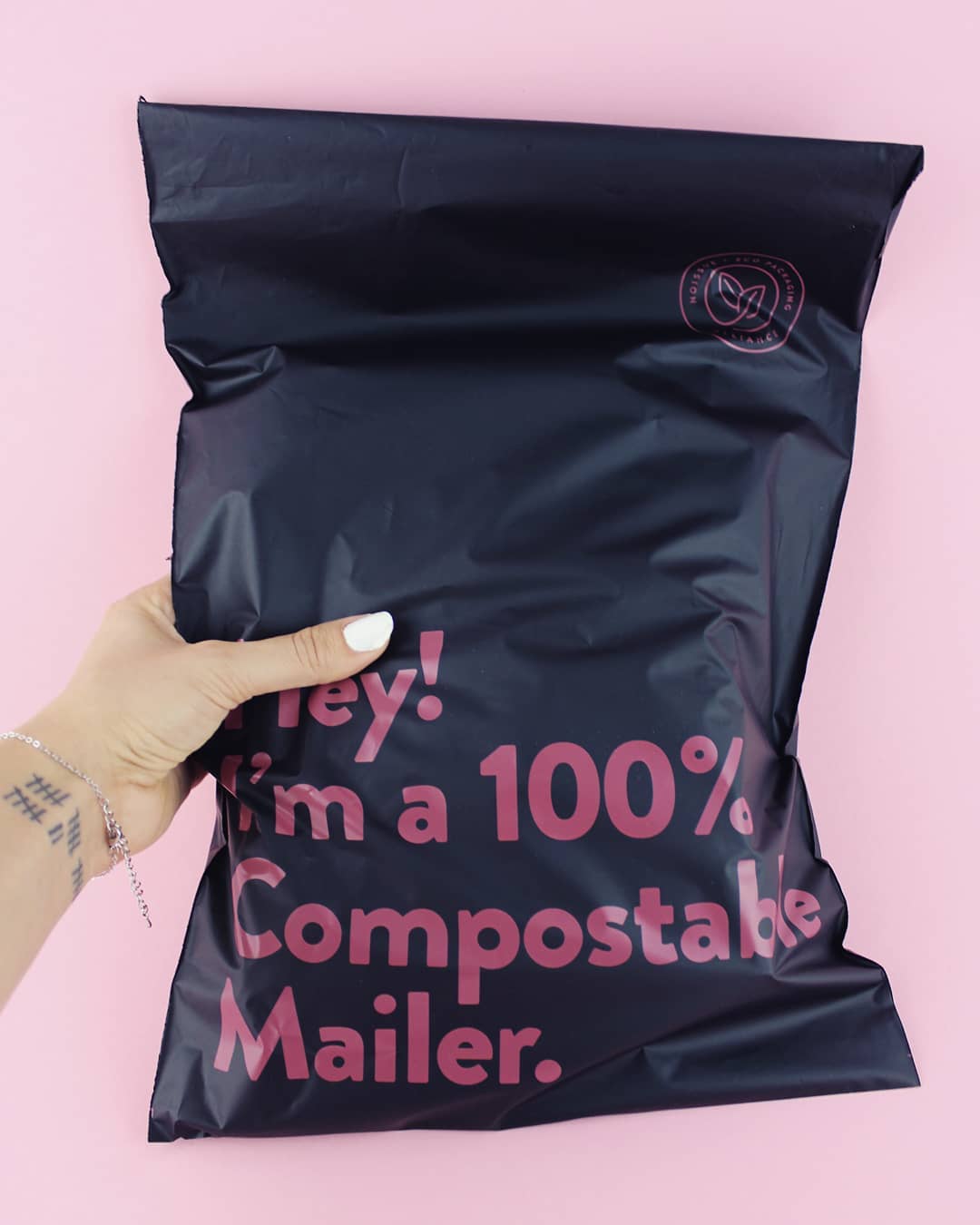 @teaofmine
We hope you take it easy today with a cup of tea from @teaofmine which is now shipped in a noissue compostable mailer. 🍵🍃 A friendly reminder to make sure to compost the mailers properly when you get them! 😊
@lacklustreembroidery
When showcasing an exquisite unboxing experience, @lacklustreembroidery sure knows a thing or two about getting their point across! 💗💜 Selecting every detail to go with your brand is vital to the overall aesthetic. 👍 Loving that sustainability was still incorporated in this spread! 🌿🍃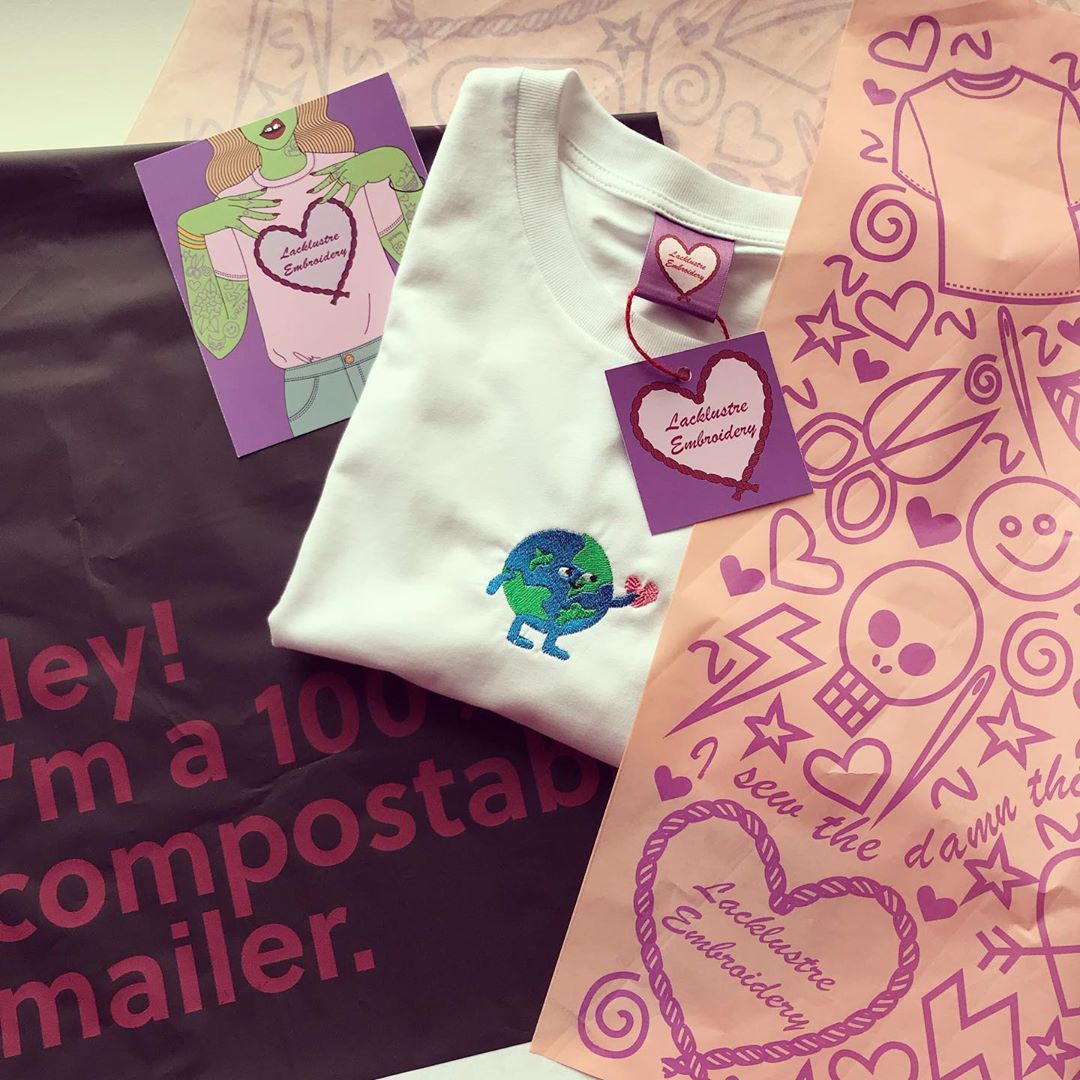 What is the Best Solution for Plastic Free Packaging?
Plastic free packaging is increasingly in-demand by consumers. But how do businesses go about eliminating plastic from their design? We give you our top ideas for plastic-free packaging!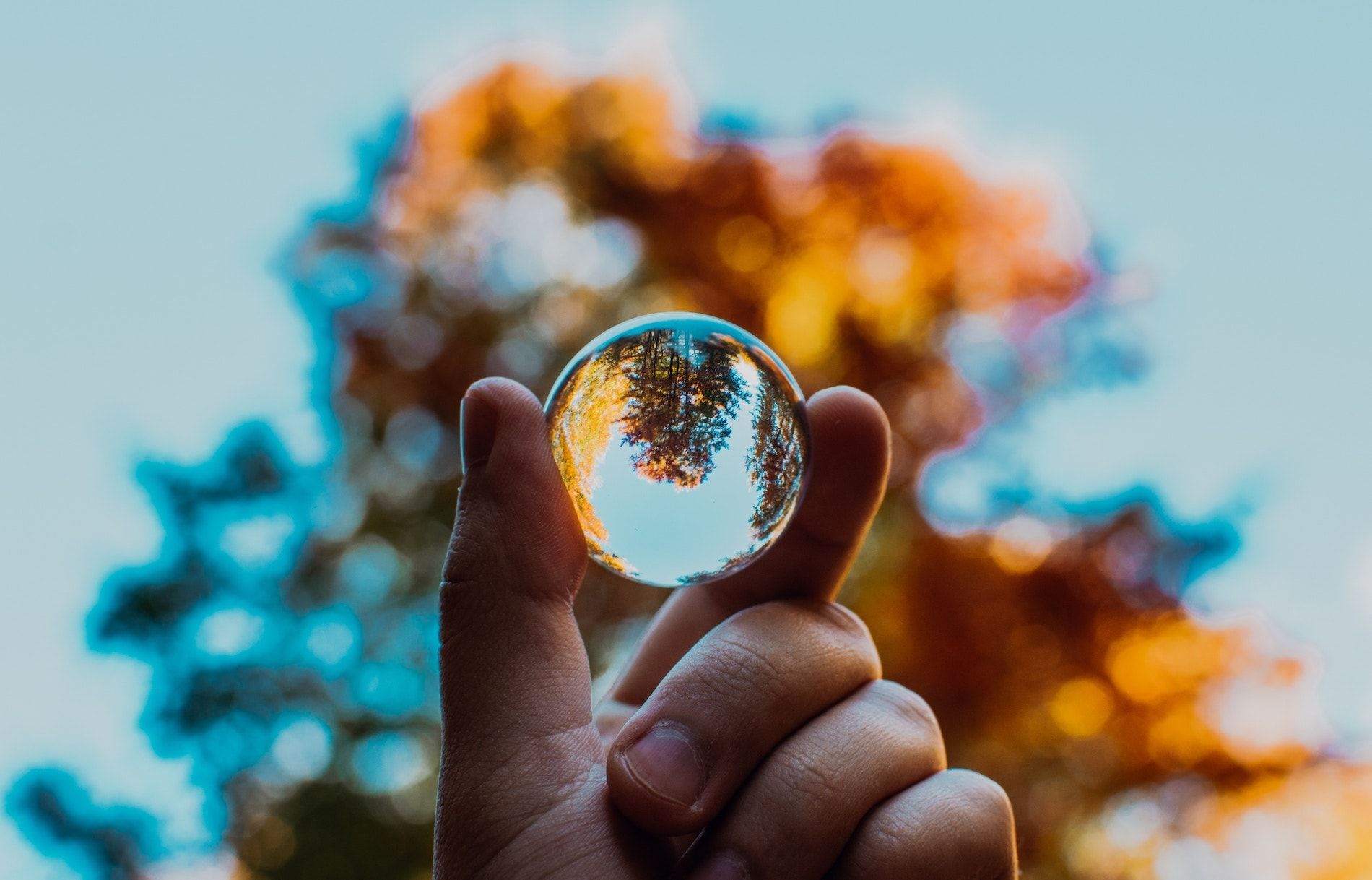 KIMKINI: Affordable Eco-friendly Swimwear
"It's obvious that there is a growing demand for sustainable fashion, and I envision KIMKINI to be a major source of trendy vegan swimwear." Kimberley Champlin, Founder.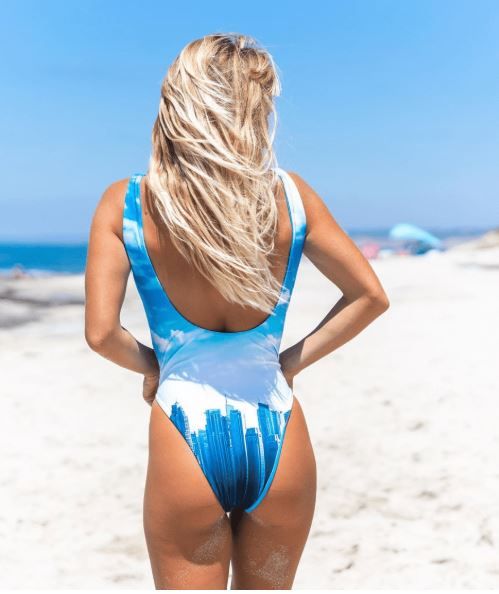 @uncover.few
How about this for a packaging combination 👉 our compostable mailers and custom stickers (now also compostable) as shown off here by @uncover.few ✨✨✨ Adding your branding is a perfect touch and still shows your customers that you're focused on sustainability! 🍃🍃🍃
Franks Lee: Lowering Our Impact With Compostable Mailers
"For me, sustainability means to create a lifestyle that reflects a love for the earth, to learn and to teach others about how we can live at a lower cost to our earth." Jazz, Founder.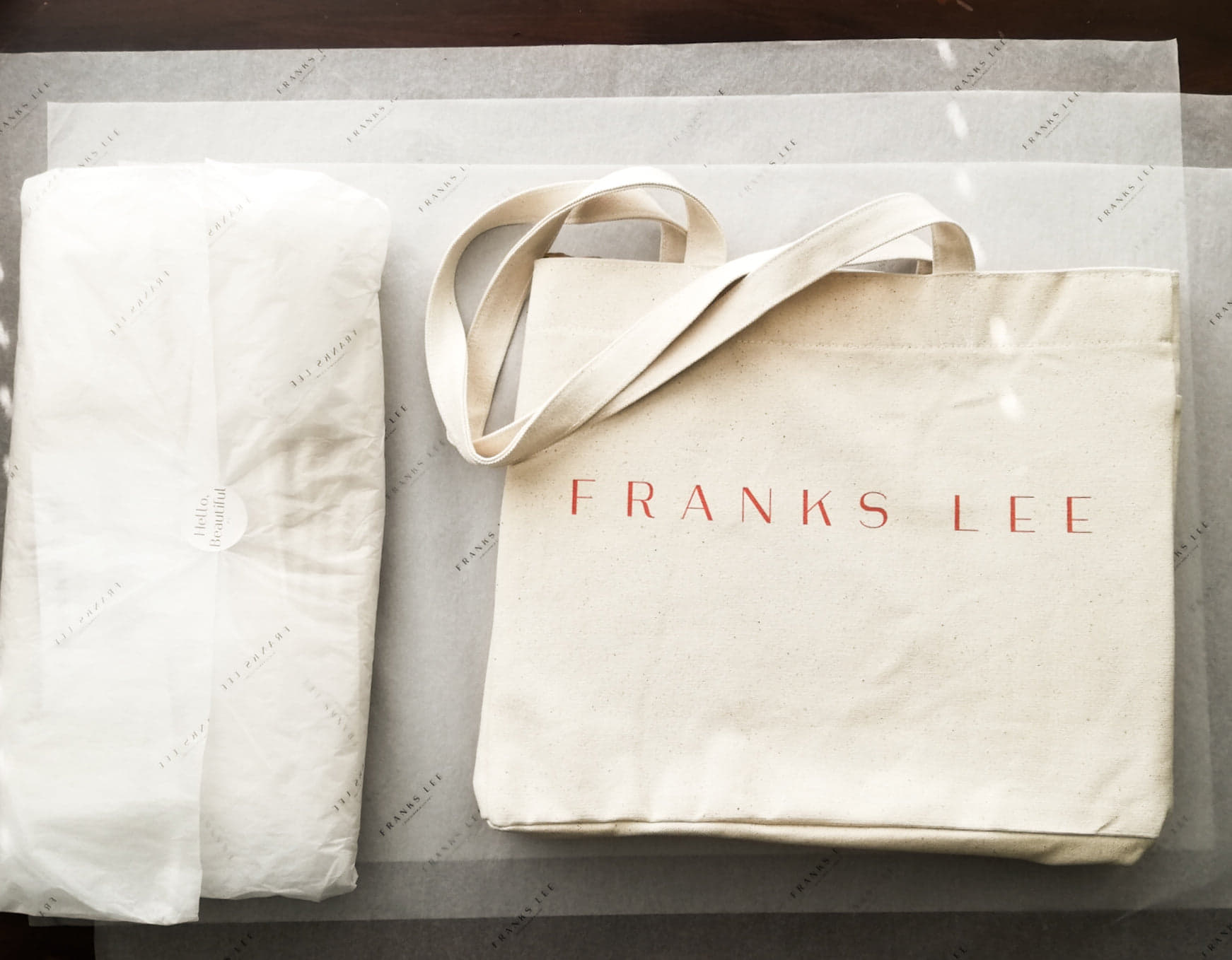 How To Dispose of Your Compostable Mailer
Just received your online order in a noissue compostable mailer? No problem! Here is our step-by-step guide on how to dispose of it.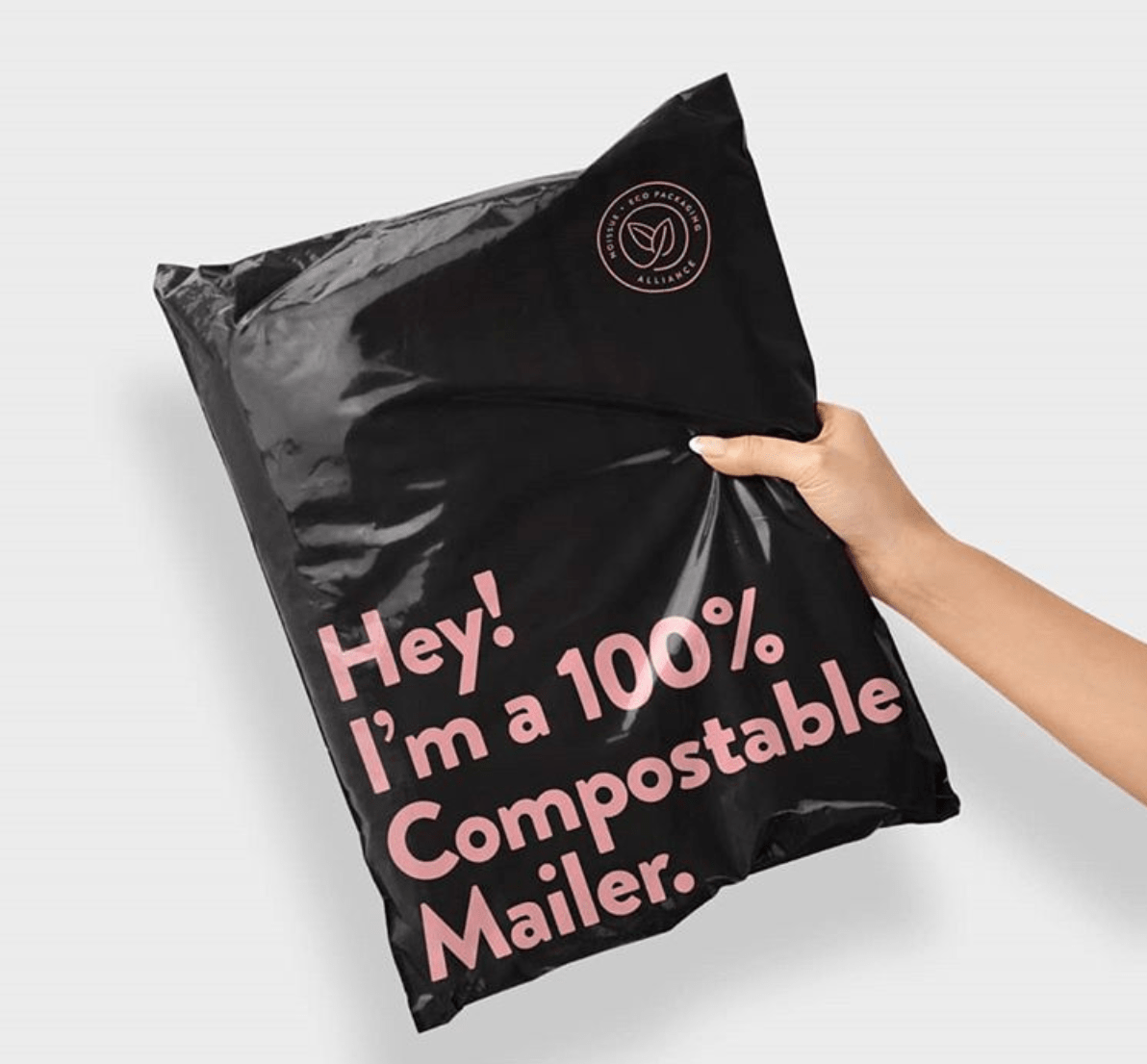 @pauromanmx
It's easy to forget the impact that your branding has on a small scale when you send out so many orders every day, but the little things matter so much to your customer. This shot from @pauromanmx is a great reminder to take a moment and  focus on the beauty of great branding and a positive, sustainable message. 🙌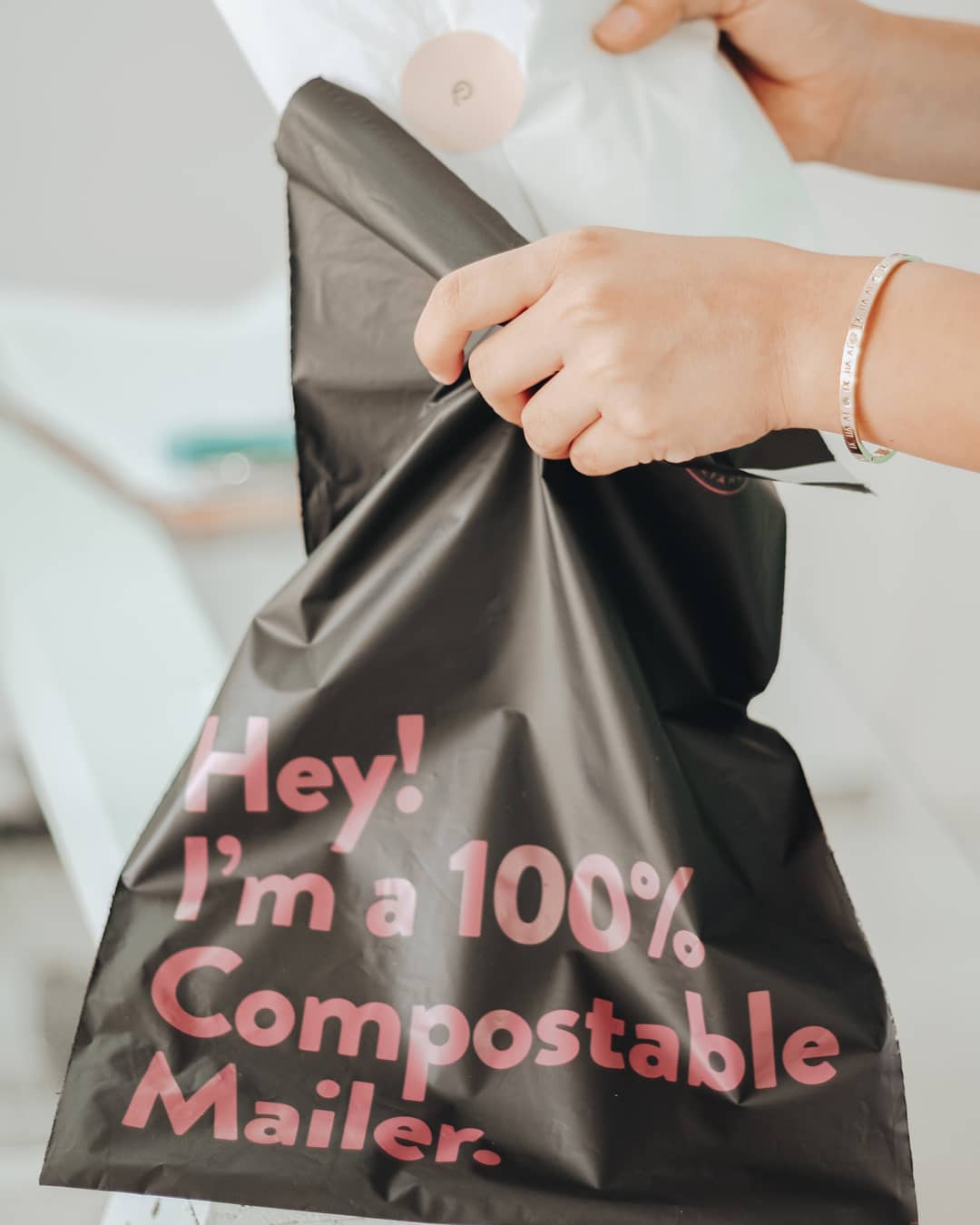 @justok_norman
Front and back: letting you know everything you need to know about our 100% Compostable Mailer 🍃🍃🍃 We love seeing these out in the wild and these shots from @justok_norman make us so happy (and we also love the pattern they're on...) 🙌😄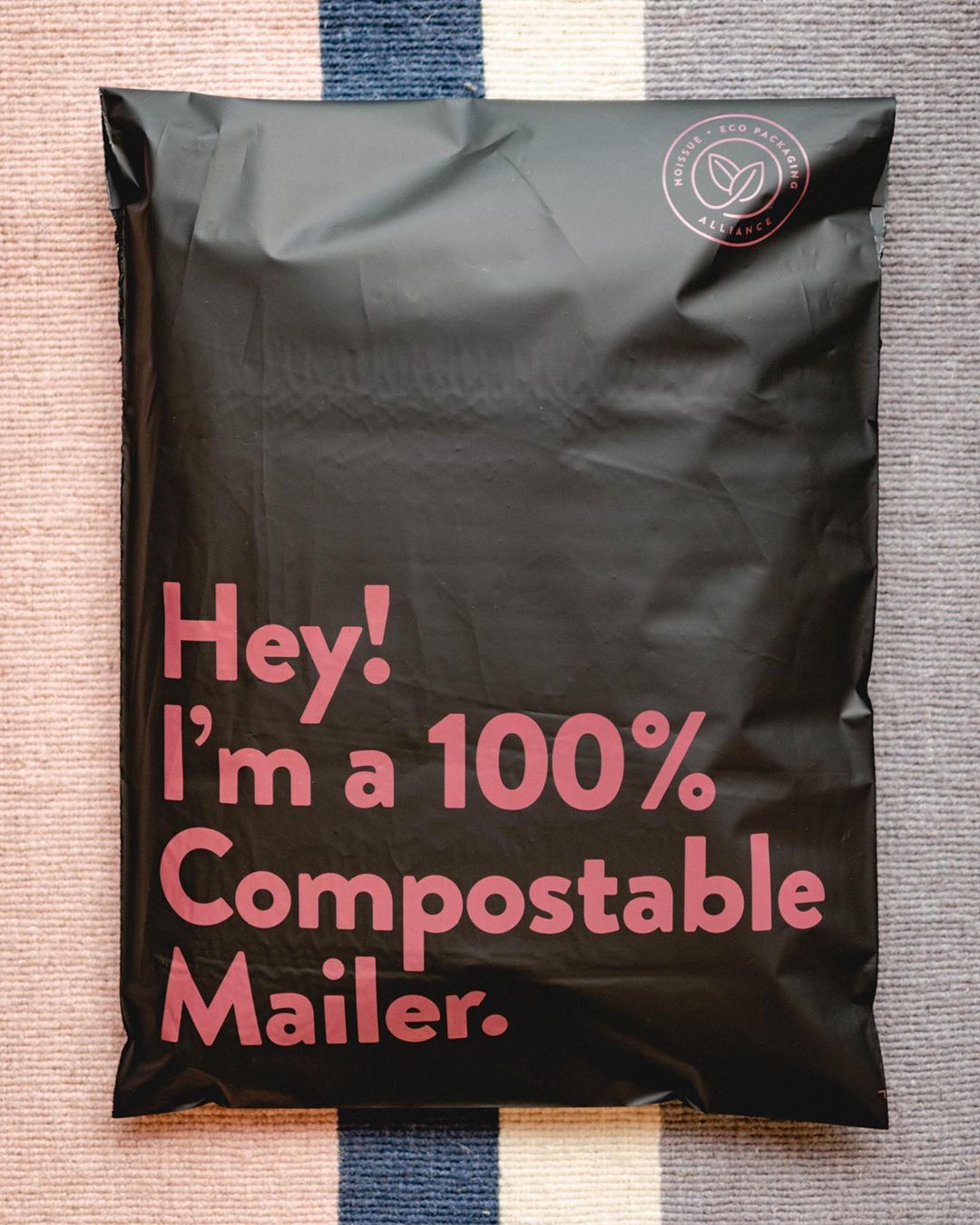 @ethicallykate
Find someone that looks at you the way @ethicallykate looks at her 100% Compostable Mailers! ❤  Love this shot from @nectar_photography, and for those that read the captions we've got some exciting news coming soon in regards to a few more sizes...stay tuned for more details! 🎉🎉🎉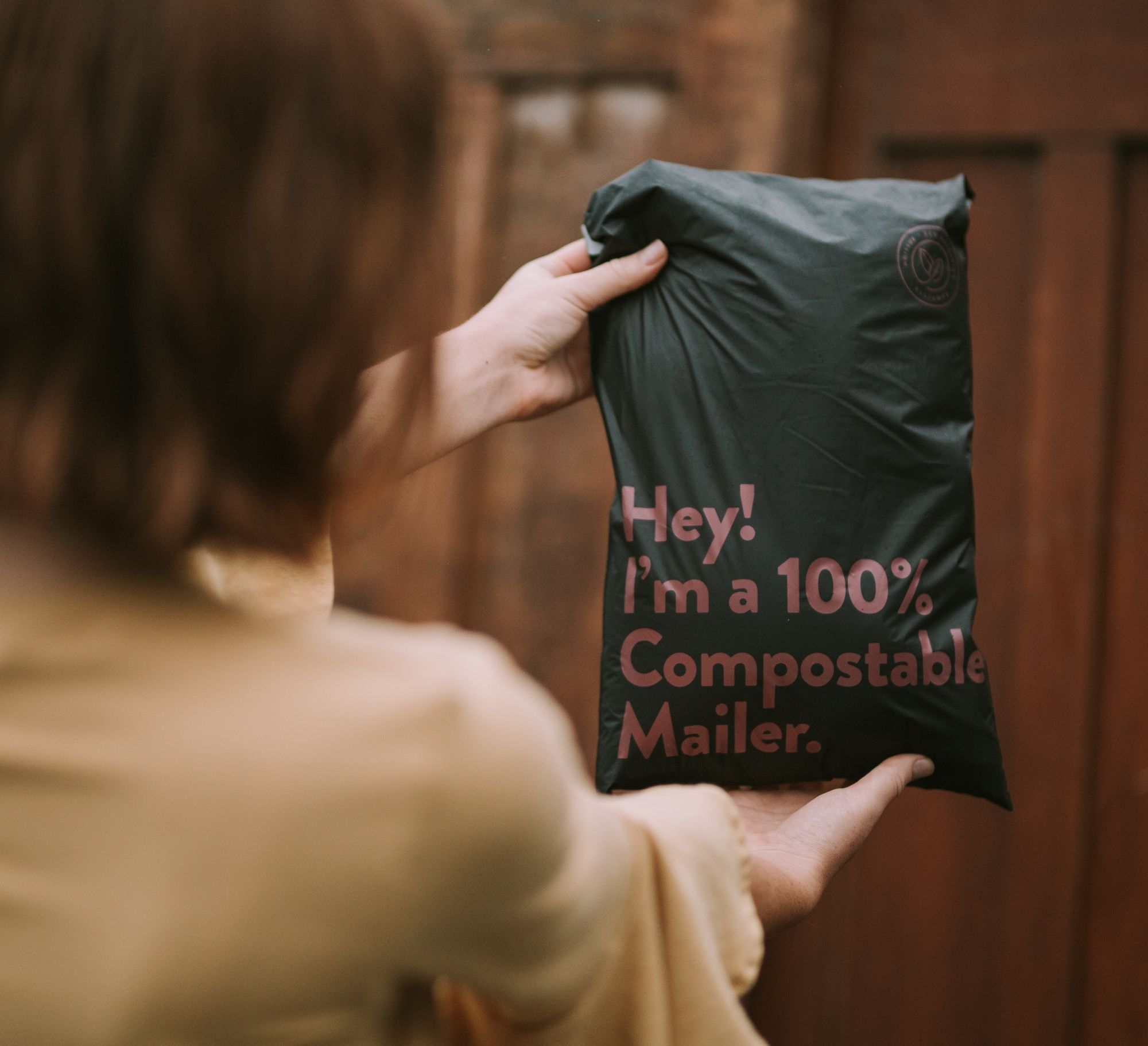 @hannah_rumsey
Shipping bags that disappear?? Yes, you read that right! Our new corn starch mailers are 100% compostable, and will break down on a compost heap within 6 months. As @hannah_rumsey shows, there's no better way as a brand to show your customers that you care about your environmental impact! 🌱🌱