#Fashion
#noissuepackaging
Creatives: Ainsley Jane x G Designs
"I love making brands shine for who they are and what they do," Ainsley Jane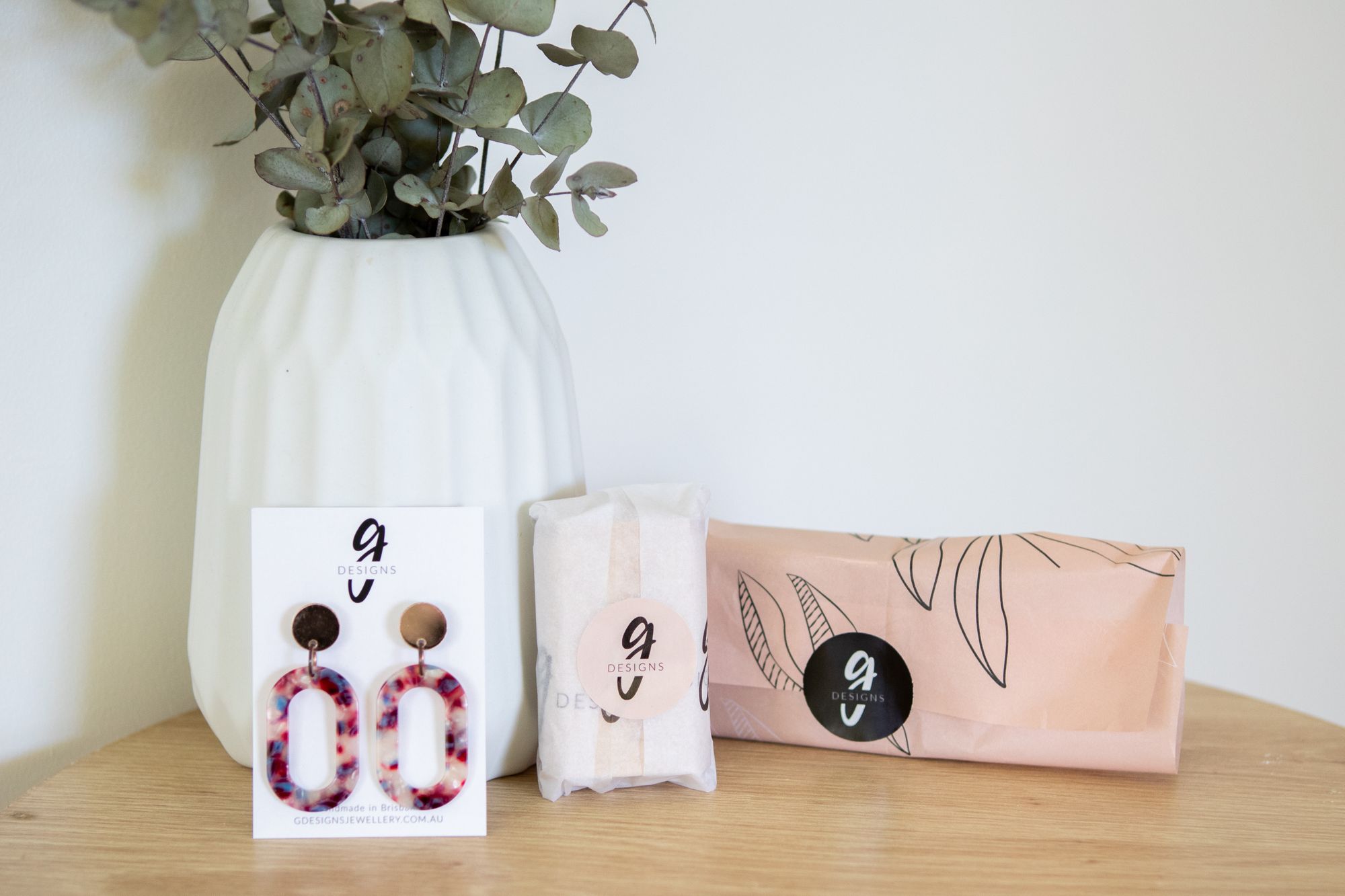 @azelabtq
📣New Product Alert 📣The newest addition to the noissue product line, we present you... (🥁drumroll🥁) the noissue 100% Recycled Mailers! 🍃 Not only is it made out of recycled LDPE plastics, these can also be recycled and can be made into something else! Cool, right?! 🤩🤩 Here's a sneak peek from @azelabtq 👀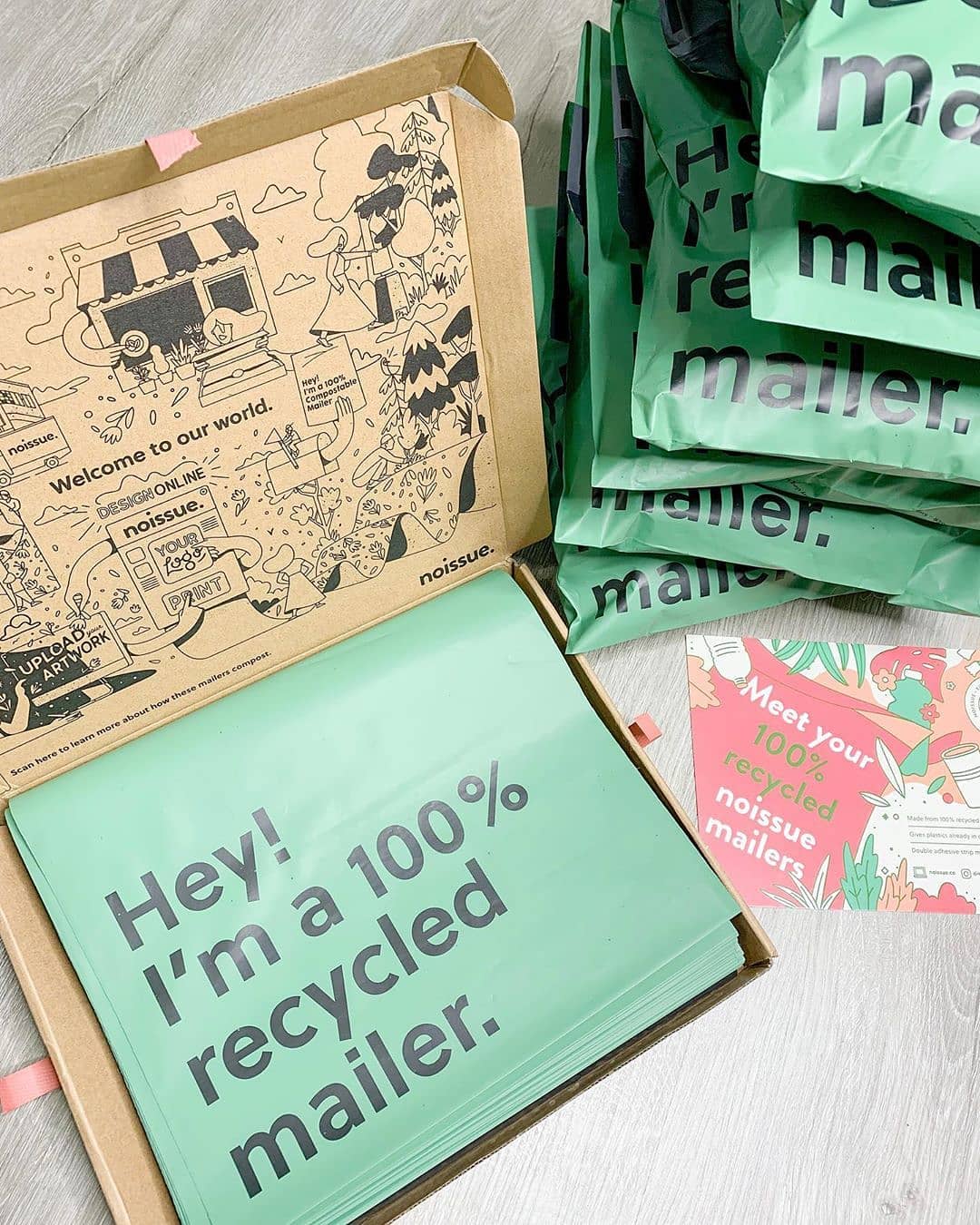 Paper Motel: Inspiring You to Travel with Sustainable Accessories
"If you wait for everything to be perfect, you will always find an excuse not to do it, so just dive in!" Elena of Paper Motel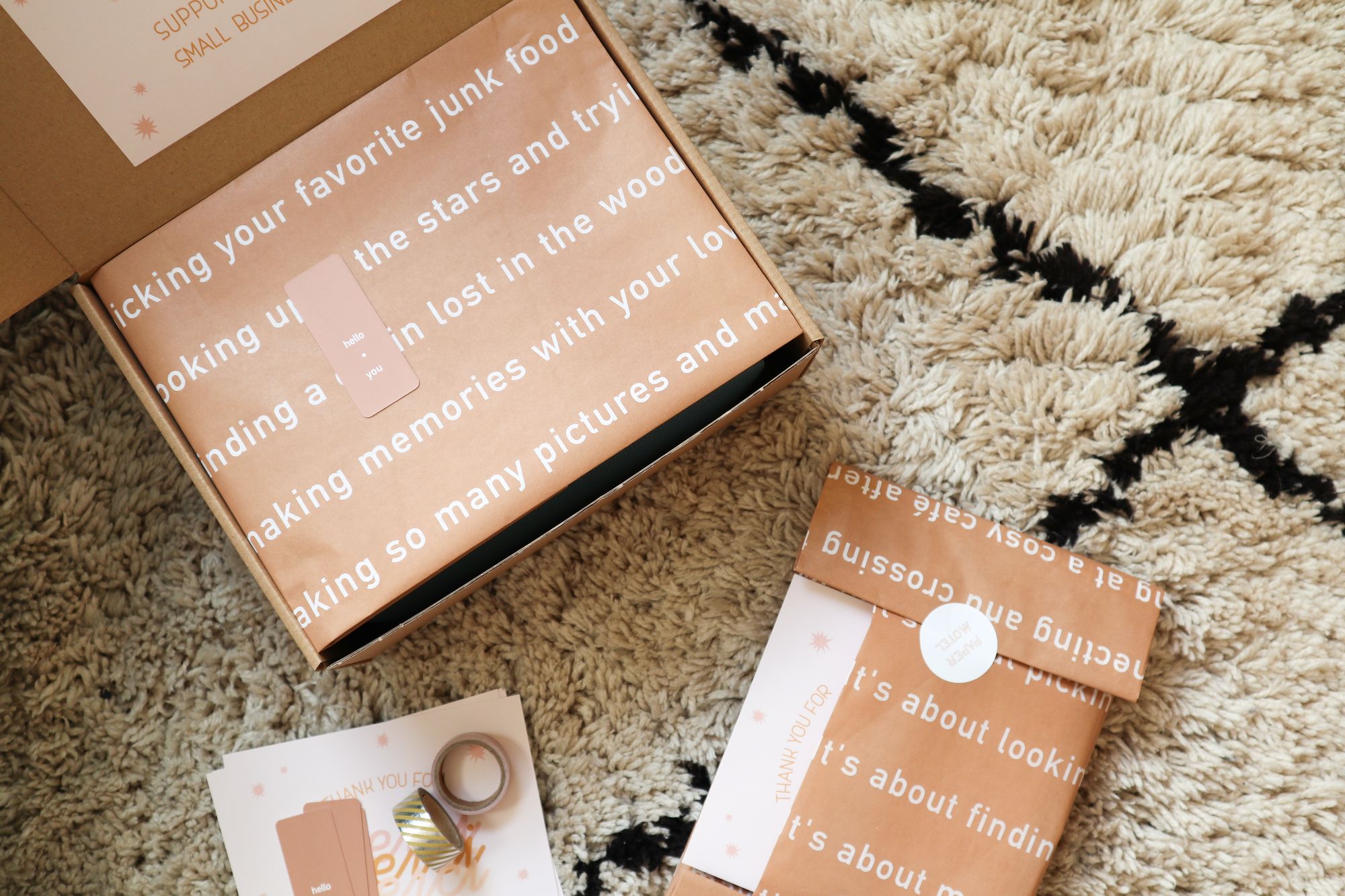 Creatives: Amy Design Co. x Maison Frida
"My brand vision is adventurous, playful, and authentic. These principles help guide my design and also influence my client work," Amy Young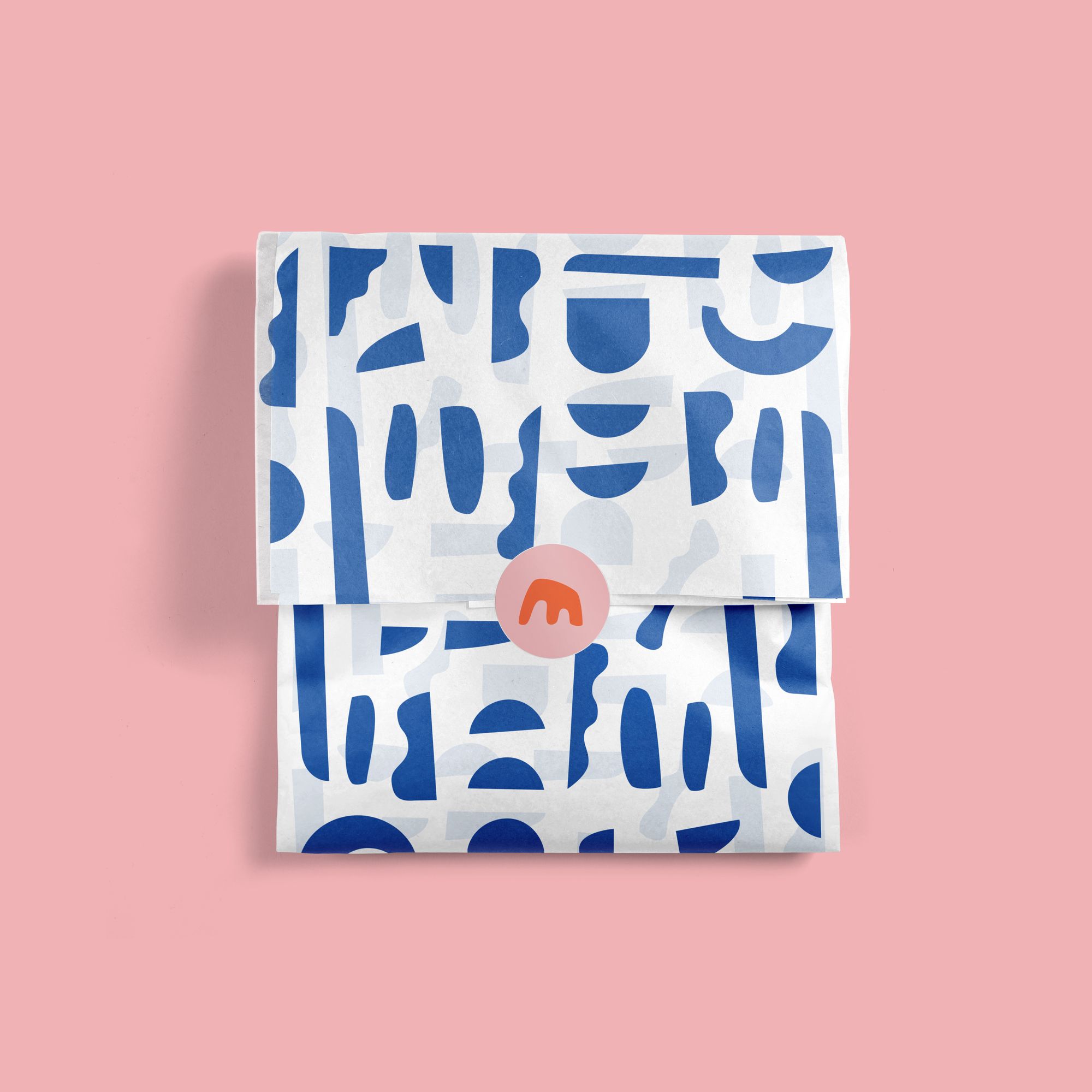 Matching Tree Apparel: Ethically Made Clothing for You and Your Family
"I want to show the world that manufactured goods can come from sustainable sources, without costs to human liberty," Tracey Szynkaruk, founder of Matching Tree Apparel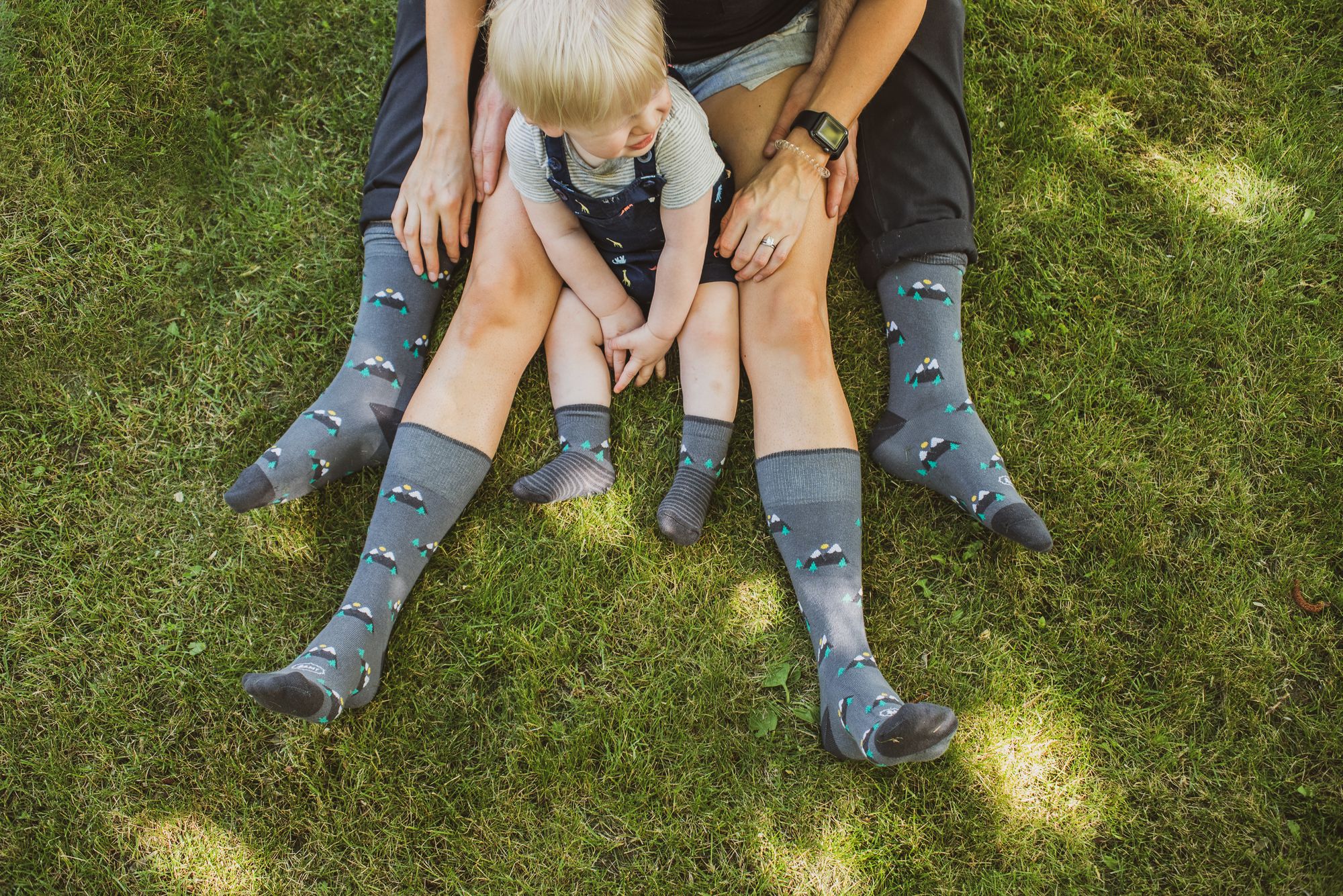 skillings: Responsible Fashion
"Shop small , sustainable & with your heart.," Marnie Skillings, Founder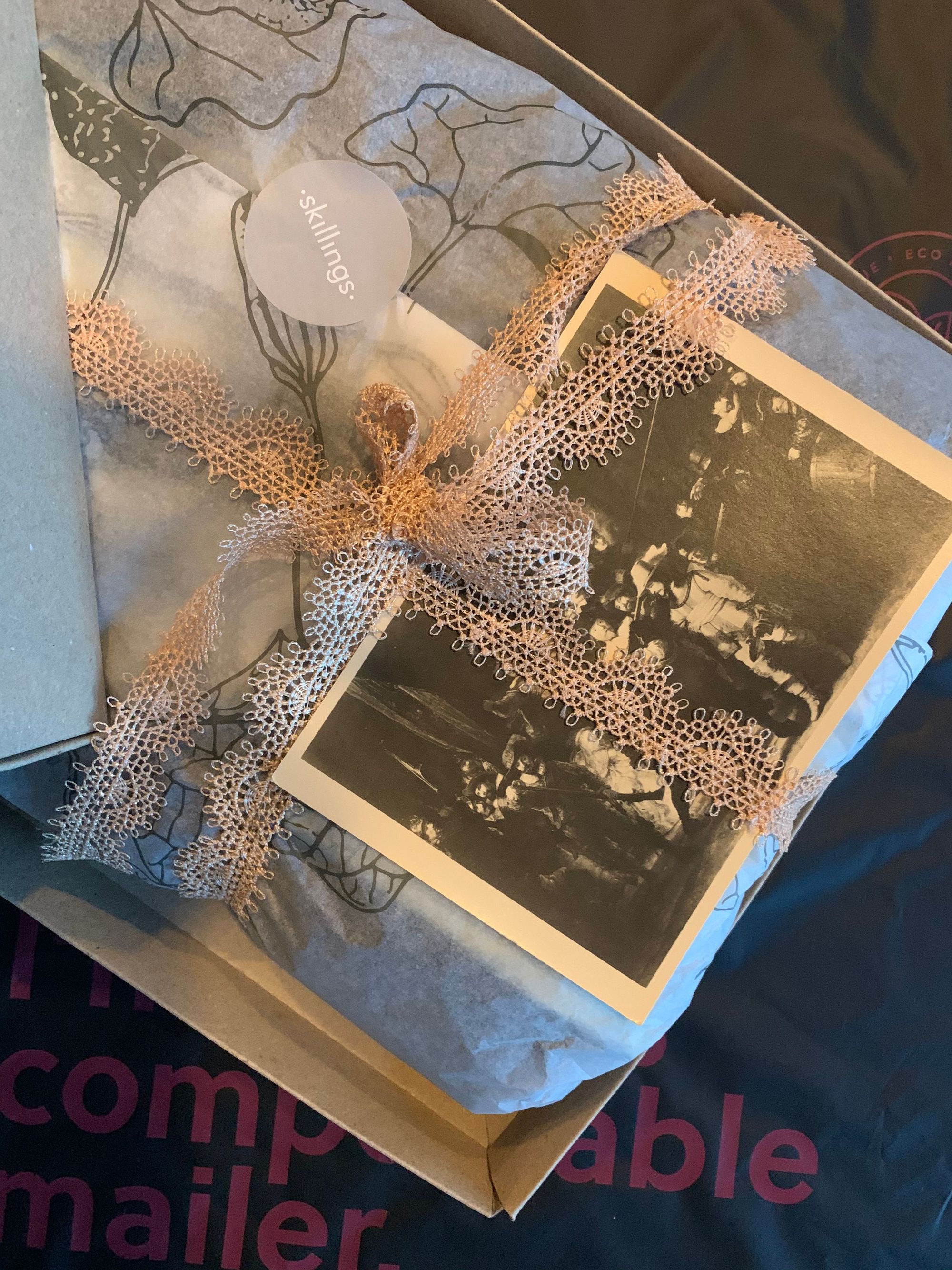 Creatives: Lauren Martin x Eat.Me.Do
"To me, visual storytelling is best when you can capture a feeling without spelling it out," Lauren Martin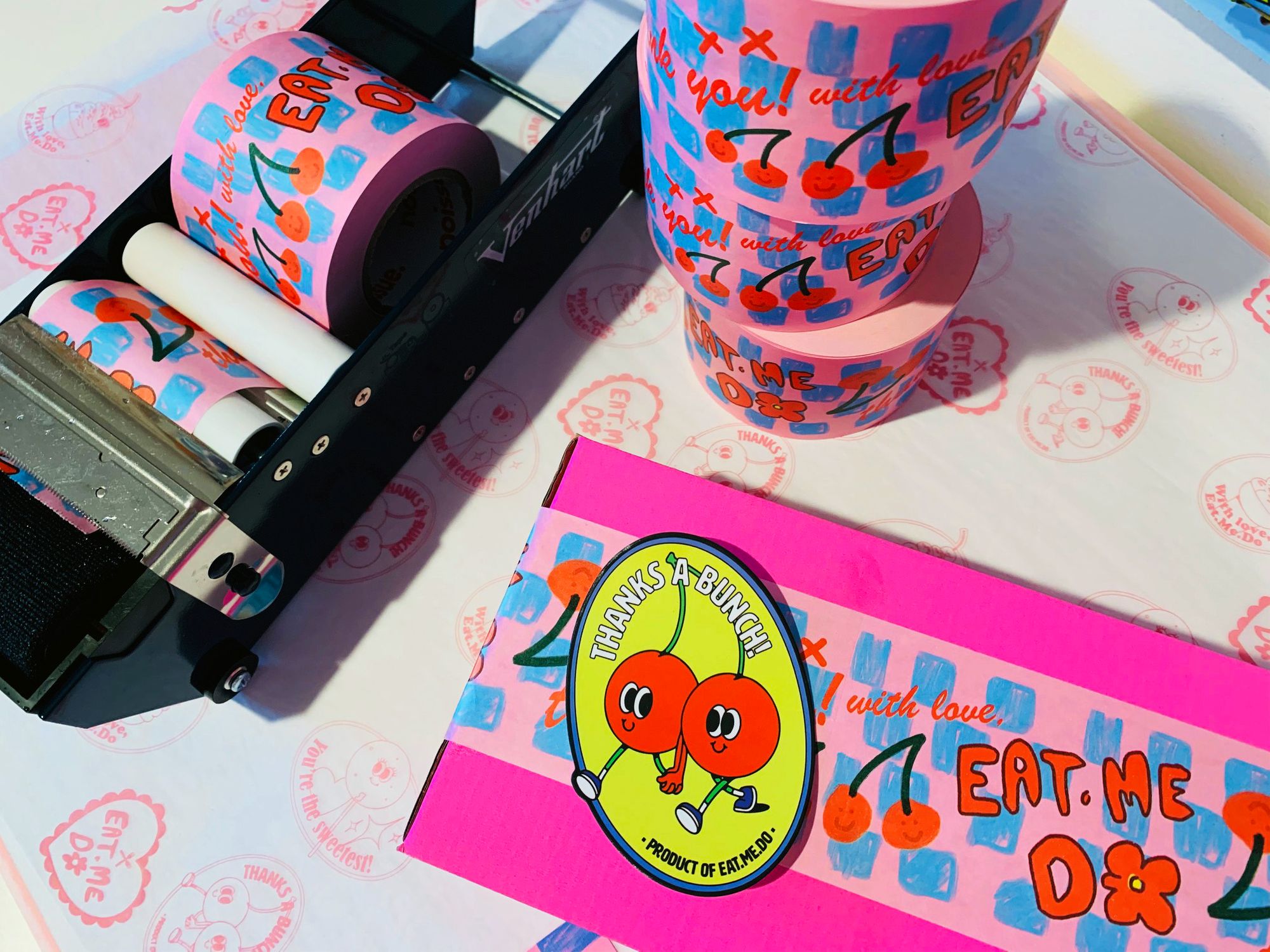 Here to Make a Statement: Passion Parade Co.
"Always remember why you started and while it's advisable to keep pace with steady momentum, don't forget to give yourself a break and get your well-deserved rest. It's a marathon, not a race," Leah Chong, Founder of Passion Parade Co.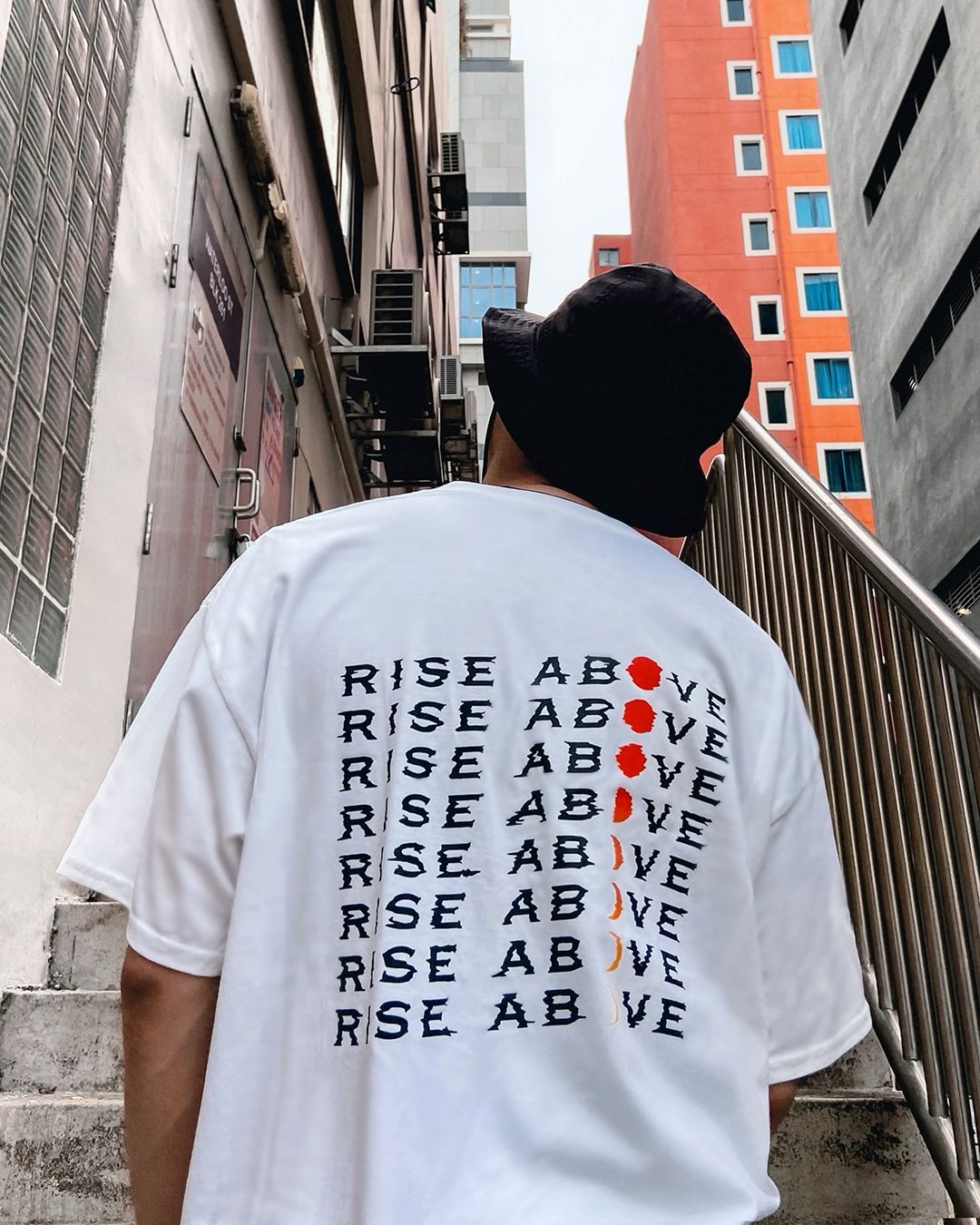 Hand-Painted & Sustainable Wooden Jewelry with Rylee & Ink
"I've been lucky enough to see how art can make people smile, how fashion can make you more confident, and that's my goal with Rylee & Ink," Rylee Postulo Founder of Rylee and Ink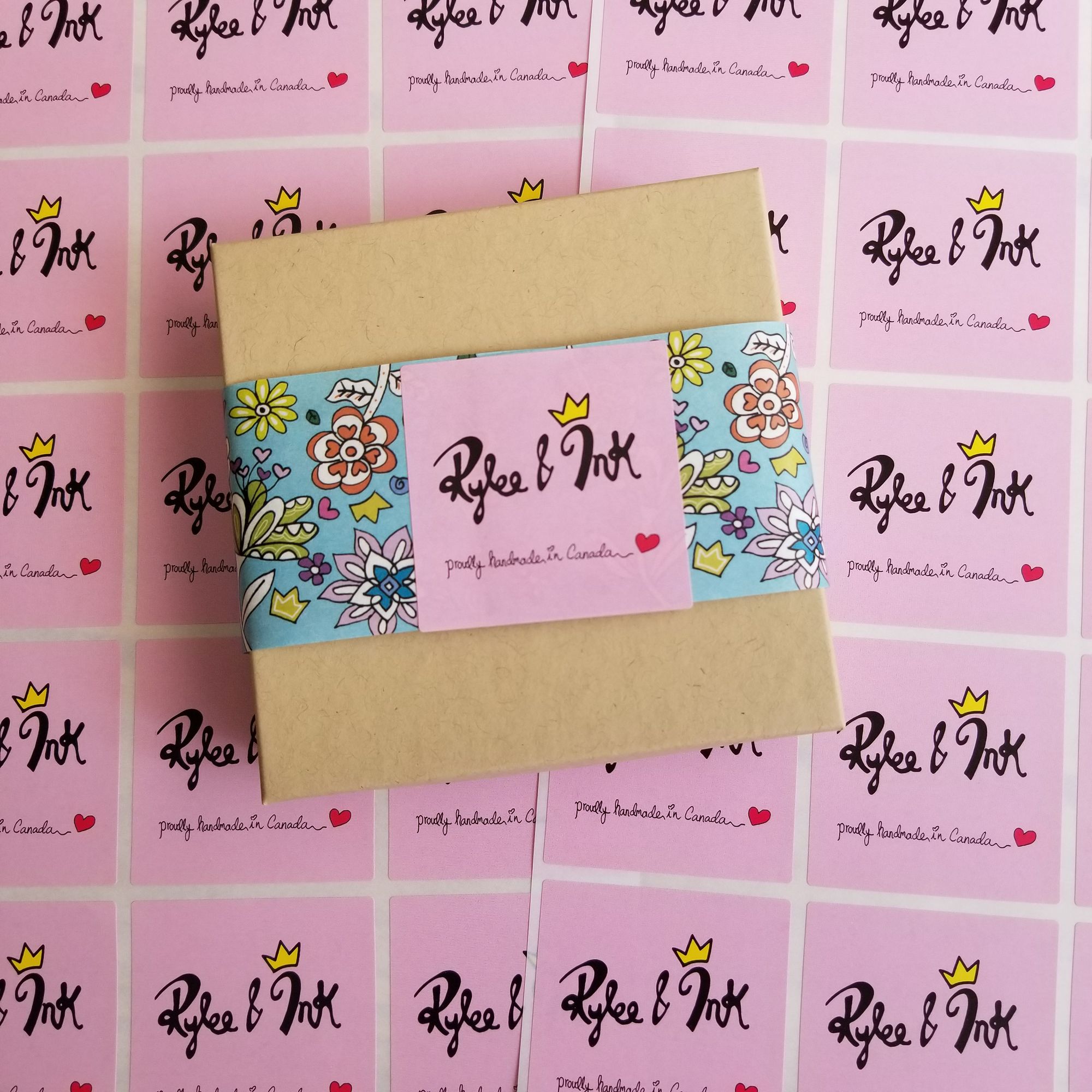 Peggy and Finn: Unique & Eco-Friendly Accessories for the Modern Gentleman
"Take everyday as it comes, lean on your friends and family. People love to help and support your passion," Steph Parsons of Peggy and Finn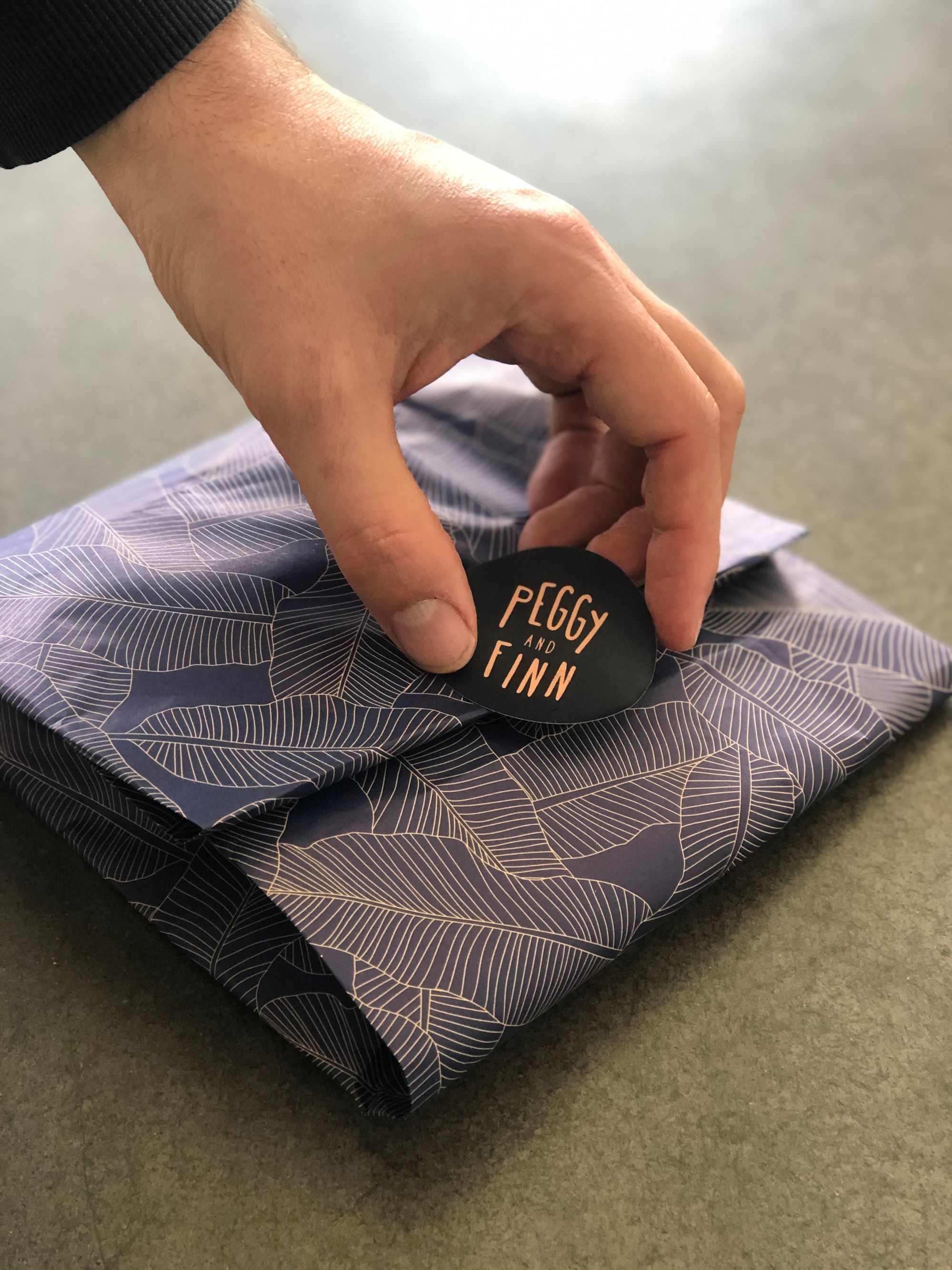 @concreteco_
Even a simple act like switching to noissue Mailers can help everyone live a more single-use-plastic-free life. Our mailers are reusable! 😊🍃 Love this perfectly packed noissue mailer with a branded noissue sticker by @concreteco_! 💖💖💖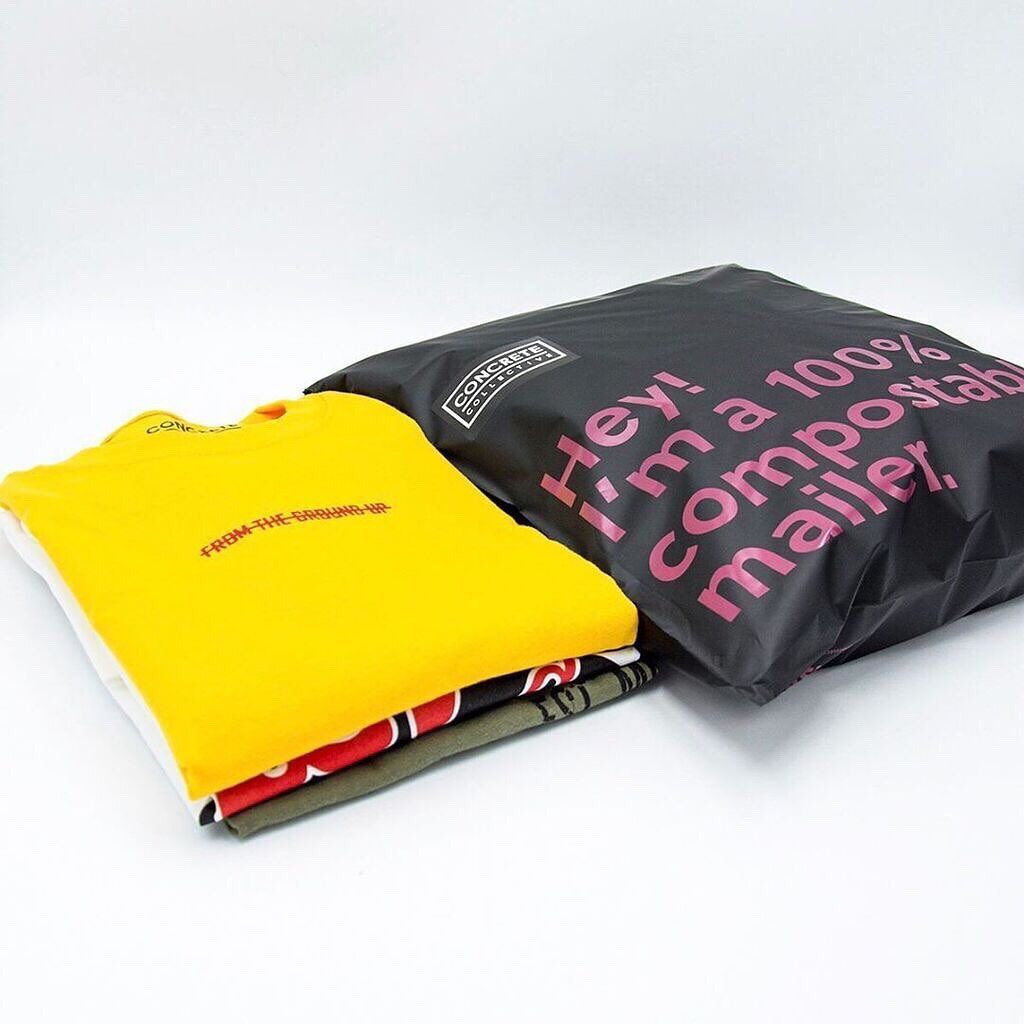 Salomé: Ethically Produced Swimwear by Women for Women
"Empowering women is incredibly important to me; not only by choosing to work with women, but also by promoting body positivity," Sheyla De los Santos, Founder of Salomé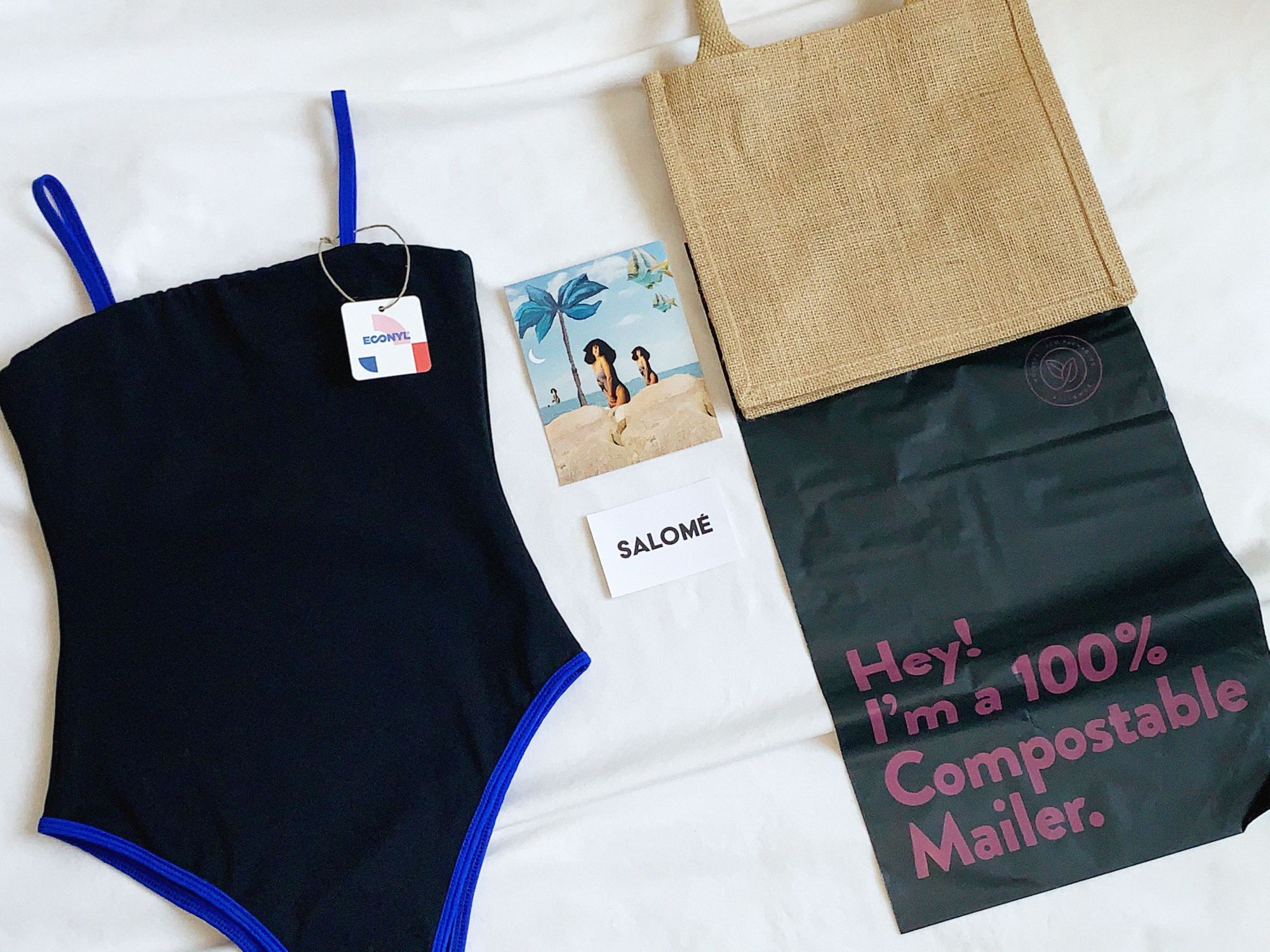 How to weave sustainability through your fashion brand
There are other aspects of a fashion brand's sustainability journey besides supply chain and packaging. Our partners at SupplyCompass break down how to make sure your impact is light, post-purchase.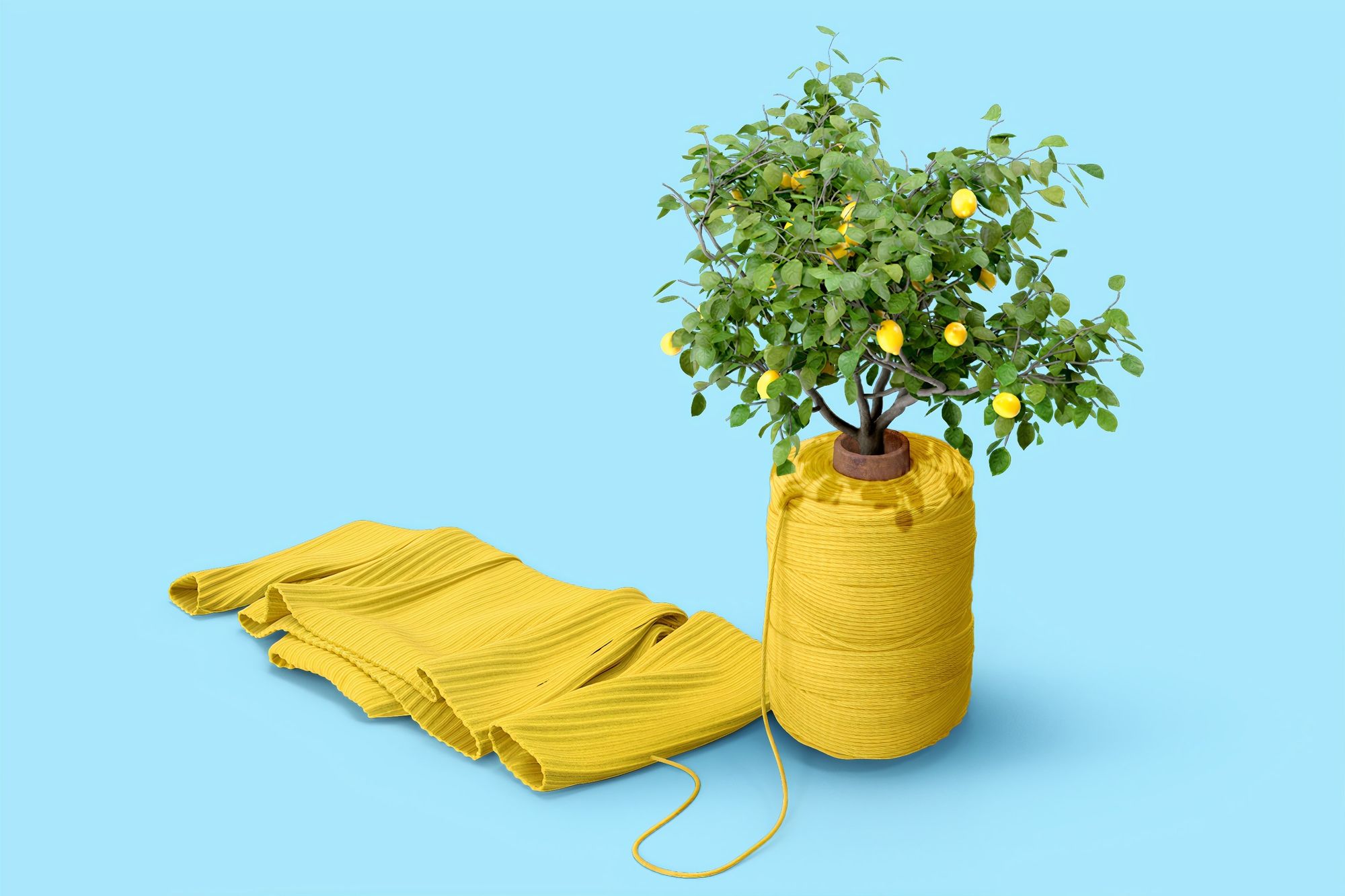 @taluna__
We are proud of these brands who made the #SwitchWithNoissue! 🤗 We appreciate their commitment to more sustainable packaging materials like these noissue Stickers. 🍃🍃🍃 Happy vibes from @taluna__ and we love the Sticker color! ✨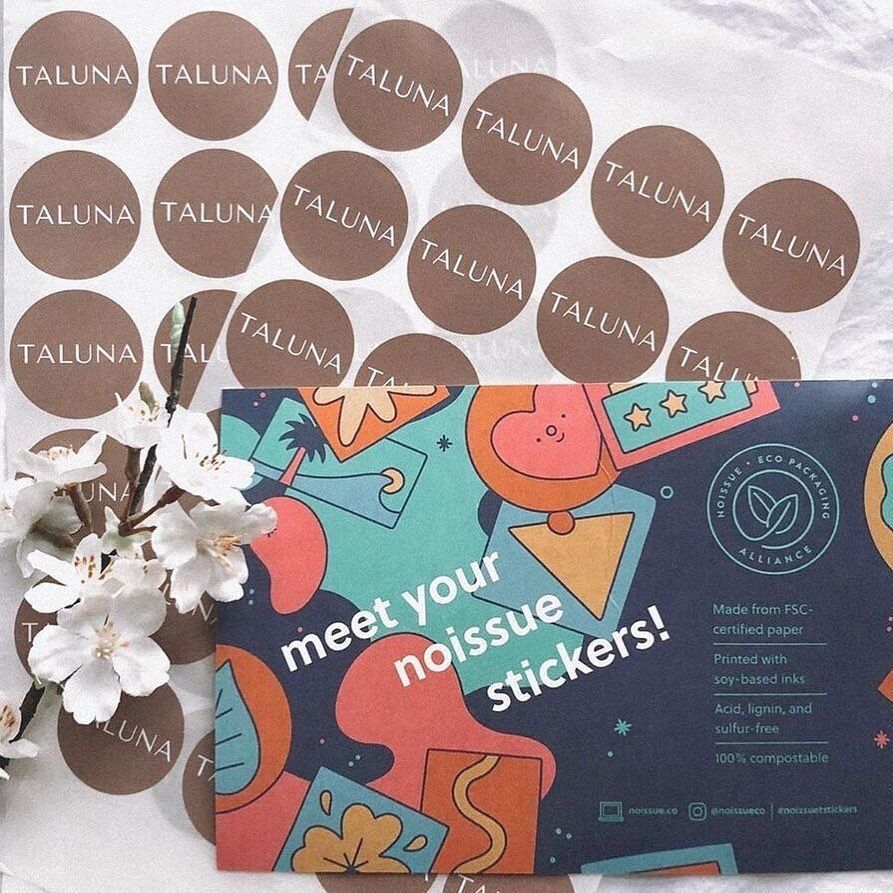 A Taste of Nostalgia with Eat.Me.Do
"There is always going to be hurdles along the way, but as long as you enjoy and believe in what you do, people will too," Lara Ivachev, Founder of Eat.Me.Do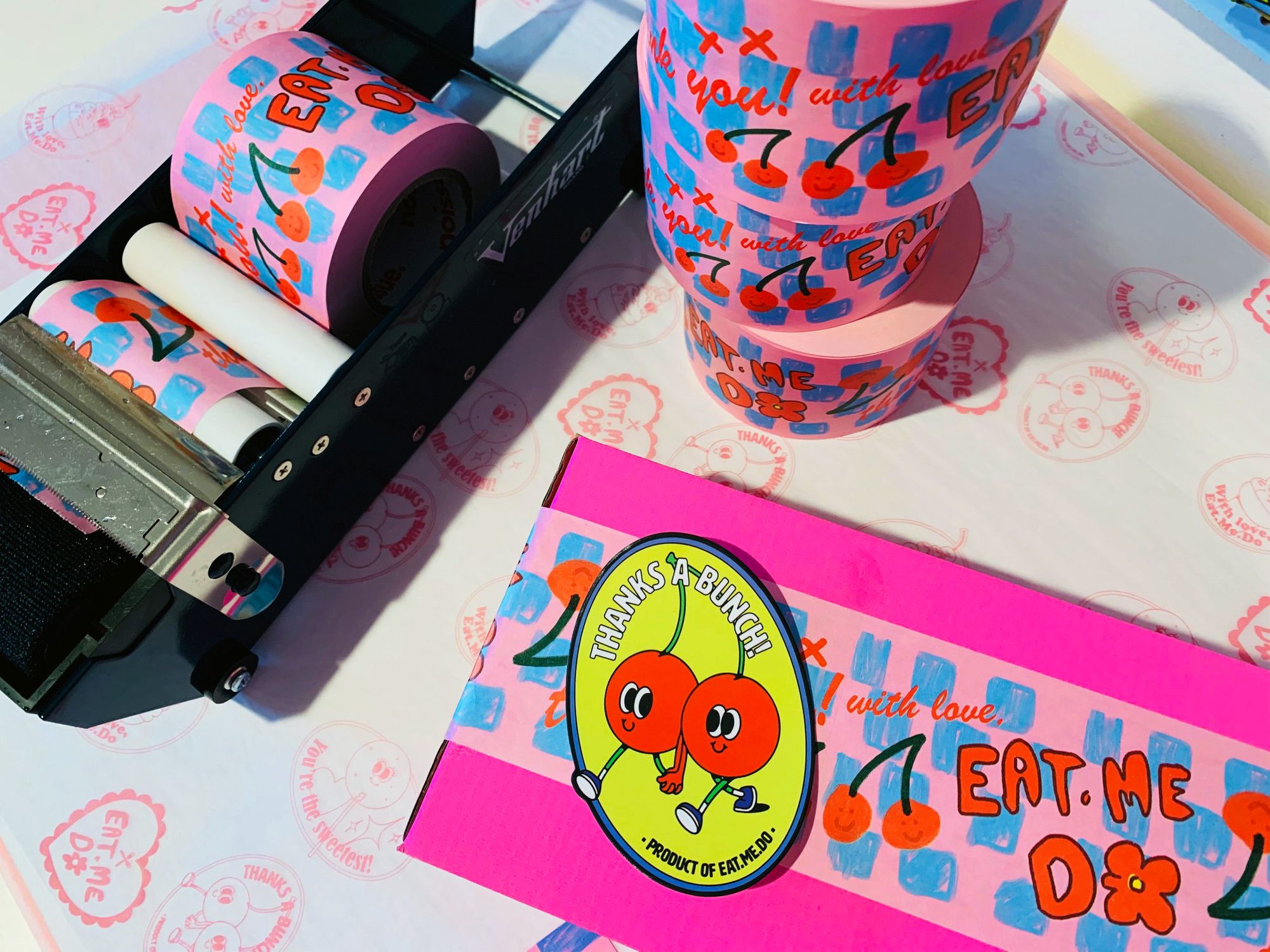 @mexas.co
The noissue compostable mailers come with 2 adhesive strips so you can reuse them. 🍃🍃 It is also durable, waterproof, and writeable. 💧 So glad to see @mexas.co make the #SwitchwithNoissue 🙌🙌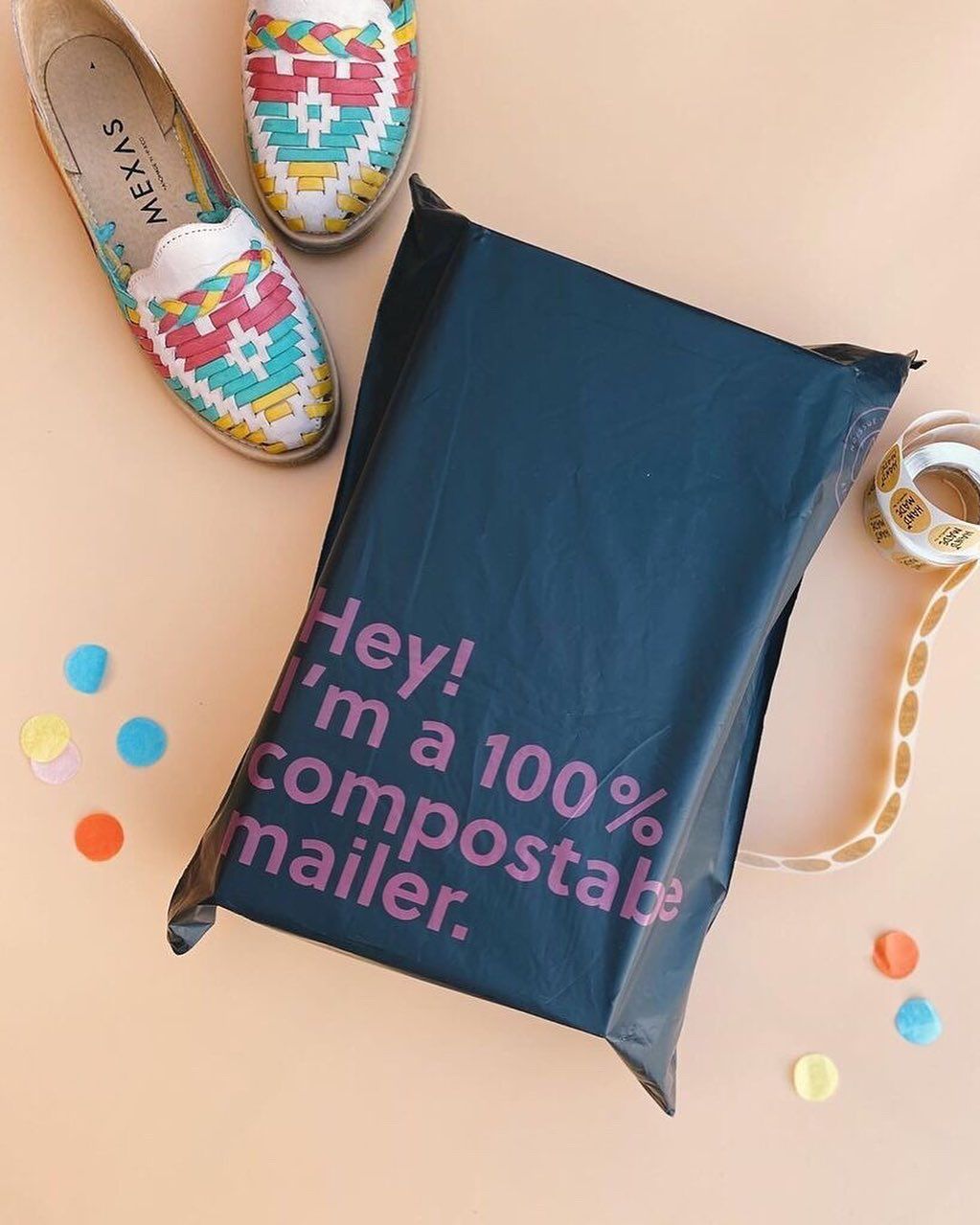 Elegant Packaging for an Inspiring Brand with Lucuma Boutique
"I started Lucuma Boutique with the hope of inspiring women to also feel that confidence. I believe self-care plays a huge role in a woman's confidence," Sofia Rocca, Founder of Lucuma Boutique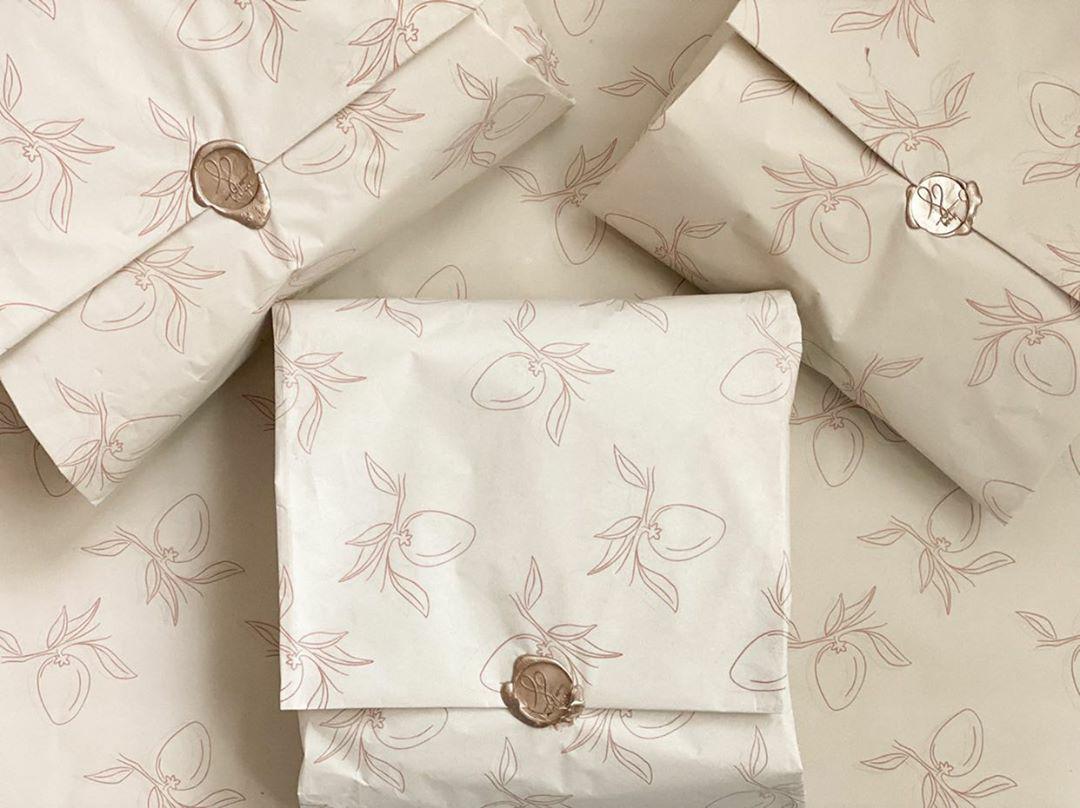 @rendezvousthelabel
@rendezvousthelabel shipping in noissue's 100% compostable mailer! Home and commercially compostable, our mailers are certified to break down in 90-180 days! Start shipping more sustainably. 🍃🍃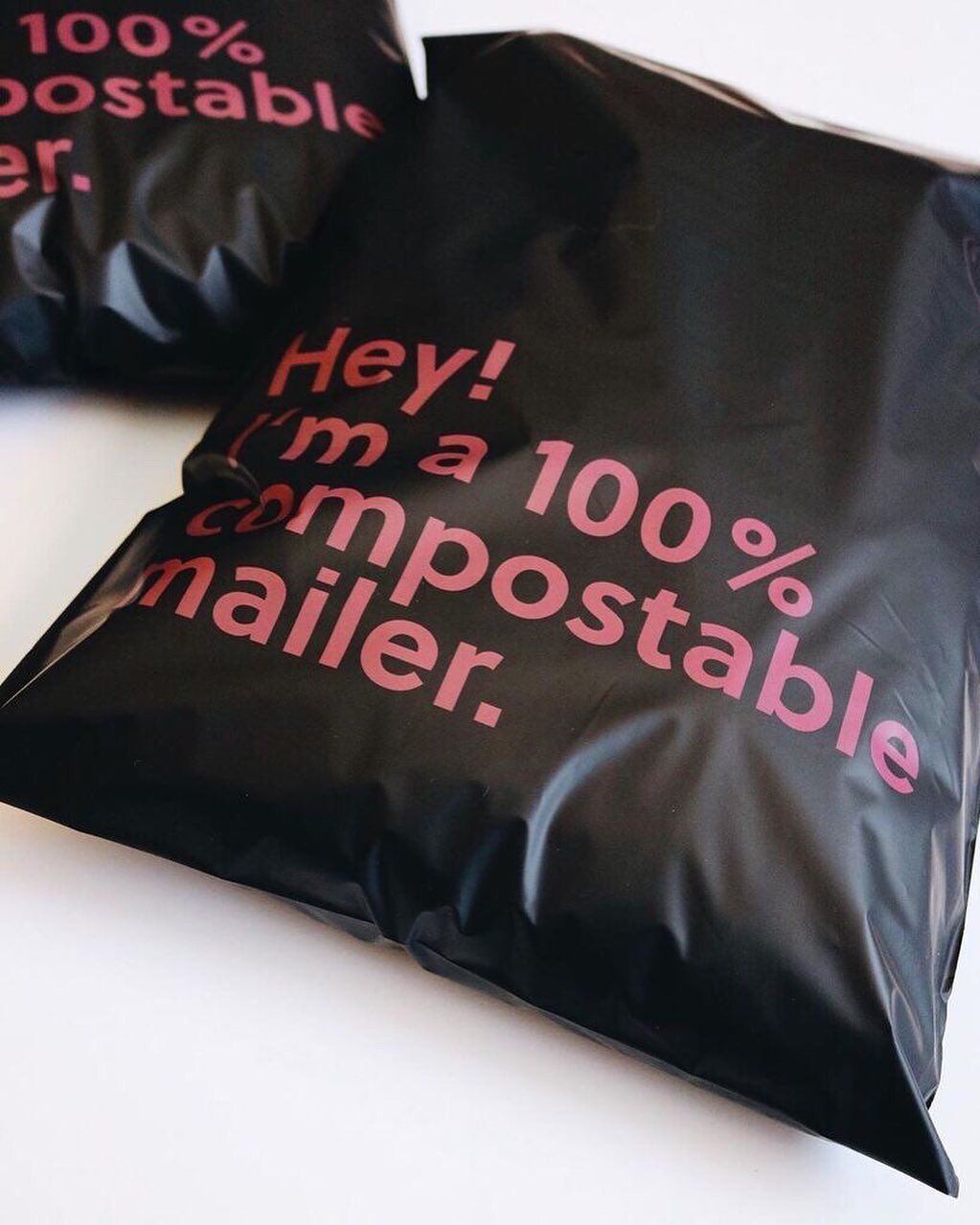 Creatives: Ami DeMelo x Lucuma Boutique
"I'm content with a more location-independent lifestyle now and focusing on helping others achieve their business goals (especially in the early days, as start-up life inspires me) through cohesive visual identity," Ami DeMelo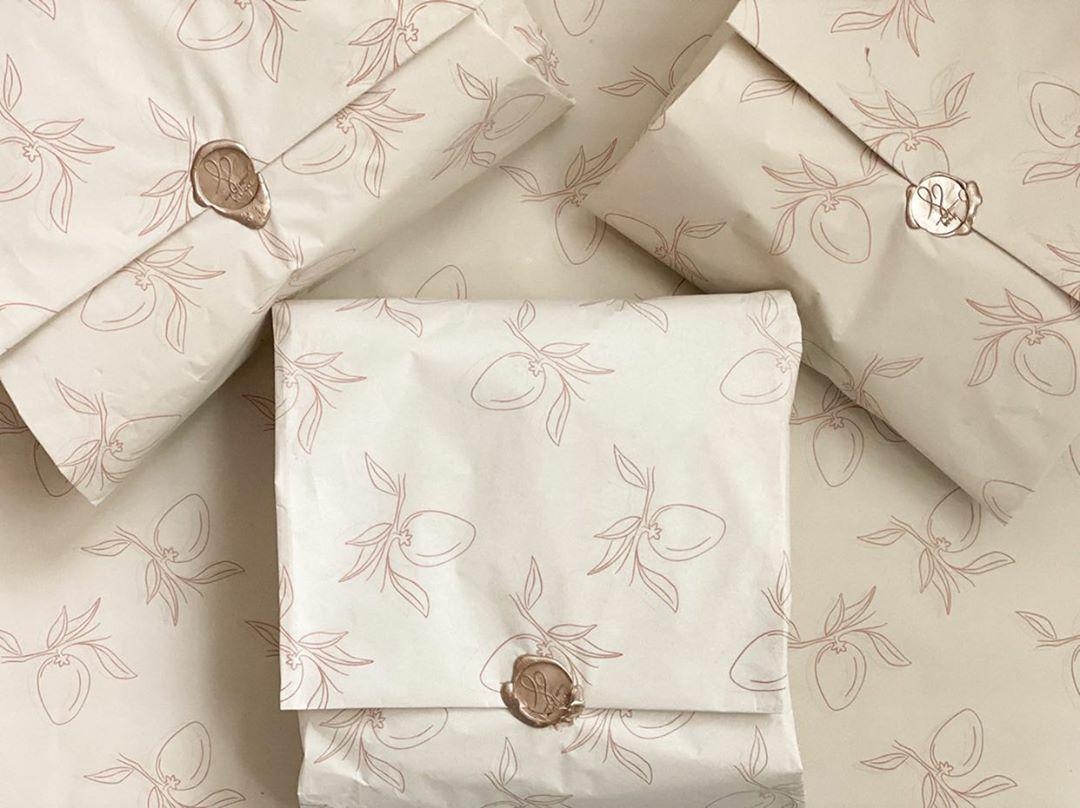 Fyoocher: Changing the Future of Fashion
"We as consumers can change the industry with every purchase, however it's the people making the clothes that need to make the change first," Jamie Dawes, Owner of Fyoocher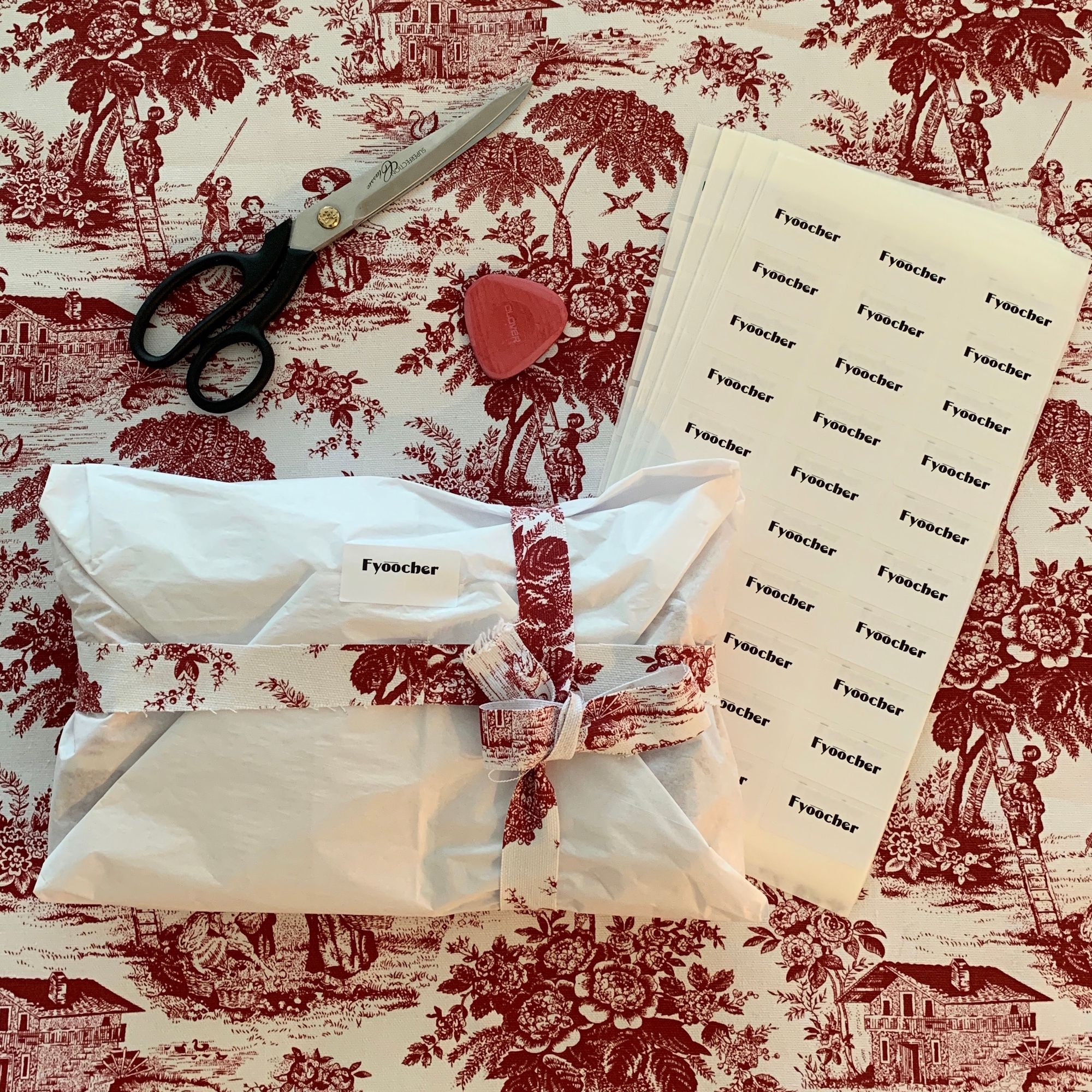 @l.o.m_fashion
We love the repeating logo design by @l.o.m_fashion 😍😍 Their colorful scrunchies are all wrapped up in noissue custom Tissues. ✨✨They also completed the look by stamping their logo inside the box! 📦🤩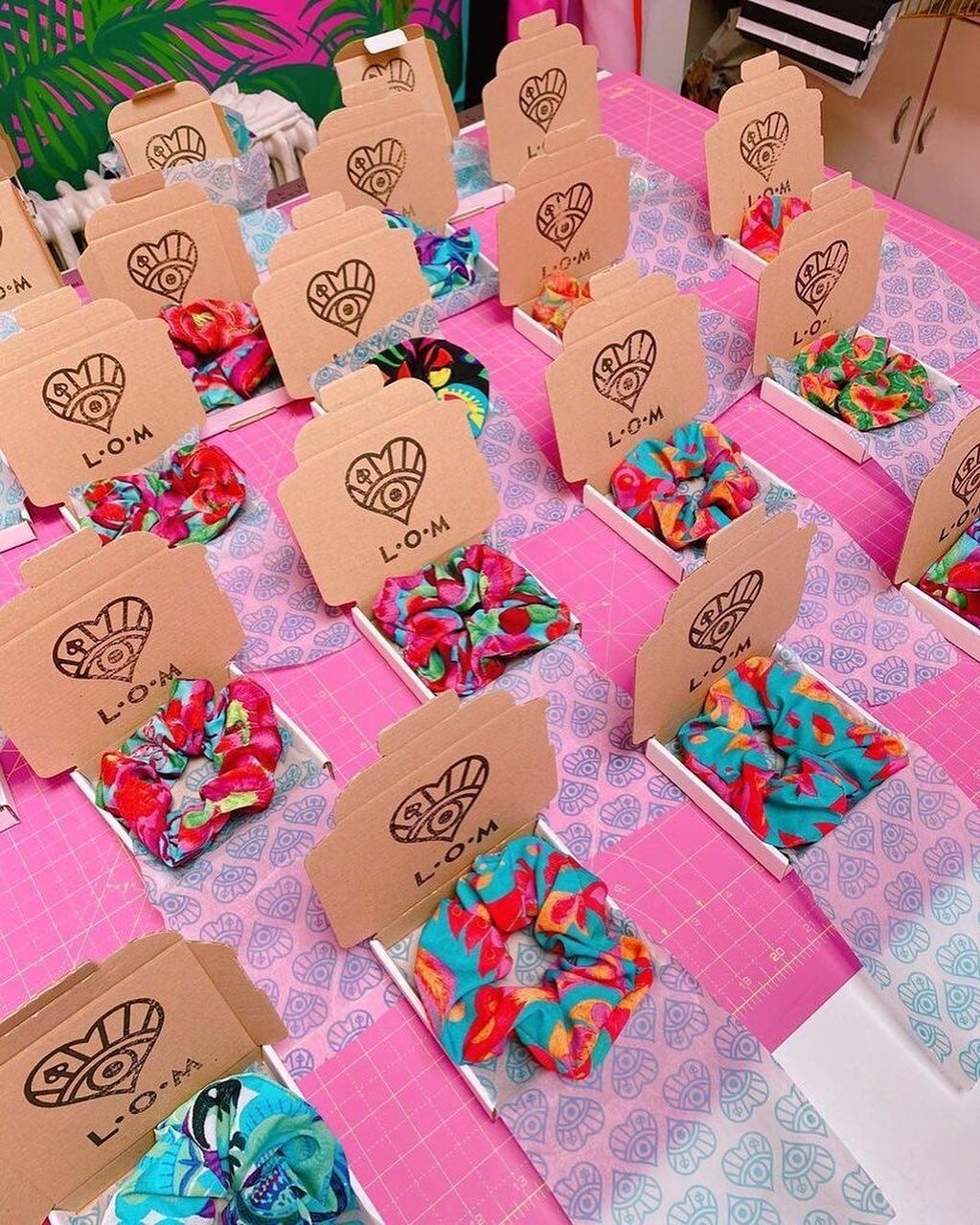 Playful Packaging for Custom-made Kids Bags with jude&moo
"Don't wait until everything is perfect, there is always room to make change. It's just important to get out there and give it a go, if it's something you really want to do," Kate Saunders, founder of judeandmoo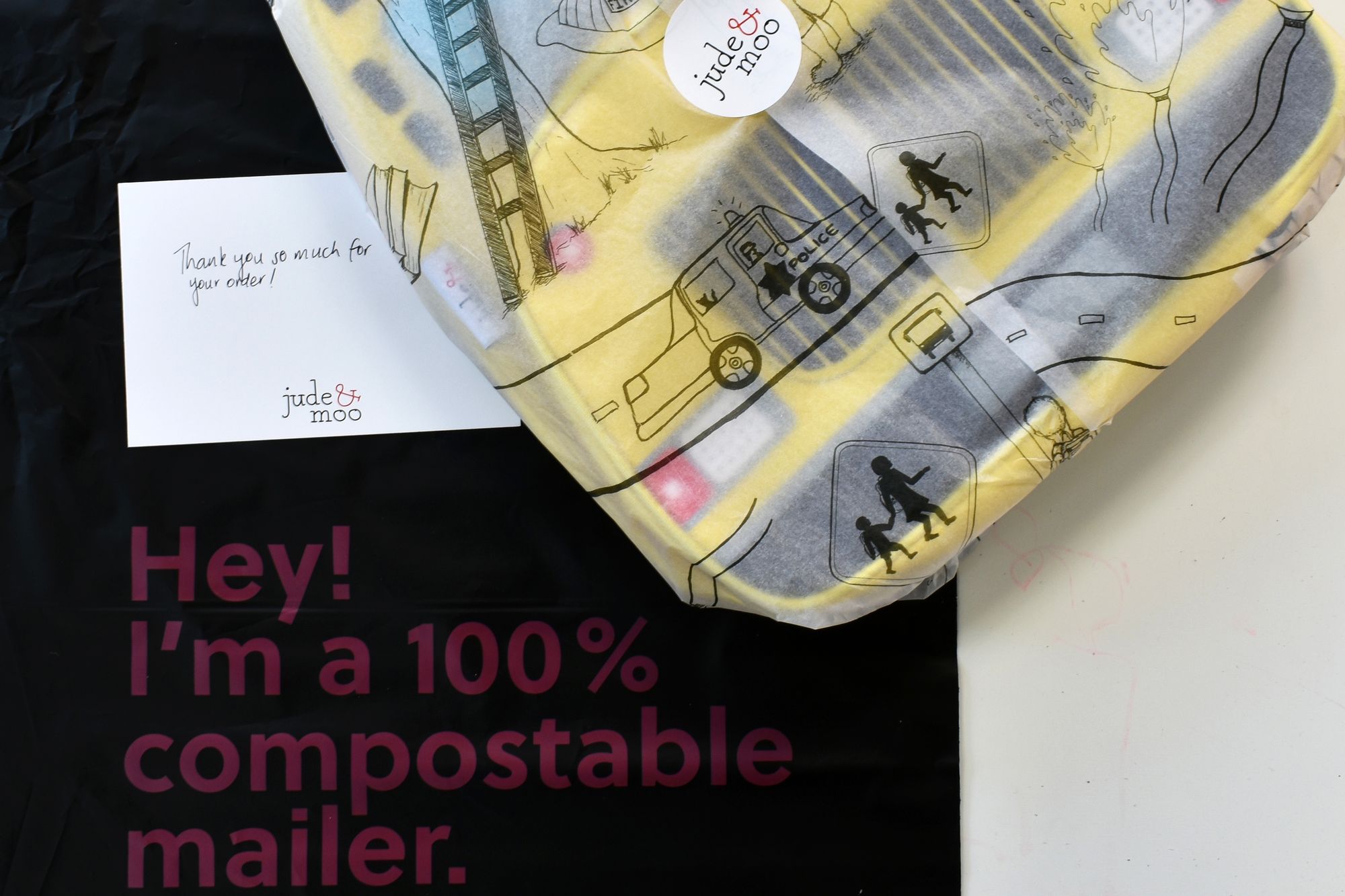 Weewoollies: Functional Wear for Adventurous Kids
"Our commitment to the environment has been at the core of our values from the very beginning," Cindy Finley, Founder and Creative Director of Weewoollies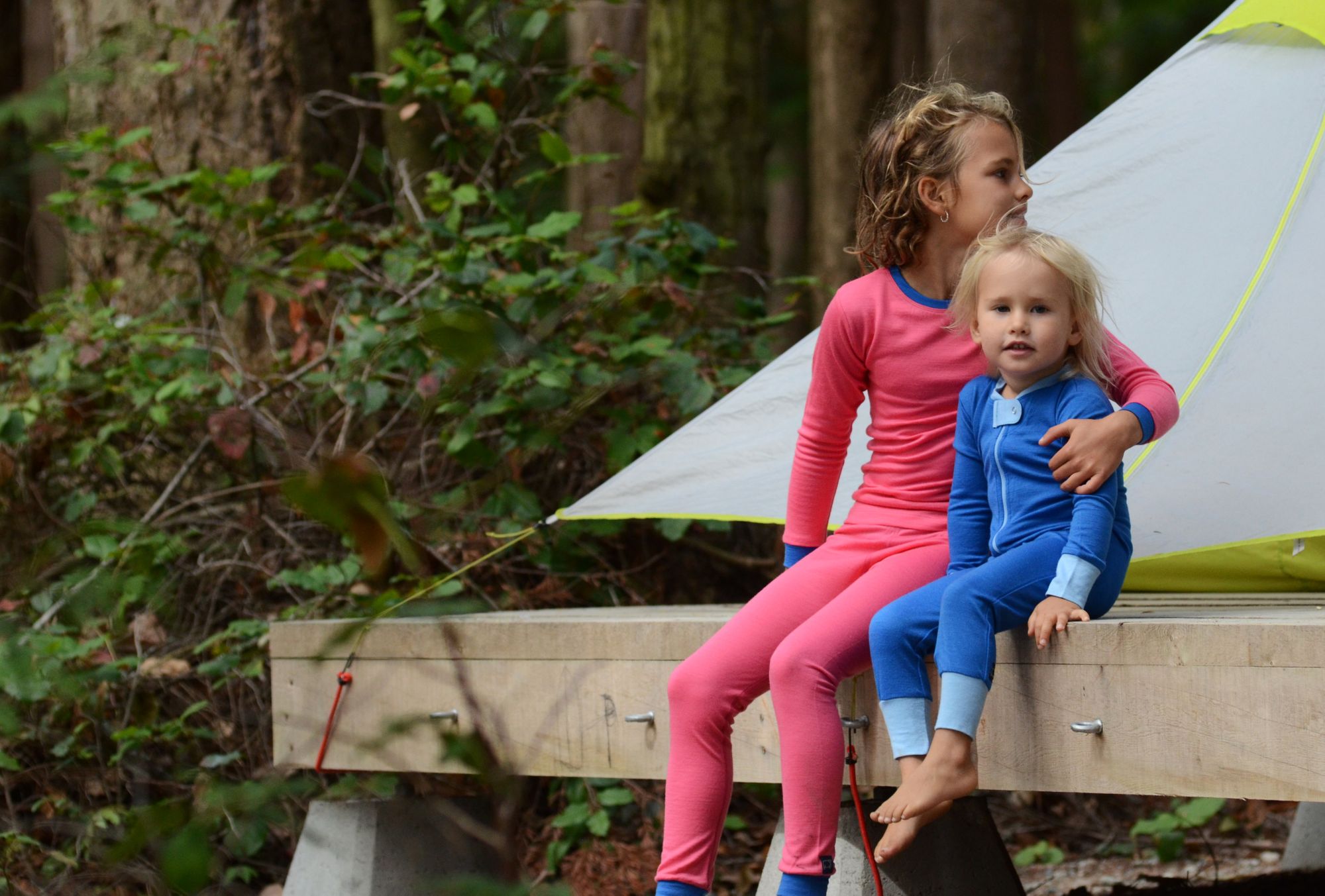 Creative ways to use a Stamp to brand your packaging
Stamps are a great way to add personality, branding, and important information to any package. They're an extremely versatile when it comes to branding, so we're sharing some creative ways you can use a stamp for your business.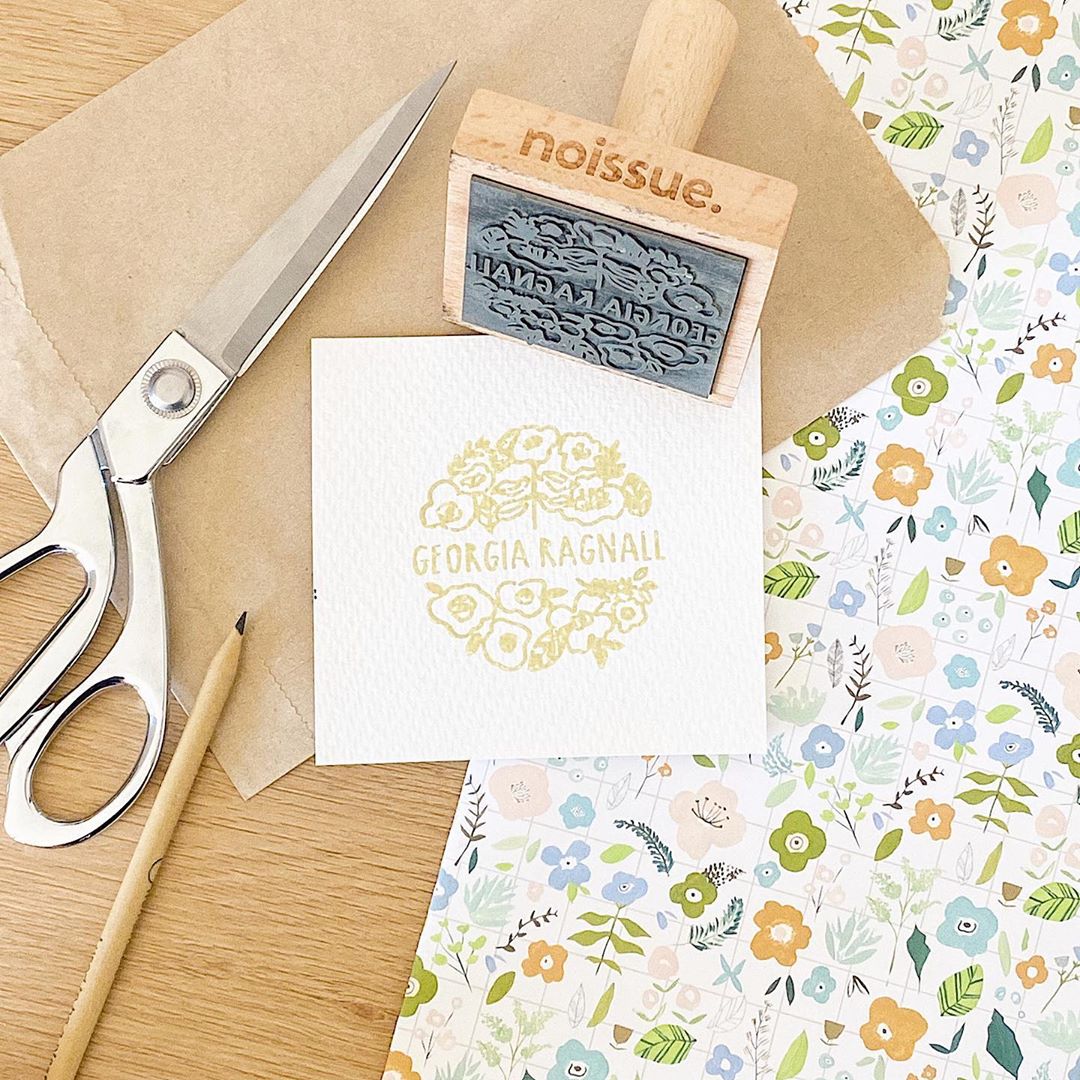 Sustainable Fashion with Points of Measure
"I've trusted noissue for years for my client's packaging so it just made sense to look there first for packaging for my own brand," Natalie Smith, CEO and Founder of Points of Measure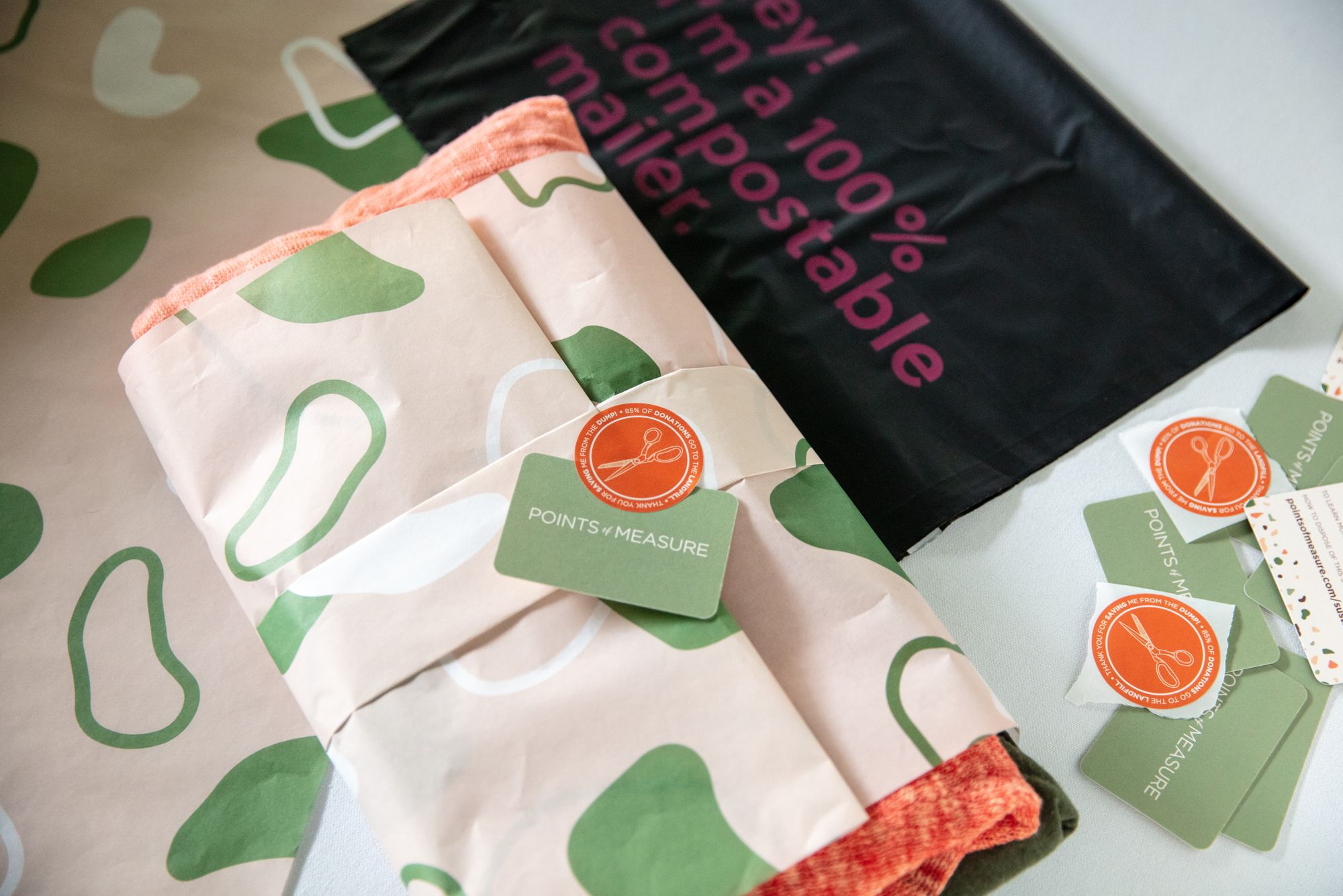 Sinipesa Swim: Love for Every Body Type, Love for The World
"...and that had me thinking: nature doesn't need us, but we need nature. We must do our best to take care of it before it's too late," Lucía Gómez, founder of Sinipesa Swim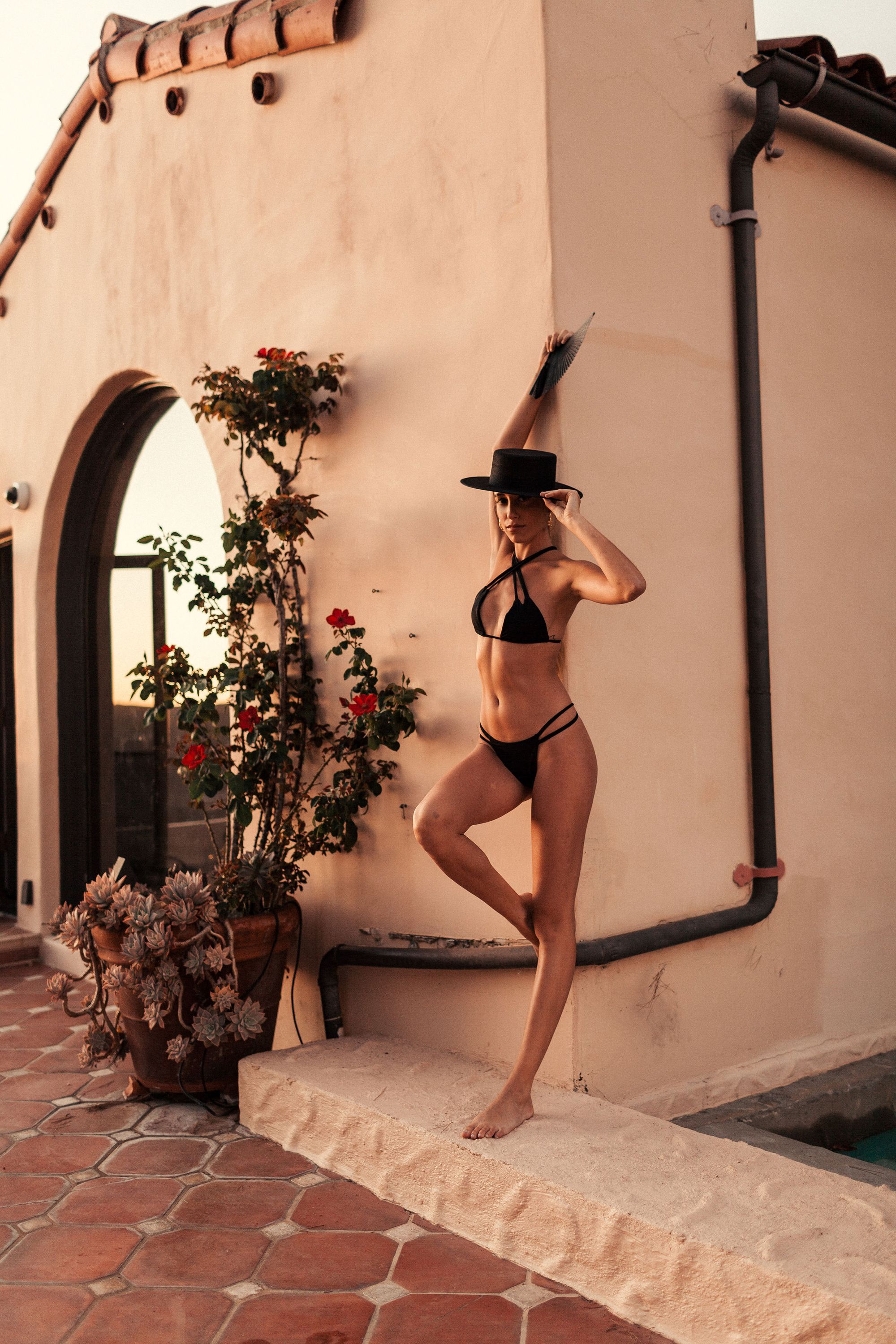 @roseryapparel
Custom stamps are a great way to put your brand on packaging, you can even use it to include important business information! 🎉🎉 noissue Stamps come with a soy-based ink pad too. 💡 @roseryapparel showcased her wooden 5 x 5cm Stamp in this lovely spread. 🌹🌹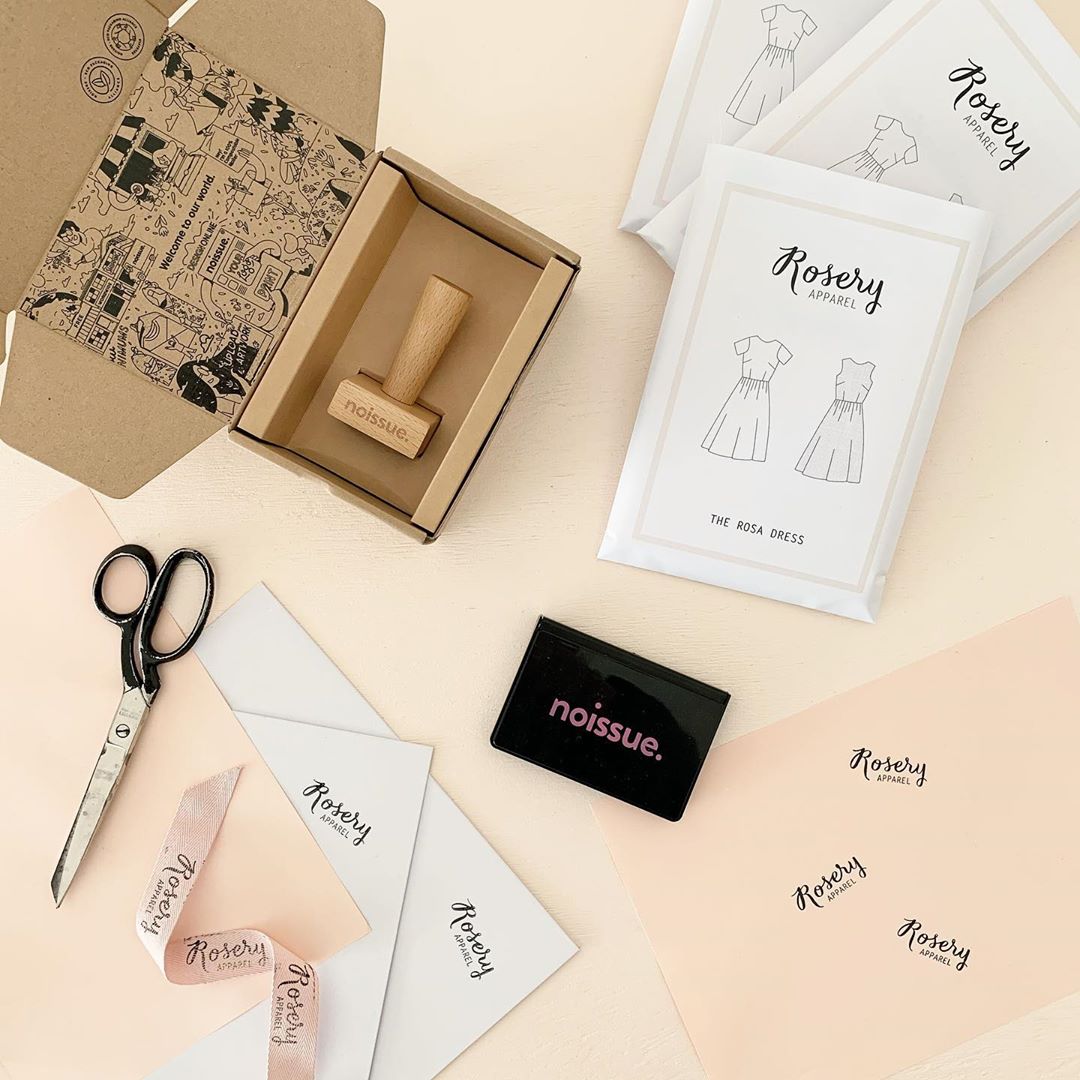 @lucumaboutique
The Lúcuma fruit - which looks like a cross between an avocado and a mango and originating from Peru inspired this stunning tissue design by @amidemelo and @lucumaboutique. 💡💡 Sealed with metallic wax for added shine. ✨✨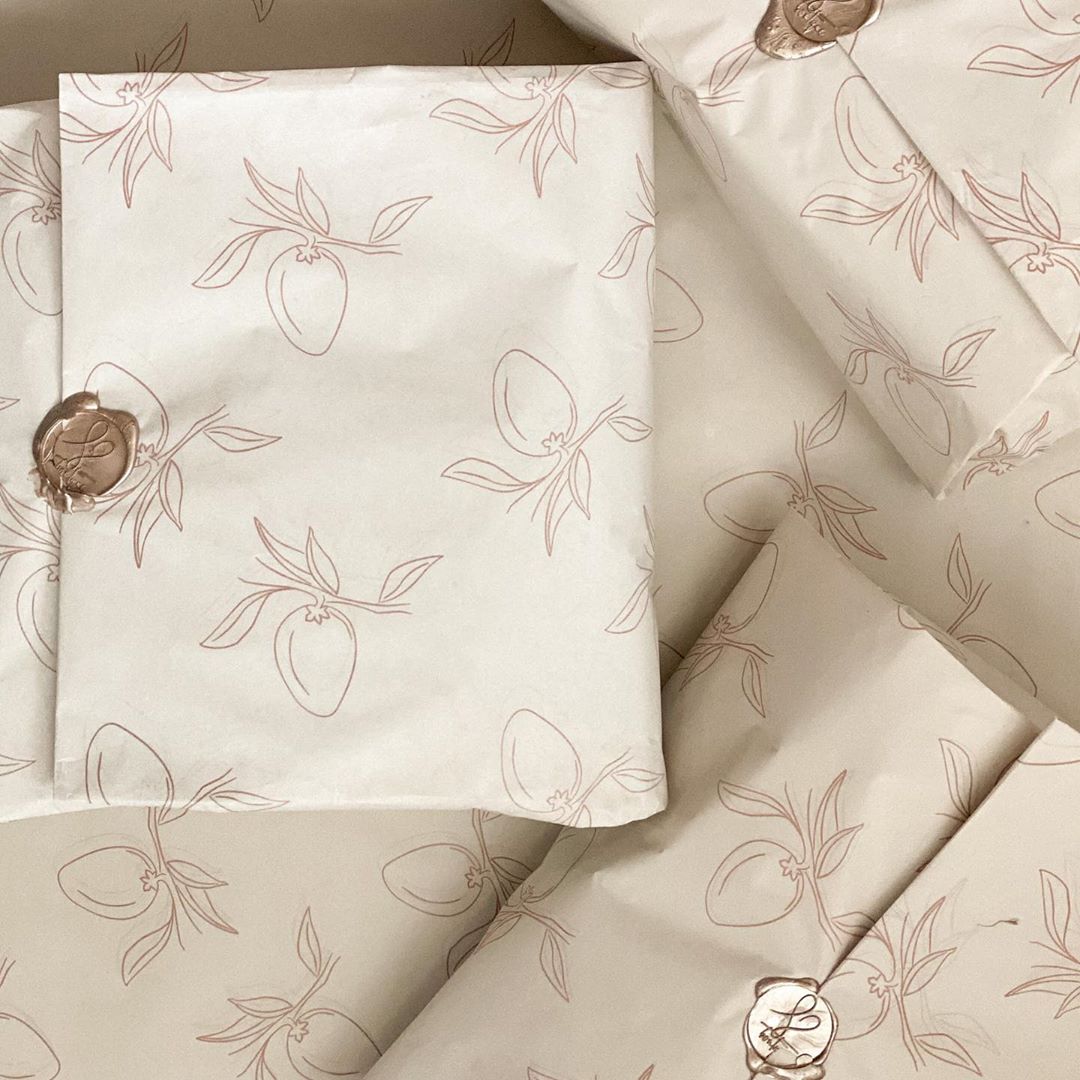 Five Ways To Streamline Your Fashion Supply Chain
The efficiency of your fashion supply chain matters - follow these 5 steps to ensure your sourcing is as streamlined as possible.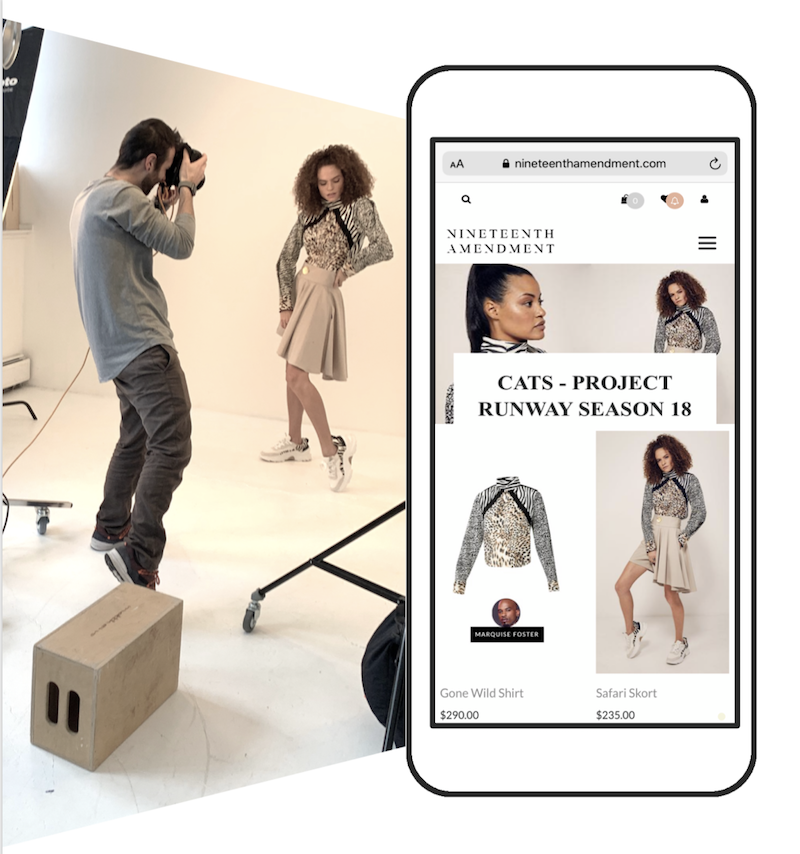 @roseryapparel
Another lovely color combo 🌸In @roseryapparel's latest Youtube video, she shows us how to create a design using the noissue online design tool, plus a sneakpeek on how she wraps her packages with this lovely noissue tissue design. 🤩🤩 So chic and simple! 🌹✨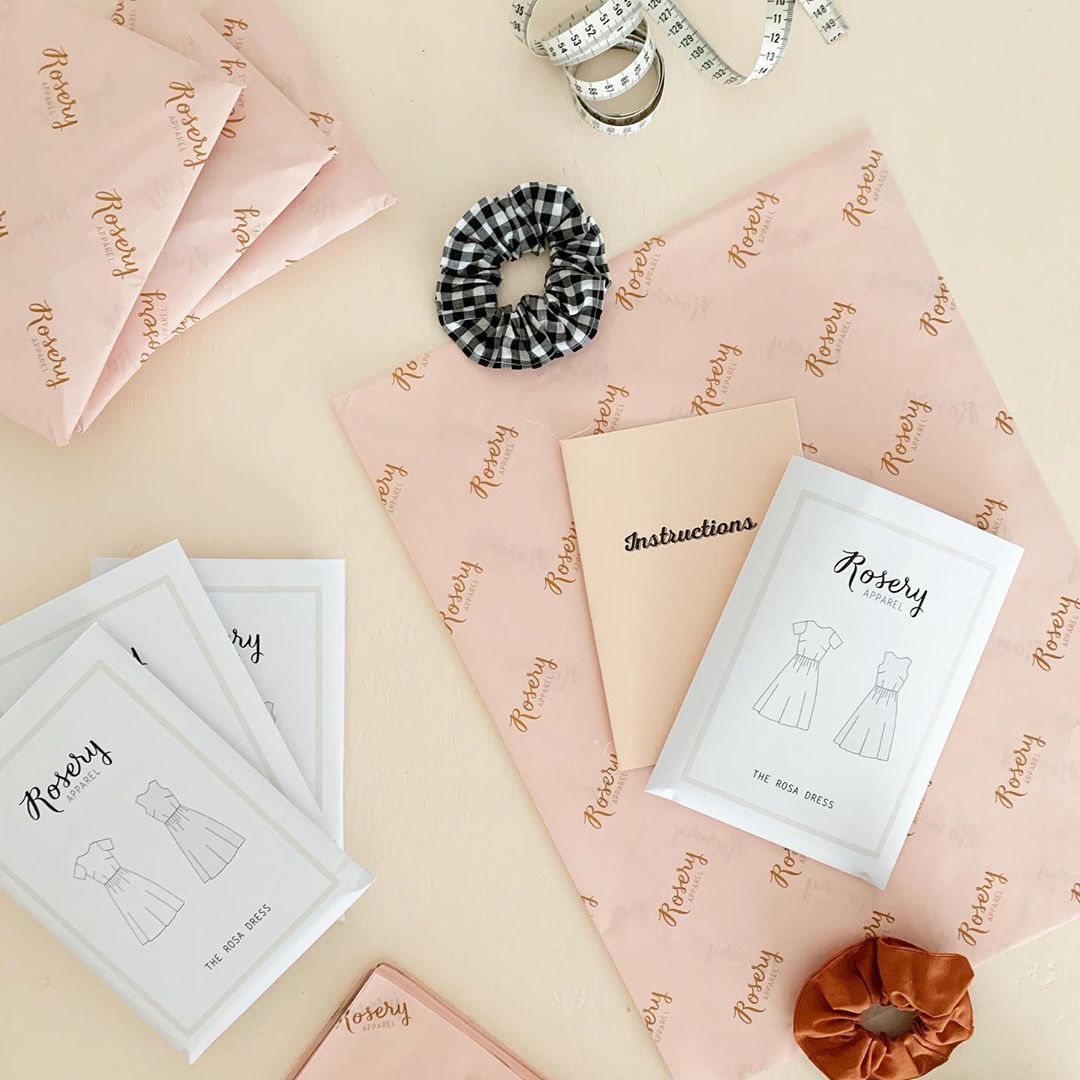 @nettlestudios
Ship out packages with the 100% compostable noissue mailers. These can be home composted and will disappear in 6 months. 🍃🍃 We love seeing busy mailing days like these by @nettlestudios 👍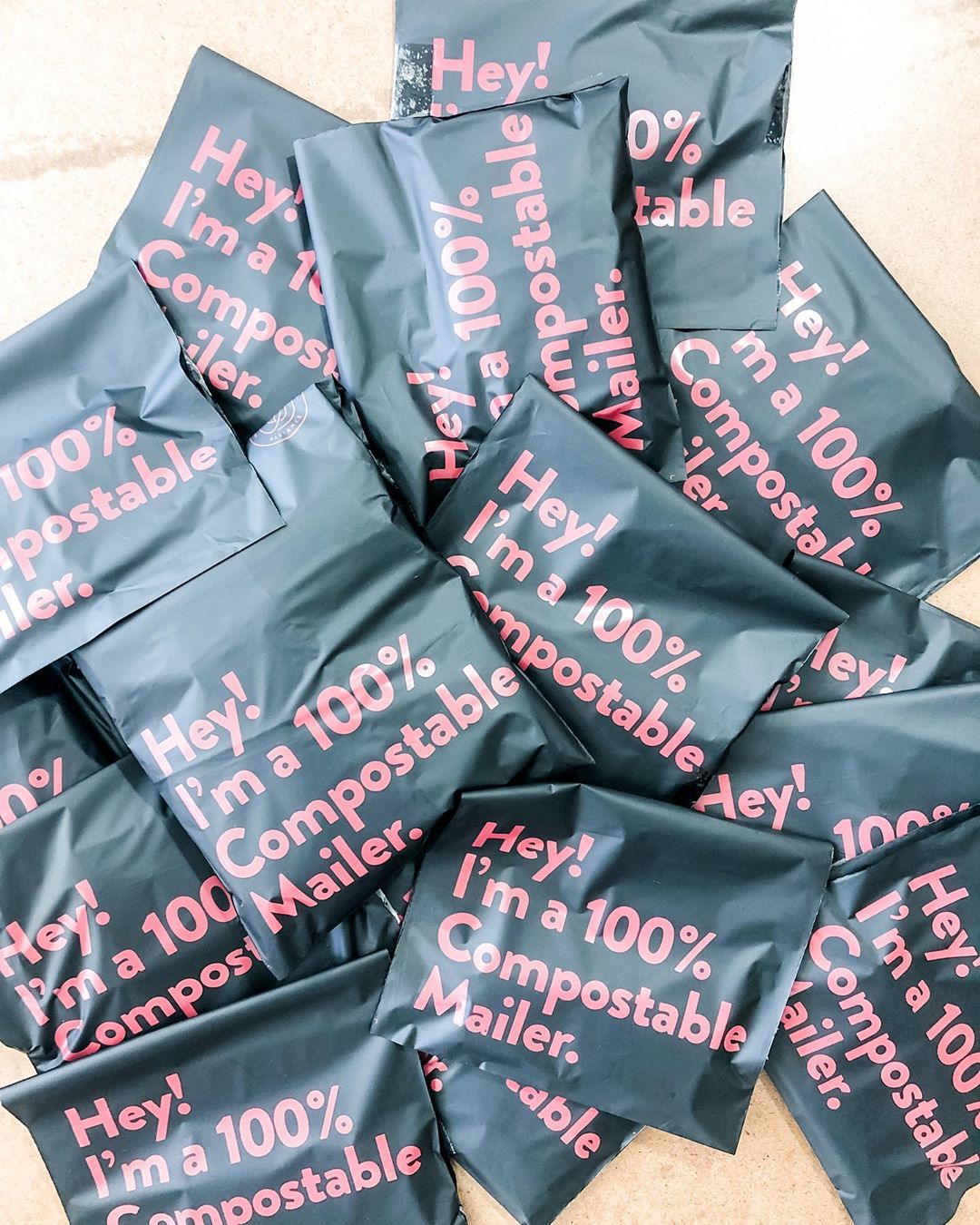 Slow & Seasonless Fashion with Alxndra Cook
"It shouldn't matter how long it takes to create something beautiful; so what if it isn't "in"? As they say, good things take time," Alxdra Cook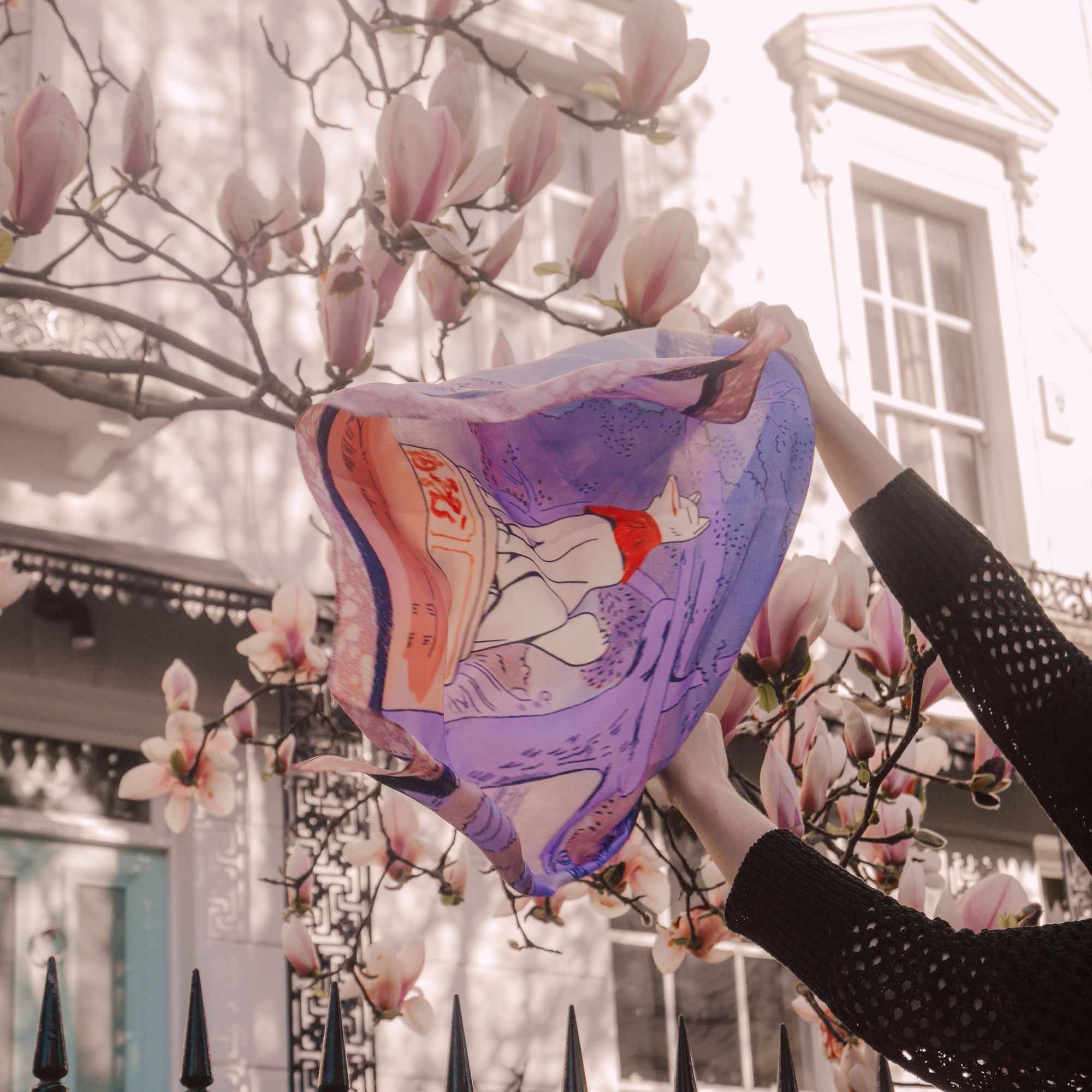 Art & Sarcasm with Miska Bags
"Miska Bags means thinking outside of the box, expressing my voice, fighting single-use plastic, learning about myself, connecting with other creative people and so much more." Miška, Founder of Miska Bags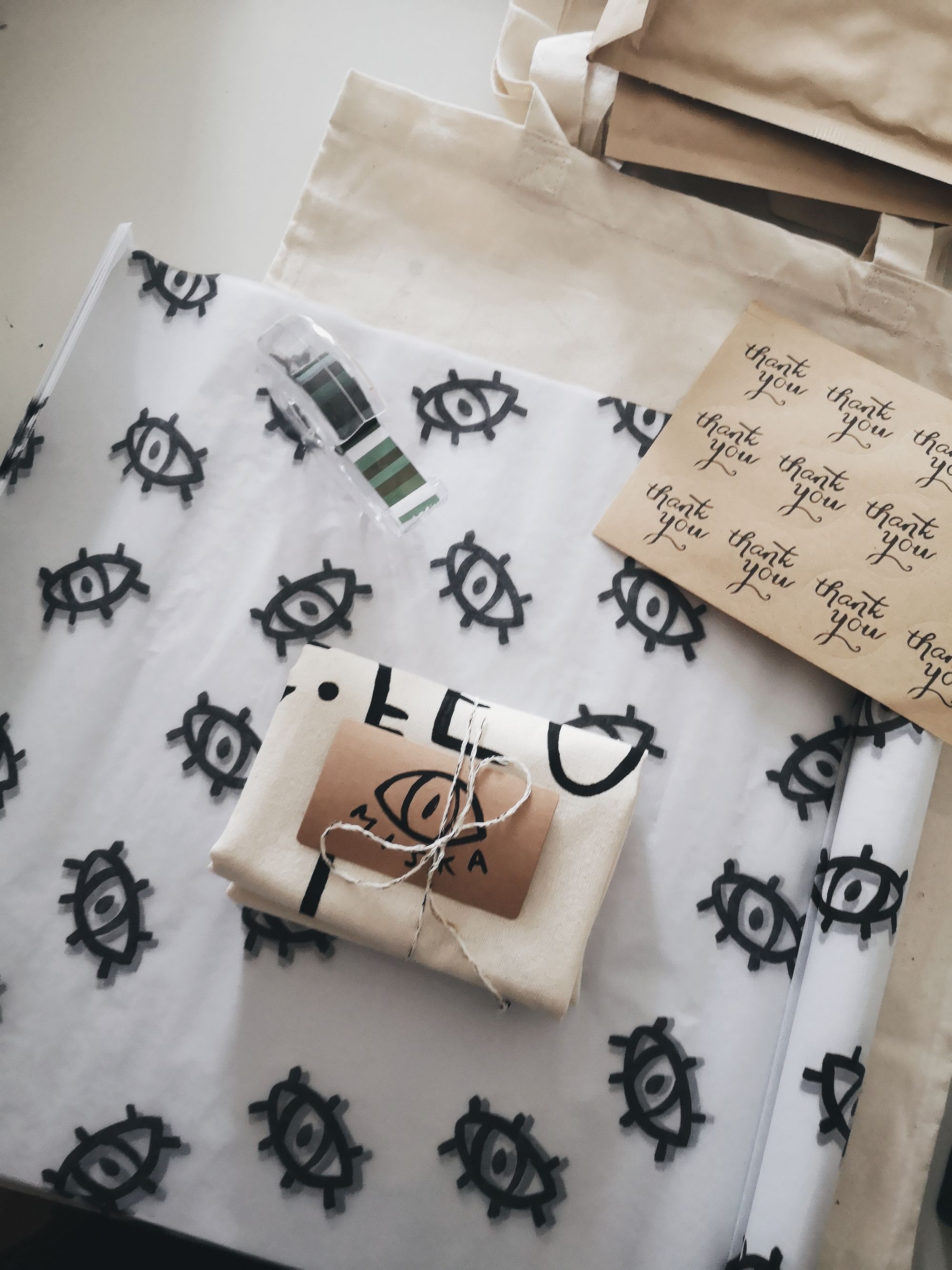 @asilef__
Take a look at this noissue tissue by @asilef__ 👍👍 Love how she has incorporated all the different influences of what's in her studio 😍😍 The grazie is a great touch for the recipient!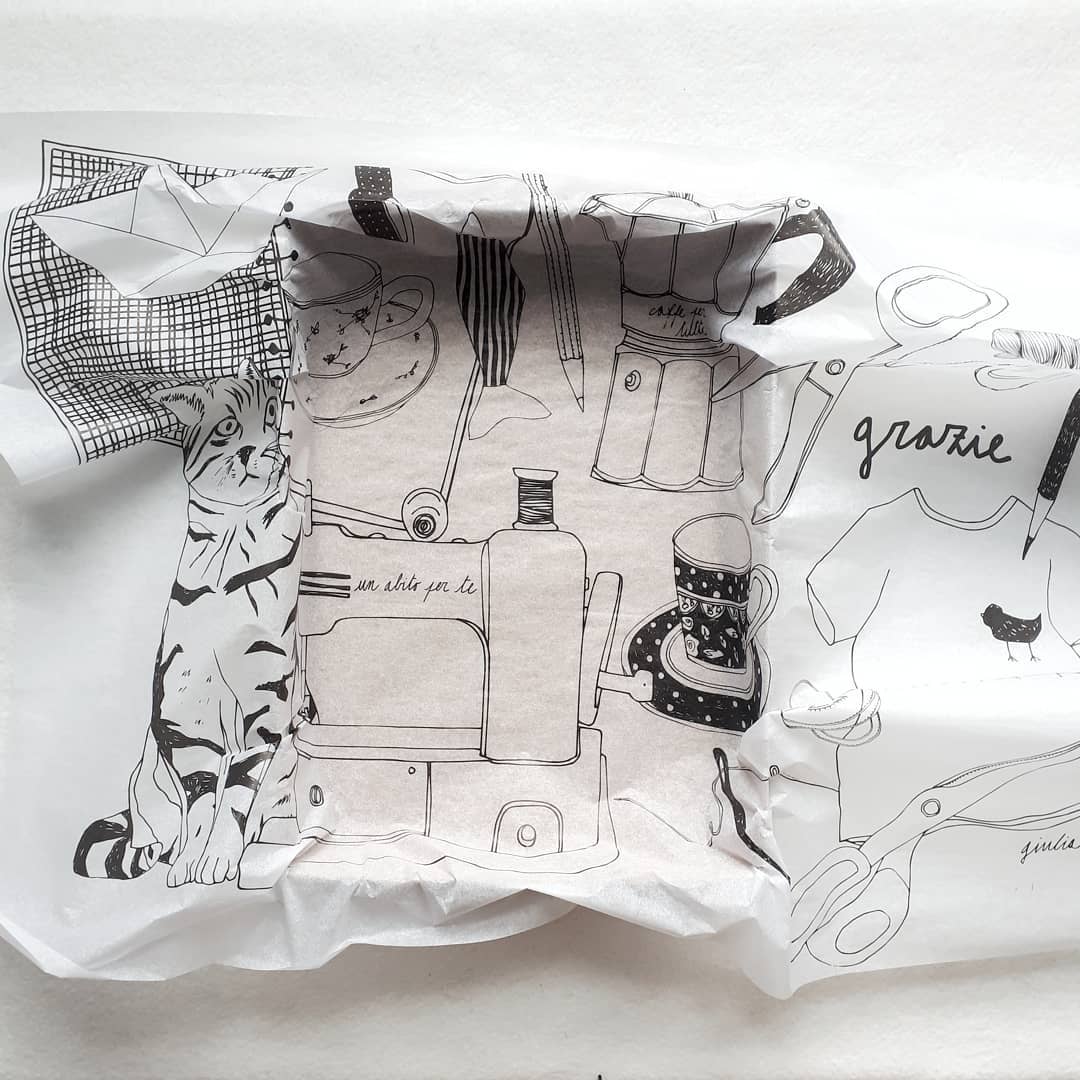 Paynter Jacket: Iconic Styles Reimagined
"We want the experience to be as good as it possibly can be, from the moment our customer purchases to when it lands on their doorstep." Becky Okell, co-founder.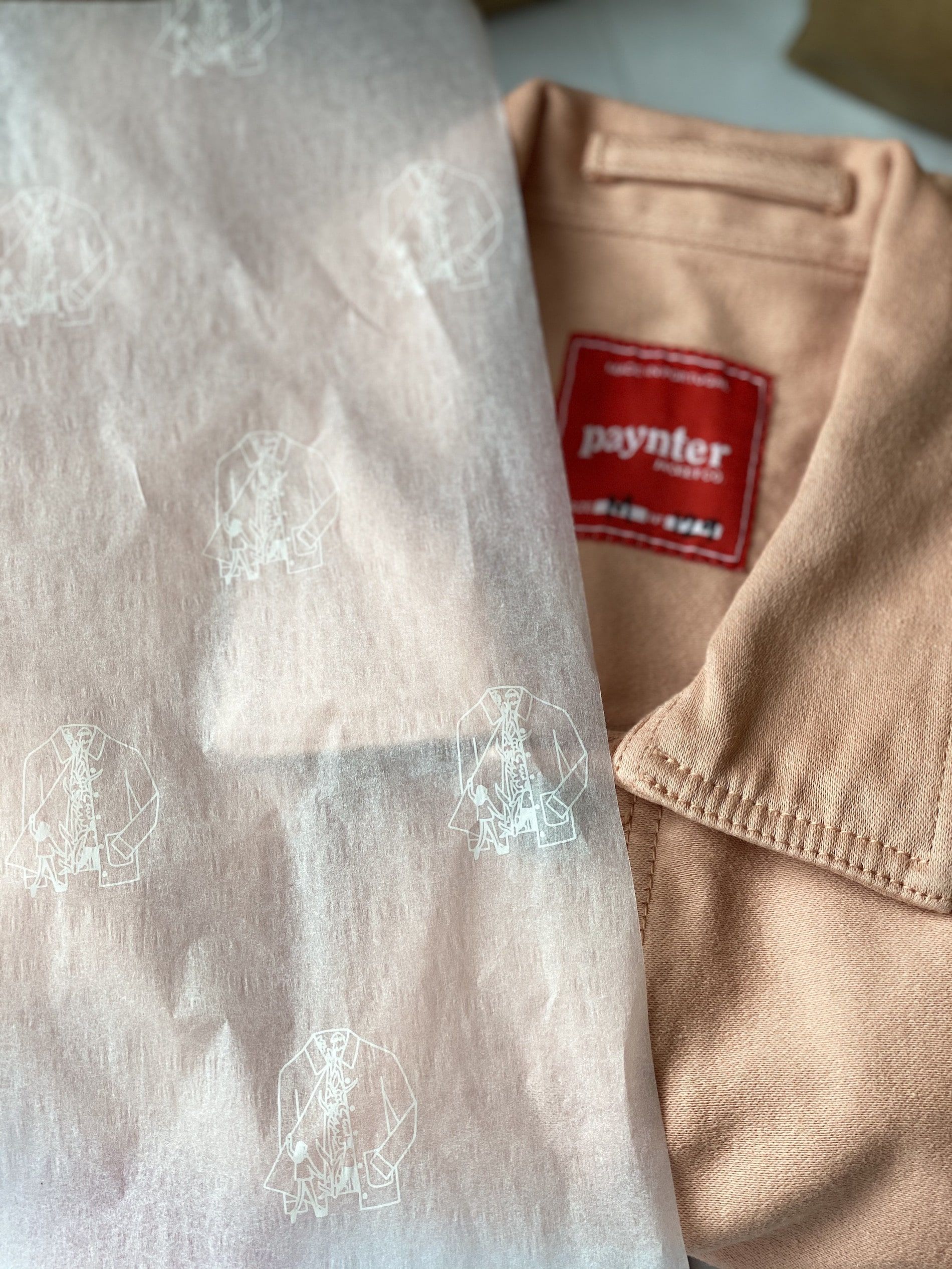 Friends of Jenny: Hand-picked Global Designs
"Now when we send out a package, the fact that it's 100% biodegradable makes us feel good knowing that it will not be left behind afterward." Beth Nicholson Crago, founder.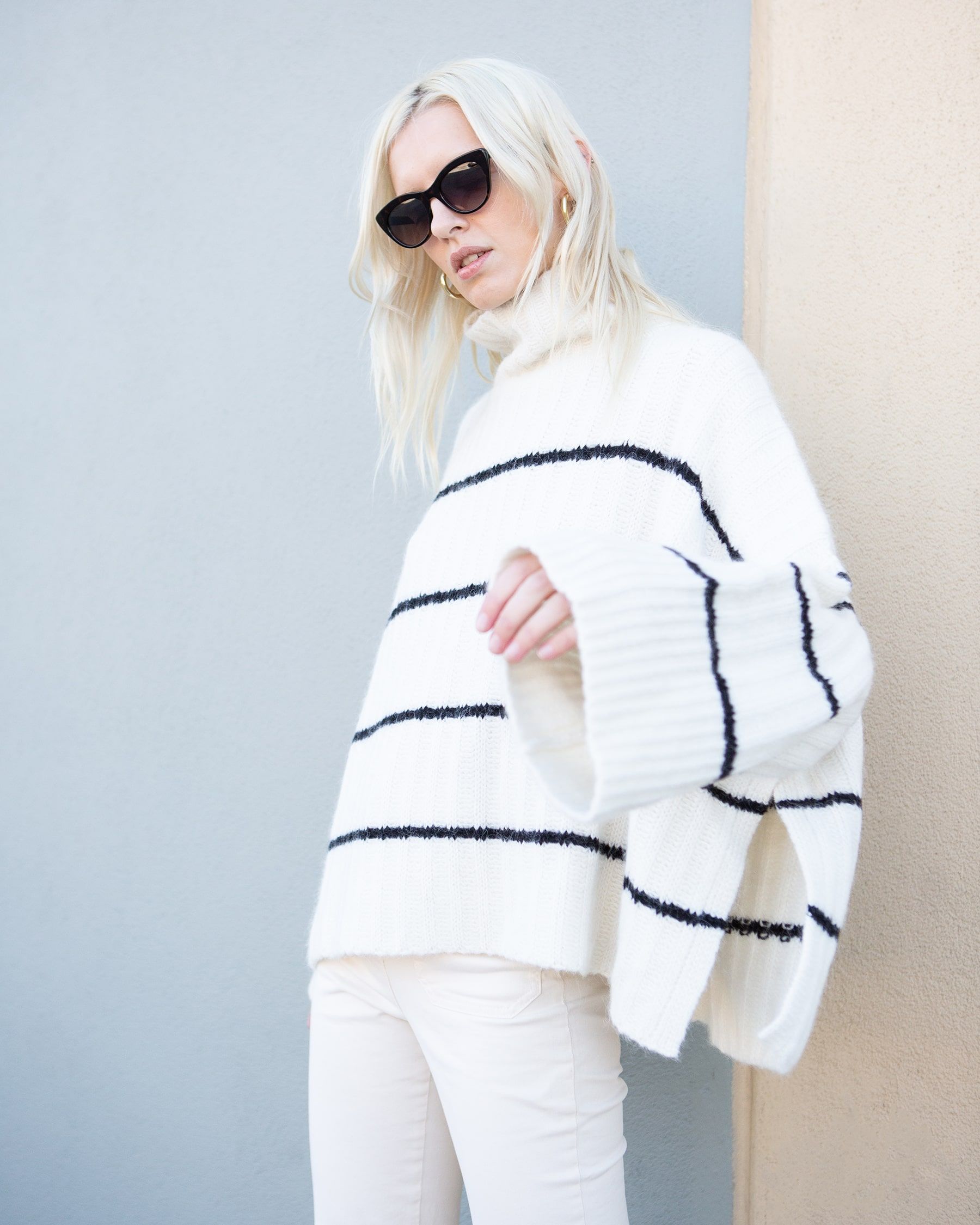 Exploring Plant-based Fashion with Sans Beast
"The unboxing experience is very important to us, as we want our community to have a memorable experience with such a loved product." Cathryn Wills, founder.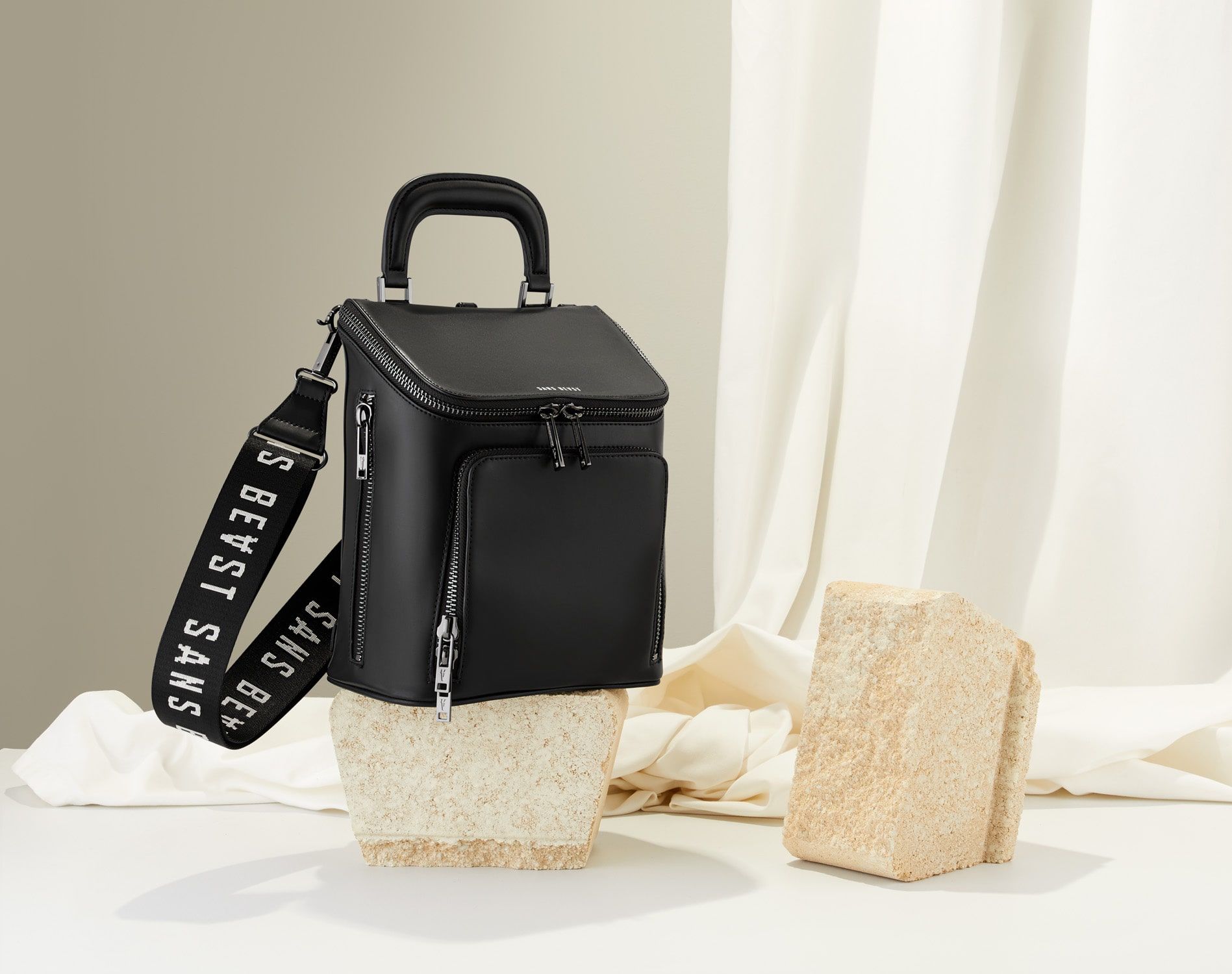 noissue Partners with Poshmark to Decrease Environmental Impact of the Growing Secondhand Fashion Industry
Eco-friendly custom packaging company noissue has teamed up with leading fashion resale platform Poshmark to decrease the amount of plastic used in shipping secondhand clothing and goods across North America.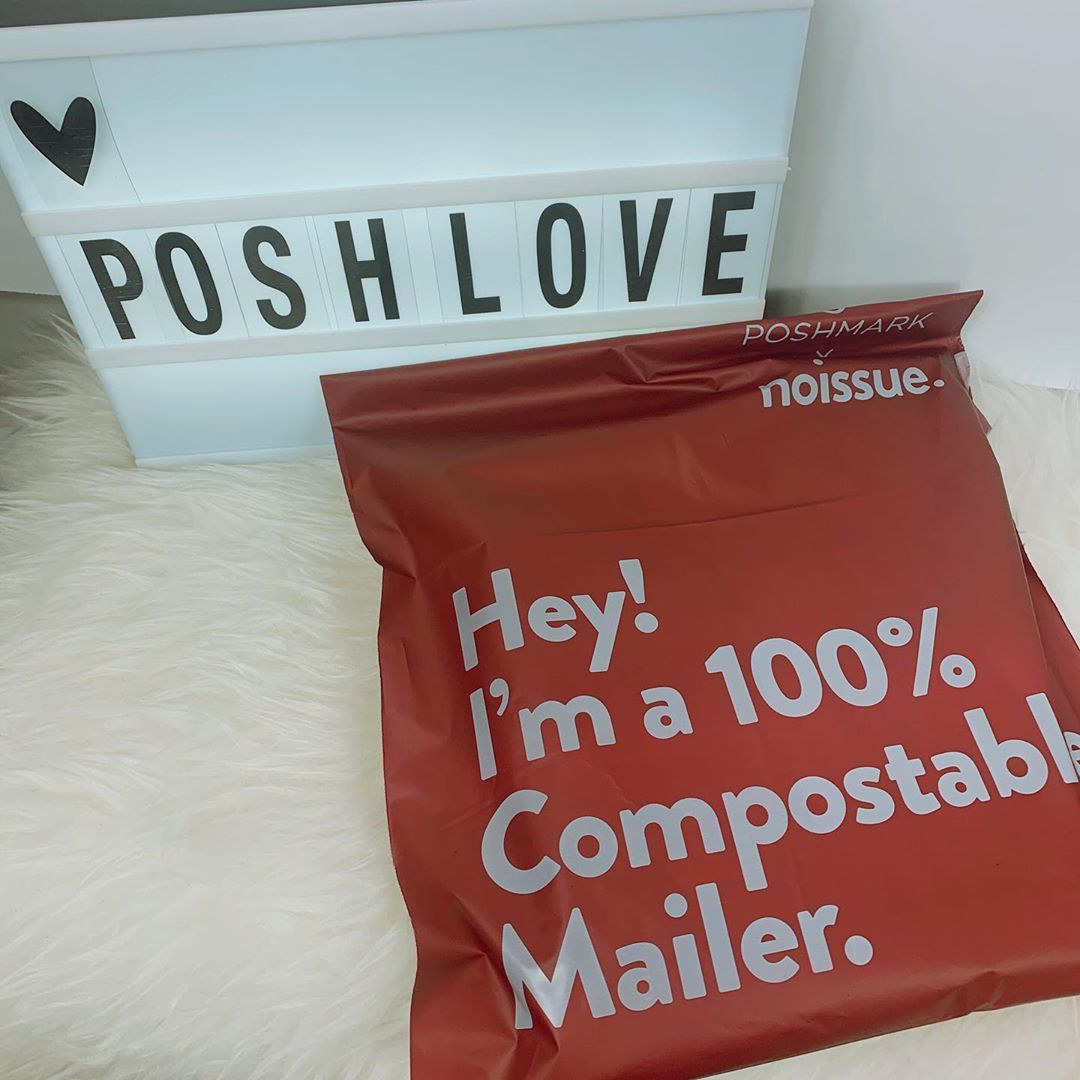 Founder Interviews: Pantee
"Supporting you and the planet from top to bottom." -Amanda and Katie McCourt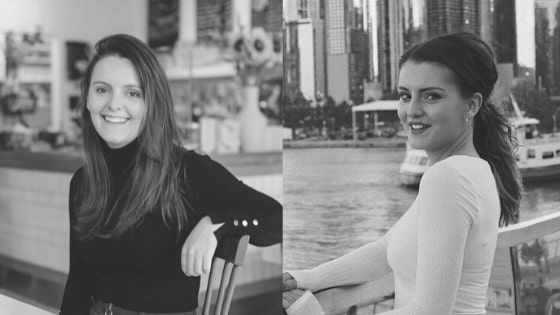 Achieving Circularity in the Fashion Industry: 5 Things to Consider for Emerging Brands
Multiple studies have shown that consumers are becoming more eco-conscious, and the idea of 'circular fashion' is growing in popularity. If you're an emerging fashion brand with your eye on a sustainable future, here are a few things to consider: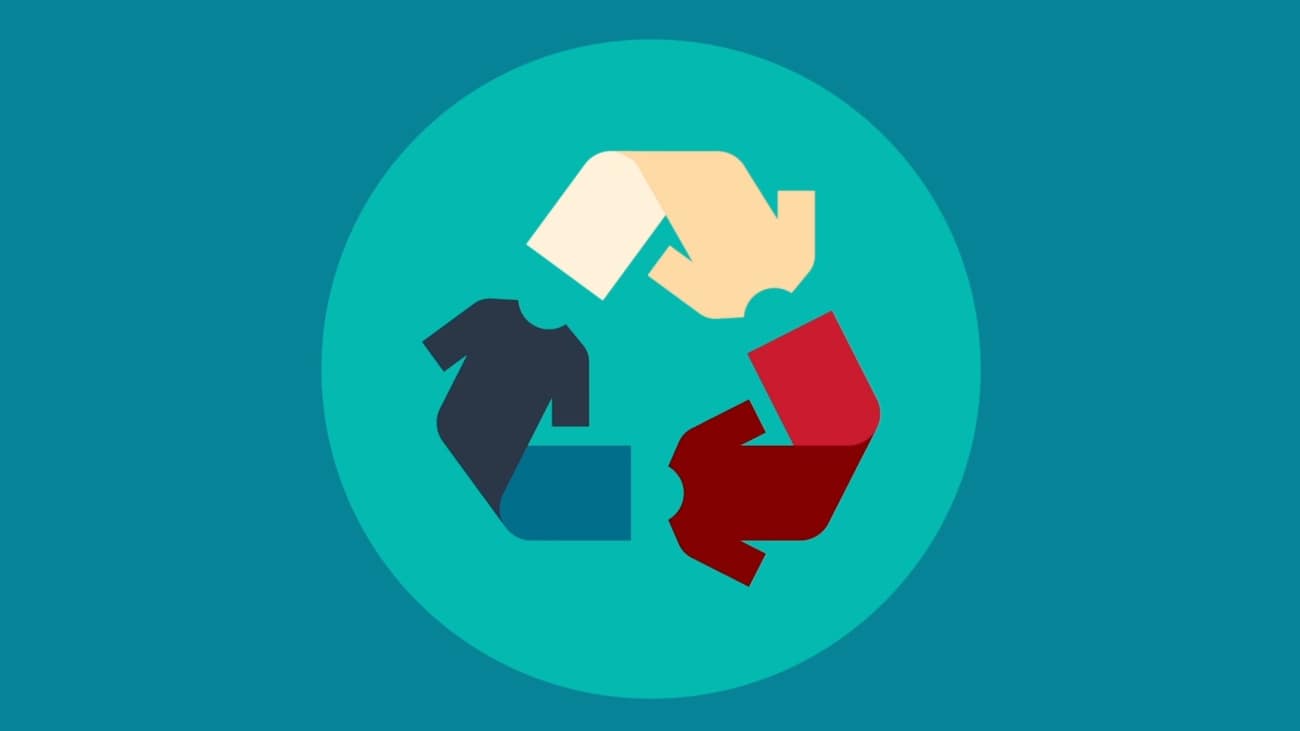 Custom-Tailored Clothing: A New Era of Sustainable Fashion
We speak to the owners/designers of two custom-tailored clothing brands who are paving the way for a more sustainable approach to fashion. Anne Whiting of Anne James New York & Nathalie Neuilly of Dressarte Paris tell us all about the future of made-to-measure fashion in the age of eCommerce.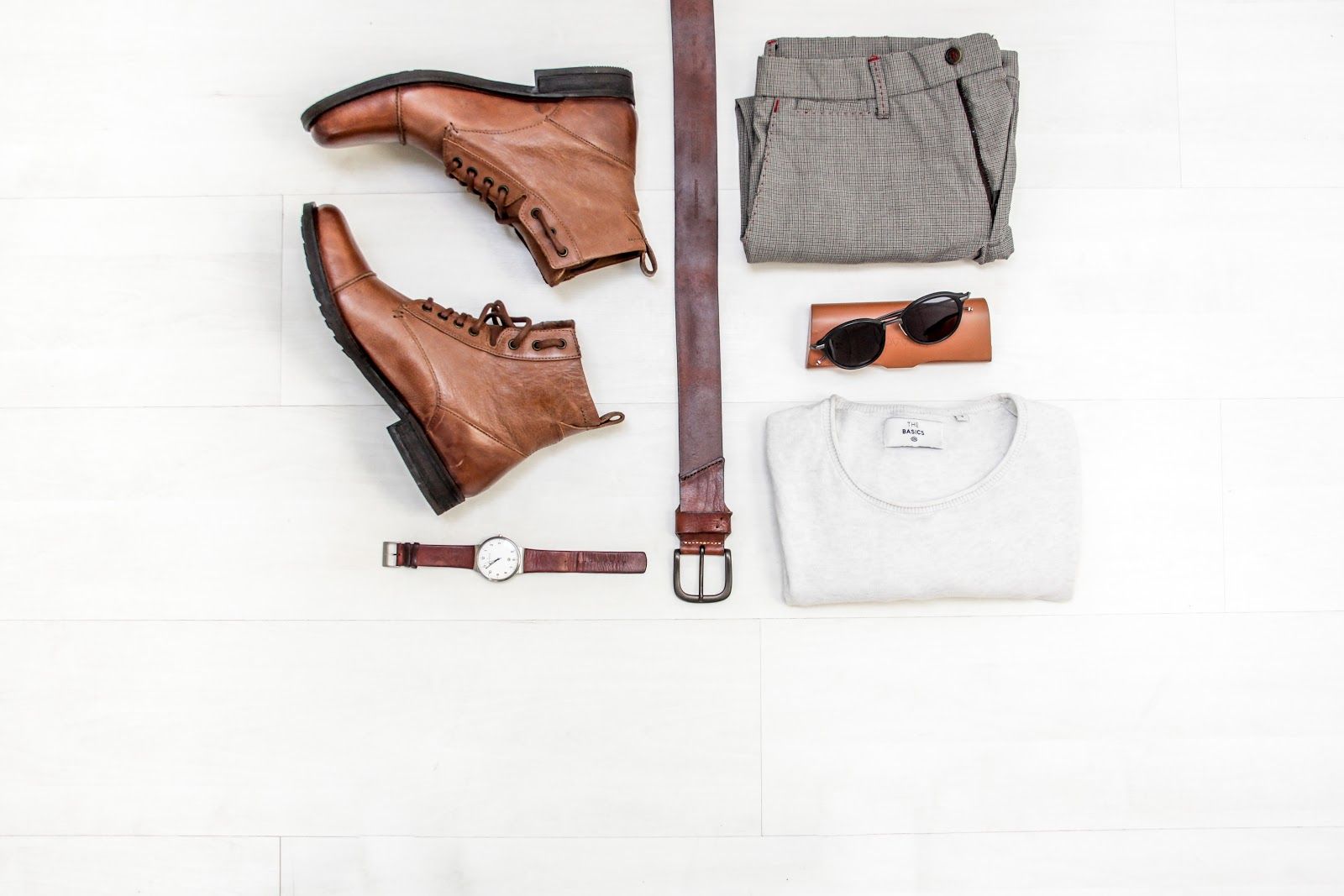 @jackieoxocloset
Ship your parcels with our noissue compostable mailer! 🍃🍃 It's durable, writeable, waterproof, and derived from corn- perfect for sustainable shipping! 💪💧🌽 Lovely shot from @jackieoxocloset 📸