#Etsy
#noissuepackaging
Seocat: Sharing Happiness through Handmade Trinkets
"I have appreciated the little successes and am loving the process of slowly getting myself out there." Catherine of Seocat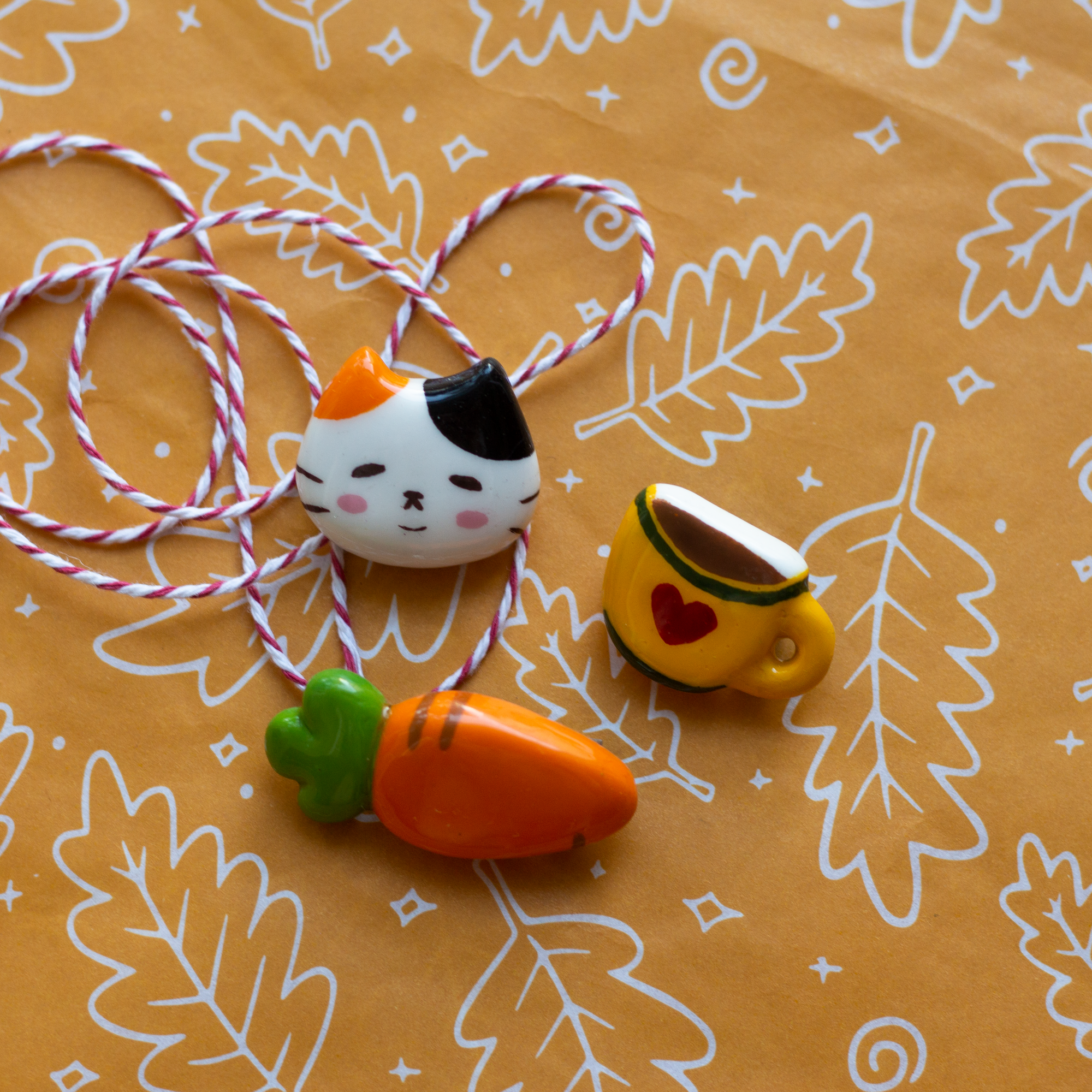 Plant-based Cosmetics with Lip Service Beauty
" I believe wholeheartedly that all the 'ingredients' in your life matter." Anette, founder of Lip Service Beauty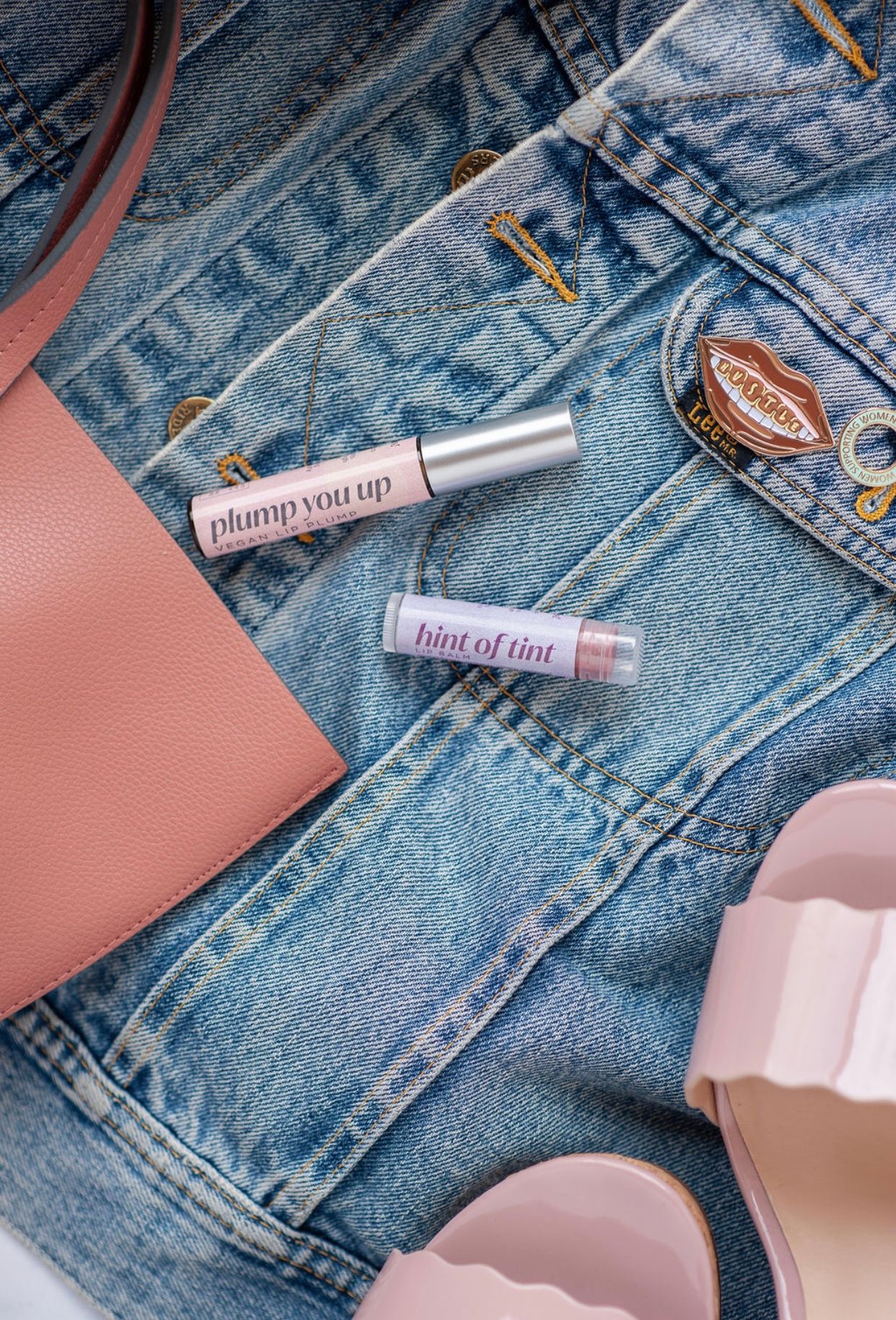 @cheese.before.bedtime
Awesome use of a 2-color noissue Tissue. We love the illustrated designs showcased on this noissue Tissue, and inspired by the artist's stiching creations.💯🌟 @cheese.before.bedtime also left it unbranded so that it can be reused!💖💖💖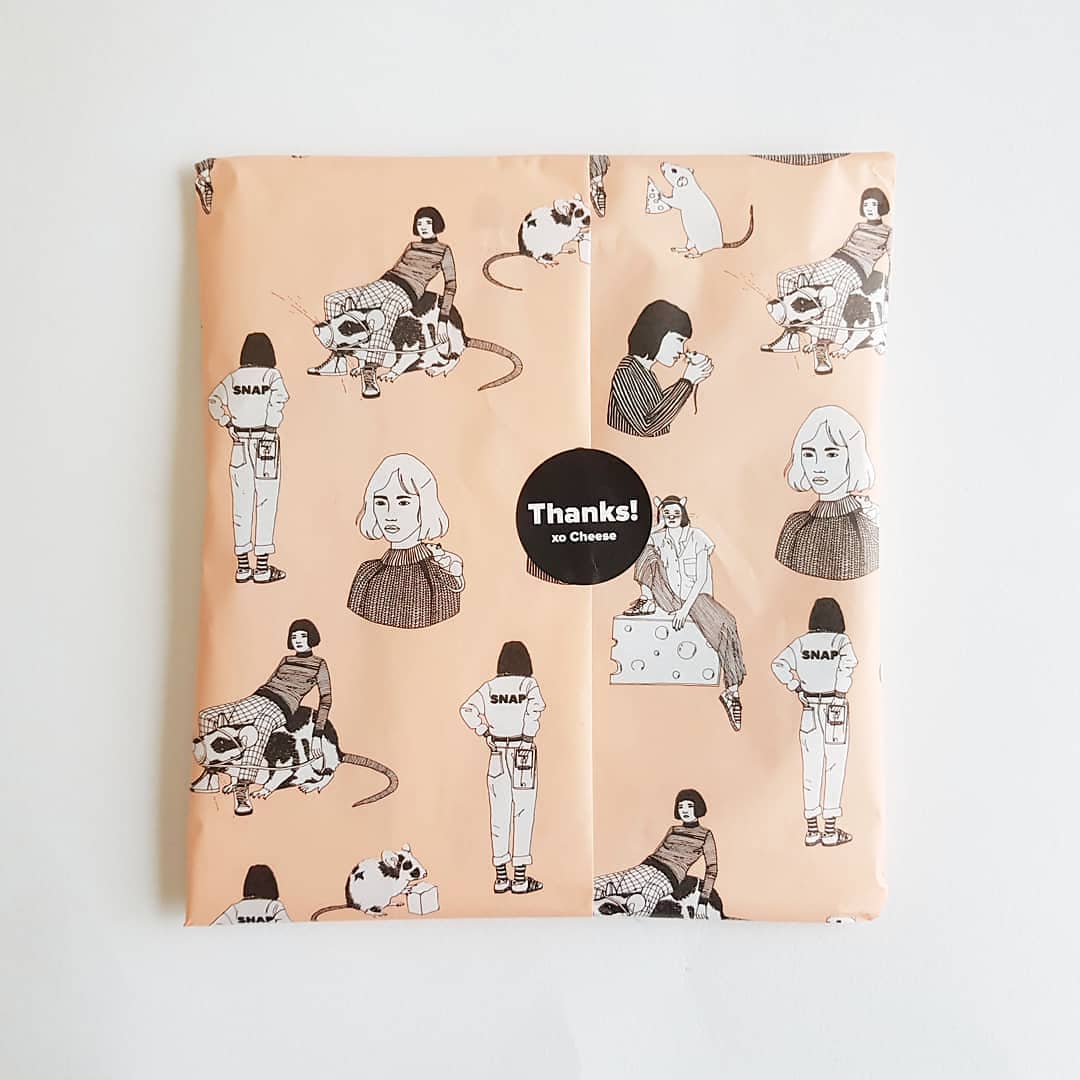 @invisiblegirlusa
What fun colors for @invisiblegirlusa's custom noissue Tissue and Stickers. We love how the illustrations look! 😊 💕Nothing like a cute #pantone color for your background! 😍🌈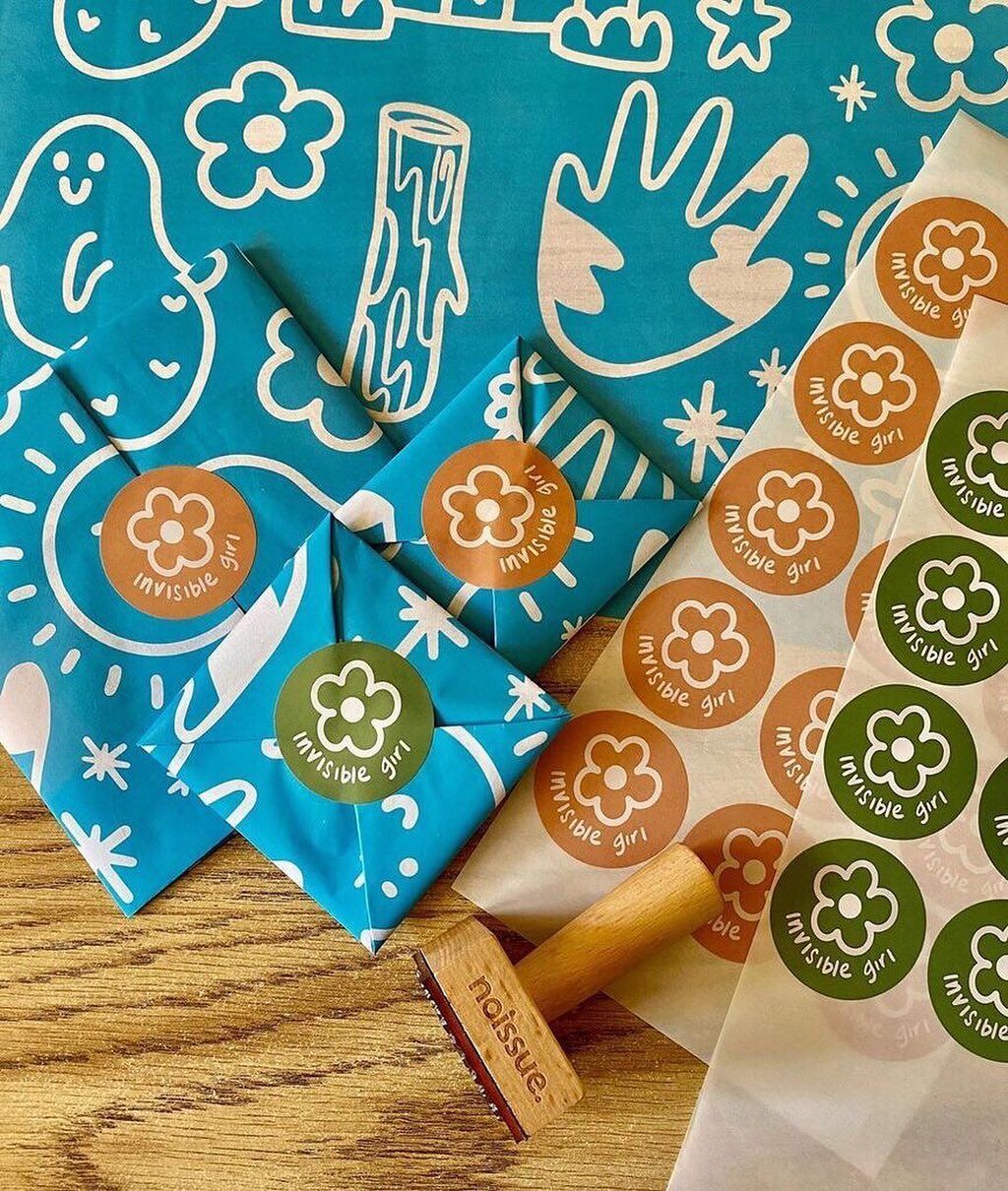 @lovelyscripture
We love this matching custom noissue tissue and paper tape from @lovelyscripture. 😍😍 We love the use of white, making this a one-color design! 🎁 Cool how it's neatly wrapped and finished off with a twine. ⭐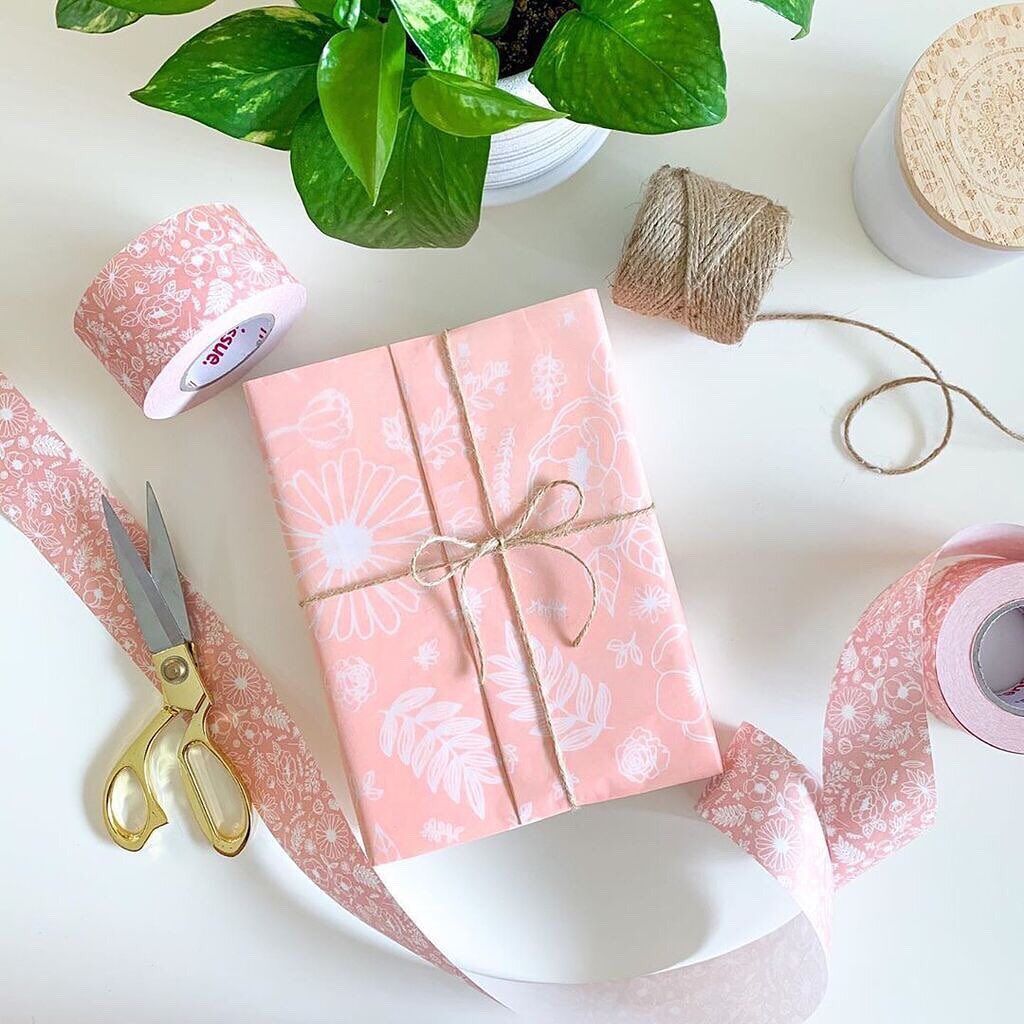 Jewelry that Screams Individuality with Strange Magic Shop
"Sometimes, maintaining who you are, by wearing a certain pair of earrings, or putting your favorite pin on your backpack can make all the difference at the end of the day," Adele Pentland, Creator of Strange Magic Shop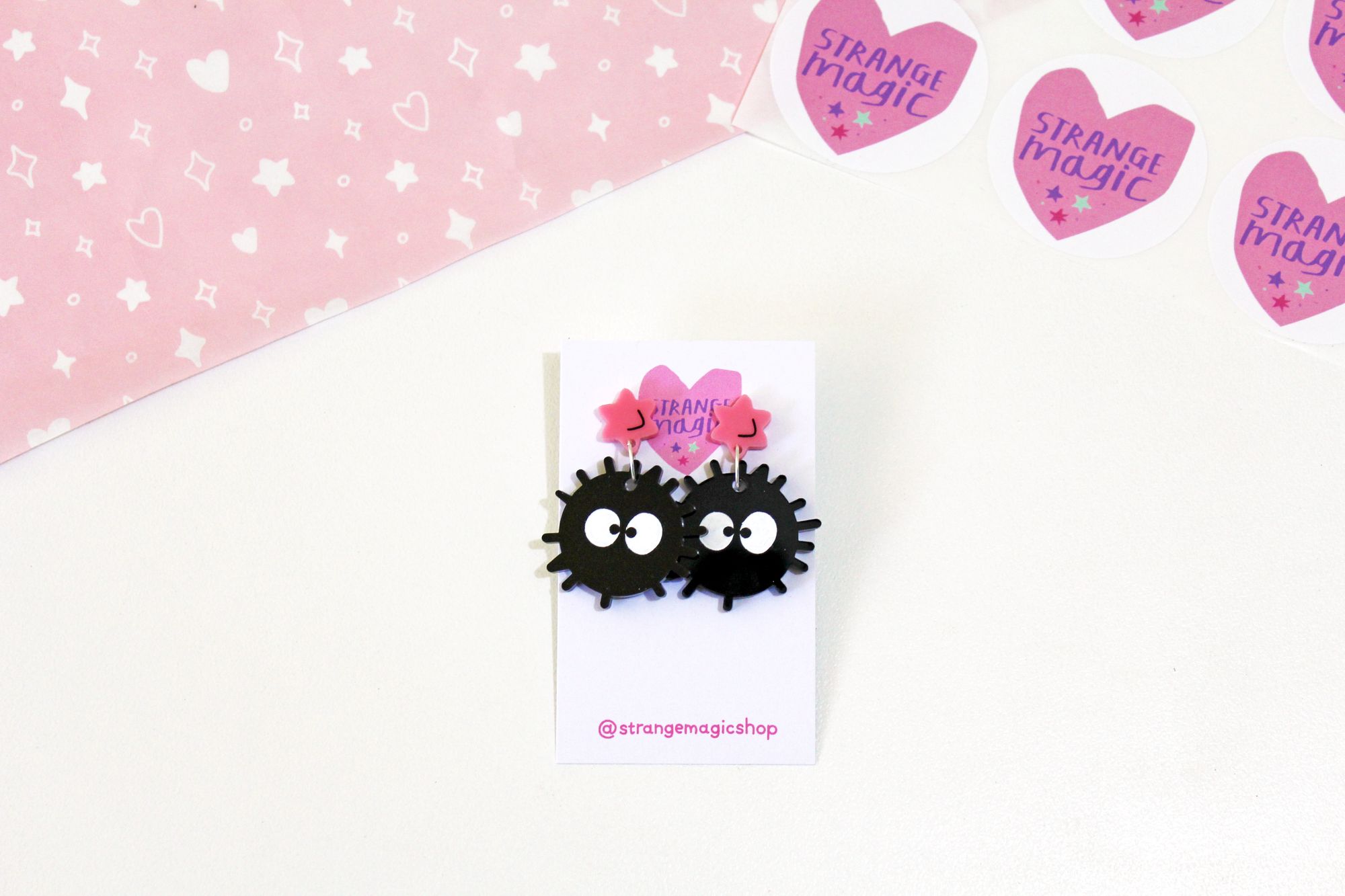 @simply_katy
The noissue Cards are perfect for any occasion you'd like to celebrate. ✨✨ @simply_katy left some blank space on the back of her design so she can write a personalized note. 🤗 How sweet! 💕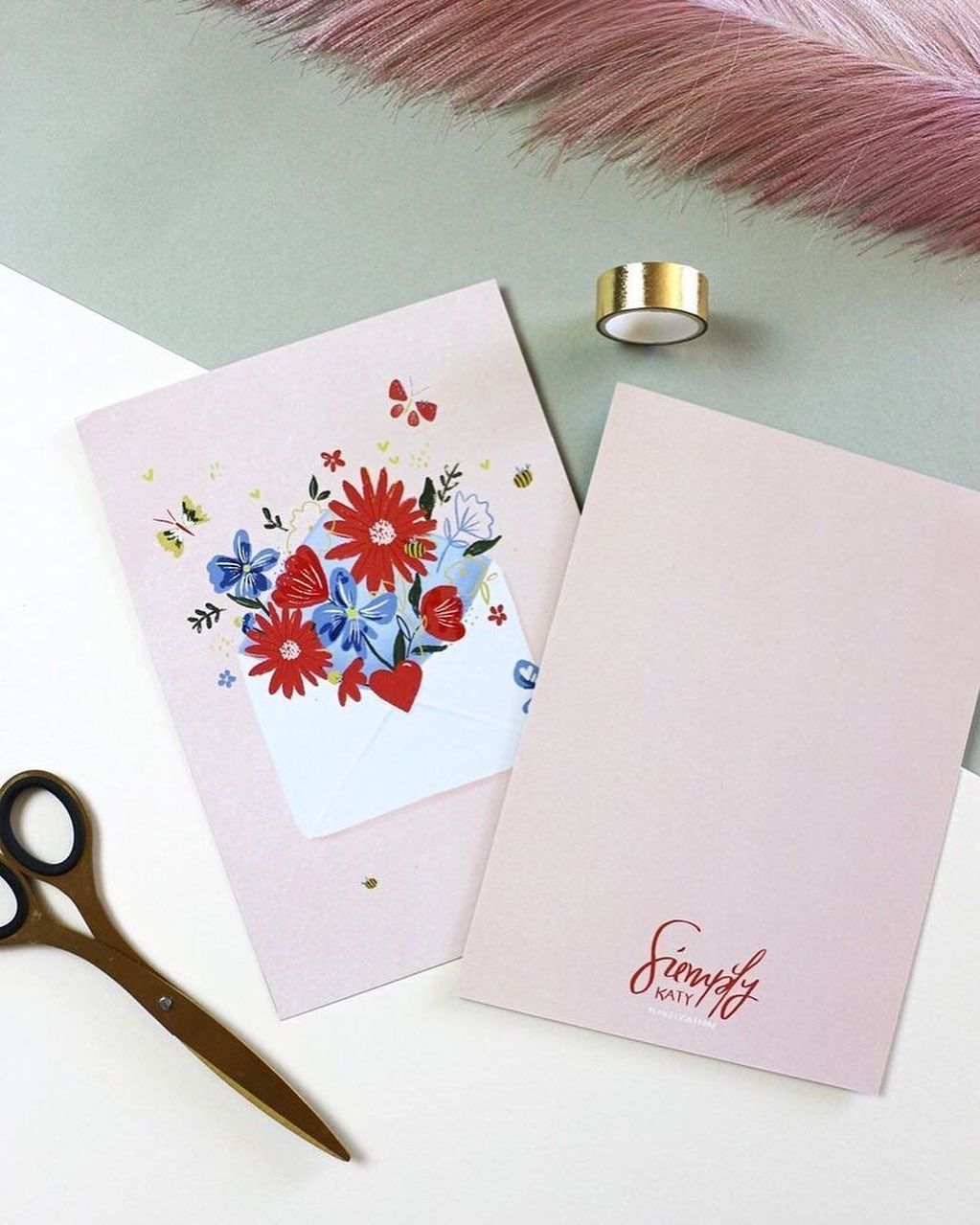 Creative ways to use a Stamp to brand your packaging
Stamps are a great way to add personality, branding, and important information to any package. They're an extremely versatile when it comes to branding, so we're sharing some creative ways you can use a stamp for your business.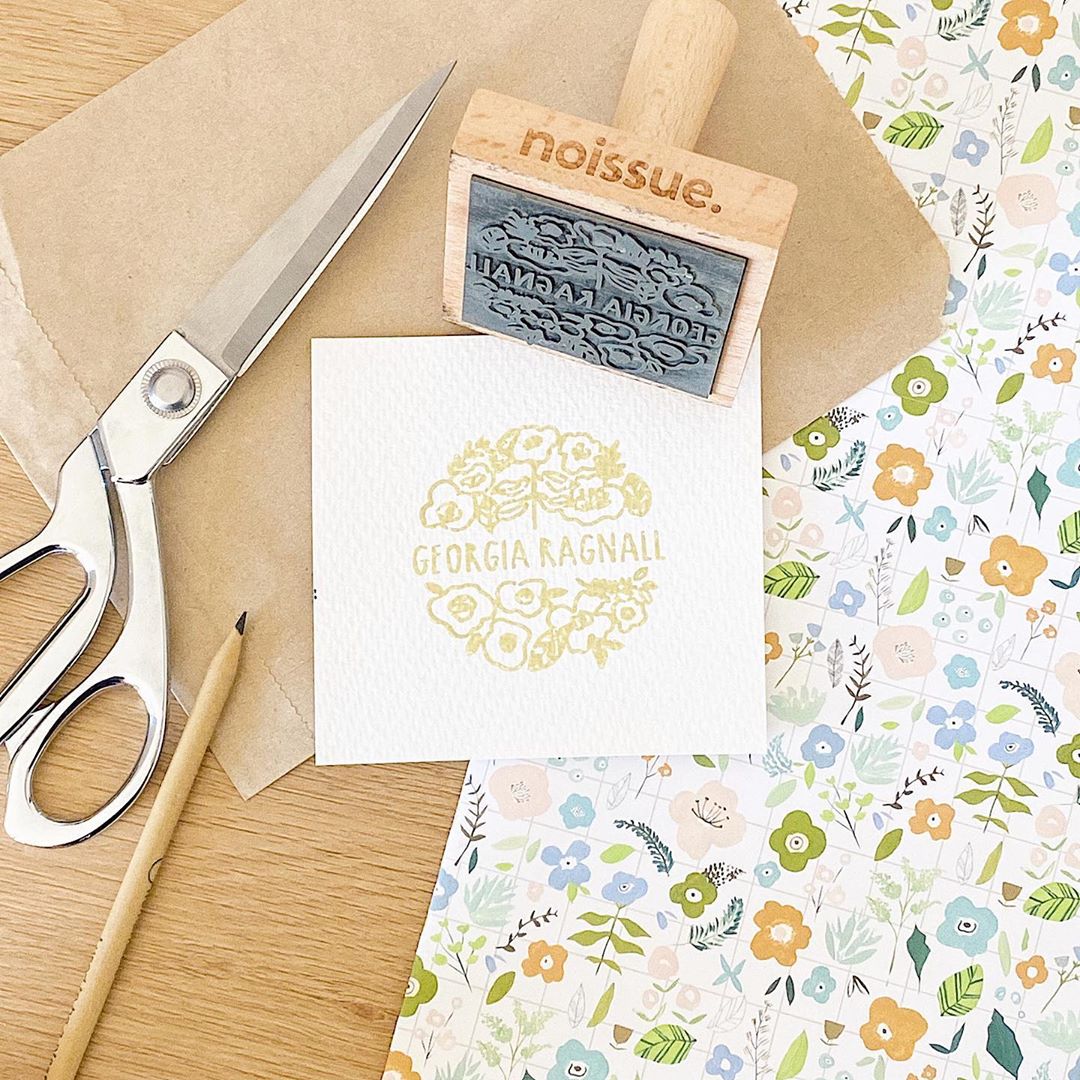 @randilynnreedillustration
We love these 1-color designs we've been seeing lately. 🌟 This design is an earth-toned background with beautiful white lineart design. 🍄 @randilynnreedillustration finished wrapping their product with a fiber twine which completes the look. ✨✨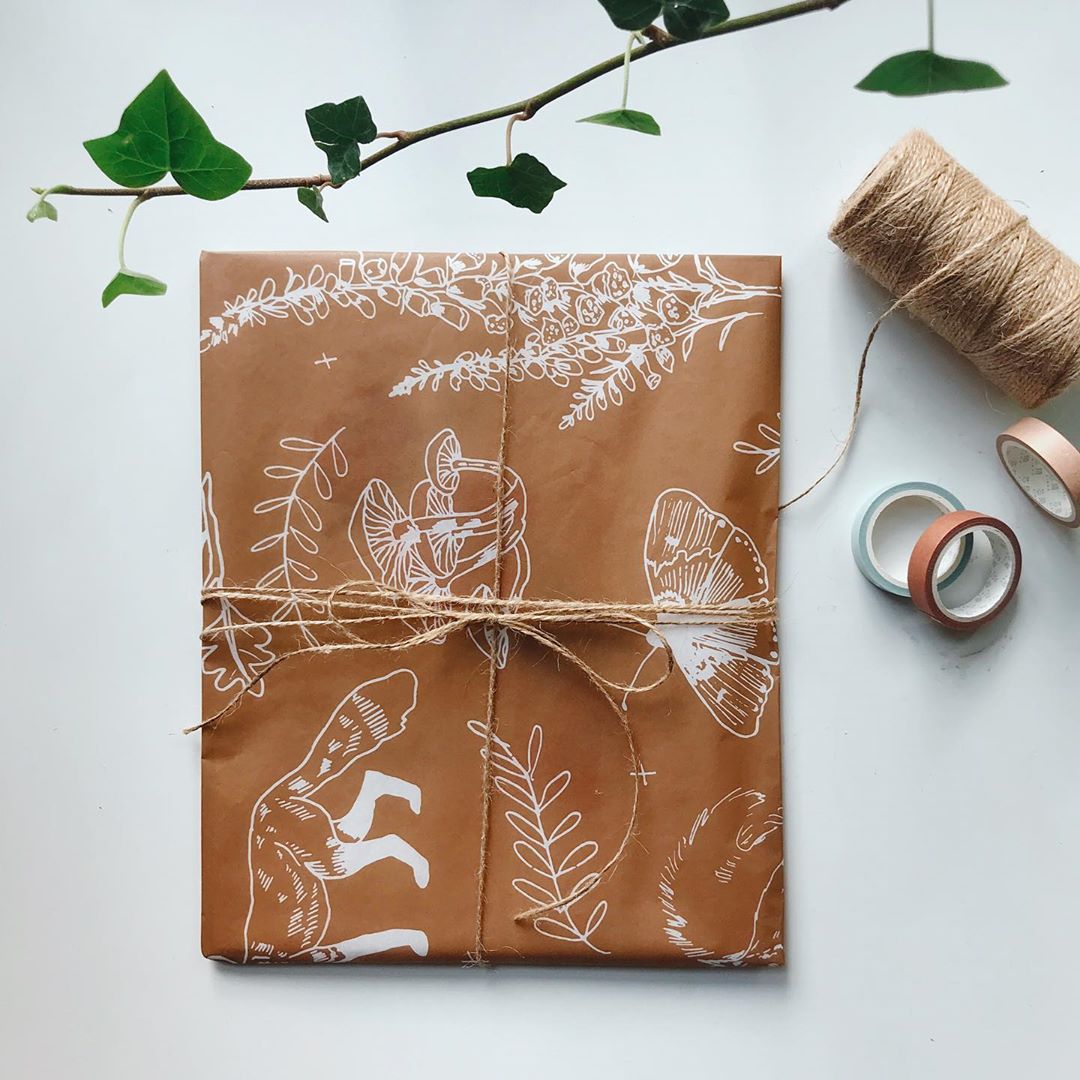 How to Start a Side Hustle Selling Products
A guide on how to start your side hustle. We cover how to do your research to find your niche, setting up your online platform, marketing, and order fulfillment.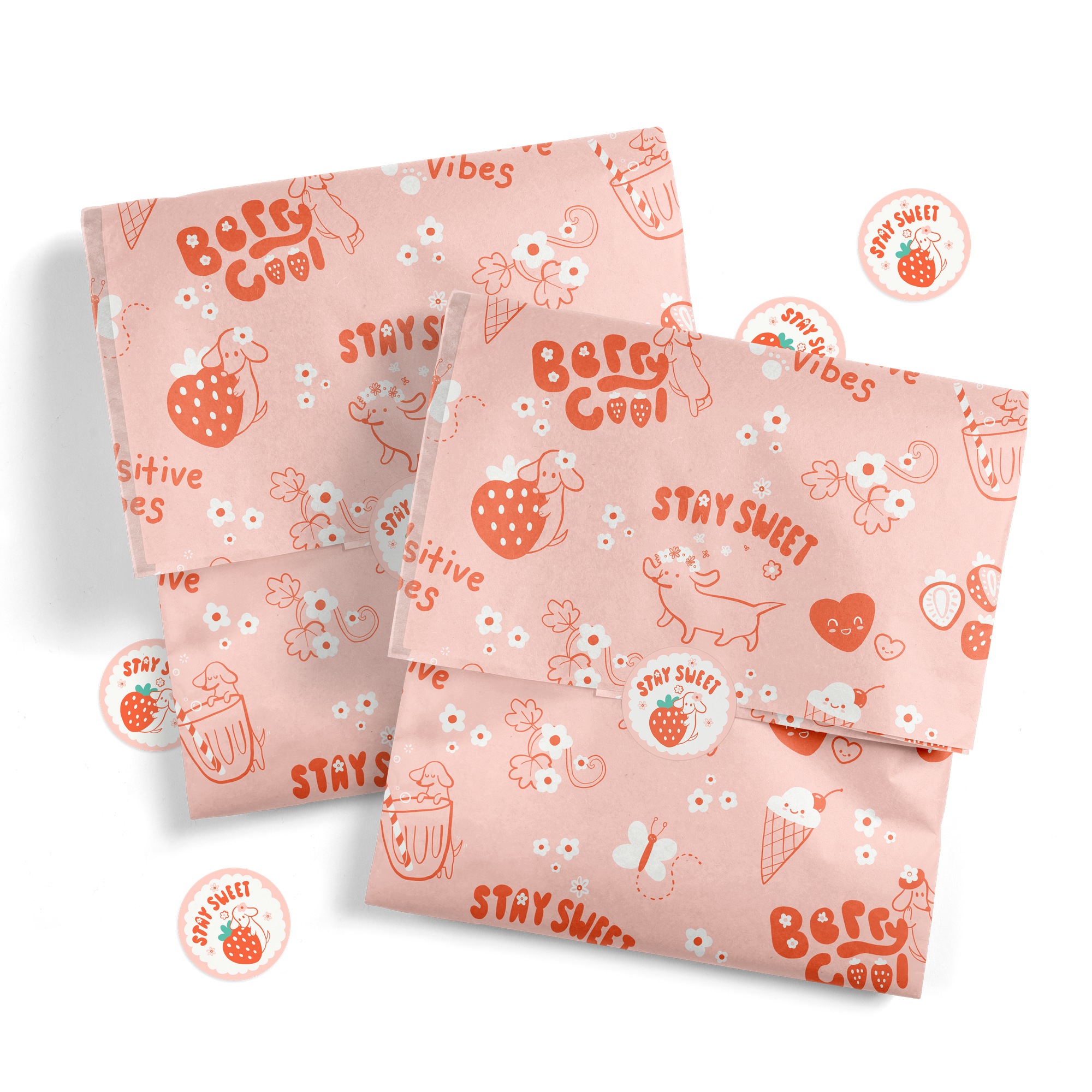 Happy Visuals with Beetle Ink Co.
"Custom packaging is what distinguishes my brand from another! Making something cohesive and colorful totally sets the mood for my products and the ethos I want to put forward." Emily Small, Owner of Beetle Ink Co.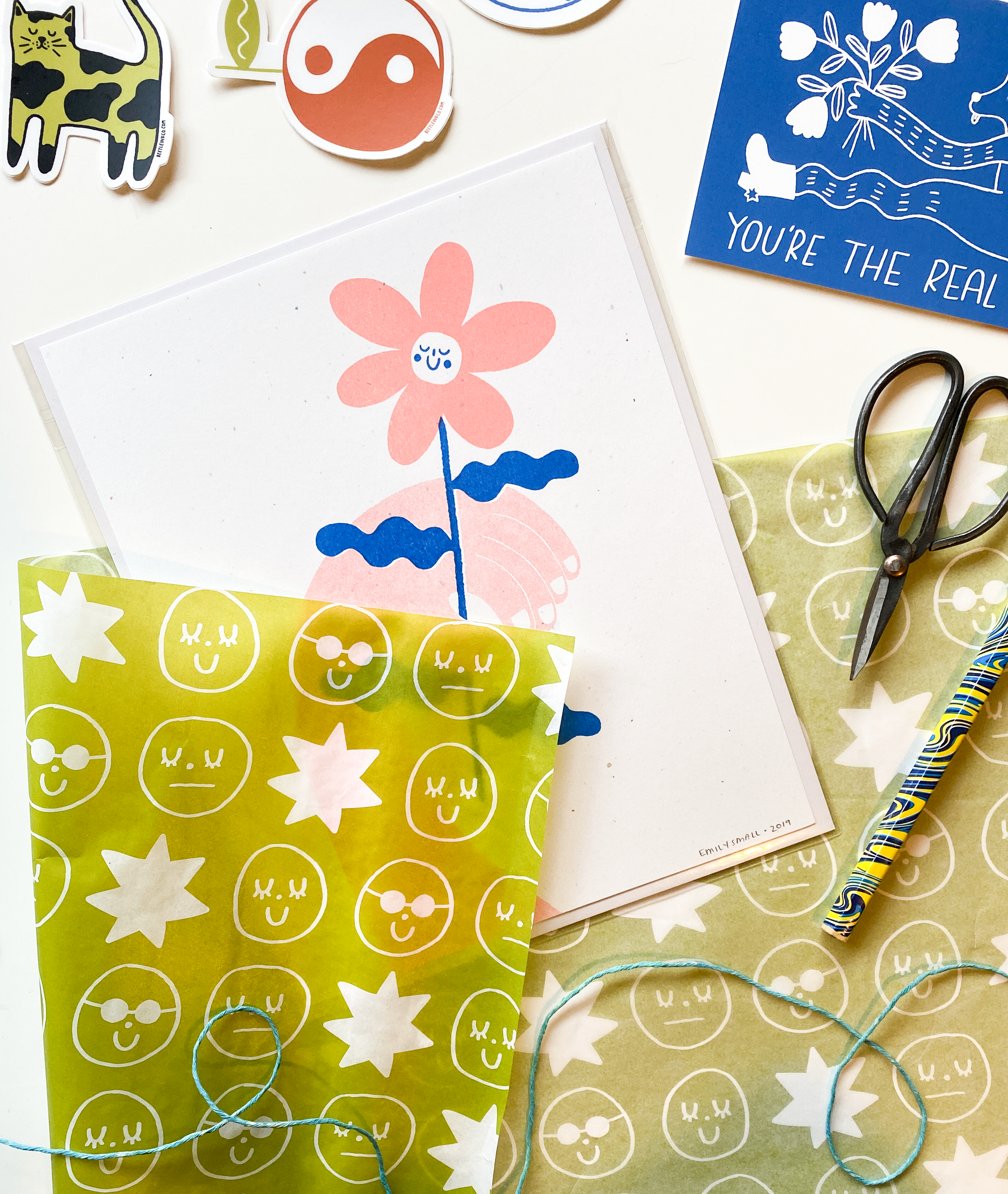 Fun and Felt with Otter Bee Stitching
"When I was putting together my subscription box concept, I knew I wanted something that would make the box stand out in the mail." -Jess DeVos, founder and designer.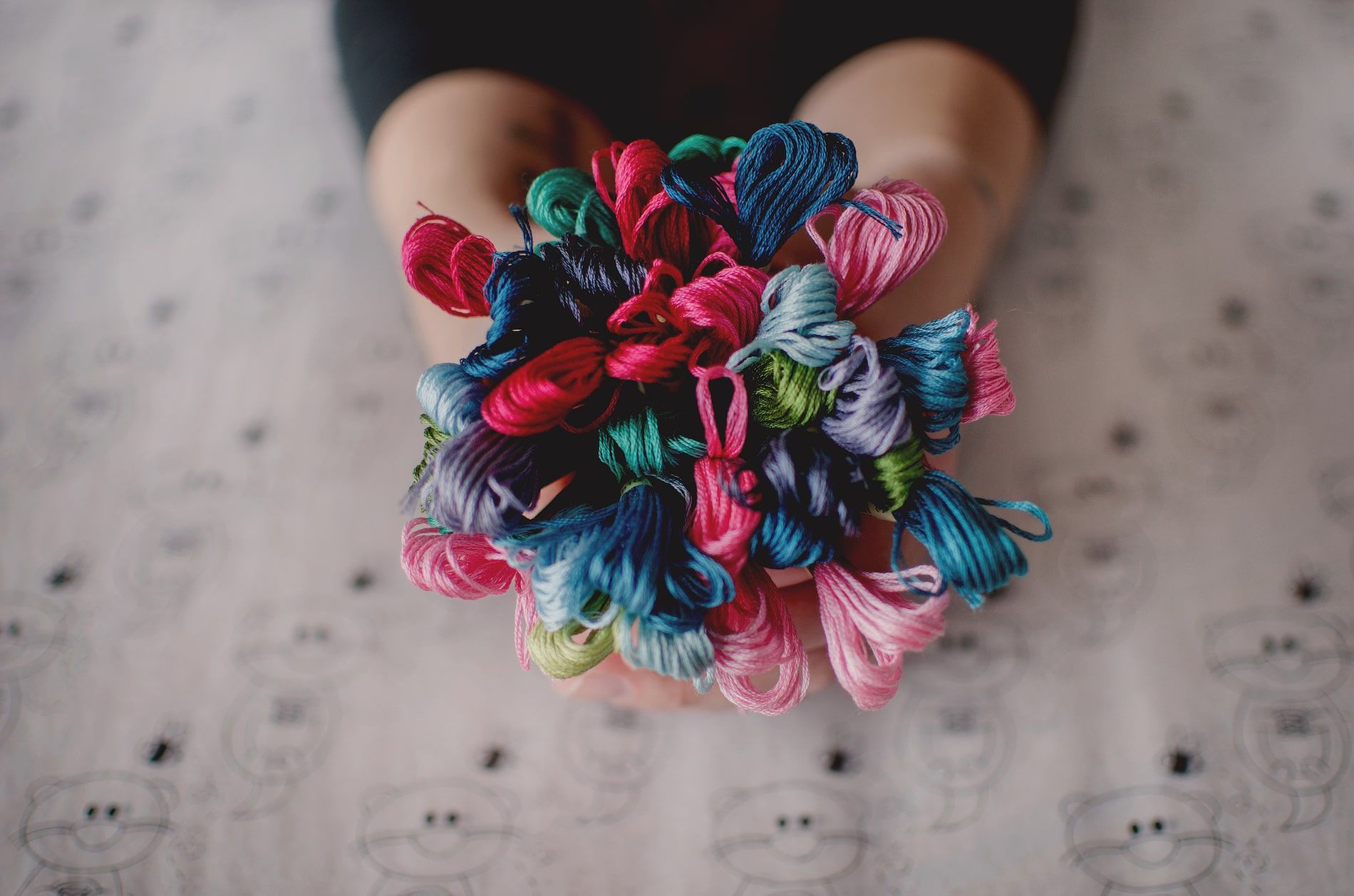 @baggingaround
Did you know our noissue Tissue comes in two different sizes? Small (38 x 50cm) and Standard (50 x 75cm). Also, how beautiful is this peach and emerald-green packaging by @baggingaround 🤓 They've done an amazing job choosing complementary colors exemplary of their brand.💖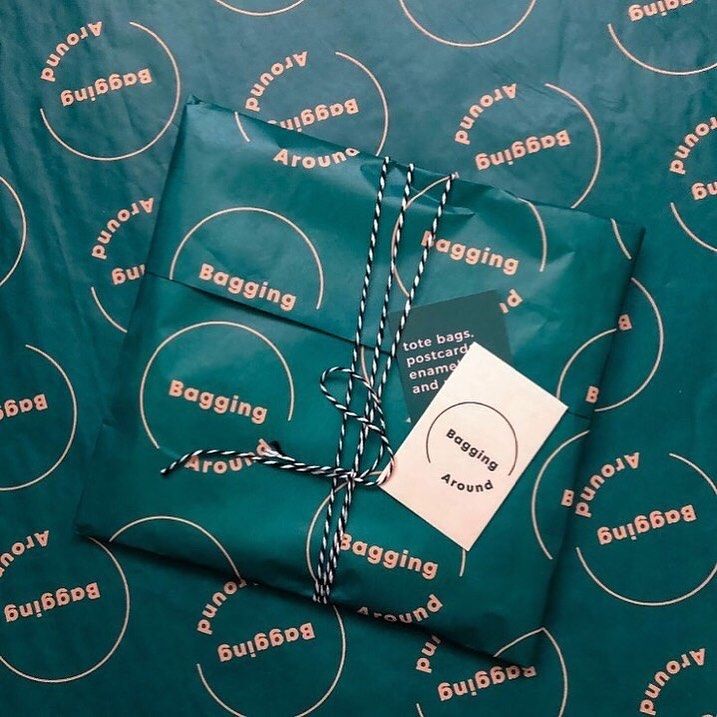 @jelenisperky
Hello deer! 🦌 We're in awe of this beautifully shaded deer pattern by @jelenisperky's on noissue Tissue. 😍 The shading of this design is so striking and her noissue Stickers really pop✨✨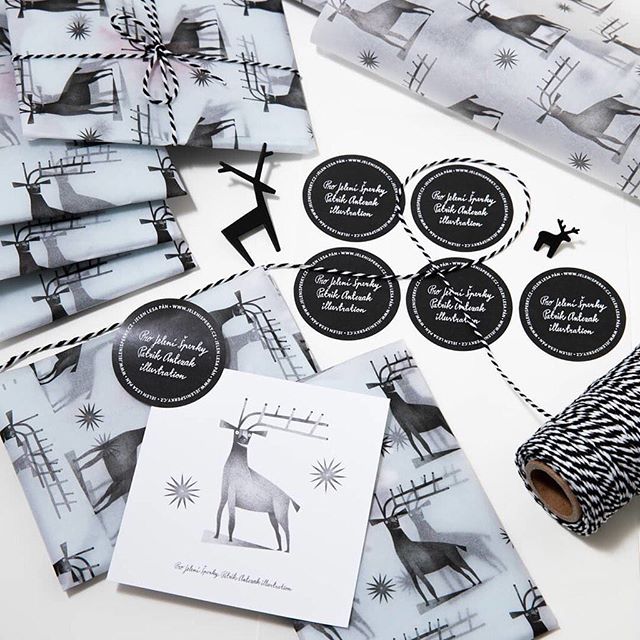 Cheyenne Barton: Streamlining Fulfillment with Custom Tissue
"I had seen other small online shops using custom tissue paper from noissue — I thought it would be a great way to make my orders feel more special and unique, and also cut down on packing time!" Cheyenne Barton, illustrator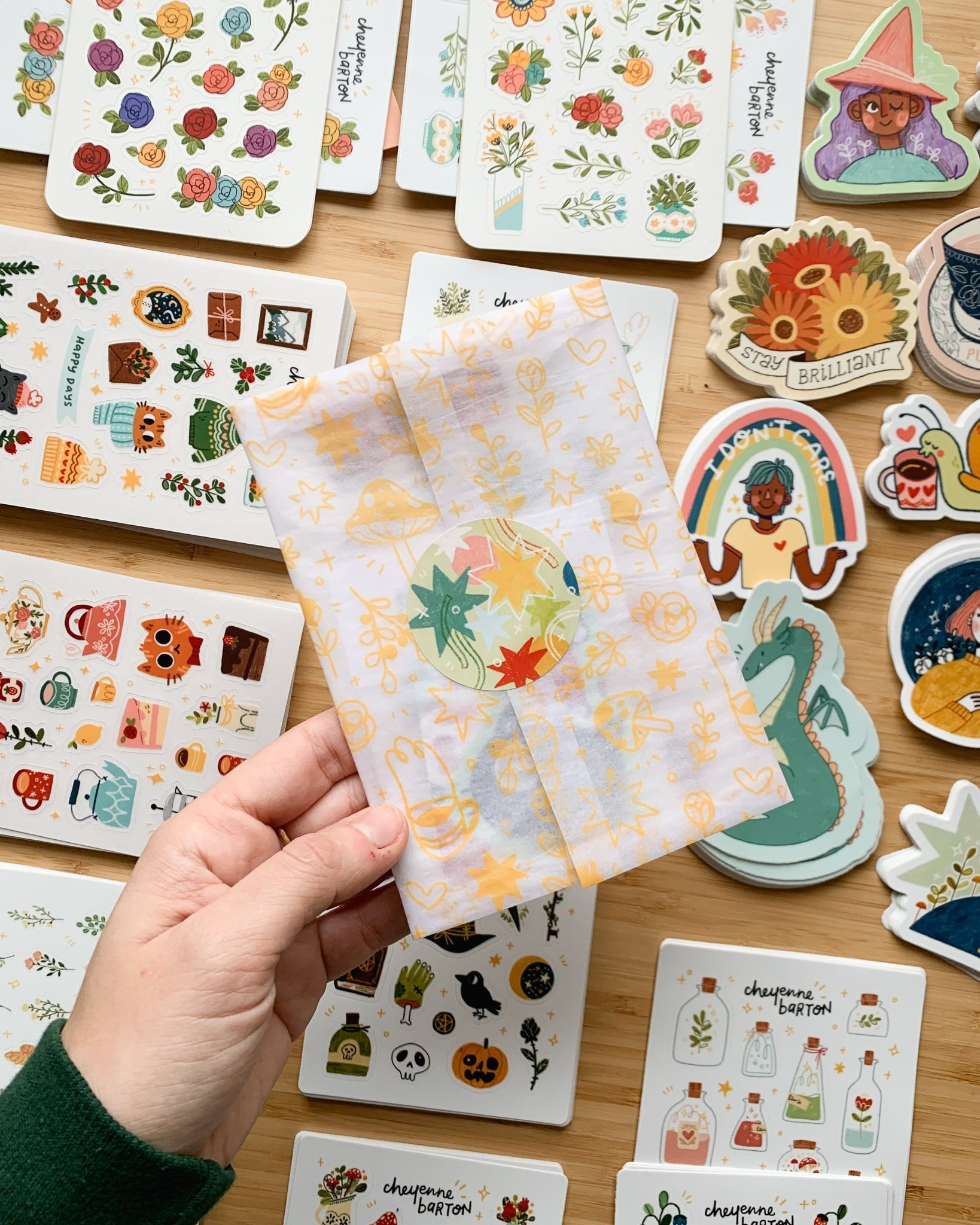 Bobo Design Studio: Creating Memorable In-store Experiences with Custom Packaging
"You only have one chance to make a killer first impression. To do this, I always pay extra attention to the details." Angie Chua, Founder.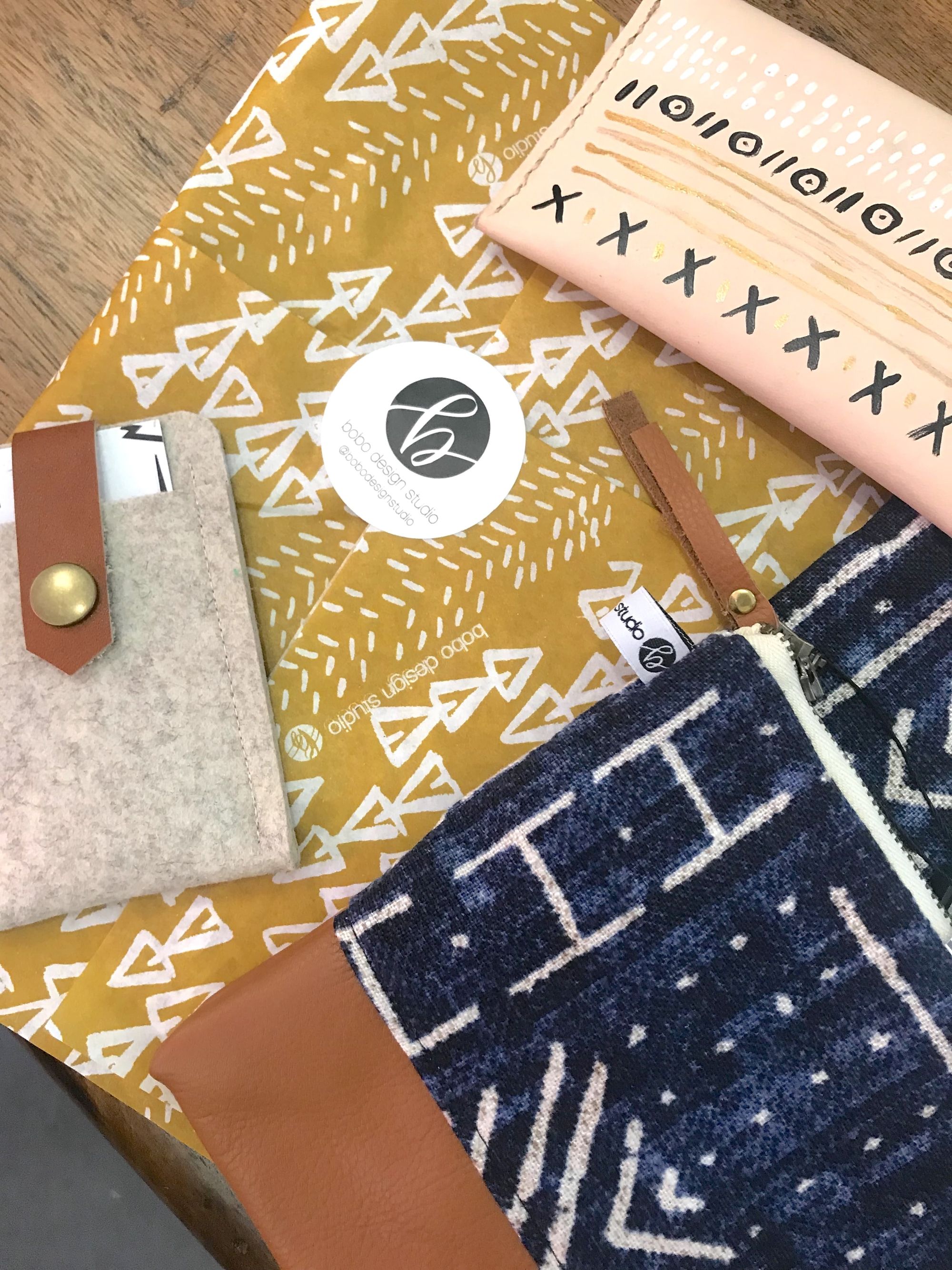 @anniedornansmith
A splash of color, a little transparency, and a lot of personality— this combination design from @anniedornansmith is delightful! 😍 Depending on your brand, try changing color palettes with the seasons, or simply with each new batch of packaging. It's a great way to keep your brand fresh, new, and exciting for your customers (and for you!) 🎉🎉🎉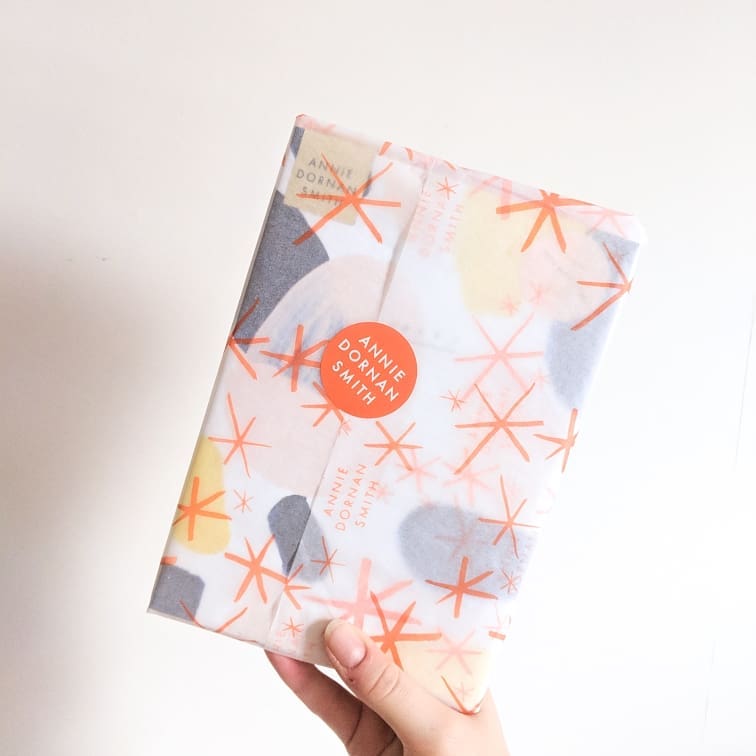 Boldfaced Goods
"We both have a dark sense of humor, so we love to create gifts that are a little bit shocking and brutally honest!" Lauren and Shauna, Co-founders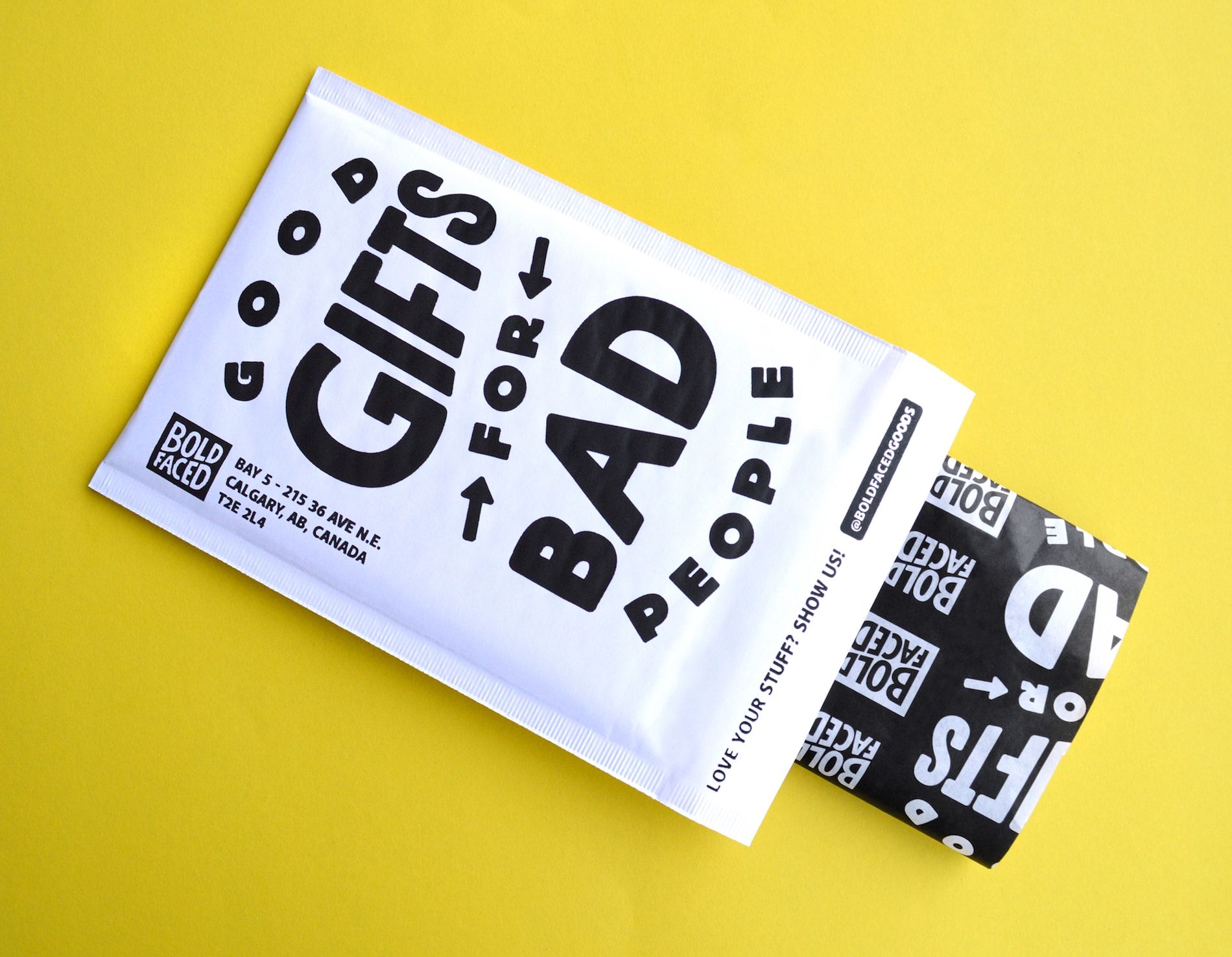 Unboxing with Ted and Kip
"It's important to me that everything I make is unique and full of happiness. When a buyer opens one of my parcels I want the experience to be one of total delight." Anna Carroll Smith, Founder.