#Clothing
#noissuepackaging
@shopeveningstar
Make it official with the noissue packaging! 😍 In @shopeveningstar's case, the noissue custom paper tape did it for them. There's nothing more fulfilling than recognizing your own hardwork and how far you've come. 👏👏👏 We're glad to have contributed a playful, whimsical, and modern addition to evening star's branding! ✨✨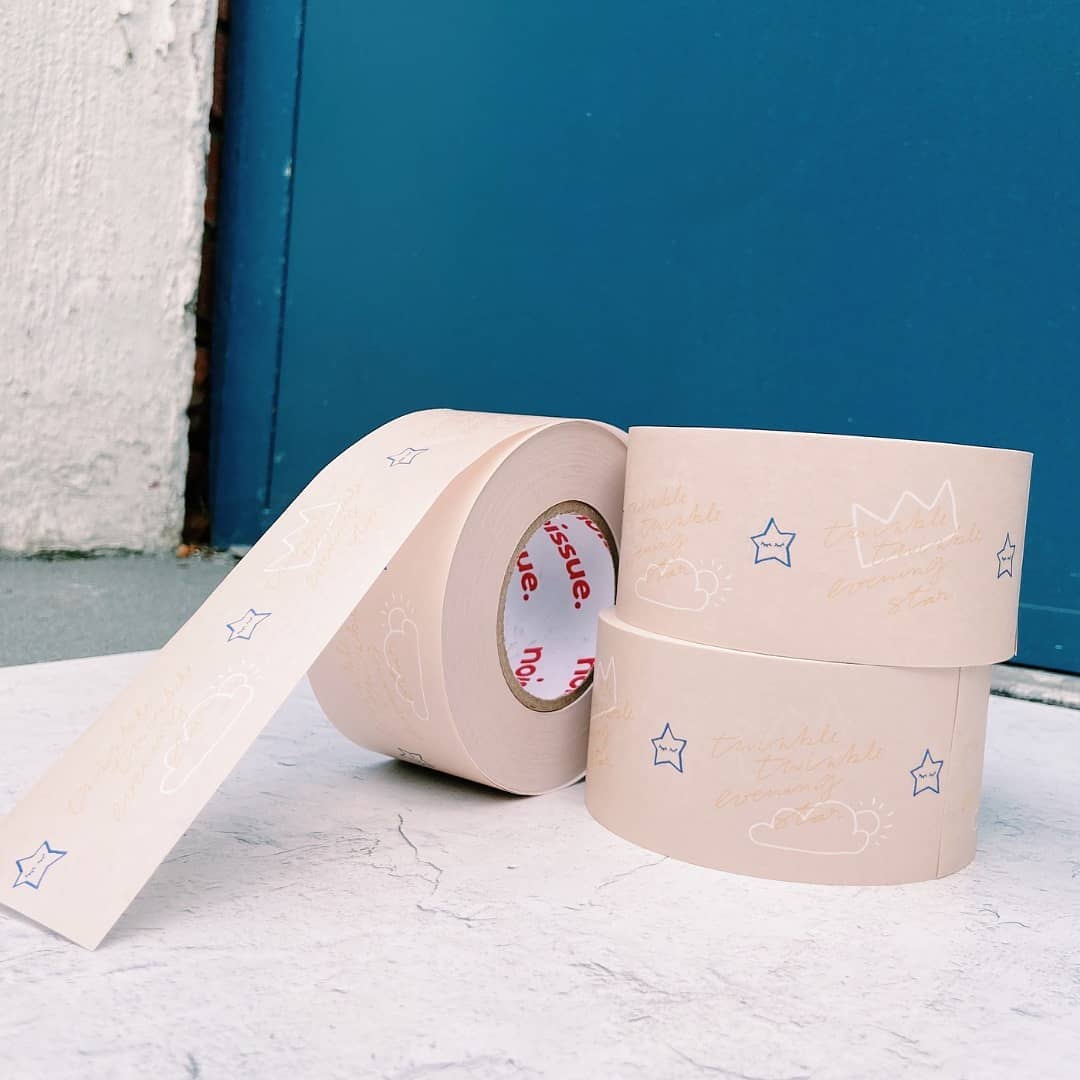 Lulu & Milly: Gorgeous Organic Clothing for Your Little Ones
"...never give up on your dream. It may seem hard at times, but it is so fulfilling." Jasmine and Amanda, founders of Lulu & Milly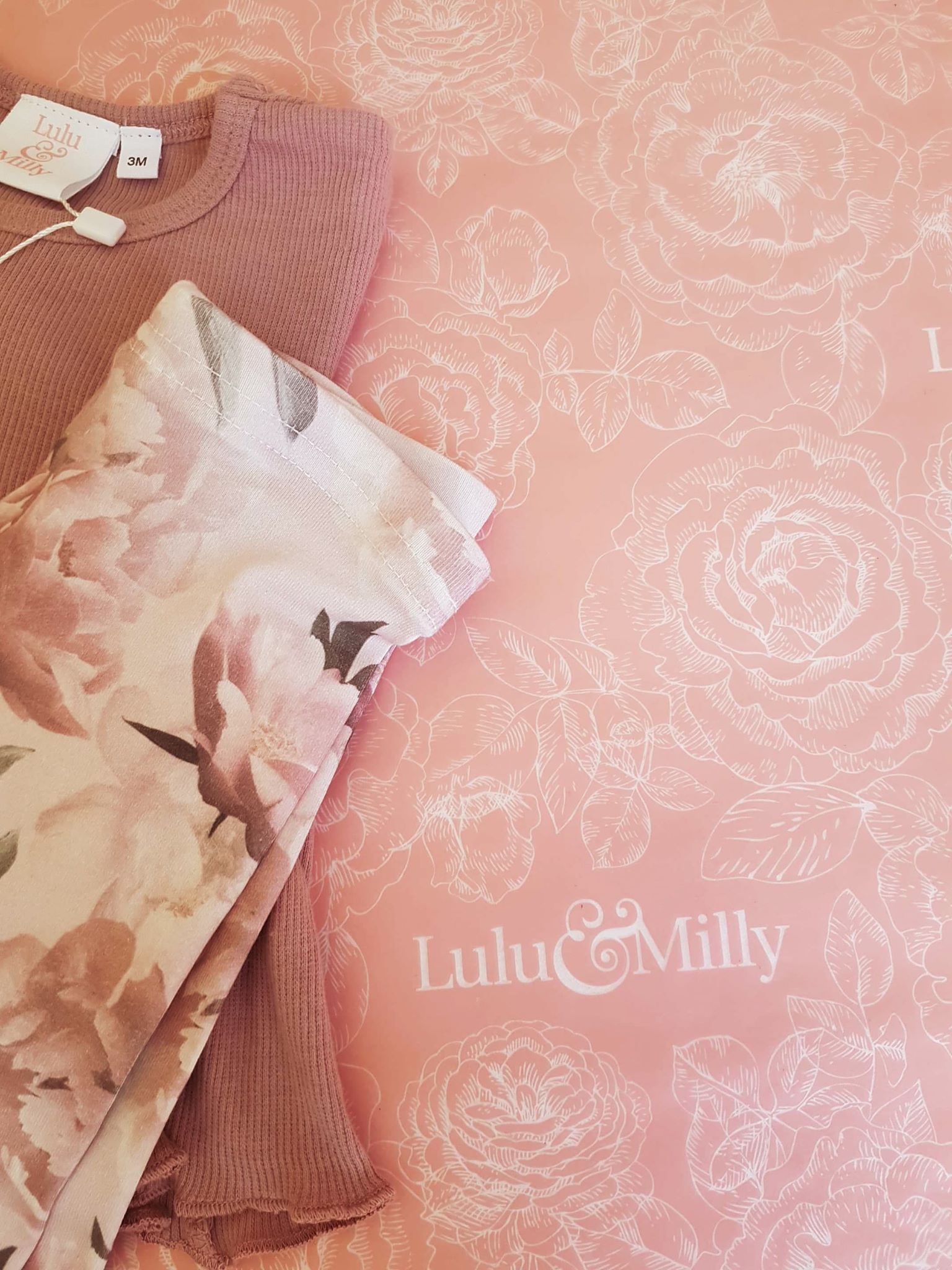 glōu: Quirky Sustainable Fashion Line for Creatives
"I get energized thinking about how I want to use glōu's platform to create content that motivates, inspires, and educates creatives on how to live a happy and sustainable lifestyle." Avanti, Founder of glōu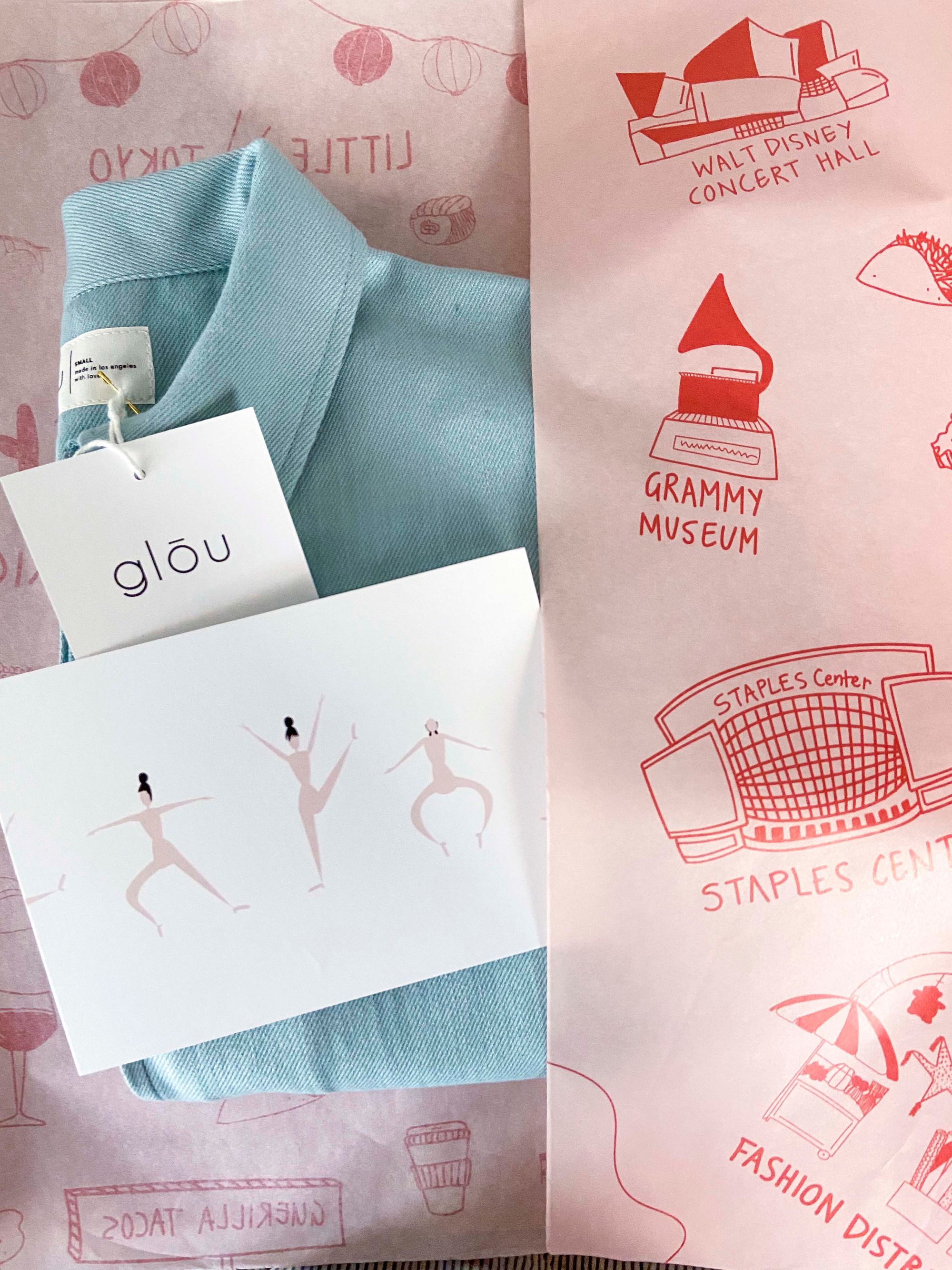 @another.luvr
We love seeing businesses taking the initiative to be more sustainable. 💕💕 @another.luvr makes sure that everything in their business, from sourcing materials down to packaging and shipment, is as sustainable as it gets. 🌱✨ Gorgeous shot and stickers! 😍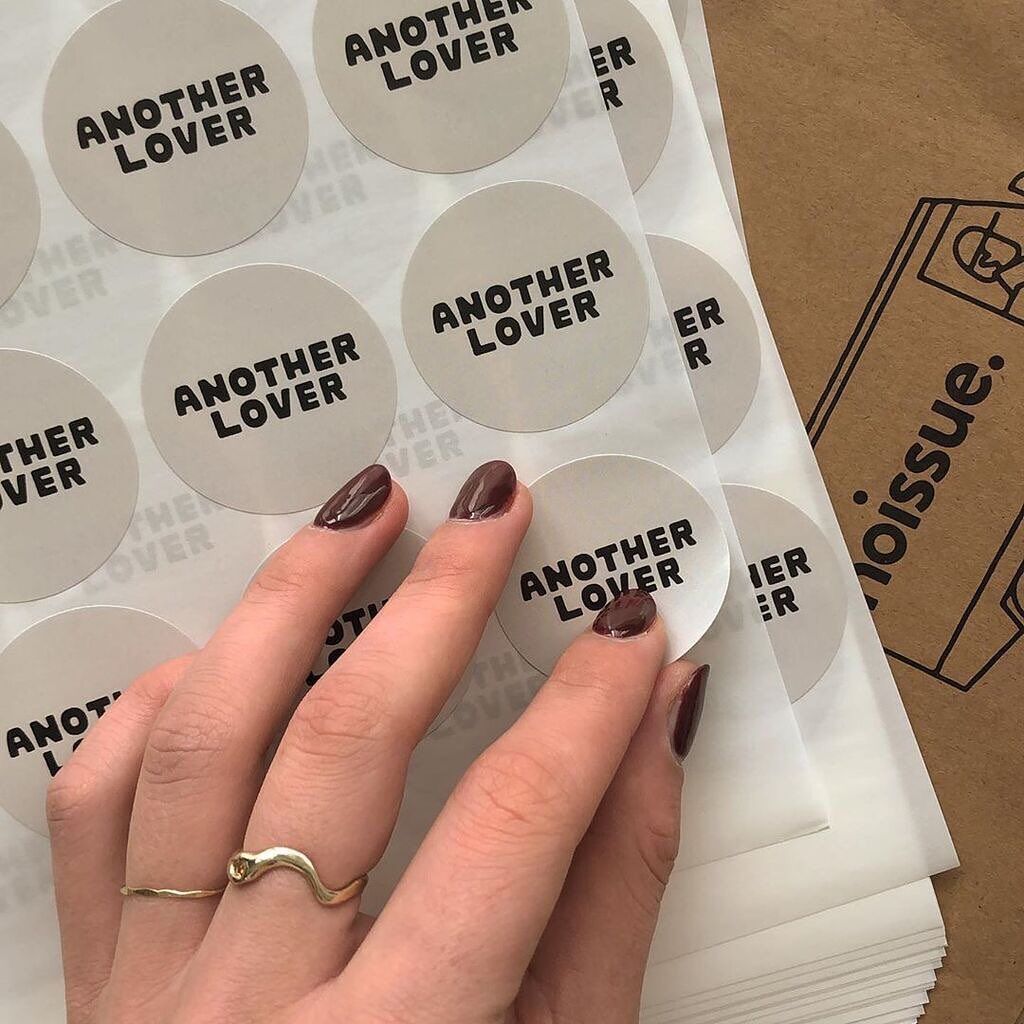 @veronicatuckerthelabel
We love the color and feel of this noissue Tissue design! ✨✨ Our 17gsm paper is available for our 1-color, white-background designs. 🧐 @veronicatuckerthelabel shows off their hand-drawn custom Tissue. ✏️ Perfect for wrapping orders! 🤩🤩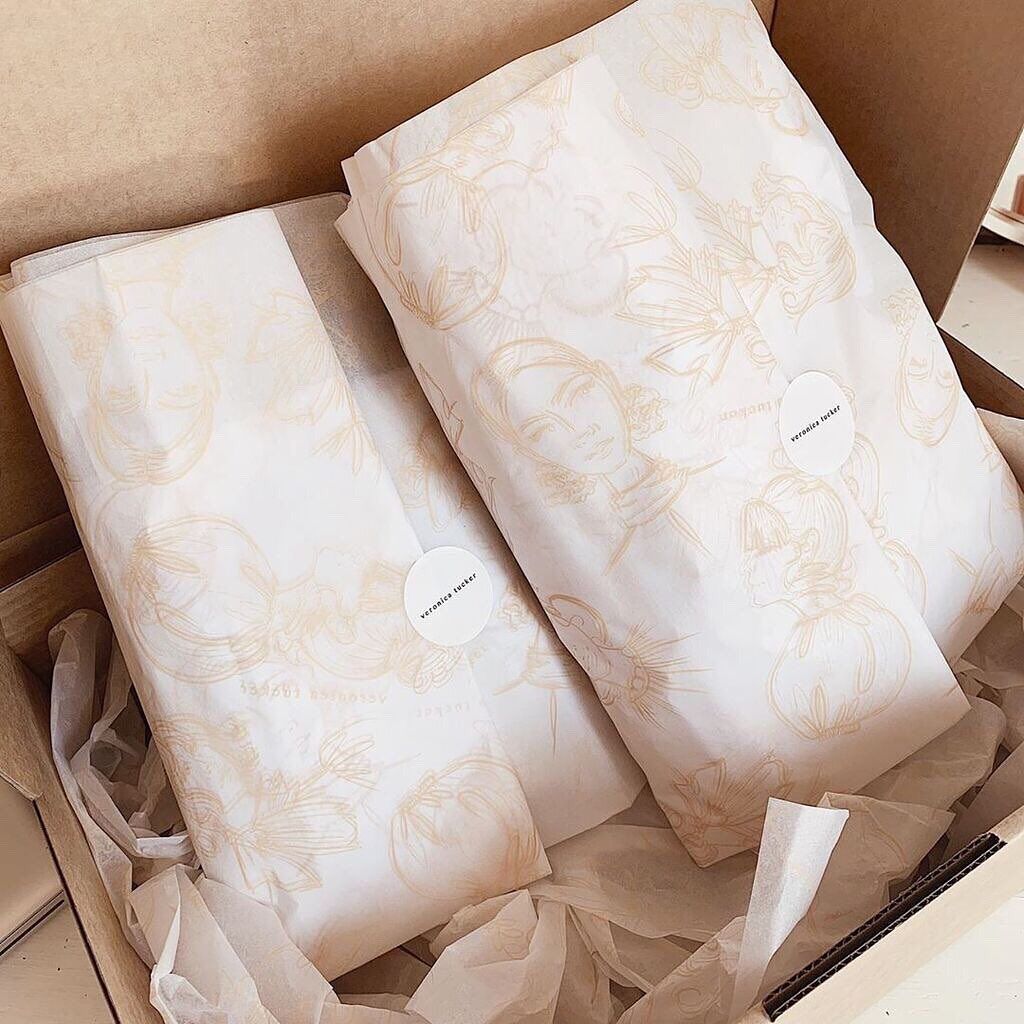 Feel Strong and Beautiful with Activewear from Mama Movement
"I knew right from the start that if I was building a brand on a mission to create a better future, sustainability was going to be an important pillar of my brand." Faye Tan, Founder of Mama Movement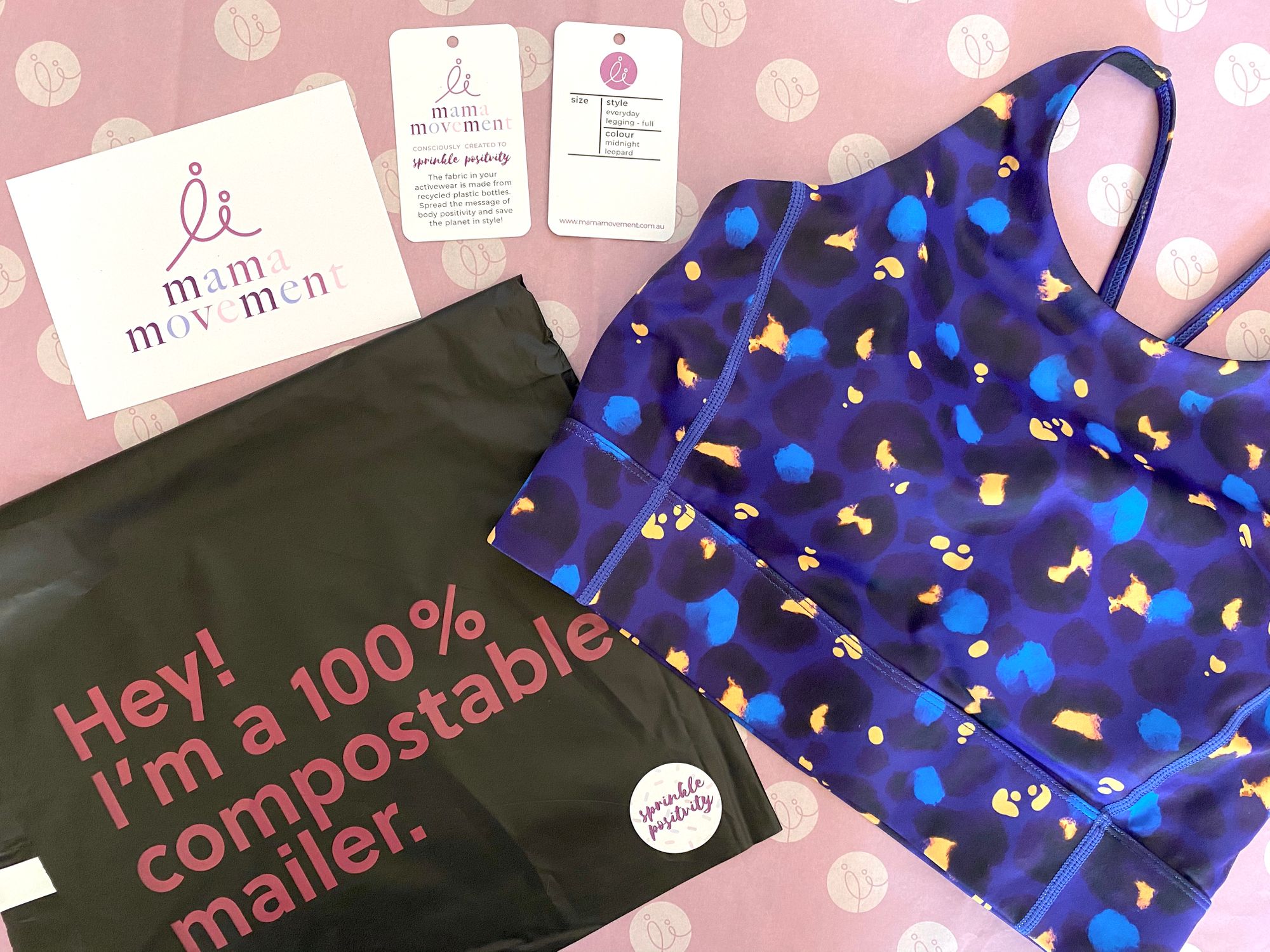 Creatives: Amy Design Co. x Maison Frida
"My brand vision is adventurous, playful, and authentic. These principles help guide my design and also influence my client work," Amy Young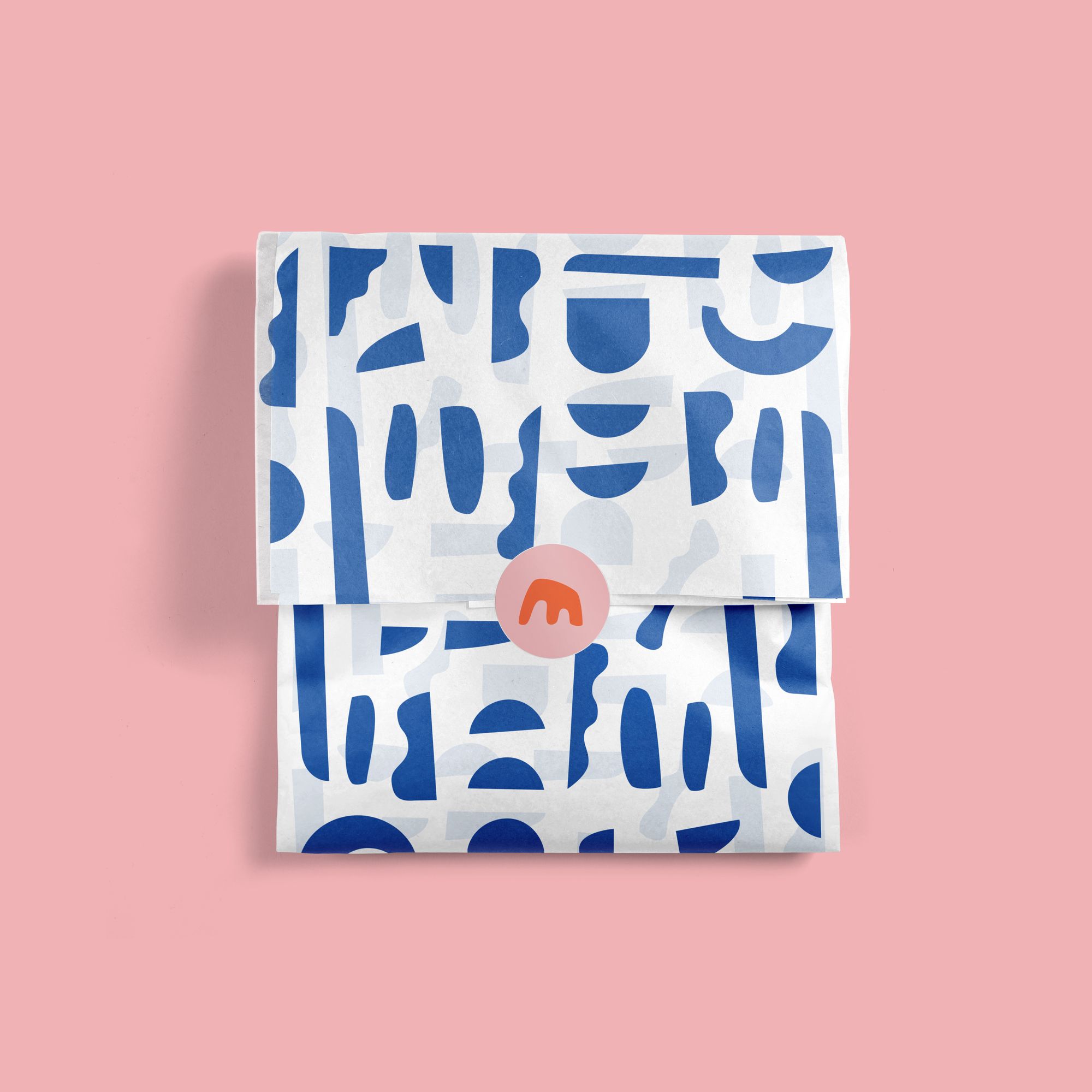 Matching Tree Apparel: Ethically Made Clothing for You and Your Family
"I want to show the world that manufactured goods can come from sustainable sources, without costs to human liberty," Tracey Szynkaruk, founder of Matching Tree Apparel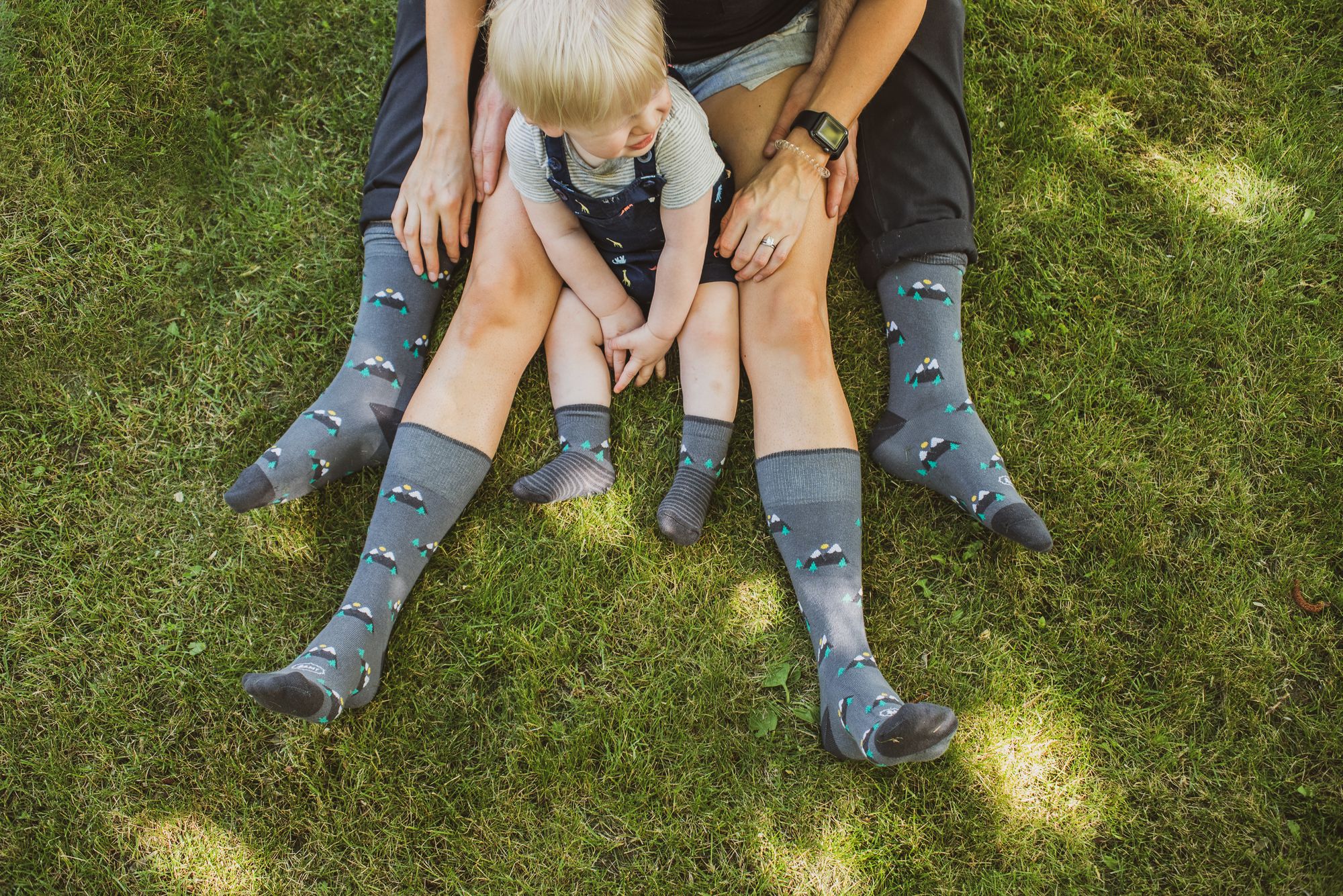 skillings: Responsible Fashion
"Shop small , sustainable & with your heart.," Marnie Skillings, Founder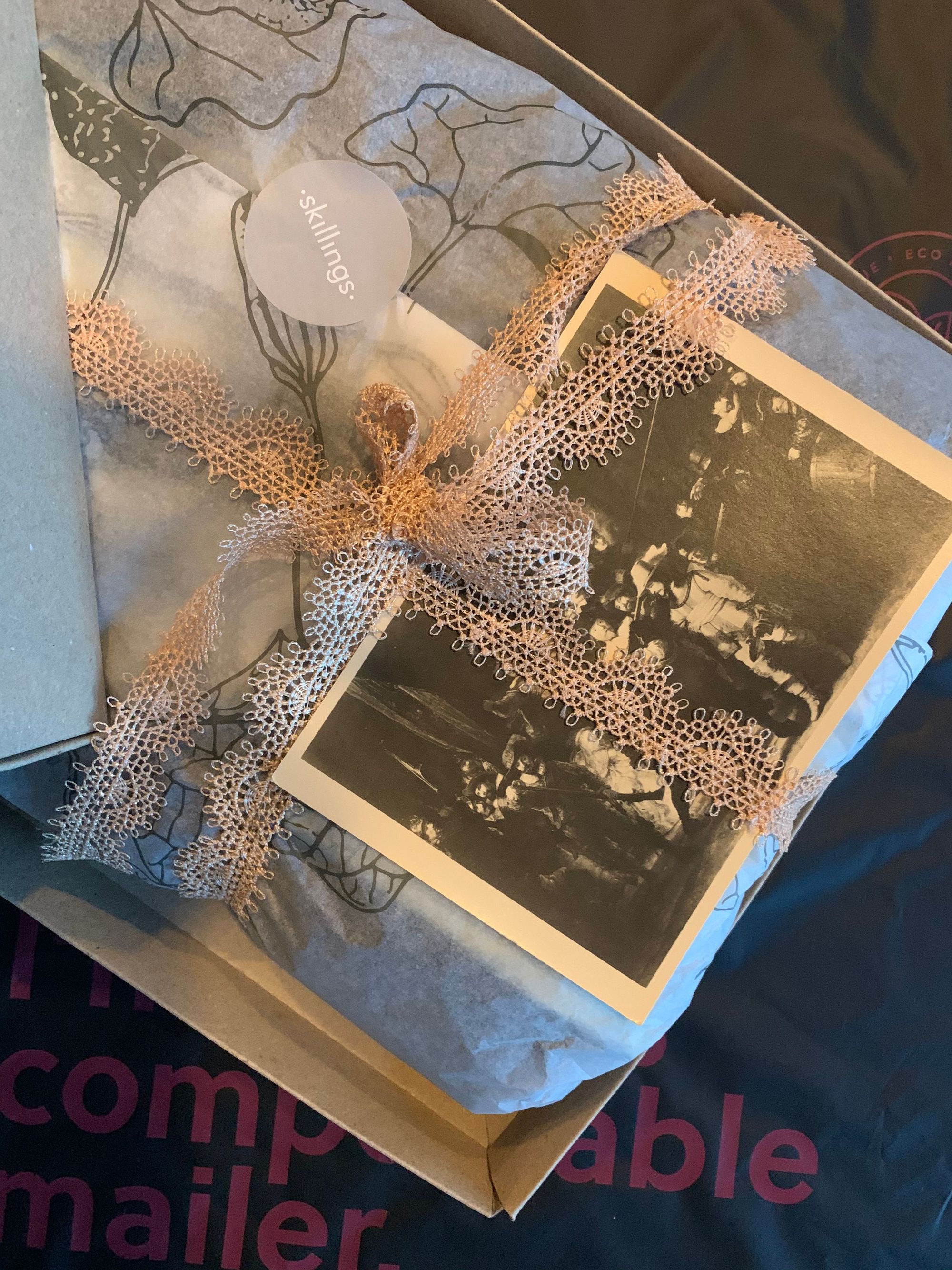 Here to Make a Statement: Passion Parade Co.
"Always remember why you started and while it's advisable to keep pace with steady momentum, don't forget to give yourself a break and get your well-deserved rest. It's a marathon, not a race," Leah Chong, Founder of Passion Parade Co.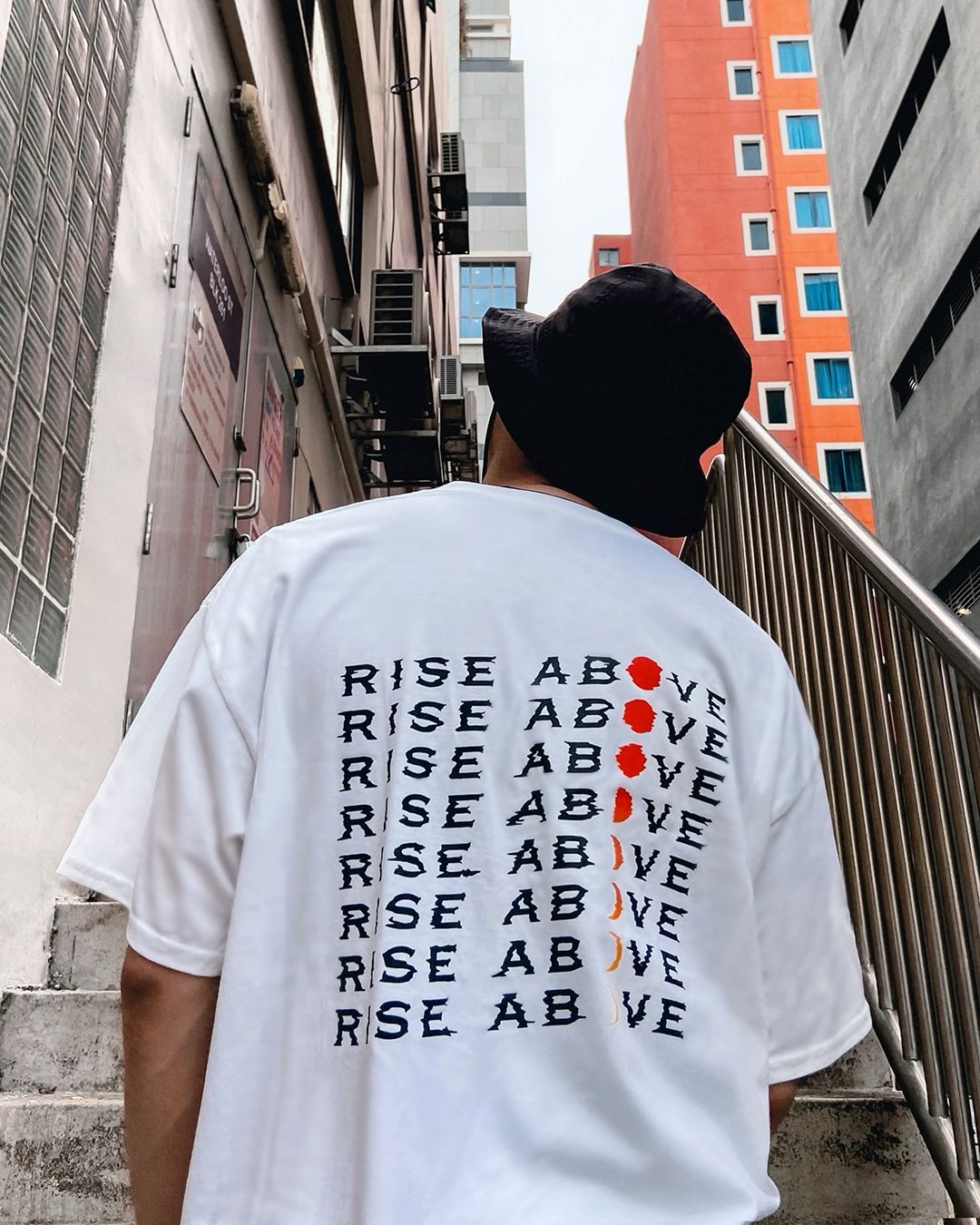 Peggy and Finn: Unique & Eco-Friendly Accessories for the Modern Gentleman
"Take everyday as it comes, lean on your friends and family. People love to help and support your passion," Steph Parsons of Peggy and Finn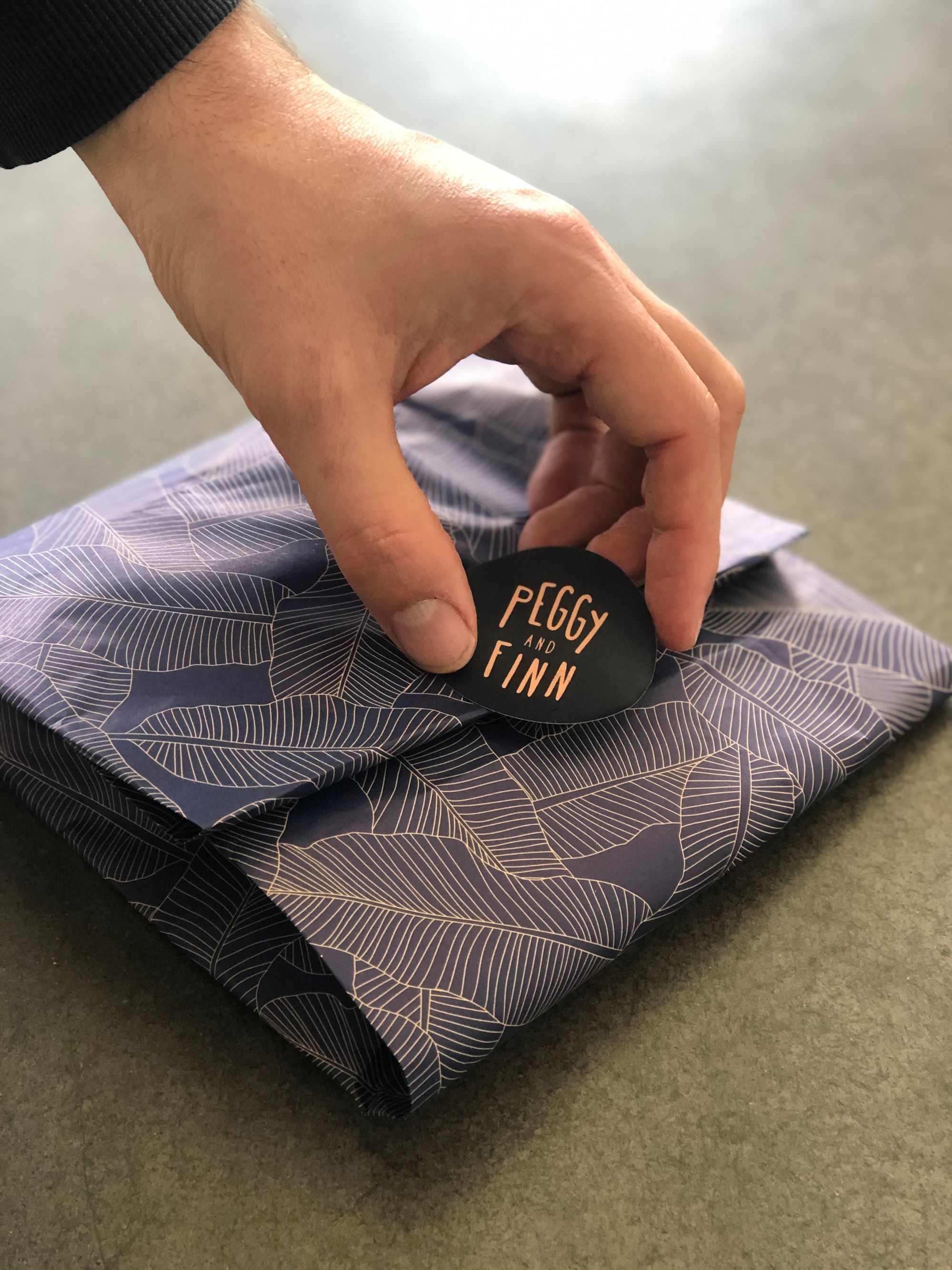 @concreteco_
Even a simple act like switching to noissue Mailers can help everyone live a more single-use-plastic-free life. Our mailers are reusable! 😊🍃 Love this perfectly packed noissue mailer with a branded noissue sticker by @concreteco_! 💖💖💖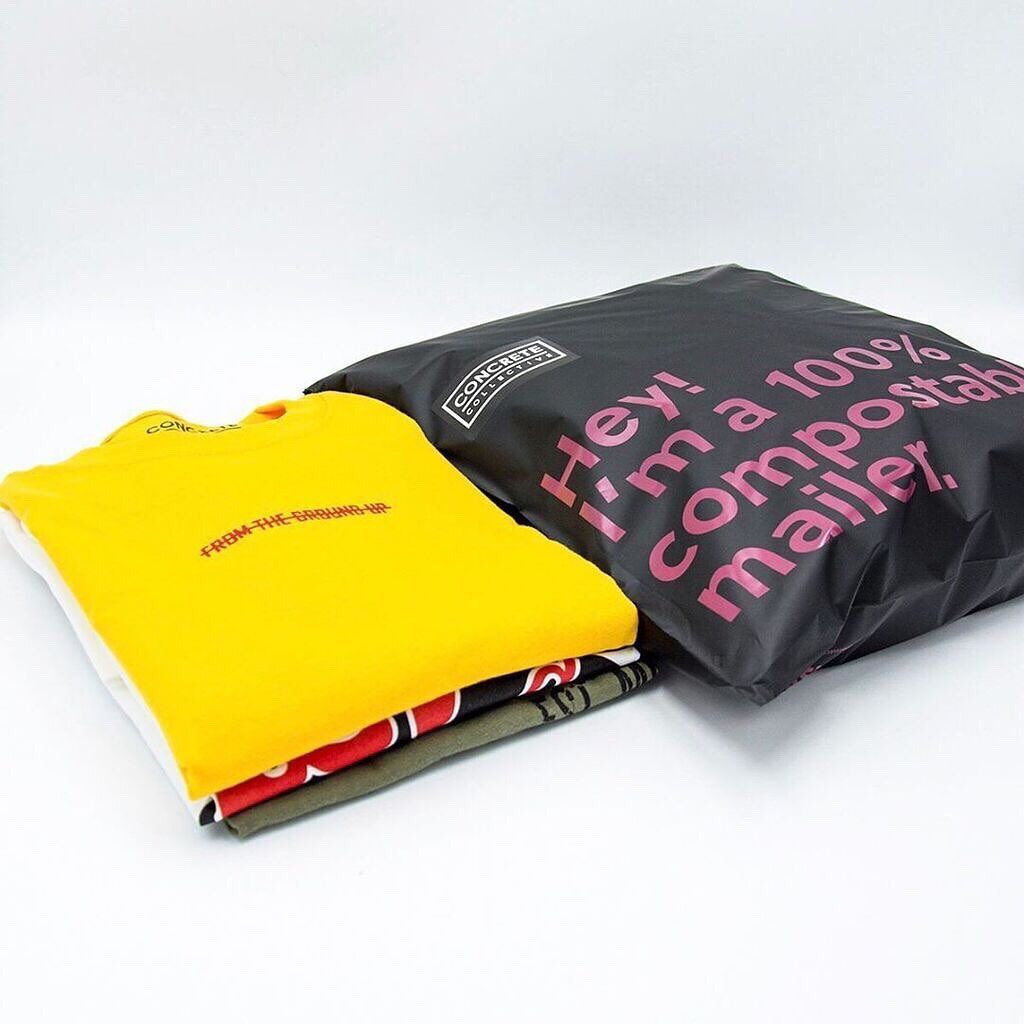 Salomé: Ethically Produced Swimwear by Women for Women
"Empowering women is incredibly important to me; not only by choosing to work with women, but also by promoting body positivity," Sheyla De los Santos, Founder of Salomé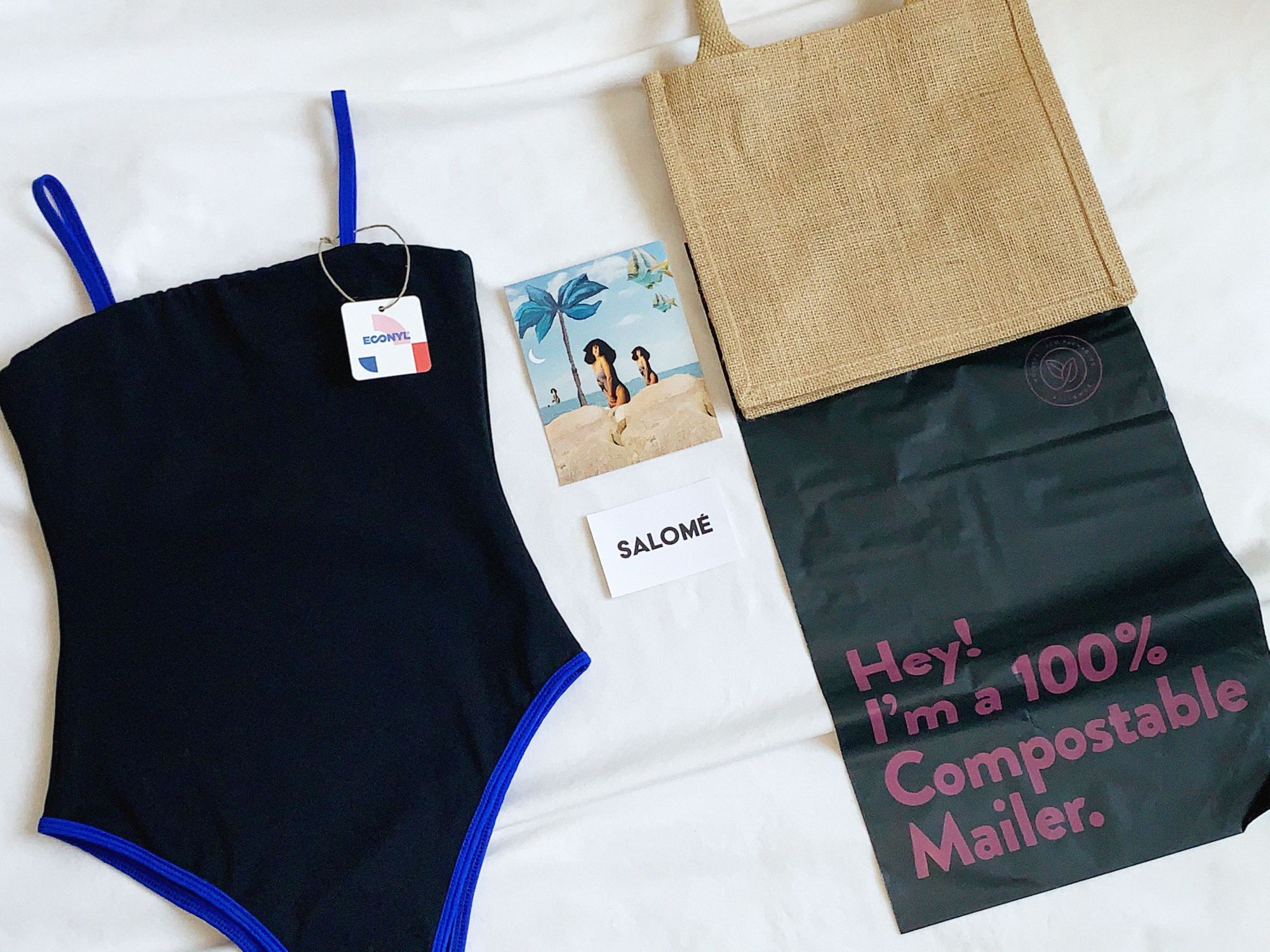 @pixienut
Make your boxes stand out with noissue Tape. 🙌🙌 Customizable with your branding, and with multiple colors - it's a great way to get your parcel noticed. ✨@pixienut opted for a mauve colored noissue tape to go with their kraft boxes. 💜📦 How amazing! 🤩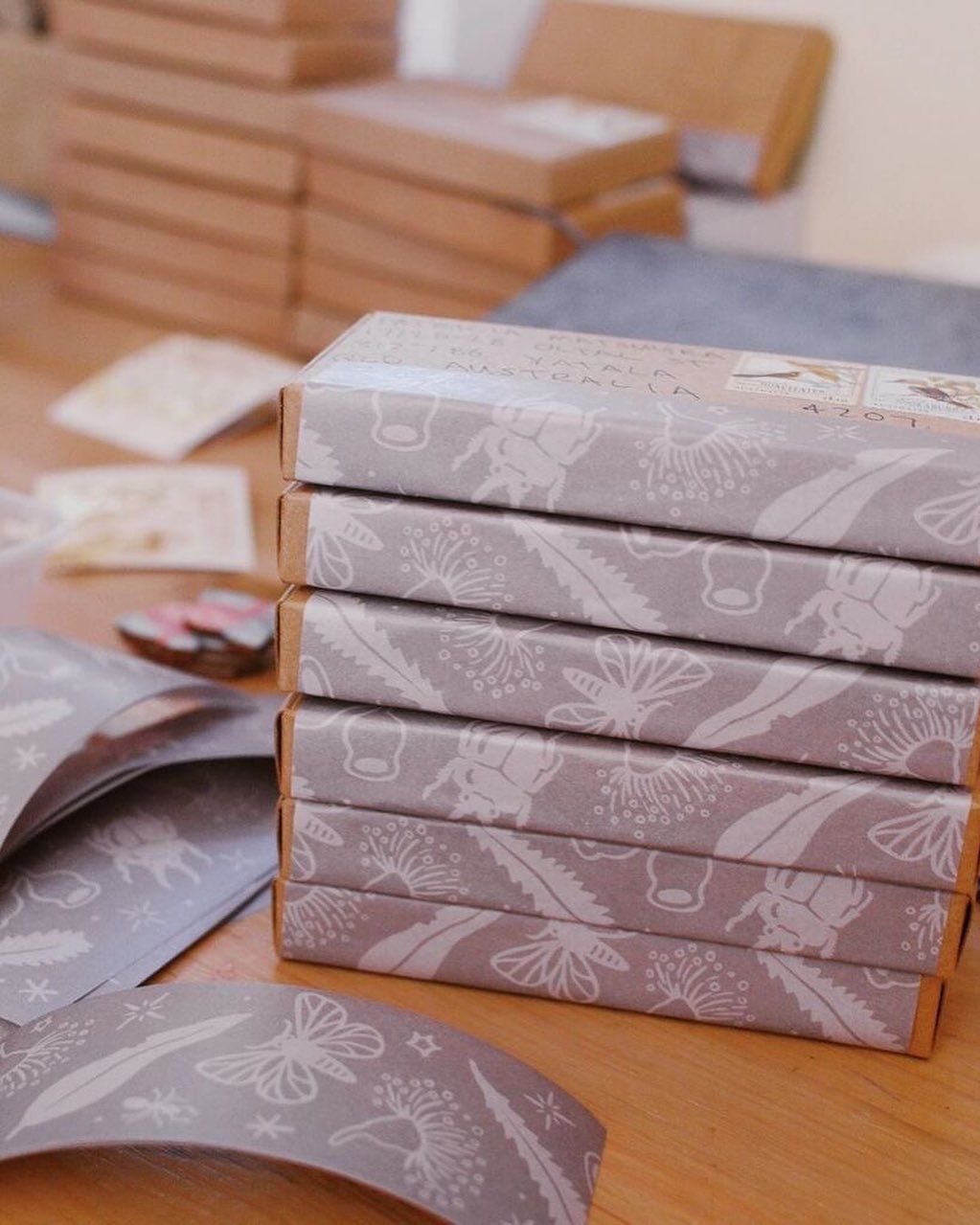 @taluna__
We are proud of these brands who made the #SwitchWithNoissue! 🤗 We appreciate their commitment to more sustainable packaging materials like these noissue Stickers. 🍃🍃🍃 Happy vibes from @taluna__ and we love the Sticker color! ✨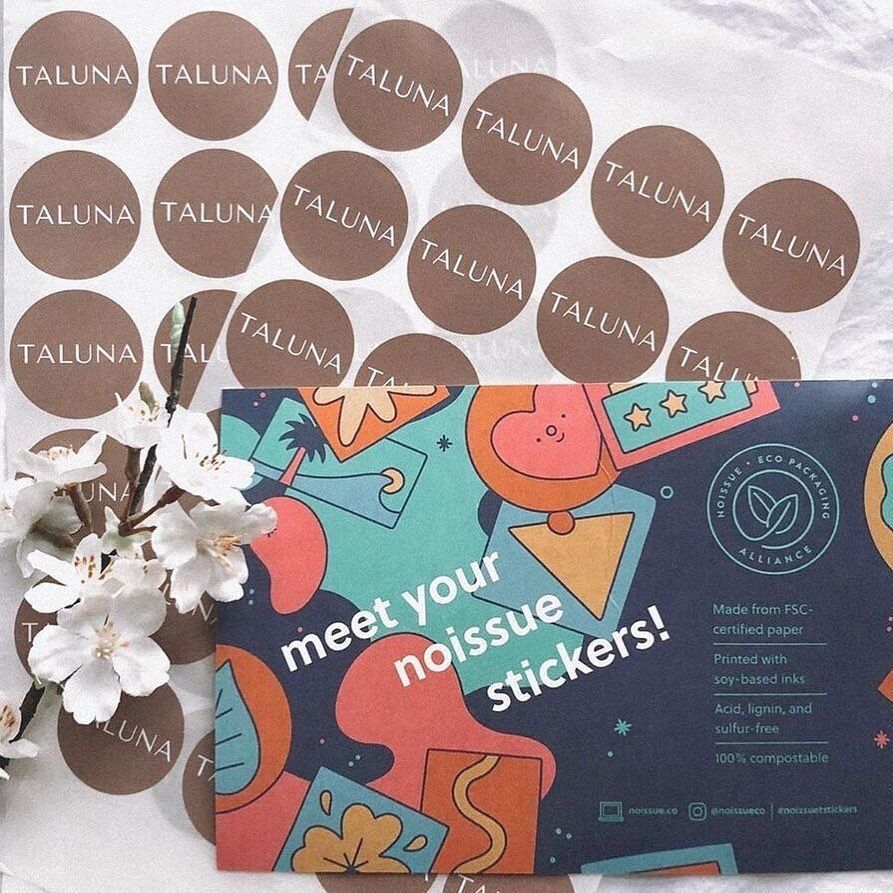 Elegant Packaging for an Inspiring Brand with Lucuma Boutique
"I started Lucuma Boutique with the hope of inspiring women to also feel that confidence. I believe self-care plays a huge role in a woman's confidence," Sofia Rocca, Founder of Lucuma Boutique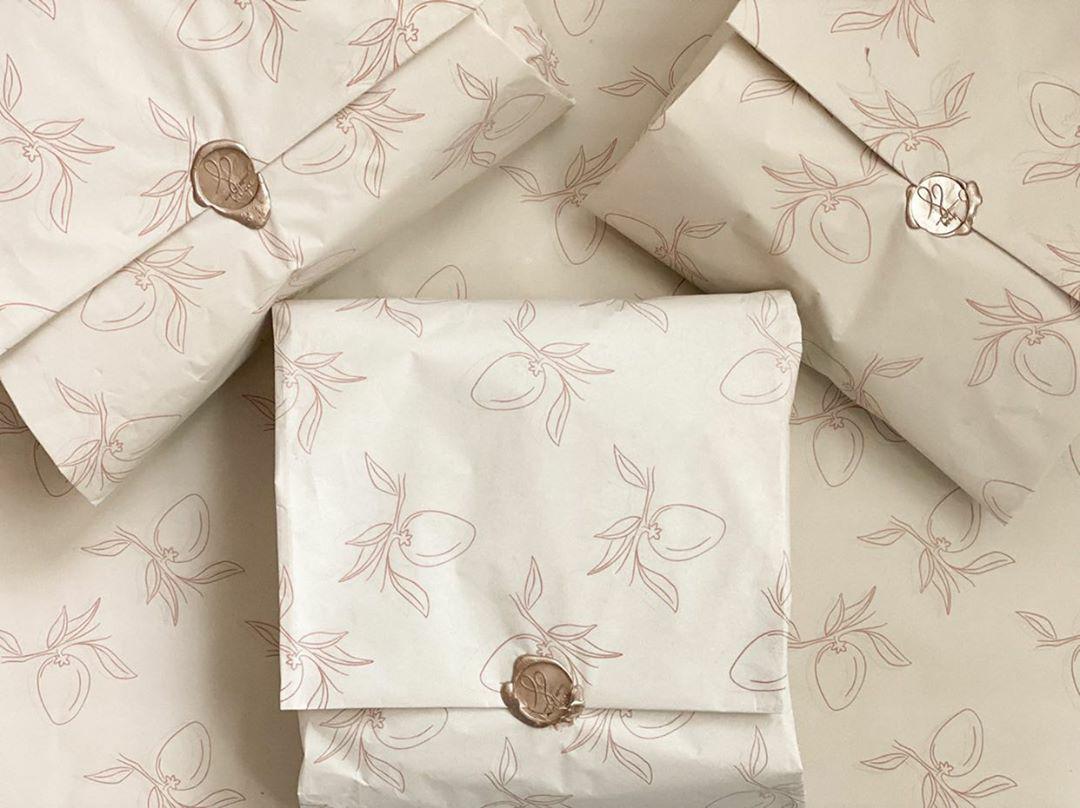 @rendezvousthelabel
@rendezvousthelabel shipping in noissue's 100% compostable mailer! Home and commercially compostable, our mailers are certified to break down in 90-180 days! Start shipping more sustainably. 🍃🍃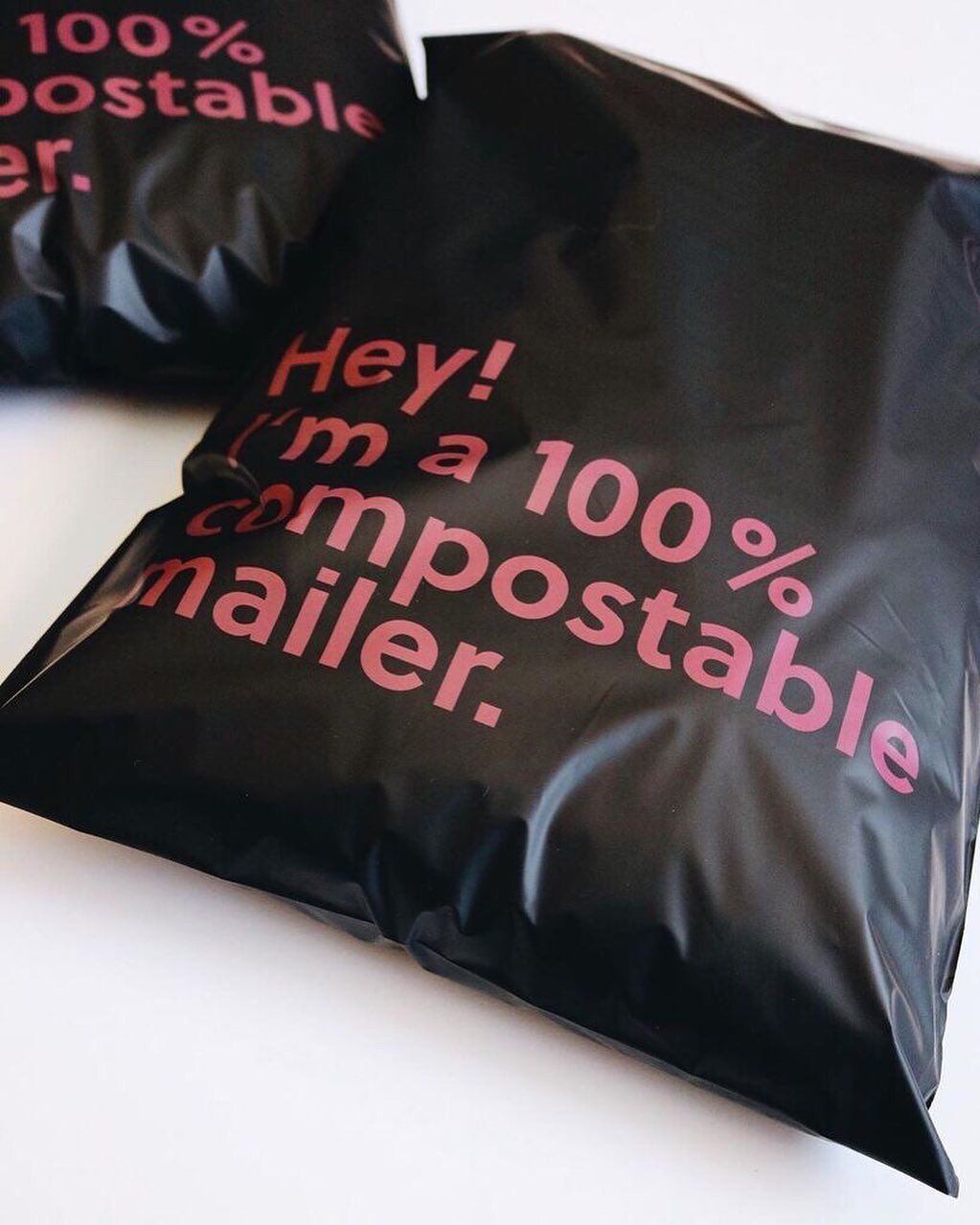 Creatives: Ami DeMelo x Lucuma Boutique
"I'm content with a more location-independent lifestyle now and focusing on helping others achieve their business goals (especially in the early days, as start-up life inspires me) through cohesive visual identity," Ami DeMelo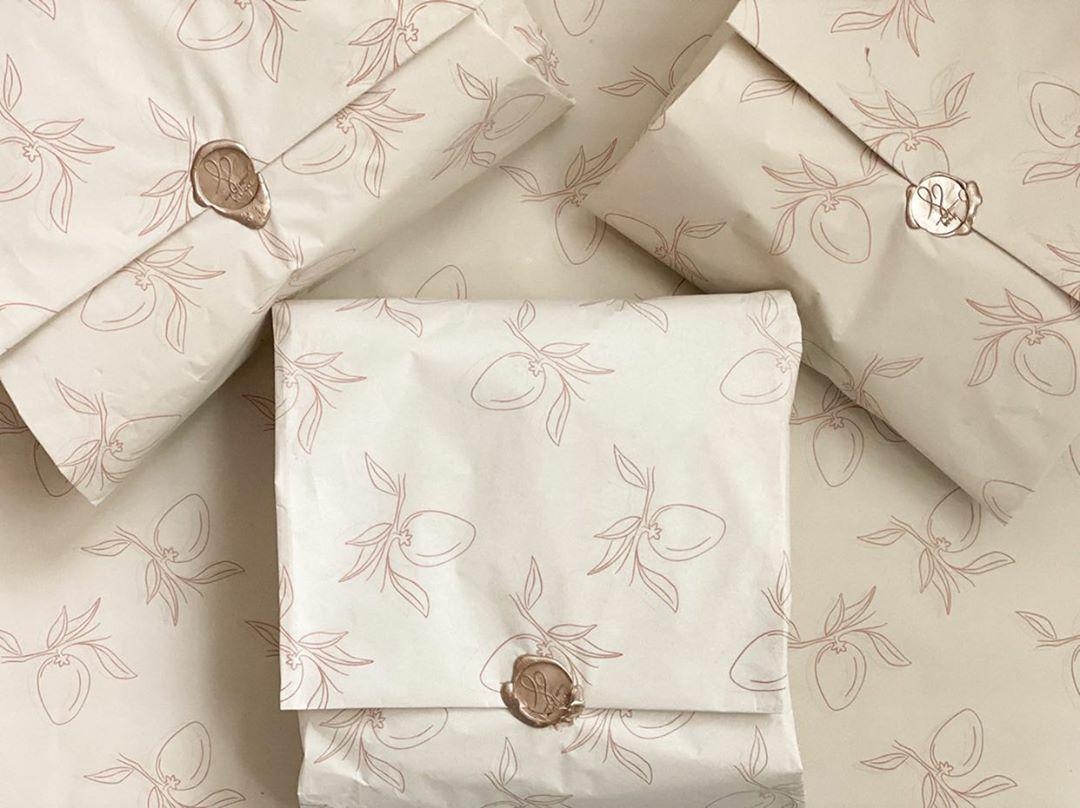 @littlefishkopp
They say that there are a lot of fish in the sea, just like @littlefishkopp's noissue custom tissue! 🐠🐟 The red noissue Sticker is a nice pop against their noissue Tissue. ❤️ So cute! ✨✨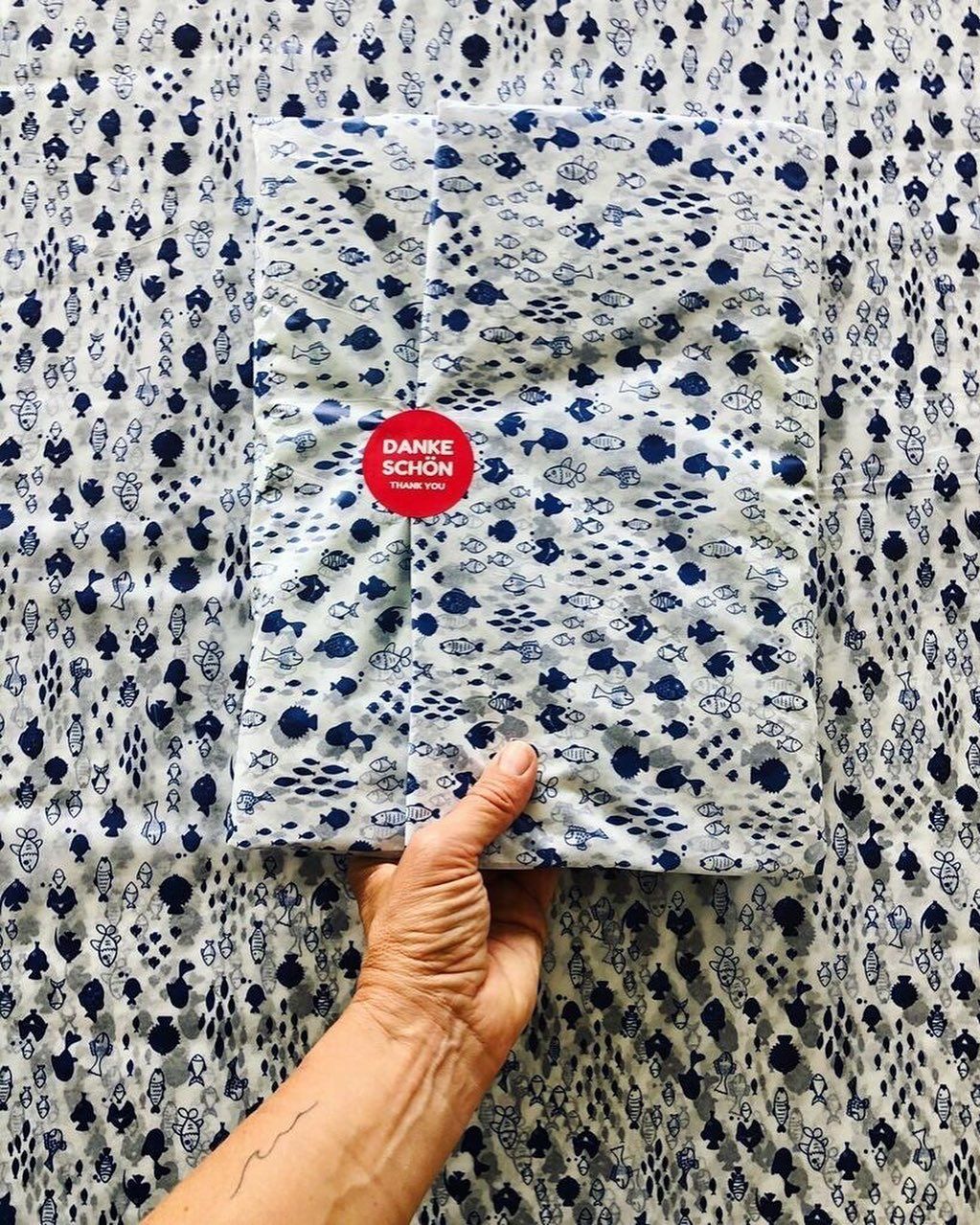 Wick and Maple: Sustainable Handcrafted Candles
"It's such a pleasure to be able to see customers fall in love with your product + packaging at first sight," Selah, Founder of Wick and Maple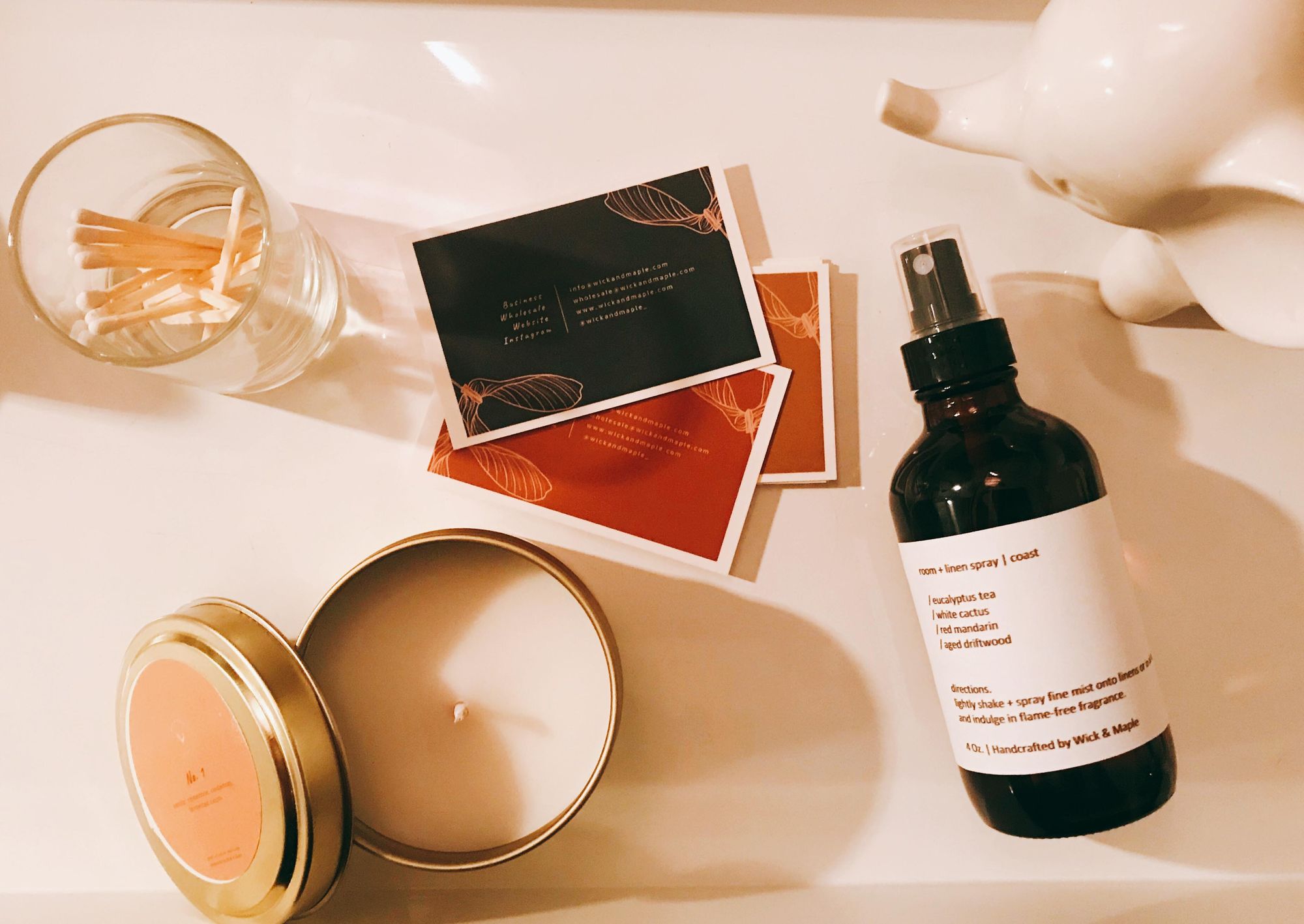 @sabinna_com
And just like that, it's #PlasticFreeJuly again! 🙌🙌 Our mailers have the same purpose and abilities as a normal plastic polymailer but these are derived from corn, and will breakdown in 6 months if composted properly. 🍃🍃 Kudos to @sabinna_com for making the #SwitchWithNoissue! 💗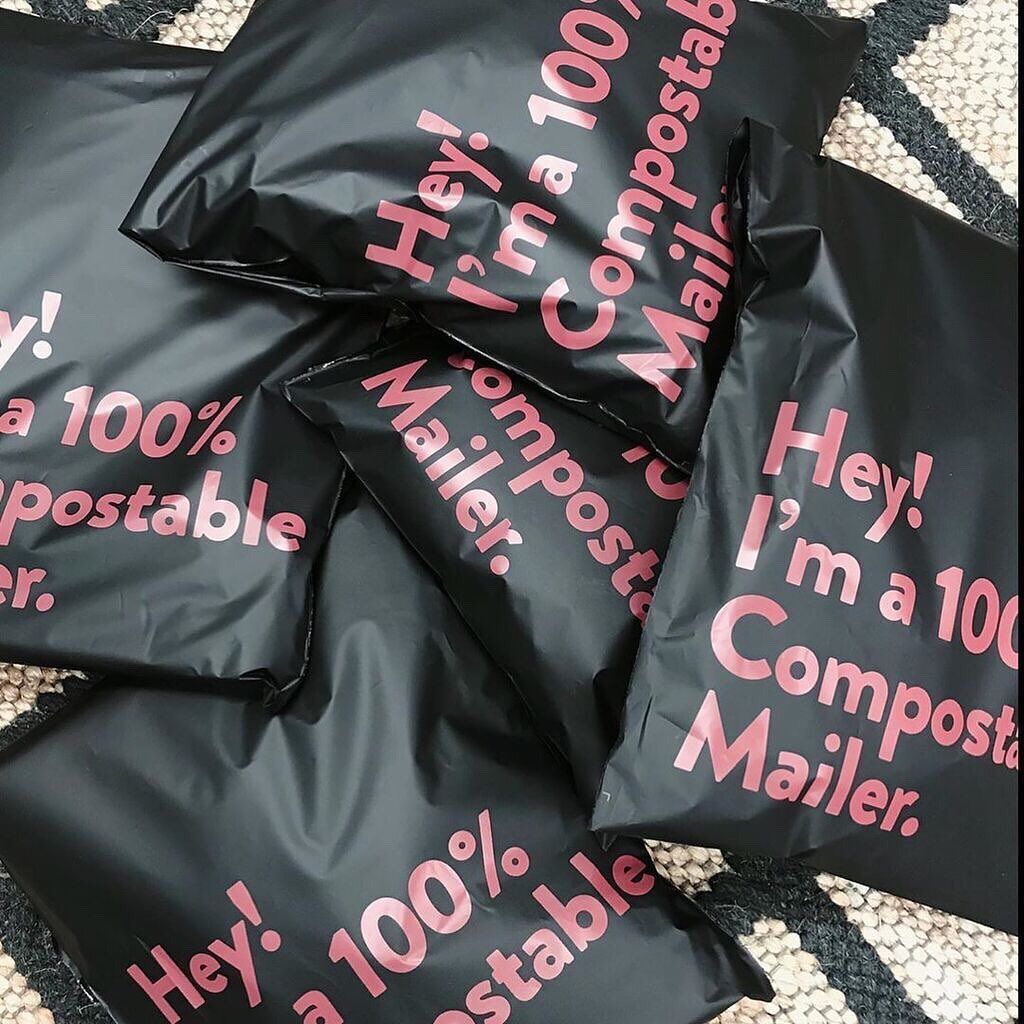 Fyoocher: Changing the Future of Fashion
"We as consumers can change the industry with every purchase, however it's the people making the clothes that need to make the change first," Jamie Dawes, Owner of Fyoocher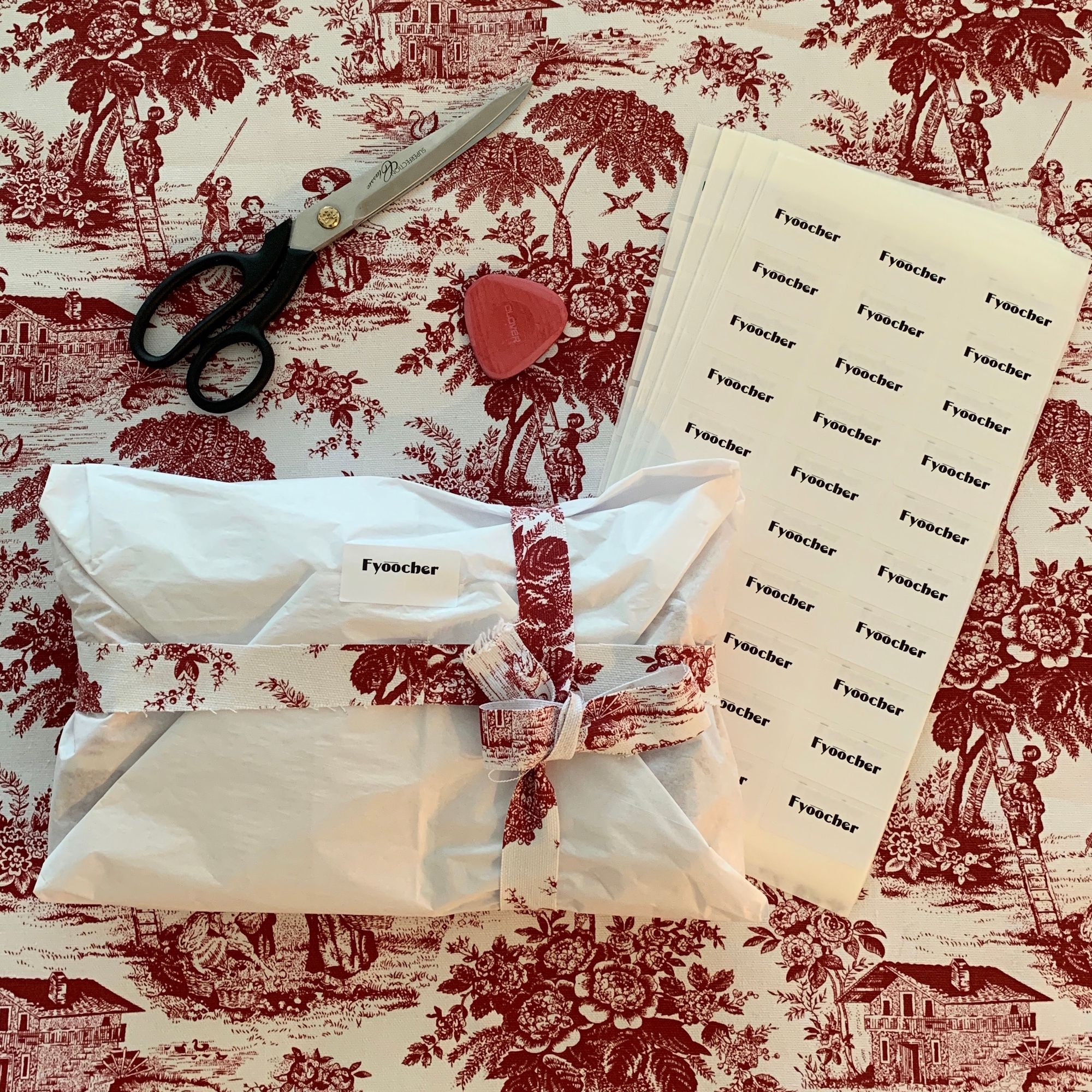 @ridemuro
Nice to see @ridemuro's parcels headed to a new home! 🏠 Fulfill and pack your orders sustainably with the noissue's compostable Mailers 🍃🍃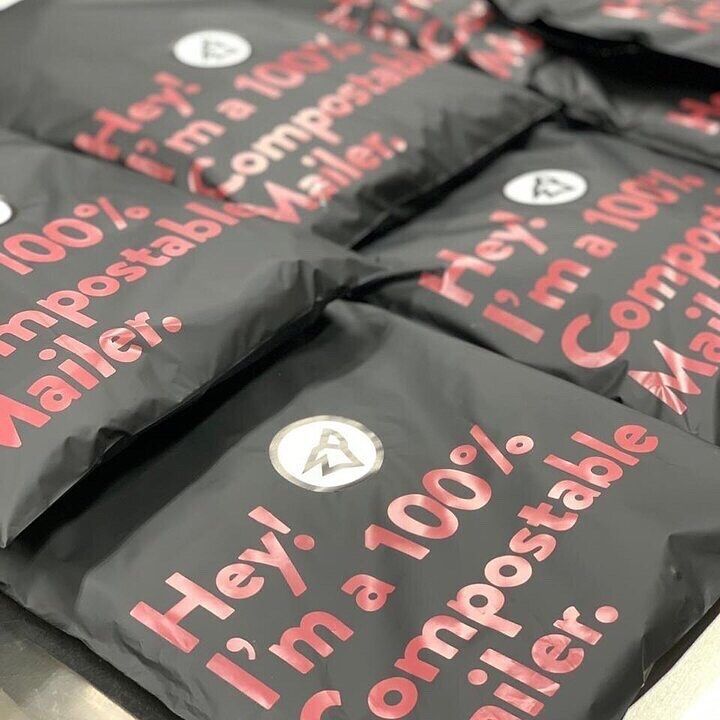 @l.o.m_fashion
We love the repeating logo design by @l.o.m_fashion 😍😍 Their colorful scrunchies are all wrapped up in noissue custom Tissues. ✨✨They also completed the look by stamping their logo inside the box! 📦🤩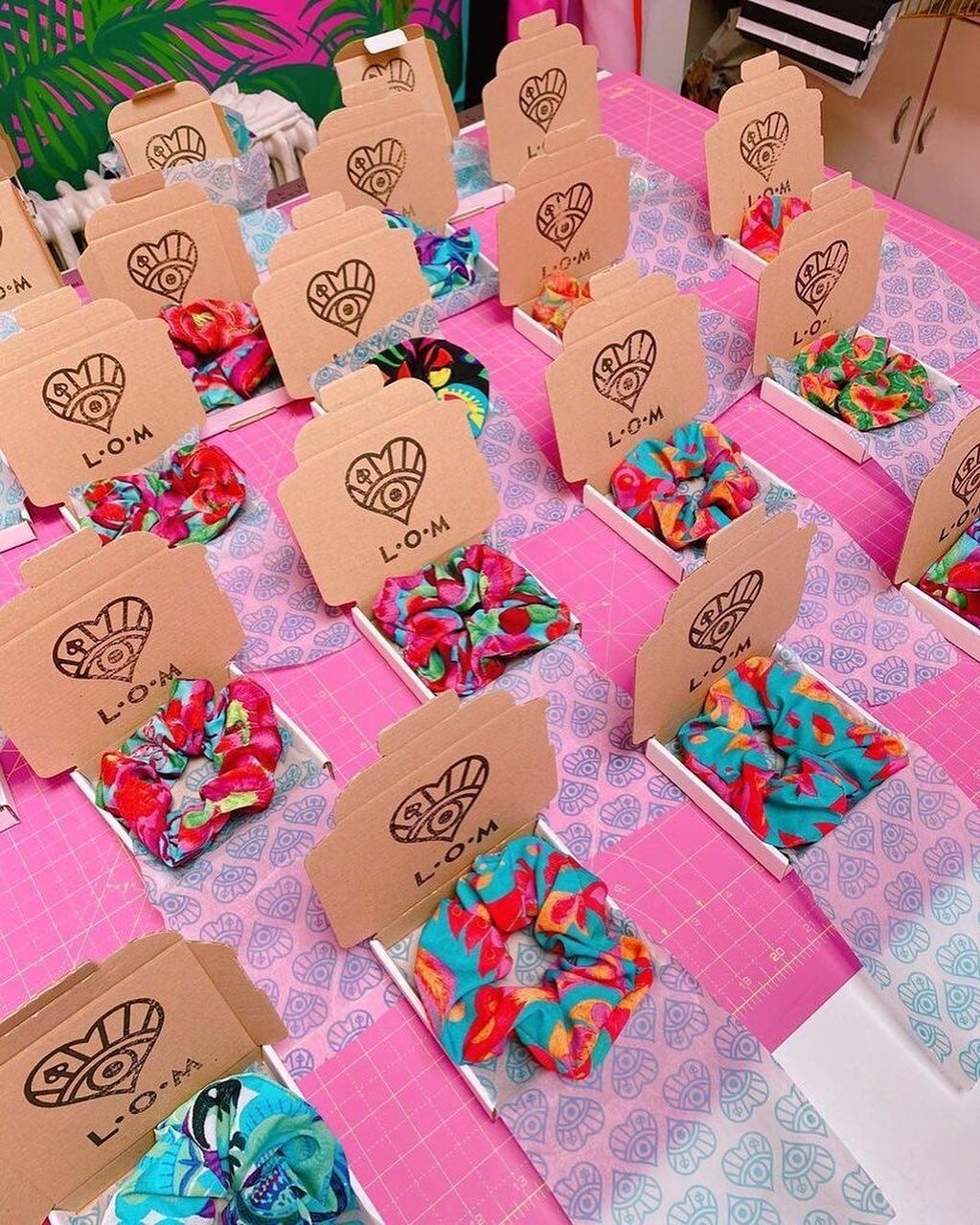 Creatives: Moon Child Studio x Saffie Bea
"I find creativity definitely inspires creativity, the more you use the more you have!" Sophie of Moon Child Studio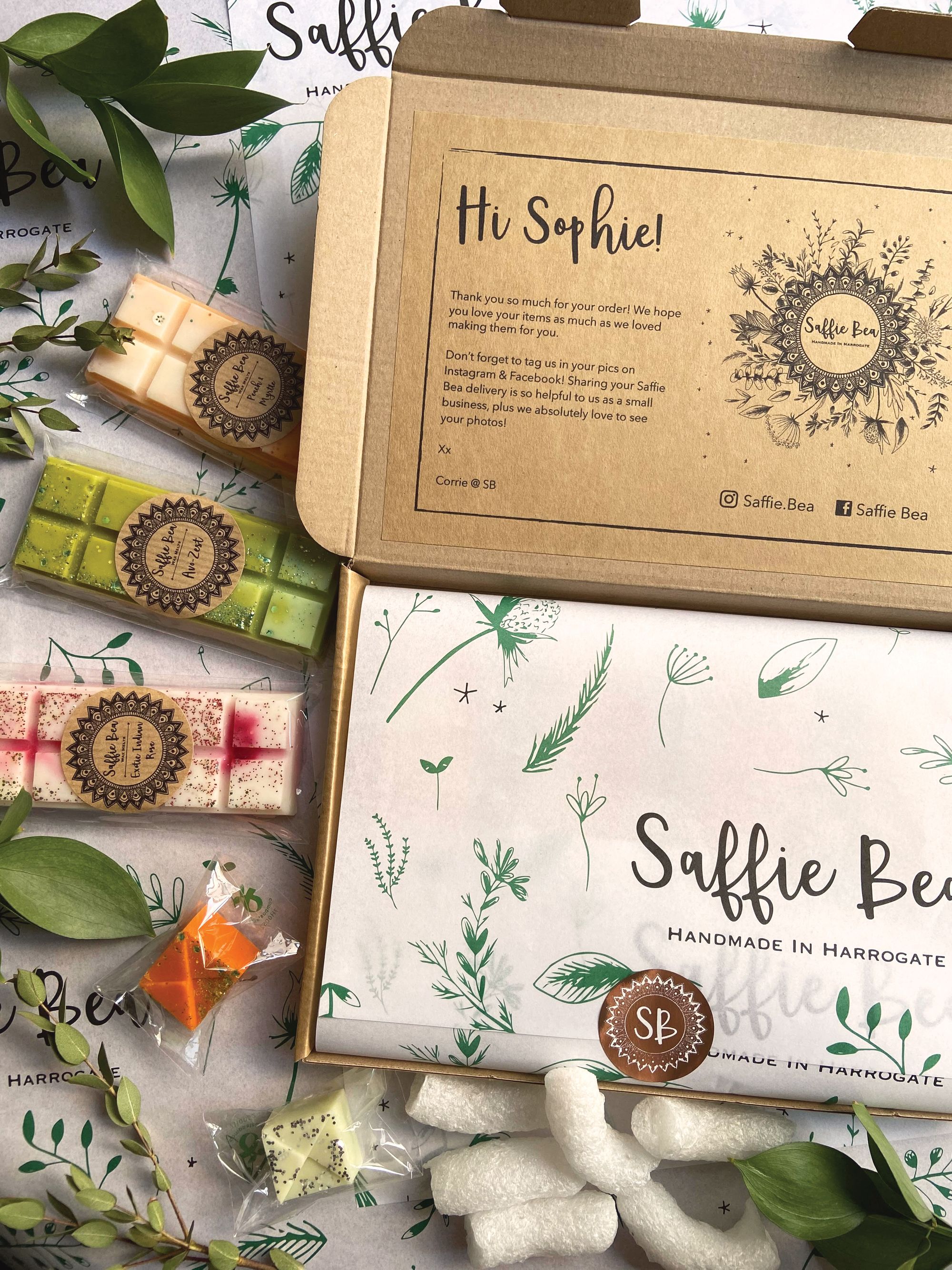 @lockandkeyclothing
A good change can start small with a simple switch. 🤗 You can start your sustainable journey by making the #SwitchWithNoissue! 🍃🍃 @lockandkeyclothing shows off their 100% noissue compostable mailers. ✨✨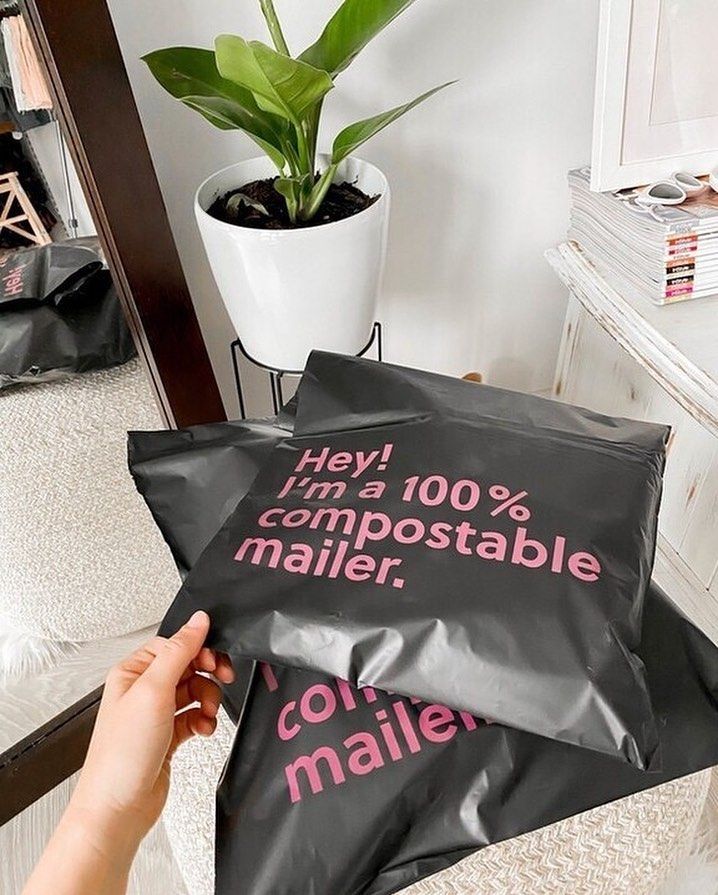 @aragmaswim
The waves are upon us! 🌊🌊 Love how @aragmaswim's noissue packaging is so relaxing to look at. 💗 Looks even better finished with one of the new noissue custom sticker sizes! ✨✨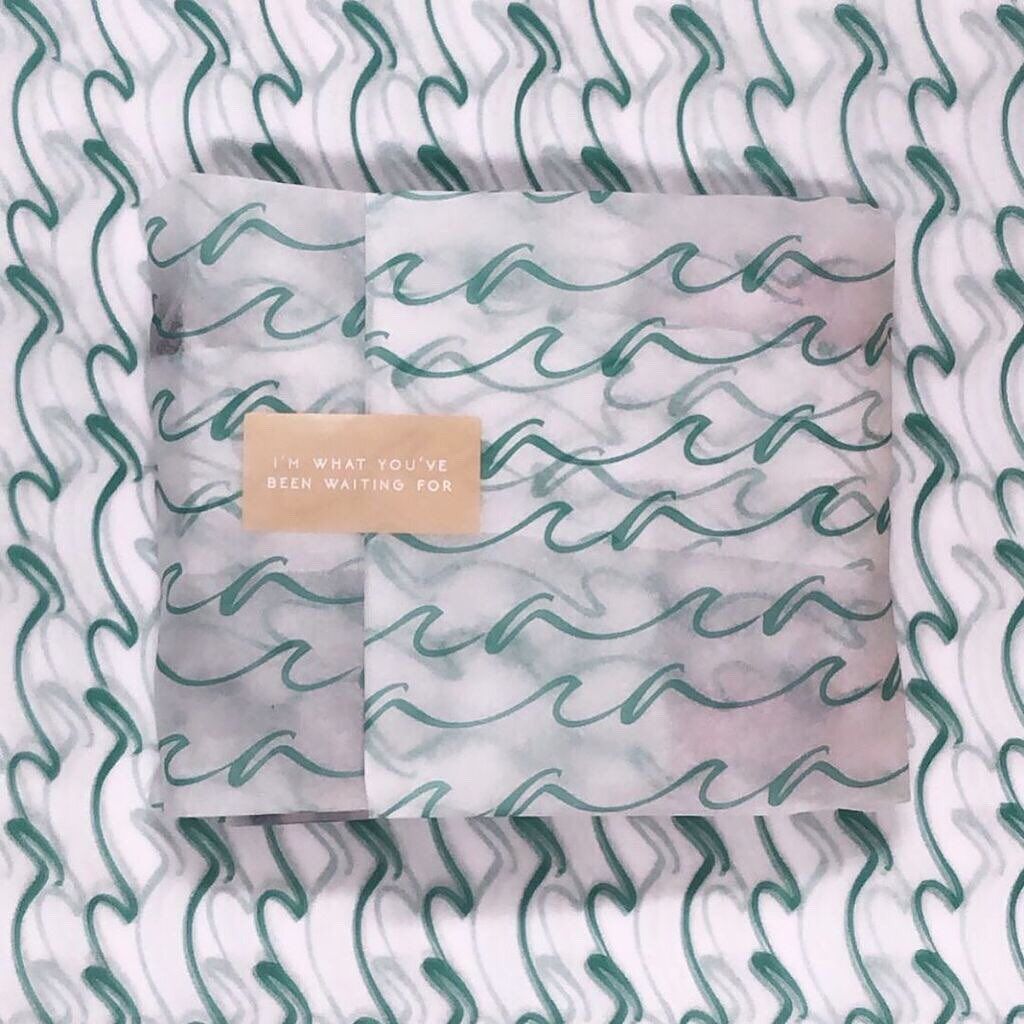 @wilding_co
One way to use your noissue stamp is to brand plain recycled bags with it. 👍👍 @wilding_co did an awesome job  staying consistent with their branding while being eco conscious! 🍃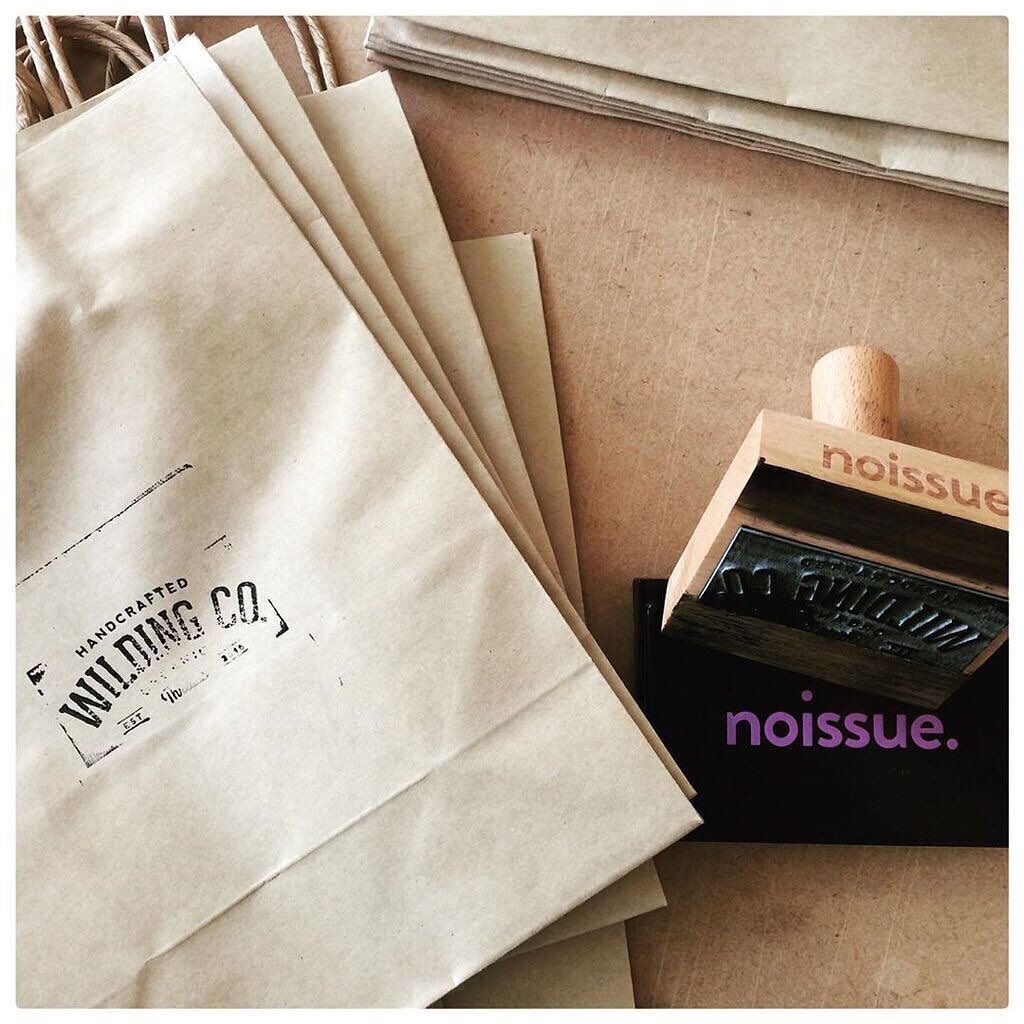 Sustainable Fashion with Points of Measure
"I've trusted noissue for years for my client's packaging so it just made sense to look there first for packaging for my own brand," Natalie Smith, CEO and Founder of Points of Measure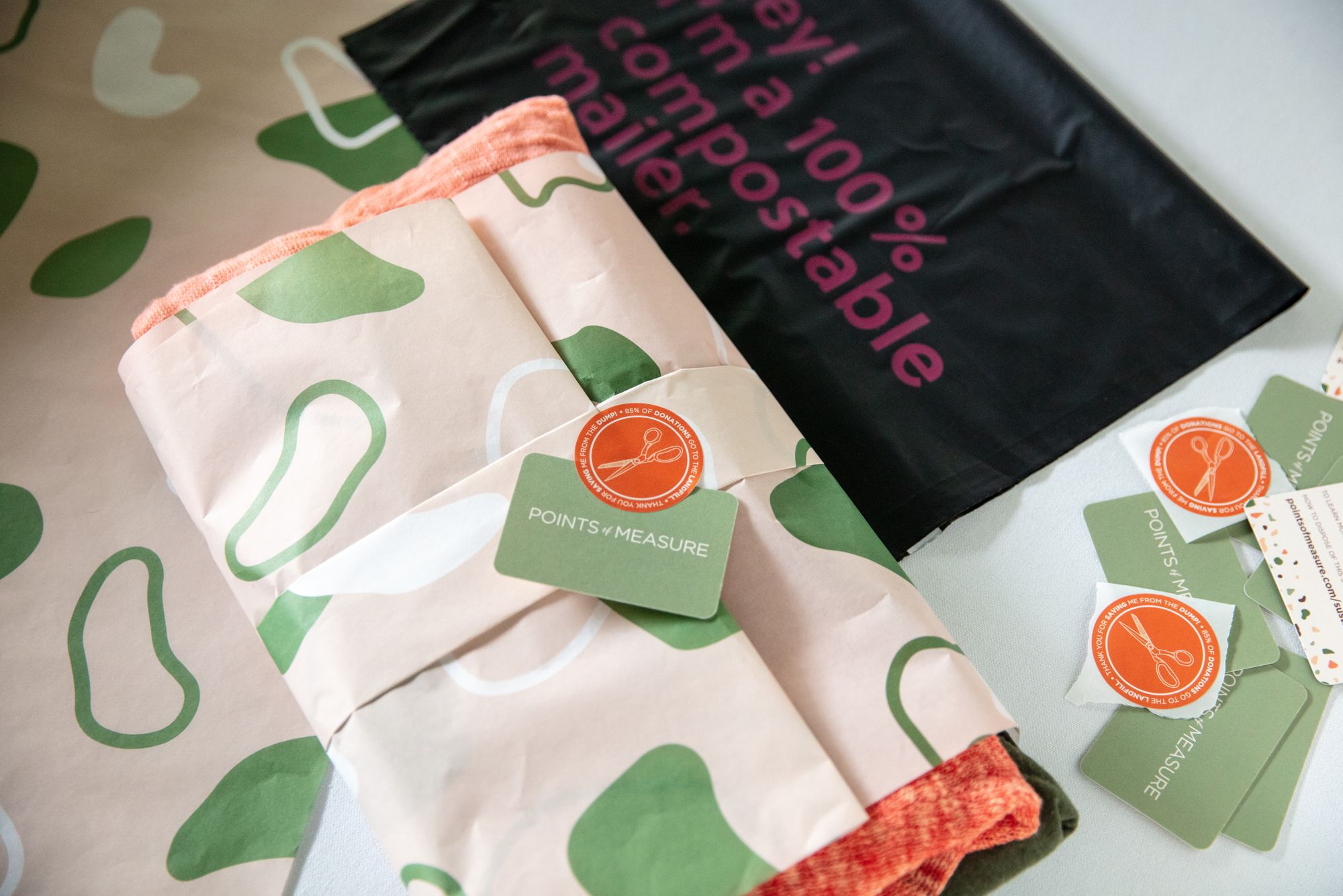 Sinipesa Swim: Love for Every Body Type, Love for The World
"...and that had me thinking: nature doesn't need us, but we need nature. We must do our best to take care of it before it's too late," Lucía Gómez, founder of Sinipesa Swim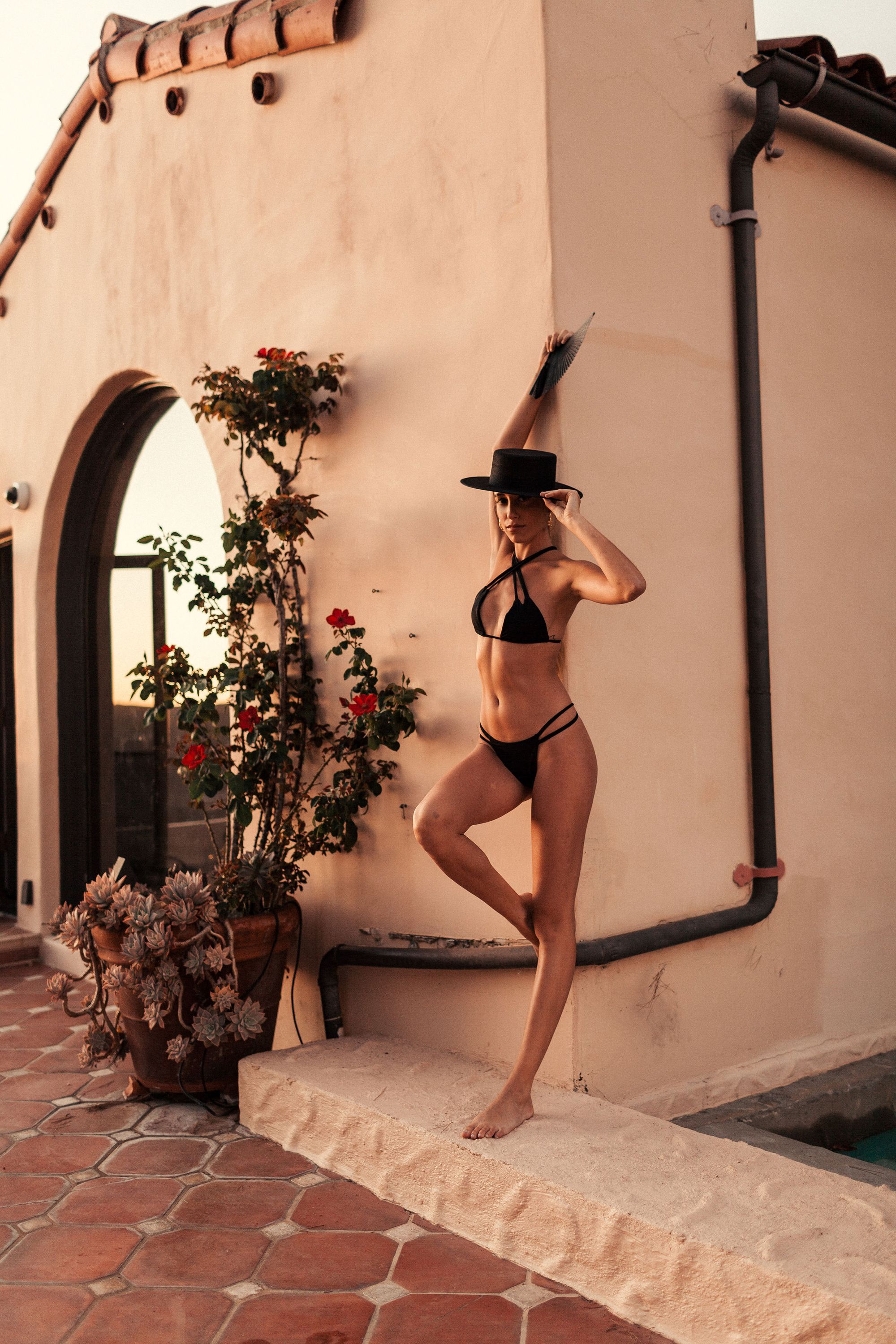 @vayskingdom
Sustainability is important to so many customers today. 🍃🍃 Our noissue Mailer makes it easy for you to share your sustainable shipping practices with your customers. 🏠 Here is @vayskingdom showing off their branded, compostable sticker on the mailer! 👏👏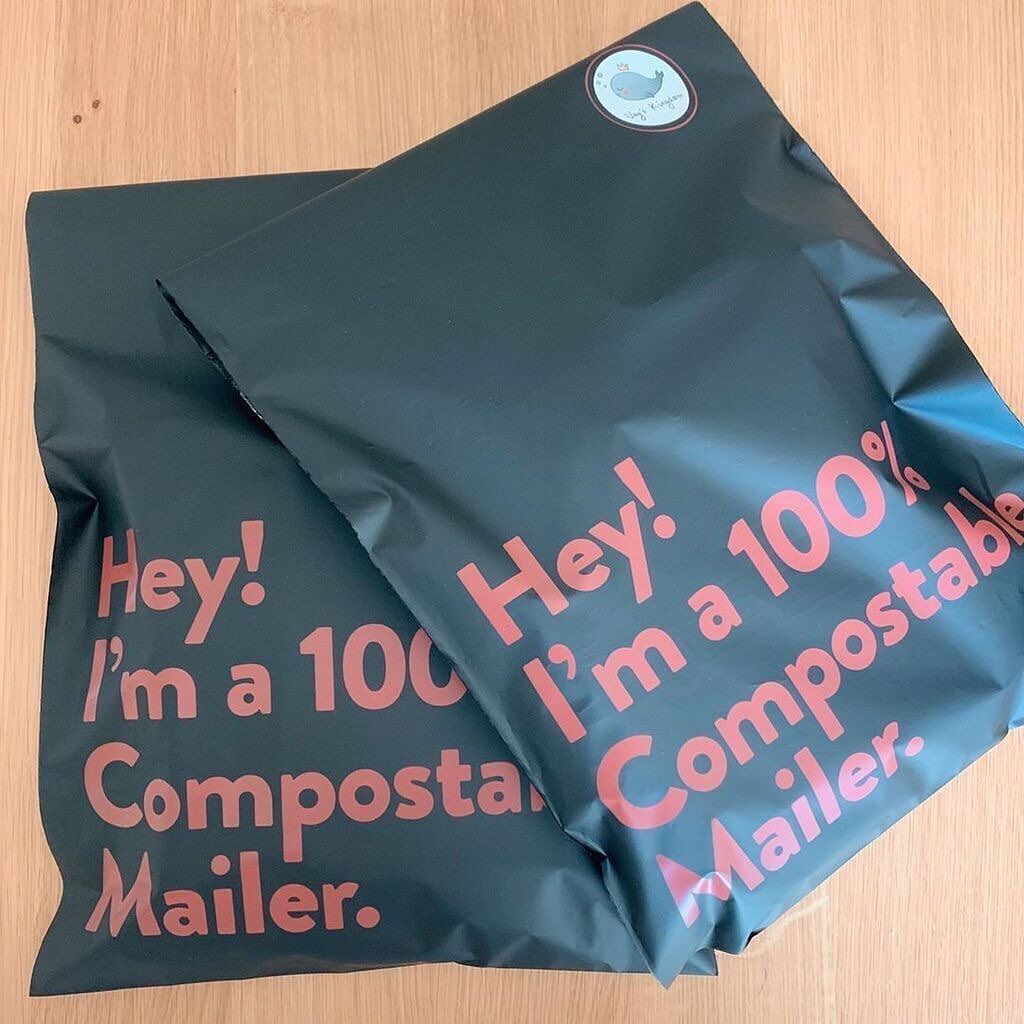 @roseryapparel
Custom stamps are a great way to put your brand on packaging, you can even use it to include important business information! 🎉🎉 noissue Stamps come with a soy-based ink pad too. 💡 @roseryapparel showcased her wooden 5 x 5cm Stamp in this lovely spread. 🌹🌹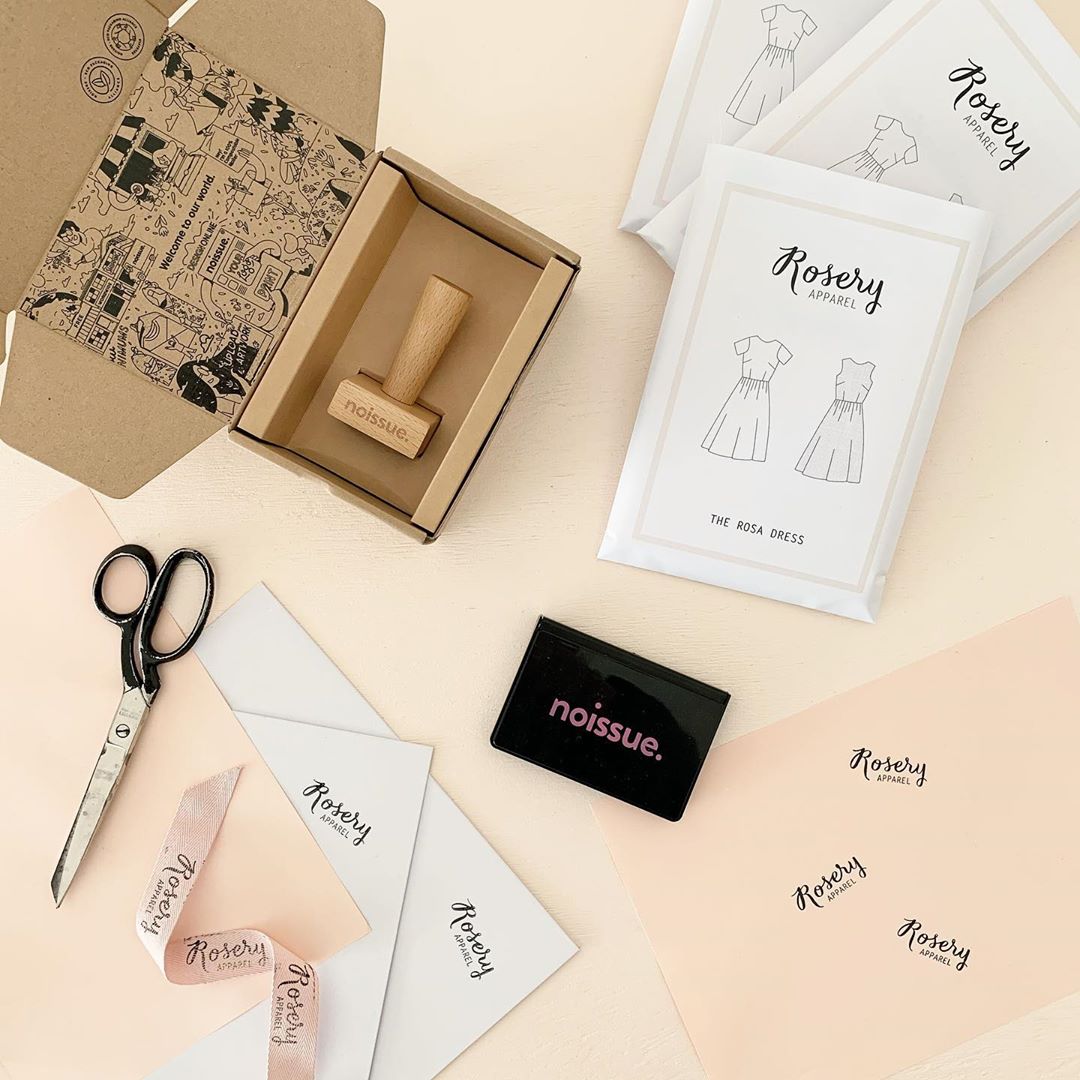 @lucumaboutique
The Lúcuma fruit - which looks like a cross between an avocado and a mango and originating from Peru inspired this stunning tissue design by @amidemelo and @lucumaboutique. 💡💡 Sealed with metallic wax for added shine. ✨✨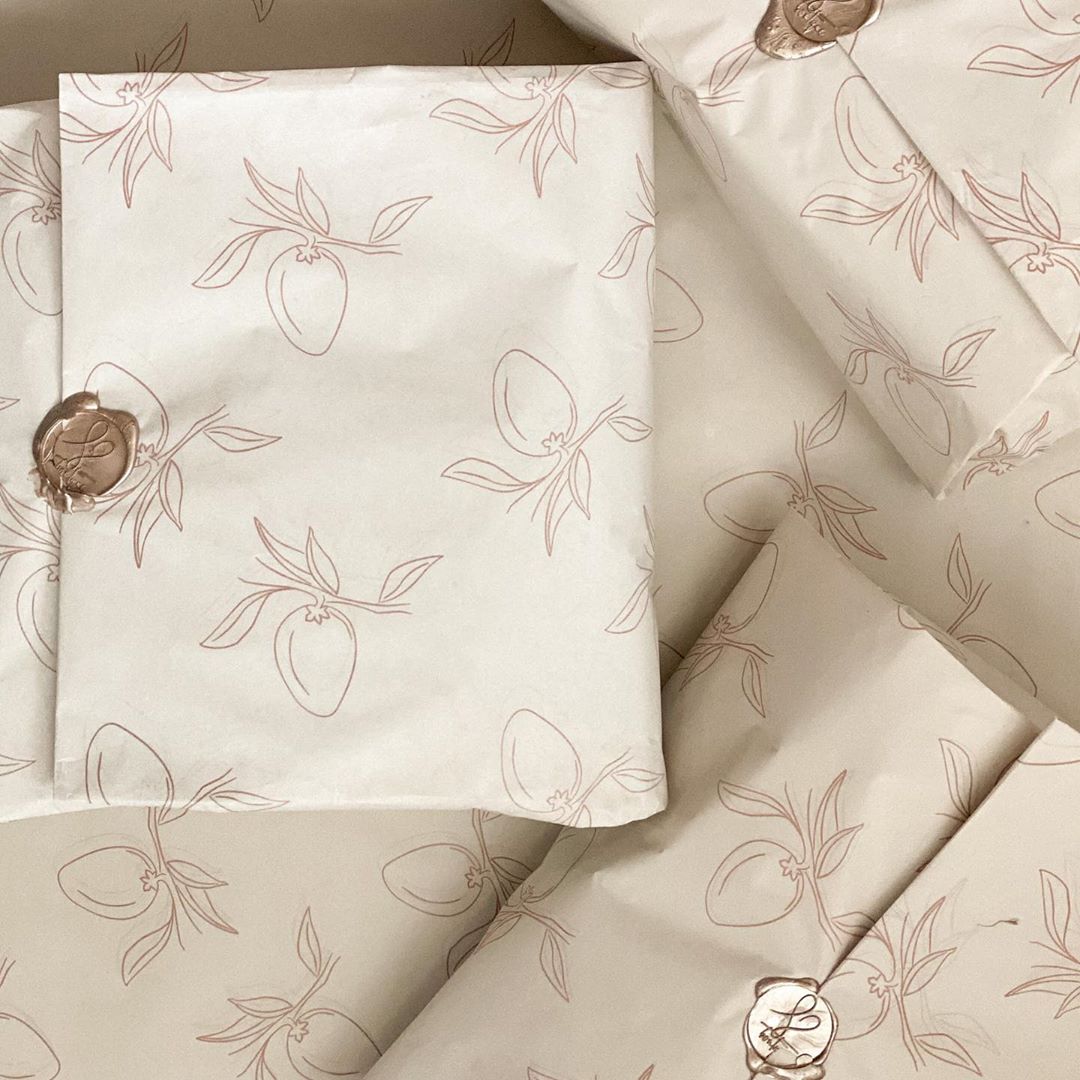 @madeforthelake
It's always nice to see the noissue compostable mailers used as an eco-friendly alternative to poly mailers. 🍃🍃 Let us show some love to small businesses like @madeforthelake and support their products! 💖💖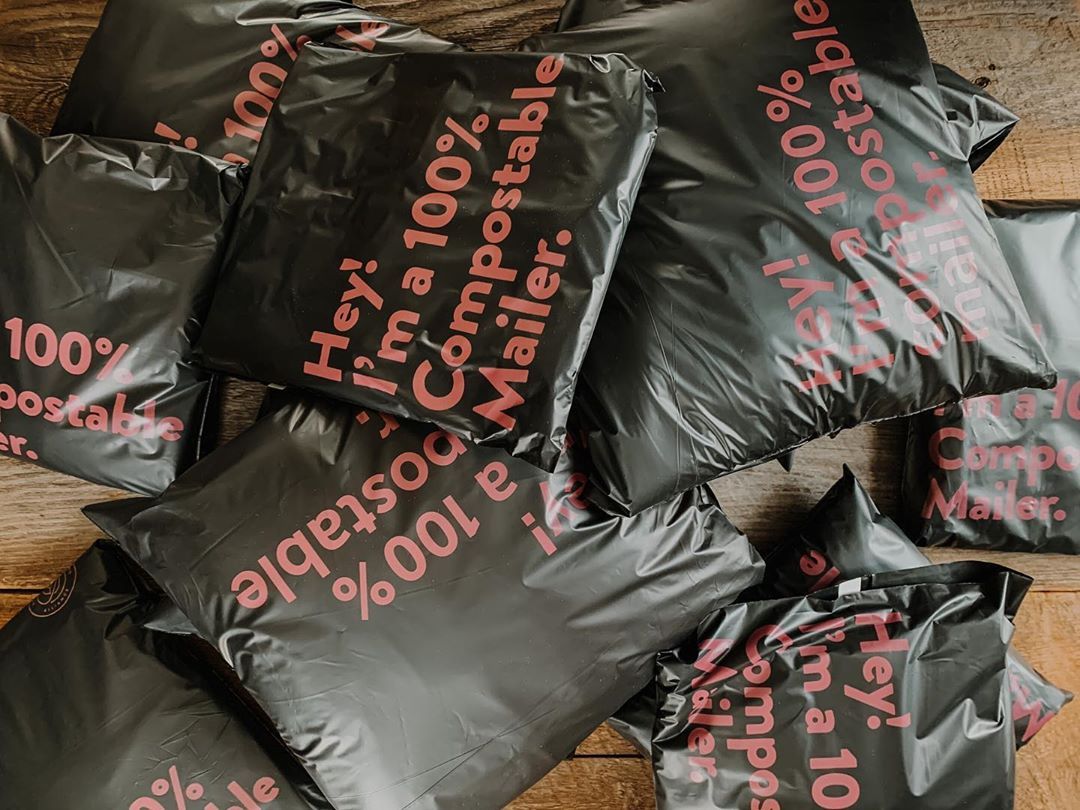 @mooseymooseofficial
We love the pairing of grey and white in this 1-color noissue Tissue. ⚡⚡ @mooseymooseofficial adds a pop of color and a sweet message in their sticker 😍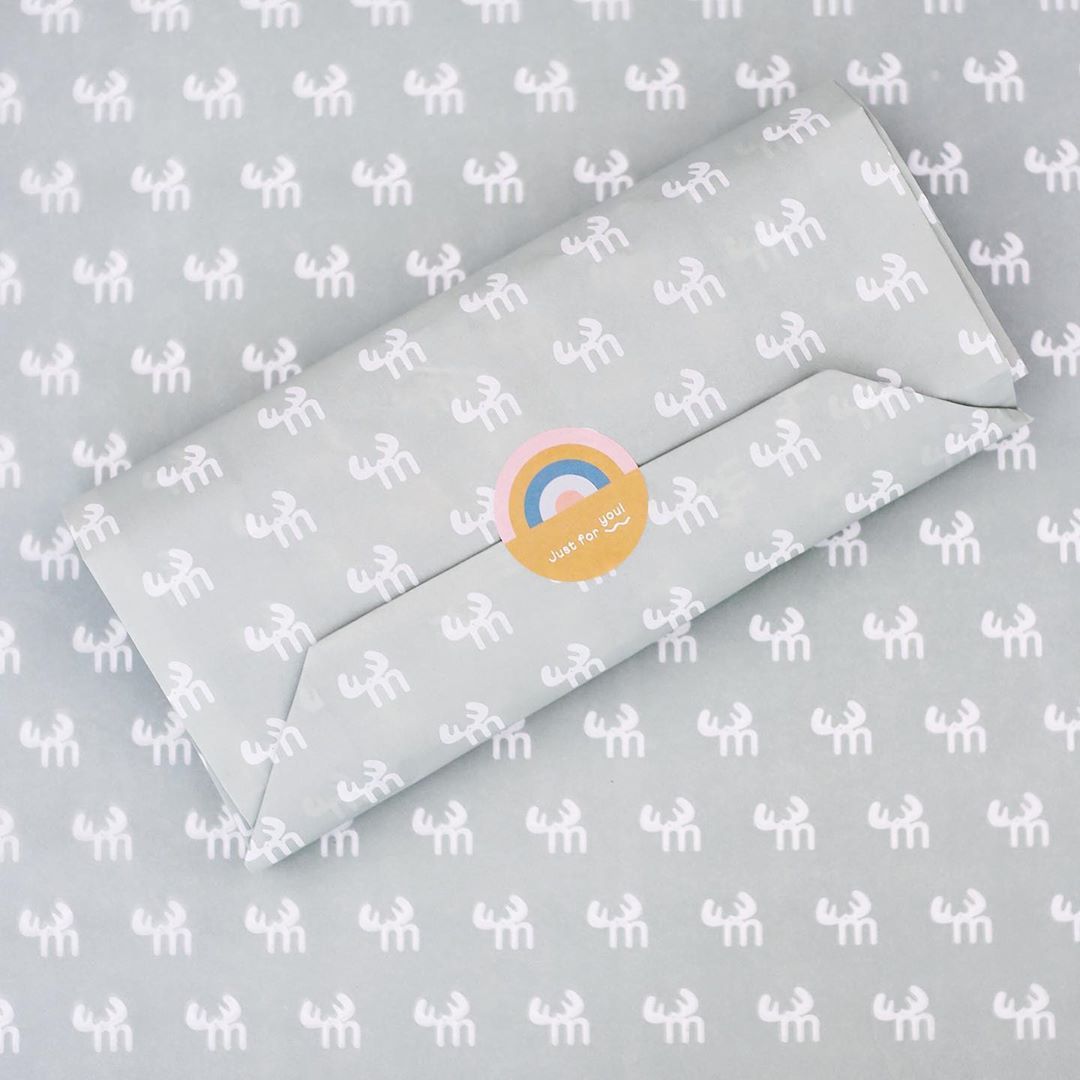 @roseryapparel
Another lovely color combo 🌸In @roseryapparel's latest Youtube video, she shows us how to create a design using the noissue online design tool, plus a sneakpeek on how she wraps her packages with this lovely noissue tissue design. 🤩🤩 So chic and simple! 🌹✨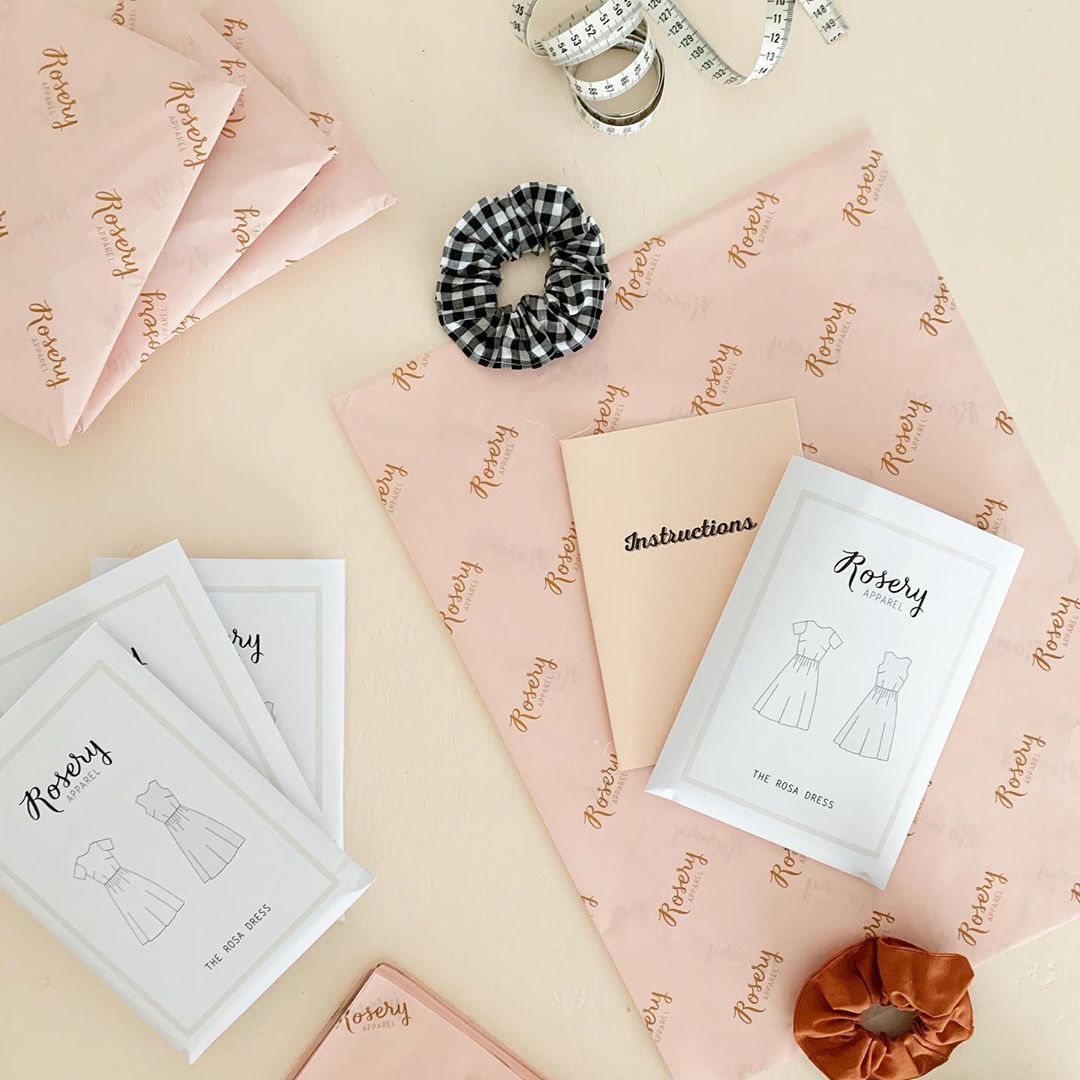 @t.agoshop
Love that they incorporated a little thank you into their noissue Tissue design. 👏👏 @t.agoshop's packaging means so much to their business, it's a sign of success and we love it!🌾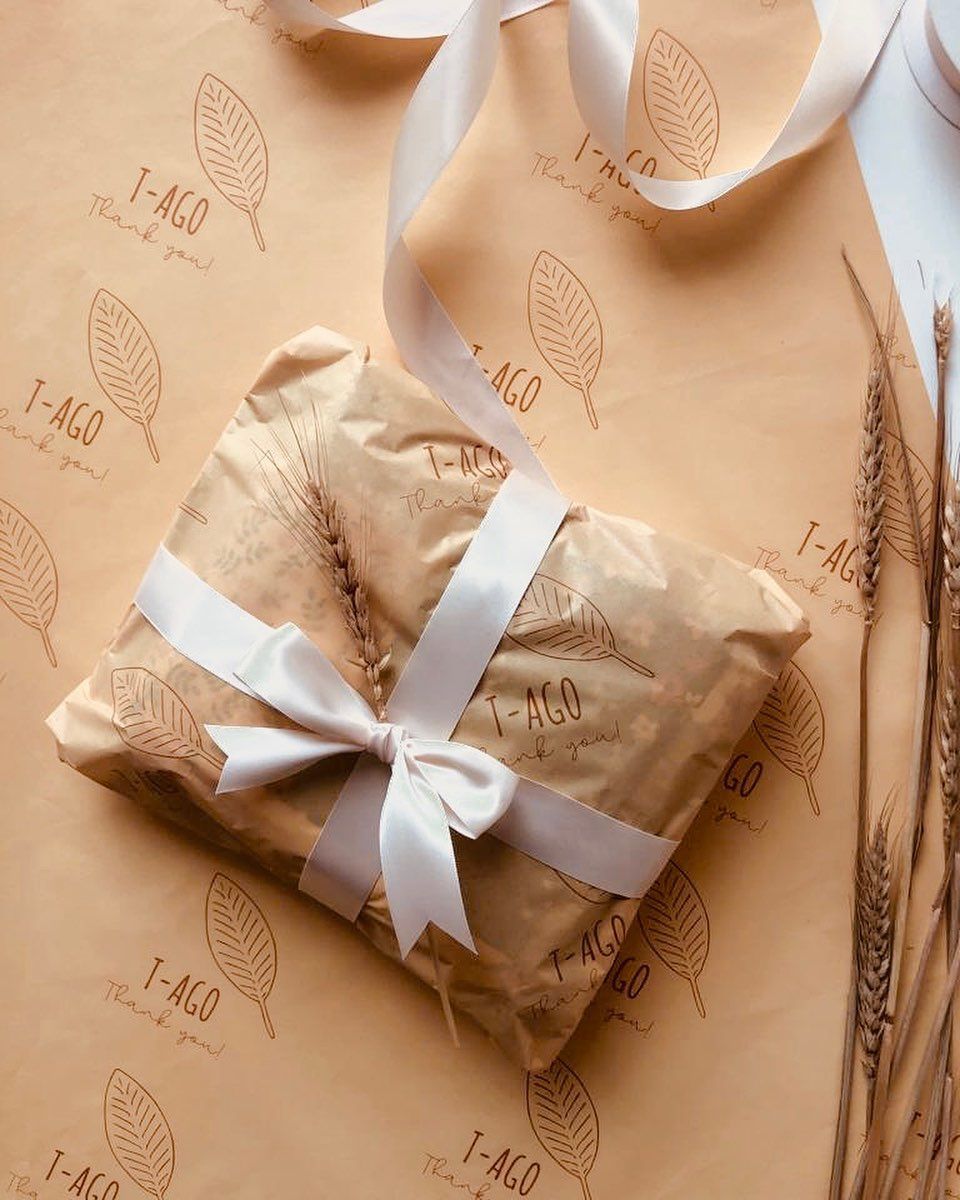 @nettlestudios
Ship out packages with the 100% compostable noissue mailers. These can be home composted and will disappear in 6 months. 🍃🍃 We love seeing busy mailing days like these by @nettlestudios 👍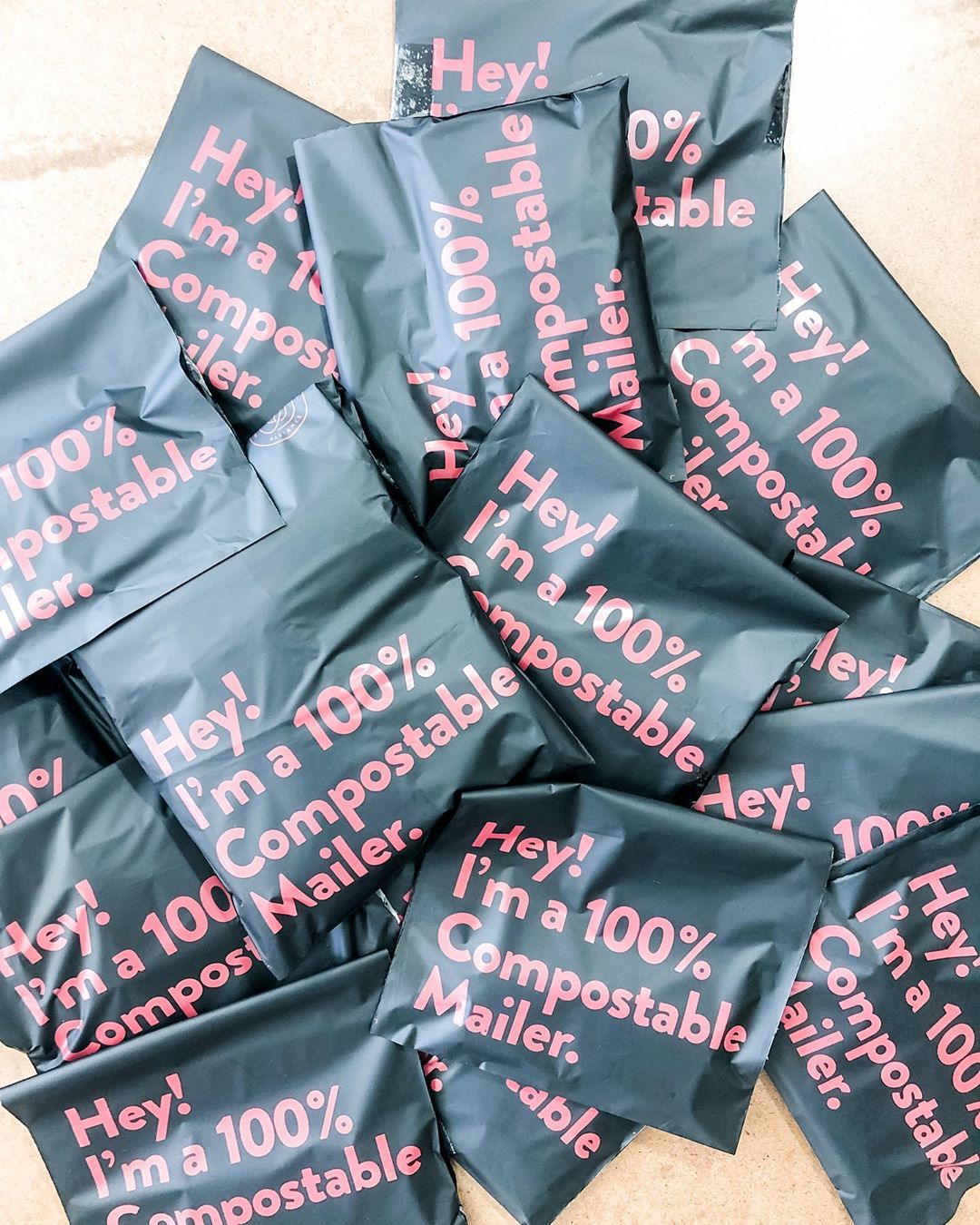 BeckyCas: Cute, Handmade, Sustainable
"My brand is all about cuteness and happy vibes and noissue packaging helped me to tie that all together in one big happy package for my costumers." Becky Castañeda, Founder of BeckyCas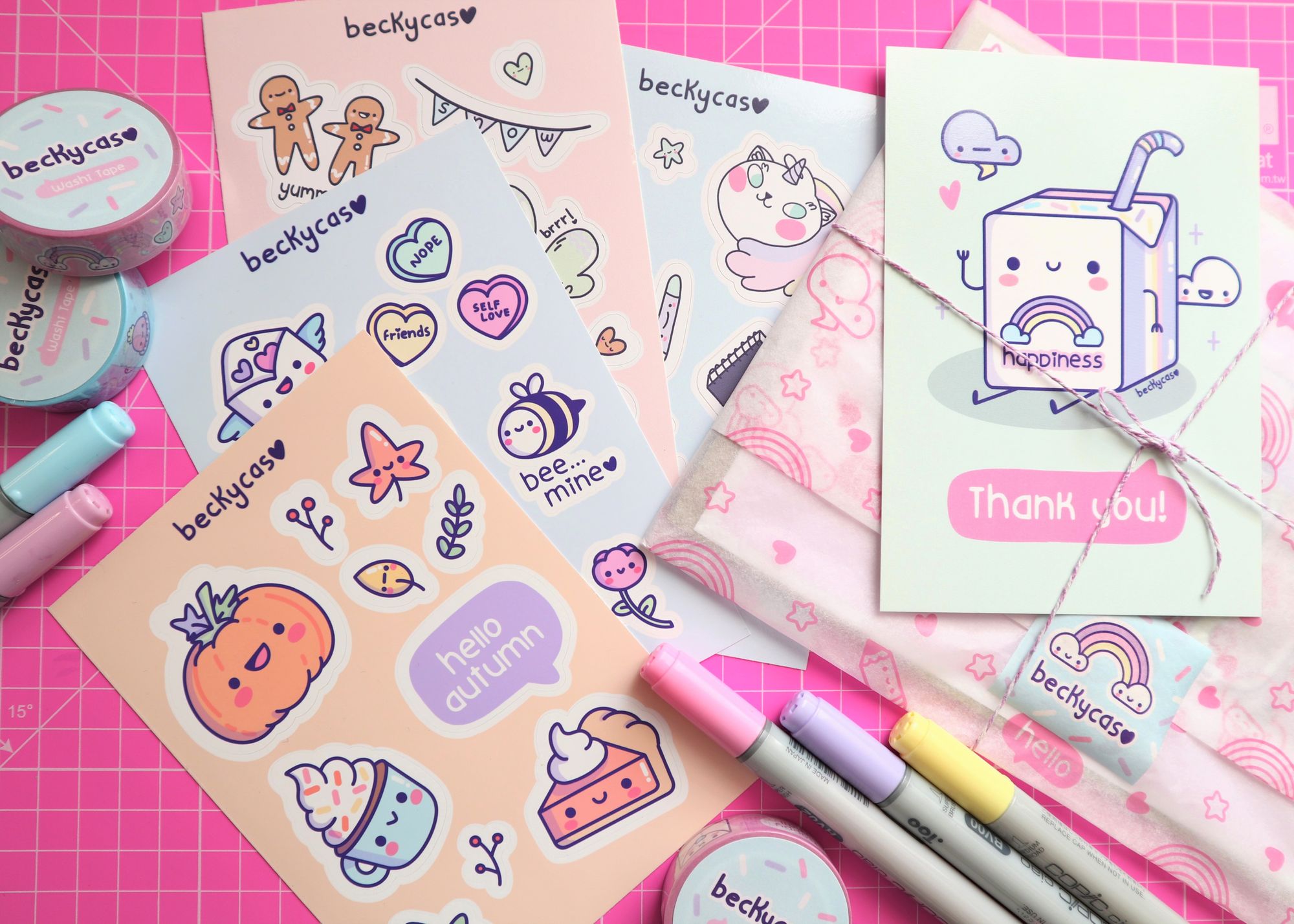 @bicycletterouge
Did you know that composting is good for your plants as it retains moisture in the soil and adds nutrients? 🤓💡 So be sure to compost your noissue compostable mailers! 🍃 Great shot by @bicycletterouge! 📸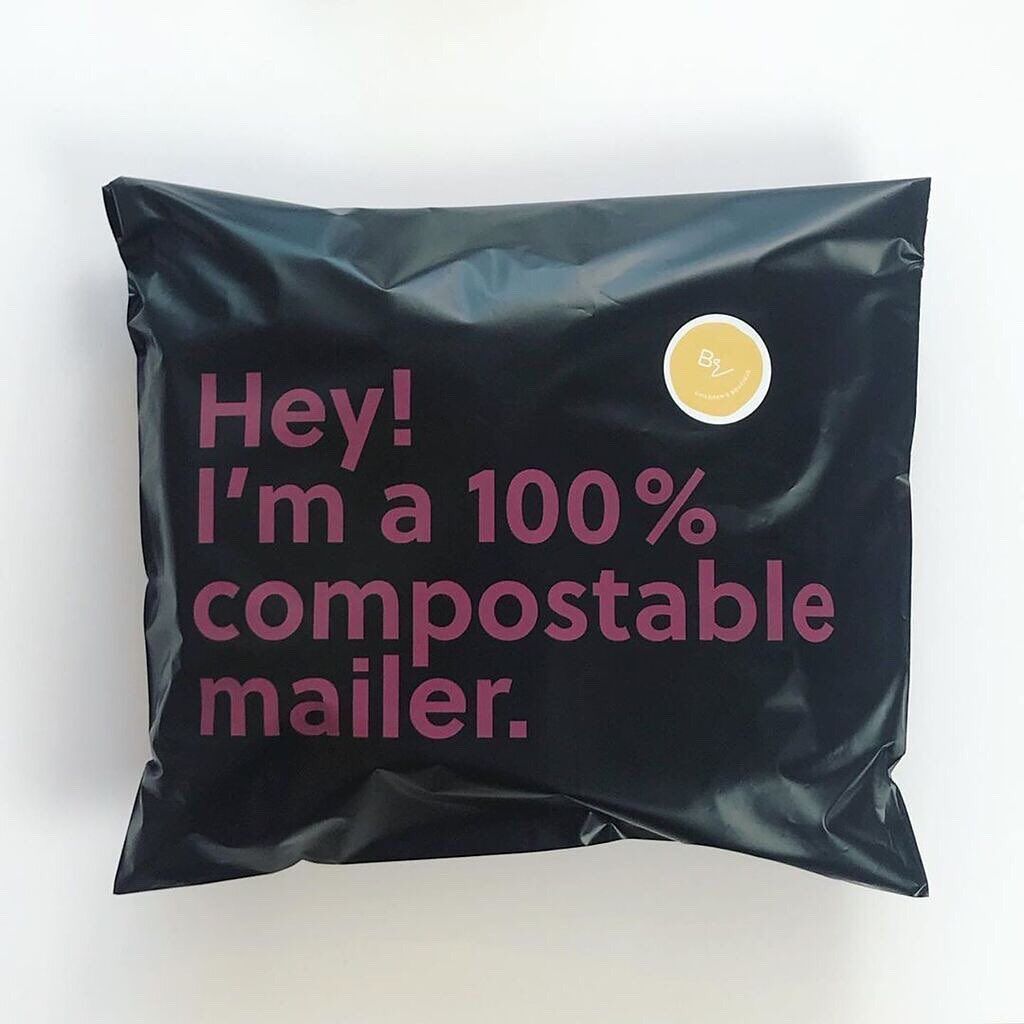 @thehumaninteraction
By joining our Eco-Packaging alliance, we'll help with global reforestation by planting trees with your order 🌳 Kudos to @thehumaninteraction for choosing sustainability! 🍃🍃 And a huge thank you to everyone who is staying home and flattening the curve! 🙌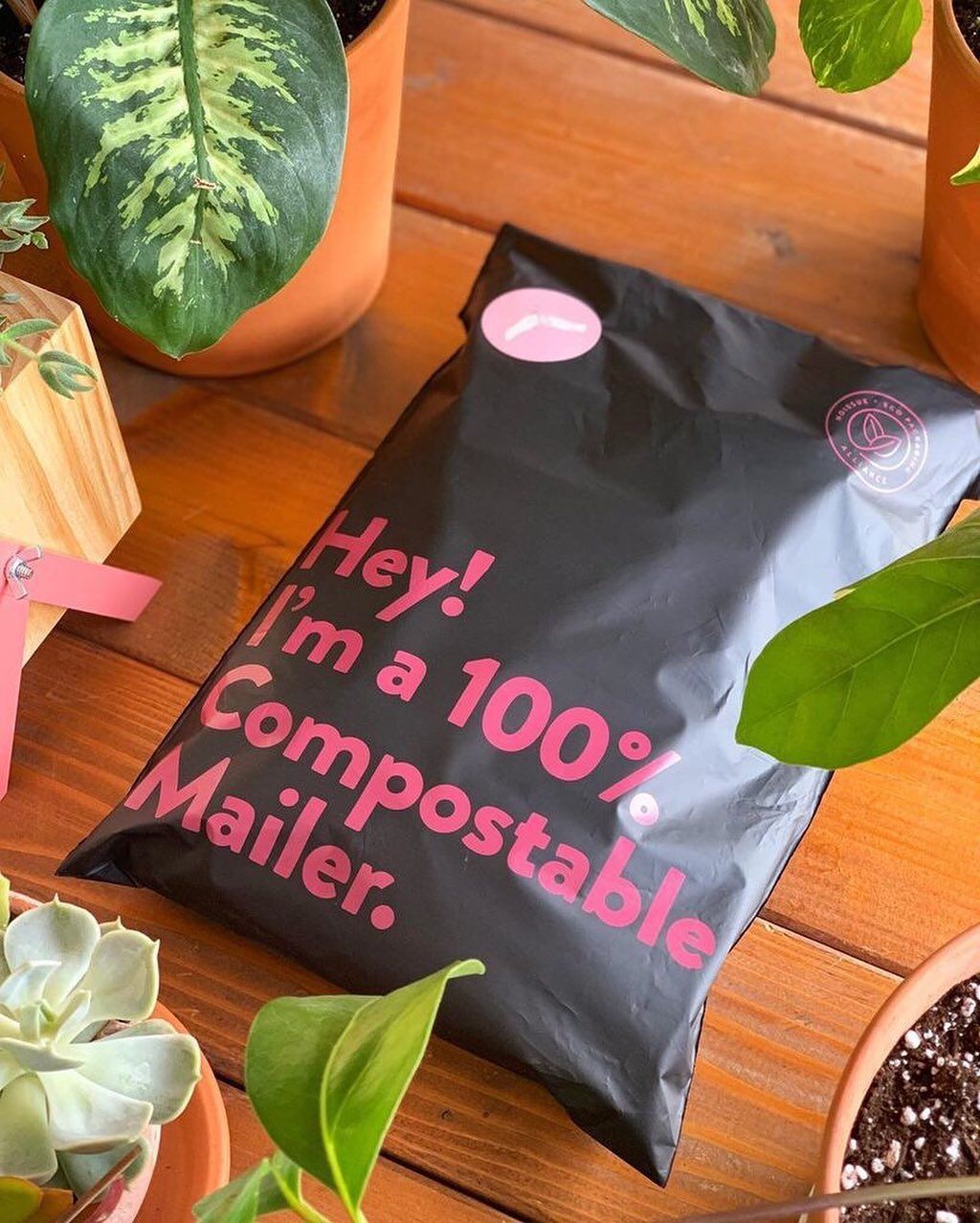 George & Willy: Design Studio
Specializing in display and store fit outs, we chat to one of the founders of George & Willy for some tips on what retailers and cafes should consider when curating their space and in-store experience.